Skip Navigation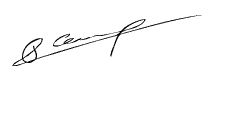 Insider Tips
LOCAL CULTURE
CABS
Taxis can be hard to find, especially at rush hour, at night, and on rainy days. Your best bet is to find a taxi rank marked with a blue sign, or to ask your hotel Doorman or the restaurant Maitre D' to call a taxi for you. A white light on a taxi's roof indicates the car is free. An orange light means the cab is busy. Most drivers will not take more than three people. Also, expect to pay an extra fee if someone sits in front, or if you place some heavy luggage in the trunk.
A BEAUTIFUL HISTORIC TREASURE IN THE CENTRE OF PARIS
With floodlit views of the Opera House, this superbly renovated luxury hotel is at the heart of Parisian society. Opened in 1862, it defines historical grandeur, from Café de la Paix to La Verriere Restaurant, set in an 800 square metre winter garden. Elegantly appointed, the hotel's boutique-style suites overlook stunning landmarks. Located in the 9th arrondissement, close to the Louvre Museum, shopping, theatre and banking districts, this luxury Paris hotel is an icon in the City of Light.
HOTEL HIGHLIGHTS
Restaurant & Lounges

Both spectator and player, totally involved in the everyday life of Paris and the Parisians since 1862, the Café de la Paix is a place of legend, p...

Amenities & Services

The I-Spa by Algotherm is one of the rare beauty treatment centres in the heart of Paris, providing the benefits of thalassotherapy. Access to the ...

SPECIAL PACKAGES

There's always something special happening at an InterContinental hotel. Whether you are looking for a fun-filled getaway or a place to host your n...
InterContinental Paris - Le Grand
2 Rue Scribe

Paris

,

75009

France

Front Desk

+33-1-40073232
Languages spoken by staff
Arabic, German, English, Spanish, French, Italian, Japanese, Dutch , Portuguese, Russian
Pet Policy
No pets allowed except guide dogs, for people with disabilities
CHECK-IN

2:00 PM

CHECK-OUT

12:00 PM

Late Check out Available

Evening Reception Desk Open
Accessibility
Service animals allowed
11 Room(s) with Accessibility Standards
Guest Reviews
Rated

4.4

out of

5

 by

175

reviewers.
Rated

4.0

out of

5.0
 by
2Juke
great hospitality
we were very pleased with the way of hosting. the beds were excellent.
November 19, 2014
Rated

5.0

out of

5.0
 by
Metal Deco
Great hotel
We highly recommend holiday inn paris montmartre. Great location, great staff, great service!
November 17, 2014
Rated

4.0

out of

5.0
 by
Reisender1786
Gutes Zimmer
Alles wie erwartet, guter Komfort. Für Geschäftsreisen als auch private reisen jederzeit geeignet. Die Lage in Paris ist ein optimaler Startpunkt auch für private Erkundungen.
November 11, 2014
Rated

5.0

out of

5.0
 by
pbowden
Lovely stay
From the first welcome of the reception staff to the final goodbye as we checked out 4 days later it was excellent. The staff were so friendly and helpful. Jay and Carlo could not have been more helpful and are a credit to the Holiday inn. Other staff were also fantastic, but sadly, I could not remember all their names. There is no question that if (when) we visit Montmartre again, we will stay at the Holiday Inn. The location is excellent for walking around the area and public transport links are nearby.
November 7, 2014
Rated

5.0

out of

5.0
 by
pjw70
Excellent for family
We stayed as a family and were given two connected rooms, which was ideal as the kids could have their own room. Not the cheapest hotel in Paris but very clean and comfortable. Good location, just a few minutes' walk from Place Clichy underground. Plenty of restaurants near to the hotel too.
October 31, 2014
Rated

5.0

out of

5.0
 by
DFTBA
Wonderful Experience
Our family had a wonderful stay at the Holiday Inn Montmartre. From the first day to the last, the staff was friendly and helpful, doing everything they could to ensure that we had a comfortable stay. The front desk staff, including Andrian, Elodie, and Margarite, went above an beyond, fulfilling requests (with a smile!) for everything from extra towels to directions to tourist destinations. We also loved the buffet-style breakfast, where the server, Audrey, was extremely friendly and quick to answer questions and fulfill drink requests. The food was delicious, and with everything from crepes to eggs with trimmings to yogurt and fresh fruit, there was something for everyone. Our six-year-old daughter was enamored with the staff, and they were always very sweet to her, which was a bonus! In its convenient, yet not-too-touristy location, we recommend this hotel to anyone looking for a great place to stay in Paris.
October 25, 2014
Rated

5.0

out of

5.0
 by
Vern1955
Excellent service and great room
These were our final nights in Paris after 2 months in France. We had left Montmartre until last and booked for the Romantic package. This fitted in with a wonderful night at the Moulin Rouge, and dinners and lunch at local areas recommended by the exceptional reception staff. An all round wonderful experience and leaves fond memories of out time in France.
October 20, 2014
Rated

5.0

out of

5.0
 by
Vern1955
Great location and wonderful service
We loved our executive room and the lovely staff at this hotel who could not have been any better. Their suggestions for dining in the area were superb. Great place to stay for Montmartre visits and the Moulin Rouge.
October 14, 2014
Rated

5.0

out of

5.0
 by
morf
Good Stay But
The staff was very helpful.The girl who checked was excellent. The room was quiet and the new bath was a joy to go in.But I paid in euros and I have not got any points for this stay and I can not under stand why.I have sent a message to your customer care and not had reply.Can you give me answer why plese.
October 14, 2014
Rated

1.0

out of

5.0
 by
John14400
Horrible
Bathrooms were moldy and the management team did not follow-up on their promises to make things right. AVOID THIS HOTEL.
October 8, 2014
Rated

5.0

out of

5.0
 by
iExplore
Friendly staff and great bed
Comfortable stay with friendly staff and great bed. Accessible to most places in the Montmatre area by foot or by metro. Wholesome breakfast....
October 3, 2014
Rated

4.0

out of

5.0
 by
bluesque
Very good experience
Excellent reception and service. Great location. Good room. Only negative - kind of rotting smell in the hallways once you get out of elevator. Other than that - full marks!
September 28, 2014
Rated

5.0

out of

5.0
 by
looseonthelead
Great place to stay
This is a nice, little hotel in a quiet area a few blocks from the bustle of Montmartre. The staff was exceptional. Each and every one went out of their way to be helpful. The rooms are small by American standards, but big enough and quite clean. We did not eat in the hotel, but the breakfast buffet looked quite good. We would definitely return.
September 27, 2014
Rated

5.0

out of

5.0
 by
AimeeT
Accommodating Staff and Restful Stay
Arriving in Paris after a tiring flight, we were very pleased to be greeted by friendly and efficient staff. Not only was our room ready early, but all of our booking requests were accommodated. The room was clean and perfect for a good night's rest. The staff were very responsive, and came up within minutes when I called down to ask for a hair dryer. The manager was also kind enough to help us with our bags when we left. The location is perfect for exploring the trendy Montmarte area - highly recommended!
September 25, 2014
Rated

4.0

out of

5.0
 by
Flightstar59
Comfortable hotel in aris
Rooms small (but reasonable by Paris standards). Staff is helpful, a little removed from metro and public transport.
September 22, 2014
Rated

4.0

out of

5.0
 by
M999
Excellent breakfast / helpful staff
Location of the hotel is very suitable for exploring Paris. The room was sufficient for two adults, the cleanliness of the bathroom should be improved. There was very pleasant and helpful staff both at the reception (especially Jay) and in the breakfast room. In the times of electronic flight checking at least one of two available computers should work properly (keys/mousepad are out of order).
September 21, 2014
Rated

5.0

out of

5.0
 by
Full of Aces
Very pleasant stay
Nice area, smart and caring staff, always smiling and able to give you lots of good tips about your Parisian experience. Walking distance to Sacré Cœur but faraway from noisy part of Montmartre. I totally suggest to spend a night in this hotel.
September 13, 2014
Rated

4.0

out of

5.0
 by
guy cammarano
paris 2 days out
great friendly staff and location was also good. we where 3 people in room and felt room a little small
September 1, 2014
Rated

2.0

out of

5.0
 by
Jampie
No value for money
The normal standard room was outdated and worn out.
August 31, 2014
Rated

4.0

out of

5.0
 by
falconcharly
Staff
Helpful and friendly. Our registration was swiftly accomplished. Directions and arrangements for the car park were given and made without any delay. All directions for our whereabouts in the city for our entertainment and business were given with accuracy.
August 30, 2014
Rated

4.0

out of

5.0
 by
Mauracrp
Reception Staff helpful and kind - Great location
We stayed for two nights:the hotel is in a great location for bars and restaurants and it is very comfortable. The reception staff were very helpful and kind with us.
August 26, 2014
Rated

2.0

out of

5.0
 by
KW50
Staff was great; the facility not so much
- They have six parking places for 54 rooms. I needed to use a public parking garage about two five blocks away. Perhaps I should have expected this, given how tight the city is, but there should be a warning on the website. - The rooms are tiny. On the trip, we used Holiday Inns in Berlin and Munich; this room was significantly smaller. - The telephone needed to activated in order to make a local call. - Given that everyone is traveling with phones and tablets and computers... the room was woefully inadequate in the number of electrical outlets. All in all - location is pretty good and the staff was very helpful, but the hotel itself was a big disappointment.
August 25, 2014
Rated

4.0

out of

5.0
 by
Mwood40
Great for the money
The beds leave a lot to be desired. The location to eating and the Metro is excellent. A great place for the on the go traveler or site seeker. The staff was very helpful, like a five star hotel in that regard. Arranged for pickup and airport travel.
August 25, 2014
Rated

5.0

out of

5.0
 by
Herr K.
100% empfehlenswert!
Wir haben uns in unserem family room sehr wohl gefühlt. Die beiden Zimmer samt Badezimmer boten genug Platz und waren sehr sauber und gepflegt! Das Frühstücksbuffet war sehr gut! Kaffee und Kakao schmeckten auch vorzüglich!Das Personal war sehr nett und hilfsbereit und organisierte für An-und Abreise ein Flughafen-Shuttle!Die Lage des Hotels war spitze!Etwa 25 Autominuten (außerhalb der rush hour) vom Flughafen CDG entfernt und nur wenige Gehminuten bis zum Sacre Coeur!In der Nähe war ein kleiner Supermarkt, was auch praktisch war (Wasser und frisches Obst)!Dieses Hotel war ein Glücksgriff und ist auf jeden Fall weiterzuempfehlen!!!
August 22, 2014
Rated

5.0

out of

5.0
 by
Fabiof
Confortable room and friendly staff
Confortable and clean. Staff very friendly and kind.
August 21, 2014
Rated

5.0

out of

5.0
 by
mjamstar
Comfortable hotel in a good location
We stayed for two nights and found the hotel to be in a great location for bars and restaurants - just a few minutes walk away. We used Blanche metro station and ate/drank in this part of Montmartre, slightly off the tourist track. The hotel itself is very comfortable. We were fortunate to have an executive room to accommodate ourselves and our 9 year old son. The room was spacious and the bathroom was modern with a great shower. Our only niggle was the "bar", which was really a shelf with a few bottles on it - we tried to have a pre-dinner drink there but it ended up being very difficult for a member of staff to arrange, so we gave up! Having said that, the reception staff were very helpful for the rest of our stay.
August 19, 2014
Rated

5.0

out of

5.0
 by
The Edge
Excellent staff
All the staff that we met where extremely friendly and helpful to us and our minimal French was not a handicap
August 18, 2014
Rated

5.0

out of

5.0
 by
the doctors group
Lovely hotel and Great Staff !
Yes, we would recommend this hotel- everything was lovely, and the staff was more than helpful and attentive. Great breakfast. Location was centrally located within walking distance to many sites.
August 17, 2014
Rated

5.0

out of

5.0
 by
Rabia11
Excellent service - no complaints
From the moment we arrived at the hotel til we left, we had absolutely no complaints whatsoever. The stay was very comfortable, room was clean, excellent service at the front desk, Jay was very helpful. Breakfast was excellent and because we had to be at the airport at 4am, the morning staff accommodated the breakfast for us. Would definitely recommend this hotel to anyone.
August 17, 2014
Rated

4.0

out of

5.0
 by
Jaya1
Helpful staff
Front desk staff especially Margi, Flora and Jay were extremely helpful. Comfortable room. Hotel located in quiet area with plenty of restaurants close by. Hotel should update its website which at present says only some rooms have tea making facilities. Please consider providing semi skimmed milk at breakfast.
August 16, 2014