Skip Navigation
English
|
|
|
|

Sign In

Book online or call: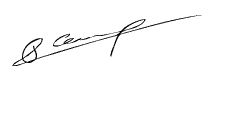 Insider Tips
LOCAL CULTURE
CABS
Taxis can be hard to find, especially at rush hour, at night, and on rainy days. Your best bet is to find a taxi rank marked with a blue sign, or to ask your hotel Doorman or the restaurant Maitre D' to call a taxi for you. A white light on a taxi's roof indicates the car is free. An orange light means the cab is busy. Most drivers will not take more than three people. Also, expect to pay an extra fee if someone sits in front, or if you place some heavy luggage in the trunk.
A BEAUTIFUL HISTORIC TREASURE IN THE CENTRE OF PARIS
With floodlit views of the Opera House, this superbly renovated luxury hotel is at the heart of Parisian society. Opened in 1862, it defines historical grandeur, from Café de la Paix to La Verriere Restaurant, set in an 800 square metre winter garden. Elegantly appointed, the hotel's boutique-style suites overlook stunning landmarks. Located in the 9th arrondissement, close to the Louvre Museum, shopping, theatre and banking districts, this luxury Paris hotel is an icon in the City of Light.
HOTEL HIGHLIGHTS
Restaurant & Lounges

Both spectator and player, totally involved in the everyday life of Paris and the Parisians since 1862, the Café de la Paix is a place of legend, p...

Amenities & Services

The I-Spa by Algotherm is one of the rare beauty treatment centres in the heart of Paris, providing the benefits of thalassotherapy. Access to the ...

SPECIAL PACKAGES

There's always something special happening at an InterContinental hotel. Whether you are looking for a fun-filled getaway or a place to host your n...
Paris - Le Grand
2 Rue Scribe

Paris

,

75009

France

Front Desk

+33-1-40073232
Languages spoken by staff
Arabic, German, English, Spanish, French, Italian, Japanese, Dutch , Portuguese, Russian
Pet Policy
No pets allowed except guide dogs, for people with disabilities
CHECK-IN

2:00 PM

CHECK-OUT

12:00 PM

Late Check out Available

Evening Reception Desk Open
Accessibility
Service animals allowed
11 Room(s) with Accessibility Standards
Guest Reviews
Rated

4.0

out of

5

 by

136

reviewers.
Rated

5.0

out of

5.0
 by
josmi
Recepcion, servicio y comodidad excelentes
Destacaría la buena acogida al llegar a lo hotel y lo mismo al terminar mi estancia. La habitación muy cómoda y tranquila. Y el servicio en todos sus aspectos irreprochable. En cuanto al desayuno me pareció pobre y poco imaginativo ... y muy caro!
October 3, 2014
Rated

5.0

out of

5.0
 by
alisan66
excelente ubicacion, buena atencion
este hotel tiene una excelente ubicación, al lado de dos estaciones de metro lo que es muy cómodo para visitar la cuidad; el personal muy amable y atento.proporciona toda clase de datos ( transporte, entretención, compras)Las instalaciones son cómodas, limpias . El desayuno muy completo y con excelente atencion
September 28, 2014
Rated

3.0

out of

5.0
 by
MPS1958
holiday in 25 sept
Stay in a lot of hotels for business. This one room was very smal and noise from traffic outside made for a very disturbed night.
September 27, 2014
Rated

4.0

out of

5.0
 by
fast345
Great Location and Service
The hotel is in an excellent location , close to metro, and dinning. The area is a nice location as opposed to other areas of Paris. The hotel front desk was very helpful in providing Metro routes to the locations we planned on visiting and areas of Paris not to visit after dark. The rooms are small which is typical of the European hotels I have stayed in as compared to hotels in the US. The only negative comment for this hotel was the carpet in the room was dirty and worn.
September 25, 2014
Rated

1.0

out of

5.0
 by
testround
Try another property
Disappointing property overall. Should be a 2 star rating.
September 22, 2014
Rated

4.0

out of

5.0
 by
SteveLux31
Good Hotel in the center of Paris
Good hotel in the center of Paris with a good parking facility and a good breakfast in the morning. The room is OK but the bathroom is very small. The hotel corridors need to be refurbished because they are really bad compared to the rest of the hotel. It was hard to sleep because you can hear all the noises from the street inside the room.
September 17, 2014
Rated

4.0

out of

5.0
 by
wuwu55
增强房间通风
增强房间通风。增强房间通风。增强房间通风。增强房间通风。增强房间通风。增强房间通风。增强房间通风。增强房间通风。增强房间通风。增强房间通风。
September 16, 2014
Rated

5.0

out of

5.0
 by
Eloise44
Everything You need and want in a hotel
My adult daughter and I stayed for 6 nights early September 2014. This is an excellent neighborhood with nearby shops and cafes. We were thrilled that the hotel lived up to our high expectations. The air conditioning was such a relief with the humidity we experienced. We appreciated the elevator, the Wi-Fi, the room service and bar as well. The room had ample space by European standards and I made good use of the coffee/tea pot in the mornings. There was every amenity available that I expect from a hotel. The shower was really no problem if we were careful. We found the staff courteous and knowledgeable. They were able to help us with reservations for dinner and for day trips in and outside of town. Thank you Holiday Inn for a memorable stay in Paris.
September 12, 2014
Rated

5.0

out of

5.0
 by
Sally K
No hesitation to return booking
After reading a few negative review about the hotel staff attitude and room condition we (my husband & I) was quite apprehensive when arrived at the hotel (we booked for the convenient of metro location). However, Our concerns was removed when our check was attended by Natasha. She was very helpful, approachable and provided all the necessary details with a smile. Another male staff, Geoffray was also in attendance, he is not as proactive but he was not rude either. Our room 712 is a Attic style, so any one who is sleeping on the side nearer to the window will need to be extra careful when you get up from the bed because that side of the roof is a bit low. Aside from the low roof, the room is comfortable and been updated, except the hangers set up in the wardrobe is annoying. The bathroom been upgraded and new BUT function of the shower tape and the basin tape are most user unfriendly especially when you have soap on your hands - no fault of the hotel but just bad internal designer's choice. Housekeeping is acceptable but didn't refill some of the sugar stick and hand towers. Overall our stay experience is good and will have no hesitation to recommend others, especially the location is super convenient. Sally K
September 11, 2014
Rated

2.0

out of

5.0
 by
fracrux
Habitación cómoda, experiencia del baño arruinó la estadia
Nos hospedamos con mi madre en el hotel. TODAS las habitaciones tienen el baño con una puerta de vidrio, con espacio entre las planchas, corrediza que permite ver todo. Está muy simpático para una pareja. Pero amigos o familia -obvio porque se piden camas separadas- es indignante. Se escucha todo, se ve todo. Ni siquiera tiene cortinas, ni donde colocar algo que sirva de cortina. El hotel no está mal, una zona hermosa, a cien metros de la estación de metro St Placide, pero la estadía se vuelve completamente disgustante cuando hay semejante falta de intimidad. Nos quejamos y pedimos si había alguna que no fuera así, el recepcionista se sonrió y dijo que no eramos los primeros, que el arquitecto lo había diseñado así, quizá por seguridad, por si alguno se baña y resbala ¿¿¿???
September 11, 2014
Rated

5.0

out of

5.0
 by
Dan Practice
slept like a baby
best nights sleeps i have ever had in a hotel. the room was cool and quiet.
September 8, 2014
Rated

4.0

out of

5.0
 by
matraz
Nice, some glitches with house-keeping
overall the stay was nice. was in the hotel for 7 nights, and as a platinum member I was "upgraded" to a "executive room". the room was very small without even another chair or sofa other than the one on the desk. I looked at other rooms on the same floor which seem much bigger on one night I came back and had no towels in the room - I guess house keeping forgot to bring it into the room after cleaning. one more thing - I used the iron board, which was scorched and damaged, and also damaged the first shirt I tried to iron, so walked for a week with non-ironed shirts.
September 7, 2014
Rated

4.0

out of

5.0
 by
Andy2112
August in Paris
This visit to Paris was part of my wife and my 40th wedding anniversary celebrations. A perfect base to see Paris adjacent to the Jardin de Luxembourg, Stunning. Staff were very helpful. Room comfortable and very clean. Good breakfast with good range of food and drinks available.
September 5, 2014
Rated

4.0

out of

5.0
 by
nac69uk
Nice stay in St. Germain.
Great location. Rooms quite small but confortable and pleasant.
September 3, 2014
Rated

5.0

out of

5.0
 by
vancouver sun
Convenient location, comfortable room, great service
We stay at Holiday in during our family vacation to Paris. The location is super convenient, only short walk to a metro station, which take us everywhere. Staff are warm and helpful. Their breakfasts are really good, lot of selections and great service. On the day we left, we had to leave very early to catch the flight, they even packed a take-out breakfast for us. Thank you!
September 1, 2014
Rated

3.0

out of

5.0
Great location, pity about the road noise
First the good things: great location (within easy walking distance of the Luxembourg gardens, the Bd du Montparnasse, the Odeon....and a metro station), pleasant lobby and efficient check-in/check-out. Breakfast was reasonable but varied a bit - it appeared that some items in the buffet were kept over for a second day if they weren't used up the first day (the hotel appeared to be by no means full during our stay# but overall it was quite satisfactory. The room/breakfast deal was average for Paris - a very expensive city, but was not such a good deal as the Summer package I had enjoyed a few days previously in Berlin in a very upmarket hotel. The room was only fair: it was rather gloomy, there was a strange window between the bathroom and the main part of the room and the taps in the bathroom were very irritating - for example, I found it impossible to get a slow flow of warm water and I don't like wasting water and power. However, the main reason that I am unlikely to use this hotel again is the road noise -it was very obtrusive even for a heavy sleeper like me. It was even worse than I experienced at this hotel last year. I find the noise issue rather strange as I stayed at this hotel a number of times before the refurbishment and I was never bothered by road noise - perhaps they gave me a better room in those days because I am a Holiday Inn card holder?
September 1, 2014
Rated

4.0

out of

5.0
 by
Robi1973
Robi1973
I faced problem with my reservation and the staff didn't take any action to solve it specially that i have the right since i have the document and there was no solution or apologize or compensation for them mistake. Even i sent email and no reply yet.
August 29, 2014
Rated

2.0

out of

5.0
 by
Flood Ed
Good location but shame about the showers!
Started well as upon arrival given an upgraded room (due to Platinum membership). Entered very shabby lobby area to room 201, carpet very stained, looked old and dirty. In room bed was sunken in the middle and the shower flooded the entire bathroom due to poor design of shower screen. Requested a move to another room the following morning and moved to the Executive rooms on 7th floor. New room was much improved but the shower experience was exactly the same with the design of the shower screen doing nothing to stop water flooding the floor. Why do they insist on installing poor designed shower screens? Obviously this flooding is a frequent occurrence as above the shower were patches of mould! Disappointing all round experience.
August 28, 2014
Rated

5.0

out of

5.0
 by
Happy Traveler 116
Great service and value
Extremely well located away from more tourist throngs. Staff was beyond helpful and was even willing to escort us to an open pharmacy for an important medicine. Nice, large wheelchair accessible room and modern elevators. With exception of slow internet availability, the hotel was perfect.
August 21, 2014
Rated

4.0

out of

5.0
 by
shirleyj
Great location and good value.
I was very pleased with the hotel. The location was great with two metro lines within a 3 minute walk that offer direct service to 3 train stations. The staff were very friendly and accommodating. As a member of the IHG Club I received complimentary internet service. They offered a Buffet Breakfast for E18.00 which I did not use as there are 3 cafes within a 1 minute walk of the hotel. The room was well equipped except that it did not have any drawers to put your clothes and the closet was small and hard to manage. So, for 6 nights I lived out of my suitcase. Overall I was pleased with the quality and location of the hotel and would stay here again.
August 20, 2014
Rated

3.0

out of

5.0
 by
EvertN
The breakfast experience-
The breakfast was the worst experience ever: the HI breakfast-staff could not handle it in a proper way: * Dirty tables, guests had to clean them theirselves. * Coffee and tea were just made from warm Chlorized water. * Not sufficient plates, glasses etc. * A slow one cup coffee machine at the entrance of the kitchen. * Slow re-filling of missing food at the buffet. NB To be honest the quality of the food was OK.
August 18, 2014
Rated

5.0

out of

5.0
 by
jhayden
Exceeded my expectations
Have stayed in Paris hotels before and have been shocked at the size of some of the rooms. This hotel had large rooms and was exceptionally well equipped and the location was great. We have a small baby and didn't want the hassle of using the metro with a buggy and this hotel was in a great location for walking to the seine. The free internet was useful and reliable and the breakfast was of a very high standard. Would recommend this hotel.
August 11, 2014
Rated

4.0

out of

5.0
 by
Hach345
Excellent Location
Nice stay during summer time. Excellent localization for visiting Paris. Std room reduced for a couple.
August 9, 2014
Rated

5.0

out of

5.0
 by
1Ike
every thing was fine
I enjoyed while staying and visiting the surroundings your country.
July 25, 2014
Rated

2.0

out of

5.0
 by
Markm85
Way Below our expectations
Spent 6 nights along with my wife in this hotel. Location is great and close to everything. Not sure if I got upgraded or not as the room was really really tiny. Staff, not all to be fair were rude and with all respect, with my travel experience around the globe I've never seen such cold and unfriendly staff. The only gentlemen that was seeking really to help us in a very positive manner was named Louis if not mistaken but the rest were below the average. Breakfast is rather on the express side with limited options on the healthy parts. Finally, not sure If I got treated as a platinum member or not!!! In summary, I would expect more from an IHG hotel and here my experience was really below what I expected.
July 24, 2014
Rated

5.0

out of

5.0
 by
lurline
Attention to service
The staff - from front desk to front bar - were excellent.
July 21, 2014
Rated

4.0

out of

5.0
 by
Rodrigo46
My Paris Adventure
As a Platinum Ambassador, I expect better. The room is good enough but there was no complimentary bottled water for drinking especially in a really hot day. The fridge was supplied with bottled water only on the next day but we already made our provisions. It would have been nice if information was available regarding what I was entitled to considering my status. I only say this because it is not consistently the same to all hotel brands (my privileges as stated on line). The television is very limited and small. On the brighter note, the hotel is in a very good location. The staff were all helpful and pleasant. Breakfast is of a good variety. It was very easy to find the hotel.
July 19, 2014
Rated

3.0

out of

5.0
Buena ubicación. Necesita una remodelación
Personal amable y buena ubicación pero necesita una remodelación general.
July 16, 2014
Rated

4.0

out of

5.0
 by
doc don
ooh lala paree
pleasant cofortable vlean, serviceable hotleeiteh friendlyh staff well located
July 14, 2014
Rated

4.0

out of

5.0
 by
ToDa
Stunning location and extremely helpfull staff
Arrived late night and the car broke down just when we parked in the underground carpark to the hotel. The access from the carpark to the hotel by elevator was hampered by steps, which is not useful when you are in a wheelchair and the ramps avoiding the elevator and steps are only accessible for an electric strong wheelchair. the steps were low and could easily be replaced by a ramp instead of steps. The hotel is branding the accessibility, but it would be worth considering a few details. Small irritating details which demonstrate lack of insight to obstacles in the environment for people with reduced mobility. Welcomed by extremely helpful staff at the reception who also adviced and assisted us with communication with the garage which took care of the car for a week. The room on 7th floor with roof windows and overview to Tour Montparnasse was nice and big, but full of furniture which hindered the access: 1. An extremely heavy sofabed should be removed from the room. the Sofabed was an hindrance to get access to the desk 2. We had to ask to have a table removed from the room 3. The bathroom was big and well appointed, Though it would be nice if there was a shower seat on the wall---like in other Holiday Inn hotels we have visited 4. The sink in the bathroom was lovely design...the sink on a tabletop which made it more or less impossible to reach the tap and underneath the front there was a rack which we asked to be removed. It was impossible to get access to the sink. 5. The closet was totally inaccessible for a person in wheelchair. It should just be turned 90 degrees so the front was acessible. Additionally very small when you stay for 7 nights. 6. Nice beds and pillows and nice electric system so you could turn off all lights from the bed 7. The window system is nice, but could be optimized by electric window openers. I had to stand on a chair to open and close the windows. 8. Nice breakfast, but for reasons we did not understand the elevator to the breakfast room at minus 1 level could not be activated unless you went down the stairs and pressed the bottom in the restaurant!!! The carpet on the floor was not clean at all. Carpets should be replaced with wooden floors which can be washed properly. Everything else was very clean The hotel location is lovely on the border between St. Germain de Pres and Montparnasse which is an interesting area with more autencity, lovely restaurants and sights. Don't miss Montparnasse cemetery and Jardin Luxembourg as well Museé d'Orsay and Tour d'Eiffel which is within walking distance. It is a lovely hotel, but due to the issues of accessebility we will find another hotel for our next stay. It is pricey to stay in Paris and this is no exception.
July 13, 2014