Skip Navigation
English
|
|
|
|

Sign In

Book online or call: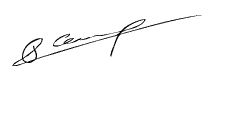 Insider Tips
LOCAL CULTURE
CABS
Taxis can be hard to find, especially at rush hour, at night, and on rainy days. Your best bet is to find a taxi rank marked with a blue sign, or to ask your hotel Doorman or the restaurant Maitre D' to call a taxi for you. A white light on a taxi's roof indicates the car is free. An orange light means the cab is busy. Most drivers will not take more than three people. Also, expect to pay an extra fee if someone sits in front, or if you place some heavy luggage in the trunk.
BEAUTIFULLY RENOVATED, HISTORIC TREASURE IN THE CENTRE OF PARIS
With floodlit views of the Opera House, this superbly renovated luxury hotel is at the heart of Parisian society. Opened in 1862, it defines historical grandeur, from Café de la Paix to La Verriere Restaurant, set in an 800 square metre winter garden. Elegantly appointed, the hotel's boutique-style suites overlook stunning landmarks. Located in the 9th arrondissement, close to the Louvre Museum, shopping, theatre and banking districts, this luxury Paris hotel is an icon in the City of Light.
HOTEL HIGHLIGHTS
Restaurant & Lounges

Both spectator and player, totally involved in the everyday life of Paris and the Parisians since 1862, the Café de la Paix is a place of legend, p...

Amenities & Services

The I-Spa by Algotherm is one of the rare beauty treatment centres in the heart of Paris, providing the benefits of thalassotherapy. Access to the ...

SPECIAL PACKAGES

There's always something special happening at an InterContinental hotel. Whether you are looking for a fun-filled getaway or a place to host your n...
Paris - Le Grand
2 Rue Scribe
Paris , 75009
France
Front Desk +33-1-40073232
Languages spoken by staff
Arabic, German, English, Spanish, French, Italian, Japanese, Dutch , Portuguese, Russian
Pet Policy
No pets allowed except guide dogs, for people with disabilities
CHECK-IN

2:00 PM

CHECK-OUT

12:00 PM

Late Check out Available

Evening Reception Desk Open
Accessibility
Service animals allowed
11 Room(s) with Accessibility Standards
Guest Reviews
Rated

4.1

out of

5

 by

107

reviewers.
Rated

4.0

out of

5.0
 by
ToDa
Stunning location and extremely helpfull staff
Arrived late night and the car broke down just when we parked in the underground carpark to the hotel. The access from the carpark to the hotel by elevator was hampered by steps, which is not useful when you are in a wheelchair and the ramps avoiding the elevator and steps are only accessible for an electric strong wheelchair. the steps were low and could easily be replaced by a ramp instead of steps. The hotel is branding the accessibility, but it would be worth considering a few details. Small irritating details which demonstrate lack of insight to obstacles in the environment for people with reduced mobility. Welcomed by extremely helpful staff at the reception who also adviced and assisted us with communication with the garage which took care of the car for a week. The room on 7th floor with roof windows and overview to Tour Montparnasse was nice and big, but full of furniture which hindered the access: 1. An extremely heavy sofabed should be removed from the room. the Sofabed was an hindrance to get access to the desk 2. We had to ask to have a table removed from the room 3. The bathroom was big and well appointed, Though it would be nice if there was a shower seat on the wall---like in other Holiday Inn hotels we have visited 4. The sink in the bathroom was lovely design...the sink on a tabletop which made it more or less impossible to reach the tap and underneath the front there was a rack which we asked to be removed. It was impossible to get access to the sink. 5. The closet was totally inaccessible for a person in wheelchair. It should just be turned 90 degrees so the front was acessible. Additionally very small when you stay for 7 nights. 6. Nice beds and pillows and nice electric system so you could turn off all lights from the bed 7. The window system is nice, but could be optimized by electric window openers. I had to stand on a chair to open and close the windows. 8. Nice breakfast, but for reasons we did not understand the elevator to the breakfast room at minus 1 level could not be activated unless you went down the stairs and pressed the bottom in the restaurant!!! The carpet on the floor was not clean at all. Carpets should be replaced with wooden floors which can be washed properly. Everything else was very clean The hotel location is lovely on the border between St. Germain de Pres and Montparnasse which is an interesting area with more autencity, lovely restaurants and sights. Don't miss Montparnasse cemetery and Jardin Luxembourg as well Museé d'Orsay and Tour d'Eiffel which is within walking distance. It is a lovely hotel, but due to the issues of accessebility we will find another hotel for our next stay. It is pricey to stay in Paris and this is no exception.
July 13, 2014
Rated

4.0

out of

5.0
 by
traveling pair
holiday inn st. Germaine
The property was nice and well located. Right near a metro and within walking distance of lots of left bank activity as well as the Eiffel tower and Rodin museum. The only difficulty was that the shower leaked all over the bathroom floor and did not have very hot water. Overall, we had a great stay!!
July 6, 2014
Rated

4.0

out of

5.0
 by
RudolphC
Good location and adequate service
The only real complaint I will have about this hotel is internet cost. I don't get it that hotels keep charging guests for internet access. In this day and age. Otherwise, good location and clean hotel.
June 30, 2014
Rated

2.0

out of

5.0
 by
rothaus123
Guter Service, aber Renovierung nötig!
Personal ist aufmerksam, aber schwächelt mit Englisch Kenntnissen. Lage des Hotels ist super! Frühstück war i.O. Flur muss dringend renoviert werden. Im Zimmer zuviel Teppich, Fenster viel zu klein und teilweise fehlen Schrauben, sodass der Schminkspiegel im Badezimmer heruntergefallen ist. Insgesamt: Für Holiday Inn, o.k. das nächste mal aber wieder Crowne Plaza oder direkt Interconti.
June 29, 2014
Rated

4.0

out of

5.0
 by
LuckyKO
Great location
This hotel is located in a wonderful area of Paris with easy access to the metro, cafes and shopping. The room was clean, cool and a comfy bed for relaxing after a busy day of sightseeing. The only negative comment would be the shower, the glass partition does not extend far enough to prevent water from overflowing onto the floor so you step out into huge puddles of water. The glass walls in the bathroom allow light into the room all night so it never gets completely dark for sleep.
June 24, 2014
Rated

3.0

out of

5.0
 by
DIMITRIS 2
average stay
could have cleaner rooms and hall corridors VERY OLD system for TV watching staff friendly but could be more efficient
June 19, 2014
Rated

4.0

out of

5.0
 by
Witchdoctor
Great location and great service
It´s an excelent place, attended by dedicated professionals
June 16, 2014
Rated

4.0

out of

5.0
 by
NotTheDude
Great location
Stayed early June 2014 and had a very comfortable stay. Excellent location to many Metro stops, cafes and shops. Would stay again. I highly recommend.
June 13, 2014
Rated

5.0

out of

5.0
 by
jnukid
Excellent location and extremely helpful staff
The location was very convenient. Offered all amenities that we needed. Walking distance to the Metro for easy access travelling around the city, with many cafes nearby, markets close-by for fresh fruit or whatever you may need. Pharmacie close as well. Hotel staff was extremely helpful and very friendly. Internet was a bit slow in the room, however, overall a great stay. Want to give a shout out to Bagelstein (Parisi 6e, 66 rue du Cherche-Midi) just a few short blocks...wonderful café and folks were so friendly. Merci
June 12, 2014
Rated

2.0

out of

5.0
 by
peekay81
Poor service and clueless staff
No re-recreational facility Clueless reception staff at night Did not get my laundry back on time and still untraceable No vlaue for money for the rooms (Too small rooms) If you go to the breakfast table without informing the staff (which may not be there), they would treat as if you have come to eat for free!
June 12, 2014
Rated

4.0

out of

5.0
 by
tommy1a
comfortable bed and fair service
bath towels not as large , holiday inn towels are normaly larger
June 9, 2014
Rated

3.0

out of

5.0
 by
Thand51
Great location for sightseeing and ease of public transportation
The location was very convenient for travelling while on business while allowing me to sight see as a visitor to the city of Paris. Offered all amenities that I would need from a place to stay in Paris. Walking distance to the Metro for travelling around the city, with many cafes near by for morning coffee, crepes or croissants. Would not recommend staying in a corner room, as the wireless internet does not pick up in the room. But overall a great location for the money.
June 4, 2014
Rated

4.0

out of

5.0
 by
Minie
Not so perfect stay but worth the value of your money
Very accommodating staff, clean rooms, great breakfast. the rooms are quite small, the TV is difficult to navigate. although if you're around the 6th arr. this is one of the good hotels to be in.
June 1, 2014
Rated

2.0

out of

5.0
 by
tke740
Online Pictures are Misleading
Do not stay here, it is not worth the cost of the room.
May 31, 2014
Rated

1.0

out of

5.0
 by
Jaman
Unacceptable
We arrived to our room and found that it was extremely warm and stuffy, noticing that the air conditioning in the room did not work, they sent 2 different men to check the thermostat. Agreeing that it did not work, they said that they would move us to another room, but that we would have to have to single beds. Having booked our rooms 4 months in advance and specifically choosing a queen bed room, we said that we where not happy with that. They then told us that the air conditioning had not yet been turned on in the hotel and that they would not do so. Why were they going to move us then? why did they send up 2 repair men? We later found out that friends of yours staying there that week, had the same experience and had to move to 3 rooms before finding one with air conditioning. I do not appreciate the run around, but more so I hate being lied to - that is unacceptable business practise.
May 10, 2014
Rated

4.0

out of

5.0
 by
Andoef
Great Location awful bathroom window
I stayed here at the beginning of May 2014. The hotel is very nice. The staff very friendly and helpful. Breakfast when included in the room is abundant. But for some reason my room had a view right into the shower and toilet. Why is a window needed to look into the bathroom? ANd why is the see through shade on the outside so anyone in the bedroom and lift it up??? Otherwise the hotel is so conveniently located for nice walks and a metro stop less than 100yds away. I would consider staying here again but it has become a bit more pricey over the years.
May 6, 2014
Rated

4.0

out of

5.0
 by
Smiler129
Pleasant Stay
Comfortable room, albeit the air conditioning did not work well, making the room a little hot at times. Bedroom and bathroom were very clean. Pleasant and helpful staff. Good location with metro station very close.
April 28, 2014
Rated

5.0

out of

5.0
 by
Doug77
Ecellent visit.
The staff were great, the food and accomadations were great. This was a very enjoyable stay for me and the 5 family members with me that included a senior and child.
April 20, 2014
Rated

5.0

out of

5.0
 by
SAANL
perfect
One of my stays was not very satisfying. I wrote that to the hotel. mr Mahet was very committed to my complain and i was really satisfied about his way he solved this complain. during my stay everything was perfect. good upgrade, additional points, friendly personal. excellent. i did't aim for upgrades and extra's, nevertheless it was comfortable!
April 12, 2014
Rated

5.0

out of

5.0
 by
WildBill
EXCELLENT Hotel!!!!!
Perfect location, extremely friendly staff, great rooms and facility. Only a few steps from Metro Ln 04 St Placide. Nice, safe area. You WILL see us again!!!!!
March 24, 2014
Rated

5.0

out of

5.0
 by
EngTariq
wonderful stay
Every things was excellent, centralized location and lovely area
March 8, 2014
Rated

5.0

out of

5.0
 by
Hollew2u
Excellent Location - Excellent Hotel
We recently made the trip in to Paris for business and pleasure. Arrived at this hotel at 8:30am and thought we would have to wait until the afternoon for our room to be ready. The staff got us our room right away, and we were able to unwind before seeing the city. Everyone connected with this hotel was courteous and helpful. After 2 nights at another location, we finished our trip by returning to this hotel for 2 more nights. I highly recommend this excellent hotel. Great Location, Great People, Great Accommodation. A special thanks to Karen and Margot for the recommendations concerning the shuttles. Just one note, the entrance to the Hotel is not really on the Rue De Vaugirard; it's actually on the Rue De L'Abbe Gregoire.
March 3, 2014
Rated

4.0

out of

5.0
 by
Inam
excellent location
very nice hotel, excellent location close to public transport and important turistic placed (excellent mix for business travelers). Expensive, but aligned with Paris prices I assume
February 14, 2014
Rated

4.0

out of

5.0
 by
EDDY57
GOOD SERVICE AND WELL LOCATED
I HAD VERY GOOD TIME IN THIS HOTEL, LOCATION WAS EXCELLENT AND VERY CONVENIENT THE SERVICE WAS GOOD AND VERY SATISFY FROM THEM THE COMFORT OF THE BED AND THE ROOM IS ALSO VERY GOOD I WILL RECOMMEND THIS HOTEL TO MY FRIEND ALWAYS
February 13, 2014
Rated

4.0

out of

5.0
 by
Gasso
Convenient hotel in paris
The hotel is located in a convenient location, close to the metro station. The room is confortable and spacious. Breakfast is average, not so many choices but good. Definetly a place to reccomend
February 12, 2014
Rated

3.0

out of

5.0
 by
SAANL
comfortable bed and bathroom
service is ok. not everyone is in the mood to give you good service. some consider it as a 'job'…I never feel that in other hotels…there is the atmosphere more joyable. for example; the pregnant lady at the front office is really not quite service. no hospitality at all. rather not interested in her guests.
February 1, 2014
Rated

5.0

out of

5.0
 by
Paul_158
Great Hotel in Paris
Nice location, comfortable rooms, great breakfast, and friendly staff - what more can you ask for?
January 24, 2014
Rated

4.0

out of

5.0
 by
Wrightie
Not your normal Holiday Inn
A weekend in Paris is always fun, but this was a new hotel to me. Having read other reviews I was not sure what I'd find, but the rooms are super and quirky compared with the normal Holiday Inn standard, a really nice change. The window from the bedroom into the bathroom makes it important that you don't share a room with anyone who is very shy. If you visit, you will know what I mean. The area around the hotel is lovely, and the shops towards Musee d'Orsey really interesting. A very different feel to "The Grand Boulevards"
January 23, 2014
Rated

3.0

out of

5.0
 by
biggreen
2 adults in 6 square meters
I ve got habits in this hotel, a short stay each year. During our last stay with my wife the room was too small just enough space to move around the king size bed. Toilets and shower were in front of the bed. They reserved us the first room close to the lift. I won't recommend this stay.
January 8, 2014
Rated

5.0

out of

5.0
 by
tschle7
Most comfortabel bed ever!!!
Staff was very nice, beautiful hotel & breakfast was great!
December 26, 2013