Skip Navigation
English
|
|
|
|

Sign In

Book online or call: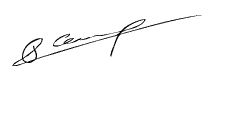 Insider Tips
LOCAL CULTURE
CABS
Taxis can be hard to find, especially at rush hour, at night, and on rainy days. Your best bet is to find a taxi rank marked with a blue sign, or to ask your hotel Doorman or the restaurant Maitre D' to call a taxi for you. A white light on a taxi's roof indicates the car is free. An orange light means the cab is busy. Most drivers will not take more than three people. Also, expect to pay an extra fee if someone sits in front, or if you place some heavy luggage in the trunk.
BEAUTIFULLY RENOVATED, HISTORIC TREASURE IN THE CENTRE OF PARIS
With floodlit views of the Opera House, this superbly renovated luxury hotel is at the heart of Parisian society. Opened in 1862, it defines historical grandeur, from Café de la Paix to La Verriere Restaurant, set in an 800 square metre winter garden. Elegantly appointed, the hotel's boutique-style suites overlook stunning landmarks. Located in the 9th arrondissement, close to the Louvre Museum, shopping, theatre and banking districts, this luxury Paris hotel is an icon in the City of Light.
HOTEL HIGHLIGHTS
Restaurant & Lounges

Both spectator and player, totally involved in the everyday life of Paris and the Parisians since 1862, the Café de la Paix is a place of legend, p...

Amenities & Services

The I-Spa by Algotherm is one of the rare beauty treatment centres in the heart of Paris, providing the benefits of thalassotherapy. Access to the ...

SPECIAL PACKAGES

There's always something special happening at an InterContinental hotel. Whether you are looking for a fun-filled getaway or a place to host your n...
Paris - Le Grand
2 Rue Scribe
Paris , 75009
France
Front Desk +33-1-40073232
Languages spoken by staff
Arabic, German, English, Spanish, French, Italian, Japanese, Dutch , Portuguese, Russian
Pet Policy
No pets allowed except guide dogs, for people with disabilities
CHECK-IN

2:00 PM

CHECK-OUT

12:00 PM

Late Check out Available

Evening Reception Desk Open
Accessibility
Service animals allowed
11 Room(s) with Accessibility Standards
Guest Reviews
Rated

3.7

out of

5

 by

269

reviewers.
Rated

5.0

out of

5.0
 by
Simonsound
Great rooms and great location
Everything was good except that the room never got cold...
July 9, 2014
Rated

4.0

out of

5.0
 by
nine dash
Location and comfort
Suitable location , friendly staff and comfortyable sleeping.
July 8, 2014
Rated

4.0

out of

5.0
 by
davidz007
Expensive hotel for average service
After reading a few reviews i was worried about the room quality, noise etc. So, I booked a Club room, which turned out to be a nice room, small, but for Paris big enough. Lounge was small and when it got busy during breakfast, employees were never fast enough to clean tables, to make sure food is available to all. Over all I liked it and would probably stay again. Another plus is they recognized my level with IHG. The cons are only a few, for an American chain some people couldnt speak English and the worst one is they had put a hold on my CC for almost a thousand EUR and never released after check out. Almost 2 weeks after my departure and they still have my money on hold. Watch out for this. David
July 7, 2014
Rated

2.0

out of

5.0
 by
Elliot10
Room had no AC. Could not be repaired . Stayed 3 nights in 3 separate rooms.
On our first night the AC did not work. Next day promised to be fixed. At 6:00 PM still not fixed moved to another room. We could not stay in that room for the remaining 2 nights , so once again we had to be moved. 3 nights 3 rooms not a pleasant relaxing stay. Hotel staff was polite but really did nothing other than keep moving us to open rooms.
July 5, 2014
Rated

4.0

out of

5.0
 by
Wandering Geek
Nice place but could get noisy
I enjoyed the hotel, the desk staff were efficient, polite and helpful, the restaurant and bar staff were less efficient polite and helpful. Place de la republique is a cool neighbourhood, active until quite late but the square gets used for LOUD open air concerts so do check that you can get a room on the other side of the hotel if there is a concert planned during your visit. Watch out for the 'best variable rate' where your rate could double one day to the next, which I apparently agreed to on the web site reservation.
July 3, 2014
Rated

5.0

out of

5.0
 by
SophiePourHelene
Gute Lage, schönes Zimmer
Lage perfekt, viele Metros und Busse bieten die Möglichkeit öffentlich rasch zu den Zielen zu kommen. Frühstück im Hotel etwas teuer, aber genug Cafés in der Nähe um zu café und croissant oder pain au chocolat zu kommen. Viele Restaurants in der Nähe.
June 26, 2014
Rated

5.0

out of

5.0
 by
Rakan4321
Excellent As Always
In total, this is an excellent hotel by all means. Recognized as a platinum cardholder and upgraded to a clubroom. Fast check in by a very nice cooperative receptionist called Morgane although with an early check in (8am). Thanks to all
June 24, 2014
Rated

5.0

out of

5.0
 by
Not at this time
Comfortable bed
The TV stations were very limited. Otherwise, the room was comfortable.
June 22, 2014
Rated

4.0

out of

5.0
 by
Aliton9
Excellent experience, superb staff, though at a price
We have stayed at this hotel before and chose it because we like it. It lived up to our expectations, especially the staff, and we love the location, and our room looking out on the Place. The only down-side is that it seems to have become noticeably more expensive.
June 20, 2014
Rated

5.0

out of

5.0
 by
eshot
beautiful hotel in a beautiful arrondissement
we arrived via red eye from NY, where we had just experienced a less than stellar CP in manhattan... so being greeted by the incredible staff in the beautiful foyer of this historic building was a breath of fresh air. the hotel staff held our bags and allowed us to check in two hours early. we were upgraded to a club room, which was stunning. a great layout furnished in a modern decor juxtaposed perfectly against the classic architecture of the building. the bar offers great drinks, the location couldn't be better (steps to amazing cafes, fashion boutiques (some of the best in the world), Metro station, and a brand new park right across the street. the hotel is approx 30 euro cab from Orly Airport. staff are incredible, this is a no brainer if you're staying in or around the 11th, 10th or 3rd arrondissement. this is one of the best IHG properties I have ever experienced, and I travel a lot.
June 16, 2014
Rated

2.0

out of

5.0
 by
GKML
BAD
I visited with my family on vacation. The connectivity of wifi in room was very poor.inspite of complaining on the reception no one bothered to rectify. The phone in the room was not working from the second day and on complaint someone visited and put a note that he will come again the next day and the same was not rectified till the end
June 16, 2014
Rated

5.0

out of

5.0
 by
58PatG
Great central location
Short cab ride to the Louvre and easy to catch the tram just outside the hotel to go anyplace you choose. They do recognize the IGH rewards and club level upgrades. I was upgraded to the Presidential suite. Very small in relation to other suits that are called "Presidential", but for France, I guess it was big. Nothing special and I never did figure out how to open the refrigerator to see what they serve and no menu or price list was on the desk to see what they had in that little refrigerated lock box. Light in the closet was very dim and hard to see colors. A match would do just as well. The room did have electrical ports for EU and US standards, so that was nice. Good coffee pot with coffee paks you insert, so I felt like it was cleaner than the usual pot that God knows what people run through it. Club dining for breakfast was just a typical fruit, yogurt, juice bar. Not at all what I get in Shanghai and there wasn't any happy hour I ever saw with drinks/munchies. I find the EU style of club level to fall a bit short in comparison to Shanghai and Hong Kong. Front desk was very helpful in helping me select tour to go on or to fine the connection for the tram. Bar area was nice for some coffee and light junk food, but eating/drinking in Paris is not cheap and I found prices in Lyon to be a little less. My room faced Rebublic Square. Kids on skate boards till 1:30 AM was a bit nerve racking, but with the windows shut, I didn't hear anything. Exercise room was good, clean and no smells.
June 12, 2014
Rated

3.0

out of

5.0
 by
T's From Oz
Expectations not met
We booked using ihg points, and the rate was very, very high for the quality of the property (had I known, I would not have used so many points). Waited a long time at reception to be acknowledged, which was disappointing. We did get "an upgrade" however. When we tried to plug our electronics into the room power points, they didn't work- when I asked reception, I was told that they could not provide any help (or adapters) and that I should purchase one for 10 euros. The power points were disabled for "safety reasons". Very poor in my view. Exchange options for currency verged on extortion. In room options for refrigeration were poor; barely enough room for my wife to store her medication and when something else was moved, an automatic charge appears on your account. Staff were very attentive otherwise, but on the whole, a lack-lustre experience.
June 11, 2014
Rated

5.0

out of

5.0
 by
KimC123
Helpful Staff, Convenient Area
Crowne Plaza Paris-Republique saved us from a disaster across town. Most helpful and friendly staff. First-rate concierge. Ultra-convenient metro station gets you across town or out of district in a jiffy. I already miss the local bakery, boulangerie, that sits a mere block away. When can we go back?
June 10, 2014
Rated

1.0

out of

5.0
 by
Kay38
Not recommend
This was my first (and last) stay in this hotel. I was supposed to stay for 5 nights, but checked out the following morning - staying for only one night. I was appalled by the attitude of staff at check in and the quality of the room I got allocated. I made a complaint immediately and the staff could not care less, hence I checked out the following morning. If I am not valued as a customer, them my money is better spent somewhere else!
June 9, 2014
Rated

3.0

out of

5.0
 by
JTJTJT
OK but could improve some small things
Good stay, but marred by the following points that i wouldn't expect from Crowne Plaza: 1) Quality of Shower was not good at all 2) Disappointed that a the bar was so expensive - 6 euros for a coke, really? 3) Had to wait 10 minutes for some scrambled egg in the buffet in the morning. Staff were all friendly, though
June 5, 2014
Rated

2.0

out of

5.0
 by
Andrew792
basic and busy hotel
busy hotel, communal areas run down and facilities very disappointing. not a place to go for a relaxing stay. poor value for money.
June 2, 2014
Rated

2.0

out of

5.0
 by
floppy559959
Average/fair hotel--overpriced
overpriced, average hotel, limited counter staff, interior noisy with construction noises/repair noises going on at 9:15A. would not stay here unless someone else is paying.
May 31, 2014
Rated

5.0

out of

5.0
 by
DAI.
Clean room and bathroom
Helpful staff. Clean rooms. Outstanding choice at breakfast.
May 30, 2014
Rated

5.0

out of

5.0
 by
Grilly
Amazing Property
My fiance and I were celebrating our engagement and we loved the property. Being that we don't speak french this hotel was very accommodating and it's perfectly located. Republique is a hub to most of the subway stations and the property itself is very big! rooms are big, like american hotels and a must stay if your american and love our types of properties.
May 29, 2014
Rated

1.0

out of

5.0
 by
Piton
Unfriendly and uncomfortable
Our prime reason for this trip was short city break over long weekend. Location is not ideal as it slightly off from the centre and key interest places. Our room was very small for family stay. Pillows extremely uncomfortable, you wake up in the morning with filling that you slept by sitting rather laying down. It was final of Champions League and quality of dilapidated TV was a massive negative surprise. WiFi is for additional charge and very-very slow. Bathroom very small. Ultimately, very poor value for money. Add to that unfriendly staff on reception and in restaurant. To complete picture, I have to mention tasteless breakfast and badly skilled cooks. Massive disappointment and not the place to recommend for staying during your next visit to Paris.
May 29, 2014
Rated

4.0

out of

5.0
 by
Colet
No continental breakfast in weekend (saturday/sunday) Unfortunately!
We prefer this hotel already for many years. (Holiday Inn - Crowne Plaza). Only during the long lasting renovations of the place in front of the hotel we stayed in other hotels in Paris. We are glad that we could stay again in this hotel after two years. Problem was that the hotel did not serve a continental breakfast on saturday/sunday. We do not like a breakfastbuffet because it is to much food for the morning and expensive, so we used breakfast outside the hotel (on the renovated place). We like the really Parisian area with a good metro nearby this hotel.
May 28, 2014
Rated

5.0

out of

5.0
 by
Jackie 73
Great Location
My first time in Paris, excellent location to see all the great things. Lots of shops and little snack bars in the area to have a quick bite. Rooms well equipped. When in Paris - this is the place to stay!
May 28, 2014
Rated

5.0

out of

5.0
 by
Leecoco
Wonderful, Wonderful visit, great hotel and fantastic service.
Joined two good friends from Texas on their first trip to Paris. I picked this hotel and we were not disappointed at all, in any way. The room was large and clean. The staff top class and friendly, nothing was too much trouble, they helped us in every way. The area was fun and real!!, not full of fake tourist traps. Central for everything we wanted to see and do. And at no time did we feel unsafe walking around the streets stopping off for food, drinks and shopping. We would return again. The only problem we had was getting a taxi from the Eurostar station and being driven around Paris for 30 minutes, when the hotel is just a few minutes from the Station. Do be aware. However that is the only negative, and nothing to do with the hotel.
May 26, 2014
Rated

1.0

out of

5.0
 by
bander6666666666666
The hotel is very bad
Mutfa reception is bad and friendly employee named Lilly was at the top of chutzpah in dealing Director Aida night is very impressive, The holder bags Abu Bakr and approachable person and Nabil The hotel is very bad
May 14, 2014
Rated

3.0

out of

5.0
 by
sakurasakura
The lighting improvement proposal of a breakfast place
We were allowed to spend 3 nights in May. I think a hotel with the security very good for it going anywhere which can shoot location, feel easy and stay, and the ability which can prosper more synthetically. I think that it is wasteful because the fundamental thing has been performed exactly. In improvement in customer satisfaction, I think that improvement in reliability should eventually be considered. For example, I thought that the dark lighting of a breakfast place, the coffee taste, double-entry doors, etc. were resisting improvement in reliability. When it goes to Paris next time, it expects to be improved [ that it is various and ] and to be.
May 12, 2014
Rated

5.0

out of

5.0
 by
WorldTravellerEx
Lovely hotel in prime location
We thoroughly enjoyed our time at the Crowne Plaza Rèpublique. The staff was friendly and helpful, the room was large (enough to walk around with suitcases and the bed), view was beautiful and the hotel is in a prime location (especially if you use the metro). We definitely recommend this hotel and look forward to being back.
May 11, 2014
Rated

4.0

out of

5.0
 by
MariAn52
The service in the Restaurant by breakfast was very bad. So I have to wait at 09.00 a clock 15 minutes to entree into the breakfast-room!!
Every morning ca. 09.00 a.m.: The breakfast wasn't so good. The selection was to small. For example: The toast and the rolls were out, so I have order an new one... The during was long ... the tables were unclean and so on. The service was very slowly and not friendly. For 25,00 Euros I can get an better breakfast outside the hotel!!! With an good service at an clean table....
May 11, 2014
Rated

3.0

out of

5.0
 by
SmithD190
In need of a refurbish and possible rethink
I was quite surprised by the condition of the hotel. I have stayed at a number of Crowne Plaza's and in general, they have been in excellent condition. IHG needs to do a complete rethink on their Paris strategy as it may be cheaper to just move into a new and better location than to refurb what is clearly an older building. Below is a comprehensive list of issues I observed. Location: Other have noticed as well that Place De Republique is not really the best of neighborhood any longer. It's fairly central, but for Paris, it's not the nicest area to be in. There are lots of beggars about. Loads of teens hanging out at night making noise. Demonstrators during the day. And a poor selection of quality restaurants in the immediate area. It is however close to transport links so some may find that useful. If the hotel is catering to low-end travels, then it's a good location. But there are better business and upmarket tourist areas to stage a hotel in. Personally, I would investigate taking over the empty La Samaritaine building on Pont Neuf. What a coup that would be! General decor: The decor of the hallways and rooms are all very tired and dated. The hallways all have lots of scratches and peeling wall paper. Plus the style is no longer in keeping with the hotel's brand experience and image. Same goes for the rooms. The rooms also all still have the building's original windows and weren't sound proofed at all. Luckily I slept in a courtyard room so this wasn't an issue, but seriously, it's 2014, and double-glazed sound insulated rooms are really the norm now, so keep up here. You could also hear the neighbor in the connecting room and as everybody's door slams close whenever they enter or exit. All rooms need a major updating to get back on brand and just to keep pace with the market. In room entertainment and kit: The rooms had all the basics you expect, but to be honest, offering a single swivel TV is already becoming out of date as others are introducing tablet and phone integrated services into the rooms. Not sure who is in charge overall of your hotel's digital solutions, but time to put them to work I think or hire a new person pronto! Fitness room: This really was a joke. It had a few pieces of equipment plus a multi-functional weight-machine that was clearly designed never to be used, plus it was broken anyway. The room was squeezed into an empty suite, (or felt that way). So wasn't properly designed at all. Plus air quality was very poor. Fitness needs a major rethink. I personally suggest abandoning the Club room as nobody really uses it and other brand hotels don't offer it, and refurb that into a new fully equipped fitness suit. Lobby: Here sticking to the building's original design is a negative point. The lobby gives a very poor feeling, this is because you are stuck with elevators in the middle of the space which prevents you from creating a more open, modern experience or even show off the grand stair case, which seems out of place tucked next to the elevators. Can't imagine the current design is very good for traffic flow either on busy days when people are all gathering about with their luggage exactly where you don't want them to be (blocking paths and views to reception.) On the plus side, breakfast was well-done and well-managed. Though again the space is working against you and your staff and the environment is not in line with CP brand experience. Staff overall were very professional. More advanced training on handling members is important however as we were not "welcomed back to the CP experience as it were" or treated any differently. Doesn't cost anything to change the way you address loyal customers.
May 10, 2014
Rated

5.0

out of

5.0
 by
familynyc
Highly Recommended
We stayed with our twin children for 4 days in April, 2014. The hotel's location is excellent. The Metro stop is right outside and you can get to anywhere in Paris within minutes. There are several options for food including two supermarkets within a block or two from the hotel. The hotel is clean and the staff is very helpful. We will stay at this hotel again.
May 6, 2014