Skip Navigation
English
|
|
|
|

Sign In

Book online or call: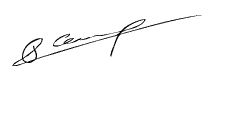 Insider Tips
LOCAL CULTURE
CABS
Taxis can be hard to find, especially at rush hour, at night, and on rainy days. Your best bet is to find a taxi rank marked with a blue sign, or to ask your hotel Doorman or the restaurant Maitre D' to call a taxi for you. A white light on a taxi's roof indicates the car is free. An orange light means the cab is busy. Most drivers will not take more than three people. Also, expect to pay an extra fee if someone sits in front, or if you place some heavy luggage in the trunk.
BEAUTIFULLY RENOVATED, HISTORIC TREASURE IN THE CENTRE OF PARIS
With floodlit views of the Opera House, this superbly renovated luxury hotel is at the heart of Parisian society. Opened in 1862, it defines historical grandeur, from Café de la Paix to La Verriere Restaurant, set in an 800 square metre winter garden. Elegantly appointed, the hotel's boutique-style suites overlook stunning landmarks. Located in the 9th arrondissement, close to the Louvre Museum, shopping, theatre and banking districts, this luxury Paris hotel is an icon in the City of Light.
HOTEL HIGHLIGHTS
Restaurant & Lounges

Both spectator and player, totally involved in the everyday life of Paris and the Parisians since 1862, the Café de la Paix is a place of legend, p...

Amenities & Services

The I-Spa by Algotherm is one of the rare beauty treatment centres in the heart of Paris, providing the benefits of thalassotherapy. Access to the ...

SPECIAL PACKAGES

There's always something special happening at an InterContinental hotel. Whether you are looking for a fun-filled getaway or a place to host your n...
Paris - Le Grand
2 Rue Scribe
Paris , 75009
France
Front Desk +33-1-40073232
Languages spoken by staff
Arabic, German, English, Spanish, French, Italian, Japanese, Dutch , Portuguese, Russian
Pet Policy
No pets allowed except guide dogs, for people with disabilities
CHECK-IN

2:00 PM

CHECK-OUT

12:00 PM

Late Check out Available

Evening Reception Desk Open
Accessibility
Service animals allowed
11 Room(s) with Accessibility Standards
Guest Reviews
Rated

3.4

out of

5

 by

166

reviewers.
Rated

1.0

out of

5.0
 by
English999
Never stay here again
Breakfast was cold and most mornings there was no juice or coffee mugs. Always check your bill as they over charged us. Staff are lovely
June 3, 2014
Rated

2.0

out of

5.0
 by
NB-Dallas
Treatment to Guests by hotel staff
Arrived in hotel after a long day of traveling to Paris, finding that my room AC was not working. Informed the staff, staff came in and said they "fixed" it. So I left the room because I thought it will take some time to run. Toured Paris, had dinner, came back to my room after a hot day in Paris, and my AC was still not working. Informed the staff, and they said they can't fix it and no compensation for it. All they said was they will inform the supervisor. Meanwhile I slept in a hot room in Paris (or shall I say "tried to sleep." Other than that, the location of the hotel is great, just right outside the train station. In fact there's even an entry to the train, literally on the sidewalk of the hotel.
June 3, 2014
Rated

5.0

out of

5.0
 by
Touta21
Best Place in Gare de L'Est
Best location , the underground is just outside the hotel where you can reach anywhere in Paris. The overall of the hotel is OK. Staff are very helpful.The hotel is very clean. Very convenient for people traveling with the train from Gare de L'est.
June 1, 2014
Rated

4.0

out of

5.0
 by
Stephen09
Nice place with friendly and professional staff
I always stay at this hotel for my business trips in Paris. It's very convenient as it is just in front of Gare de l'Est and a Metro station. You can find easily few good restaurants in Rue des Recollets which is few mn walk (don't try the ones next or close to the hotel...) Most of the staff is friendly and professional. It is missing a fitness room... the turn over is too high and the new staff doesn't know how to deal with platinum members. I've asked before my arrival to be in a quiet room and she put me in the worst one which is in front of the elevator... During my last stay(27/28th may) i had to wait about 25mn !!! to check out, this is too long ! That was because of a lack of staff and an inexperienced staff as well.
May 29, 2014
Rated

5.0

out of

5.0
 by
Jacques51
Great service
Good location. Easy access to everywhere in Paris. No matter on day time or late night time, the staffs are really helpfull and try to find the best solution you need.
May 25, 2014
Rated

4.0

out of

5.0
 by
LeoJb
Good location & good value
For me & my wife, we would say that our short stay in Holiday Inn Paris Gare De L'est was quite good, we stayed here 2 nights for our short holiday trip in Paris. This hotel is located just across Gare De L'est train station (walking distance from Gare du Nord train station). So it is easy to reach if you will be traveling from other cities/countries outside Paris by train. The Metro station is exactly in front of the hotel, and since the Metro service operates till late midnight making the location of this hotel is very convenience for those who like to travel using Metro, and bus station is just at the corner of this hotel. Free Wi-Fi is one of the services in this hotel.
May 18, 2014
Rated

4.0

out of

5.0
Bedroom
Bed comfortable , clean and room reasonably equipped .
May 4, 2014
Rated

5.0

out of

5.0
 by
ados
Excellent Experience in a different part of Paris
Somewhat puzzled by the not so positive reviews. I have stayed in this hotel on my own and with my family and every time, we have received excellent service and felt comfortable in the rooms and around the neighborhood. The hotel is brilliantly located and close to the Jardin Villemin, next to a very pleasant canal. Not to mention that it is across the station and in an interesting, multicultural neighborhood. I have walked from Les Halles at 2:00 AM and at 2:00 PM and never have felt unsafe!. I highly recommend this property and the staff is always helpful and welcoming. We are coming back in early May and looking forward to it!
April 29, 2014
Rated

5.0

out of

5.0
 by
Overdreamer 8
Exxxcellent Stay
I stayed there to enjoy my getaways. I reserved with Christmas offer. However, to honor platinum member, the hotel give me a suite room and breakfast with the late checkout! Well, suite room is not a "real" suite room that I thought(it was like a connecting room with separate table), but I reaaally satisfied with it. I never treated like this stay before and after. Thank you for your generous upgrade. Good location for the train departing from Netherlands and Belgium(Gare de Nord) and Germany(Gare de L'est). Also, metro station was right in front of the hotel. Staffs are nice. But I cannot open my room after the noon(the staff said that the room key is only available until the noon and it looses its function automatically.) Again, thank you for the all staff, and I really enjoyed it.
April 28, 2014
Rated

5.0

out of

5.0
 by
Wonderfull55
good sleeping experience
Very helpful staff. Not the best location, but very useful if you need to reach quickly Gare de l'Est ou Gare du Nord for Thalys or Eurostar. Cleanliness and confort are more than expected for an Holiday Inn, really a very good surprise. Have a drink at Brasserie around corner for a real multicultural experience and very parisian
April 16, 2014
Rated

4.0

out of

5.0
 by
BloorVA
Clean, Easy Accessibility, Terrible Wireless.
Needed a more budget-friendly place to stay for a quick weekend in Paris (ran the annual marathon). A typically small room, but with lovely windows, a comfortable bed and a spacious bathroom (a bit outdated on some of the fixture upkeep). Hotel staff was very kind and hotel is very accessible, directly across from Gare du L'est train stop. Wireless service, however, is completely useless. We were not able to successfully connect (and when we did, horribly slow with nothing to load) on any of our devices. We were only on the third floor, so I was shocked such a problem. If you need to do business I would suggest elsewhere until they fix the problem.
April 14, 2014
Rated

4.0

out of

5.0
 by
Harty
Exceeded expectations
Didn't have particularly high hopes but was pleasantly surprised - lovely light clean room with little balcony. Really comfy. Lovely and quiet on the Friday night but sadly very noisy on the Saturday night. All in all not bad though.
April 10, 2014
Rated

1.0

out of

5.0
 by
Radzia
Paris
The services really bad, and the front desk is not helpful at all
April 2, 2014
Rated

3.0

out of

5.0
 by
chris990
Comfortyable room let down by reception staff
I stayed for 3 nights ideally placed for Eurostar. The room was comfortable, clean and quiet. I slept really well. The breakfast buffet was the usual suspects and was fresh and enjoyable with plenty of choice. Unfortunately I found the reception staff poor, they did not make me feel welcome and they did not appear approachable. That aside I did enjoy my stay.
April 1, 2014
Rated

3.0

out of

5.0
 by
tommy19987
internet not up to standard
I am business traveler. Internet is almost more critical than bed. Internet of this location was not acceptable.
March 31, 2014
Rated

4.0

out of

5.0
 by
dr ghazi taan
staff
excellent helpful staff, easy to reach from cdg airport if u want to go to Holland or Belgium station s are very close walking 5min bad wifi connection &internet so I tried to go outside hotel to send my documents
March 28, 2014
Rated

5.0

out of

5.0
 by
wow beauty
Communication is very important
I was very disappointed when I checked in. The lady who worked 7 to 3 was not very helpful. The lady who worked 3 to 11, the one with the ponytail gave me back my confidence with Holiday Inn... She was the one who gave me the key to my room. It was not because she gave me a suite room (519) I do not need a suite room since I was out all the time . It was the way she talked to me. She was very sincere in letting me know what happened to my room. She has a very pleasing personality and very professional The young man at the bar is also worth mentioning... day was Mar 17, 2014 He always went to the FD to follow up my room without waiting to be told. He always smiles to every guest and talked to everybody who passed by... even if he had problem with the English language GOOD JOB young man...!!!
March 23, 2014
Rated

4.0

out of

5.0
 by
andigatica
Bab information
The overall experience was good, but we had a problem with the recepcionists. We had to take a flight to Rome from Beauveais AirPort, and we knew it was far from the city center but we didn't know how much or how to get there, so we asked three different recepcionists for help. The three of them told us different information and non of them were actually right. For their uninformation, we almost lost our flight and we had to pay an enormous amount of money in taxi to get to the airport as fast as we could because the receptionist told us on first place it wouldnt take long. We had a very bad time and all because of the receptionist doing their jobs wrong.
March 17, 2014
Rated

4.0

out of

5.0
 by
Hicham
Good Value Hotel
Overall good experience at the Holiday inn Gare de l'Est. Good location in front of Gare de l'Est main entrance. Internet connectivity and quality of breakfast should be seriously improved. As a platium member i was upgraded to an executive room (Suite). Thanks, but with a suite they need at least give a bottle of water.
March 17, 2014
Rated

4.0

out of

5.0
 by
Bevsndes
Comfortable, friendly, central
Room was nice, staff at reception friendly, staff in breakfast room was ok, breakfast was good standard. As a summary I'd say: 80% achieved
March 11, 2014
Rated

3.0

out of

5.0
 by
Ben-D
Nettes Personal, schwacher Service
Das Hotel ist gut gelegen, direkt an der Metro des Gare d'lest. Es war ein Executive Zimmer gebucht welche auch teilweise Renoviert sind. Zimmer war absolut ok mit schönem Blick auf die Stadt. Leider fährt jedoch nur einer von drei Aufzügen die 7&8 Etage an, daher ist oft umsteigen nötig da man sich natürlich keinen Fahrstuhl aussuchen kann. Das Personal ist freundlich aber wenig hilfreich. Sowohl der Wunsch mach einem zweiten Bademantel als auch die Bitte um eine Flasche Champagner bei Anreise als Überraschung wurden nicht erfüllt. Eine Antwort auf meine E-Mail bezüglich des Champagners erhielt ich sogar erst nach Check-In. Das Frühstück ist sehr lecker und mit einer guten Auswahl. Durchaus empfehlenswert.
March 4, 2014
Rated

3.0

out of

5.0
 by
Tin M S
Member for Executive Room.Beware of Pick Pocket at Paris
Hotel give us room at member floor and executive room which is twice bigger than normal room but no view at all. Anyway, we just come back and rest sleep bath at night time. the whole day tour outside with full of pick picketers around the Paris train metro line at Eiffel tour tourist area.. We lost Samsung Galaxy Note 3 S$1098 by pick pocket at Eiffel tower. Reported to police also couldn't help. I saw many tourist who kenna pick pocket at police station. French police should ambush and catch them.
March 2, 2014
Rated

4.0

out of

5.0
 by
Atif
Average Service
I was upgraded into Suite (Thank you) but this time room was not well services & coffee bar was not refilled properly. But its always great experience in this Hotel. Very convinient location & good staff :)
March 2, 2014
Rated

1.0

out of

5.0
 by
David76
Smell
The smell of the room was horrible. The bathroom floor was coming up. He carpet was stained. The sounds from out side would keep you up even after a long day of sight seeing. The staff in the lobby never greeted me I was always the first to say hello. I never got the upgrade I requested and never was asked or thanked for being a priority club member. Our over all experience was not good. But it was a good location for the metro and train to the airport.
February 28, 2014
Rated

3.0

out of

5.0
 by
Alim38
Helpful staff but poor internet service
I have stayed at this place more than 5 times now. The staff is always co operative, but it was very strange during last stay that the internet service was very poor and had hard time downloading my emails. This needs to be improved and at least in this modern era, they should provide wifi in the rooms.
February 25, 2014
Rated

4.0

out of

5.0
 by
Rock'n Roller
Sehr gutes Preis-Leistungsverhältnis
Liegt äusserst günstig direkt gegenüber des Bahnhofs GARE DE L'EST und erspart umständliche Wege gepäckbeladen zum Hotel. Personal ist freundlich, hilfsbereit und sehr aufmerksam. Das Zimmer war nicht zu gross, aber absolut ausreichend, zweckmässig eingerichtet und sehr sauber. Die Zimmer zum Innenhof sind ruhig (wohl im Gegensatz zu denen, die zur Strassenseite hin bei geöffneten Fenstern, aber für eine Grossstadt wie Paris normal); nur hier kann es unter Umständen zu Geruchsbeeinträchtigung durch das direkt benachbarte Restaurant kommen, dessen Küchenabluft wohl auch zum Innenhof herausgeleitet wird. Die Einkaufsmöglichkeiten in dem Bereich rund um das Hotel sind vielfältig, genauso wie zahlreichen Bistros, Restaurants und ein paar Bars. Erfreulicherweise ist auch eine Metrostation direkt vor dem Hotel, so das von hier jegliche Unternehmungen bequem gestartet werden können. Fazit: Ein gutes Hotel mit sauberen Zimmern, zuvorkommendem Personal und verkehrsgünstiger Lage, welches auch im Vergleich mit anderen Hotels in dieser Kategorie gute Preise hat. Gerne wieder!
February 13, 2014
Rated

3.0

out of

5.0
 by
thecarlos88
great location with tiny rooms
Old looking place with very small rooms. No WiFi in the room. Need serious refurbishing. Only positive is that it is right opposite the train station
January 30, 2014
Rated

2.0

out of

5.0
 by
gorillaman
Very disappointed
Took my fiance for her first visit to Paris, reception staff were slow, they did not acknowledge my membership level at all. The room was tiny and the food choice was poor. I would not stay there again.
January 26, 2014
Rated

5.0

out of

5.0
 by
Gavin1964
Paris - Gare De L'est
Very friendly and helpful staff. The free WiFi downstairs is painfully slow, but that's the only critisism.
January 17, 2014
Rated

4.0

out of

5.0
 by
PaulVic
Excellent value
When i researched a stay in Paris like London I found it very expensive at 4 star hotels with an abundance of cheaper hotels but most around 100 euros a night I was amazed to see the Holiday Inn at such good value so being a frequent stayer booked this Hotel It was easy to reach from the Eurostar terminal and right outside was the entrance to the excellent Metro system and one of the key lines which lead directly to the main tourist places . There were also some reasonable priced restaurants near although generally the area isn't the best in Paris so I kept within the hotel area which is over looking the main line station I had an upgrade to an executive room as I am a Platinum member and this had a separate lounge and a king size bed I would prefer next time a higher floor as it was sometimes noisy from the road outside but generally an excellent stay The staff were very friendly and the bar man excellent Breakfast not the best but typical and adequate I ate there once but other times had brunch when out as like to eat at French restaurants or cafes There is not an evening meal facility but an excellent restaurant underneath which used to be part of the hotel in the old days but now independent Free internet down in bar area
January 14, 2014