Skip Navigation
English
|
|
|
|

Sign In

Book online or call: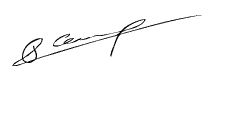 Insider Tips
LOCAL CULTURE
CABS
Taxis can be hard to find, especially at rush hour, at night, and on rainy days. Your best bet is to find a taxi rank marked with a blue sign, or to ask your hotel Doorman or the restaurant Maitre D' to call a taxi for you. A white light on a taxi's roof indicates the car is free. An orange light means the cab is busy. Most drivers will not take more than three people. Also, expect to pay an extra fee if someone sits in front, or if you place some heavy luggage in the trunk.
BEAUTIFULLY RENOVATED, HISTORIC TREASURE IN THE CENTRE OF PARIS
With floodlit views of the Opera House, this superbly renovated luxury hotel is at the heart of Parisian society. Opened in 1862, it defines historical grandeur, from Café de la Paix to La Verriere Restaurant, set in an 800 square metre winter garden. Elegantly appointed, the hotel's boutique-style suites overlook stunning landmarks. Located in the 9th arrondissement, close to the Louvre Museum, shopping, theatre and banking districts, this luxury Paris hotel is an icon in the City of Light.
HOTEL HIGHLIGHTS
Restaurant & Lounges

Both spectator and player, totally involved in the everyday life of Paris and the Parisians since 1862, the Café de la Paix is a place of legend, p...

Amenities & Services

The I-Spa by Algotherm is one of the rare beauty treatment centres in the heart of Paris, providing the benefits of thalassotherapy. Access to the ...

SPECIAL PACKAGES

There's always something special happening at an InterContinental hotel. Whether you are looking for a fun-filled getaway or a place to host your n...
Paris - Le Grand
2 Rue Scribe
Paris , 75009
France
Front Desk +33-1-40073232
Languages spoken by staff
Arabic, German, English, Spanish, French, Italian, Japanese, Dutch , Portuguese, Russian
Pet Policy
No pets allowed except guide dogs, for people with disabilities
CHECK-IN

2:00 PM

CHECK-OUT

12:00 PM

Late Check out Available

Evening Reception Desk Open
Accessibility
Service animals allowed
11 Room(s) with Accessibility Standards
Guest Reviews
Rated

4.5

out of

5

 by

145

reviewers.
Rated

5.0

out of

5.0
 by
JustHappy
Three Cheers for the staff...........
I can not stress enough how well the staff treated us. Their friendly, smiling faces and willingness to go above and beyond truly elevates this hotel to a five star. Again three cheers to the staff for making our Paris stay exceptional.
June 3, 2014
Rated

5.0

out of

5.0
... very friendly staff
My compliments to the staff: they were very friendly and helpfull. Excellent morning breakfast.
June 3, 2014
Rated

4.0

out of

5.0
 by
DIDI von MAARI
Sehr gutes Bett, reichhaltiges Frühstück
Gutes Hotel mit freundlichem Service. Verbesserungsbedarf: auch Deutsch sollte im Sprachangebot sein, die Garage müsste im Hause sein und nicht so weit entfernt(Pizzeria)!
June 3, 2014
Rated

5.0

out of

5.0
 by
Kugen
Comfort & Convenience at an affordable cost!
This hotel offers a great service, good breakfast & above all my favourite is that of wonderful pillows!! The hotel is situated in an excellent location near-by many restaurants and close to metro stations. Staff are friendly and helpful. Rooms are spacious and clean.
June 2, 2014
Rated

5.0

out of

5.0
 by
Patty M
Friendly Staff!
Special thanks to the Front Desk Staff for making our stay there enjoyable. We were very impressed with their helpfulness and friendliness, from local recommendations, transportation advice, to arranging for our final taxi reservation for us. Jay, Margi, Marco, Andrian were especially kind. I will definitely stay there again.
June 1, 2014
Rated

5.0

out of

5.0
 by
chrisG75
excellent stay
Many thanks to the team to make our stay really enjoyable. Everythinkg went well and no technical issues great shower, comfortable beds, spacious room, delicious breakfast. we will come back for sure
June 1, 2014
Rated

5.0

out of

5.0
 by
AKen17
great stay
excellent room, all facilities good standard. good location,will stay again
May 30, 2014
Rated

5.0

out of

5.0
Great stay!
Everyone was helpful, rooms clean and quiet. Thanks for your warm welcome!
May 28, 2014
Rated

5.0

out of

5.0
 by
HASH 2014
Second Good Experience
My second stay confirmed what I said in my first stay. I want to thank the hotel staff for their support, particularly Margi for her kind support.
May 25, 2014
Rated

5.0

out of

5.0
Very warm welcome to a clean, comfortable hotel!
You can't go wrong with this hotel. The reception staff works hard to make guests feel welcome and the room was quiet and clean! Thanks for making my stay such a pleasure!
May 22, 2014
Rated

4.0

out of

5.0
 by
john1234567
Jay at the front desk
Jay is a great asset to IHG and to the Holiday Inn Montmarte. He was extremely helpful with me and directions to some sites and locals attractions. He was also very patient with a couple that was being very difficult to deal with. I was able to watch the interaction within listening distance and never once did Jay get frustrated. He kept trying even though the other couple was very rude. Jay made this stay at Holiday Inn Montmarte great.
May 20, 2014
Rated

5.0

out of

5.0
 by
HASH 2014
Great Stay
I have to admit that the stay in this hotel facilitated my stay in Paris. The metro station was 7 min walk and it is very near to Paris basilica. Hotel staff are good but particularly one girl at the reception forgotten her name was very assistant and cooperative
May 19, 2014
Rated

4.0

out of

5.0
 by
spurskingy51
Close to Sacre Couer and Montmartre sights
An older hotel that needs some TLC but well maintained and clean. Receptionist. on the day we arrived, was absolutely superb. Breakfast was possibly a bit expensive for what it was. My only gripe is the shower equipment. In these older Holiday Inns the pressure of the shower is too great for the friction held brackets and eventually the shower moves to spraying over the side of the bath. I have noticed that in the refurbished hotels this has been resolved. A great location for visiting Paris as at least 3 Metro stations are within 5-10 minutes walk. Also there is a small supermarket that is open until 11:30 pm on the corner. Loads of good restaurants also, within a few minutes.
May 19, 2014
Rated

5.0

out of

5.0
Mi estadia !
Holiday Inn en Paris fue regia! Un exce- Lente servicio, amables ! Volveré!
May 15, 2014
Rated

5.0

out of

5.0
 by
Christine40
Very suitable for disabled people (wheelchair)
My son has a walking diasability. He can walk on crutches and we use a wheelchair for longer distances. He could perfectly manage to move on crutches and in the wheelchair throughout the hotel. Our room had a specially fitted bathroom. The room itself was a bit small, but he could manage on his crutches inside. The hotel has a lift. The breakfast room is on the ground floor and was no problem for us. By the way: the breakfast was perfect!!!!! The staff is absolutely friendly and eager to help! They provided us with a lot of information and were very kind! A perfect place to stay in Paris. We will come back!
May 13, 2014
Rated

5.0

out of

5.0
 by
Mr.Mustage
Really Good hotel and good price too!
I have reach to the hotel really early, 08.30 AM, and the check inn was at 15.00, but they help me and give the room early, really apreciate! The hotel have a really good location, really good experience, and this is my second time in this hotel.
May 13, 2014
Rated

5.0

out of

5.0
 by
CFE3
Fantastic staff and comfortable room, great breakfasts, great location
We arrived before check-in time, but they were able to put us in a room right away. We had a 2-room suite, which consisted of one room with bed for 2 and the other with 2 single beds. Each room had its own bathroom, and there was one door from the hall to the two rooms next to each other, each with its own key. Everything was very clean and comfortable. The staff was incredible. Most spoke English very well, and all were eager to help with anything we needed. Margi was the best and the one we dealt with the most, but Jay and Carlo were also very helpful and also spoke English very well. Any time we had a question or needed help making arrangements for a tour or a taxi or information on metro or bus, they were very helpful. In the cases where they could not answer the question immediately, they would go on the internet and find the answer for us. The hotel is in Montmartre and an easy walk to Sacre Couer and the bohemian section of the city, and very easy to get anywhere we wanted to go by bus or metro. The 95 bus stops just a couple of blocks from the hotel and went directly to most places we wanted to visit. The metro is a little farther, but still very close and can take you anywhere. (Be careful of pickpockets in the metro station - one unsuccessfully tried to get my wallet and another unsuccessfully tried to get my sister's purse. After that I kept my hand in the pocket that had my wallet in it and the women held their purses closed and close to their body.) Paris is an incredible city and we had a wonderful time. I should also mention that the complimentary breakfast was wonderful - the fruit salad was always delicious, as well as the other foods they offered - a few different kinds of meat, eggs, cereal, bread, croissants, various jams, coffee, tea and more. There are a couple of wonderful Patisseries down the street, an ice cream place just a couple of doors to the right as you exit the hotel, where they have a large variety of flavors - try the strawberry sorbet! There are restaurants very close to the hotel also.
May 11, 2014
Rated

5.0

out of

5.0
 by
RJRL
Excellent value/well located
We thoroughly enjoyed our stay and recommend the Hotel highly. the staff were particularly helpful when we arrived very early. the staff ability in English was very helpful and much appreciated. we will come back.
May 9, 2014
Rated

4.0

out of

5.0
 by
CLAKA
Excellent location and great service
The hotel is ideally located close to Montmartre and close to the underground that takes you to the city centre. There are good parking facilities in the same street. Our (standard) room was a bit on the small side but it was clean and comfortable. The service was great. When suddenly the lights in our room went out because of a technical failure, the problem was resolved immediately. Breakfast offers a good choice of products.
May 8, 2014
Rated

4.0

out of

5.0
 by
Akkie
comfort staying
I must mention about staff of Hotel. First ,they provided us good smile in check-in time. His kindly attitude made our family very happy, therefore I would appreciate his address very much. And the staff in charge of restaurant treated us with ultimate hospitality. I could feel that the all staff of this Hotel would be highly educated and they have in natural very good personalities. Room is not new ,but very organized. But there is only one regrettable thing. Room clean up was not perfect. I had to move the bed in order to combine two bed for my small children. At that time I found some dust on the floor under the bed. But this is just small thing for us. In general, I prefer to stay this hotel and I love staffs. That's reason why I promise to come back to this Hotel if I will be in Paris. Thank you for you good hospitality.
May 6, 2014
Rated

4.0

out of

5.0
 by
Doris12
Friendly Hotel
The staff is very friendly and helpfull. I visit the hotel with my nice of 12 and she enjoyed her staying at the hotel. When we visit Paris next time we choose also for the Holiday inn hotel. Thank you.
May 5, 2014
Rated

5.0

out of

5.0
 by
ELBo
perfect stay
We enjoyed to stay at this hotel mainly due to the great location, very helpful and friendly staff, quiet rooms. Breakfast was good. we really can recommend this hotel
May 4, 2014
Rated

5.0

out of

5.0
 by
Alison128
Great place to stay
This hotel was a good choice. Great location, close to metro and plenty of cafe's/corner stores and a laundry across the road. The staff were very friendly and helpful and the rooms were comfortable (even a litle bigger than the normal european room) and clean, the shower was very nice after a long day. Breakfast choices were good but if you had breakfast a little later in the morning it would be hard to get a clean table as they don't seem to clear as they go (this is the only fault I would have with the hotel). Free Wifi and free use of their laptops in the foyer. I would definately stay here again and will recommend to others.
May 3, 2014
Rated

3.0

out of

5.0
 by
JohnnySavage
Constructive
The staff was very professional. Room 607 toilet needs service, it runs after flushing. The TV is crooked. The hotel should consider having a mini bar in the room as there is already a mini fridge . The IHG website might consider a more user friendly Map that describes the hotel property location in reference to landmarks. Etc
April 29, 2014
Rated

5.0

out of

5.0
 by
hero's
Hotel excellent to start visits in Paris with fabulous breakfast
The hotel was very good. only the shower was gliding down. The sleep facilities were excellent, no hard noices etc. walking distant to the Metro.
April 23, 2014
Rated

5.0

out of

5.0
 by
redcaad
Excellent Place to Stay in Paris
This is an excellent hotel to stay at when visiting Paris. The location is very convenient and close to the metro station and within walking distance to many restaurants and tourist attractions. The staff was extremely helpful in planning our day and made it easy to get around Paris. The room were very lovely, quiet and well kept.
April 22, 2014
Rated

5.0

out of

5.0
 by
ust58
Wonderful stay in Montmartre
We are very happy that we found the hotel HolidayInn in Montmartre, Paris. Friendly and helpful staff with good English skills, nice rooms, good breakfast. What else is there to want? We strongly recommend this hotel!
April 22, 2014
Rated

4.0

out of

5.0
 by
MarTinevb
Verry good hotel.
IT was for The second time that I was in the hotel. The Staff are very kindless and help you if they can. The breakfast is also good. It's very near by the Subway Place de clichy. You can also thake the bus nr. 80 behind the corner for the Eifeltower.
April 20, 2014
Rated

5.0

out of

5.0
 by
Mike7644
Great family break
Thank you for a great stay!! We are a family of 5 and friendly family tolerant hotels are hard to come by - this hotel was superb. We had a family suite consisting of 2 separate rooms with a common front door, the children stayed in one and my wife and I in the other. Rooms were spacious and comfortable also quiet for a relatively centrally situated hotel. We all slept extremely well, the free wifi with our deal was a real bonus. Breakfast was good and set us up nicely for the day. The highlight of our stay was the helpfulness, resourcefulness and knowledge of the staff. If it wasn't for the staff at the front desk, I am sure we would be lost - they were easily able to give us clear directions to local restaurants, leisure facilities and some most useful travel tips. The hotel is centrally situated for easy access to Paris attractions. local metros, restaurants are nearby with a local supermarket handy for daily top ups.
April 19, 2014
Rated

5.0

out of

5.0
 by
MattFromNL
Perfect stay
We had such a perfect stay in this hotel: amazing staff at front desk, very helpful, good breakfast and service. Rooms are in the average of Paris, lots of nice restaurants inthe area and 2 metro stations nearby, Place de Clichy is certainly the most practical.
April 16, 2014