Skip Navigation
English
|
|
|
|

Sign In

Book online or call: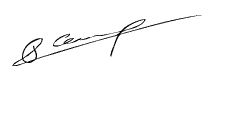 Insider Tips
LOCAL CULTURE
CABS
Taxis can be hard to find, especially at rush hour, at night, and on rainy days. Your best bet is to find a taxi rank marked with a blue sign, or to ask your hotel Doorman or the restaurant Maitre D' to call a taxi for you. A white light on a taxi's roof indicates the car is free. An orange light means the cab is busy. Most drivers will not take more than three people. Also, expect to pay an extra fee if someone sits in front, or if you place some heavy luggage in the trunk.
BEAUTIFULLY RENOVATED, HISTORIC TREASURE IN THE CENTRE OF PARIS
With floodlit views of the Opera House, this superbly renovated luxury hotel is at the heart of Parisian society. Opened in 1862, it defines historical grandeur, from Café de la Paix to La Verriere Restaurant, set in an 800 square metre winter garden. Elegantly appointed, the hotel's boutique-style suites overlook stunning landmarks. Located in the 9th arrondissement, close to the Louvre Museum, shopping, theatre and banking districts, this luxury Paris hotel is an icon in the City of Light.
HOTEL HIGHLIGHTS
Restaurant & Lounges

Both spectator and player, totally involved in the everyday life of Paris and the Parisians since 1862, the Café de la Paix is a place of legend, p...

Amenities & Services

The I-Spa by Algotherm is one of the rare beauty treatment centres in the heart of Paris, providing the benefits of thalassotherapy. Access to the ...

SPECIAL PACKAGES

There's always something special happening at an InterContinental hotel. Whether you are looking for a fun-filled getaway or a place to host your n...
Paris - Le Grand
2 Rue Scribe

Paris

,

75009

France

Front Desk

+33-1-40073232
Languages spoken by staff
Arabic, German, English, Spanish, French, Italian, Japanese, Dutch , Portuguese, Russian
Pet Policy
No pets allowed except guide dogs, for people with disabilities
CHECK-IN

2:00 PM

CHECK-OUT

12:00 PM

Late Check out Available

Evening Reception Desk Open
Accessibility
Service animals allowed
11 Room(s) with Accessibility Standards
Guest Reviews
Rated

4.0

out of

5

 by

104

reviewers.
Rated

5.0

out of

5.0
 by
Theo sst
comfortable bed
A pleasant experience, will come again. The staff were very helpful, and curtious
May 16, 2014
Rated

5.0

out of

5.0
 by
azmedi
Great location and great service
The location of this hotel is perfect for the tourist to explore Paris. The Metro and the Bus is on front of the hotel, nice bistros and restaurants are in the neighborhood. the rooms are clean and the staff friendly and helpful We stayed in a two bed room: the beds are really very small. As we are tall people we had to take care not to fall out of the bed when turning around at night.
May 14, 2014
Rated

4.0

out of

5.0
 by
Y in B
Excellent location and quiet but Wifi connection is bad
The location of the hotel is excelent: The hotel is located right in front of Grands Bouleevards Metro station (Exit #1); the Opere area is walking distance; there are many restaurants around the hotel. When you walk up North on the streets from the hotel, you will find small super markets and cafe. Since the french windows of the room have new double-glass, and the noise level is minimum although the room is facing the main street. The room was clean but rather small. The Wifi connection is very slow and did not work for 3G i-Pad.
May 12, 2014
Rated

4.0

out of

5.0
 by
HappilyStayed
Greatest location in Paris!
This is just perfect location in Paris. Just at a metro station, but also walking distance to many nice places, attractions and small streets to explore neighbourhoods. Hotel being renovated, it was nice and clean (even if we did not personally like so much the green color in the room) and farily good size for Parisian standards. Excellent bathroom. Good staff, nice stay!!
May 10, 2014
Rated

4.0

out of

5.0
 by
Pj65
A great central location
Centrally located with many bars and restaurants close by. The rooms are clean as is the whole hotel. Although it was very busy outside the rooms are quiet and make for a good nights sleep.
April 27, 2014
Rated

4.0

out of

5.0
 by
Anita & Dan
Great service
Nice beds, Clean room, good breakfast and great service
April 22, 2014
Rated

5.0

out of

5.0
 by
Rittin
Good location
I enjoyed my stay at this hotel as it is very well located. I just had to walk 21 minutes to Moulin Rouge to watch the show, and had good restaurants and cafes near next as well as a shop with a lot of goods with reasonable prices. I do recommend it.
April 15, 2014
Rated

4.0

out of

5.0
 by
FLPeg
Good location
We stayed with our two granddaughters in April 2014. It is very convenient location near the metro with lots of restaurants and shops right outside the doors. They do not have adjoining rooms but put us next to one another. Rooms clean but bit small, however we had nice size bathroom. Breakfast was good except avoid the scrambled eggs. We would stay here again. Staff friendly and spoke English. Wi-fi available in our room but weak signal. Did have a computer and printer in the bar area.
April 11, 2014
Rated

4.0

out of

5.0
 by
Perseus CEO
Bang for The Buck and Location *****
This location is perfect for jumping on the Paris Metro and is centrally located to all of the areas you want to see because they are a 10 to 15 min or less train ride from this hotel. It was a little noisy but that seemed to be the case with most hotels in urban areas in Europe.... I really enjoyed the stay in this hotel and it was not "Your Father's Holiday Inn". Has a real boutique look and feel to it and the staff was helpful. Check in did take a while because our arrival time was during peak checkin/checkout so they held our bags and we hit the city.
April 8, 2014
Rated

5.0

out of

5.0
 by
Ericp9
Good area
The hotel is in a good area for shopping, eating and getting around town easily. Wi-if wasn't so good, but customer service was excellent.
March 27, 2014
Rated

5.0

out of

5.0
 by
dansker
Very helpful staff
We were treated very well, with up-grade and snacks, but more important, with more than excellent service from the Front-desk , Charlotte was particularly helpful. Thank you for a nice stay.
March 23, 2014
Rated

4.0

out of

5.0
 by
Crazybiker
Usually good
Stay here every time I'm in Paris. The flexible room rate kiils me. It's always so expensive. Stayed on the 2nd floor. I've had better rooms here. Very noisy and didn't sleep well. Rooms on the front are much better. They've also stopped a free drink from Club Members. Why??
March 21, 2014
Rated

4.0

out of

5.0
 by
dna60105
GOOD!
It was stay of seven nights from February 26 to 5 in March. Although there was also puzzlement in the first Paris, it could sleep soundly and was very good in the hotel. The staff of the hotel was also kind and the final day arranged the taxi to the airport. Since location was good, it was easy to go to various places. A problem is that it was somewhat expensive. It was very good in this being a little more reasonable.
March 8, 2014
Rated

4.0

out of

5.0
 by
kb32
Nice hotel
Location is great 10 meters from metro ,area and street full of shops and cafés ,very helpful receiption staff , room size small but it's ok. Comfortable bed ,hi speed wifi
February 19, 2014
Rated

3.0

out of

5.0
 by
Dandandandan
Close to restaurant, shops, and Metro
Every morning, very early, big containers are dragged over the coblestone alley between the hotel and the adjacent building.
February 12, 2014
Rated

4.0

out of

5.0
 by
Hady
Small narrow beds
The beds were too narrow and the front construction make us unable to relax
January 18, 2014
Rated

4.0

out of

5.0
 by
Foxyref
Good location
Good value, excellent location friendly and very helpful staff, breakfast only average & only bottled beer.
January 14, 2014
Rated

1.0

out of

5.0
 by
Snowbleu
Our least memorable experience with IHG
We had informed the hotel that we were having our engagement party in Paris. Upon check-in, room 107 has mouldy and foul smell. Housekeeping sprayed the room and we tried to ventilate and endured for the nite. Things didnt improve after 2nd nite and we requested for room change. Hotel had assured that they wld arrange for a room change. We were told to lug our luggages to the lobby for storage, and they wld bring the luggages to the new room when ready. To our horror, when we return at 11pm, we were left with no room and luggages still at the lobby! We were very furious as our engagement photo shoot was the very next early morning. After some voice raising, hotel finally gave us a room on the 9th level. We had to lug our luggages up again and re-settle down again. I didnt get to sleep till 3am and the makeup and hair artiste was coming at 730am. Imagine my tired face the next morning for the photo shoot. It certainly was a letdown in service and trust during our 5N stay. Housekeeping was also a letdown. Toiletries and towel were not replenished and she even gave us a broken plastic cup for brushing of teeth. Have never encountered such a poor housekeeper.
January 2, 2014
Rated

4.0

out of

5.0
 by
Onni
Excellent transport connections, modern and practical accommodation
This is a good choice for anyone wanting a practical hub for a couple of days of touristic exploration in Paris. Metro just in front of the hotel, many restaurants, cafes, musee Grevin, theaters; hop on hop off bus passes by at walking distance, in some 15 minutes you walk to the department stores, opera... even the montmartre. Avenue Poissonniere used to be a rather unpleasant neighborhood but it has gone more up-market recently. We travelled with a 9-year old; the sofa bed accommodation and the welcome were very child friendly. I would choose this hotel again; very good value for money for Paris standards.
December 12, 2013
Rated

5.0

out of

5.0
 by
Franck888
very good experience in a very pleasant part of Paris
Room a bit small and absence of CNN but the overall experience here was very nice for these 2 days. Very friendly staff Franck
December 11, 2013
Rated

4.0

out of

5.0
 by
Raymondo10
Noisy
Sunday sleep ruined by noise of rubbish bins being moved out and back at night.
December 11, 2013
Rated

4.0

out of

5.0
 by
stephenb59
First trip to Paris
Checkin was quick and I was taken care of as a platinum member. Mohammed at checkin was very pleasant and extremely helpful. Not sure what the other rooms are like but my upgrade to an executive room was surprising. I recommend this hotel especially if they are able to bring their pricing down a bit. Lots of places close by to eat, there is a subway station near by as well but if coming from Gare du Nord better to take a taxi.
November 28, 2013
Rated

5.0

out of

5.0
 by
Nat1234
Very clean and modern hotel for visiting
This is the perfect hotel if you're looking for: a. cleanliness b. modern amenities c. good location (don't forget to go in the Passage Jouffroy to your left when getting out of the hotel :) ). The rooms are small, but you are in Paris so what do you expect? I much prefer a smaller but impeccable room than larger and undesirable "features". The cleanliness of the room is irreproachable, the shower/sink/toilet are super modern, and the overall decoration of the room is very tasteful. I was once used to 5+ star hotels such as Le Grand Hotel, Le Bristol, Le Meurice, which I cannot afford anymore, but I was very pleased to have chosen this particular hotel. I only have a few minor comments: 1. It would be nice to have iron+ironing board IN the room (but they bring it to you of course if you call reception). 2. There is also no room service for breakfast, which sadens me as I am a bfast in room fan but to be honest, with all the coffee shops around and the pastries of resto Le Valentin, in the Passage Jouffroy (les palmiers en particulier), it's not such a big deal. 3. Need bigger bottles of Evian in the room. They provide daily 2 small bottles in the mini bar, but considering a healthy adult is supposed to drink 3L/day, at least one big bottle of 1L would be better. Thank you !!
November 24, 2013
Rated

5.0

out of

5.0
 by
BMDTraveler
Excellent Location! Comfortable Rooms! Great Internet!
Location, Location, Location! The best...all the way around. 3rd stay at this hotel and will be my 4th, the next time in Paris. You can't beat the location. The modern rooms and bathrooms are clean and a decent size for Paris. It has the look and feel of a small boutique hotel. No complaints about anything. Check-in/check-out was a breeze. The metro is literally in the front door. And any restaurant you want is within a short walk. Lots of stores and boutiques. The Opera house is just down the street. If I just had to complain about anything...it would have to be the TV channel line-up. No CNN! Other than that...5 stars PLUS!
November 22, 2013
Rated

2.0

out of

5.0
 by
ziad
Need inmprovement
THE DUTY MANAGER NEED MORE EXPERIENCE TO HELP AND SUPPORT THE PLATINUM AND ELITE MEMBERS. YOU CANT FIND IT WHEN YOU WANT IT THEY NEED WORKSHOP IN HOW THEY PERFORM WITH CUSTOMERS THE STUFF DONT CARE WHEN THEY ASK FOR MANAGER OR DUTY MANAGER THE STUFF PERFORM LIKE ROBOT WITH CUSTOMERS
November 18, 2013
Rated

4.0

out of

5.0
 by
SAEMEX
EXCELLENT SERVICE AT FRONT DESK AND GREAT LOCATION
AFTER A 9 HOURS FLIGHT , NOTHING BETTER THAN A GREAT WELCOME AT FRONT DESK. QUICK AND FRIENDLY SERVICE . EXCELLENT LOCATION , METRO STATION NEXT TO HOTEL DOOR AND A SHORT WALK TO LOUVRE MUSEUM . JUST TWO SMALL ISSUES TO MAINTENANCE DEPT. SOME WATER FLOWS OUT OF THE SHOWER AND ONE MIRROR LIGHT WAS OFF
November 5, 2013
Rated

5.0

out of

5.0
 by
AppleDan
A very good hotel
Everything was very good. Just the breakfast is a little bit normal, but still the same as other hotels. One thing: I got ticket for boat tour. But the ticket already expired when I went there.
October 31, 2013
Rated

5.0

out of

5.0
 by
RGilg
Recommended
Spent three nights last week using Priority Club points. We were treated equally like we were paying for our stay, everyone truly polite and kind - really great staff in this hotel. Room a bit small but we found it good for two people - bathroom even comparably big and very nice and clean (for me that's almost more important than the room size itself). Location is spectacular, in excellent neighbourhood and close to everything (metro station right in front of the hotel entrance). Excellent choice for leisure travel!
October 29, 2013
Rated

5.0

out of

5.0
 by
Sarah1202
Perfect
The room was really nice and modern. The staff was very friendly. Good connection to the Metro. Very good breakfast.
October 24, 2013
Rated

5.0

out of

5.0
 by
MrsSJ
A real treat!
This was a delightful hotel! The rooms were decorated beautifully in a cosy, yet modern contemporary style. The staff were really helpful, and assisted with some practical issues I had quickly and efficiently. And the location was excellent, within walking distance of the stations, and also placed so that it was possible to walk to many places, and fully experience Paris. For those who need to get somewhere more quickly, there is a metro station right outside the hotel. Also, it is in the theatre district so lively at night, so one feels safe walking around late into the evening. Finally, the breakfasts are amazing! A really broad range of drinks and food, deliciously cooked, and kept us going for most of the day.
October 24, 2013