Skip Navigation
English
|
|
|
|

Sign In

Book online or call: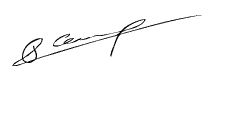 Insider Tips
LOCAL CULTURE
CABS
Taxis can be hard to find, especially at rush hour, at night, and on rainy days. Your best bet is to find a taxi rank marked with a blue sign, or to ask your hotel Doorman or the restaurant Maitre D' to call a taxi for you. A white light on a taxi's roof indicates the car is free. An orange light means the cab is busy. Most drivers will not take more than three people. Also, expect to pay an extra fee if someone sits in front, or if you place some heavy luggage in the trunk.
A BEAUTIFUL HISTORIC TREASURE IN THE CENTRE OF PARIS
With floodlit views of the Opera House, this superbly renovated luxury hotel is at the heart of Parisian society. Opened in 1862, it defines historical grandeur, from Café de la Paix to La Verriere Restaurant, set in an 800 square metre winter garden. Elegantly appointed, the hotel's boutique-style suites overlook stunning landmarks. Located in the 9th arrondissement, close to the Louvre Museum, shopping, theatre and banking districts, this luxury Paris hotel is an icon in the City of Light.
HOTEL HIGHLIGHTS
Restaurant & Lounges

Both spectator and player, totally involved in the everyday life of Paris and the Parisians since 1862, the Café de la Paix is a place of legend, p...

Amenities & Services

The I-Spa by Algotherm is one of the rare beauty treatment centres in the heart of Paris, providing the benefits of thalassotherapy. Access to the ...

SPECIAL PACKAGES

There's always something special happening at an InterContinental hotel. Whether you are looking for a fun-filled getaway or a place to host your n...
Paris - Le Grand
2 Rue Scribe

Paris

,

75009

France

Front Desk

+33-1-40073232
Languages spoken by staff
Arabic, German, English, Spanish, French, Italian, Japanese, Dutch , Portuguese, Russian
Pet Policy
No pets allowed except guide dogs, for people with disabilities
CHECK-IN

2:00 PM

CHECK-OUT

12:00 PM

Late Check out Available

Evening Reception Desk Open
Accessibility
Service animals allowed
11 Room(s) with Accessibility Standards
Guest Reviews
Rated

4.4

out of

5

 by

216

reviewers.
Rated

4.0

out of

5.0
 by
Mm29
Great location
Good placement in the city, but very small rooms. There was a lot of noise from the street and the other rooms.
October 15, 2013
Rated

5.0

out of

5.0
 by
Quiggs008
Central and close to it all
A wonderful hotel and an even better location. Centrally located about 300 yards from Notre Dame, a metro stop just below the front steps, multiple cafe's and take out places, as well as an Irish pub just a stones throw away, this will definately be our preferred hotel when in Paris. The normal rate is a bit high and not certain of the value compared to another Holiday Inn we almost chose for almost 1/3 less. We used points for our stay and were recognized and upgraded to a balcony room at check in. A very busy hotel that was secure and the rooftop view is awesome. There is service up top on the weekend it seems but not during the week. No problem though, the bar downstairs has no problem with you bringing drinks to the roof. Room was big by european standards. The balconies on the 6th floor may take some of the rooms footprint, but we weren't there all that much. It was perfect to relax after a long day walking around and hanging on the balcony. All in all a great stay and a wonderful staff.
October 13, 2013
Rated

5.0

out of

5.0
 by
Tomohiko
Thanks to the kindness of the staff
Book my mistake, I asked to change the room, and did a change of room the next day. In spite of the mistake here, thank you so much support.
October 13, 2013
Rated

4.0

out of

5.0
 by
Johnchr
Good Hotel!
The hotel couldn't be in a better location. The staff at the reception are amazing, very friendly and helpful. The bathroom of the hotels aren't the best, every time one showers the water fills the floor because they have a not very well made door. They need to give more towels.... Breakfast is good, but don't go close to 10:30 because the lady in the restaurant turns into a jerk and slams the door. Not everyplace is perfect, but this is a hotel i would definitely come back!
October 11, 2013
Rated

3.0

out of

5.0
 by
JZB1028
Tiny room
My wife and I stayed at the Holiday Inn in September 2013. The staff were great and the location is fantastic but the room was ridiculously small - even by Parisian standards ! The bed took up the whole room, there was nowhere to sit, nowhere to put luggage. The room was a King bed leisure room.
October 7, 2013
Rated

5.0

out of

5.0
 by
Isidoro
Everything was perfect
Location,confort and the staff was the best! We recomend this hotel!
October 7, 2013
Rated

4.0

out of

5.0
 by
FirstFranceTrip
Location, bed, roof & shower: all great
The room was a little tight but that's a minor complaint for a room in a major city. The location was ideal, very close to several metro stops, Notre Dame, loads of cafes, book stores, galleries, patisseries and everything else in the St. Germain area (which is, hands down, the best area to stay in when in Paris). The queen-size bed was extremely comfortable, on par with heavenly beds in the Westin and Hilton chains. The roof deck had an amazing view. Paris is flat in the central arrondissments, yet the angles make it hard to see the Eiffel Tower when on the Left Bank. But the roof deck took care of that. A wonderful feature, especially at night. And the shower was one of the most amazing showers I have seen, as you could set it so water would come from the front and the rain-shower top and the hand-held nozzle simultaneously (or any combination separately) if you wanted. We left our AAA card at home and had booked using an AAA discount. The fact that we did not have the card as proof of our membership appeared to be a problem at first, but the front desk manager allowed us to get the AAA rate as long as we emailed a pdf of our AAA card when we got home. We did so and got a nice note of thanks. Some small, unexpected charges wound up on our bill (Internet level that we did not use, some other charge we don't understand) but these were minor and not worth fighting over. We'd feel otherwise but for our overall high satisfaction with this hotel. A week earlier, on the front end of our France trip, we stayed at a different Left Bank hotel that we really liked. It was French owned and not part of a chain. We then stayed at a locally owned hotel in Provence that was good. So our standard was high. The somewhat cramped room at the Holiday Inn would normally have meant a less-than-ideal visit, making this much like a standard but good New York, cramped chain hotel. But the features I mentioned, including the very comfortable bed and the ideal location, more than made up for it. We did not dine in the hotel restaurant. Why go to Paris and eat at the Holiday Inn?Abundant cafes and fine restaurants are just up the street. (Not toward the river, though. Get your bearings and then skip those touristy places. The real Paris is right there, too. Grab a cafe sidewalk seat on St. German and enjoy.)
October 1, 2013
Rated

5.0

out of

5.0
 by
Angelsamongus
Great Experience
We stayed for 5 nights at this location. The staff is wonderful. Very accomodaing. We had a room on the 8th floor with a beautiful view of the E.T. The rooms are small but the roof top terrace an view make up for it. The Latin Quarter is filled with shopping, food, amazing restaurants and close to many attractions. We took the Metro and found it easy to manage. Highly recomend this hotel for a real experience in Paris!!
October 1, 2013
Rated

5.0

out of

5.0
 by
Hollymac
Great view, location, and comfortable
Stayed at this holiday inn 9/2013. The rooms are comfortable and bathrooms are nice. The bar on the roof is wonderful as are the views of Paris. You are in the middle of the Latin quarter of Paris close to many places. Would stay here again.
September 29, 2013
Rated

5.0

out of

5.0
 by
hpluche
Best Location Ever
Fanstastic location, very modern & clean, properly priced
September 24, 2013
Rated

5.0

out of

5.0
 by
David107
Super Left Bank location
There is virtually nowhere you cannot walk to and the retaurants on the west side of the Palais de Justice are just five minutes away in a square that is a hidden gem.
September 19, 2013
Rated

5.0

out of

5.0
 by
RP39
Centrally located, comfortable, clean and great service
This hotel was centrally located for either walking, metro or using the RER. Very close to all of the normal tourist sites with loads of restaurants nearby. The University of Paris is nearby so the crowds are a bit younger, but well behaved and courteous. The hotel was clean, comfortable and the staff were very helpful with information, directions, or making suggestions for dining, especially AnnaLisa. She was extremely helpful, friendly and always greeted everyone with a smile. If making a first-time visit to France or Europe, do not be disappointed in the hotel room size as all hotel rooms are much smaller than in the U.S., so it is normal. We took an executive room and it was still smaller than U.S. rooms, but was still comfortable. Besides, it really doesn't matter because you won't likely spend any time in the room anyway other than to sleep.
September 11, 2013
Rated

5.0

out of

5.0
 by
Lrr1935
awesome location/wonderful staff
Staff was welcoming and so very helpful! We loved the rooftop view...We did not eat breakfast, but did have drinks at the top...Rooms were small, but what does that matter in Paris????? They were cleaned every day and our room was ready when we arrived at nine in the morning.....I would not hesitate to recommend the Holiday Inn Notre Dame to anyone! Great staff, fantastic location! could not have been better!!!!
September 3, 2013
Rated

5.0

out of

5.0
 by
marald
nice location and comfortable hotel
A nice hotel in a great position. Very nice and romantic roof!
September 1, 2013
Rated

4.0

out of

5.0
 by
LiamDC
Great hotel in a great location
Hotel is 5 mins from the Norte dame, lots of great shops and restaurants on your doorstep, I had an executive room which was quite small but that's paris for you. The staff are polite and helpful and the rooftop cocktail bar was a great addition to the local amenities. Would recommend thoroughly.
August 27, 2013
Rated

3.0

out of

5.0
 by
Bruce74
Staff really needs working on
This property is in a GREAT location. However, while the rooms are decent enough, the front desk staff is disorganized and seems totally indifferent to guests. For this reason, we wouldn't stay there again. On several occasions, we asked questions about directions and other routine minor things and were given wrong answers. When we arrived at the property, we were a couple of hours early and they made us wait--basically napping on a sofa in the lobby. We only got the room when I complained. It had been ready while we suffered -- at least for a while. An exception to this is the young man who serves the continental breakfast in the bar area. He does a great job. Maybe it doesn't matter, but we usually get greet as Club members--we are Ambassador Plat. I asked about an upgrade and received what looked to me like a sneer.
August 26, 2013
Rated

4.0

out of

5.0
 by
Tomcon79
Great location
The Notre Dame hotel is located in the best possible part of Paris if you want to be able to move around by foot and or tube. The absolute best part of the hotel is the roof top bar during the summer. A great city view over the roof tops of Paris!
August 26, 2013
Rated

5.0

out of

5.0
 by
figment001
Another wonderful stay in Holiday Inn Notre Dame
I last stayed in this hotel in 2010 with my partner before my latest visit of August 2013 with my three children (ages 12-20). Once again, I knew exactly why I selected this hotel. It is in a great location and there are two nearby metro stations (St. Michele and Odeon), and a nearby RER too. We travelled by the RER from Marne la Vallee (Disneyland) after a 4 day stay there. This time I chose an 'Eiffel Tower view' room which was spectacular, yes, it is a way from the tower, but I knew that when I booked it, but you can still get a good view and it is still wonderful to see the lights of the tower and Paris city. This time I decided to include breakfast in our stay and there was definitely a lot of choice for the continental breakfast. You are also able to order and collect from the bar, or order room service if you would prefer to eat in your room rather than eat out in the city. The room had tea and coffee facilities, shelving in the bathroom (& amenities) and a wardrobe, dressing table and bedside table. The room was spotless when we arrived (as was the hotel), and it was maintained to this standard during our stay. The staff were very welcoming (also helped my son with his French), and very helpful with general questions we had. We were also able to leave our luggage in the hotel in a locked room as we checked out lunchtime (late check out was also helpful), but our train wasn't until late evening (This service is also available if you arrive before you can check in, allowing you to view the many wonderful sights of Paris). Make sure you visit the rooftop terrace too, this is a must! Would definitely recommend this hotel and will definitely be returning.
August 19, 2013
Rated

4.0

out of

5.0
 by
EduardoAguiar
Great location
Great location. Helpful and caring staff. Rooms are small, but really nice.
August 19, 2013
Rated

4.0

out of

5.0
 by
juliad46
LOCATION CANT BE BEATEN
We stayed there last saturday, it was just myself and 15 year old son. Nervously we got from Gard Du Nord (just one line the number 4, very very simple even to novice travellers like us). on exiting the metro station we walked forward and asked at the bureau de change who gave us accurate directions. Rooms were of an excellent size, scrupulously clean, loved the free available wifi as son could do his facebook, loved the bathroom with power shower, the tea and coffee making facilities and the mini bar with drinks comporable to everywhere else in price. The english sockets were a welcome suprise as well because we were expecting the continental ones. We found the location faultless, and easily found our way to the louvre, Notre Dam, and walked along the seinne in the sunshine to the eiffel tower. one street along we found the tourist bus which took us all round to view everything else with a commentary, and we had a river trip in walking distance too. The only drawback to the hotel is the slightly offhand nature of the staff. initially when i asked about walking directions i was told to cross the river. having exited the metro and walked foward we didnt see one to which a charming lady told me 'you need to open your eyes then'. Bravo to her for the sympathy and i can only hope when she travels she encounters similar helpfulness. Another member of staff i heard pass comment that my bags are shabby. i didnt bother to tell her that shabby bags are often nicely overlooked. A third was passing comment to her friend about my son. Beautiful hotel but the Staff have attitude problems. a group from the US were told by staff in my hearing when they asked where they could get US to UK adaptors to 'go away and stop bothering them'.
August 18, 2013
Rated

5.0

out of

5.0
 by
Inca
Fab hotel
Good location, stylish hotel, modern clean room, balcony, friendly staff. We only stayed one night, but are planning another trip to Paris and we will be booking this hotel again - excellent affordable luxury
August 16, 2013
Rated

5.0

out of

5.0
 by
edaw
Great stay
The location, the room, the friendly service from all staff, and the bonus view of the Eiffel Tower, were the main reasons for my wife and myself enjoying our visit to Paris. Most certainly would stay there again, and thoroughly recommend this hotel. I have no affinity with Holiday Inn, other than a satisfied customer.
August 16, 2013
Rated

5.0

out of

5.0
 by
Empee
Short Stay
The location is ideal for tourist attractions and is peaceful, the rooftop terrace is a bonus. Breakfast catered for all tastes and was excellent. The bedroom was well appointed and maintained but shortage of storage space was a minor problem. August 2013
August 16, 2013
Rated

5.0

out of

5.0
 by
Jem1
Great value location and hotel
This hotel is in a great location, close to restaurants, the metro, RER B line serving the airport. You always feel very central. One thing I would like to see is cappuccino included at breakfast. Have stayed twice and would return again. Make sure you go to the rooftop terrace to take in the view.
August 15, 2013
Rated

5.0

out of

5.0
 by
Ronnybabe
Location, Location
We stayed 8 nights at the Holiday Inn Notre Dame Paris at the beginning of August. Reception was clean and light and there were always enough friendly staff on hand to check in and help in any way. This Hotel scores very highly on location being a few steps from St Michaels Place, the River, Notre Dame, and the Palace of Luxemburg with its wonderful gardens. There is a metro station about 40 yards from the door and a RER stain about 100yards away. Pretty well everything is walk able for an averagely fit person, I am 70 and we only resorted to a Taxi once due to inclement weather. We had a room on the 7th floor that by Paris standards for any thing less than a deluxe grand was to be regarded as spacious as was the bathroom that had a large walk in shower. There were adequate toiletries that were replenished daily as was the tea and coffee on the hospitality tray. The Breakfast room offered a good selection of both hot and cold plates, cereals, fruits and yogurts. Staff kept the plates well stocked. There is a roof terrace with a bar and food seems to be available but we did not partake. There are hundreds of restaurants within a 500 yards radius to take lunch or diner.
August 14, 2013
Rated

5.0

out of

5.0
 by
McLs
Position
There is only one IHG Hotel in Paris which we rate higher - but we have to pay a lot more for it so, in many ways, this is our favourite. The position is excellent - at the centre of so much going on - the rooms are very comfortable - & we appreciate the pdj in the lounge (very rare to get this). Staff always very welcoming so, all in all, we think this is one of the best.
August 13, 2013
Rated

4.0

out of

5.0
 by
ChinaShrek11
Nice hotel in Paris
I just finished up a three night stay here with a friend. We booked a room with two beds. At check-in I asked about a room upgrade (since I am a Gold member) and the manager was happy to oblige. We received an executive room. This room was slightly larger than standard rooms and contained a mini-fridge, a sofa, a bathrobe, and slippers. The room was still small but I believe this is common in Paris. The beds were comfortable and the AC worked great! We did not hear any noise from outside the room and we were on the 5th floor. The bathroom was really tiny and just contained a shower stall, a sink, and a toilet with hardly any space to put toiletries or other personal items. My room rate included breakfast. Breakfast was fine. I would have liked more choices or variety each morning. For example, they had two juices: orange and apple. For pastries, they had only chocolate and fresh croissants. However, it was convenient to have breakfast each morning and then go out sightseeing. I strongly recommend visiting the roof top bar while you are staying at the hotel. The view of Paris at sunset was quite nice. The location of the hotel is excellent. It is located in the heart of St. Germain where you will find tons of cafes. The hotel is around the corner from the RER B line, which you can take directly to or from the Charles de Gaulle airport. It was a 15 minute walk to the Louvre and to the Musee d'orsay. Notre Dame Cathedral was less than 5 minutes away.
August 13, 2013
Rated

5.0

out of

5.0
 by
Terri22
Lovely respite in Paris one night stay
Lovely Executive Room full of amenities and large comfortable King bed. So comfortable we overslept! Held bag for us as we walked the Rive Gauche and saw the sites of Paris. Wonderful staff. Celine and Priscilla were very attentive. We will return when we have more time. Just a taste of Paris is not enough. Merci! Au Revoir.
August 7, 2013
Rated

5.0

out of

5.0
 by
Celyn
Fabulous rooms
We stayed in two rooms on the fifth floor. Both had balconies and were much more luxurious than expected. There was an excellent shower in the Queen, a comfortable bed, very good quiet air conditioning which was needed as this was a period of extremely hot weather and a view of the Eiffel Tower. The room was also very quiet - no street noise and none from the adjoining rooms / corridor. The King Executive was similar but had more facilities (towelling gowns , ipod dock etc) which were not essential but the room was large and very comfortable. The roof-top bar is a great place in the evenings and means a balcony / Eiffel Tower view are not necessary. Location is excellent - walking distance of the RER and Metro and possible to walk to Les Invalides, Eiffel Tower, Notre Dame, Louvre etc from the hotel. Lots of cafes in tthe area. Our only concern was that, as a family of three, we wanted three separate beds across the two rooms but only had two . It proved difficult to make this request when booking and although it was confirmed by the Holiday Inn booking advisor that there was a sofa bed in one room , there wasn't on arrival. The hotel staff were helpful in dealing with our concern.
August 5, 2013
Rated

5.0

out of

5.0
 by
Philemon
Excellent services, facilities and location
Available by RER B or different subways, through Odeon or Saint-Michel stations, this hotel is my favorite in Paris. It's manager, miss Chevalier, does a great job in delivering both great services and excellent facilities. This is a place you feel at home and want to come back too... And plenty of good restaurants around!
August 4, 2013