Skip Navigation
English
|
|
|
|

Sign In

Book online or call: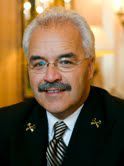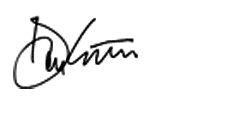 Insider Tips
LOCAL CULTURE
Don't call it Frisco!
San Francisco is a great diverse city, with its people from all parts of the world. We're friendly and enjoy showing off our city, don't hesitate to ask anyone for directions!
HISTORIC SAN FRANCISCO LUXURY HOTEL ON THE CREST OF NOB HILL
As splendid as when it opened in 1926, Mark Hopkins is one of the city's finest historic San Francisco luxury hotels. It's ideally located at the crossing of three cable car lines, just minutes from Union Square. Each suite is furnished in a unique, stately style. Breathtaking views of San Francisco combine with fine dining and a signature 100 Martini menu at Top of the Mark restaurant. Described when it opened as 'architecturally perfect', this San Francisco luxury hotel remains so today.
HOTEL HIGHLIGHTS
Restaurant & Lounges

The legendary Top of the Mark lays the city at your feet with near 360 degree vistas showcasing the beautiful and scenic skyline of San Francisco. ...

Amenities & Services

Our 24-hour fitness centre is equipped with Precor ellipticals, stationary bikes, treadmills and Paramount weight machines, many with flat-screen T...

SPECIAL PACKAGES

There's always something special happening at an InterContinental hotel. Whether you are looking for a fun-filled getaway or a place to host your n...
InterContinental Mark Hopkins San Francisco
999 California Street

San Francisco

,

CA

,

94108

United States

Front Desk

+1-415-3923434
Languages spoken by staff
German, English, Spanish, French, Hindi, Croatian, Hungarian, Indonesian, Italian, Japanese, Dutch , Punjabi, Portuguese, Romanian, Russian, Tagalog, Chinese
Pet Policy
Pets allowed, up to 25lbs, with a non refundable USD50 fee per night. Specific rooms or floor only. Pet cannot be left unattended in guest room.
Pet Fee $50.00 per night
CHECK-IN

3:00 PM

CHECK-OUT

12:00 PM

Late Check out Available
Accessibility
Service animals allowed
14 Room(s) with Accessibility Standards
Parking
Guest Reviews
Rated

4.3

out of

5

 by

481

reviewers.
Rated

5.0

out of

5.0
 by
Victoria79
Great place to stay
Would return! Very clean, recently renovated, convenient location. We didn't have food or beverage at the hotel, but only because we didn't have time.
July 26, 2013
Rated

4.0

out of

5.0
 by
Russell2
Great View
We were lucky, and got a corner room on the 25th floor. Two walls were of glass. Unfortunately it was another foggy day in San Francisco. Very central location for touring San Francisco. Close to Hayes Valley, Haight-Ashbury, the Castro,... Friendly staff
July 23, 2013
Rated

5.0

out of

5.0
Great service (Anthony Reception), well ubicated, nice concierge (Aida)
I'll hardly recommend this hotel. I Liverpool so much
July 22, 2013
Rated

5.0

out of

5.0
 by
Chesterbutton
Wonderful view
When we got there at 2 PM, we got a key immediately so we could get the full time use of our room and didn't have to check out until 12 the next day. I did laps up and down the hall to get in my usual 1.2 mile exercise walk. I just wish that we could get IHG points faster so we could return sooner to enjoy the whole Holiday Inn experience.While we slowly get the needed points I often think about getting to Golden Gateway Inn.
July 20, 2013
Rated

2.0

out of

5.0
 by
rollmax
Could be better
I don't like the idea where you cannot get a drink at lunchtime The restaurant/bar does not open until 4.30 as you know. so I have to take my business somewhere else. I am not an alcoholic....I just like a drink sometimes when it suits me and an hotel usually provides that service. The registration area looks a little "bland'....a bare wall behind the counter makes a poor impression of the hotel. I can understand this decor on the HWY. travel hotels., but an hotel in a high area San Francisco should be better.
July 19, 2013
Rated

5.0

out of

5.0
 by
KF63
Great location and service
We were very pleased overall with this hotel. The location is great with easy access to the cablecar right outside the hotel and easy access to the bus stops. Very easy to get to all of the sites and major places we wanted to go. Very friendly staff. Overall, a great experience. We will certainly make reservations to stay at the hotel again when we are in San Francisco. We didn't have a chance to eat at the hotel, but access to good places to eat was also a plus.
July 18, 2013
Rated

5.0

out of

5.0
 by
mike2323
Nice hotel
Hotel was nice, room was clean, and no unpleasant suprises. Very professionally run. Location was decent, right at the end of the cable car line, so easy access to china town and fisherman's wharf. I recommend buying a transportation pass. S.F. is expensive, but this Holiday Inn was quite a bit cheaper than staying at a hotel by the wharf, and probably nicer. We chose this hotel based on the comparatively better reviews over other similarly priced hotels. Pretty sure we made the right decision. Only disappointment is that they charge for wi-fi. Also wish there was an indoor pool. Too cold to swim outside, even in July.
July 16, 2013
Rated

3.0

out of

5.0
 by
MeAndTheMrs
FIY: They've Invented Computers!
Very nice, friendly, and helpful staff. The bizarre thing about this hotel, however, is the reservation and accounting system. We stayed in 1 room for 6 nights with 3 different room rates: conference rate, weeknight rate, and weekend rate. Their computer, so they claim, must make this 3 separate reservations. Each time one reservation would end, we'd be locked out of our room. With 2 keys, we had to get rekeyed 11 times because of this, and because of hardware problems with the locks. Real amateur hour. I've stayed in many hotels, including ones in developing countries, and have never encountered a hotel that couldn't handle differing room rates!
July 16, 2013
Rated

4.0

out of

5.0
 by
mayurm
Had a pleasant stay except one issue.
I am used to sleeping with the fan on even in cold weather for the sound, so I would usually leave the AC fan on whole night, but it seems that the room had a motion sensor which would switch off the fan after a certain time. There should be some kind of override for that.
July 15, 2013
Rated

4.0

out of

5.0
 by
SJGfan
Great mattresses, clean room, great view! but pricey
We are two adults and a teen who stayed here for 4 nights on a family vacation. Took advice from other reviews I'd read to ask for a high floor in the renovated section; this afforded a wonderful view and the best mattresses we encountered on our trip. We aren't used to vacationing in cities, so perhaps that's why the price gave us sticker shock; plus having to pay for parking. But the hotel is a quarter block from the cable car stop, and an easy drive to Golden Gate Park and the Presidio. The hotel restaurant (Interlude Cafe) has good food, and a very attentive wait staff, but is also very expensive! Having a washer and dryer on the 6th floor was a help, and even though the dryer wasn't working very well, we were able to wash clothes mid-trip. Because of the comfort and location, I would recommend this hotel.
July 13, 2013
Rated

3.0

out of

5.0
 by
Sadgirl
Disappointed in how different my stay was from last year!
Last year I stayed in your hotel and it was wonderful - fabulous front desk service, big comfortable room, great cleaning of the room, ample towels and cups and glasses. This time: No one to help with luggage (we arrived at 8:45 PM). Tiny bathroom without exhaust fan - water dripped off the pictures after even a quick a shower Front desk clerk - I specifically asked for a quiet room, letting her know very quietly that my husband had passed away suddenly last year and that I was visiting my daughter who just finished her degree who was having a hard time with his passing - she gave us a room near the elevator - the yelling woke us up every day around 1:00 AM and early in the morning as well. Also - I called to ask if there was a place in the hotel where we might watch the fireworks - front desk clerk rudely responded that she had no other room to give me that would provide that view - I never asked for a room change! I was thinking the pool or some other area maybe. Housekeeping: the rug was not vacuumed most days, dirty glasses were left and not replaced. (one was chipped) When I called, they came right away to replace glasses and give towels but the room was not well cleaned most days. Full length mirror was never cleaned Bell hop did get me a nice taxi for my return to the airport My husband always took care of the travel arrangements - he would have asked for a room change but I didn't want to make a fuss. I should have because the service never improved. We have been club members for at least 20 years. Very disappointed.
July 13, 2013
Rated

3.0

out of

5.0
 by
vacay2013
Up and down service
We had really great service the first day. However, the room service staff was very rude and the wait for service is at least 30 minutes to an hour.
July 11, 2013
Rated

4.0

out of

5.0
 by
ollie2752
Anthony and restaurant
Anthony works at thefront desk and he was extremely helpful on mutiple occasions as far as quesions and correcting my room. The staff on the whole was always helpful with good ideas. The negative was that your main restaurant was closed on Saturday night for some reason so we had to eat at the bar. Food there was OK but the service was slow. Other tables near us complained about this more than I did.
June 28, 2013
Rated

5.0

out of

5.0
 by
Hoffmann
Great Room!
We had a corner room on one of the upper floors and the view was nothing less than spectacular. The front desk reception person was a good salesman for the upgrades to the hotel. The room was all new and spiffy. The housekeeping was so helpful and accommodating in taking care of our room early in the day because of our schedule. The breakfast buffet was great and Rose, our waitress, is the best! On the minus side, the corner rooms all have adjoining rooms which always leads to noisy neighbors and particularly this one. You could even see the light under the door from the next room and hear almost everything in there. I think that since the carpet was replaced by tile, there is more space under the door. I will ask for a room with no adjoining rooms. Also, there is very little closet space (could be just the corner rooms) and also very little room to put your things. Overall it is a great place to stay!!
June 27, 2013
Rated

5.0

out of

5.0
 by
DispleasedPlatinum
Excellent Choice - A bit farther out but easy access to everything
We stayed at this location for two nights while traveling to San Francisco to run the full and half marathon. We arrived from SFO and transferred to the hotel via town car. When we arrived we were greeted by the bellman and asked if we needed any assistance, which we politely declined. Our rooms were ready when we checked in just before 4:30 pm, and as requested on my Priority Club profile they had both of our rooms on a high floor away from the elevator. The hotel is located a half a block from streetcar which would be convenient, but we found for four travelers, taxi's were faster and more convenient. The front desk staff acknowledged my Priority Club Platinum status and offered each of us a welcome drink in the bar as well as delivered an airline sized liquor to each of our rooms on the first evening. When we requested a late check out so that we did not need to rush out after the marathon, they promptly asked "What time" and I asked for 2pm, trying to stick to the Priority Club offering. They promptly said "You're a Platinum.....you can have later if you want! We asked for 3pm and were cheerfully granted that. Much nicer than many hotels that try to pull the "check the morning of departure!" Thanks Holiday Inn Golden Gateway. The location is about 1.5 miles from the center of Union Square. The two prior years we stayed at hotels a bit closer, but this year we took the chance given the rate at this hotel was much better. We are very glad we made the decision. We felt safe walking in the area, which did not seem to have near as many homeless people as the hotels right around Union Square. Our 5am walk to the Start Line at Embarcadero felt safe though we watched ourselves just to be safe. Of course keep your eyes open and be aware of your surroundings. Union Square was a nice 25 minute walk or $8 + tip taxi ride. Fisherman's Wharf area is about the same by taxi. The cable car to these locations is $6 per person, but takes about an hour + the time for the line. If you have never ridden the cable car….of by all means, take the time to ride it! If the cable car is a "been there done that" for you, (like it was for us) than I would say save your money, take a taxi, and get there quicker! There were either 2 or 4 of us depending on the trip, so it was always less expensive to take a cab. Hailing a cab down on Fisherman's Wharf can be challenging, but with a bit of patience always works out. The hotel has a gym, but given we were in town for a long run, did not even check out the gym. The hotel has an nice (and warm) outdoor pool on one of the lower level rooftops. The lobby is welcoming and quiet. There is a gift shop on premises if you want something quick. The hotel has internet access for free and the speed seemed acceptable. We were on corporate rate, but still received a very nice room one floor from the top. The view very nice, with further parts of the city to the left and the bay to the far right. The room was quiet and we did not experience any excessive city noises (beyond normal city noises). About all we ever heard was the occasional emergency vehicle. The rooms were nicely decorated, and very recently remodeled. There are full width windows and comfortable updated furnishings. The desk looks out over the windows. The king sized bed was nice and the choice of soft and firm pillows as with all Holiday Inn's is nice. The curtains did an excellent job of blocking out the light. They use a "channeled" manual roll down shade that does a phenomenal job blocking out light, probably the best of any hotel I have stayed in. They have nice flat screen TV with sufficient channels, and the room included a work desk, plenty of plugs, a dresser, closet, and comfy chair / ottoman. The toillet, sink, shower/bath tub were in the bathroom. The bathrooms were well stocked with Bath and Body Works toiletries and were replenished daily. There were Kerug type coffee maker, ice bucket, and mini fridge. Everything was very clean. The climate control works fairly well but unfortunately you can not leave the blower motor on for white noise, on a tablet covers that! Towels and sheets were comfortable. Across the board, the staff at this hotel was excellent. Housekeeping did an acceptable job but did not seem to read out note asking for extra towels even though we tipped them, but wrote a note thanking us for the tips. Front desk staff across the board was friendly. The staff in the bar / restaurant was friendly when we stopped in for our welcome drink. Also, the bell staff was generally willing to provide ideas for nearby food. The only time staff was a bit abrupt was one of the bellman when we asked for help getting a taxi, he was too busy to help because a tour bus was coming in. (Lots of tour busses at this hotel it seems) There is a full restaurant in the hotel, but we usually try to eat away from the hotel. There is also a Starbucks at the end of the building. There are tons of dining options near hotel. On our first night we opted to hop down to Fisherman's w Wharf, but all the other meals were nearby and tasty. Though it can be nice to stay in the Union Square or Fisherman's Wharf area, all four members of our group agreed, this hotel out performed the other hotels. We would not hesitate to choose this hotel for a more reasonable price and the superior staff. We would absolutely recommend this hotel. We are very happy having stayed here. Convenient to enough to all the tourist attractions as well as our race expo and start.
June 27, 2013
Rated

4.0

out of

5.0
 by
margb
I'd stay here again
We stayed three nights in this Holiday Inn, in a recently-redecorated room. The bed was comfortable, there were additional electrical outlets, the shower was good with a low tub for easy entry and exit. The front desk staff were the most friendly and helpful I've ever seen (with the exception of the man who made checking out with a prepaid bill and no extra charges a frustrating affair). The sink was large enough to wash undies in (the "guest laundry" in a large 20-story hotel consisting of one washer and one dryer). The desk arrangement was very good. Negatives were the upholstered chair with arms as high as the back and very uncomfortable to sit in, and the location of the toilet paper - awkward. The breakfasts in the restaurant were good, and service was fast and friendly. The toast was excellent, and so was the coffee. Parking was quite good - there were several floors of secure parking between the ground floor and the rooms floors. The exit onto Van Ness sounded a horn to alert pedestrians, which was a nice safety feature.
June 26, 2013
Rated

5.0

out of

5.0
 by
Nettap
Beautiful room
I had some miscommunication upon checking in; I had reservations with a parking package. Hotel staff said they had no such thing & didn't know what I was talking about. online said there weren't any rooms with a view & king bed for the price I wanted but upon check in, that's exactly what I got. So while I was very happy about the room; which was beautiful & had an outstanding view of the city, it annoyed me that the staff was not familiar with what was online. In the end I didn't get the one day free parking; nor would it allow me to use my AAA discount. Its about 2 miles from the wharf. & there is a HI right by the wharf with the price I was charged. I would have stayed at that one & given up the view. Area is ok & on the backside there are a couple of restaurants; Victors Italian has great food.
June 26, 2013
Rated

4.0

out of

5.0
 by
RPMDFW
Great Experience, Great Location
My wife and I stayed here on a 5 day vacation and were very pleased. The location of the hotel is great for bus access, cable car access and overall being a good center point in the city. The room was very clean each day and had a great view. It was evident that they had been recently updated. It was simple and exactly what we needed. Despite being in a busy location, and typically a busy lobby, the hotel room was very quiet and we felt very safe. The front desk was very accommodating and gave us a room on the top floor (26) with a view of the golden gate upon request. It was a little bit pricey, but compared well to similar chain hotels in the area. After all, it was California in the summer. The only minor complaints we had were limited ice machines and the elevators were a little smelly and dated. Another perk was if you rented a car from certain local companies, you had the ability to return it to the hotel's parking garage after hours if needed. We used City-Rent-A-Car two blocks away and this was very convenient. Overall, we had a great experience and would gladly recommend this hotel.
June 25, 2013
Rated

4.0

out of

5.0
 by
SusanJ66
Wonderful, helpful staff
Great room,etc. but on the 20th floor there were no thick curtains to block the sun...room was uncomfortable when the sun rose.
June 25, 2013
Rated

3.0

out of

5.0
 by
T808
My Stay
Each time I stay at the Holiday Inn, I get a different experience. I had a nice room with a great view, but unfortunately noisy neighbors. My outlets stopped working at some point. I come to this hotel for business, but you have to pay for the business center use (which is unfortunate when your outlets stop working).
June 25, 2013
Rated

5.0

out of

5.0
 by
PEITech
Remodeled rooms
I was put up in this Holiday inn location because the fisherman's wharf location was not available. Upon arrival I spoke with Jimmy who was professional, well spoken, and polite. He had informed me that the room had been remodeled and it did show. The view was good and would have been spectacular if the windows had been clean which is my only gripe about the room. The only other grip I have in not Holiday Inn's fault. The door going from the garage to the elevators is a cramped stairwell consisting of about four or five steps. Any traveler with a fair amount of baggage (we all have that) would be pressed to traverse this space with ease. Other than that, another fantastic stay.
June 24, 2013
Rated

5.0

out of

5.0
 by
eyedocbailey
Stay at the Gateway Holiday Inn
The only problem I had was trying to get into the parking garage. My ticket didn't work. The front desk tried it and said it was fine, however, it didn't work a second or third time. They finally reissued me a completely new pass and it worked. It just took more than 1/2 hour to get it fixed. On a better note, the room was wonderful and I really liked the new art work. It looks like they had completely remodeled the room.
June 14, 2013
Rated

5.0

out of

5.0
 by
bear907
we had great service
we would recomond this hotel to our faimly and friends. The staff was great and helpful and made are stay easy.
June 10, 2013
Rated

5.0

out of

5.0
 by
Mabm
maria Morais
We had a comfortable stay, Conciege was so helpful and guided us very well...must say (sorry cannot recollect her name) helped beyond their duties... Would definitely recommend this property
June 10, 2013
Rated

5.0

out of

5.0
 by
Anniegirl
Beautiful Room, Excellent Staff
We had a wonderful Experience at the Golden Gateway Holiday Inn, it was conveniently located, resturants in walking distance. The Rooms were clean and had beautiful views, of the city. The Staff was friendly and welcoming, what a pleasure to stay here, we wish we could have stayed longer, in town for a graduation.
June 7, 2013
Rated

5.0

out of

5.0
 by
cebebe
I want to keep the mattress!
Perfectly loccated hotel with highly competent, dedicated an friendly staff. The room was clean and had a beautiful view...I came close to just staying in than great bed and watching San Fransico through the window...the mattresses are amazing and my back was without pain for the first time in 2 weeks! Browsing through the recomended places for food brought up some jems, too. A perfect end to a perfect holiday...thank you!
June 7, 2013
Rated

5.0

out of

5.0
 by
emlm
Good location
This was a good location...easy access to buses and trolley. It was one street over from Polk St. which has a lot of restaurants, bars and stores. 'Will stay here again.
May 25, 2013
Rated

5.0

out of

5.0
 by
AZ1043
Awesome Location & Hotel
The hotel and its staff were great. It is a fabulous location - right at the end of the California cable car line. Perfect for getting around the city, and switching lines to the Powell and down to the waterfront. Very comfortable - wish I had more time to enjoy the beautiful pool on the sixth floor (outside). I would stay here again when visiting San Francisco. The bed was very comfortable, the robes in the room a nice touch. Arlene Z Boston
May 24, 2013
Rated

4.0

out of

5.0
 by
Garymad
$1,000,000 views!!!
A great central location, and if you can get onto floors 21-26 and a corner room, do it! The view to the bays and bridges can't be beat!
May 21, 2013
Rated

5.0

out of

5.0
 by
Veee
Great Stay
I slept like a baby. Convenient parking. The concierge was very knowledgeable. The staff was kind and welcoming. The view from my room was amazing. I loved my stay.
May 21, 2013