Skip Navigation
English
|
|
|
|

Sign In

Book online or call: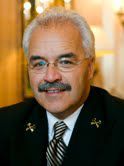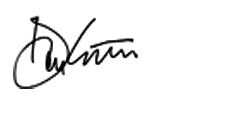 Insider Tips
LOCAL CULTURE
Don't call it Frisco!
San Francisco is a great diverse city, with its people from all parts of the world. We're friendly and enjoy showing off our city, don't hesitate to ask anyone for directions!
HISTORIC SAN FRANCISCO LUXURY HOTEL ON THE CREST OF NOB HILL
As splendid as when it opened in 1926, Mark Hopkins is one of the city's finest historic San Francisco luxury hotels. It's ideally located at the crossing of three cable car lines, just minutes from Union Square. Each suite is furnished in a unique, stately style. Breathtaking views of San Francisco combine with fine dining and a signature 100 Martini menu at Top of the Mark restaurant. Described when it opened as 'architecturally perfect', this San Francisco luxury hotel remains so today.
HOTEL HIGHLIGHTS
Restaurant & Lounges

The legendary Top of the Mark lays the city at your feet with near 360 degree vistas showcasing the beautiful and scenic skyline of San Francisco. ...

Amenities & Services

Our 24-hour fitness centre is equipped with Precor ellipticals, stationary bikes, treadmills and Paramount weight machines, many with flat-screen T...

SPECIAL PACKAGES

There's always something special happening at an InterContinental hotel. Whether you are looking for a fun-filled getaway or a place to host your n...
Mark Hopkins San Francisco
999 California Street

San Francisco

,

CA

,

94108

United States

Front Desk

+1-415-3923434
Languages spoken by staff
German, English, Spanish, French, Hindi, Croatian, Hungarian, Indonesian, Italian, Japanese, Dutch , Punjabi, Portuguese, Romanian, Russian, Tagalog, Chinese
Pet Policy
Pets allowed, up to 25lbs, with a non refundable USD50 fee per night. Specific rooms or floor only. Pet cannot be left unattended in guest room.
Pet Fee $50.00 per night
CHECK-IN

3:00 PM

CHECK-OUT

12:00 PM

Late Check out Available
Accessibility
Service animals allowed
14 Room(s) with Accessibility Standards
Parking
Guest Reviews
Rated

4.0

out of

5

 by

785

reviewers.
Rated

2.0

out of

5.0
 by
BrenTi
Way too expensive for a cracker box room but I guess that's San Fran!
I would stay outside of the city next time and drive in to tour. the room was super tiny! I thought they had continental breakfast too as all HI's do. Very disappointed in this!
August 4, 2013
Rated

3.0

out of

5.0
 by
Antsam
It was ok compared to other Holiday Inn
This Holiday Inn was ok to stay in. Other Holiday Inns was much better to stay at during our week vacation to Oregon. We stopped here on our way to Visit Oregon for 2 nights. The only issue really we had was the service at the bar lounge area. There was only 1 bartender and no waitress. (which is fine) As we sat down at the table she did not greet us or ask what we would like. She was flirting with the gentleman that was at the bar eating dinner. My husband finally went up to the bar to get a drink to bring back to our table. The Bartender continued to talk and eat as well, with the gentleman at the bar. She never once came to out of the bar to greet any other guests and did not come to our table to ask if we wanted another drink. As we left the lounge she was still flirting with the man. I have no problem with bartenders talking with guests however she completely ignored everyone else, at least thats how we felt.
August 4, 2013
Rated

2.0

out of

5.0
 by
KH34
Hit and miss
Polite services staff, except the dining area. Easy check in, nice location, wifi signal was very bad, cell coverage good, 1 bed comfy - 1 bed a back breaker, furniture missing handles, no local coverage for S.F. Giants games....big minus, room had items left on the floor from the previous guest....a big phone charger, however the cleaning staff were very polite and quick to take care of requests while passing them in the hallway. Hotel breakfast, over priced, neglectful service staff, bad food, only ate there once...never again. Wifi, guest code didn't work, 1-800# support couldn't help, the front desk gave us a 2nd code and that worked. The signal, on 3 different systems failed to stay connected, intermittent signal and packet loss...time to upgrade your wifi to a Miraki system. Parking set up was decent, big bonus for being under ground. For the location it's great, the pricing is all based on that...the room is outdated and in need of repair.
August 4, 2013
Rated

3.0

out of

5.0
 by
Rbon
xxxxxx
the room has non stop cracking noise coming from the walls room 1526 on beach st. you can hear people talking from outside even though we were on 5th floor.The lobby entrance on beach st.is not secured, homeless and pan handlers sleeping on the entrance scaring the guests. Too noisy especially at night.
August 4, 2013
Rated

5.0

out of

5.0
 by
Kimc67
Awesome!
We stayed in the wharf building for 2 nights. It was very nice and quiet. Great location by the wharf. Lots to do all in walking distance. Would definitely stay here again! Great vacation .
August 3, 2013
Rated

5.0

out of

5.0
 by
MarieV
Great place to stay
Stayed at this Holiday Inn in July 2013. It is a well run hotel in a great location - two minute walk to Fisherman's Wharf, tours, cable cars, etc. Really nice ambiance. Hallways are wide and well lit. Room spacious with very comfortable beds. Superb concierge staff - knowledgeable and helpful. Lastly, it is the ultimate in cleanliness - - kudos to housekeeping staff!
August 3, 2013
Rated

5.0

out of

5.0
 by
tortuga
Our Stay was better than the reviews
Any staff member that we had contact with was upbeat and pleasant. Our room was more than large enough for our needs (we had a single with a king size bed) also a sitting area and desk and large bathroom. and the bed was most comfortable. We only ate breakfast meals their and we had the same excellent server each time. She was a bright light in a chaotic and busy dining area. She handled everyone around us with style and grace and in our few conversations she has us laughing with her humor and insights. Holiday Inn is fortunate to have her and my only regret is we don't know her name so we can give her a special shout out she so richly deserves. The night concierge helped us get reservations at the Cliff House and also recommended a great Mexican restaurant on Mission St. The hotel is close to everything on that side of the city. Its right on Fisherman's Wharf. You can walk many places or a cab to anywhere. We highly recommend this hotel, would stay there in a heart beat and give 5 deserved stars.
August 3, 2013
Rated

4.0

out of

5.0
 by
SeentheWorld
Good experience
We totally enjoyed our stay and would defnitely use this hotel again at this location - clean, comfortable beds, very accessible, walkable to areas of interest. Staff were super friendly, from front desk to housekeeping (but not overbearing, they knew how to respect privacy). Our cleaning person even left a nice thank-you note for the small tip that we left on the first morning, that's a first time for me to ever get a written thank you on housekeeping tips. My only complaint is the coffeemaker in the room, it was pretty useless, the outdated single-cup system was not capable of making good coffee. Breakfast buffet was expensive (even considering that this is San Francisco). If this hotel offered complimentary breakfast as some 3-diamond hotels do, that would make it a perfect hotel for our family and I would have scored it a 5.
August 2, 2013
Rated

5.0

out of

5.0
 by
Christine1970
I loved this place
We found this hotel through Hotwire. We wanted to be at a good hotel (nothing fancy) in the Fisherman's Wharf area. We were very lucky to find this place. The location was great, the staff was more than helpful and I absolutely loved that they had free Wi-Fi! It was clean and comfortable and was the perfect place to stay my first time in San Francisco. I would definitely recommend this hotel to anyone who wants to experience San Francisco and stay in the Fisherman's Wharf area.
July 30, 2013
Rated

5.0

out of

5.0
 by
SMDM330
Stayed July 2013
The hotels at Fisherman's Wharf are extremely expensive and over priced. I booked the Holiday Inn at a lower rate, but still high. The room was comfortable. I called for extra towels and they were brought to my room within minutes. Parking here is $40 but on the day of check out, you can leave your car there till 6pm which is a huge savings and you don't have to worry about parking. The walked every where. The hotel location is very convenient to everything.
July 30, 2013
Rated

5.0

out of

5.0
 by
SunilT
Perfect location and awesome service
We had an awesome stay and were very pleased with the entire staff. We arrived late at night and had requested to have the AC turned on in our room and it felt wonderful after entering our room we entered a nice cold room. Check in was wonderful and fast. The next morning we went for breakfast and was it was awesome. our server Ms Usha took care of the smallest details during our breakfast. We have a baby with food allergies and she made sure that the food bought on the table was prepared appropriately. The location is perfect and very accessible to all the things and the pier. Had a lot of fun at the place and the beds and room were very comfy. We will be returning soon at the property and would totally recommend it.
July 29, 2013
Rated

5.0

out of

5.0
 by
chefmom
Great location, pleasant property
We very much enjoyed our stay at this hotel. The location was great, the desk and housekeeping staff were top notch. I would stay here again without any hesitation.
July 28, 2013
Rated

5.0

out of

5.0
 by
Kellyh12
Family of four
Would recommend . Great location. Did not use outside pool. Bar was nice
July 27, 2013
Rated

4.0

out of

5.0
 by
Philgab
my guest experience
The hotel is in a good place. the beds were good and the area quiet and calm The hotel is very comfortable. What is missing : to have an expresso without extra charge at the breakfast.
July 26, 2013
Rated

4.0

out of

5.0
 by
NBF49
Convenient location
Rooms are a little dated but comfortable. Hotel location is excellent for tourists visiting SF.
July 26, 2013
Rated

4.0

out of

5.0
 by
Skit
Great location for families
I lived in San Francisco years ago and was hesitant to stay in the Fisherman's Wharf area. But since we were bringing our family to the city for the first time, we decided that the location would be good for what we wanted to do with the kids. The location of this hotel can't be beat and the price was in line with other area hotels - pricey, but that's the city for you! The rooms were fine and the property well kept. The parking is very expensive, but that's the case anywhere in the city. All in all, it worked out great!
July 26, 2013
Rated

4.0

out of

5.0
 by
Pernille
Great central hotel
Very central placed hotel at Fishermans Wharf close to everthing in San Francisco.
July 25, 2013
Rated

3.0

out of

5.0
 by
Kimmer45
Good location
This hotel was quite dated and a bit tatty in areas, however very clean and comfy and in a great location
July 25, 2013
Rated

4.0

out of

5.0
 by
Bahknee
Great location to empty your wallet.
The room was clean and comfortable, also ready at check in. Staff was courteous and helpful. Didn't eat there since SF is full of restaurants. Location makes it crazy expensive for a HI, but I enjoyed it anyway. The only reason I wish I had stayed elsewhere was the wind down there at the wharf, but that's clearly out of their control.
July 25, 2013
Rated

5.0

out of

5.0
 by
DungenessCrab
Great service and very clean.
Very friendly and helpful staff all the way from the bellhop, front desk to housekeeping. Good bartender and good happy hour!
July 25, 2013
Rated

5.0

out of

5.0
 by
lrod07
Great room to relax in
My family and I only slept, showered and got ready in the room and it was great. I think the beds are a little small but overall it was nice. It was clean and no one bothered us.
July 24, 2013
Rated

5.0

out of

5.0
 by
Michelem13
Holiday Inn Fishermans Warf
The location is perfect. Couple blocks to fishermans wharf, Lombard street, little Italy. The room was comfortable, your general hotel room. Was clean. Employees are friendly.
July 22, 2013
Rated

3.0

out of

5.0
 by
SG013857
Could have stayed somewhere nicer for the amount of $ we paid
Staff was fine very friendly. Hotel on the other hand is very outdated, our bedroom window overlooked the dumpsters and an alley way where we got to see bums digging through the garbabe, hear/see people and cars going through the alley all day/night. There was a god awful humming noise going through the walls that was constant the whole time we were there; all day and night as if someone were vaccuuming above us or something the whole time. We probably spent enough to stay at the nicest hotel in san francisco but wanted to stay here since this was our first time in SF and it was so close to fishermans wharf and everything but next time we would definitely stay a little further out and spend half the money and it would probably be a nicer place to stay. Really staying a little further away and having to walk a few extra blocks would not have been as bad as we were thinking.
July 22, 2013
Rated

4.0

out of

5.0
 by
Ikarus100
San Francisco in guter Lage zu Pier 39
Das Hotel ist echt gut und liegt zu Pier 39 in sehr guter ruhiger Lage. Das einzige was negativ ist, sind die sehr hohen Parkgebühren von US 40,-- pro Tag, dazu kommt dann noch die übliche Steuer. Mitarbeiter sehr freundlich und Hilfsbereit, also wenn ich wieder nach San Francisco fliege, werde ich dieses Hotel sicherlich wieder buchen.
July 22, 2013
Rated

1.0

out of

5.0
 by
Field44
old hotel
some of the staff was very friendly and helpful but some were not. I will stay at an different chain the next time I am in the Warf area. Did not like
July 21, 2013
Rated

1.0

out of

5.0
 by
Field44
Bad Hotel
This Holiday Inn is one example of why I stopped staying at Holiday Inns several years ago before I would try Holiday Inn again. Some of the staff was ok but some were not, I quickly learned to approach certain staff to get the help I needed and avoided the others. There are several other hotel brands with in a block that I will and would recommend staying. To add to the hotel being bad they did not even give me IHG points because I used a business discount which I have used at every Holiday Inn for the past year and still received points. At this rate I think it will be best for me to start staying at other hotel chains that are more interested in providing customer satisfaction.
July 21, 2013
Rated

3.0

out of

5.0
 by
SwissBears
Holiday in USA
Very closed to fmw. If you like to walk you need no car to get to little italy or china town.
July 20, 2013
Rated

5.0

out of

5.0
 by
peter78
Good choice
The bed was very nice, so was the staff. The only thing negative is the noise for the hallways.
July 19, 2013
Rated

5.0

out of

5.0
 by
Will007
Vacation
Nessa the Customer Service Rep was very polite and friendly. She makes the check-in very easy. She remembered my name the next day when she when saw us, That was impressive considering she greeted so many guests. The room was very clean and comfortable, it was very quiet. The hotel is in an excellent location. It was very safe as long as we didn't go to the Pier 39 at night. We would definately stay at this hotel again the next time we come back to San Francisco. The Cons: The parking is very expensive. I wished the hotel wouldn't charged so much for it. What's up with that homeless man who jumped out from behind the gabage can and scaring people? I believe they called him "bushman". Where I come from, that considered as harassment and he will be arrested. Afterall, who wants a heart attack!
July 18, 2013
Rated

5.0

out of

5.0
 by
LapFam
A very pleasant experience
We're a family of four and we had an amazing and pleasant stay. Edwin at front desk gave us a very nice room with a good view of Alcatraz. Housekeeping was very prompt in handing us extra pillows when we needed them and our room was kept nice and tidy. Our checkout was very smooth and quick too.
July 17, 2013