Skip Navigation
English
|
|
|
|

Sign In

Book online or call: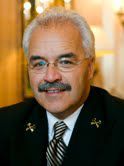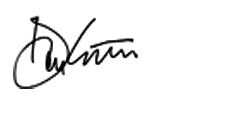 Insider Tips
LOCAL CULTURE
Don't call it Frisco!
San Francisco is a great diverse city, with its people from all parts of the world. We're friendly and enjoy showing off our city, don't hesitate to ask anyone for directions!
HISTORIC SAN FRANCISCO LUXURY HOTEL ON THE CREST OF NOB HILL
As splendid as when it opened in 1926, Mark Hopkins is one of the city's finest historic San Francisco luxury hotels. It's ideally located at the crossing of three cable car lines, just minutes from Union Square. Each suite is furnished in a unique, stately style. Breathtaking views of San Francisco combine with fine dining and a signature 100 Martini menu at Top of the Mark restaurant. Described when it opened as 'architecturally perfect', this San Francisco luxury hotel remains so today.
HOTEL HIGHLIGHTS
Restaurant & Lounges

The legendary Top of the Mark lays the city at your feet with near 360 degree vistas showcasing the beautiful and scenic skyline of San Francisco. ...

Amenities & Services

Our 24-hour fitness centre is equipped with Precor ellipticals, stationary bikes, treadmills and Paramount weight machines, many with flat-screen T...

SPECIAL PACKAGES

There's always something special happening at an InterContinental hotel. Whether you are looking for a fun-filled getaway or a place to host your n...
Mark Hopkins San Francisco
999 California Street

San Francisco

,

CA

,

94108

United States

Front Desk

+1-415-3923434
Languages spoken by staff
German, English, Spanish, French, Hindi, Croatian, Hungarian, Indonesian, Italian, Japanese, Dutch , Punjabi, Portuguese, Romanian, Russian, Tagalog, Chinese
Pet Policy
Pets allowed, up to 25lbs, with a non refundable USD50 fee per night. Specific rooms or floor only. Pet cannot be left unattended in guest room.
Pet Fee $50.00 per night
CHECK-IN

3:00 PM

CHECK-OUT

12:00 PM

Late Check out Available
Accessibility
Service animals allowed
14 Room(s) with Accessibility Standards
Parking
Guest Reviews
Rated

4.0

out of

5

 by

818

reviewers.
Rated

4.0

out of

5.0
 by
4Fools
Location a plus staff very helpful
Just spent 6 days on the wharf with our kids. The hotel location was great for our adventure the rooms were cleaned well everyday and staff were very helpful. The pool got crowed at times as guests from other hotels were sneaking in around the work out facilities to gain access. Overall would reccommend and stay again.
July 8, 2013
Rated

5.0

out of

5.0
 by
BGfromCypress
Great Location Great Service
Overall had a great experience. Fair pricing for the area with excellent service when we needed it. Highly recommend staying here!!!
July 8, 2013
Rated

4.0

out of

5.0
 by
JVMan
Hotel Stay - Good but...
I enjoyed my stay. The staff were very friendly and pleasant. A couple of things you may need to watch out for. 1) Internet is free, but when I received my passcode it didn't work, so I had to spend time calling technical support so they could give my IP permissions to access the internet. This is time I really couldn't afford, but did it so I could get internet to do my work. 2) The front desk told me to go down to the parking. Parking, parking? Parking? I couldn't find the parking. It was hidden around a corner without any signs. I finally found it. It was in a good hidden place that I happened to stumble upon while leaving the hotel. Very strange. Nothing to eat after 9:30 pm. Went to Denny's across the street. Food was decent. Other than that. I enjoyed my stay.
July 8, 2013
Rated

5.0

out of

5.0
 by
Colmcma
Great location
Pleasant staff and. Great location. Short stay but we enjoyed our visit. Would go again.
July 6, 2013
Rated

3.0

out of

5.0
 by
SailorsWife27
Showing some age, but still can't beat the location
Few little things hear and there that show the hotel needs a bit of TLC. Popcorn ceilings. Really? Those went out so long ago. Pealing wallpaper in the bathroom. This is an easy fix if you can spare the room being down to allow the work to get done. There were a few cosmetic things in the bathroom but nothing that made the room un-liveable. Bed was great. Staff were super friendly and helpful. Maids would say hello to you in the hallways. Restaurant staff were wonderful. Food was good and large portions. Hotel pool is a bit small. But is heated. Parking is limited above ground. They do have a underground parking garage. $40 a day to park was painful. Personally, I rather have that included in the room rate and have "free" parking. But I do understand a lot of people come to San Francisco without cars. Walking is easy to Fisherman's Wharf, Ghiradeli Sqare , Cable Cars, Pier 39, North Beach and if you want a good walk, The Explortorium at Pier 15 and the Ferry Building. Large teen tour group would be in the lobby each morning. Couldn't they be asked to meet outside or by the pool instead of blocking the lobby each morning?
July 5, 2013
Rated

3.0

out of

5.0
 by
Sonb
Check In Experience
Stayed here from July 26-27 '13 , which was a busy period for the city as most hotels were sold out. Location is great , has the features you would expect from an IHG mid tier hotel. Due to the busy week, the rates were almost 2x which wasn't good value. I was upgraded to the business level, but didnt really find anything special in that room The other issue was hotel staff. Being a Gold member, was expecting the membership benefits to be offered at check in which were not. On asking for it, check in agent provided half of the items and seemed wasn't aware of what all to offer. The operator was the second bad experience. When a call came in looking for me, she could not "find" me in the guest list, refused to check for me using the first name and ultimately the caller was not connected. If location works for you, this place may be fine. But don't pack expectations with you, for surely you may not want to tell your friends the next day you "stayed at a Holiday Inn"
July 3, 2013
Rated

4.0

out of

5.0
 by
Franksssssss
service
Poor service in bar and food not very good in restaurant
July 3, 2013
Rated

5.0

out of

5.0
 by
LiveWire
Very Pleasant; Helpful Staff
Excellent location. View of Alcatraz from our room. The front desk staff was extremely friendly and helpful. Doorman paid for our cab with his own cash when complimentary limo (higher level prior club perk) was late. Experience exceeded my expectations.
June 28, 2013
Rated

4.0

out of

5.0
 by
Natasha58
Great experience
Enjoyed the room; great location allowed us to do numerous sites without having to drive. Close to a trolley stop so it was easy to get throughout the city. Would stay here again.
June 27, 2013
Rated

2.0

out of

5.0
 by
astew
Fisherman's Wharf June 2013
I was very disappointed in this location for a number of reasons. The room rate is outrageous, in addition to parking fees. i understand that these prices are standard for san fransisco. however, i would have expected much nicer rooms and also free breakfast for this rate. in addition, the staff was VERY unpleasant. i had to wait over 45 minutes to check in; they were slower than turtles! i would not recommend this location to people, due to the cost and rude staff.
June 26, 2013
Rated

1.0

out of

5.0
 by
Chris123456789
Insane Policies Ruined my Experience
I stayed at this location for 7 consecutive nights. I was required to make FOUR separate reservations, spending about an hour and a half on the phone to do it. I had to continually check out and check in, because making anything easy for a guest is 'against company policy.' Honestly, I will try any other option before I ever stay at a Holiday Inn again. As far as the room and stay goes, it was very dated and the 'fitness room' was a re-purposed 10'x10' shack. It wasn't terrible, but it sure wasn't anywhere near a good value for the price.
June 25, 2013
Rated

4.0

out of

5.0
 by
rfbpgh
San Francisco hotel
The Holiday Inn- Fisherman's Wharf is ideally located for that area. The staff is most accomodating and cordial. Get the room rate that includes the breakfast buffet-great value. The dinner menu is also a great value. If you are traveling with "light" luggage you can access this property with public transportation. Take the BART from SFO Airport to Embarcedaro- $8.25 . Get off-walk one block to Market St- Get the " F" line trolley ( $2)to Wharf area. Get off at Jones St and walk the one block up to 1300 Columbus Ave-HI property A cab from airport will cost one anywhere from $50 -$80 depending on traffic.
June 25, 2013
Rated

5.0

out of

5.0
 by
SLN2013
Great Location
The hotel is right around the corner from Gherardelli's and Lombard Street. The Piers are close, walking distance. We didn't rent a car until we left San Francisco because you can either walk to everything and take the Trolley or Cable Car. There is a City pass you can buy that has the transportation and various tour options that come with the pass. It really depends on how long you are there and what you plan on doing. We only needed the 1 day single pass so we could go to Union Square and China town (not walking distance#. Depending on the time and where on the Pier you are #example: Pier 33) the trolleys and cable cars get full and several of them will go by before you ever get to get on one. We ended up walking back towards Pier 39 so we could get on. Then we passed the people we were in line with at Pier 33, still waiting for a spot on one of the cars. If you plan on doing the Alcatraz tour, book it BEFORE your trip otherwise they will be sold out. If you check the site it is usually sold out about a week at a time. HOWEVER, I didn't reserve mine because I didn't know this but I found a very nice gentleman that had his own little booth behind some stores at Pier 39 and was able to buy tickets from him but at a higher price than the website. Plan ahead!
June 25, 2013
Rated

5.0

out of

5.0
 by
Kare34
Great Hotel
We had a great time staying at your hotel. The service and room was great. I would highly recommend your hotel. Spend the extra and stay on the 5th floor.
June 23, 2013
Rated

4.0

out of

5.0
 by
sanmig
change your concierge
The front desk staff and bell captain were very nice, but the concierge was useless. We had heard about a special weekend event with many various street vendors in North Beach that we wanted to take relatives and other people to see. The concierge not only didn't know about it, (only a few blocks away), he informed us that he had no idea as to how to help us find out about it. We felt like he was annoyed at us for asking such a difficult question. As it turns-out, we asked someone in the lobby and got a great answer,.. and ended-up having a great time there. To not be familiar with a major city event 3 blocks from the hotel is not cool, and to make no effort to help is being useless.
June 22, 2013
Rated

4.0

out of

5.0
 by
Servin88
a nice place to go with the family!!!
you should think to cover the pool, I got a flu!!! the cool wind is cruel!!!
June 22, 2013
Rated

5.0

out of

5.0
 by
wolkm
Great place to stay
This was a great place to stay and would recommend it to anyone in the area.
June 21, 2013
Rated

4.0

out of

5.0
 by
JavoGG
Nice Location good internet
You have many options to walk, many restaurants near, and pier 39. You can take the cable train at one block !!
June 20, 2013
Rated

5.0

out of

5.0
 by
Turtle1947
Staff friendly
We have been coming to this hotel with our family for more than 30 years, first with our children and now for the first time with our granddaughter. As always, the staff was extremely friendly and helpful and the location can't be beat. We will be back!
June 20, 2013
Rated

4.0

out of

5.0
 by
BigDaddyD
Great location!
This was a nice location that was really close to the downtown waterfront area near Pier 39 other attractions.
June 19, 2013
Rated

4.0

out of

5.0
 by
Henry5
Great location
We had a comfortable room and good service at this location. It is steps away from Fisherman's Warf which is very convenient. Parking is available although the $40 daily fee is a bit steep but in line with parking lots and other hotels.
June 18, 2013
Rated

5.0

out of

5.0
 by
LJMinKC
Great Location but beware of $40 parking fees
After reading the recent reviews of the Holiday Inns in the Fisherman's Wharf area, I was very skeptical and downright apprehensive when I arrived. Regardless of the reviews, this was the best option to use Priority Club points in the F Wharf area. Flora did an excellent job at the front counter and explained everything to me without being prompted. I would have provided a higher VALUE score, but the $40/day parking fee seemed excessive. That's almost what I paid to RENT the car each day. Our room was on the Priority Club floor (4) and definitely exceeded our expectations for comfort and amenities. We ate at the Dennys restaurant in the sister Holiday Inn, which seemed a bit pricey for a Dennys. That may have been more due to the location than Holiday Inn. I would highly recommend this hotel to anyone who wants to spend time in the Fisherman's Wharf area - within walking distance of almost everything. Don't rent a car unless you have to.
June 18, 2013
Rated

2.0

out of

5.0
 by
Meshia
Disappointed
We recently booked 2 nights at the what we thought to be, 1300 Columbus Avenue location in San Francisco. We were very disappointed to find that our room location was in a different building, that was not convenient to walk to and was esthetically not pleasing. We had to cart our 4 pieces of luggage a block away. After arriving on the 4th floor, we find that our room cards did not work, this was all after an entire day of flying. not fun and would not rebook this hotel
June 16, 2013
Rated

5.0

out of

5.0
 by
CatD
Great Location
Great Location, Helpful staff, lovely properly - a winner
June 16, 2013
Rated

5.0

out of

5.0
 by
Gogarten13
Very good located in the center of SF´s tourist attractions like seashore and fishermans wharf
Quiet place in the heart of SF´s attractions. Also easy accessable to the city center by chep trams
June 15, 2013
Rated

5.0

out of

5.0
 by
Clark5
One of the besst rooms I have ever stayed in
I really liked the layout of the bathroom. The beds were comfortable and the air conditioning got the room temperature down to the level where I am most comfortable. And I especially appreciated waiving the overnight parking for the car. That is what made us choose your Holiday Inn over other hotels by Fisherman's Wharf.
June 14, 2013
Rated

4.0

out of

5.0
 by
Pen09
Location
This is a very nice property location wise. The facility was also very clean and comfortable. My only complaint was the parking charges. The first couple nights we stayed, we were given a room at the Beach Street location and had to walk back to park the car after they charged us $45 PER NIGHT to park. Otherwise a great experience.
June 11, 2013
Rated

3.0

out of

5.0
 by
greatgram
Extra charges
$40 PLUS TAX A DAY FOR PARKING IS OUTRAGEOUS. As a Priority Club member it should be offered at a lower rate or offer to use points to pay for this service. The drapes in our room did not close to darken the room. Please do not skimp on decorating.
June 10, 2013
Rated

4.0

out of

5.0
 by
Betterdaze
Great service
Excellent location, staff very friendly and helpful. Three people stayed but only two breakfasts were included in the price. The choice of food available for breakfast was very good. We will definately visit again soon.
June 9, 2013
Rated

4.0

out of

5.0
 by
Alps
Location,location
Good location for the "Wharfs" and cable cars, though not the only hotel in the area. 5th floor business level was very disappointing ,lots of unsupervised teens running around till 10 PM. $40 a day parking fee is a little high,especially since the Hotel owns the garage. Eat breakfast at the Hollywood just up the street, Twice the food for half the price .
June 7, 2013