Skip Navigation
English
|
|
|
|

Sign In

Book online or call: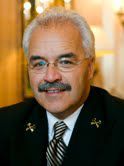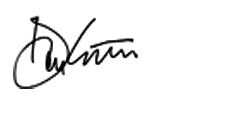 Insider Tips
LOCAL CULTURE
Don't call it Frisco!
San Francisco is a great diverse city, with its people from all parts of the world. We're friendly and enjoy showing off our city, don't hesitate to ask anyone for directions!
HISTORIC SAN FRANCISCO LUXURY HOTEL ON THE CREST OF NOB HILL
As splendid as when it opened in 1926, Mark Hopkins is one of the city's finest historic San Francisco luxury hotels. It's ideally located at the crossing of three cable car lines, just minutes from Union Square. Each suite is furnished in a unique, stately style. Breathtaking views of San Francisco combine with fine dining and a signature 100 Martini menu at Top of the Mark restaurant. Described when it opened as 'architecturally perfect', this San Francisco luxury hotel remains so today.
HOTEL HIGHLIGHTS
Restaurant & Lounges

The legendary Top of the Mark lays the city at your feet with near 360 degree vistas showcasing the beautiful and scenic skyline of San Francisco. ...

Amenities & Services

Our 24-hour fitness centre is equipped with Precor ellipticals, stationary bikes, treadmills and Paramount weight machines, many with flat-screen T...

SPECIAL PACKAGES

There's always something special happening at an InterContinental hotel. Whether you are looking for a fun-filled getaway or a place to host your n...
Mark Hopkins San Francisco
999 California Street

San Francisco

,

CA

,

94108

United States

Front Desk

+1-415-3923434
Languages spoken by staff
German, English, Spanish, French, Hindi, Croatian, Hungarian, Indonesian, Italian, Japanese, Dutch , Punjabi, Portuguese, Romanian, Russian, Tagalog, Chinese
Pet Policy
Pets allowed, up to 25lbs, with a non refundable USD50 fee per night. Specific rooms or floor only. Pet cannot be left unattended in guest room.
Pet Fee $50.00 per night
CHECK-IN

3:00 PM

CHECK-OUT

12:00 PM

Late Check out Available
Accessibility
Service animals allowed
14 Room(s) with Accessibility Standards
Parking
Guest Reviews
Rated

4.0

out of

5

 by

785

reviewers.
Rated

2.0

out of

5.0
 by
Barr58
Not bad
Location was good and the rooms reasonable. But the front desk staff was completely incompetent in every area. Truly surprising. And they didn't seem to care that they were not helpful at all.
June 6, 2013
Rated

5.0

out of

5.0
 by
Roadwarriorrelaxes
Great Staff!!
Spent a few days over the Memorial Day weekend at Fisherman's Wharf. Staff were awesome! Very accomodating and quick to help. Room was comfortable with an over the rooftops view of "the Rock". Food was great, everybody worked to help keep me Gluten free. Great wine country tour with Tower Tours that the concierge set me up with. I strongly recommend this hotel!
June 6, 2013
Rated

4.0

out of

5.0
 by
muettliger
Location TOP / Staff and additional cost FLOP
The Location, no word: just perfect! Everything is really close. Room was clean and not too loud. Fast check-in and check-out. Free WiFi worked good. Size of the room (Kingsize bed in the mainbuilding) was ok. We had a little fridge in the room. Somewhere was written that the refrigerator is not included. But there are a few thing i didn't liked: - $ 25 for Breakfast-Buffet is too much!!! A Steak at Pier 39 cost less than that!!! And it was not as good as a steak. - $ 40 (+ Tax) per Night for Parking is huge!!! - The Staff in the Bristol Bar & Grill is unproffessional and one waiter speaks very poor english! A very good Hotel to discover San Fransisco as long as u have no car. Maybe better to eat breakfast somewhere else, but Frisco is a expensive place!
June 6, 2013
Rated

5.0

out of

5.0
 by
mercgal
Wonderful Stay!
My first visit to San Francisco was enhanced by the great accommodations. The room was excellent, the breakfast buffet was exceptional and the staff were very obliging. The location was excellent and handy for all attractions. I would highly recommend your hotel to anyone who is planning a trip to San Francisco. Thank you for making my visit a memorable one!
June 5, 2013
Rated

3.0

out of

5.0
 by
elevateU2
Not comfortable
I found my stay disappointing great location but room tired, my view a high concrete wall. The staff made me feel uncomfortable I felt like tourists are not suppose to annoy staff with questions especially if there is no dollar value for them a poor way to think when you are in the hospitality industry.
June 4, 2013
Rated

3.0

out of

5.0
 by
mog4
Breakfast
Breakfast food was poor quality and over $54 for 2 adults which is not reasonable even if the food was great......go across the street and pay $10
June 3, 2013
Rated

5.0

out of

5.0
 by
Cindymeow
Nice n' very clean hotel
Nice n' very clean hotel, nice stuffs, expectantly the Chinese man who was taking care of the locker room, very friendly and helpful . Great location near the Market street, lots of seafood.
May 31, 2013
Rated

5.0

out of

5.0
 by
GramboF9
Great Fisherman's Wharf facility!
Made a last minute trip to San Francisco, and wanted to stay in the Fisherman's Wharf area. This property really hit the spot! Excellent location, beautiful facility and wonderful staff. Couldn't have asked for a better experience. We will definitely stay here again!
May 30, 2013
Rated

1.0

out of

5.0
 by
Disappointed007
ANTAGONISTIC STAFF
We stayed for 5 nights. The room was adequate however because of the distance from downtown there are few taxis. They only come to the hotel if the Bellman whistles for them and the Bellman was nowhere to be found for more than 10 minutes when we were in a hurry to get to our meeting. The reason we were in such a hurry is because the lady at the front desk was antagonistic, argumentative and rude regarding checking us out. She took more than 30 minutes and her attitude was extremely contentious. We couldn't do the express check out because the Hotel did not afford us that option.
May 29, 2013
Rated

5.0

out of

5.0
 by
Kazzy
nice stay
Stayed for 7 nights here as touring the area, had excellant service and good room. Most things on the Wharf are within walking distance of this hotel. Excellant choice of amendities for ding out are also in vicinity including other hotels as well as Denny's in the adjacent Holiday Inn Express. Hotel made me feel safe and secure -no problems
May 29, 2013
Rated

4.0

out of

5.0
 by
Marshajan
Great location.
This really was a great location if you are looking for something on the Wharf. A bit pricey, but I guess that is expected in San Francisco. And $40.00 a day to park you car while you are staying in the hotel is a bit hit as well. Service was great and the staff friendly.
May 29, 2013
Rated

4.0

out of

5.0
 by
holly4479
Experience
When got there to check in the computer system was down so delayed getting to check in and to the room and also main reason for booking hotel was for washer and dryers. When we went to use them people from other hotels had them tied up. Would suggest a key card lock on the door so only guest staying at your hotel get to use them.
May 26, 2013
Rated

3.0

out of

5.0
 by
Kuhns
fantastic breakfast
The room was average with a faulty plug in the sink, but all the staff were well above average in caring service.
May 23, 2013
Rated

5.0

out of

5.0
 by
thisisstupid1234
comfortable room
Nice hotel. Clean. Front desk excellent. Room didn't have a view to speak of, so we walked a lot. Parking was expensive for guest
May 22, 2013
Rated

5.0

out of

5.0
 by
Blueshirttt
HUGE rooms!
The room we got was huge, which I think is rare for San Francisco hotels these days, with all the new boutique hotels popping up recently. Very close to tram stop and cable car, and all the other attractions. Very accessible. Front desk service was excellent too, very warm and friendly. I don't get that holier than thou attitude that you sometimes get from other hotel frontdesk staff. This hotel is awesome and very worth the price!
May 22, 2013
Rated

4.0

out of

5.0
 by
JLOs
Excellent location, nice room ( size, comfortable beds ) Poor service frome the maid.
The hotel is very well located on Fishermans Wharf, very near to attractions, train and cable car stations. Room has an adequate size, with comfortable furniture such as beds, desk, etc. Nice bathroom. However, the room was not very clean. The maid didi not clean well the room.
May 21, 2013
Rated

5.0

out of

5.0
 by
Jackie4208
Wonderful location
Great experience at this Holiday Inn in San Francisco. Loved the location - easy walk to many areas, restaurants, sights, cable cars, etc. Check in staff was superb, getting our stay off to a great start. Room very nice, clean, efficient. Parking price was a bit much but typical of other hotels in the area. Check out experience also smooth and staff very helpful. Have stayed at other hotels in the Fisherman's Wharf area and will definately use this hotel for our next visit.
May 20, 2013
Rated

3.0

out of

5.0
 by
LindaLu48
Good view of Alcatraz and within walking distance to Wharf
Good view. 2 Double Beds for 2 adults and 1 teenager makes sleeping rough. Rooms need upgrading. Carpeting frayed, furniture old and torn up. No refrigerator or microwave in room. Disappointed and depressing. Parking fees outrageous. Restaurant chain down stairs but affiliated with room charges, had very poor service. Ate there twice and both times neither waitress/waiter wrote order down, and both times had the entire order completely wrong, ie. 2 eggs over medium, turkey bacon crisp, became scrabbled eggs with sausage.
May 20, 2013
Rated

4.0

out of

5.0
 by
KarenS57
Service
The 2 restaurants you have on property were very high in price for the quality of food received. Wait staff in the main one was very snippy. Did not like that at Denny's we were charged a 2% insurance fee. No other place in town did that. We found several less expensive places to eat. Also would like to know why I did not get my points for this stay.
May 20, 2013
Rated

5.0

out of

5.0
 by
Jerry66
Priority Club
My stay was excellent and the room was very comfortable. The hotel is very conveniently located within walking distance of Fisherman's Wharf and all of it's attractions.
May 20, 2013
Rated

4.0

out of

5.0
 by
pochacco
comfortable bed
We enjoyed our stay @ the Hotel, the only problem was that we arrive @ the Hotel around 1:00 am the weather was very cold, and we had to wheel our 2 luggage & 2 carry on bags to another building that was on the next block over. It has happened to us on 2 other trips we took to San Francisco. I wish there is a way that the hotel can let their guest know, what hotel building to check into, via text or email. This would be a great service to their customers.
May 20, 2013
Rated

2.0

out of

5.0
 by
KTex
Two Definite Drawbacks
While the staff was courteous and accomodating to the extent that they were able, this property, in my opinion, has two definite drawbacks. First, after we checked in, we were told that our room was down the street and around the corner. What?? There were two of us (both women) and it was quite a shock to find out that after checking in, we had to haul our suitcases, etc down the street for several blocks to get to where our room was located. Second, the F Train ran right underneath our window about every half hour or so....needless to say, we did not get a good night's sleep either night we were there. I would not anticipate booking this hotel again unless I was sure that I could get a room in the "real" hotel. Make sure to check if you book this hotel.
May 17, 2013
Rated

4.0

out of

5.0
 by
LG65
Comfortable room; kind room & desk staff.
Stayed here prior to a cruise. Enjoyed the location. Parking cost is outrageous.
May 16, 2013
Rated

4.0

out of

5.0
 by
Walklady1
good location, great staff
The hotel is walking distance to Fisherman's Wharf. We stayed in the main building of the hotel and we were assigned to a room that faced Beach St. but the Priority Room we were in was over where the garbage bins were so early morning was very noisy on the 1st night with the garbage removal trucks doing their job. We requested a room move and this was granted by the lady at the Front Desk. The rest of our stay was very pleasant after that. The rooms are not updated but beds are clean and comfortable, which is the priority when you're out all day and just need a bed at night. Their staff are the best - helpful, courteous, good resource for information about where to go etc. Lots of good places for breakfast in the area - Pergamino, Hollywood Cafe, Beach St. Grill. Ghirardelli is just a block away too.
May 15, 2013
Rated

4.0

out of

5.0
 by
Snowweasel
Great clean room, excellent beds
Hotel is in a great location just far enough from the wharf and real close to the f-train(bus). You can get anywhere in the city from this location.
May 14, 2013
Rated

4.0

out of

5.0
 by
RhonCon
Great hote
We enjoyed our stay at Holiday Inn on Columbus Avenue, San Francisco. It was a perfect location. Close to Fisherman's Wharf and Pier 39. Rooms were nice, clean and comfortable. I would definitely recommend this hotel to anyone staying in San Francisco.
May 13, 2013
Rated

4.0

out of

5.0
 by
krisn
Staff great. Clean. Parking too much
Staff extremely friendly. Very clean room. 2complaints--$40 plus tax per night for parking, I know that's standard for hotels in SF but come on! 2nd complaint is small: my room was a bit noisy- from small park and a bar across the street. So noise ended when bar closed. Didn't bother me but partner had trouble sleeping (we had opened the windows to get the cool breeze rather than run a/c). Guess if we were younger and didn't go to bed so early this wouldn't be a prob !
May 11, 2013
Rated

4.0

out of

5.0
 by
BillBMA
Comfortable and functional room
This was an overall good stay. We stayed one week, and the room was comfortable and quiet. We had a nice view on the fifth floor. Only issues were with the restaurant, which was poor, and the internet service, which was very slow and only functional early in the morning or very late at night. The staff was friendly and courteous, and overall we were content with our stay.
May 11, 2013
Rated

4.0

out of

5.0
 by
professorX
Excellent location, but......
This hotel is mostly memorable because of its excellent location, and for its NOT doing anything special to recognize Priority Club members! Clean and dependable, close to the F Line as well as Ghirardellis and Boudins, but don't expect any special treatment or discounts even when you spend 3 weeks a time like I did! I had just spent 3 weeks at a Holiday Inn Express in Dubai where there was a 20% off policy on all food and beverages; not at this property! I guess they don't need to do anything special when the tourist flock to the location for the 2 or 3 night stays!
May 9, 2013
Rated

4.0

out of

5.0
 by
BRITTO
GOOD EXPERIENCE AND GREAT LOCATION
VERY GOOD LOCATION EASY TO HAVE THE ACESS TO THE MOST RESTAURANT AND ATRACTIONS POINTS OF SAN FRANCISCO
May 9, 2013