Skip Navigation
English
|
|
|
|

Sign In

Book online or call: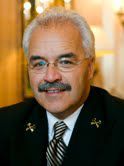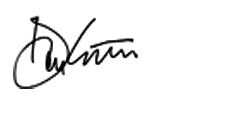 Insider Tips
LOCAL CULTURE
Don't call it Frisco!
San Francisco is a great diverse city, with its people from all parts of the world. We're friendly and enjoy showing off our city, don't hesitate to ask anyone for directions!
HISTORIC SAN FRANCISCO LUXURY HOTEL ON THE CREST OF NOB HILL
As splendid as when it opened in 1926, Mark Hopkins is one of the city's finest historic San Francisco luxury hotels. It's ideally located at the crossing of three cable car lines, just minutes from Union Square. Each suite is furnished in a unique, stately style. Breathtaking views of San Francisco combine with fine dining and a signature 100 Martini menu at Top of the Mark restaurant. Described when it opened as 'architecturally perfect', this San Francisco luxury hotel remains so today.
HOTEL HIGHLIGHTS
Restaurant & Lounges

The legendary Top of the Mark lays the city at your feet with near 360 degree vistas showcasing the beautiful and scenic skyline of San Francisco. ...

Amenities & Services

Our 24-hour fitness centre is equipped with Precor ellipticals, stationary bikes, treadmills and Paramount weight machines, many with flat-screen T...

SPECIAL PACKAGES

There's always something special happening at an InterContinental hotel. Whether you are looking for a fun-filled getaway or a place to host your n...
Mark Hopkins San Francisco
999 California Street

San Francisco

,

CA

,

94108

United States

Front Desk

+1-415-3923434
Languages spoken by staff
German, English, Spanish, French, Hindi, Croatian, Hungarian, Indonesian, Italian, Japanese, Dutch , Punjabi, Portuguese, Romanian, Russian, Tagalog, Chinese
Pet Policy
Pets allowed, up to 25lbs, with a non refundable USD50 fee per night. Specific rooms or floor only. Pet cannot be left unattended in guest room.
Pet Fee $50.00 per night
CHECK-IN

3:00 PM

CHECK-OUT

12:00 PM

Late Check out Available
Accessibility
Service animals allowed
14 Room(s) with Accessibility Standards
Parking
Guest Reviews
Rated

4.0

out of

5

 by

788

reviewers.
Rated

4.0

out of

5.0
 by
BillBMA
Comfortable and functional room
This was an overall good stay. We stayed one week, and the room was comfortable and quiet. We had a nice view on the fifth floor. Only issues were with the restaurant, which was poor, and the internet service, which was very slow and only functional early in the morning or very late at night. The staff was friendly and courteous, and overall we were content with our stay.
May 11, 2013
Rated

4.0

out of

5.0
 by
professorX
Excellent location, but......
This hotel is mostly memorable because of its excellent location, and for its NOT doing anything special to recognize Priority Club members! Clean and dependable, close to the F Line as well as Ghirardellis and Boudins, but don't expect any special treatment or discounts even when you spend 3 weeks a time like I did! I had just spent 3 weeks at a Holiday Inn Express in Dubai where there was a 20% off policy on all food and beverages; not at this property! I guess they don't need to do anything special when the tourist flock to the location for the 2 or 3 night stays!
May 9, 2013
Rated

4.0

out of

5.0
 by
BRITTO
GOOD EXPERIENCE AND GREAT LOCATION
VERY GOOD LOCATION EASY TO HAVE THE ACESS TO THE MOST RESTAURANT AND ATRACTIONS POINTS OF SAN FRANCISCO
May 9, 2013
Rated

3.0

out of

5.0
 by
AnnoyedNOH2O
2week stay
I wasn't too fond of the a/c-heater on the wall, it was very loud no matter if it was being cooled or warmed. During my 2nd week there, I went to the sink to wash my hands and there wasn't any water coming from the faucet. I called the front desk and what I caught from the lady in broken words was that there was no water until 5pm and that I should've received a letter. When I explained to her that I did not receive any letter or notification, she questioned ME why I didn't receive a letter. I DID NOT receive anything and I did not feel like it was my fault I wasn't informed. I was not happy as that was the day I had to work all day from my hotel room. That was very disappointing and felt like I was mistreated. I guess I expected an apology but yet, I was still questioned about my lack of knowledge.
May 7, 2013
Rated

4.0

out of

5.0
 by
Holidaywoman49
Good hotel in great location
Pleased with location of hotel, close to Fisherman's wharf, restaurants and close to cable cars and trams. Good to have a guest launderette for those on long journeys. Staff were very friendly and helpful. Two cons- Very expensive parking so we took our hire car back. We were told we would be able to pay with credit card for the town car to the airport but we had to pay cash.
May 7, 2013
Rated

4.0

out of

5.0
 by
FirstTimeSanFranVisit
Would stay here again for sure.
We were pleasantly surprised at the quality of the hotel, grounds, and surroundings. Hotel was modern and clean. Great location at Fisherman's Wharf. Rooms were comfortable, updated, and clean. Fitness center was very small and needs to be relocated with more equipment added. Free in-room Wi-fi and business center. Safe provided in rooms. The only negative was that we had noisy guests on our floor that were constanly walking back and forth to each others rooms and slamming doors in the evening.
May 5, 2013
Rated

5.0

out of

5.0
 by
Tingting
Good location, Excellent Facilities, Warm Reception Desk
I will recommend this hotel anytime. Convenient to public transport and eating places (Pier 39!), clean and spacious rooms and most of all, convenient washing machines/ dryer at the basement! The staff at the reception desk are very warm and helpful.
May 5, 2013
Rated

5.0

out of

5.0
 by
Kristel
San Francisco Regulars
We have visited the city a number of times over the past 3 years to see our daughter and have stayed in several hotels. This was our first stay at the Holiday Inn Fisherman's Wharf and we were impressed. Our room was large, light and comfortably furnished - always spotlessly clean. Staff were welcoming and helpful. We particularly liked the coffee shop in reception for a quick breakfast and the fact that the hotel is on an excellent bus route direct to the city centre. We will certainly be back!
May 4, 2013
Rated

3.0

out of

5.0
 by
MartiniCanada
overpriced for an old hotel
This hotel is overpriced, old and in need of a facelift. The only thing it had going for it was the location. $60.00 a day for parking unless you stay 3 nights then it is reduced to $40.00. They have lots of underground parking which was mostly empty when we were there. The in hotel restaurant is very pricey as well.
May 4, 2013
Rated

4.0

out of

5.0
 by
Clembo1957
Great Columbus Ave location
I've been staying at the Holiday Inn on Columbus Avenue since 2004 and have stopped there during most of my visits to San Francisco. One of my main reasons for staying there is the location, a short walk from the North Beach restaurants and bars, handy for the Hyde St Pier area and if you like that sort of thing the touristy bit of Fisherman's Wharf. the hotel is modern, clean and friendly but is very popular with tourists. I recommend a 5th Floor (Business Area) or 4th Floor Priority Club room, also you may not have much of a view at the rear but it can be quieter. the restaurant at the hotel is ok but there are plenty of bars, cafes and restaurants in the area so i rarely use it. The hotel has free Wi Fi. again, the main reason i choose the hotel is the location, it's out of the busy downtown area and North Beach has it's own special atmosphere. The hotel can have a bit of a corporate feel and can get very busy with tourists.
April 30, 2013
Rated

4.0

out of

5.0
 by
bullylvr
Great Place
We stayed here for 2 nights and was pleasantly surprised at everything. The location is great and the room was comfortable. At the end of our stay we switched hotels and wished we hadn't.
April 29, 2013
Rated

5.0

out of

5.0
 by
vlipson
nice rooms and nice staff
This was a very nice hotel the rooms were nice and the staff was grest.
April 29, 2013
Rated

1.0

out of

5.0
 by
cmalva
Room near alley, lots of noise
Staff was not friendly at check in. Seemed to bother her that I asked for a bottle of water at check in. The other representative next to her didn't mind giving it to her customers. Last night of Hotel stay, went to the bar at 11:10 pm, bartender stated the bar was closed even though it closed at 11:30 pm, stated she had to meet her friends by 12:00 am, so she closed the bar early. Not good customer service
April 27, 2013
Rated

4.0

out of

5.0
 by
Ronc4109
Great Service!
Enjoyed the hotel, comfortable. Really responsive service from Front desk staff and Bell Captain desk especially. Did not use, but observed others using concierge service which appeared to be very helpful. Great location for those touring San Francisco, walking distance to Fisherman's Wharf, Ghiradelli Square, ChinaTown, Pier 39. Only complaint, just think buffet breakfast is overpriced. Food was fine, just not worth $23.00.
April 26, 2013
Rated

4.0

out of

5.0
 by
harbe24
Great Location
Whilst this isn't the best hotel I have stayed in, its location in San Francisco means that I would most likely stay here again, with Fisherman's Wharf, only a couple of blocks away, and bus stops for two of the major routes right outside the hotel. I was disappointed by the room service, and that the restaurant wasn't open for lunch, but it would be something that would not stop me from staying there again.
April 26, 2013
Rated

5.0

out of

5.0
 by
PAMG
Great stay!
So convenient!! Nice rooms, nice people. Clean and quiet. Minutes to Wharf! Definately my pick and recommend it highly. One suggestion...continental breakfast would be a nice bonus!! Love San Fran!!
April 26, 2013
Rated

4.0

out of

5.0
 by
Gran60
Location was great. Bed was comfortable but noising area.
Every thing was fine except for one thing. When I booked our reservation I asked if there was a shuttle to your hotel from the airport. I was informed no but that I could take the Bart. Well - come to find out at the airport that the Bart doesn't come out to your hotel and we would still need to cab it from the Bart. Well - the taxi ride ends up costing me $56.00. Come to find out that a shuttle can be ordered from your hotel for the cost of $17.00 a person - so much cheaper than the cab. My disappointment was why wasn't this mentioned when I asked so I could have caught at the airport? I know it wasn't your hotel's shuttle but it was a service we could have been told about. That is mu biggest complaint.
April 25, 2013
Rated

4.0

out of

5.0
 by
FODENMAN48
GREAT LOCATION/HELPFUL STAFF
ENJOYED THIS HOTEL HAVING STAYED IN 8 OTHERS IN CALIFORNIA - THIS PROBABLY RANKS 8/10 COMPARED TO THE OTHER HOTELS. ROOM WAS VERY CLEAN AND COMFORTABLE AND THE HOTEL WAS WELL SITUATED FOR OUR NEEDS AT THE FISHERMANS WHARFE. THE STAFF WERE VERY HELPFUL AND WENT TO GREAT LENGTHS TO ENSURE THAT OUR REQUESTS FOR HELP WERE MET IN FULL. OPPORTUNITIES FOR FOOD/BAR/LOUNGE AREA WERE LIMITED COMPARED TO OTHER HOTELS THAT WE HAVE STAYED IN. A CALM CLEAN, WELL ORDERED AND PLEASANT PLACE TO STAY.
April 24, 2013
Rated

5.0

out of

5.0
 by
LizS
A very pleasant stay
Staff and service was exceptional - helpful and very friendly! The gal that checked me in was particularly wonderful - she was smiling, friendly and compassionate to my needs. I really appreciated her positive attitude. Room was clean, quiet and very comfortable, clean facilities, and close (walking distance) to everything on Fisherman's Wharf. I had a really nice stay!
April 22, 2013
Rated

5.0

out of

5.0
 by
cmac5050
Great hotel, great location
I loved this hotel. The room was great and the location was right near the wharf. I would absolutely stay here again!
April 21, 2013
Rated

5.0

out of

5.0
 by
cd25
Great Service By All!
I was in San Francisco for business. I had little time to do anything but work. Therefore, I made full use of the facilities. Breakfast was delicious with quality, friendly service. I made use of room-service in the evenings. Great steak! (I'm a bit of a wine sob...did not like their house chardonnay). The chocolate dessert made up for it! The concierge directed me to a nail salon around the corner for a quick nail color change. The front desk staff was very accommodating with my copying and business needs. I booked a town car for my return to the airport ($5 more than a taxi). They even personally came up to my room to book the reservation for the car. When I requested they pick me up off-site, they asked if I'd like to leave my luggage with them and they'd deliver it to me off-site for my return to the airport. Great experience!
April 21, 2013
Rated

4.0

out of

5.0
 by
Cheryl1945
Great service comfortable beds. Very noisey
An OK location but very loud with street noise. We were on 4 th floor with no view except the blank wall of another building. Very friendly workers and clean. I would probably look to another hotel for my next visit to San Francisco.
April 18, 2013
Rated

2.0

out of

5.0
 by
Gabe2671
Its ok until Sat night...
Stayed here all week for business. It was ok although I did have to switch rooms one night due to being surround by some type of teenage male sport team that decided it would be fun to knock on each others doors all night. My main problem was on Sat night there is a bar/club right around the corner that likes to have the music and base so loud that you can clearly hear it all night. It was so bad that at one point I went outside to take a look because I thought it may be a car under my window but it was the bar. They had all the windows and doors open with drunks spilling out onto the street or yelling at each other while they smoke outside. Dont get me wrong....if your looking for a bar to be on Sat night in Fishermans Warf it didnt look that bad, but if you wanted to just get a night of sleep it was a little rough. Im not sure if this is an every Sat Night thing ot just that Sat but luckilly I was able to get some earplugs from the front desk.
April 18, 2013
Rated

5.0

out of

5.0
 by
FonGuy
Very clean, comfortable room, great service
Everything about our stay was wonderful! Great location, clean, comfortable room
April 17, 2013
Rated

4.0

out of

5.0
 by
Wes3
Good, clean rooms with friendly sfaff.
Clean, comfortable accommodation ideally situated at Fisherman's Wharf. The staff were friendly and very helpful and ensured that we had a very pleasant stay.
April 17, 2013
Rated

4.0

out of

5.0
 by
bogieman
Great Service
All the staff was friendly and helpful. Great overall experience.
April 17, 2013
Rated

2.0

out of

5.0
 by
lululemon
Noisy and old room
We were given a room next to cable car so it was very uncomfortable and noisy...the person in the front desk when checking in should be forthcoming and explain about the room ie: facing to wharf but has cable car passing by every 10 mins etc so that the customer can make good decision :( Another thing is that you should revamped the building and rooms since it feels really old
April 17, 2013
Rated

5.0

out of

5.0
 by
Erasmus
A Gem of a Hotel
Great service, great food, great bed. Business center very helpful and efficient. Stay here!
April 16, 2013
Rated

2.0

out of

5.0
 by
Gogi
Uncomfortable
room was nice and clean, but unable to sleep through the night, toilet was running every 30min and the DOOR closing sound woke me up half the night, door slamming sound is like heavy metal door and my next room door was right next to mine so it was unavoidable. I would not return to this Hotel again, I only stayed cuz of the location and didn't want to hassle with moving.
April 16, 2013
Rated

3.0

out of

5.0
 by
barry1982
Rooms and decor were average at best
Was not acknowledged as priority club member (no perks such as usa today or free breakfast). View of fishermans wharf was insufficient. Rooms were outdated. Breakfast was way overpriced. 3 stars only because concierge was friendly and helpful.
April 16, 2013