Skip Navigation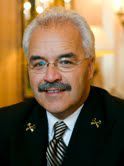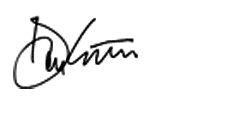 Insider Tips
LOCAL CULTURE
Don't call it Frisco!
San Francisco is a great diverse city, with its people from all parts of the world. We're friendly and enjoy showing off our city, don't hesitate to ask anyone for directions!
HISTORIC SAN FRANCISCO LUXURY HOTEL ON THE CREST OF NOB HILL
As splendid as when it opened in 1926, Mark Hopkins is one of the city's finest historic San Francisco luxury hotels. It's ideally located at the crossing of three cable car lines, just minutes from Union Square. Each suite is furnished in a unique, stately style. Breathtaking views of San Francisco combine with fine dining and a signature 100 Martini menu at Top of the Mark restaurant. Described when it opened as 'architecturally perfect', this San Francisco luxury hotel remains so today.
HOTEL HIGHLIGHTS
Restaurant & Lounges

The legendary Top of the Mark lays the city at your feet with near 360 degree vistas showcasing the beautiful and scenic skyline of San Francisco. ...

Amenities & Services

Our 24-hour fitness centre is equipped with Precor ellipticals, stationary bikes, treadmills and Paramount weight machines, many with flat-screen T...

SPECIAL PACKAGES

There's always something special happening at an InterContinental hotel. Whether you are looking for a fun-filled getaway or a place to host your n...
InterContinental Mark Hopkins San Francisco
999 California Street

San Francisco

,

CA

,

94108

United States

Front Desk

+1-415-3923434
Languages spoken by staff
German, English, Spanish, French, Hindi, Croatian, Hungarian, Indonesian, Italian, Japanese, Dutch , Punjabi, Portuguese, Romanian, Russian, Tagalog, Chinese
Pet Policy
Pets allowed, up to 25lbs, with a non refundable USD50 fee per night. Specific rooms or floor only. Pet cannot be left unattended in guest room.
Pet Fee $50.00 per night
CHECK-IN

3:00 PM

CHECK-OUT

12:00 PM

Late Check out Available
Accessibility
Service animals allowed
14 Room(s) with Accessibility Standards
Parking
Guest Reviews
Rated

4.0

out of

5

 by

878

reviewers.
Rated

5.0

out of

5.0
 by
peter78
Good choice
The bed was very nice, so was the staff. The only thing negative is the noise for the hallways.
July 19, 2013
Rated

5.0

out of

5.0
 by
Will007
Vacation
Nessa the Customer Service Rep was very polite and friendly. She makes the check-in very easy. She remembered my name the next day when she when saw us, That was impressive considering she greeted so many guests. The room was very clean and comfortable, it was very quiet. The hotel is in an excellent location. It was very safe as long as we didn't go to the Pier 39 at night. We would definately stay at this hotel again the next time we come back to San Francisco. The Cons: The parking is very expensive. I wished the hotel wouldn't charged so much for it. What's up with that homeless man who jumped out from behind the gabage can and scaring people? I believe they called him "bushman". Where I come from, that considered as harassment and he will be arrested. Afterall, who wants a heart attack!
July 18, 2013
Rated

5.0

out of

5.0
 by
LapFam
A very pleasant experience
We're a family of four and we had an amazing and pleasant stay. Edwin at front desk gave us a very nice room with a good view of Alcatraz. Housekeeping was very prompt in handing us extra pillows when we needed them and our room was kept nice and tidy. Our checkout was very smooth and quick too.
July 17, 2013
Rated

5.0

out of

5.0
 by
cmak
Very clean
Great experience at this hotel..The staff was great..Very accommodating and helpful....Rooms were very clean....Would definitely stay there again..
July 17, 2013
Rated

4.0

out of

5.0
 by
Dragon57
SFO stay
We stay at this hotel very often when we visit San Fransico. It is close to fisherman's warf and the cable cars. We can expect a clean comfortable room and good service. We really. Enjoyed our stay.
July 17, 2013
Rated

5.0

out of

5.0
 by
MaddiesMom
Great location and great price
You are literally a block and half from Fishermans wharf. The price was unbeatable. Room was comfortable and had a great view of the street. The bar across the street got loud on weekends, but it wasn't that bad. Food was good, its better to bundle your stay with breakfast than pay for it day to day. I wouldn't recommend using their parking because its twice as expensive. There is a parking garage, literally behind it that is half the price. I would stay here again. Wonderful stay.
July 17, 2013
Rated

5.0

out of

5.0
 by
AC342013
Comfortable room, friendly staff
Stayed here for a period of two weeks which meant that I became very familiar with the surroundings and facilities. Pool was excellent, although it could get a little cold when the wind picked up. Fitness center was small but had the basic necessities. Restaurant was OK - a little expensive, but the food was tasty. The breakfast buffet was OK - I preferred to walk the block to Denny's to have breakfast or a few more blocks to IHOP. Not having a food place in the hotel open during the hours of 11am - 5pm was a nuisance, especially if working in the hotel. Parking was great which was one of the factors that led to staying at this hotel. Proximity to Fishernan's Wharf was another positive. Housekeepers were considerate - not knocking on the door too early and were very efficient. I would definitely recommend this hotel to guests.
July 17, 2013
Rated

4.0

out of

5.0
 by
ARCE
Nice but noisey
The hotel accomodations were decent, the location great, but the noise from the street was awful.
July 17, 2013
Rated

1.0

out of

5.0
 by
Calgarytraveller
basement
We stayed in this Holiday Inn. It was clean and comfortable. However, our room on the ground floor had a window (actually a sliding glass door) facing an exterior passage about 4 ft wide. Light filtered down from several storeys above. Essentially, our view was a wall 4 ft away. The upside was that it was pretty quiet, except for the occasional trolley going by to bring supplies to or garbage from the restaurant. Frankly, we would have been better off in a basement room with no window. Given the price is in the $300 range, this hotel is really not a good deal. The "All American" breakfast which we paid for with the room was pretty weak. It is a buffet, but don't expect much. I would say: avoid this hotel
July 16, 2013
Rated

4.0

out of

5.0
 by
Jim59
fourth or July stay
The hotel was well kept and clean. Parking is limited so call ahead if you plan to drive. I had a room on the North West corner overlooking a bar (very hard to sleep). Overall experience was good most of the staff were pleasant and professional.
July 16, 2013
Rated

5.0

out of

5.0
 by
Sharon06
High quality, Holiday Inn standards, but don't use concierge!
My family of 6 stayed in 2 rooms for our week in San Francisco and absolutely loved the accommodations. The beds were comfortable, everything was clean, we were in walking distance of lots of activities and public transportation, and we were very happy at the Holiday Inn-Fisherman's Wharf. My only complaint is that the concierge was not very knowledgeable about the offerings of the area. I asked a very specific question about the multi-day public transportation passes and she sent me to a tour company instead of the local convenience store. I would like to give her the benefit of the doubt, but I thought I had read something about the passes at a certain chain and just wanted to double check with someone who might know. She acted completely unaware about any transportation passes like I described to her. The tour company had a more expensive and restrictive transportation pass. I received the same kind of response later in the week when I asked about options for getting to Muir Woods. So, my opinion is that everything about the Holiday Inn at Fisherman's Wharf was fabulous except for the concierge.
July 15, 2013
Rated

5.0

out of

5.0
 by
bus75fam25tvlr
So Convenient
Great place to stay if you plan to do the activities by the water. Been farther away before. Would definitely go this route again in the future. Great staff and comfortable rooms.
July 15, 2013
Rated

5.0

out of

5.0
 by
David80
Excellent location
We love staying @ the Holiday Inn Fishermans Wharf because of the close walking proximity to all of our favorite spots. Plus the staff are very knowledgable in all aspects San Francisco.
July 15, 2013
Rated

5.0

out of

5.0
stay with you
Great location and great service. We had a great time and loved everything. We will come back..
July 15, 2013
Rated

1.0

out of

5.0
 by
RLH12345
Not happy customer
I did not get the hotel I booked. I booked the one with the swimming pool because I had kids.. They put me in the one across the street and down the block. The kids had to walk to get to the pool. I was not happy about that. I also was told the boat to Alcatraz was booked. The kids were unhappy about that but we already booked to go to Cal. When got there we found out they were not booked up. We were able to go. Overall I find the information you put out is unreliable and the bookings are not what we requested. I did my bookings through the AAA. I will let them know also about my trip. Also when I went to Applebee's for dinner they said they do not accept travels checks. I let my bank know that and they were surprised and did not believe it..
July 15, 2013
Rated

1.0

out of

5.0
 by
SmellyBack
Picked up a "funk."
Horrible hotel. Stinky room and furniture. I sat on the couch for a few minutes and the stink attached itself to my shirt. For the rest of the evening I kept smelling a funk on my back. It was like a Seinfeld episode. Food was bad. $26 for bad eggs and bacon. The potatoes were hard and inedible. The sausage was shriveled and overdone. My room was on the alley, so I was serenaded by a garbage truck emptying dumpsters every morning at 5:00. Take my advice and avoid this one.
July 15, 2013
Rated

5.0

out of

5.0
 by
Grandma713
Clean and convenient
The hotel is in a great location - walking distance to Fisherman's Wharf but not close enough to be noisy. The room was well appointed and clean. There were several restaurants near by. The price was a great value for the area.
July 14, 2013
Rated

5.0

out of

5.0
 by
Plastic2013
My Stay
My stay at the Holiday Inn Fishermans Wharf was excellent and would stay here again and recomend it to anybody. Easy walking access to all attractions in the area.
July 14, 2013
Rated

5.0

out of

5.0
 by
vellaj98
Dirty toilet bowl
Except for the dirty toilet bowl, out 3-day stay was very comfortable.
July 12, 2013
Rated

4.0

out of

5.0
 by
sledlady
good service/ disappointed in room
Everything was nice, although I was disappointed that I had stayed at a Holiday inn express for much less money(i realize location makes a difference) and the room was SO much better. I had a couch & coffee table with that room, was much more comfortable. I also was disappointed that if I ordered fried eggs or omelet I was charged an extra $5.00 dollars! I feel with th cost of the room eggs to order with buffet should be included. The location and staff were Very polite and helpful.
July 12, 2013
Rated

4.0

out of

5.0
 by
Tracynj
Comfortable, friendly and close to everything
I recently visited San Francisco with my niece for a graduation gift. We arrived very late, due to a delayed flight, and found our reception very welcoming. The gentleman at the desk even helped us find a place to eat at 2:00am. The service through the remainder of our visit was the same, including the concierge for daily itineraries or random questions at the desk. The location was very close to everything we were doing and we walked to cable cars, pier 39, pier 33 (Alcatraz), pier 17 (TCHO tour), ghiradelli, tower tours, Stinking Rose Restaurant, etc. Our feet and legs were tired after four days but it's doable. The rooms are basic, clean and comfortable. Ours was very noisy, however. I'm sure this has to do with where you are in the hotel and I don't recall the street we were facing. Lots of street noise, of course, and peope noise until the bars/lounges nearby close . When I stay again, and I will stay again, I'll try to request an inside room. At least the pool noise is over at 10:00. All in all, nice room, good hotel, great staff, excellent city!
July 12, 2013
Rated

5.0

out of

5.0
 by
Linasarai
Excellent service
I loved the hotel it is super clean, has accesible cost and is super well located!
July 11, 2013
Rated

3.0

out of

5.0
 by
satisfiedcustomer1973
Average hotel
Overall the hotel is clean and the beds are fairly comfortable, was nice having a Denny's in the hotel and being in walking distance to the wharf was great. The only downside was in checking in at the other Holiday Inn and then having to walk with our luggage out on the street to our hotel. Not sure why we were not able to check-in at the hotel we were staying at.
July 11, 2013
Rated

4.0

out of

5.0
Great position and excellent value.
We enjoyed this hotel for the excellent value and grest position for the bay area. we were disapointed that the cafe was operating on restricted hours.
July 10, 2013
Rated

4.0

out of

5.0
 by
WC433
Great Experience
Me and my family really enjoyed staying at this hotel. The room was cozy and very comfortable. We were able to get a good night sleep. The location was awesome! We would definatly stay here again and would recommend it.
July 10, 2013
Rated

4.0

out of

5.0
 by
Smiddy
Good location, very comfortable, shame about the cost of a piece of toast!
An excellent location, with rooms that were spacious, clean and comfortable. Thought the breakfast buffet was very poor value and was charged $18+ one morning for a slice of toast - a new definition of Continental Breakfast, perhaps. Parking also very expensive.
July 10, 2013
Rated

3.0

out of

5.0
 by
Antonio22
Comfortable bed and great service.
easy reservations, you have all my information already. check inn automatic, no required front desk, unless you need something. easy adaptability to change rooms and to get up grades on line. hot line for needs and emergencies when in the hotel. better food choices. parking facilities, cleaning more focus in save greens.
July 10, 2013
Rated

5.0

out of

5.0
 by
Este99
Perfect Location - Very Good Service and Value
The location is perfect for a stay in San Francisco. The service at the front desk was professional and efficient. The concierge was helpful, although staying there during July 4th week kept her so busy that you likely would have to wait for her to help others first. The rooms were clean and well-maintained. The good-sized outdoor pool was great for the higher-than-average temps we experienced during the week. To save on the cost of the rental car and the costly (but typical for SF) on-site parking fee, we didnt rent a car during our time here, and didnt miss having a car at all. We walked everywhere on the waterfront with ease. For anything outside of walking distance, the Muni system - with buses, cable cars, and trolleys - could get you anywhere you need with ease (consider multi-day visitor passes).
July 10, 2013
Rated

3.0

out of

5.0
 by
vacationer40
Nice staff front desk-slow/no show maintenance
The hotel is in a great location. The staff was helpful and provided help and suggestions. The room is dated, and our curtain rod just about fell down. This was reported the first night and 1 attempt was made to come and fix the problem. The price is high for the quality of the hotel, but can't beat the location. To be fair, all hotels in San Francisco tourist area are expensive. I would probably stay here again due to the location. The Denny's that is connected to the hotel is TERRIBLE! I would not attempt to eat there!!!!!
July 9, 2013
Rated

5.0

out of

5.0
 by
DallasAlli
Great place to stay next to Fisherman's Wharf!
We thought the hotel was great! Location was perfect. Room was clean and the beds were comfy. Definitely stay there again.
July 9, 2013