Skip Navigation
English
|
|
|
|

Sign In

Book online or call: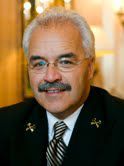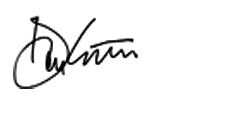 Insider Tips
LOCAL CULTURE
Don't call it Frisco!
San Francisco is a great diverse city, with its people from all parts of the world. We're friendly and enjoy showing off our city, don't hesitate to ask anyone for directions!
HISTORIC SAN FRANCISCO LUXURY HOTEL ON THE CREST OF NOB HILL
As splendid as when it opened in 1926, Mark Hopkins is one of the city's finest historic San Francisco luxury hotels. It's ideally located at the crossing of three cable car lines, just minutes from Union Square. Each suite is furnished in a unique, stately style. Breathtaking views of San Francisco combine with fine dining and a signature 100 Martini menu at Top of the Mark restaurant. Described when it opened as 'architecturally perfect', this San Francisco luxury hotel remains so today.
HOTEL HIGHLIGHTS
Restaurant & Lounges

The legendary Top of the Mark lays the city at your feet with near 360 degree vistas showcasing the beautiful and scenic skyline of San Francisco. ...

Amenities & Services

Our 24-hour fitness centre is equipped with Precor ellipticals, stationary bikes, treadmills and Paramount weight machines, many with flat-screen T...

SPECIAL PACKAGES

There's always something special happening at an InterContinental hotel. Whether you are looking for a fun-filled getaway or a place to host your n...
Mark Hopkins San Francisco
999 California Street
San Francisco , CA , 94108
United States
Front Desk +1-415-3923434
Languages spoken by staff
German, English, Spanish, French, Hindi, Croatian, Hungarian, Indonesian, Italian, Japanese, Dutch , Punjabi, Portuguese, Romanian, Russian, Tagalog, Chinese
Pet Policy
Pets allowed, up to 25lbs, with a non refundable USD50 fee per night. Specific rooms or floor only. Pet cannot be left unattended in guest room.
Pet Fee $50.00 per night
CHECK-IN

3:00 PM

CHECK-OUT

12:00 PM

Late Check out Available
Accessibility
Service animals allowed
14 Room(s) with Accessibility Standards
Parking
Guest Reviews
Rated

4.2

out of

5

 by

418

reviewers.
Rated

5.0

out of

5.0
 by
Kevin1959
Nicely renovated!
The hotel has been very nicely renovated. The rooms are very clean and comfortable. The staff is terrific! A short cab ride to anywhere in downtown S.F. Many excellent restaurants in short walking distance.
July 13, 2014
Rated

5.0

out of

5.0
 by
Davidec
Excellent Stay
Everything from signing in to our departure was extremely well presented. The staff were all very approachable and helpful. The new reception and dining area real uplifted our first impressions.Highly recommend this hotel
July 12, 2014
Rated

5.0

out of

5.0
 by
DG52
Buena Localizacion y confort
Muy bien localizado, muy limpio y el cuarto comodo, con una vista preciosa a la ciudad , muy buen servicio, pidan los pisos superiores.El personal es atento y servicial.
July 11, 2014
Rated

4.0

out of

5.0
 by
Vixenne
Enjoyable stay as always
Overall, I had a very enjoyable 12 day stay at the HI-GG. One of the strangest things was that they were renovating the lobby. So, over a couple days at the beginning of my stay, the lobby and entrance shifted around. It wasn't super inconvenient or anything, just a bit odd. I will say, I like the newer, updated, lobby. It's much more modern and appealing. I hope this follows suit into the guest rooms. I ordered room service twice during my stay. Both times were pleasant. I do wish they had breakfast, but as far as my understanding they do not. And it would be great if the room service lasted longer into the night...And had a slightly wider variety. I really do like staying at this Holiday Inn because it's super convenient to where I usually have to be when I am in San Francisco. I'm sure I'll be back.
July 10, 2014
Rated

4.0

out of

5.0
 by
electric_ear
Good experience
We stayed here for 5 days over the July 4th holiday. We had a room on the 23rd floor and the view of the city was great. The room was clean and the housecleaning was prompt to clean our room in the morning. The breakfast buffet was decent. The only complaint about the food was that it would have been nice if they mixed it up a bit and had waffles or french toast instead of the pancakes every day. The exercise room was clean and had working equipment. Did not have a car on this trip so being next the cable car stop and the bus stop was convenient. The free wifi worked but occasionally it would be sluggish. There were speed upgrade options but we didn't try those.
July 9, 2014
Rated

2.0

out of

5.0
Disappointing
Poor service in a out-dated hotel with limited facilities. No great views, not best location. Left feeling disappointed with no reason to recommend it. Had several reasons to complain and these were handled in a polite, professional and courteous manner by the Front Office Manager - he deserves to be in a better hotel.
July 7, 2014
Rated

5.0

out of

5.0
Personal experience
We had a wonderful time staying at the hotel. Everything from the front desk, the rooms, facilities, to car garage were all smooth sailing. All services were quick and professional.
July 6, 2014
Rated

4.0

out of

5.0
 by
Sean530
A weekend in the City.
I have never been to this property before. I was very impressed with the new lobby and your great staff. I loved my view out of the 22nd floor! I just wish it was not so far from Civic Center or Market St.
July 5, 2014
Rated

5.0

out of

5.0
 by
dare
Comfortable and Quiet
If you prefer not to have valet parking this is a great hotel in San Francisco. The guest rooms are modern unlike the outside of the hotel. The floors are modern with porcelain tiles made to look like wood and is quite appealing in an aesthetic way. The bathtub did not look modern but is appealing in an antique fashion. I love the electronic window shades and the views are just amazing. The breakfast buffet is some good cooking at an affordable price. The concierge was friendly to me and sold me a t-shirt even though the gift shop was closed. The hotel is in walking distance of fancy prime rib restaurants.
July 4, 2014
Rated

5.0

out of

5.0
 by
DocBee
Good hotel
Good hotel in down town SF. It is conveniently located to all form of transport within the city. Restaurants are nearby.
July 1, 2014
Rated

5.0

out of

5.0
 by
craftycook
Reason for low rating on restaurant
Your new dining area was under construction, so our dining room was rather bah, but the food was good.
June 30, 2014
Rated

5.0

out of

5.0
 by
Baby24
Dancing Queen
This hotel is located in a great part of the city. Trolley car right out the door. Service and staff awesome I think Mike checked us in very pleasant,,
June 28, 2014
Rated

4.0

out of

5.0
 by
Wardy1
Good service, good view, small room, tiny bathroom.
I have stayed at this hotel several times over the years. It was originally chosen due to its proximity to a friend living in the city. It also suits me to be away from the busier tourist areas. In general, it has always been acceptable at the hotel. Rooms are quite small and a king bed does impede two people moving around the room. The bathroom on this trip was really tiny and I was disappointed to be supplied with soap, rather than shower gel. There is a coffee making machine using those pre-packed tubs of coffee. The curious thing is that 4 tubs of coffee were supplied, yet only two "non-diary creamer"(yuck) - what's wrong with milk, or half-and-half? Renovations at the hotel mean the feeding room and bar were combined and totally lacked atmosphere, so best avoided, unless desparate. Range of drinks poor.
June 28, 2014
Rated

4.0

out of

5.0
 by
davjen73
Room service
I only stayed 2 nights at this location. The morning after my first night, the cleaning lady was knocking on the door because the room did NOT have a do not disturb sign for the door which I ALWAYS use. I indicated I did NOT want service because I was only there 2 nights and didn't want to pick up my belongs. Then a different cleaning lady came to the door. I said I did not want service. She insisted she needed to clean the room. I said NO. I then called the front desk manager and reported the incident and he said someone would come up with the do not disturb sign which no one did. When I was leaving the room, the cleaning lady was in the hallway still insisting on cleaning the room. I said NO. I went to the front desk in the main lobby and reported it to the gentleman at the counter. He could have cared less about the situation. I was very uncomfortable leaving thinking the cleaning people where just going to help themselves to my room. Not happy at all!
June 26, 2014
Rated

1.0

out of

5.0
 by
Tovarish
Espacio pequeño servicio regular
Ya describí bastantes veces que tuve un serio problema con el Concierge al no reservarme correctamente los boletos para el Teatro de la Opera y nos mandaron a un Teatro que estaba cerrado., ocasionondonos muchos problemas de traslados y ademas nos quedamos sin acudir a la Opera., Y a la fecha no me han regresado el cargo se me hizo por esos boletos que fueron 260.00 U: S .
June 26, 2014
Rated

5.0

out of

5.0
 by
randy L
incredible view
I love this hotel. stayed here for 12 years. never had a problem and the staff is great. the rooms that end in double zero from the 17th floor and up provide some of the best views of the city i have ever experienced.
June 25, 2014
Rated

5.0

out of

5.0
Comfortable hotel in a great location
Great stay for 5 nights. Some road noise but not bad considering it is located on a busy street. Great location with easy access to public transportation and cable cars. Polk Street has many kinds of dining options within 1-3 blocks of the hotel. We would stay here again but would request a room on the side of the hotel on the opposite side of Van Ness.
June 24, 2014
Rated

2.0

out of

5.0
 by
PB89
Good location
Good downtown location and on-site parking. The restaurant/bar was packing up at 10:00 pm when I got to the hotel, so I had to go out to look for food. The hotel is a bit dated. The value only lies in ts location and not for the facilities.
June 23, 2014
Rated

5.0

out of

5.0
 by
Job Seeker-Sunset
Golden Gateway-Golden Family Stay with Spectacular view
I was travelling with my children and Au Pair/Nanny who is from Paris, France to visit San Francisco as well as obtain our passports. This Hotel Inn was one of eight chain hotels that we stayed and it had the best view of the city. We found the staff to be very accommodating and friendly which is a great compliment as buses of guests arrive and leave continually from this busy vacation, however, we did not "feel" overlooked at all and we also received a wonderful welcome letter as a Gold Member. My kids loved the pool even though it was a cool evening when they went up to the rooftop pool to take a quick dip after dinner. The view from the top floor was excellent and close to the elevator which was great to accomodate our moving between the front of the hotel and our room. The staff was very helpful to explain the parking procedures which can be complex in San Francisco as parking is scarce. Congrats to the staff as this was by far one of the best hotels on our tripi and the second time that we have stayed as a family. We cannot comment on the food/beverage as we ate dinner from Whole Foods up the street and we got breakfast from the Starbucks located in the bank lobby in the same building as the hotel.
June 23, 2014
Rated

5.0

out of

5.0
 by
Chesterbutton
Terrific view of San Francisco
All was perfect except one thing the windows needed washing . Also the toilet seat had to be held up. Also many thanks for the upgrade. Next time I want room 1800!
June 21, 2014
Rated

5.0

out of

5.0
 by
SassySusie
Comfortable bed and great service
I thought that the hotel was very nice. It was convenient to our location for our business meeting. The room was very nice and quiet. We also had the added benefit of facing east and got to see the fireworks show at the Giants game. That made it especially special!
June 17, 2014
Rated

5.0

out of

5.0
 by
Dave701944
get away
excellent stay the restaurant was being revamped and so our experience there was poor compared to earlier visits
June 13, 2014
Rated

5.0

out of

5.0
 by
GDPT
Very comfortable room, friendly and helpful staff
The bed was very comfortable. I really appreciated the extra long, soft and firm pillows in the room. Having a refrigerator in the room was also a bonus as I was there for 6 days and kept some food in the fridge. All the staff that I dealt with or passed in the hallways were very friendly. I would stay here again.
June 12, 2014
Rated

2.0

out of

5.0
 by
Bodogfrede
Very poor check-in policy !!
When we arrived they said the room was not ready. When we checked back later they told us it didn't matter if the room was ready or not we could not check-in until 3:00. At 3:00 everybody wanted to check in at once, there was a line of about 30 people and only two people behind the desk. I took us an hour to get our room.
June 11, 2014
Rated

3.0

out of

5.0
 by
Homerz
Confortable Stay
Very nice hotel but too many extra charges. room charges plus this charge & that charge plus tax. I even got charged to park there.
June 11, 2014
Rated

5.0

out of

5.0
 by
Nanax5
Geat view from our corner room
We have stayed at this hotel twice and both times we have had a very good experience. The rooms are small but nice and clean. The staff is always friendly and attentive to our needs. The only thing that we were disappointed in was the breakfast buffet. The selection was not very good for the price that we paid (nearly $20 per person) but the quality of the food was good with the exception of the eggs which were under done for our taste. We will definitely stay there on our return trip to San Francisco. Love the accessibility to the Cable cars which makes getting around much easier.
June 11, 2014
Rated

2.0

out of

5.0
 by
WK2014
Poor Night's Sleep
Hotel is very nice but expensive. Given I had such a poor night's sleep it was not worth it. There was a repetitive noise in the room from furniture/heating/air-con that kept me awake most of the night.
June 11, 2014
Rated

5.0

out of

5.0
 by
Lolli2
Entspannter Schlaf
ich habe in diesem Hotel die nötige Erholung und Entspannung während meiner Motorradtour durch den Westen der USA gefunden.
June 9, 2014
Rated

3.0

out of

5.0
 by
Buffydeb
Great Bed, Bad reservations/service
Reservation was lost, mis-informed on the parking $40.00 was told it was free, Wasn't told I needed a deposit, so all cash was absorbed and birthday didn't get to happen at all. Very upset overall
June 8, 2014
Rated

5.0

out of

5.0
 by
SteveCO
got upgraded, magnificent view of the entire city and bay
The hotel from the outside doesn't look like much, but my room on the 22nd floor had a magnificent view. Also the furnishings, decor etc, were contemporary and seemed fairly new.
June 6, 2014