Skip Navigation
English
|
|
|
|

Sign In

Book online or call: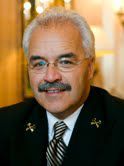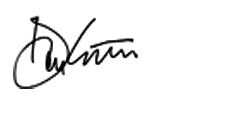 Insider Tips
LOCAL CULTURE
Don't call it Frisco!
San Francisco is a great diverse city, with its people from all parts of the world. We're friendly and enjoy showing off our city, don't hesitate to ask anyone for directions!
HISTORIC SAN FRANCISCO LUXURY HOTEL ON THE CREST OF NOB HILL
As splendid as when it opened in 1926, Mark Hopkins is one of the city's finest historic San Francisco luxury hotels. It's ideally located at the crossing of three cable car lines, just minutes from Union Square. Each suite is furnished in a unique, stately style. Breathtaking views of San Francisco combine with fine dining and a signature 100 Martini menu at Top of the Mark restaurant. Described when it opened as 'architecturally perfect', this San Francisco luxury hotel remains so today.
HOTEL HIGHLIGHTS
Restaurant & Lounges

The legendary Top of the Mark lays the city at your feet with near 360 degree vistas showcasing the beautiful and scenic skyline of San Francisco. ...

Amenities & Services

Our 24-hour fitness centre is equipped with Precor ellipticals, stationary bikes, treadmills and Paramount weight machines, many with flat-screen T...

SPECIAL PACKAGES

There's always something special happening at an InterContinental hotel. Whether you are looking for a fun-filled getaway or a place to host your n...
Mark Hopkins San Francisco
999 California Street
San Francisco , CA , 94108
United States
Front Desk +1-415-3923434
Languages spoken by staff
German, English, Spanish, French, Hindi, Croatian, Hungarian, Indonesian, Italian, Japanese, Dutch , Punjabi, Portuguese, Romanian, Russian, Tagalog, Chinese
Pet Policy
Pets allowed, up to 25lbs, with a non refundable USD50 fee per night. Specific rooms or floor only. Pet cannot be left unattended in guest room.
Pet Fee $50.00 per night
CHECK-IN

3:00 PM

CHECK-OUT

12:00 PM

Late Check out Available
Accessibility
Service animals allowed
14 Room(s) with Accessibility Standards
Parking
Guest Reviews
Rated

4.4

out of

5

 by

171

reviewers.
Rated

5.0

out of

5.0
 by
Victor80
Nice hotel great location.
The hotel was clean and the staff was friendly, it is in a great location. I will definitely return and will recommend it to others.
May 30, 2014
Rated

5.0

out of

5.0
 by
Susan1229
Very friendly and knowledgeable staff.
Lovely accommodations, good breakfast selections and wonderful pool.
May 29, 2014
Rated

2.0

out of

5.0
 by
Picky traveter
Noisy Old
This place has changed ownership at least 3 times in the last 5 years. It gets worse each time. Room was OVERPRICED!! Avoid if you can. No elevator to 2nd floor.
May 29, 2014
Rated

3.0

out of

5.0
 by
Peggy61
Clean but dated
Very nice staff, area but rooms were very dated. Old air conditioner that blows directly at bed and vent were not adjustable. Reserved a king room but given a queen. No elevator - stairs only, Stayed in four different Holiday Inn Express this trip and this one was definitely under par compared to other three.
May 20, 2014
Rated

5.0

out of

5.0
 by
RDChase
Wonderful!!!
Joann always makes my stay amazing! Lydia is so helpful and responsive!
May 19, 2014
Rated

4.0

out of

5.0
 by
LoriBD
Nice location
Bike rental, s'mores by fireplace, nice hot tub and pool area
May 8, 2014
Rated

3.0

out of

5.0
 by
ThirstyOne
Don't drink the water!
We spent one night, comfort/cleanliness what's to be expected. Kept awake by people doing jumping jacks upstairs, but others' exercise habits aren't the fault of the business. My review is simply to alert others that the bottles of water that are left on the cabinet next to the ice bucket are actually $3 a piece. Apparently the ones I drank had had a tag at one time, but either I ignored it or my kid removed it. I have other things to do with $5.99 than pay off a credit card charge for two small bottles of water. If you do too, don't drink the water! :)
May 3, 2014
Rated

5.0

out of

5.0
 by
Michris
When visiting San Francisco
This is a quiet convenient place to stay with ample 'free' parking and a very relaxing atmosphere after a hectic touristy day in San Francisco. Loved the s'mores around the fire at night !
April 24, 2014
Rated

5.0

out of

5.0
 by
Dancergirl
Thank you!
Thank you to Joanne and crew who made my visit at Mill Valley, Holiday Inn an inviting and relaxing stay. I felt very welcomed as the staff was super friendly. The location was fantastic and the quick commute to San Francisco made it easy and convenient!
April 22, 2014
Rated

5.0

out of

5.0
 by
spacyk
A winner
The room, staff and breakfast were excellent. The only small problem was that we were cold the first night. However, the housekeeping staff happily provided us additional covers.
April 15, 2014
Rated

5.0

out of

5.0
 by
Pleasant75
Home away from home
Very positive and relaxing environment. Complimentary amores kit was a big hit for my family.
April 14, 2014
Rated

5.0

out of

5.0
 by
love to vacation
Nice Extras
We enjoyed the location of the hotel adjacent to the tidal marsh which provided for great bird watching and access to a nice pathway. The complementary bikes provided a nice opportunity to ride on the pathway. The fire in the courtyard with the S'mores kits was a nice touch. Would stay here again when in the area.
April 6, 2014
Rated

4.0

out of

5.0
 by
kdowney70
would definitely stay again
Convenient, easy to find location. Clean, ample sized room. Staff was courteous and helpful. Overall good experience.
April 6, 2014
Rated

5.0

out of

5.0
Idea stay, just what we needed.
I grew up in Sausalito and graduated from Tamalpais High School; it's always bittersweet to come home to Mill Valley because I miss Marin from my very comfortable exile living 500 miles north, where I am a professor at the University of Oregon. Your hotel provided just what my wife and I needed for our recent combined business and pleasure trip: the ideal location for proximity to work in San Francisco and to friends and family throughout Marin, along with a clean and comfortable room equipped with a killer view of Mt. Tam. When we checked in, convivial Joanne was at the desk and she made sure, with a wide smile, that we were well served by the hotel. I took advantage of the fine weather and the hotel bicycle fleet for a nice ride on the paths and evenings we toasted our good fortune in the lobb,y warmed by the fireplace. Thanks Joanne and thanks to all the staff for a delightful stay, PDL
April 5, 2014
Rated

5.0

out of

5.0
 by
OregonCalifornia
Very friendly staff
The woman who worked the 3-11 shift was very helpful and gave us perfect recommendations of where to go and what to do. We were surprised that we were not upgraded to a suite though as we are platinum members and always have that. We also were not offered a gift bag or bonus points, which was shocking. There was a charger leftover from the previous guest on the chair in the room. We stayed two nights and would probably stay again. Again, the woman who checked us in really was great.
March 24, 2014
Rated

5.0

out of

5.0
 by
TawnyC
A wonderful stay
We made a spontaneous decision to come for a short vacation to Stinson Beach and to San Francisco. Our stay at this Holiday Inn Express was perfect from start to finish. Very friendly and helpful staff at check-in, Lovely, clean room with a sliding door out to a grassy area with hammocks for relaxing. The pool and spa were clean and just the right temperature. Loved the fire pit and s'more packages in the evening. But my all time favorite part was the well maintained bikes we borrowed for free and rode to Sausalito. What a treat! My only complaint is that I was charged a fair price for Monday night's stay, but Tuesday night's stay was $40 higher. They said because more corporate folks stay on Tuesday. Wish they would have given me an option to say we were a family, not corporate and offered the same price, especially since we stayed 2 nights. We will definitely choose this hotel for a return trip. Thank you!
March 22, 2014
Rated

5.0

out of

5.0
 by
Donald K
Reception staff were very pleasant on arrival and throughout our stay
A very convenient location for exploring the area north of San Francisco. Would recommend the Italian restaurant next door - excellent food and service.
March 21, 2014
Rated

3.0

out of

5.0
 by
Izzie Mom
Dog friendly
We were traveling around the Bay Area and had our mini dashaund so we scoured the area for dog friendly hotels. In San Francisco there were many and not as many in Marin. We stayed 2 nights in SF at a lovely hotel that actually greeted the dog with biscuits ,,, and there was no extra charge for the dog. After not finding room at a popular dog friendly place in Susalito we were happy to find the HI express. They had rooms and immediately told us of a $75 charge for the dog. Upon check in the gal was so busy reminding us of the $75 she skipped telling us about the wine hour that was going on, about breakfast, gym or add our hgp frequent #. The other gal gave another guest complete welcome info..We missed the happy hr. Our room was the farthest from the lobby..I understand that they assume all dogs will bark a lot..anyway the carpet looked dirty and our dog kept sniffing away. It was very convient to be close to a grass area for the dog,, but they did not make us feel wanted. I think that the $75,was overkill.. We hardly were in the room or dog is trained better than some kids on the property :) so the policy should be a deposit if anything is disturbed or destroyed by the dog they keep it. It's a good location and the Italian rest next door was fabulous. I had to call the desk 2x to remind her to look up our club number (asked to do when we booked it) I also had to call to see where breakfast was held cuz she skipped all that info.
March 13, 2014
Rated

5.0

out of

5.0
 by
Antt01
GREAT LOCATION
This is the perfect location to stay when visiting SF and surrounding areas. So much to do and see that this stop was perfect. The staff (JOANN) are GREAT and very helpful with directing you to the must see places. Would recommend this hotel for buisness or pleasure. Beautiful area with Muir Woods and Beach located so close. Also great biking, running, walking trails loacated right next to the property.
March 12, 2014
Rated

5.0

out of

5.0
 by
jfb49
great check in expierence and service
our first visit to this holiday inn was made extremely pleasurable from the beginning check in to the time of check out. we had a nice quiet room, and Jo-Anne called to make sure we were pleased with our room, and made us feel like we were family; very friendly and knowledgeable staff.
March 9, 2014
Rated

3.0

out of

5.0
 by
Notreturning
Misleading photos
When I booked this room it showed that I was booking a "view room." In the pics for this particular hotel it showed a view of Coit Tower. Not being familiar with the area I booked this "view room" with the understanding I would have the cool view if the photo that's posted with this hotel. I booked only to find out my "view room" was actually a view of the outdoor swimming pool and the view posted in the picture was actually ten miles away in San Francisco! The room was nice and spacious but the beds were super hard and uncomfortable! The staff was friendly but confused when I asked about the view only stating that the Coit tower was not something I would see from this location rather than from a different Holiday Inn location in downtown San Francisco. For our last 3 nights in The area we decided to book a different room in the Dan Francisco area.
March 7, 2014
Rated

5.0

out of

5.0
 by
LauraTay
Lovely and relaxing place to stay!
I stay here periodically because this is a site where we put on Family Constellation weekend workshops. The manager and staff are always more than accommodating both regarding making our workshop room comfortable, and regarding the overnight stay. This site is located near a bike/walking path, and has some great views of the foothills. Additionally, the rooms are clean, updated and the beds comfortable!
March 5, 2014
Rated

5.0

out of

5.0
 by
Pouncey17
Best Value in Mill Valley
I hesitate to write this review, as I do not want others to discover this amazing jewel in Mill Valley. This property is positioned perfectly between a class A restaurant (Frantoio), the biking/walking trails, and beautiful views. The staff is very helpful, and the rooms are like being at the spa.
February 23, 2014
Rated

5.0

out of

5.0
 by
Brian, Game Designer
Great Staff & Beautiful Surroundings
As a business traveller, I highly recommend this as a relaxing alternative to staying in downtown San Francisco. The entire Staff was unfailingly friendly & helpful, the wildlife & natural beauty just outside the window was magnificent, and the rooms were big, clean and comfortable. The proximity to Muir Woods & Stintson Beach turned what could have been a stressful business trip into a relaxing mini vacation. We will absolutely be staying here again next year.
February 14, 2014
Rated

5.0

out of

5.0
 by
Cookiediva
Gold Standard of Customer Service
I have had the experience of a wonderful stay many times at this Holiday Inn. Everything was incredible, the rooms, the landscape and especially the staff. They are all very professional and friendly especially Joanne at the front desk. She is their best ambassador and always jump starts a wonderful stay!
February 12, 2014
Rated

5.0

out of

5.0
 by
Moose31
Great Place!
Not far from SF but out of the heavy traffic areas. Great service and very friendly staff. Breakfast had a good variety and is a great value. The hot tub and swimming pool are both heated and clean. Very wonderful place to stay!
February 11, 2014
Rated

4.0

out of

5.0
 by
Gouleyant
View the SF Bridge on bike
I was looking for an affordable hotel close to SF where I could I could rent a quality bike and cycle from to SF. Mill Valley is well located with many restaurants and shops. The hotel provides bicycles on a 2 hours loan which is great to visit Mill Valley and see what is available around (and by your favorite fermented grape juice of course). I haven't try the hotel bar & restaurant but it looked quite busy. Used the spa after a full day of cycling to Old Mill Park in Mill Valley, Tiburon for lunch, Sausalito and on to Vista Point to view and take awesome pictures of SF and it's Golden Bridge on rental bikes. The spa was hot and and was great when outside temperature was in the low 50's.
February 9, 2014
Rated

5.0

out of

5.0
 by
Buffy N
Another Great Stay
Hi there, Thanks to Joanne and Ina for another great stay. All your staff has really been great, professional and very welcoming every time I'm there. I have never yet met a grumpy person working there. Great views and close proximity to excellent running path. Nice breakfast (wish there were organic options), but good coffee, eggs and fruit for those who don't want bread products. Love the nighly Smores and the beautifully redecorated rooms. Your hotel has been a great secret outside the City. Thanks again, Karla
February 3, 2014
Rated

5.0

out of

5.0
 by
lindita1
Hidden gem just minutes from San Francisco
This was the perfect ending to a long drive into San Francisco. Super convenient because you avoid the hassle of having to pay for parking in the city. Plus I loved the free bike rentals and the smores by the fire.
January 19, 2014
Rated

4.0

out of

5.0
 by
Corinto1975
Comfortable bed and good breakfast
Overall great service, especially the use of bikes for free. It is a bit pricey, but it is worth it.
January 11, 2014