Skip Navigation
English
|
|
|
|

Sign In

Book online or call: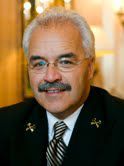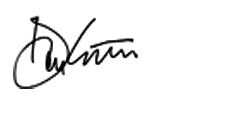 Insider Tips
LOCAL CULTURE
Don't call it Frisco!
San Francisco is a great diverse city, with its people from all parts of the world. We're friendly and enjoy showing off our city, don't hesitate to ask anyone for directions!
HISTORIC SAN FRANCISCO LUXURY HOTEL ON THE CREST OF NOB HILL
As splendid as when it opened in 1926, Mark Hopkins is one of the city's finest historic San Francisco luxury hotels. It's ideally located at the crossing of three cable car lines, just minutes from Union Square. Each suite is furnished in a unique, stately style. Breathtaking views of San Francisco combine with fine dining and a signature 100 Martini menu at Top of the Mark restaurant. Described when it opened as 'architecturally perfect', this San Francisco luxury hotel remains so today.
HOTEL HIGHLIGHTS
Restaurant & Lounges

The legendary Top of the Mark lays the city at your feet with near 360 degree vistas showcasing the beautiful and scenic skyline of San Francisco. ...

Amenities & Services

Our 24-hour fitness centre is equipped with Precor ellipticals, stationary bikes, treadmills and Paramount weight machines, many with flat-screen T...

SPECIAL PACKAGES

There's always something special happening at an InterContinental hotel. Whether you are looking for a fun-filled getaway or a place to host your n...
Mark Hopkins San Francisco
999 California Street
San Francisco , CA , 94108
United States
Front Desk +1-415-3923434
Languages spoken by staff
German, English, Spanish, French, Hindi, Croatian, Hungarian, Indonesian, Italian, Japanese, Dutch , Punjabi, Portuguese, Romanian, Russian, Tagalog, Chinese
Pet Policy
Pets allowed, up to 25lbs, with a non refundable USD50 fee per night. Specific rooms or floor only. Pet cannot be left unattended in guest room.
Pet Fee $50.00 per night
CHECK-IN

3:00 PM

CHECK-OUT

12:00 PM

Late Check out Available
Accessibility
Service animals allowed
14 Room(s) with Accessibility Standards
Parking
Guest Reviews
Rated

4.0

out of

5

 by

88

reviewers.
Rated

2.0

out of

5.0
 by
Jess44
Not impressed
It was in a good location, close to where I was working. I made the reservation on the 800 number and was told that they were going to put me in for a free upgrade. When I arrived I was booked in an upgraded room but was going to be charged for the upgrade. I chose to take the regular room since I was on expenses. The room I was given had a faint bad odor whch I endured all night and woke to find a bug in the bathroom. This is a fairly new hotel and is in a good location but the experience was not very good.
November 18, 2013
Rated

5.0

out of

5.0
Great Stay
we need a local get way the staff were great and very helpful . but what i loved most about my stay is that me and my husband are plus size people and the ROYAL STE KING WITH JACUZZI was great because me and him were able to both fit in the tub and the shower at the same time and we go to a lot of hotels and this is the 1st time we were able to do this so we will be back here and soon.
November 7, 2013
Rated

3.0

out of

5.0
 by
Mwb929
Loud and low class
Stayed in room from which I could hear every word of the obnoxious guests in the next room. On the positive side at least I was on the non freeway side of the hotel. This hotel is right on hwy 80 and the noise level is quite high. Not a restful venue
October 27, 2013
Rated

3.0

out of

5.0
 by
Seapro
your beds are very uncomfortable
Overall I like the hotel but the beds a very uncomfortable and that is reason enough for me not to stay there again. I travel regularly to the area on business and work long hours... And I get little to no sleep due the uncomfortable beds in your hotel. Your beds should be your greatest feature... In my opinion.
October 26, 2013
Rated

5.0

out of

5.0
 by
yorkie48
One of the Best Holiday Inn Express I have stayed in
This Holiday Inn Express was brilliant from the minute you are greeted in reception by the very friendly and efficient staff, who upgraded me to a Jacuzzi Suite as a Platinum Member of PCR. The room was very large, beautifully furnished and the Bed was so comfortable, and chilling in the Jacuzzi was great. The Breakfast had great variety and all well presented.Complimentary Nibbles and Cookies were available in reception around 6pm. The hotel laundry room was easy to use so got my washing up to date. About 20 miles out of downtown San Francisco and is reasonably priced and convenient to I80. The hotel is very quiet so no road noise to disturb your sleep. Would definitely comeback again. Well done to all the staff who were great.
October 22, 2013
Rated

3.0

out of

5.0
 by
Jamaicamoon91
Comfortable, welcoming hotel
Up to usual Holiday Inn standards; comfortable, quiet rooms. Spacious bathroom; hair dryer, ironing board, iron, desk, in-room coffee maker, complimentary breakfast, etc. Many electrical outlets which are easy to access. My mother's Handicap Accessible room had sturdy shower rails, etc; she felt safe. Friendly and helpful staff. Location near Berkeley; although private transportation would be required, I believe. Easy freeway access. Also adjacent to a mall, which has some common chain stores, including Starbucks, etc. We would stay here again.
October 18, 2013
Rated

3.0

out of

5.0
 by
Yoyoyo
Staff
I would like to thank Mariah for all the help she gave my dad and I when we stayed there. My dad's car broke down and she was so helpful on finding us a tow truck and a garage plus so much more.
October 17, 2013
Rated

5.0

out of

5.0
 by
larry1400
Clean comfortable room and good breakfast
Was able to get a room on a Friday night without a reservation. This caused me to worry somewhat until I opened the door and entered the room. It was clean, smelled fresh, and everything worked properly. In the morning I enjoyed a wonderful breakfast. All of the staff are very friendly and helpful.
October 14, 2013
Rated

4.0

out of

5.0
 by
Ricardito
Saved the day
I needed a room in Berkeley, but not one decent room was available. So the San Pablo H.I. Express came to the rescue! Our room was very nice, and priced as well as any in this part of the bay area.
October 9, 2013
Rated

1.0

out of

5.0
 by
robbh
Party Room Next Door
The room next door had loud music and sounded like a strip club. In poor neighborhood. Will not stay here.
September 25, 2013
Rated

5.0

out of

5.0
 by
green6wave
Staff and Services was excellent.
Overall Experience was more than I expected. Staff and service was excellent. We arrived at 8:30am, our kings size room for my wife and I was not ready for our request for early check in. We were due at a 11am meeting in Richmond. The lady at check in desk was so pleasant and wonderful. After bein told our room was not ready for check in. We were prepared to have breakfast offered by the hotel and wait for our room to be ready to check in. But, the desk clerk informed us that a double room was available for check in and if we wish we could have that room, which we did. The room was very clean, the beds were very very confortable and clean. I was able to take a nap. My wife then went to business center to check up on email were were looking for and needed to get to office depot for copies and a flash drive. The desk clerk even offered to let her use the hotel flash drive to be used only at the hotel. Which my wife later found out she did not need the flash drive. Thanks to the desk clerk for a wonderful experience at your hotel. She made such a difference in our stay in the area.
September 24, 2013
Rated

5.0

out of

5.0
 by
kmpowell2010
Second stay, really enjoy this hotel
My husband and I stayed at this hotel almost one year ago and loved our experience. So we chose to stay here again as we were going to a Giants game in S.F. we love the fact that the BART station is only a 5 minute drive away and we can take that into S.F. and save money on parking and be able to stay at a more affordable hotel outside of the city. Our room was in great condition and very comfortable. My husband and I LOVE the breakfast options in the morning and the food is really really good and so convenient before our drive back to Reno. We will definitely stay here again for another event or trip to the bay area.
September 13, 2013
Rated

5.0

out of

5.0
 by
Franny702
Clean and friendly
I have been staying at the property for business travel and the staff is so friendly and they remember you. My room is always clean and the breakfast is just right...
September 1, 2013
Rated

1.0

out of

5.0
 by
nazpel
Poor management
There was a room that was rented for a party next to our room. We couldnt sleep due to the noise. We saw strippers coming out from party and people were playing gambling at the breakfast area at night. I will not recommend anyone to stay at this hotel because it is not family friendly and has a poor management that doesnt know how to deal with unwanted rude customers.
August 17, 2013
Rated

1.0

out of

5.0
 by
LaniB
Not a quality stay- - Should not be called an HI Express
I would NEVER recommend the Holiday Inn Express Richmond and will not stay there again. The room seemed shabby overall and did not feel well cleaned. Many surfaces were worn or coming apart including the countertops and bathtub liner. The ants who visited us during our stay were also unwelcome. A lack of care for hotel guests in all basic HI Express details seemed pervasive at this facility even the coffee was stone cold at an early 6:30 AM breakfast time. Other HI Expresses promises and generally deliver a level of stay above that of a Motel 6 or Comfort Inn. However, once you get past the HI Express Richmond lobby and check into your room you will find as I did that this specific property is not in line with other HI Express Hotels. It is not good quality, not good value. I sincerely hope that HI reevaluates this property, but I will never stay at this hotel again. I would encourage anyone looking in this area to book another HI hotel or consider another hotel chain. You can get better for cheaper and there is no reason to pay for the Holiday Inn Express Richmond and be disappointed.
August 16, 2013
Rated

3.0

out of

5.0
 by
Imra
Comfortable stay with bad service
The rooms are comfortable and clean but staff were rude and not helpful. Breakfast was very limited ( there were no hot water for tea and no juice) and the food was very cold, there were also no Internet connection The room was too expensive for the services provided.
August 4, 2013
Rated

2.0

out of

5.0
 by
trinitrofenol
5th on our way
to be honest and fair, out of 5 IHG locations and 4 Express' type, this one was the poorest. Not because rooms not comfortable, but service and breakfast particularly. cold coffee, shortage of all (tables, food, etc), wifi filicking and noone took care of it. fridge freezing to frost, old towels, stuff just enough to answer, but no more. Little improvement will make dramatic progress guys!!
August 1, 2013
Rated

4.0

out of

5.0
 by
Sjp1
Easy access to highway
Easy access to different areas around San francisco
July 30, 2013
Rated

5.0

out of

5.0
 by
Bronson
A Great Place to Stay!
Thank you for all the great staffs at the Holiday Inn! I arrived early and the front desk lady is very nice to let me check in early. The Breakfast is ok. I wish they have ham insteadof sauage. The lady did a great job and she tried to keep up with the high demand of over 20 people. Not enough table for everyone. The room is clean and neat. It has a decent size refrigerator and a microwave. I do feel safe staying in this hotel. Walking Distance to Ross and easy access to freeway, but too close to a casino. I will for sure to return this hotel next time I am in the area.
July 6, 2013
Rated

3.0

out of

5.0
 by
jjlock
I felt wronged
I had to leave early for a work emergency. at 4 PM. they charged me for a full day and the cleaning people were still there.
July 4, 2013
Rated

5.0

out of

5.0
 by
s14mc
Great stay
Loved the exec suite, glad it had 2 rooms.... bed was comfortable, staff was excellent, perfect stay. Lorena was very helpful and always had a smile
June 29, 2013
Rated

5.0

out of

5.0
 by
TaNekia
Church Leader
The rooms were awesome, comfortable beds, great services, friendly employees, free breakfast was simply wonderful, great choices, great location, will recommend as I have done in the pass for others to stay at this hotel.
June 29, 2013
Rated

5.0

out of

5.0
 by
Pansy1
Wonderful stop-over on our holiday
Lovely room with awesome service. I was immediately welcomed as Gold member and upgraded. I was offered some goodies and then moved on to a lovely well appointed and attractive suite. I would recommend this hotel to anyone as a wonderful place to stay. The only thing that could have made it better would be a pool area but we didn't have time anyway.
June 28, 2013
Rated

4.0

out of

5.0
 by
Zuuk
Good HIexpress
Gym is fair but overall one of the better HI Expresses I've been to.
May 21, 2013
Rated

5.0

out of

5.0
 by
travelinguswest
A clear recommendation!
We've been there as platinum elite members of the priority club, and we were treated accordingly in every respect. Very friendly and knowledgeable staff, beautiful, spacious and very clean rooms and a good breakfast selection. This was probably the best stay in a HI Express for us so far. We can clearly recommend this hotel to everyone.
May 16, 2013
Rated

4.0

out of

5.0
 by
Monte23
Nice hotel but unacceptable exercise room
Room was clean, staff was polite and helpful and the hot breakfast was good. Also, the bum begging for money at San Pablo Dam Road and I-80 was entertaining. He had a new act every day. The only negative was the condition of the exercise room. One of the treadmills had a loose belt and a broken emergency shutoff clamp, which made the use of the treadmill dangerous. Also, the only towels the hotel provided in the exercise room were a few communal towels in the shower room (yuck). I'll be staying here again, but I sure hope they improve the condition of the exercise room.
May 16, 2013
Rated

4.0

out of

5.0
 by
Karolus
Lack of information
We had a very pleasant four day stay at the Holiday Inn in San Pablo, CA. There was one issue which resulted in an only "good" rating. When we arrived at the property (check-in) we inquired about Public Transportation (Bus service to and from BART), The staff on duty could not provide us with any useful information. There are three AC Bus stops within a short walking distance from the hotel. Line 70 serves the Bart Station in Richmond and Lines 72/72R serve the Bart Station in El Cerrito. As the Bus schedules are readily available from the AC-transit website I am at a loss why front desk staff does not have printouts readily available with a little map showing the Bus stop locations.
May 15, 2013
Rated

5.0

out of

5.0
 by
Cat123
Quiet place to stay
We enjoyed our visit & appreciated the quiet room. Everyone was very gracious. The variety of the breakfast selections was good with a number of choices. Enjoyed the breakfast.
April 24, 2013
Rated

4.0

out of

5.0
 by
JDLG
Lacking something important...
Loved the place, but you guys SERIOUSLY need to add soap dishes.
April 15, 2013
Rated

2.0

out of

5.0
 by
CmHopkins
Staff were rude
We checked in late after traveling all day. We were there for a four day stay. First of all t he front desk person was rude over the phone and then again in person. We found the hotel to overall be dirty, the breakfast room was unorganized and not maintained, the food was poor, machines were broken. We did not realize at the time of booking that the hotel was in a questionable area. If you are from out of town, it was a suprise.
April 2, 2013