Skip Navigation
English
|
|
|
|

Sign In

Book online or call: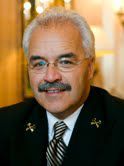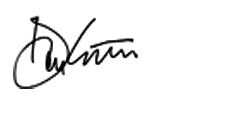 Insider Tips
LOCAL CULTURE
Don't call it Frisco!
San Francisco is a great diverse city, with its people from all parts of the world. We're friendly and enjoy showing off our city, don't hesitate to ask anyone for directions!
HISTORIC SAN FRANCISCO LUXURY HOTEL ON THE CREST OF NOB HILL
As splendid as when it opened in 1926, Mark Hopkins is one of the city's finest historic San Francisco luxury hotels. It's ideally located at the crossing of three cable car lines, just minutes from Union Square. Each suite is furnished in a unique, stately style. Breathtaking views of San Francisco combine with fine dining and a signature 100 Martini menu at Top of the Mark restaurant. Described when it opened as 'architecturally perfect', this San Francisco luxury hotel remains so today.
HOTEL HIGHLIGHTS
Restaurant & Lounges

The legendary Top of the Mark lays the city at your feet with near 360 degree vistas showcasing the beautiful and scenic skyline of San Francisco. ...

Amenities & Services

Our 24-hour fitness centre is equipped with Precor ellipticals, stationary bikes, treadmills and Paramount weight machines, many with flat-screen T...

SPECIAL PACKAGES

There's always something special happening at an InterContinental hotel. Whether you are looking for a fun-filled getaway or a place to host your n...
Mark Hopkins San Francisco
999 California Street
San Francisco , CA , 94108
United States
Front Desk +1-415-3923434
Languages spoken by staff
German, English, Spanish, French, Hindi, Croatian, Hungarian, Indonesian, Italian, Japanese, Dutch , Punjabi, Portuguese, Romanian, Russian, Tagalog, Chinese
Pet Policy
Pets allowed, up to 25lbs, with a non refundable USD50 fee per night. Specific rooms or floor only. Pet cannot be left unattended in guest room.
Pet Fee $50.00 per night
CHECK-IN

3:00 PM

CHECK-OUT

12:00 PM

Late Check out Available
Accessibility
Service animals allowed
14 Room(s) with Accessibility Standards
Parking
Guest Reviews
Rated

3.8

out of

5

 by

244

reviewers.
Rated

5.0

out of

5.0
 by
Pat2054
great staff - great stay!
The staff at the front desk was extremely helpful and friendly. Also, each morning we ate a delicious breakfast in the hotel restaurant. The staff there was also friendly and gave us information about places to see and things to do. We had a wonderful stay and highly recommend this hotel!
June 5, 2013
Rated

5.0

out of

5.0
 by
TravelerJohn
Experiance at Holiday Inn Civic Center
I have been staying here for two or three nights every two week or so for the past two months. My experiences there have been about the same every time. I am greeted in a friendly manner by the Doorman (usually Tyrone - super nice guy and very helpful) and at the Front Desk, I get checked in quickly and efficiently. I am one of those horrible smokers and they make sure I get a smoking room. I seem to deal with Mark at the Front Desk and he really is a great example of what customer service should be. The rooms I've had have all been well maintained. In the restaurant, the choices are a bit limited, but SF has so many places to eat it is hard to compete. The service has always been friendly and the food is well prepared and tasty, I will be staying there again.
May 30, 2013
Rated

4.0

out of

5.0
 by
gerry29
Holiday visit
This hotel is situated well for a visit to all of San Francisco's sights. The hotel rooms are very clean and comfortable and the staff are friendly. Although there is construction work across the road which does cause noise, which is something the hotel cannot be held responsible for. I had a very enjoyable stay here.
May 26, 2013
Rated

5.0

out of

5.0
 by
Titilin
We'll come back soon
We enjoyed the hotel in every aspect. The only thing we didn't like were the homeless around the neighborhoud.
May 25, 2013
Rated

3.0

out of

5.0
 by
catz
Not the greatest
Restaurant and lounge were rarely opened. (I never did see it open). Room layout is awkward if there is more than one person. Staff weren't very knowledgeable. Couldn't provide me a receipt upon checkout, unable to answer questions about nearby attractions, couldn't book us a shuttle to the airport............
May 17, 2013
Rated

1.0

out of

5.0
Avoid!!
Staff are rude, hotel is noisy (building being demolished across the street, construction starts very early). Wifi does not work, hotel staff say that is fine because it is "free"- would rather have the option to pay for working internet then to be left without anything.
May 4, 2013
Rated

1.0

out of

5.0
 by
jamieq
Construction, Outdated and staff not so nice
I don't recommend this hotel. When I stayed there the construction across the street was really noisy. Staff were pretty unhelpful and the rooms were old and not that clean. The heating/cooling thermostat system was broken so I was plasted with cold air all night. I
April 29, 2013
Rated

2.0

out of

5.0
 by
eaglesfan11
Noisy, and maintainence issues (fire alarms, water problems) kept me up most of one night
Staff was friendly enough, and the hotel is reasonably priced, but frequent fire alarms (turned out to be false alarms) during the night and maintenance problems from 3am on were hard.
April 24, 2013
Rated

3.0

out of

5.0
 by
bedouin
Good Location, but very noisy
Convenient location due to the nearby BART/Muni station. Good value for the location in the city. Location is very noisy and pillows were not very comfortable to sleep on.
April 24, 2013
Rated

4.0

out of

5.0
 by
BigDiesel
Medication Approved!!!!
Nice outdoor heated pool. SMOKING ROOMS!!!! No hassle for medication for the entire stay! (You might not care.... but if you're like me you DO!!!!) Free Wi-Fi Staff was knowledgeable, helpful, and friendly on top of it!! Right down the block from all walks of life and tons of things to do. STAY HERE!!!!
April 21, 2013
Rated

4.0

out of

5.0
 by
MBW1
Business center tacky
Being charged to use the business center. Very tacky. I had to print a few pages from the the business center computer and printer,$15. First time I had the pay to do that. I glad I only had afew things to do.
April 21, 2013
Rated

1.0

out of

5.0
 by
Ducope13
Customer Service
I work with IHG and i had travel a lot and stay with Holiday Inn and i never experience such a bad customer service as i lived when i stay here. The hotel is super nice but the customer service (front desk) was horrible and if you need some changes and more clients start from there.
April 20, 2013
Rated

1.0

out of

5.0
 by
Mead
Not Good
I did not have a good experience at this location, they first gave me a room that was dirty and had a smell to it. The rooms were very old and out dated. The restaurant staff was not helpful or nice, I walked down to the restaurant to order some food to go back to my room after a long day and they tried an unprofessional amount of times telling me to order room service that they cannot let me order and take it to my room. After I said no they made me wait almost 45 min for the salad I ordered. I will never stay here again!
April 16, 2013
Rated

5.0

out of

5.0
 by
Priority916
Great Service
Even with the construction going on, it still is a great place to be! The hotel has made sure that you will not hear any tinkering before 8am and has provided two pairs of earplugs for you. It is pricey, but recommendable for the city, since everywhere else is $250/nite or more! I think $100 for a deposit is steep, but I know for next time and they also lowered for me since I was not aware of the change in price for deposits. Nick, Aldrin, and another front desk staff were as pleasant as always! Absolutely beautiful exercise room and available very early for me which was wonderful!
April 15, 2013
Rated

3.0

out of

5.0
Everything was fine except the location
Room, lobby and staff were all fine. Location was a big negative, though it was very close to BART. Walking around the area was very sketchy. The bed was actually comfortable and the room was ok overall. The patio door to the 4th floor pool? area looked like it could be kicked in easily if some one tried. The floor I stayed on said there was a pool there, but looking out through the doors, there was just a concrete pad over the parking garage or something. I didn't see a pool.
April 15, 2013
Rated

4.0

out of

5.0
 by
Irene5
Great help of housekeeping staff
We have left some clothes in the drawer and departed to another city. We called the housekeeping next day. The lady was very kind and promised to send back to us by courier. At last we got back everything within 3 days and didn't charge us any postal fee. We deeply thanks to all staff of the housekeeping! Cheers
April 11, 2013
Rated

4.0

out of

5.0
 by
mphan
Comportable service and enjoyable stay
Although I only spent two nights in this hotel, I really enjoyed my stay. Good price, good location, good staffs and good services. Highly recommend to future travelers!
April 10, 2013
Rated

2.0

out of

5.0
 by
MikeS999
Civic Center
Service in restaurant was mediocre. Area outisde hotel is filled with homeless and panhandlers. Witnessed lots of drug and begging. Did not feel safe after dusk. Room staff was a bright spot. Service at room-level was very good and these individuals worked hard to provide great service. I would stay there id I didn't have a choice but oitherwise would like elsewhere.
April 10, 2013
Rated

4.0

out of

5.0
 by
DocRocket
Good value
Other reviews rate the neighborhood as poor but this is just downtown San Francisco -- bums and downtown US city security issues. Did not seem particularly bad to me. The hotel is nice and the room was very comfortable. The staff treated me well and was very professional in general.
April 10, 2013
Rated

2.0

out of

5.0
 by
Markku
An older hotel
Holiday Inn Civic Centre is an older hotel. A lobby and other public areas are very modern. When you open a door to your room, it is like make a time travel back a few decades. The room which I got was a very noisy as it was a top floor next to the elevator shaft. Every time when lift moved, I hear lound engine sound and an elevator cabel banging. I have one suggestion: There are lifts opposite each other in two rows, one row against room walls and the other row is against stairs (I think it is so). During a night time those lifts near rooms are very disturbing and should be kept closed. Room itself was comportable
April 4, 2013
Rated

4.0

out of

5.0
 by
val18
great overall hotel!
i would definitely stay here again. location is not bad! its a city folks.. staff very friendly and do care about your stay being what you will enjoy. i loved how clean the rooms were and the bed is very comfortable not so fancy but its just what you need for a weekend stay. its also a very secure hotel overall great!
April 2, 2013
Rated

1.0

out of

5.0
 by
aribella
Not what I was expecting in a downtown location.
When you first get there the entrance looks nice and contemporary. Which I really liked it, made me feel like I had made a great choice in this hotel. BUT.....the room was terrible it looked really old like if we entered a whole different old motel inn. The carpet was really filthy and dirty. There were spots all through out the carpet. We didn't even want to be barefooted at all. Also the fabric materials from the chairs and sofa were really dirty and sticky like it accumulated a bunch of candy and dirt from some ones hands and smeared it all over the chairs. Overall the room was disgusting and dirty. We were even looking to stay somewhere else because that's how dirty the room was. We will never stay at this Hotel ever again looking the way it looks now. I deserve a refund for the whole stay. We even told someone to come to our room to see the carpet, chairs, and sofa. They agreed but didn't do anything to clean or accommodate our stay. By the way No FREE complementary breakfast! Parking per day was ridiculous and very expensive!!! Overall this hotel Experience was terrible!!!
April 1, 2013
Rated

4.0

out of

5.0
 by
Bill105
Bill105
An older Holiday Inn yet comfortable and great location to local transit system on Market St.
March 21, 2013
Rated

4.0

out of

5.0
 by
meunlv
Excellent stay
Thoroughly enjoyed our stay, room was very comfortable and the staff was very kind and accommodating. Would definetly stay there again.
March 18, 2013
Rated

5.0

out of

5.0
 by
Musclebearnz
5 Star service. 3 star price !!
I had the pleasure of staying for a week arriving 15 Feb. Check in was smooth and fast and appreciated being allocated a room hours before check in. I was given a newly refurbished room on the 12th floor with a panoramic view over the city. I love having a balcony and being able to open the ranchslider and let some fresh air into the room. Check In lady was great, along with the cheerful and kind housemaids. One Doormen was fantastic, one other one wasnt so pleasant. The bed was lovely, although I got cold during the night most nights, it was only on the last night did I realise there was a nice cozy duvet in the wardrobe. I appreciated the extra benefits of being a Platinum Elite member; early check in, late check out, complimentary water, free drink at the bar. The hotel had free wi-fi and on the floor I was on it was lightning fast. All in all, a great stay at an old favourite. The only criticism, the outside of the building could do with a lick of paint. That faded pink makes the building look very 1960's.. Also, being charged extra for the use of a fridge, when there was obviously fridges in the rooms previously was a bit of a disappointment..
February 26, 2013
Rated

4.0

out of

5.0
 by
Washitonian
Wonderful Stay
We only stayed one night, but it was a very good night. The Stay and Park package we got was an excellent deal, especially where parking is at a premium like in San Francisco. The staff were very helpful, with answers ready for all of our questions. And willing to work with us on extended parking. This goes for the person I talked to on the p[hone before I came, right through the person that took our key cards when we checked out. All done with a smile. The only thing that I would change are the double beds. So many hotels have gone to the two Queens, instead of doubles. With the trend of obesity in the United States, double beds are just too small for a lot of couples today. Thank you for the wonderful weekend. This is the second time that we have stayed at this location and we will be back.
February 21, 2013
Rated

5.0

out of

5.0
 by
Marlar
9 night stay. Would do it again in a heart-beat!
If you have reasonable expectations, this is an outstanding hotel in San Francisco. It is in the Civic Center area that has it's own challenges, but if you know the city and the MUNI, you will love this place. The staff, especially David, Mark and Luiza were outstanding in their customer service. They treated us like family members and not customers. Now, I have got to say, that I am a platinum and ambassador member ot the IHG so I did not fall off the turnip truck yesterday. It is not an Intercontental Hotel, but it is not far from it. We truly enjoyed out stay here and would recomment it anyone who knows the city. Great for getting around, great room, and outstanding staff. What more can I say....am planning a return trip next year. Thanks much!
February 15, 2013
Rated

4.0

out of

5.0
 by
Scoovie
Okay...thin walls and holes in curtain
While the room was okay and the bed comfortable, we heard a lot of what was happening in the next room. In addition, there were holes in the curtains which allowed light into the room earlier than wished. The bathrooms are rather small compared to other Holiday Inn properties. Finally, we smelled cigarette smoke in the bathroom the last morning...reported this to the staff. Must have come up through the venting in the bathroom from room(s) below. Was amazed that we had to pay to use the computers in the business center...thought those were always available at no cost.
February 15, 2013
Rated

4.0

out of

5.0
 by
MTHerman
Great Rooms and value! Noisy City!
The room was very comfortable and spotless! I apprciate having a makeup mirror in the bathroom. Check in was quick and staff was helpful. I recieved a complimentary cocktail coopon! We loved being so close (a quick walk across the street) to the Orpheum Theater! Unfortunately, San Francisco is NOISY! Trucks, sirens and airhorn warnings start early in the morning and some through the night. We were on the 14th floor and still could hear the ruckus! If you need quiet pick another location or wear earplugs.
February 7, 2013
Rated

4.0

out of

5.0
 by
Kuki
Good hotel
The overall experience was great. Stay away from the bar tender, seem to have an attitude problem when servicing or asking questions regarding drinks.
January 29, 2013