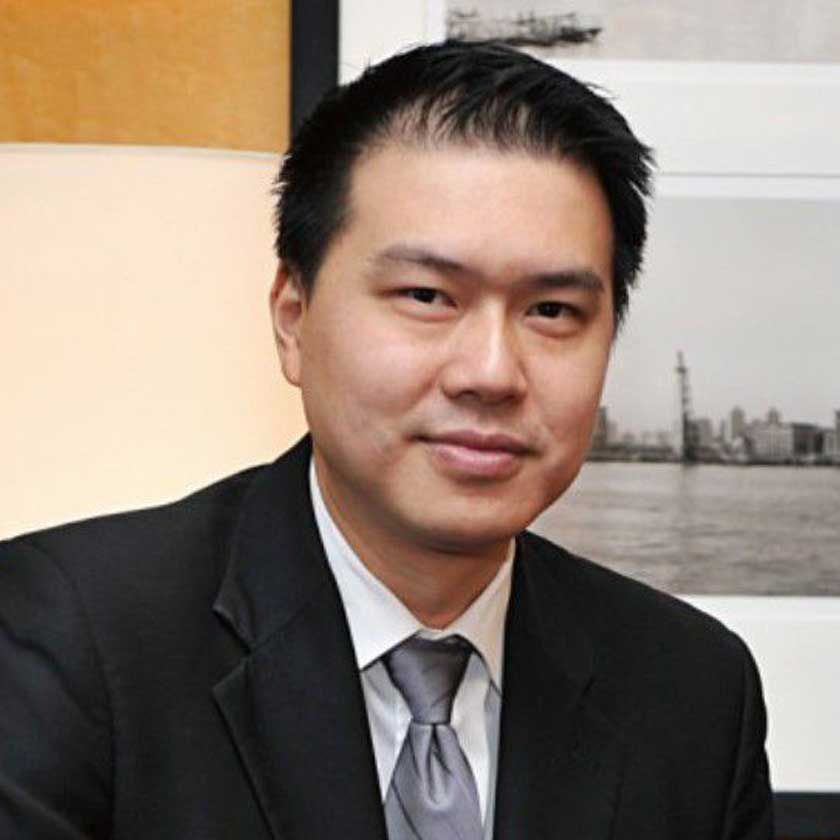 Tim Guo
Chief Concierge 8621583566664
Welcome To Shanghai
Welcome to the InterContinental Shanghai Pudong. I am Tim, working in Concierge of the hotel. My team and I are delighted to have you staying with us and we are here to ensure that you have an unforgettable experience in Shanghai.
The Concierge team of InterContinental Shanghai Pudong is informative and helpful, we will help you to explore the city with our local knowledge.
MORNING

Wake up early and join the Tai Chi Class at the entrance of hotel starting from 6.30 am every morning. Visitors are welcomed to have a try. After this refreshing exercise, we suggest you to enjoy a healthy and sumptuous breakfast at our Level 1 restaurant located on the ground floor of the hotel. Next up on your list should be a visit to Xinyang Market in Pudong near Shanghai Technology Museum. You can buy many traditional souvenirs and accessories there, such as pearls, handbags, shoes and ties. Or try out one of many skillful tailors who are specialized in customized outfits.

AFTERNOON

Continue your adventure by taking a short taxi ride to the Yu Garden and prepare to get a real taste of Shanghai at Nanxiang Xiao Long Restaurant. This restaurant is in the middle of the Yu Garden Bazaar and has gained a reputation in guidebooks for being the place to try the famed Shanghai delicacy Xiao long bao, or soup dumplings. On the ground floor, there is a take-away option that attracts long queues. If you're willing to pay a little more, you can go upstairs, where they offer to more price tiers. Our advice, drop a little extra coin and save you the time and hassle of waiting in line. Tianzifang located on Taikang Road is an arts and crafters enclave that has developed from a renovated residential area. It is known for small galleries, coffee shops, trendy art studios and narrow alleys. It is also a great place to kill the time with High Tea in the afternoon and finding countless opportunities to take pictures.

EVENING

Shanghai is an incredible but hectic city, so take the evening to relax. Enjoy a fantastic dinner in one of the a lot of restaurants on the Bund, take in the view of the Huangpu river and see the fiery sunset that somehow feels so appropriate; Shanghai is a city with so much energy you would believe it could burn out the sun. If you feel infatuated with this impressive stretch, take a cruise down the river, see the wonderful architecture from a distance and feel the city regenerating for tomorrow.
LOCAL CULTURE

Cheers

If you toast with someone who is older than you or his position is higher than you, your glass must be lower than his to show your respect in China.




Destination in Chinese Characters

Most people cannot read pinyin language (Chinese in western letters). Make sure that you have the address of your destination written down in Chinese characters and always take a Business Card from the hotel when you leaving.




Keeping face

The Chinese are loathed to say 'no' or admit to not knowing something. If you ask a question several times and do not get a proper answer it is likely that they do not know the answer. Please try not make a Chinese person lose face by asking questions that they cannot answer as it will embarrass them in front of others.




Traffic Rules

Traffic rules in Shanghai work differently to most other cities. Please take care when crossing the street. A green light does not mean that there is no car turning left. Please make sure you look left, right, front, back, up and down before crossing the road.




DID YOU KNOW ?

Maglev Train

The Maglev Train is the fastest in the world and Shanghai is the only place which has one. It takes you eight and a half minutes from Shanghai Pudong Airport to the Long Yang Road Station, a distance of 30km with a high speed of 431km/h.




Pudong Area

Pudong area, where our hotel is located, was farmland only around 18 years ago. People used to say that it was better to have a room as large as a bed in Puxi than have a whole apartment in Pudong. The InterContinental opened as the first 5-star hotel in Pudong in 1996.




Shanghai Jewish Corner

Shanghai Hongkou District used to be a place where Jews took sanctuary during World War II. Now there is a Synagogue Museum at 62 Changyang Road.




WHAT TO PACK

Appropriate clothing and good walking shoes

Shanghai has four seasons so make sure you carry appropriate clothing. The temperature in winter can be below zero degrees Celsius whilst in summer it can pass 35 degrees Celsius. The humidity is very high all year round which makes the temperature warmer in summer and colder in winter.




Hotel address and telephone number

Taxi drivers are not familiar with the English pronunciation for the hotels in Shanghai. Try to get the address in Chinese characters beforehand or at least the hotel telephone number so you can ask the operator to tell the taxi drivers where to go. To avoid all of that hassle it is best to book a pick up service.




Medicine

If you require medicine for a health condition please make sure you put it in your hand luggage since bags regularly get lost at airports. Chinese pharmacies do not trade in many international pharmaceuticals so it is safer to bring along your own.



InterContinental Shanghai Pudong
No.777 Zhangyang Road,

Shanghai

,

200120

China, People's Republic Of

Front Desk

+86-21-58356666