Skip Navigation
English
|
|
|
|

Sign In

Book online or call: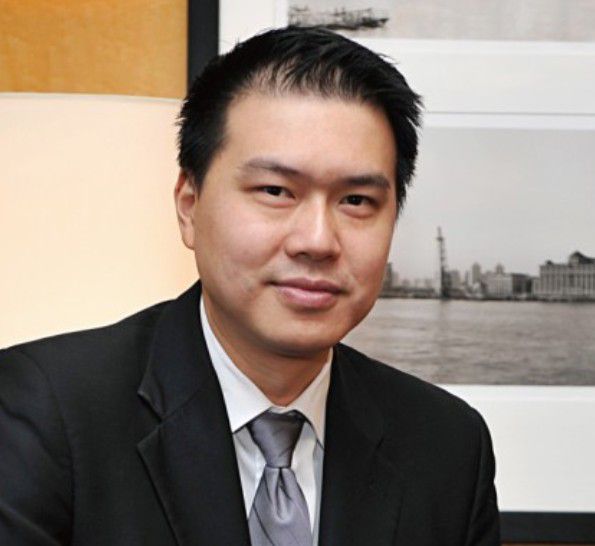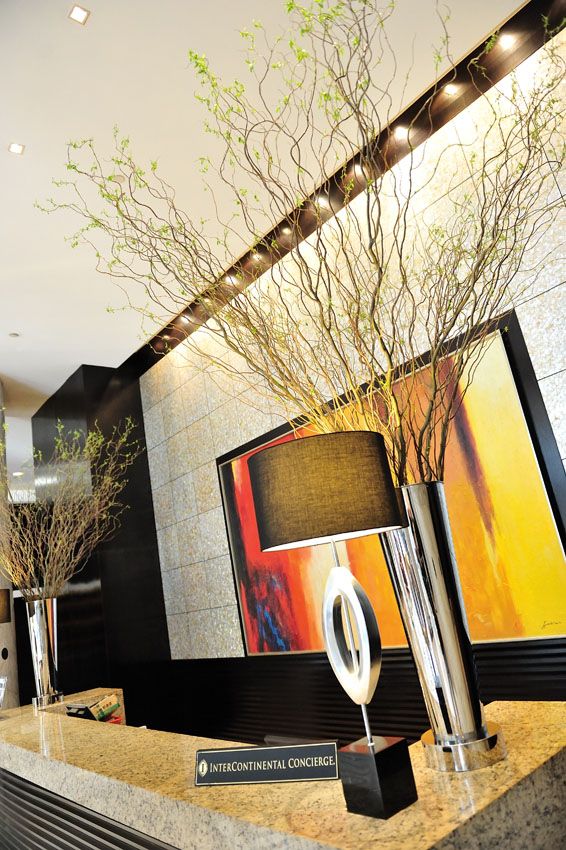 Insider Tips
LOCAL CULTURE
Cheers
If you toast with someone who is older than you or his position is higher than you, your glass must be lower than his to show your respect in China.
A LUXURY BUSINESS HOTEL OWNING A UNIQUE AND CONVENIENT LOCATION AT LUJIAZUI
The Shanghai Pudong is ideally located in the heart of Lujiazui, the city's business, shopping and restaurant district. This Shanghai hotel sits directly on the bustling Zhangyang Road, within easy walking distance of many of Pudong's major shopping attractions. With two restaurants and a lobby lounge serving delightful cuisine, and a full-service spa with treatments that combine Eastern philosophies with Western techniques, this Shanghai hotel is the ideal choice for both business and leisure.
HOTEL HIGHLIGHTS
Restaurant & Lounges

Our Level 1 restaurant, and Chinese restaurant Oriental House, offer extensive choices of international cuisine from west to east. Stylish Lounge77...

Amenities & Services

Cool off in our indoor swimming pool where the natural daylight creates a great place to relax and unwind. The hotel has a fully-equipped 24 hour h...

SPECIAL PACKAGES

There's always something special happening at an InterContinental hotel. Whether you are looking for a fun-filled getaway or a place to host your n...
Shanghai Pudong
No.777 Zhangyang Road,

Shanghai

,

200120

China, People's Republic Of

Front Desk

+86-21-58356666
Languages spoken by staff
German, English, French, Japanese, Chinese
Pet Policy
No Pets Allowed.
CHECK-IN

2:00 PM

CHECK-OUT

12:00 PM

Late Check out Available

Evening Reception Desk Open
Accessibility
Service animals allowed
1 Room(s) with Accessibility Standards
Parking
Guest Reviews
Rated

4.7

out of

5

 by

196

reviewers.
Rated

5.0

out of

5.0
 by
269ekg
跨年入住欣赏烟火绝佳地!
独特的地理位置,周围没有高楼阻挡,可以一览浦江两岸美景。看烟火更是没话说。 今年3月份结婚10周年,已经预订准备再次入住了。
January 10, 2014
Rated

5.0

out of

5.0
 by
Samuel 201413
Fantastic memory
Good location, easy to get TAXI. Fancy room, unforgettable view, restaurant of 6F is great. I hope i will be back in the near future.
January 7, 2014
Rated

4.0

out of

5.0
 by
Rach28
Interesting interior design, comfy bed
Warm welcoming gift! Room is quite spacious and comfy, also has great view! But service at quay restaurant is pretty lame.
January 5, 2014
Rated

5.0

out of

5.0
真的太好了
环境很好的酒店,我住的房间落地窗能看到江边,洗澡的时候也能看到外面景色,非常美。枕头可选,床铺舒适。
January 4, 2014
Rated

5.0

out of

5.0
 by
jackyshi611
Good hotel
The staff is very enthusiastic. Room is very clean and facility is great, The room is very quite and a good sleep quaility. The view is excellent. This hotel is one of my favorite hotel. Recommend this.
January 1, 2014
Rated

5.0

out of

5.0
 by
homa
Excited from the neigborhood!
Stayed here during Christmas Eve and the event atmosphere was everywhere around! Everyone was friendly. Me and my wife were being surprised through gifts and sweets from the hotel. The room is stylish and with a modern touch from the local elements, which is just great! A special thank you to the reception team- Emma, who's totally helpful. And with her professional assist and attitude, I could enjoy my stay in such a great hotel, and always with smile!
December 29, 2013
Rated

5.0

out of

5.0
 by
529665914
美丽的外滩酒店
地段无与伦比,浦江二岸美景尽收眼底, 客房设施符合洲际集团的名气, 停车不太方便, 早餐流程有点复杂,简单点就更好了
December 28, 2013
Rated

5.0

out of

5.0
 by
kalvas
Memorable experience
The staff learned that I checked into the hotel on my birthday and dropped by to offer me a bday treat, that was very sweet of them. I would recommend expand the room service menu.
December 26, 2013
Rated

5.0

out of

5.0
 by
MrPeng
贴心服务,宾至如归
在此庆祝纪念日,酒店为我们提供了精心安排和贴心服务,令人倍感温馨。酒店紧邻黄浦江,景色绝佳;房间设计和布置很有特色!
December 17, 2013
Rated

5.0

out of

5.0
 by
ksld61818
非常感谢酒店员工
我因早上开会,急忙退房,在退房的时候由于匆忙将重60克的黄金项链和价值8万元人民币的名士金表遗留在放内,感谢前台大堂经理和客房服务员将捡到的东西第一时间通知我,我在开会中还没发觉东西掉了,十分欣喜。
December 16, 2013
Rated

5.0

out of

5.0
 by
Stevechina
Great value and a fine hotel
Great service , great staff , excellent decoration and lots of history of shanghai shown on tablets, a memorable hotel I will return to again.
December 11, 2013
Rated

5.0

out of

5.0
 by
primitivepios
A whole new level
Wow. What a hotel. From the first email I sent the hotel, to the last I recieved after returning - this is one of the best. Service is fantastic - got upgraded to the insane 2120 room with views over Pudong and the Bund. Night cap was certanly a blessing. The design is uncomparabale, the breakfast is fabulous, Quay serves fantastic food all day... What else can you ask for? Will never stay anywhere else when in Shanghai. Never!
December 5, 2013
Rated

4.0

out of

5.0
设计感佳,顶楼酒吧推荐!
地理位置有点偏,附近没有什么公交设施,比较适合自驾。 酒店挺有设计感,老上海特色,服务很友善! 顶楼的酒吧很赞!
December 2, 2013
Rated

5.0

out of

5.0
 by
laoyu
非常漂亮的酒店
英迪格的特色很明显,房间装饰很有特色。位置很好,就在外滩上,黄浦江的夜景很漂亮。健身房和游泳池都非常棒!早餐也充分体现了英迪格的特点。很喜欢这样的酒店。员工服务态度相比洲际和皇冠假日略显一般。
November 26, 2013
Rated

5.0

out of

5.0
 by
JDiggy
WOW
What can I say? This was a great place to stay. Worth the money and time...didn't want to leave. :)
November 24, 2013
Rated

5.0

out of

5.0
 by
Exbackpacker
The almost perfect stay
Flying from Mexico after 15 hour flights is always a jet lag waiting to happen, i'm a new IHG member that got status match to Platinum from SPG so i'm still discovering all the brands IHG offers. I'm happy i decided to book a night at the Hotel Indigo after such a long flight i was greeted really well by the staff and specially Leon who help me get upgraded to the best room available it was a pretty busy weekend so i didnt get an upgrade to a suite but to the best room available was more then enough :) with a Great view of the city. The only reason the stay was not perfect was because of bad luck of the suite being still occupied since i arrive 7 am at the hotel. Pros: Great location Nice swimming pool Great FREE breakfast. Internet was fast. Cons: Only the price i guess but you get what you pay for :).
November 21, 2013
Rated

5.0

out of

5.0
 by
Matt42
Very nice staff, refreshing design, great location
We really enjoyed our stay at the Indigo in Shanghai -- felt very welcome by the friendly staff, liked the location directly on the Southern end of the Bund, and the amazing view of the Huangpu river and Pudong skyline from our room.
November 20, 2013
Rated

5.0

out of

5.0
AMAZING!!!
I cannot rate this hotel highly enough. The decor, the staff, the location, the food (especially the breakfast buffet)... everything was amazing! Having lived in Asia for 5 years and being particularly well traveled its quite challenging to find better accomodation but Indigo on the Bund is certainly up there at the top of the list!
November 19, 2013
Rated

3.0

out of

5.0
 by
Refine
Fantastic river view, best location to see the Bund from day time to night time
I like the shower, it has three modes, rain forest downpour, spray and the standard handheld shower head. Shower room has a windows, you can enjoy the river view during a bath or shower, otherwise for a city view room, you may want to close the bind just in case opposite building can see you having a shower. I love the rain forest downpour as I find it so relaxing after a day of work at the office. Full gadget toilet, from seat warmer, odour removal and after business cleansing, very advance, cannot ask for more. If you want the best Bund view, room XX09 is a corner room, otherwise XX07 or XX08 can see the Bund clearly. There are some city view tiny rooms, try to avoid these one XX02, XX04 and XX06, of which I don't think they are worth for the price with the size of the room and view. Wide variety of TV channels, but video quality can be quite bad, some channels flicker, not in high definition, stretched 4:3 format fit to a 16:9 TV. Sound quality is ok over all, except CCTV2 get distorted badly. Very comfortable bed, with a green and orange lantern hanging on both side of the bed, very old Shanghai style special interiors. Quay's staff can be super friendly, but at times staffs just concentrate and spend too much time cleaning and tidy up the table, then disappear nowhere when you needed their attention. Food chooses are limited, just one page and menu has not updated for a while. It is ashamed and could bring a lot of customers at lunch and dinner with this fantastic river view. Char dining is located at the 29th floor, starter comes with complementary warm bread, I ordered the sweetcorn soup, black cod with lime syrup (very good combination), on the side mash potatoes and caesar salad. All very nicely cooked and well present. Must visit with your love ones and best make a reservation as it could get very busy. Hotel is far from any Metro station, taxi will be one of the methods unless you know the bus route well. Recommend hotel provide directions how to get around the city, like ferry services and local bus route maps for travelling to popular tourist attraction during check-in. Hotel does not provide complementary laundry even if you are the platinum elite member, unlike Crown Plaza hotel have 2 pieces a day. Also there is no option for reserving the same room every time you visit this hotel.
November 17, 2013
Rated

5.0

out of

5.0
 by
Modan
体验外滩景致的绝佳酒店
第一次入住Indigo酒店,和朋友入住Corner套房,Bund的景非常令人震撼。从南码头看过去,外滩美极了。 需要提高的是,前一日晚上在预订的时候,前台值班人员的口气和态度有点傲气……看来服务质量不是朝夕间就能改进的……这一点还是洲际更让人心安。
November 10, 2013
Rated

4.0

out of

5.0
 by
ksld61818
房间很有老上海味
酒店具有地方色彩,服务也比较得体,客房的布置也不错,客房的送餐也很好,就是早餐特差,那么好的景色居然很差的早餐,
November 6, 2013
Rated

5.0

out of

5.0
 by
SVFL
Stellar Hotel
I've stayed at Hotel Indigo-Shanghai twice now on business and cannot say enough about it. The location could not better: right on the river with incredible views of the new city and walking distance from some great shopping. The hotel's interior design is funky, modern, tasteful and comfortable…clearly, a LOT of thought and creativity went into the design elements and a great deal of attention was paid to detail. The staff, from top to bottom, are wonderful. I was especially impressed with Sophie (Sophia?) in the 6th floor Quay dining room, with Malte and Jackson at the front desk, and with Jerry in the rooftop bar. All four were professional, friendly, accommodating and terrific ambassadors for their brand (the rooftop bar and it's awesome soundtrack of music were incredible…there's not a better bar anywhere in Shanghai). No reason to look elsewhere. This is where you want to be in Shanghai.
November 4, 2013
Rated

5.0

out of

5.0
 by
Moore722
位置绝佳 员工热情
第三次入住了,一如既往的好,景色如画服务热情,周围交通也很方便。特别要赞一下大堂的周经理,服务非常周到。
October 29, 2013
Rated

5.0

out of

5.0
 by
PAPAU53
WONDERFUL HOTEL ON THE BUND
DIRECTLY ON THE PROMENADE AT THE END OF THE BUND THE INDIGO IS A SURPRISE. HOTEL STYLISH , WITH A VERY GOOD TASTE, BEAUTIFUL SPA, BAR ON THE ROOF WITH TERRACE, BREAKFAST CHINESE AND CONTINENTAL TOO. WALKING DISTANCE OF THE MOST IMPORTANT BUILDING OF THE BUND. WAS A PLEASURE TO STAY THERE, VERY RELAXING, GOOD QUALITY OF THE FOOD AND A STAFF VERY EFFICIENCY.
October 25, 2013
Rated

5.0

out of

5.0
 by
micjai
Excellent service
Great hotel and excellent service. The staff went out of their way to make my stay a pleasure. Highly recommend to anyone when budget is not a concern.
October 11, 2013
Rated

4.0

out of

5.0
 by
team1ab
Quiet and Excellent Service
My request for the high floor with nice view wasn't ready when i was checking in but the front desk manager Leo made it me hard to get frustrated because of his kind service. He first offered me a room on smoking floor, but when i went up the bathroom wasn't clean so I called him up and told him the situation, then he once again upgraded my room to different floor with non-smoking, but there was another issue where the window socket was malfunctioning, so at the end he finally upgraded to suite, which made everything so much better that night. From that room I was able to see the view of Waitan perfectly, and it was very comfortable. Thank you for accommodating me during this visit. Keep up the good work!!
October 6, 2013
Rated

5.0

out of

5.0
 by
Moore722
景色美 设计佳 虽有缺憾 瑕不掩瑜
江景房的景色很不错,房间和酒店的设计也很有感觉,进了酒店很有一种民国时期上海滩的感觉,加上面对滔滔不绝的黄浦江,别有一番风味。但还有一些地方需要改善,客房的床比较短,个子高的人得斜过来睡,还有空调启动的时候房间内部能听到滴水的声音。不过这些都不算大问题,整体而言这次入住还是很愉快很值得的。
October 2, 2013
Rated

5.0

out of

5.0
 by
QElin
非常棒的飯店
很好的飯店,服務態度很好,很用心枕頭都有多重選擇,可以看到美麗的外灘下次還會入住。只是距離地鐵站必須打車才到但是還好車資大尬是起步價。
September 29, 2013
Rated

5.0

out of

5.0
 by
Alle5
A Personal Favorite
Excellent location right in front of a picture perfect scene of the Bund. Love the design, atmosphere and feel of the hotel. A friend and I stayed for one night and we were pleasantly surprised by how the decoration of the room gave off a relaxed but modern vibe which perfectly matched our personalities. The only problem that I had was that there wasn't a pen in the room, just a lead pencil and some nice colored ones. We very much enjoyed the swimming pool which, just like our room, had an excellent view. All the staff were professional and helpful. Definitely looking forward to going back in the near future. A must stay when in Shanghai!
September 29, 2013
Rated

5.0

out of

5.0
 by
sallen1909
Wow - What a great hotel !!!!
Just loved this refreshingly hip designed hotel on the Bund. Staff could not have been more courteous or helpful. We had a room with view over the river. The balcony bar on the 30th floor is just stunning for its views. Will definitely be staying there again on next visit to Shanghai !!!
September 22, 2013