Skip Navigation
English
|
|
|
|

Sign In

Book online or call: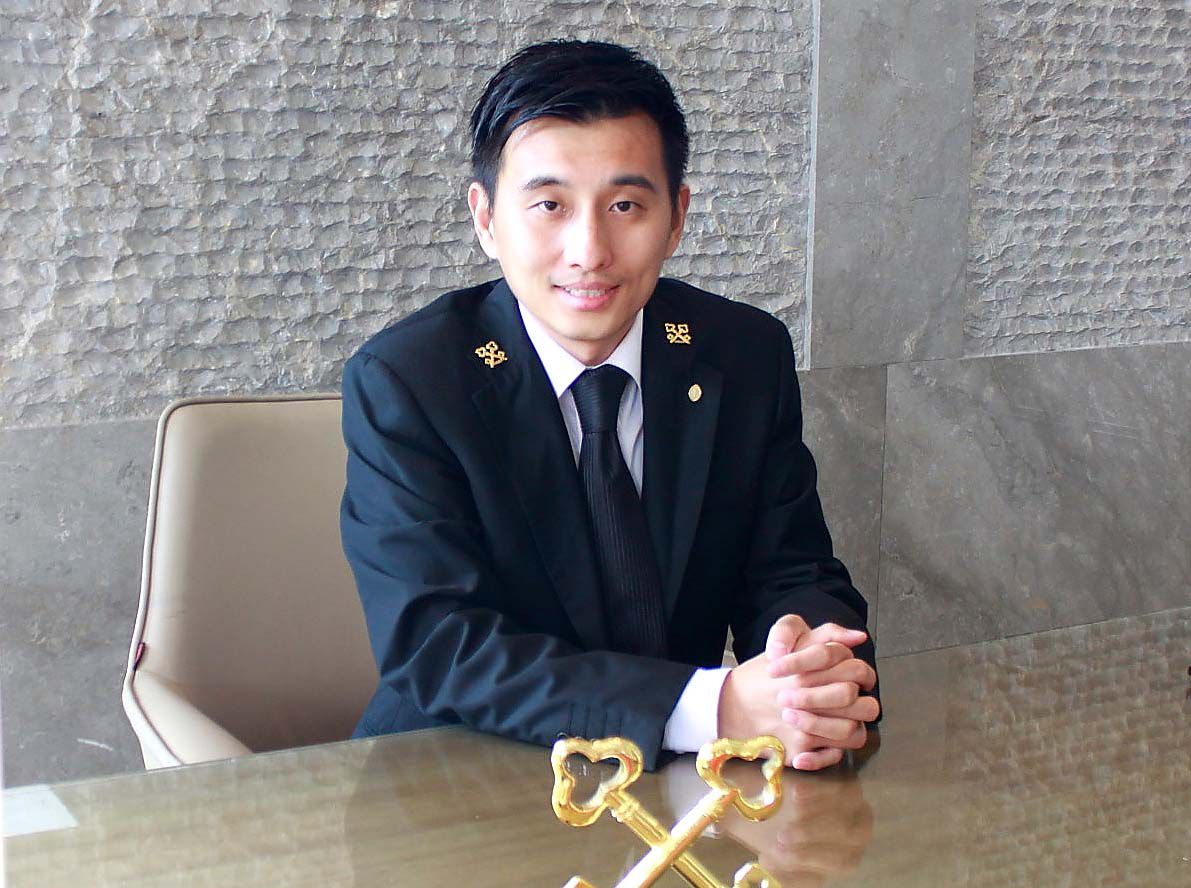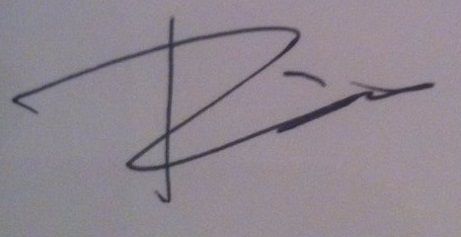 Insider Tips
LOCAL CULTURE
Bargaining
There are lots of markets in Shanghai such as Qipu Road, Xin Yang Market, which is selling clothing, bags and small decorations. It's very popular for the young people and overseas person. All the prices they offered can be negotiated. People enjoy the process of bargaining.
EXPLORE THE ANCIENT AND THE MODERN AT NEW SHANGHAI HOTEL
Located adjacent to the Huangpu River and Nanpu Bridge, InterContinental Shanghai Expo offers 384 contemporary guest rooms, suites and villas featuring impressive river view. A short drive from the heart of Shanghai's central business district, this Shanghai hotel is ideally situated for exploring the richness of ancient China and the energy of a modern metropolis. Relax at our full-service spa or savour international cuisine at Cafe 1188, featuring open show kitchens.
HOTEL HIGHLIGHTS
Restaurant & Lounges

Cafe 1188, an international culinary experience featuring open show kitchens. Sheng Hui Tang offers authentic Cantonese food, Basilico specialises ...

Amenities & Services

Spa InterContinental, Swimming Pool and Health Club are located on the 4th floor. 11 treatment rooms and massage area with river views. A 25m swim...

SPECIAL PACKAGES

There's always something special happening at an InterContinental hotel. Whether you are looking for a fun-filled getaway or a place to host your n...
Shanghai Expo
No.1188,xueye Road,
Shanghai , 200125
China, People's Republic Of
Front Desk +86-21-38581188
Languages spoken by staff
German, Greek, English, Spanish, French, Hindi, Indonesian, Japanese, Korean, Chinese
Pet Policy
No Pet Allowed
CHECK-IN

2:00 PM

CHECK-OUT

12:00 PM

Late Check out Available

Evening Reception Desk Open
Accessibility
4 Room(s) with Accessibility Standards
Parking
Guest Reviews
Rated

4.2

out of

5

 by

104

reviewers.
Rated

4.0

out of

5.0
 by
Mark HB
適合參加上海新國際展覽館的好地方
適合參加上海新國際展覽館的好地方, This location is really good for visit SH SNIEC. 中上的水平, 各方面表現都非常平均, The performance is good for all side. 我個人認為非常適合參加上海新國際展覽館商務旅行的旅客 I think it is good for short-tern business trip if you will visit SH SNIEC.
July 13, 2014
Rated

5.0

out of

5.0
 by
Nucci
Good experience
The Crown Plaza in shanghai remains a great choice.
July 7, 2014
Rated

4.0

out of

5.0
 by
YIN@
床铺舒服
总体不错,因为品牌,所以每次到上海 均选择贵店,地理位置方便,只是客房服务的对应不及时,电话3次才送到预约的物品,希望改进
July 6, 2014
Rated

5.0

out of

5.0
 by
David 58
Great location and friendly service
For the business traveller this hotel offered everything needed to make the stay a pleasure. The front of house staff and management especially did everything to help.
July 6, 2014
Rated

5.0

out of

5.0
 by
Luv Shanghai business
Fantastic service and the most comfortable room!
My favorite place to stay in Shanghai. The most comfortable rooms and welcoming staff. Excellent food and a convenient location.
July 6, 2014
Rated

5.0

out of

5.0
 by
Paultje
First Class Serivce!
Staff went out of their way to help. Never had to ask for anything. Really enjoyable stay, happy to recommend the hotel.
July 2, 2014
Rated

4.0

out of

5.0
 by
natalie N
comfortable pillow and facility
Facilities such as gym, breakfast... are quite good. In case of gym. it runs 24 hrs, so it is really convenient. And staffs are always kind. It feels really nice~
June 25, 2014
Rated

3.0

out of

5.0
 by
ninibi
没有对会员进行的升级服务
没有对金卡会员的升级服务,房间比较老旧,空调声音比较大, 地毯有不干净的地方,打出租车很部方便,没有安排到地铁站的班车
June 23, 2014
Rated

5.0

out of

5.0
 by
kilerkido
Great Service and Great Room
I had been staying at this hotel for my frequent trips to Shanghai. Every time I would have some issues be it internet, water plumbing, etc. This time I was pleasantly surprised that it was a perfect stay! I had a good room, slept well every night and the shower was great. They had certainly take all my past feedback and made lots of improvements! I also see the staff commitment to service! Well Done~
June 20, 2014
Rated

4.0

out of

5.0
酒店服务很好,设施略老
入住快捷,位置较好,但标识不明显,很容易走丢。屋里的设施比较老,马桶的位置很别扭。但干净卫生没话说。早餐希望增加馄炖。门口有黑出租。
June 17, 2014
Rated

4.0

out of

5.0
 by
TaHe
Good service
The staff was very helpful and caring. Good service by people in the reception and restaurants.
June 17, 2014
Rated

3.0

out of

5.0
房间清洁整齐,服务尚待提高
这次出差之前,去浦东出差大多数都是在裕景住,这次因为订房的关系最终定了世纪皇冠假日酒店。之前在青岛和镇江都多次入住过皇冠假日,对早餐非常满意,觉得房间和服务也都能对得起星级,这次本来对世纪皇冠假日酒店也抱有较高的期望。到入住的时候,发现房间干净,对得起星级,地理位置也堪称方便,虽然到大拇指广场和世纪公园走路还是较远了点。住了两个晚上后,认为酒店应该在服务方面尽快提高: 1.擦鞋服务。作为商务旅客,基本上每住一家五星酒店我都会尝试擦鞋服务。贵酒店的水平实在令人不敢恭维,可能比路边给5块钱擦鞋的水平还差。既舍不得上鞋油又不注意处理细节。更不要说上蜡之类的。 2.早餐。如果说酒店装潢和洁净程度可以达到五星,贵店的早餐我最多只能给4颗星。品种之少令我很诧异。至少在青岛和镇江住的皇冠都比贵分店要强上不少。 3.大堂酒吧、休息吧。现在连普通的四星酒店都知道在大堂酒吧、休息吧放一些轻柔的背景音乐了。贵分店身为五星酒店,不说请驻唱歌手,搞个音响设备应该不是什么高成本的东西吧?这个真的很失望,我和友人喝了一杯就立刻换地方了。 总的来说,世纪皇冠假日酒店对于只是临时入住的商务旅客来说还是可以考虑的;但是假如酒店在服务方面没有提高的话,对于有特殊需求或者长住的旅客可能并不是一个特别好的选择。
June 17, 2014
Rated

4.0

out of

5.0
 by
Tonysg
Good service
The service from my checking till checkout, all staff provided the best service, thanks
June 16, 2014
Rated

4.0

out of

5.0
 by
RobinN
Good location for fair
I stay at this hotel once a year when exhibiting at SNIEC. The free shuttle bus service to & from the fair is a useful benefit as it can be difficult to get a taxi after the fair. I must compliment the American guy working in the Club Lounge. He was friendly, attentive and good company. There are shops and restaurants within walking distance and the Bund is a short taxi ride away.
June 16, 2014
Rated

5.0

out of

5.0
 by
sinomike
很好的入住体验!
酒店位置不错,打车、坐地铁、外出就餐都很方便。酒店早餐样式很多,味道不错,就餐环境也很好。房间布草温馨,床很舒服。服务员态度很好,效率很高。窗外景色不错,正对着世纪公园,是晚饭后散步的好去处。很喜欢这个酒店!
June 10, 2014
Rated

4.0

out of

5.0
 by
Wil13
Smooking / non-smoking?
I did an online reservation with non-smoking room but after the 1st night I found out I was on the smoking floor. Checked with the front desk on the 2nd day and they said their record showed I requested a smoking room but I have my confirmation email saying I reserved a non-smoking room, The front desk staff offered me to switch to a non-smoking floor that means I have to pack my stuff and move. I went back to my room and packed then called the front desk, they sent a staff with the new room key and helped me to move. I appreciated their quick response and good service!
June 10, 2014
Rated

5.0

out of

5.0
 by
yulee
交通便利
选择的理由是离浦东机场比较近,居然还得提供五十个字符。。。不够还得继续凑字数。123456789011223344556677889900
June 10, 2014
Rated

5.0

out of

5.0
 by
ocean57
great staff
Great staff and service,friendly and extremly courteous .Make you feel welcome and at home the minute you walk in the door .Very convenient location .A great value .
June 8, 2014
Rated

5.0

out of

5.0
 by
AdrianS
Another awesome stay at Century Park!
This hotel is my favourite in Shanghai year after year. The team led by Nigel do a fantastic job! This trip for me was different insofar that I had 1.5 weeks business then my wife joined me for 1 week. Richard and Jerry (concierge of the highest quality) sorted out transport from the MAGLEV for my wife, colleagues and their families - much appreciated. The 25th floor team (Nancy, Seven, Colin, Ken, Slava, Logan...) are welcoming, responsive and discrete. I love the changes that have been made the main breakfast area - much variety and fresh cooking - it has transformed the experience. This is probably the *only* hotel that I look forward to staying at....
June 5, 2014
Rated

2.0

out of

5.0
 by
Sweden
they lost my clothes when wasing
Good hotel but management didn't care when loosing my clothes durin washing. Otherwise real nice hotel and near to the Fair in Shanghai
June 2, 2014
Rated

5.0

out of

5.0
 by
valgin2150
All Crown Plazas should be like this.
Excellent hotel, staff was helpful, attentive, and smiling. Great location, quiet at night - next to the park, with a running map given at the concierge desk - I went around 6AM (jetlag!) and there was not a car - a real pleasure for as close as we were to downtown Pudong. The hotel could be used as an example for other hotels in the IHG group, and for other hotels in general. Well done!
May 21, 2014
Rated

5.0

out of

5.0
 by
GeoffjD
Shanghai Exhibition Visit
One of thee best Crowne Plaza Hotels I have stayed at. Great location for exhibition, restaurants and sunway is close. Breakfast area in the morning shows some degree of training for staff required but still excellent selection of foods and drinks
April 29, 2014
Rated

1.0

out of

5.0
 by
TANGJIAN
Poor service and internet
Breakfast was included in booking, but the staff said that it is excluded. WIFI speed is very very very terrible!!!
April 12, 2014
Rated

5.0

out of

5.0
 by
ALSHOUBAKI
its royal crown plaza hotel
its still not enough to descript crown plaza as your home. service is bass than royal home .I find when im in crown plaza hotel look like im in royal home
April 6, 2014
Rated

3.0

out of

5.0
 by
Ainnij
No wifi in room
There is no wifi in my room and the staff reject to change room for me
April 2, 2014
Rated

5.0

out of

5.0
 by
Hitendra
Great comfort and great sleep
I have always stayed in your hotel during my visit in Shanghai. The quality of service by your entire dedicated staff is worth a big praise. The room ambience is excellent - quality of sleep is very good. Please keep it up. Cheers!
April 1, 2014
Rated

1.0

out of

5.0
 by
Minno
Not the expected Crowne Plaza standard
Spent 4 days for business purposes. Awesome bedding as always, convenient location but wireless internet is intermittent and unreliable throughout the hotel. Breakfast layout was confusing, items scattered and not logically grouped, and food was sparse from about 8:30am onwards. Although there were many staff, many seemed inexperienced or trainees and not proactive to assist. Overall I think they can learn a lot from other Crowne Plaza hotels as at the moment, it is more like a Holiday Inn standard.
March 26, 2014
Rated

5.0

out of

5.0
 by
Ronald999
Great place to stay in Shanghai
great hotel in Shanghai, perfect location, not too busy/noisy, and not too quiet/lonely. Walking distance to subway/shopping/dinning/parks/museum/art center. Great value and helpful staff, especially at the front desk and lounge.
March 18, 2014
Rated

4.0

out of

5.0
 by
seankarolin
Location
Great hotel for me. Friendly staff and clean comfortable hotel. Grate Breakfast and dinner in restaurant was good,(thanks to the mannager for his awareness as our dinners was not brought to the table at same time,) although a bit overpriced,would definitely stay again if we got a good rate. Seemed to be used mostly by business travellers, so we got to enjoy a quiet hotel where staff were always available to help you out. Only improvement I could ask for is shuttle bus to airport,
March 17, 2014
Rated

4.0

out of

5.0
 by
Anonymous123
Great place to unwind with excellent service
Location-wise, close by to Thumb Plaza (abt 10 mins walk) with lots of options for food and also Metro Line 9 (Middle Yang Gao Road Station). Taxis are easily available. Additionally, the north entrance to Century Park is just a little over 5 minutes walk. Good location if you have business in Pudong and want a more quiet place to relax. Staff is really excellent in almost every way starting from the doorman, bellhop, check-in desk, concierge through to housekeeping; always pleasant and genuinely warm. In-hotel dining options offer a wide selection of dishes catering to various tastes (although you tend to have to pay a little more). As a somewhat frequent "repeat" guest I really appreciate the little gestures like room preference and standing instructions, etc. For this particular stay, there were some interesting experiences but the manner in which they were handled and ultimately resolved is to be commended. A minor inconvenience is that wireless tends to be flaky in some areas for handheld devices. All in all, a great place to unwind with really great service!
March 12, 2014