Skip Navigation
English
|
|
|
|

Sign In

Book online or call: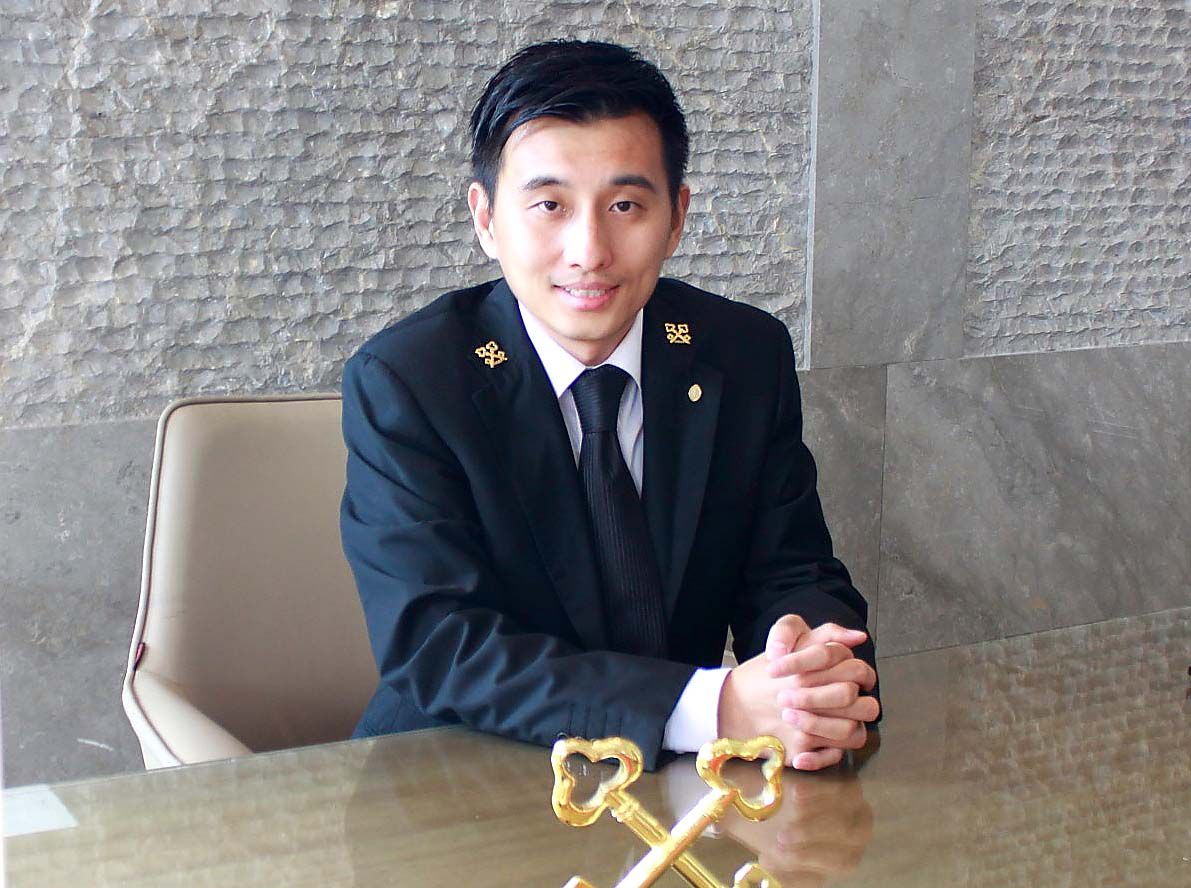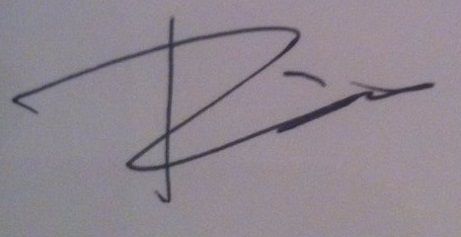 Insider Tips
LOCAL CULTURE
Bargaining
There are lots of markets in Shanghai such as Qipu Road, Xin Yang Market, which is selling clothing, bags and small decorations. It's very popular for the young people and overseas person. All the prices they offered can be negotiated. People enjoy the process of bargaining.
EXPLORE THE ANCIENT AND THE MODERN AT NEW SHANGHAI HOTEL
Located adjacent to the Huangpu River and Nanpu Bridge, InterContinental Shanghai Expo offers 384 contemporary guest rooms, suites and villas featuring impressive river view. A short drive from the heart of Shanghai's central business district, this Shanghai hotel is ideally situated for exploring the richness of ancient China and the energy of a modern metropolis. Relax at our full-service spa or savour international cuisine at Cafe 1188, featuring open show kitchens.
HOTEL HIGHLIGHTS
Restaurant & Lounges

Cafe 1188, an international culinary experience featuring open show kitchens. Sheng Hui Tang offers authentic Cantonese food, Basilico specialises ...

Amenities & Services

Spa InterContinental, Swimming Pool and Health Club are located on the 4th floor. 11 treatment rooms and massage area with river views. A 25m swim...

SPECIAL PACKAGES

There's always something special happening at an InterContinental hotel. Whether you are looking for a fun-filled getaway or a place to host your n...
InterContinental Shanghai Expo
No.1188,xueye Road,

Shanghai

,

200125

China, People's Republic Of

Front Desk

+86-21-38581188
Languages spoken by staff
German, Greek, English, Spanish, French, Hindi, Indonesian, Japanese, Korean, Chinese
Pet Policy
No Pet Allowed
CHECK-IN

2:00 PM

CHECK-OUT

12:00 PM

Late Check out Available

Evening Reception Desk Open
Accessibility
4 Room(s) with Accessibility Standards
Parking
Guest Reviews
Rated

4.7

out of

5

 by

224

reviewers.
Rated

4.0

out of

5.0
 by
Phil19781103
很不错的酒店
一直很喜欢indigo品牌,很别致,很有特色。这家酒店各方面都不错,服务周到,设施有特点,而且酒店能看到黄浦江,但是房间没有浴缸是一大遗憾
October 8, 2014
Rated

5.0

out of

5.0
 by
AquaMax
Tariffic Stay
1). One of the best locations in Shanghai 2). Nice design and decoration 3). Great views from the guest room, restaurant and Char Bar 4). Nice service 5). Delicous food
October 8, 2014
Rated

4.0

out of

5.0
 by
Jean W.
体会老上海风情与时尚的结合之美
国庆期间入住的,没有轨道交通直达,不过路面交通也比较方便,闹中取静。 房间设计很有创意,有老上海的味道,但是又加入了创意的亮色彩点缀,很不错! 可能是国庆假期入住,房间没有临江,小小遗憾。晚上去了酒店的bar,可以欣赏浦江两岸的景色,很美!不过风有点大,可以再贴心准备披肩服务。 房间整洁度乍看之下还不错,也可能是因为国庆期间房源紧张,把许久没有住的房间也提出来了,家具上有层浮灰,床单和被套上掉屑屑,黏在黑色的衣服上很难清理。这方面希望有所提高 其他服务都很不错!
October 7, 2014
Rated

5.0

out of

5.0
 by
SherryR2
cozy hotel
The sense of arrival is amazing, the staff are welcoming, the rooms are so nice, the view is amazing. the location is just perfect and the promenade on the bund is beautiful. The All Day Dining along with the bar in the roof are very nice as ambiance and food taste.
October 7, 2014
Rated

5.0

out of

5.0
 by
chensh
设计时尚,服务一流
国庆期间入住,设计时尚,服务一流,令人留下深刻的印象,以后会再次入住。早餐很有特色,周边步行可达豫园区域。闹中取静,黄浦江景很壮观
October 6, 2014
Rated

5.0

out of

5.0
 by
xsiq
服务一流,位置绝佳
从入住到退房,酒店的整体服务十分出色,尤其是前台的Mr. Deng,非常在意和照顾宾客的感受,女儿也非常喜欢这家酒店,非常感谢INDIGO这个品牌能带出这么高素质的服务团队。酒店位置很好,楼顶的观景Bar也非常美,唯一的遗憾是客房和洲际比起来略小,但瑕不掩瑜,下次还会再来。
October 5, 2014
Rated

5.0

out of

5.0
 by
Mr.Gary
SUPERB STAY ON THE BUND
I am an IHG fan, but this was my first stay at an Indigo. We were at the end of a business trip up country in China and wanted a comfortable stay for 2 nights to gather our thoughts and reports before returning to the UK. I am not usually inclined to offer reviews or to use superlatives, but this stay simply deserves to be mentioned. The staff, the quality of furnishings, the food, the cleanliness, the comfort are all outstanding and a great credit to the management of the hotel. The position on the Huangpu is to die for and makes a drink on the terrace at night unforgettable. We needed a meeting room for a few hours - no problem. I could go on, but suffice to day I will be back!
October 5, 2014
Rated

4.0

out of

5.0
 by
Weybridge Hero
First Indigo experience
I knew where it was but not what it was. Arriving late and tired, the lobby is sufficiently different as to be foreboding but the welcome was warm and the room was excellent. Took a little time when tired to get to grips with some of the technology in the room but finally had enough light to see to unpack, a basic understanding of what was where and what did what and got into a wonderful comfy bed which was great after two nights on a Chinese bag of bricks mattress. Next challenge was turning the lights off to go to sleep but again patience paid off and I had a brilliant sleep. Excellent breakfast on both mornings, wonderful well trained staff and highly visible management. Come back? You bet!
October 5, 2014
Rated

5.0

out of

5.0
艺术风格,与众不同
酒店位置在外滩,可欣赏浦东风景在天台酒吧。整体装修很不错,有着上海的艺术风格。早餐有很多选择,不同的风味。
October 4, 2014
Rated

5.0

out of

5.0
 by
juicy0119
泳池的水需要定时换
泳池的水有股异味. 洗漱间总是没有热水. 虽然泳池水温保持恒温29度. 但是下水感觉还是比较冷. 客房应该提供两份早餐比较合理.
September 28, 2014
Rated

5.0

out of

5.0
 by
FlyingSolarman
Comfortable Stay
This is the third time I stayed at Indigo Shanghai Bund. Very comfortable hotel and great location. Highly recommended.
September 26, 2014
Rated

5.0

out of

5.0
 by
Richard288
服务周到有特色
酒店位置绝佳,能欣赏到上海外滩美丽的江景,酒店服务周到贴心,服务员态度非常和善;酒店设施完备,房间安静清洁,装修风格融于了老上海的文化特色,非常适合在上海的休闲旅游
September 25, 2014
Rated

5.0

out of

5.0
 by
TD_1001
非常好的酒店, 泳池还可以再进一步
28度的水温大人没问题, 但是对小朋友来说就有点偏凉. 如果水温能再高一些或直接使用温水泳池, 那么感觉会更舒适.
September 24, 2014
Rated

5.0

out of

5.0
 by
x爽全x
值得一去,服务舒心
不错的一段体验,美中不足的是早上楼下有轮船的声音,还有就是卧室的窗分三个部分,太小了。餐饮不错。谢谢这次入住前台Jason 与Leo 的帮忙。
September 24, 2014
Rated

5.0

out of

5.0
 by
johnny91
很好的酒店,非常开心的入住体验
整体入住体验上佳,从服务到酒店硬件方面都非常不错,酒店地处风景地,自然窗外坏境怡人,景色别致,房间装修的时尚,典雅,别具一格,大堂环境优雅,有着东西方的文化的融合之感。此次入住非常享受。
September 24, 2014
Rated

5.0

out of

5.0
 by
kzha015
房间舒适,装修有特色,服务很好
房间非常干净,装潢也非常有上海特色。娱乐设施非常齐全,电视频道选择也很多。床铺很舒服,房间温度也很适合。洗浴用具也非常好。上网的速度也很快。送餐服务不错,食物品质很高。总之很喜欢这家酒店,将来还会继续选择这家酒店入住。
September 23, 2014
Rated

5.0

out of

5.0
 by
torune
服务一流
前台服务非常好,特别感谢ivan的热情接待,餐厅的食物品质非常好,但是菜肴质量很一般,比如面条很烂,小笼包太干。但是房间和设计都非常舒适,唯一是枕头太高,这点要像皇冠学习。特别是江景房非常迷人,下次还会来住。最好给点折扣价,呵呵。
September 23, 2014
Rated

4.0

out of

5.0
 by
Cris P Bacon
Refreshing room design
The hotel was a great place to stay, including the gym, which looked across the bund. This was even more spectacular around early evening as the transformation from the business skyline of fantastic light shows on the buildings. This is by far the best gym/hotel I have endured.
September 19, 2014
Rated

5.0

out of

5.0
 by
jason99
A good night sleep
II took one day off to stay in Shanghai. The hotel location is very convenient for me to stroll along the bank of the bund. It was a very pleasant evening. The weather was nice, and many happy tourists took pictures…
September 18, 2014
Rated

3.0

out of

5.0
 by
intertccxy
maybe more attactive to the foreigner
The hotel overall experience to me was not meet my expectation (maybe my expectation was too high), and the rude hotel staff at lounge was quite unsatifcation to me and downgrade my overall judgement to this hotel. But I have to praise the frontdesk clerk (sorry I forgot her name) who treat me very nice and very helpful. The swimming pool was a little bit disappoint to me since the water seems not quite clean and size of the pool is tiny.
September 18, 2014
Rated

5.0

out of

5.0
 by
Mr. Cairo
A timely break in Indigo
After almost nine months working in CHina separated form my WIfe and Family, I managed to convince her to join me in Shanghai fro a reunion before we returned to normality. We chose Indigo based purely on reviews and were impressed far beyond our expectations. The locale, the decor, and the location were all inspiring. BUt our best memory is of the staff who took time to ensure our short stay went without a hitch. Clever recommendations for dining and travel saved us time and disappointment. when my wife became ill they were attentive and courteous . As strangers in a strange land we were welcomed and made to feel welcome.
September 13, 2014
Rated

5.0

out of

5.0
 by
Fannygirl76
Can't wait to return to the Indigo on the Bund!
I have recently had the pleasure to stay at the Indigo on the Bund during a business trip taking place over the Mid-Autumn Festival. This was a busy weekend at the hotel but we didn't feel it as there was ample staff to take care of everyone. First off, the rooms are amazing. They are well decorated, modern and very comfortable. Almost forgot I was staying at a hotel. I stayed in a smaller room but the size was perfect for a person on a business trip. I stayed three nights and found the hotel and my specific floor to be very quiet. I imagine the Pudong/city views only add to the great experience. I was very impressed by all meals eaten at Quay on the 6th floor. The menu is quite varied with local and western choices – everything I ate was amazing. There is a great variety of choices for the breakfast buffet as well as a la carte choices. Try the eggs benedict; the hollandaise sauce is spot on. Finally, the service in the dining room is impressive with quick service and individual attention given to all patrons. I really appreciated the lunch box prepared for me to take on the train. The views from the rooftop bar terrace are fantastic, day or night. I highly recommend visiting it during your stay. I have the opportunity to return to Shanghai next weekend and I am very much looking forward to going back to the Indigo – my home away from home in Shanghai!
September 10, 2014
Rated

5.0

out of

5.0
 by
Cadmaster44
GREAT Property!!!!!!
The staff went over and above to ensure my recent stay was one to remember since this was my very first experience staying in this brand in the IHG line. The room and the view of the Bund was the best and the roof top bar overlooking the Bund at night superb. Thank You for such a wonderful stay
September 6, 2014
Rated

5.0

out of

5.0
 by
Hup Holland
great stay at a great hotel at a great location with great views
Excellent hotel ,staff., room, views and location at a very decent value
September 5, 2014
Rated

5.0

out of

5.0
 by
richie188
设计个性的上海邻里风格的精品酒店
非常有特色的酒店,房间时尚有文化。外滩景色非常好,早餐也很丰富,选择很好,浴室很有特色,唯一不喜欢的是枕头和沐浴露,洗发水的味道。酒吧的VIEW非常好,下次还会入住,希望能升级到景观套房!由于外观的设计,房间没有全景的落地窗户,有点遗憾,服务员非常热情。
September 4, 2014
Rated

1.0

out of

5.0
 by
zk511189627
住宿体验
当天到达酒店时间较晚,想说是否可以帮我们升级到正对江景,前台告知,已经帮您升了好多级啦,不能在升了,当天欢迎饮料券也没有给我们,第二天送了小黄鸭给我还是很贴心的。 后面我还想致电洲际订房中心,想用积分换房,但是因为已经满了,无法兑换,而作为白金卡的七十二小时保证有房也没有得到保证,客服给的答案是七十二小时保证有房是针对于付费的房型。因此对于洲际这种不讲理,感到很不满意,最后直接给我电话,告知我没办法定,就这样。好吧。这样的服务真的让人寒心。
September 1, 2014
Rated

5.0

out of

5.0
 by
jehadk71
Stunning
This is simply an amazing hotel. If you like new and surprising design but at the same time enjoy the luxury and comfort of a good hotel, this is simply fantastic. I had a corner room which obviously is extra nice, but the view to The Bund and Pudong was awesome. Breakfast was really super as was the lunch we had. For dinner and drinks, the restaurant and bar ob the top floors are really excellent, yet very pricy in particular the restaurant. I travel a lot, but must say that this hotel really did it for me.
August 31, 2014
Rated

4.0

out of

5.0
酒店安静,适合观光,国际酒店集团品牌
地处外滩中心地区,可观赏对岸陆家嘴风貌。 顶楼露天酒吧,超赞。尤其夜景。 房间床铺舒适。 早餐内容少,西式为主。口感一般。
August 31, 2014
Rated

5.0

out of

5.0
 by
charsiubau
nice boutique hotel lovely bund view
Overall this is a lovely hotel for Shanghai. It was smaller than I thought and much more boutique style than the website portrayed. However the room is spacious and the view is well worth the stay.
August 29, 2014
Rated

3.0

out of

5.0
 by
Forest218
Noisy air conditioning system can be annoying
Be sure to stay in the room for an extended period to check the noise before you set out for your business. I failed to do that and was being woken up the next day by the noisy sound from the air conditioning that I mistook as heavy rain hitting the windows. I reported the situation when checking out. I was told that the hotel will have someone check into the matter and get back to me with the findings but I never heard back.
August 27, 2014