Skip Navigation
English
|
|
|
|

Sign In

Book online or call: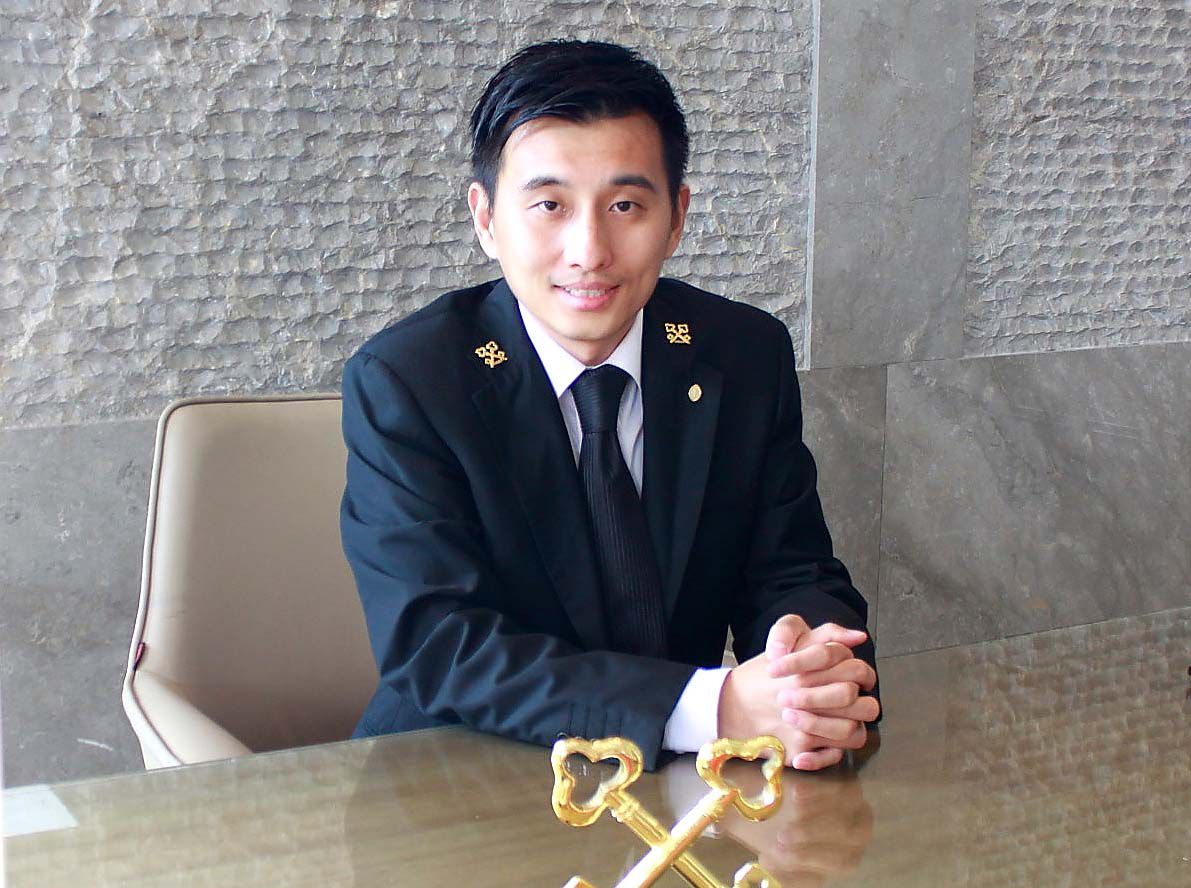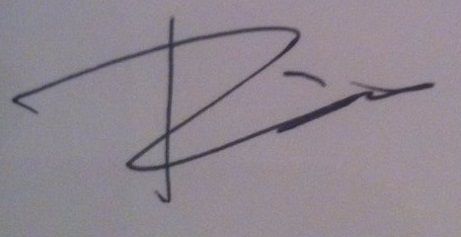 Insider Tips
LOCAL CULTURE
Bargaining
There are lots of markets in Shanghai such as Qipu Road, Xin Yang Market, which is selling clothing, bags and small decorations. It's very popular for the young people and overseas person. All the prices they offered can be negotiated. People enjoy the process of bargaining.
EXPLORE THE ANCIENT AND THE MODERN AT NEW SHANGHAI HOTEL
Located adjacent to the Huangpu River and Nanpu Bridge, InterContinental Shanghai Expo offers 384 contemporary guest rooms, suites and villas featuring impressive river view. A short drive from the heart of Shanghai's central business district, this Shanghai hotel is ideally situated for exploring the richness of ancient China and the energy of a modern metropolis. Relax at our full-service spa or savour international cuisine at Cafe 1188, featuring open show kitchens.
HOTEL HIGHLIGHTS
Restaurant & Lounges

Cafe 1188, an international culinary experience featuring open show kitchens. Sheng Hui Tang offers authentic Cantonese food, Basilico specialises ...

Amenities & Services

Spa InterContinental, Swimming Pool and Health Club are located on the 4th floor. 11 treatment rooms and massage area with river views. A 25m swim...

SPECIAL PACKAGES

There's always something special happening at an InterContinental hotel. Whether you are looking for a fun-filled getaway or a place to host your n...
Shanghai Expo
No.1188,xueye Road,

Shanghai

,

200125

China, People's Republic Of

Front Desk

+86-21-38581188
Languages spoken by staff
German, Greek, English, Spanish, French, Hindi, Indonesian, Japanese, Korean, Chinese
Pet Policy
No Pet Allowed
CHECK-IN

2:00 PM

CHECK-OUT

12:00 PM

Late Check out Available

Evening Reception Desk Open
Accessibility
4 Room(s) with Accessibility Standards
Parking
Guest Reviews
Rated

4.7

out of

5

 by

198

reviewers.
Rated

5.0

out of

5.0
 by
maestromark
Greatest Hotel Vibe and Views in Shanghai
I always stay at Hotel Indigo when I travel to Shanghai which is very often. I really love the staff and the views. They made me feel at home and as a Hollywood Entertainment executive, I highly recommend this hotel.
July 24, 2014
Rated

5.0

out of

5.0
 by
VZ!!!!!!!!!!!!!!
位置不错
在江边,位置不错。 酒店整体设计比较环保,值得再去。 健身房非常有利于吸引客人多去!!! 建议:对于评价文字,应该由客人自行决定长短
July 24, 2014
Rated

5.0

out of

5.0
江景最好的IHG!
前台服务非常热情友好,对白金卡会员慷慨友善,值得推荐!餐厅价格虽然小贵,但是江景一流,口味不错!江景房让人非常惬意!
July 21, 2014
Rated

5.0

out of

5.0
 by
cashshen
服务周到,风景优美,极佳体验
上海英迪格地理位置不错,服务员很和蔼热情,虽然我是积分换房的,但是酒店还是给我升了两级,好像英迪格房间种类很多啊,我也搞不清楚了,反正前台告诉我帮我升了两级,手续也很快,指引我去电梯口。总体感觉很不错。下次还会去。
July 20, 2014
Rated

5.0

out of

5.0
 by
gnauhj
Great Service with excellent view at the bund
Took my wife for a stay as our weekend getaway.The service provided by the staff was pleasant. The view from the gym and swimming is incredible. One of the must visit place in the hotel if you are staying over night.
July 18, 2014
Rated

5.0

out of

5.0
 by
MTCDAVID
很好的入住体验
住了好几次,每次都很满意,整体的感觉很舒适,近期楼下的设施在装修,就是上午有点吵,但不影响晚间休息,以后继续入住
July 18, 2014
Rated

4.0

out of

5.0
 by
Katieuk
Relaxing and fun.
This is a great holiday hotel. The Executive Corner special view room is marvelous . The bathroom is luxurious with views over the river. Wide breakfast choice. Only downfall - taxis not easy to find.
July 18, 2014
Rated

5.0

out of

5.0
 by
上海成熟男子
设计有特色,景观一流,服务一流。
这家酒店整体服务是我在洲际集团里面遇到最好的,可能是房间数量少服务好的原因。景观也非常好,可以看外滩和黄浦江,特别是在顶楼的酒吧。房间涉及也融入了上海特色。是一个独特的体验。
July 18, 2014
Rated

5.0

out of

5.0
 by
shirly
环境特别,评论需要超过50个字符比较麻烦
环境独特 符合周围外滩风格 服务质量 超出想象 对于评论需要超过50个字符比较麻烦 对于评论需要超过50个字符比较麻烦 对于评论需要超过50个字符比较麻烦
July 17, 2014
Rated

5.0

out of

5.0
 by
Beda85
Great Experience in Shanghai
Despite of some inconveniences caused by construction noise during daytime this was one of the best hotels I ever had. Located on a special site close to the river it offers a magnificent view over both, modern Pudong and older "The Bund" even from the rooms on the right side of the building. Rooms are spacious with an extraordinary design beeing very decent and harmonious. Restaurant and bar on top of the building offer really great food and view. The staff is very courteous and make a great contribution to a comfortable feeling during the stay. Special commendation to Vicky from breakfast staff at this point!
July 17, 2014
Rated

4.0

out of

5.0
 by
JimY66
服务有待改进
周边环境不错,室内设计比较有特色。客房比较舒适。比较喜欢图书馆的设计。 服务人员训练有待提高。餐厅服务人员太少,服务跟不上。
July 16, 2014
Rated

5.0

out of

5.0
 by
my2036
服务好,位置佳,有特色
小朋友生日入住,送了欢迎礼物、升级了房间、还送了小蛋糕,很意外、很惊喜、很感动。酒店地理位置好、江景一流,六楼江畔空间很有特色,非一般五星级酒店能比。客房清洁人员认真负责(1908房),提出表扬。
July 15, 2014
Rated

5.0

out of

5.0
 by
CCRR888
迷人的风景,摩登的设计
酒店位于外滩,酒店设计很独特,能在酒店看到黄浦江的景色,早餐精致可口,服务很好,亲切感强,办理入住的时候前台很友好的进行了会员问候,和精英会员相应的待遇。
July 11, 2014
Rated

5.0

out of

5.0
 by
Roland5
Life goes on during the renovation
The Hotel coped well in dealing with the construction noise generated during the day. Moving breakfast up to the 29th Floor was a good way of letting guests have a little sample of what CHAR is about and avoiding this noise at the same time
July 11, 2014
Rated

4.0

out of

5.0
 by
Richardling
Good but my your computer didn't update my stay to my membership account
I do not know why my stay not record to my membership card
July 9, 2014
Rated

5.0

out of

5.0
 by
海洋之心
酒店设计新颖,服务一流
作为白金会员,住过好多IHG旗下酒店。这次的感受非常好。酒店设计独特,服务很贴心。硬件,软件方面都让宾客有宾至如归的感觉。
July 9, 2014
Rated

5.0

out of

5.0
 by
Sding
房间舒适,服务不错
大堂的设计很特别,房间也很舒适。可是门口的工作人员不够主动热情,拿着行李也没人帮忙,退房后去门口打车也没人主动帮忙叫车。楼上char吧的服务人员工作态度要提高,感觉太cool.
July 8, 2014
Rated

4.0

out of

5.0
 by
江湖夜雨十年灯
餐饮过于西化,品类单一
在酒店用早餐几乎找不到中餐的品种,打算用晚餐时也找不到足够丰富的中餐品种,也没有日韩风格的料理,结果被迫外出用餐。
July 8, 2014
Rated

3.0

out of

5.0
 by
RM1234
nice hotel but too far away from any facility
It's a nice hotel but way too far from the city, walked for 30 minutes to get food on the 1st day since the restaurant was not open in the afternoon due to rennovation. Spent 2 hours in Pudong in order to get a taxi back to the hotel in one evening. I wish I stayed in somewhere closed to the subway. Also, not sure why I had to wait for 15 minutes to get a coffee at my breakfast every day.
July 6, 2014
Rated

5.0

out of

5.0
 by
fifatiger
服务一流
服务一流,确实很好,第一次自费住洲际酒店,感受到这个应迪阁品牌的专业与时尚,下次有机会还会考虑这家酒店。
July 5, 2014
Rated

5.0

out of

5.0
 by
STYY
非常棒
房间视野极佳,房间很舒服,工作人员服务态度好,还送了一瓶红酒。但是电视的信号很不清楚,看球赛很模糊,后来联系工作人员来检查,又去其他房间检查,被告知是整个酒店信号的问题,不是我入住房间的问题。最后只能将就用那个电视来看,应该是唯一美中不足的地方~但作为补偿后来客户经理还送了果盘和小礼品 整体服务还是非常满意的
July 3, 2014
Rated

5.0

out of

5.0
 by
HomesickTraveler
Excellent Place to Stay after a Long Flight!!!
If you have trouble sleeping at the Indigo after a long flight, then you would also probably have trouble sleeping anyplace (including your own home). The beds are so very comfortable that it makes you not want to get out of bed in the morning! : P Plus the coffee at the Indigo is better than what I usually drink at home!!! : ) My only con is that I have stayed at the Indigo Shanghai on the Bund about 4 or 5 times, and in each room, the filter screen on the french coffee press is torn and damaged around the edges so that coffee grounds escape. It may be because of how they are washed??? Or maybe they were damaged by other hotel guests that do not know how to use them??? The coffee is so good, that it is my favorite part of staying at the Indigo which is why I notice it. Either way, this is such a verysmall problem.
June 27, 2014
Rated

5.0

out of

5.0
 by
Renjon2001
Great Respite from Business Travel
Excellent stay in a funky modern hotel that has a boutique hotel feel. Excellent breakfast and lunch
June 27, 2014
Rated

4.0

out of

5.0
 by
Jasher0
Location, Location, Location, The Good & The Bad
In real estate they always talk about Location, and this hotel has location working for and against it in so many ways. In regards to the views from the hotel, this may be the best hotel location in all of Shanghai. Located down at the end of the bund you can see old Shanghai on one side and the new gleaming built up side of the river as well. And the river view is fantastic as well, the constant traffic flow is intriguing and mesmerizing. This hotel is also the only one, that I could find, that is located directly on the river, not across the street from the river and the "Boardwalk" However this is where the location starts getting odd. With direct access to the boardwalk this hotel has a unique advantage, however their direct entrance is closed and unused, forcing you to walk around and down to the main entrance, like all other bund hotels. I would really expect them to take advantage of this connection, but they don't. Also with the location, there is nothing around the hotel, a lot of construction, and I imagine great potential, but currently nothing convenient. The closest restaurants etc... are either 1km walk to the "Cool Docks" or 1-2km to the high end traditional bund area. The construction is extending the boardwalk down towards the cool docks and I expect the nearby construction will bring many more facilities, but currently it feels very isolated. Aside from the location, the hotel is fantastic amazing rooms, and great guest service. I would highly recommend this hotel to anyone, but be prepared, for a bit of a hike or many taxis.
June 26, 2014
Rated

5.0

out of

5.0
 by
Kaio
INDIGO - A SECOND HOME
It's always nice to return to Indigo. The relaxing atmosphere, and the excellent locations it's perfect after a long day at work. The rooms are totally different from all the other business hotels I have visited, and they give great comfort, and relax. The staff takes good care of you, during your stay. A very good choice in Shanghai.
June 25, 2014
Rated

5.0

out of

5.0
 by
sensen
完美
因为平时主要是以商务出差为主,也都是一个人,所以对会员待遇这块要求不高。本次是难得的家庭旅行,所以有一些特别的期望,没想到酒店在各方面都相当不错,特别是前台的卢姓MM,服务态度,包括给白金会员的待遇都相当不错,还送了早餐和红酒,确实给了我很大的惊喜。
June 25, 2014
Rated

5.0

out of

5.0
 by
dodododo
top HOtel mit super Service
man fühlt sich als Gast sehr wohl, alle Mitarbeiter tun alles dafür, dass man alle Wünsche erfüllt bekommt. Alles was ein Hotel haben muss, hat dieses Hotel.
June 23, 2014
Rated

5.0

out of

5.0
 by
Dilbert72
Immer wieder ein Genuss
Das Indigo Hotel in Shanghai direkt am Bund ist immer wieder eine gute Adresse. Die Lage ist wirklich sehr gut, da man sehr schnell in der Altstadt usw. ist. Der Blick zum Bund bzw. Huangpu River ist toll, insbesondere wenn man etwas höher wohnt und ein Eckzimmer zum Bund hat. Das Personal ist immer sehr freundlich und zuvorkommend. Wenn mal etwas kaputt ist wird es schnell reparriert und meistens gleich noch eine Aufmerksamkeit platziert. Diesmal war es z.B. eine Flasche Rotwein nachdem eine Birne defekt war. Ich komme gerne wieder.
June 17, 2014
Rated

5.0

out of

5.0
 by
Jiajia97
Fantastic location and amazing view over the bund
It is a nice experience to stay in Hotel Indigo Shanghai on the Bund. -Unique design of room decoration -One of the best view you can have in this hotel -Easy transportation to sightseeing places in Shanghai -Good breakfast -Professional services in the hotel
June 12, 2014
Rated

4.0

out of

5.0
 by
guydd
A pleasant stay
The hotel matched my expectations although we were disappointed with the noisy banging of the A/C system in our room.
June 11, 2014