Skip Navigation
English
|
|
|
|

Sign In

Book online or call: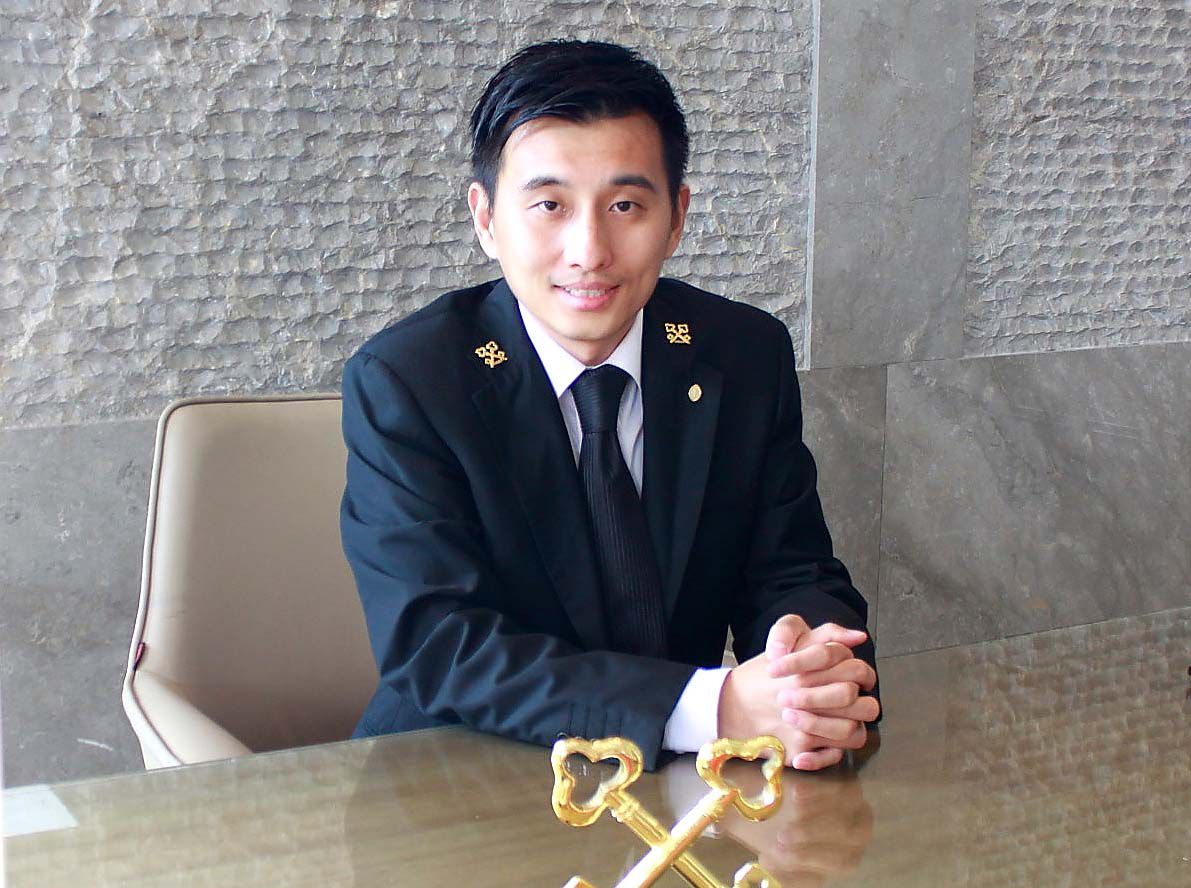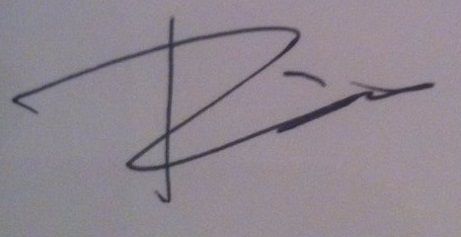 Insider Tips
LOCAL CULTURE
Bargaining
There are lots of markets in Shanghai such as Qipu Road, Xin Yang Market, which is selling clothing, bags and small decorations. It's very popular for the young people and overseas person. All the prices they offered can be negotiated. People enjoy the process of bargaining.
EXPLORE THE ANCIENT AND THE MODERN AT NEW SHANGHAI HOTEL
Located adjacent to the Huangpu River and Nanpu Bridge, InterContinental Shanghai Expo offers 384 contemporary guest rooms, suites and villas featuring impressive river view. A short drive from the heart of Shanghai's central business district, this Shanghai hotel is ideally situated for exploring the richness of ancient China and the energy of a modern metropolis. Relax at our full-service spa or savour international cuisine at Cafe 1188, featuring open show kitchens.
HOTEL HIGHLIGHTS
Restaurant & Lounges

Cafe 1188, an international culinary experience featuring open show kitchens. Sheng Hui Tang offers authentic Cantonese food, Basilico specialises ...

Amenities & Services

Spa InterContinental, Swimming Pool and Health Club are located on the 4th floor. 11 treatment rooms and massage area with river views. A 25m swim...

SPECIAL PACKAGES

There's always something special happening at an InterContinental hotel. Whether you are looking for a fun-filled getaway or a place to host your n...
Shanghai Expo
No.1188,xueye Road,

Shanghai

,

200125

China, People's Republic Of

Front Desk

+86-21-38581188
Languages spoken by staff
German, Greek, English, Spanish, French, Hindi, Indonesian, Japanese, Korean, Chinese
Pet Policy
No Pet Allowed
CHECK-IN

2:00 PM

CHECK-OUT

12:00 PM

Late Check out Available

Evening Reception Desk Open
Accessibility
4 Room(s) with Accessibility Standards
Parking
Guest Reviews
Rated

4.2

out of

5

 by

114

reviewers.
Rated

5.0

out of

5.0
 by
June222
Sweet Surprise
I got a very sweet surprise during my stay here on my birthday. Thank you all!
October 9, 2013
Rated

4.0

out of

5.0
 by
peter8210
Under Staff who can speak and undersatnd English
Hotel room are good, breakfast also quite fine. But Front office staff, try to speak Chinese, while I continue to tell them I don't understand Chinese, barely understand sufficent for me check in. I believe the Hotel is under staff, 10.30pm I try calling operator by daillin "0" for 1/2 hour no operator answer. Also, internet is room is not free, staff request us to use free wi fi in the lobby. They simply couldn't understand that after we back to room, they could expect to wear our underwear to go to lobby to use free WI Fi Thank
October 4, 2013
Rated

5.0

out of

5.0
 by
LoneTrekker
Cozy Room and Excellent Services.
I had planned for a night stay here to catch an early morning flight out from Pudong airport. As expected with other Crowne Plaza hotels that I've stayed in the past, the services are excellent and guest room is cozy enough for a good night sleep. The ambience is very good too and there was no heavy traffic outside which can be quite annoying at times, unlike staying in the city area that I had to durng the previous 2 nights.
September 28, 2013
Rated

4.0

out of

5.0
 by
mcaptain
good, but not if you have to use the underground carpark
This hotel is good value for money. What I did not like is the fact that there are no shops, cafes, restaurants...etc. nearby, and having to climb the stairs with luggage from the underground carpark to the lobby. The staff were very friendly and attentive/helpful.
September 25, 2013
Rated

4.0

out of

5.0
 by
SGtraveller
Always welcome!
I've stayed in this property many times. I always feel welcomed here. All the staff are polite and smiling, right from the doorman, reception to the restaurant staff. This is my first choice whenever I am in Shanghai.
September 12, 2013
Rated

4.0

out of

5.0
 by
TL68
Excellent Hotel in Shanghai
This Crowne Plaza hotel is a wonderful find in Shanghai. They recognize my platinum status upon arrival and upgrade me to the nicest club rooms. The hotel and furnishings are new, modern, and chic. The staff is courteous and friendly. Finally, the hotel lobby is not so crowded that you feel like you are at Grand Central Station.
September 2, 2013
Rated

2.0

out of

5.0
 by
Emily881
Good Location but not professional staff
The location is good and convinent. 8 Mins walk from metro station for Line 9. But the staff did not so helpful when you get problems or you want to make an order. I felt I am like invisible. My freind don't know how to speak putunghua and she spoke the English to the staff, the staff did not said anything and just let my friend stand there and no one help her. She felt so angry and have bad impression for the crowne plaza brand.
August 29, 2013
Rated

3.0

out of

5.0
 by
RandomGuest
Good Location, Friendly Personnel, but bad wifi
This was my first stay at this particular Crowne Plaza. I was looking for a place relatively close to Pudong Airport but still somewhat accessible to the city. This place fit the bill. The staff was very friendly and polite. They had my room ready to go. I had a delivery arrive at the hotel before I arrived to check in. The staff made sure the delivered package was delivered to me personally as well. The room was not bad. I got a club room on the 18th floor. One of the managers helped me with suggesting places to go for things I wanted to buy. Also they helped me check out quickly and get a cab the next day to the airport. The staff was great. This room was supposed to come with internet/wifi. The wifi signal was absolutely terrible. It was weak and i tried it in all areas of my room. I was able to connect, log in, and then a few minutes later it would drop out again. I asked for a separate router for my room to utilize the wired internet. Their IT staff was off duty so they couldn't help me there. I had one of my own and tried it out but the internet service was still terrible. Imagine trying to have a skype call and getting disconnected every few minutes. Frustrating. The wifi downstairs on the 1st floor was fine, though not ideal for private/personal calls. Also the breakfast selection at the buffet was pretty scarce. I arrived a few minutes after 9am, which is a little late for a weekday, but still most of the food was gone or scraps and there wasn't any juice. I'd stay here again, but will forgo breakfast.
August 26, 2013
Rated

5.0

out of

5.0
 by
Mak8
Strive for the best
It is clear to me that the staff of this hotel strive for the best. Nobody is perfect but they go extra miles to make it up.
August 22, 2013
Rated

5.0

out of

5.0
 by
NeilNeil
Quiet, friendly and comfortable
Location is quiet but transportation is convenient with taxi, buses, and subway. Hotel staff are very friendly and willing to help.
August 14, 2013
Rated

5.0

out of

5.0
 by
AdrianS
Another fantastic stay at Century Park Shanghai
Nigel, Dexter and team - you did it again. This hotel never fails to deliver. Great location and great staff. My favourite hotel in China. Keep up the good work!
August 13, 2013
Rated

4.0

out of

5.0
 by
Brianthurman
Great hotel
I stop at this hotel every time I fly into shanghai , the staff are well mannered and very helpful , the rooms are superb although don't expect a great view as the area is well built up , the breakfasts are ok , and the club lounge is very spacious and private , it is also in walking distance of a few bars and restaurants and very close to the AP Plaza ( underground market )
August 11, 2013
Rated

4.0

out of

5.0
 by
samuel2e
Distinguished Interior Design
The corridors and rooms are having a classic English design, which cannot be discerned from its lobby and are very different from the other Crowne Plazas I stayed at before. The toilet is big that does not present any sense of confinement to the guest. The stay gave me an exotic experience especially being in the room when I was almost not aware that I was residing at an Oriental hotel. However, there was not a spectacular view from my room even though I was staying at a high floor and the food choice in the Club Lounge was relatively limited.
August 8, 2013
Rated

3.0

out of

5.0
 by
Mak8
Good start but poor ending
The check-in experience was good. There was one day I left very early in the morning but the room was still not cleaned when I returned to the room around 2:30pm. I think it was 5:45am. The breakfast place was not yet open as the staff was preparing. I asked if I could get a bread which was on the shelf before I left the hotel. Surprising my request was declined. The check-out experience was bad. It was 6:45am and there was no enough staff at the counter. And, there was nobody in the bell service to collect my luggage. It took me almost half an hour to complete the check-out procedure and depart for my next appointment.
July 28, 2013
Rated

1.0

out of

5.0
 by
Friendy
空调声音大
员工态度不错,但是硬件不足。空调声音很大,严重影响睡眠。早餐人太多,供应不足。不是很好的体验。地理位置比较方便。
July 22, 2013
Rated

5.0

out of

5.0
 by
RLim
Great service and locations
I am a regular guest in this hotel. I find the staff service excellent, helpful and service with a smile. Great location with short distance to food centre.
July 4, 2013
Rated

5.0

out of

5.0
 by
MidiFan
性价比很高,住起来很舒适的酒店
酒店服务人员热情,设施很整洁,有欢迎饮料给会员,网速也很快,办公起来也不错。泳池人很少,游起来很爽,按摩池很暖很舒服,之后还可以蒸桑拿放松。地下免费停车。附近饭店很多,步行2个路口就是大拇指广场和联洋广场,只要不是大热天走走还很舒服的。房间的床很舒服,还会有铺夜床的服务,有时会把浴袍挂在浴室,方便出浴时使用,很贴心很用心。早餐可以在一楼东侧的玻璃房子里吃,边喝早茶边晒太阳,舒服。特别推荐这里的套房,角落的房间,很大,那张皮椅在阳光下躺在上面绝对很享受!预订部和客户关系经理会偶尔联系问候,所以我很喜欢这里。
April 29, 2013
Rated

5.0

out of

5.0
 by
JohnKJ
上海世纪皇冠假日, 浦东商务之行首选
上海世纪皇冠假日, 地理位置便利, 到张江和新金桥都非常近,适合公司和客户都在浦东的商务之行; 酒店的整体感觉优秀, 员工的服务周到, 无论从进门到check in 还是客房服务,都非常好. 房间的条件良好, , , 酒店的汪经理很客气, 每次预定之后, 都回打电话过来问候. 确实宾至如归的感觉. 几个小小的建议: 1个是淋浴间的门, 封闭 不好, 水会渗透到外面; 这一点住过很多洲际的酒店, 都做的不是很好. 西安皇冠假日在这一点上做得最好, 淋浴间的门封闭做的极好,,水完全不会漫出来到. 2. 顶楼的早餐种类偏少, 尤其 没有多少中餐 下次来上海,如果是拜访浦东的客户, 还会继续入住这里.
April 17, 2013
Rated

5.0

out of

5.0
 by
June222
Great service for room reservation.
Great service for room reservation of Mr. Du, the director of room reservation.
April 6, 2013
Rated

4.0

out of

5.0
 by
Vijayr2d2
Great service and comfort
I had an enjoyable stay at the Crowne plaza,Pudong, the room was in good condition, all the amenities worked well. The staff is courteous and service is great, the breakfast spread is great and the staff is extremely friendly and helpful. I would like to get back to the hotel for my next trip. Keep up the great work!
April 2, 2013
Rated

5.0

out of

5.0
 by
ExpatPilot
Month after Month
When does typical mean Outstanding? I stay at this hotel three times per month for 18 months. I often get asked about my stay from my wife or associates. I always say, "typical". For me, "typical" at the Crowne plaza Century Park means "like no other", "Amazing" or "outstanding". I have become so accustomed to their extremely high level of service and clean rooms that at this hotel it IS typical. It is the norm. I can always expect perfection here. As seen by my other posts on this board, you will not find a finer hotel than this one. It is the complete package. Thank you and kind regards.
April 2, 2013
Rated

5.0

out of

5.0
 by
EmperorDawei1
Excellent Staff/ comfortable room
My first experience with the Crowne Plaza/ Century Park in Shanghai. I was impressed with the staff from the Consigiere who helped me not only in helpful advice but actually assisted me to the next door Agrigculture Bank to help me translate in securing a money transfer to a bank in the US. To the staff at the Club Room, Cathy (Mgr) Deitrick, Cassie, Amanda, Mandy, I'm sure I'm leaving out names I wish I could recollect at the moment, But I cannot think of anyone who left any negative impressions, They were all great from Check in to Check out. Everybody who worked the Club were Outstanding. Always greeting you with a smile and made you feel welcome beyond the superficial/ Automated responses or attitudes that one sometimes gets in hotels. I have stayed at many hotels in Shanghai but I have to say this group works harder to make you feel like family than any others. I was most pleased to have experienced their hospitality. Food was well presented and of good quality. I have only fond memories of that trip due to the hotel' staff. I highly recommend this hotel and their well chosen staff.
March 30, 2013
Rated

5.0

out of

5.0
 by
Rony34599
Comfortable room and great service !!
Perfect for a short business trip ! nice and comfortable room, near the airport (40 minutes).
March 24, 2013
Rated

5.0

out of

5.0
 by
Amedeo
excellent guest service
Everytime I go to Shanghai in my pivate I stay here. After checking in I rush to the concierge to arrage sightseeing tour, show tickets and restaurant. They are very friendly and negotiate with the company for my request. Always give me the best choice. I can enjoy the stay in Shanghai.
March 23, 2013
Rated

5.0

out of

5.0
 by
NBGK
Nice posiion with Good Leisure facilities
The position is very good, trafic is good, easy access to subway, and many availiable taxi on the way infron of the door all day. 2 blocks away (eastbound) from the a mall area, with mall and many resturant and a supermarket. 1 block away south bound is the big park, Century Park. swiming pool wih glass ceiling, massage hot water tub is just beside the pool. very few swimers here, I can enjoy the pravacy here. beakfast has been improving which improves my experience here. Receptionists are very nice, upgraded my room when they found my room is not cleaned yet. Welcome drinks is offered to Priority Club member.
March 21, 2013
Rated

5.0

out of

5.0
 by
SBay
Regular stay
Great staff and support. Excellent location. The rooms are excellent
March 18, 2013
Rated

5.0

out of

5.0
 by
ExpatPilot
Superior Mgt and staff
Here is the bottom line. Any hotel can provide an adequate room. However, when the hotel's management has a hand in your personal well-being and satisfaction and it is exudes throughout the staff, you have a very special place. This is like a second home. From the moment you arrive, you will be greeted warmly with personal attention. Fast and friendly, with top-notch service is the trademark of this hotel. Clean rooms and nice furniture! Outstanding in every way. As a 30 year pilot, I have stayed at hundreds and hundreds of hotels. This is the best of the best.
March 1, 2013
Rated

5.0

out of

5.0
 by
ShanghaiBuddha
I always stay here when i am in Shanghai
This is the second stay i have done at this hotel, and it never disappoints. the people are very polite and you really are getting a good deal with the pricing. i highly recommend this hotel to anyone. This is the only hotel i am willing to write a review on.
February 28, 2013
Rated

5.0

out of

5.0
 by
cheeko
Pleasant weekend stay
I stayed here over the weekends before my flight schedule. This hotel is located very near to the subway (Line 9 - Yangguo zhong road station) and is walkable by foot for 5mins. On taxi, it cost 14yuan which was the startup price. Ten minutes by taxi to the Maglev at Longyang station, cost about 18yuan. The service level by the staffs were warm and nice. The only minus point was that more training for the breakfast crews. My table was cleared when I returned to get some food. One of the guests requested for a cappuccino but was given black coffee. My experience on the two breakfast, ordered coffee but was not served as the coffee was left at the coffee machine :( Not faulting the crews as both of us did not mind but just a recommendation for improvement. Room wise was generous with space and the bathroom was much more spacious than i have expected. My room was able to see the Oriental Pearl TV Tower. Bed was comfortable and slept well. Did an upgrade so Wifi was provided. The lounge offers quite a bit of sky view of the city.Facility wise, an indoor swimming pool, suana room and fitness center, not bad if you are too lazy to explore the city. Overall, a pleasant weekend stay at Century Park. Lovely experience before the flight back.
February 13, 2013
Rated

5.0

out of

5.0
 by
Oilrig
Good room and great service
During my regular visits to Chengdu and Shanghai, I always stay at a Crowne Plaza Hotel and Crowne Plaza Century Park is certainly a very good hotel, both in room, service, location and general friendliness of staff. I would certainly recommend.
January 17, 2013