Skip Navigation
English
|
|
|
|

Sign In

Book online or call: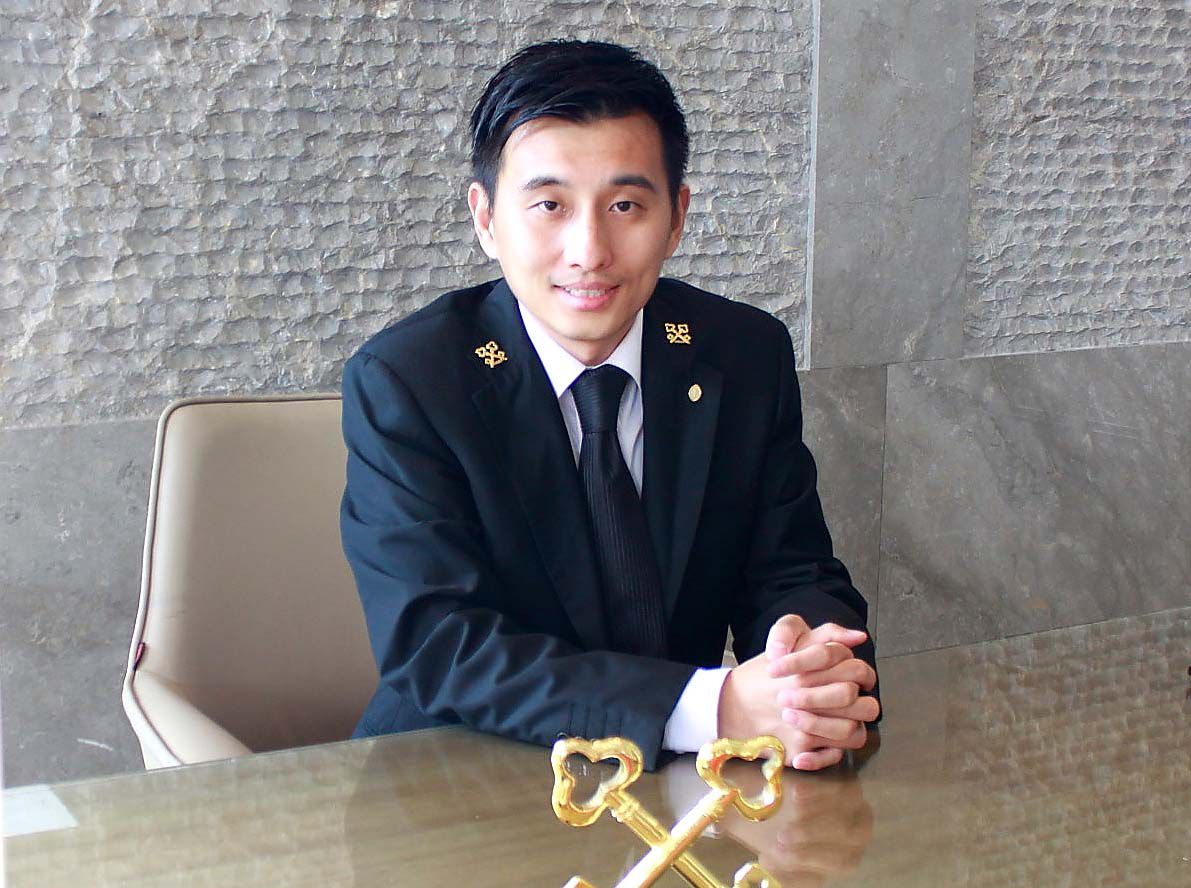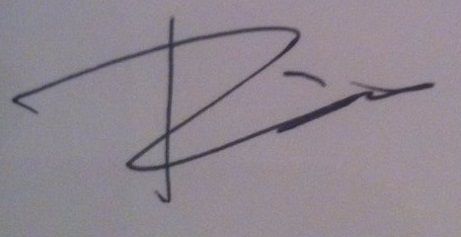 Insider Tips
LOCAL CULTURE
Bargaining
There are lots of markets in Shanghai such as Qipu Road, Xin Yang Market, which is selling clothing, bags and small decorations. It's very popular for the young people and overseas person. All the prices they offered can be negotiated. People enjoy the process of bargaining.
EXPLORE THE ANCIENT AND THE MODERN AT NEW SHANGHAI HOTEL
Located adjacent to the Huangpu River and Nanpu Bridge, InterContinental Shanghai Expo offers 384 contemporary guest rooms, suites and villas featuring impressive river view. A short drive from the heart of Shanghai's central business district, this Shanghai hotel is ideally situated for exploring the richness of ancient China and the energy of a modern metropolis. Relax at our full-service spa or savour international cuisine at Cafe 1188, featuring open show kitchens.
HOTEL HIGHLIGHTS
Restaurant & Lounges

Cafe 1188, an international culinary experience featuring open show kitchens. Sheng Hui Tang offers authentic Cantonese food, Basilico specialises ...

Amenities & Services

Spa InterContinental, Swimming Pool and Health Club are located on the 4th floor. 11 treatment rooms and massage area with river views. A 25m swim...

SPECIAL PACKAGES

There's always something special happening at an InterContinental hotel. Whether you are looking for a fun-filled getaway or a place to host your n...
Shanghai Expo
No.1188,xueye Road,
Shanghai , 200125
China, People's Republic Of
Front Desk +86-21-38581188
Languages spoken by staff
German, Greek, English, Spanish, French, Hindi, Indonesian, Japanese, Korean, Chinese
Pet Policy
No Pet Allowed
CHECK-IN

2:00 PM

CHECK-OUT

12:00 PM

Late Check out Available

Evening Reception Desk Open
Accessibility
4 Room(s) with Accessibility Standards
Parking
Guest Reviews
Rated

4.7

out of

5

 by

186

reviewers.
Rated

4.0

out of

5.0
 by
哎色哟Aiseyo
很有情调的酒店
冲着重庆没有的酒店品牌预订的,结果上海的朋友也说不错,他们两口子新年的晚餐就是这家酒店吃的,环境不错。客房装修很有品味,床垫和枕头一如既往的体现洲际的水准,唯一不足就是退房时前台没看见员工,在我呼唤了几次后才出现了人帮我办理了退房手续。离开时下着大雨,门口服务生很尽责,尽力帮我叫的士,很感谢他!
May 1, 2014
Rated

5.0

out of

5.0
 by
Hippo Chang
無以倫比,優質服務,
熱情服務,優質房間,前衞設計,美麗景色,乾淨餐廳,熱鬧酒吧,禮貌人員,週邊歷史,美麗外灘,一定再來!
April 28, 2014
Rated

5.0

out of

5.0
真的令人耳目一新,历史与现代的完美融合
第一次入住上海外滩英迪格酒店,一瞬间就沉浸在老上海的特色布置中,每一点滴都那么精致、静静地而又灵动地跃然眼前,那么特别,那么难忘,窗外的外滩从日间的喧嚣到夜里的灯火辉煌,一声汽笛仿佛把我拽回了当年的大上海十六铺码头"凡远近贸迁皆由吴淞口进泊黄浦"。静静地在窗前,一杯清茶,思绪远远,真的令人耳目一新的酒店。感谢热情的前台服务人员,送了很特别的行李牌。
April 27, 2014
Rated

5.0

out of

5.0
 by
steinway88
Great hotel to stay in Shanghai
Overall a very enjoyable experience having stayed in this hotel many times before. The staff are well trained and courteous. Met the General Manager and the first time I see a GM clearing the breakfast tables during a very busy period! The hotel is true in its promise in offering a unique experience akin to being a guest in the home of a rich man's house. Having stayed in many Intercontinental Hotels, the breakfast experience is incomparable - having to squeeze your own orange juice (how else would you know it is "freshly squeezed"?), barrista standard cafe latte, individually served Shanghai breakfast presented in red Chinese cane tiffin carrier, Japanese breakfast delivered in folding tiered black acrylic container, Continental breakfast served on a saucepan (couldn't be any more "freshly cooked"?). The guestrooms are uniquely designed to reflect its Old Shanghai neighbourhood from the Chinese lanterns, Hutong brick walls, night stands and sofas inspired by Classical Chinese Furniture to black and white full height murals of Yu Yuan Garden. Each room is individually designed to a different layout and some rooms (07, 08, 09) have specially designed combined one piece sofa-writing desk furniture - great design in saving space. The top floor Char Bar and Restaurant is another "top of the world" experience. Being the only high rise building built right on the Bund, the views are breathtaking. Originally the best kept secret for discerning tourists, it has now attracted the attention of business travellers wanting a different experience. What a pity! Highly recommended for tourists (and business travellers) looking for a memorable experience.
April 16, 2014
Rated

5.0

out of

5.0
 by
WestLakeBlueSky
Professional Services
I personally dealt with the On-Duty Manager and Deputy Manager. They were both very professional and friendly. We had a pleasant stay. Thanks.
April 13, 2014
Rated

5.0

out of

5.0
 by
Kliangi
难忘体验
上海外滩英迪格绝对是值得一住的酒店!设计前卫新颖,早餐餐厅景观非常不错,尤其是顶楼的酒吧是个令人难忘之地,景色饮品俱佳,价格小贵!房间的灯和背景都很让我喜欢。
April 10, 2014
Rated

4.0

out of

5.0
 by
Modan
为了这景色,我愿意等待酒店的提升
景色无敌,值回票价。但需要与酒店管理层沟通一些问题: 1 作为IHG旗下一员,上海INDIGO又是亚洲第一家INDIGO特色酒店,她的旗舰地位加上特殊江景,慕名之客肯定会越来越多。希望酒店能对IHG的会员系统良好把握,不要频繁出现付费住宿和免费住宿过于巨大的落差,让会员对IHG会员系统失去信心,用脚投票。 2 6楼餐厅,上次遇见非常不好的一幕。很多人在此聚餐,两桌,非常高声的喧哗,使得在此处用餐变得不愉快,匆匆吃过就躲开。个人认为酒店在此时的不作为,会影响到住客客人对酒店的整体印象。 所以,我只能说,为了这景色,我愿意等待酒店的提升。希望你们做得更好。
April 8, 2014
Rated

5.0

out of

5.0
 by
JoJoMa
Funky Boutique on the Bund
Decided to stay at this IHG property for a change of pace. Indigo is a wonderfully funky property adorned with cool art pieces throughout . Pros: -Helpful front desk and concierge (located on floor 6) -Great variety at breakfast plus you may order an entree from the menu as part of your complimentary breakfast -Funky rooms with views. The room design maximizes every inch in a tasteful way. -Cabs were easy to get esp with help from the valet team -Wonderful restaurant views -Several big screen Macs for guest use on floor 6 -Massage chairs! -Great gift shop Cons: -The cloying lobby potporri. I coughed everytime I had to walk through the lobby. -Dinner service at $$$$ Char is not up to what one would expect. Main courses brought out cold leaving me and my party waiting for 10 minutes before I got up to complain. (I suppose the food is good, but since my experience was tainted with the delay and the cold entrees, I didn't find the food worth the fuss of the price)
April 7, 2014
Rated

5.0

out of

5.0
 by
arwen
令人印象深刻的服务
无敌江景,设施稍微有些老化,住的房间浴室下水有堵塞,卫生间卫洗丽有故障不能出水冲洗。电话报修后维修很快,并且大堂经理多次表示歉意,并送上水果,很贴心。
March 20, 2014
Rated

3.0

out of

5.0
 by
269ekg
酒店最基本的信守诺言没做到。。。。
本次是中华梦享换的房,为了给结婚10周年留下一个美好的体验,提前了几天到酒店和前台沟通,希望通过补差价的房室升级一下房型,当时的前台接待很好,同意补一定的差价x升级房型到北外滩朝向的房型并含早餐。本人特意询问是否需要提前支付差价,前台肯定的回复这个不需要的,会帮我在信息里面备注的。。。 很遗憾的事情发生了,3.8日下午3点左右去入住登记的时候,前台告诉我当时谈的房型没有了。。需要补x+y的差价给我升级套房含待遇黄浦朝向的。。。。当然最后在本人的坚持下,只支付了X的差价。(貌似这个差价还么有给积分) 后来了解到其实当天下午2点左右也有朋友是通过补差价的房室升到了北外滩朝向的房型。。。。 除了这点别的体验还算不错,对于优悦会会员的识别也很好,给了迎宾饮料券,给了行李牌礼物。前台还给了两杯香槟给我们庆祝,并给我们拍照留念了。
March 13, 2014
Rated

5.0

out of

5.0
 by
petersiu
Great Hotel with Great Service
This hotel is just another kind of experience from the formal and luxury hotels people may have. It was great with the atmosphere, and room decorations and the service provided by the care staff.
March 2, 2014
Rated

5.0

out of

5.0
 by
青岛佳多孙
精彩绝伦!
这是我入住过的酒店当中最让我称赞的酒店之一!非常有上海当地的特色与风味!无论是从硬件还是服务方便均表现出一流的水准!
February 13, 2014
Rated

5.0

out of

5.0
 by
SHSteven
景观是最大的卖点
P卡入住,给升级了景观房型。谢谢前台的一个大眼睛高大帅哥经理。 就是闹钟无缘无故6多钟响了两次,后来值班经理很诚意的两次沟通道歉,要赞一个。 房间里有个别灯坏了,希望能维修及时一些。
February 12, 2014
Rated

4.0

out of

5.0
 by
even
比较满意的一次入住
首先,对于在中国农历新年还监守在岗位上的外滩INDIGO员工表示敬意! 前台,CHAR的工作人员非常热情周到,相对忙碌的MY SPACE可能有些力不从心,服务质量相对比1年前的有所下降. 喜欢INDIGO的风格才会再次的选择,给的房间也很满意,基本达到本人要求,下次会挑选景观更好些的房间体验一下. 官网上有显示房内都有DVD播放机,但实际入住时需要向商务中心借才有,希望能尽量提供准确的信息. 不知道厨师有否更换,相对1年前的经历,这次的餐饮(送餐与早餐)不是那么精彩,对于早餐热点,是否能考虑有些些灵活的变动,如客人提出想把茶叶蛋换成煎蛋,是否能考虑尽可能的满足?这点上,天津INDIGO就做的不错,当然,只是个人感受和建议. 整体来说,还是一次比较满意的入住,希望开年后,人力充沛的情况下能有更好的服务质量.
February 12, 2014
Rated

4.0

out of

5.0
 by
kyouki99jp
一种新的体验
大年夜入住,房间装修别致,与一般酒店有所不同。 前台服务态度好,能满足客人不同的要求。听说有送红酒,cd,行李牌,但是我什么都没有。 早餐人较多,日式套餐味道一般,是中国味道的日式套餐,八宝饭很好吃,自己可以榨果汁喝。 酒店客房景观不错,浴室正对着三大建筑。
February 11, 2014
Rated

5.0

out of

5.0
 by
totoon
环境优美、服务一流
第一次入住英迪格酒店,入住后有宾至如归的感觉,家人很满意,本人也很欣慰,今后还会入住,并推荐给朋友,
February 10, 2014
Rated

4.0

out of

5.0
 by
thedanes
Chinese New Year
The location next to the Bund is perfect and the hotel is very new and original. Great stay, although with a small hick-up with the bill, when checking out. However, the GM apologized and reset the score :o)
February 10, 2014
Rated

4.0

out of

5.0
沪上个性
相较洲际、皇冠酒店,地域个性丰富,沪上风味浓郁,客房家具及色调尤甚。 浴室的小凳和卫生间的马桶控制器印象较深。 偶住一宿,还无法了解到酒店全部。
February 8, 2014
Rated

5.0

out of

5.0
 by
KJiang
Undoubtedly perfect
The hotel is almost perfect - location, view and facilities. The design is special and well integrates Shanghai's unique culture (though perhaps more from a Western point of view). There is nothing super luxury but staying here definitely makes you feel comfortable and easy.
February 6, 2014
Rated

2.0

out of

5.0
 by
morrey23
Better Experiences in the Past
Unfortunately there were several problems with our stay at Hotel Indigo. Due to the fact that it was my honeymoon, and I had a wonderful visit to this hotel in September I was very excited about my stay. I was completely disappointed from the very beginning. First, the room we received as a part of an "upgrade" was much smaller than my room last time (which was less than 1/2 the price). This in itself was a severe disappointment, as I had been looking forward to showing my wife the room, thinking it would be the same, or even better than last time. The room felt cramped, and although the view was good, it ruined the experience for me. Second, we woke up in the morning only to discover that the bathroom floor was cracked in several places, causing flooding throughout the bathroom. For the price of the room, problems like this are inexcusable. Lastly, my wife and I were both disappointed in the breakfast offerings. They offered eggs in the breakfast buffet, but this was unclear, and we didn't realize it until we had nearly finished. There were very few protein options, and although the buffet offers numerous toppings for oatmeal, it was not available, and the breakfast seemed very unbalanced and haphazard. Again, for the price, it was very odd.
January 13, 2014
Rated

5.0

out of

5.0
 by
269ekg
跨年入住欣赏烟火绝佳地!
独特的地理位置,周围没有高楼阻挡,可以一览浦江两岸美景。看烟火更是没话说。 今年3月份结婚10周年,已经预订准备再次入住了。
January 10, 2014
Rated

5.0

out of

5.0
 by
Samuel 201413
Fantastic memory
Good location, easy to get TAXI. Fancy room, unforgettable view, restaurant of 6F is great. I hope i will be back in the near future.
January 7, 2014
Rated

4.0

out of

5.0
 by
Rach28
Interesting interior design, comfy bed
Warm welcoming gift! Room is quite spacious and comfy, also has great view! But service at quay restaurant is pretty lame.
January 5, 2014
Rated

5.0

out of

5.0
真的太好了
环境很好的酒店,我住的房间落地窗能看到江边,洗澡的时候也能看到外面景色,非常美。枕头可选,床铺舒适。
January 4, 2014
Rated

5.0

out of

5.0
 by
jackyshi611
Good hotel
The staff is very enthusiastic. Room is very clean and facility is great, The room is very quite and a good sleep quaility. The view is excellent. This hotel is one of my favorite hotel. Recommend this.
January 1, 2014
Rated

5.0

out of

5.0
 by
homa
Excited from the neigborhood!
Stayed here during Christmas Eve and the event atmosphere was everywhere around! Everyone was friendly. Me and my wife were being surprised through gifts and sweets from the hotel. The room is stylish and with a modern touch from the local elements, which is just great! A special thank you to the reception team- Emma, who's totally helpful. And with her professional assist and attitude, I could enjoy my stay in such a great hotel, and always with smile!
December 29, 2013
Rated

5.0

out of

5.0
 by
529665914
美丽的外滩酒店
地段无与伦比,浦江二岸美景尽收眼底, 客房设施符合洲际集团的名气, 停车不太方便, 早餐流程有点复杂,简单点就更好了
December 28, 2013
Rated

5.0

out of

5.0
 by
kalvas
Memorable experience
The staff learned that I checked into the hotel on my birthday and dropped by to offer me a bday treat, that was very sweet of them. I would recommend expand the room service menu.
December 26, 2013
Rated

5.0

out of

5.0
 by
MrPeng
贴心服务,宾至如归
在此庆祝纪念日,酒店为我们提供了精心安排和贴心服务,令人倍感温馨。酒店紧邻黄浦江,景色绝佳;房间设计和布置很有特色!
December 17, 2013
Rated

5.0

out of

5.0
 by
ksld61818
非常感谢酒店员工
我因早上开会,急忙退房,在退房的时候由于匆忙将重60克的黄金项链和价值8万元人民币的名士金表遗留在放内,感谢前台大堂经理和客房服务员将捡到的东西第一时间通知我,我在开会中还没发觉东西掉了,十分欣喜。
December 16, 2013