Skip Navigation
English
|
|
|
|

Sign In

Book online or call: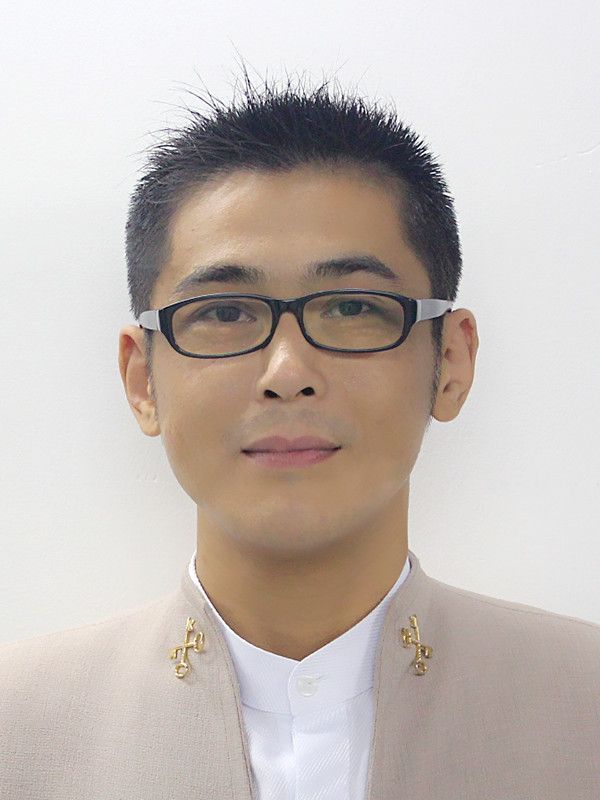 Insider Tips
LOCAL CULTURE
Breakfast in Shanghai "four big king kong"
Shanghai Styled Breakfast is used to numerous and exquisite, among which "four big king kong" -- pie, deep-fried dough sticks, soybean milk, rice are the most famous ones. Shanghai people cling to their long-standing, even over breakfast itself, to become the city of Shanghai taste memory.
RICH SHANGHAI HERITAGE DELIVERING OLD WORLD CHARM IN MODERN LUXURY STYLE
InterContinental Shanghai Ruijin, formerly the State Guest House of Shanghai, has a rich heritage having served Chinese historical figures such as Chairman Mao Zedong and Premier Zhou Enlai. During the War of Liberation, the hotel was the headquarters of the Communist Party in Shanghai. The classically styled hotel is centrally located along tranquil Ruijin Er Road, close to Huaihai Road's luxury retail, the quaint shops at Tianzifang, and the trendsetting Xintiandi bars and restaurants.
HOTEL HIGHLIGHTS
Restaurant & Lounges

With its romantic garden setting, elegant restaurants and classy bars, InterContinental Shanghai Ruijin serves as a gourmet food and drink destinat...

Amenities & Services

Hotel's Fitness Center and SPA features an indoor swimming pool, various spa treatment rooms and a modern gym. We guarantee a healthy workout at ou...
Shanghai Ruijin
No. 118 Ruijin Er Road
Shanghai , 200020
China, People's Republic Of
Front Desk +86-21-64725222
Languages spoken by staff
English, Chinese
Pet Policy
No Pet Allowed.
CHECK-IN

2:00 PM

CHECK-OUT

12:00 PM
Guest Reviews
Rated

3.9

out of

5

 by

385

reviewers.
Rated

3.0

out of

5.0
 by
Fracasan
Stop&go hotel
Very good location near Shanghai train station. Good bed and room even if a little bit old, breakfast poor, overcrowded and not international, room heating not working. Anyway good value for the money spent.
April 20, 2014
Rated

2.0

out of

5.0
 by
天气很好
服务
没有优悦会rengzhi,仅给了饮料券就表明知道是会员了,然后房间的清洁程度实在是差,洗手间也不咋的,反正比其他的几家差多了
April 19, 2014
Rated

4.0

out of

5.0
 by
ByronW
I was not expecting much....
...but I received a lot of value for the money I paid. Most of the staff were friendly and helpful. One of the lady even went out of her way to find and sharpen a pencil for me because I needed one for marking up a document! Thank you!
April 19, 2014
Rated

4.0

out of

5.0
 by
Yale2014
Good breakfast
Good, I like to eat the breakfast because there are many kinds of food abd taste well
April 17, 2014
Rated

4.0

out of

5.0
 by
Icruzy
Value for money
The room is of reasonable sized and clean, great location for transit near the ShangHai train station. The price is within my budget for a transit and the hotel is easy to locate.
April 16, 2014
Rated

4.0

out of

5.0
 by
HussIcm
Good for value
This hotel is , good for value hotel nice rooms , free breakfast and friendly reception
April 15, 2014
Rated

4.0

out of

5.0
 by
3ears
性价比高
住过N多次了。 在上海这个价格可以住到假日快捷, 不错了。 环境很好。 房间也很卫生。 每次都升级了。 美中不足的是房间以前的客人吸过烟。 建议留出不吸烟房间。
April 13, 2014
Rated

4.0

out of

5.0
 by
心想事成
very good value
Price is very good (less than 300 RMB per night). Location not bad, close to shanghai railway station and subway (5-7 minutes in walk). Environment not good, because it's too close to railway station. Staff are friendly, very helpful. WiFi in room.
April 10, 2014
Rated

3.0

out of

5.0
 by
lccw
见仁见智
上海酒店来说,性价比高,设施,服务和整洁比国内同级快捷品牌优胜。位置和气氛来说,在火车站北,白天人流繁杂,晚上死寂,除非有必要进出火车站和长途汽车站,一般人不会喜欢那里气氛,只适合正好需要在交通上图方便的旅客。入住旅客以外国人为主,气氛比较国际化,但是外国人也有不守规矩吵闹,电梯内抽烟的,管理人员需要注意不能因为是外宾就姑息他们,影响其他客人。
April 9, 2014
Rated

4.0

out of

5.0
 by
dingway
早餐太单调
一如朋友的推荐,白金会员入住直接给了套房,感受良好。 只可惜早餐座位过少,进了餐厅等了好一会儿才有空位,且早餐的选择性太少,就餐环境也显得比较脏乱。 房内的硬件还算可以。 在大堂吧吃午餐竟告知不能挂帐,还得再到前台去做预授权,这点造成住客的困扰,有必要改进。 离店前和朋友到大堂吧休息聊天,点了两份水果盘,竟然专程过来告知这是「要收费」的。难不成我会当成免费水果吗?点的时候都告知挂房帐了。
April 8, 2014
Rated

5.0

out of

5.0
 by
donne
性价比非常高
性价比非常高的酒店。推荐入住,就在上海火车站边上,北广场。入口不大好找,不过房间大,很舒服。假日的标准,和预期还是一致的。
April 7, 2014
Rated

3.0

out of

5.0
酒店周边环境复杂,早餐用料低廉。
临近长途车站,鱼龙混杂,出门搭乘地铁要通过站前广场和通往火车站的地下通道,一天至少两次,整个人都不好了。早餐用料很一般,玉米片还是变了味的,房间墙面有起皮,工作人员态度不错.
April 3, 2014
Rated

5.0

out of

5.0
 by
YJWANG
Good service
Staff are very nice and room is good, it's easy to find the hotel and it's nearby the Shanghai railway station
April 1, 2014
Rated

4.0

out of

5.0
 by
Perkyj
Comfort and value for the good price
This hotel provided what we needed. Comfortable bed, clean room and bathroom facilities. If you do not want Chinese breakfast Western choices on the breakfast table, toast, boiled eggs, cereal, juice, fruit, coffee, tea, enough to start your day. Although, the Hotel is not in the tourist area, it is a short walk to the Metro, train and bus stations. Taxi to Peoples Square/ Nanjing pedestrian street where you pick up the a hop On Bus was $12. We put in full tourist day on Hop On bus, then had dinner downtown Shanghai, as not much in walking distance of the Hotel to eat and no restaurant in the hotel. If you are taking a cab from Pudong airport, avoid the people with hotel signs, the guide you to vehicles with high prices. Go outside and find taxi with meter, much less expensive. JP
April 1, 2014
Rated

4.0

out of

5.0
 by
kimiko
交通便利
就在上海火车站和长途汽车站隔壁,挺方便,但是走去地铁站还是有点距离的。两人入住,只有一张WELCOME DRINK的券,有点小气,其他酒店都给我两张的。
March 31, 2014
Rated

4.0

out of

5.0
 by
Walter665218
economic and comfortable
Shanghai Zhabei hotel is close to Shanghai railway station and subway. hotel provide good sleep bed and breakfast.
March 29, 2014
Rated

4.0

out of

5.0
 by
peterwu007
friendly staff
Front desk staff is friendly. always smile. Upgrade to a suite for a platinum Member. Anyway, CP value is very high.
March 26, 2014
Rated

4.0

out of

5.0
早餐有点小失望,其他都很不错
早餐较拥挤.房间还算蛮干净的。枕头也一贯是holiday inn的品质~洗手间很干净。外宾比较多,整体来说还是很不错的。会继续入住这家酒店。
March 26, 2014
Rated

2.0

out of

5.0
 by
CYiu
设施陈旧
可能使用时间长了,房间整体设施较旧,地板踩上有声音,洗手间设施老旧,不舒适,在火车站边上,交通不方便,可能是上海所有HIE里较差的一间
March 26, 2014
Rated

5.0

out of

5.0
 by
草本动物
上海出差首选
常听朋友说住这家给升套,但我一次也没升过。同样是白金,差别咋这么大呢。挨着火车站和地铁,但是几乎没什么影响,可能是我每次都住在高层的原因吧。
March 25, 2014
Rated

1.0

out of

5.0
 by
roxy14
bad experience in this hotel
From my experiences of staying in Holiday Inn Express in the U.S., I feel this hotel should be "simple" and "neat". However, these characteristics don't apply to this Holiday Inn Express-Zabei: 1. The front desk receptionist didn't recognize me as a IHG platinum member. I didn't receive welcome words, nor did not get the quiet floor. It was a noisy floor, people were talking after midnight. We heard talking, train horn almost all night. 2. The hotel is poorly constructed. They used cheap materials (tiles, table etc.), they even didn't fix the cracks of swifter table. It makes the whole room like a second hand hotel. 3. The breakfast is even worse, the entire dishes hotel served are starchy food and overcooked vegetable. It is hard to swallow those inferior, cheap, disgusting foods. 4. I will never recommend anyone to stay at this Holiday Inn Express.
March 24, 2014
Rated

2.0

out of

5.0
 by
Kerk14
No WIFI signal in room; Receptionist ID 91 used very offensive words to refuse to help
There was no WIFI coverage in my room at all. Receptionist ID 91, a young girl from her voice, told me that their server was under maintanence. I asked for an alternative solution because my laptop does not have a RJ45 jack, and ID 91 responded as "I don't have a solution. Do you want me to go to DIE?". I was astonished by this sudden burst of impatience, and had to hang up after asking for her work ID. This is not my first time staying at a holiday inn express, and not even my first time at this specific hotel. I have the tolerance that given the low price of the room, I probably should not expect decent service including WIFI. But usually receptionists would manage to provide an access point or equivalent device to help improve the situation. Obviously this time this specific hotel reached a new low of its brand record. I never ran into such poor quality of hotel staff, not just in InterCon hotels, but throughout all the hotels I've ever checked in. This displeasing experience encourages me to reconsider the value of InterCon membership.
March 23, 2014
Rated

5.0

out of

5.0
good
Just check in the network is not very good, the waiter came and help done.Service is very considerate.The environment is very good.Travel will choose this hotel.Very satisfied with
March 21, 2014
Rated

5.0

out of

5.0
 by
hendouding
good experience
most cost-valued HIX in shanghai, fully respect to Platium guest
March 18, 2014
Rated

4.0

out of

5.0
 by
23141
性价比高
不错的服务和环境,靠近地铁。但火车站周边有点乱,酒店周边黑车较多..................................................................................
March 17, 2014
Rated

5.0

out of

5.0
 by
Abeezar
Good location and Super Service ! Great value for Money
I had forgotten my passport and all the Cash in the Safe deposit which was recovered without any issues ! Staff was very cooperative. Concierge was great and really helped our trip to Shanghai an easy one with super guidance and amazing taxi arrangements. Internet service needs tobe improved a bit as speed was very slow and was tough to connect to office servers.
March 17, 2014
Rated

4.0

out of

5.0
 by
aiceseason1
性价比较高的入住
酒店前台接待人员很友善的接待并且为我挑选了一个我满意的房间. 早餐还是一如既往的混乱,没有足够的桌子,没有过多的选择,甚至喝得选择都比早餐的选择来的丰富,不明白的是,到底是北方智选生意太好,还是工作人员偷懒,课时我看到的真实情况是工作人员不停的在清理桌子,但是还是有很多人没有地方就餐,这么长此以往的问题,难道酒店管理层就从来没想过如何解决这个事情? 还有一点,我住过很多家IHG的酒店,无论IC还是HI,从来没有听过寄存行李过了晚上八点,还要收费。我只是要求寄存一下行李,晚上9点左右上火车取,酒店说超过8点需要收费。你连无线都能免费,早餐都能免费,寄存一个包,还要收费?
March 13, 2014
Rated

5.0

out of

5.0
 by
SHSteven
性价比还行
前台接待很忙碌,外面就是火车站跟汽车站。 白金卡升级了套房,窗户外能看到火车跟貌似苏州河~ 吃早饭的人很多,工作人员也都很忙。 总体来说,就是一个很特别的HIX,大家都懂的。;)
March 6, 2014
Rated

5.0

out of

5.0
 by
去安特卫普买钻石
性价比超群
位置很中心,打车去哪里都还蛮方便的,只是挨着客运站,的士司机很挑客。前台态度很友好,比预期好很多,良心价格,蛮值得推介。室内卫生清洁度不是很理想。
March 4, 2014
Rated

4.0

out of

5.0
 by
shawn0-0
性价比高,软件比硬件好
前台妹子主动询问升套事宜,早餐比想象中丰富。入住及离店登记都非常有效率。 2人只有1张饮料券,多少有点尴尬。房间设施有点老旧,无线网络完全无用。步行到地铁站需要10分钟。
March 2, 2014