Skip Navigation
English
|
|
|
|

Sign In

Book online or call: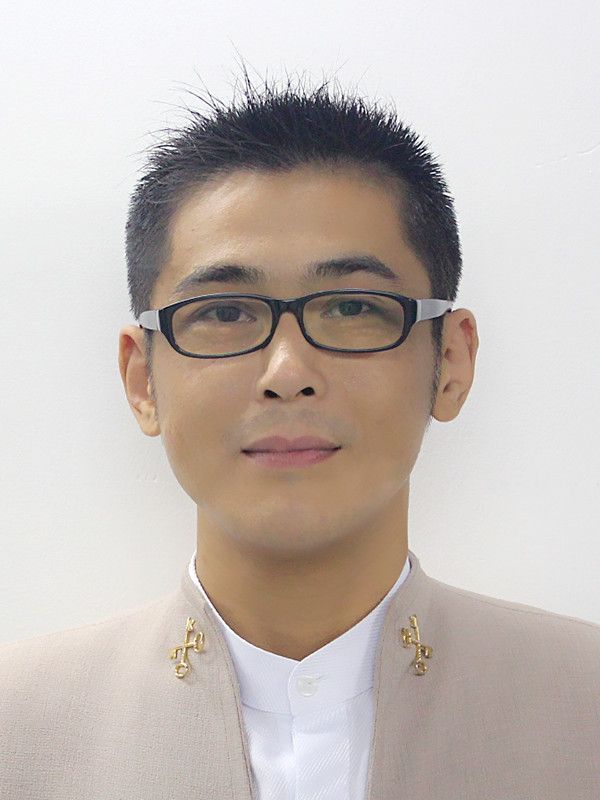 Insider Tips
LOCAL CULTURE
Breakfast in Shanghai "four big king kong"
Shanghai Styled Breakfast is used to numerous and exquisite, among which "four big king kong" -- pie, deep-fried dough sticks, soybean milk, rice are the most famous ones. Shanghai people cling to their long-standing, even over breakfast itself, to become the city of Shanghai taste memory.
RICH SHANGHAI HERITAGE DELIVERING OLD WORLD CHARM IN MODERN LUXURY STYLE
InterContinental Shanghai Ruijin, formerly the State Guest House of Shanghai, has a rich heritage having served Chinese historical figures such as Chairman Mao Zedong and Premier Zhou Enlai. During the War of Liberation, the hotel was the headquarters of the Communist Party in Shanghai. The classically styled hotel is centrally located along tranquil Ruijin Er Road, close to Huaihai Road's luxury retail, the quaint shops at Tianzifang, and the trendsetting Xintiandi bars and restaurants.
HOTEL HIGHLIGHTS
Restaurant & Lounges

With its romantic garden setting, elegant restaurants and classy bars, InterContinental Shanghai Ruijin serves as a gourmet food and drink destinat...

Amenities & Services

Hotel's Fitness Center and SPA features an indoor swimming pool, various spa treatment rooms and a modern gym. We guarantee a healthy workout at ou...
Shanghai Ruijin
No. 118 Ruijin Er Road

Shanghai

,

200020

China, People's Republic Of

Front Desk

+86-21-64725222
Languages spoken by staff
English, Chinese
Pet Policy
No Pet Allowed.
CHECK-IN

2:00 PM

CHECK-OUT

12:00 PM
Guest Reviews
Rated

4.7

out of

5

 by

221

reviewers.
Rated

5.0

out of

5.0
 by
RamBangalore
if you want to fall in love with Shanghai
Stay @ this hotel, if you want to fall in love with Shanghai. Refreshing decor, great view and located at the heart of the City - The Bund.
August 20, 2013
Rated

5.0

out of

5.0
 by
sltjni
服务周到,风景独特
Indigo的服务非常周到,能够及时考虑客人的需要,主动给白金客人升级体验。同时,客房的窗户望出去风景非常不错。
August 16, 2013
Rated

5.0

out of

5.0
 by
Enodios
真诚推荐
这是一家让你体验过,会念念不忘的酒店!第一次入住就有这样的感觉,这一次也不例外,我知道下次去上海我还会选择外滩英迪格。 它的地理位置就已超凡。紧贴江畔观光带,外滩俊美的风景一览无余,夜景尤为壮观。江景套房临江的一整面都是窗户,从客厅绵延至卧室,再到浴室,正所谓无敌景观房。 前台的接待人员认真负责、热情洋溢。炎炎夏日,不忘在你等待的同时递上一杯冰水,让人倍感亲切。印象特别深的是Kylin,从入住到退房都很有幸由她提供帮助,熟练且迅速,细致且周到。 房间的设计无与伦比,中西合璧的风格,可以满足绝大部分客人的审美。房间内设施齐备、很多人性化的设置让人感觉舒适、贴心。 其他值得推荐的还包括顶楼和餐厅,希望有更多的朋友能和我一样体验到这家酒店带来的极致享受。
July 29, 2013
Rated

5.0

out of

5.0
 by
FussyTraveller
We loved this hotel
The Indigo is well located in the Bund district, and next to the river. It is a modern and spotlessly clean Hotel. Jackson (Assistant Front Office Manager) went the extra mile to ensure we had a room when we arrived at 9.00 am following our long flight, even upgrading us and swapping room service schedules to do this for us. We didn't expect this, but it was greatly appreciated. The breakfast was very good and we used this same restaurant most days for lunch or dinner. Overall, a very enjoyable stay. We would highly recommend The Indigo.
July 27, 2013
Rated

5.0

out of

5.0
 by
Shanghai072013
Review about the stays
I have stayed multiple times in this hotel. I have recognized that the service in the char bar improved a lot. Compared to former stays the service is much quicker and better organized. This is an important improvement because before the service did not meet my expectations. Another point which could improved: at the breakfast the empty plates are not removed in time. Otherwise the stuff is really helpfull firendly. This hotel is my favorite Hotel in Shanghai with an unique view over the bund.
July 16, 2013
Rated

5.0

out of

5.0
 by
XTR7
Great service and amenities
Some of the best service I have ever had. With the amenities second to none. Great view of the city from the Char Bar or rooms. Thanks for a great stay.
July 15, 2013
Rated

5.0

out of

5.0
 by
Steeroids
Looking at the Bund
Want to stay in a hotel where you can look at the Bund and the Pudong at the same time? This is it. And the best way to do it; from the Char Bar. Great place to stay. Great view from the top and a great way to finish each day. Even the breakfast buffet has the view in the Quay dining room on the sixth floor. You can also swim and take in the view. Roll out after breakfast and stroll along the bund whilst taking it all in.
July 3, 2013
Rated

5.0

out of

5.0
 by
greyishbeard
Great experience
Everything about our stay was extremely pleasant, from the design of the lobby to the design and amenities of the room and bathroom. The situation on the river meant that the view was wonderful. The food was also excellent
June 21, 2013
Rated

5.0

out of

5.0
 by
Pepe52
Graet location and service
The Indigo Hotel in Shanghai was one of the best hotels in our long trip (2 months) trough Japan and China. The location was excelent and the service and decoration of the hotel was just outstanding, the view to the skyline was brathtaking. and the breakfast buffet to die for!!!!!!!!!! We did not have any complaints. I strongly recomend this hotel to anybody who can afford it.
June 3, 2013
Rated

5.0

out of

5.0
 by
Wolf52
Impeccable service plus lovely room
From the minute we stepped into the hotel, we were looked after in every possible way. The room we were given had a great decor, wonderfully comfortable bed and great views. It had a charm of the old Shanghai plus the modern theme of today. The food- breakfast, lunch or dinner was great. The bar upstairs served great cocktails and the view from the rooftop is amazing. The steaks at Char were the best I've eaten. You even have your own selection of steak knives! The staff , from Philip, Julie, Jeremy, Anthony, Viktoria, Christine, Daniel plus the others were all very helpful and nothing was a problem. Their tips on where to go or what restaurants to book were invaluable. The position of the hotel was great and we had no trouble with taxis or being understood. We will definitely be coming again and recommending it as the place to stay in Shanghai.
May 17, 2013
Rated

5.0

out of

5.0
 by
maxboytw
值得推薦
位於黃浦江旁,可以欣賞黃浦江的景色,尤其在晚上時可以欣賞到黃浦江與浦東新區的夜色,十分喜悅!!! 整體的房間設備與規劃十分舒適,尤其浴室可以一邊洗澡一邊觀賞著黃浦江美景!!實在是件非常喜悅的事情!!!
April 19, 2013
Rated

4.0

out of

5.0
 by
hkhk
South bund
design hotels tends to age fast...this Indigo hotel is still very pleasant with well trained staff, nice facilities, great huge rooms, appropriate recognitation for Platinum members. taxis are always available and location is surprisingly convenient to access both Pudong and puxi side. breakfast fast a bit disappointing despite the efforts
April 14, 2013
Rated

5.0

out of

5.0
 by
hkhk
Nice hotel, pleasant surprise
Nice hotel, not supercentral but still conveniently located. Convenient facilities (indoor pool and small gym with a bund view). The Suite was huge and well appointed. helpful staff. A bit disappointed by the restaurant
April 9, 2013
Rated

5.0

out of

5.0
 by
JLMc
Great Hotel - room, lounge & service
Great views, Great room - comfortable bed and shower with the best view over the river to the Pudong., Great service, Great Coffee, Great food in a relaxing lounge with views over the river to the city centre. We stayed here after a 10 day trip of China, which included some different styles of transport and accommodation. So it was wonderful to finish the tour on a very positive note. We arrived early 9am after arriving on the Xian overnight train and the staff were eager to assist and help settle us in quickly by offering shower and coffee. Tip, roof top bar is a must during the day for a photo. There is no one there and you have great views. Hotel is a short and cheap taxi ride to most key destinations and also an easy walk along the Bund to the main shopping area. The interior design of the common areas makes the hotel feel different from the usual chain hotels. It seems like a boutique even though it is probably larger than most boutique hotels Suited mainly to business and couples but families would find it very comfortable as well. Stayed March 2013, travelled as a couple
April 9, 2013
Rated

5.0

out of

5.0
 by
PeterJ3
Breathtaking Views
We were upgraded to a corner room on the 25th floor. The floor-to-ceiling windows gave us incredible views of Pudong, the Bund, and the river. At night, it was spectacular. The room was large (even a walk-in closet) and beautifully decorated. On the wall behind the king-sized bed, was a giant photo blow-up of a beautiful old building in the Old Town, adjacent to the hotel. The desk (with free wi-fi) was beautifully designed and flowed into a chaise lounge perfectly placed to enjoy the views. The large, marble bathroom had a glass-enclosed room that was a rain shower with a large tub. The window looked out on the river, but no need to close the blinds, the nearest voyeur would be a mile away, on the other side of the river. The hotel corridors and room doors are light colored wood. The lobby is very modern and artistically designed. The whimsical statues brought smiles every time we went through the lobby. We had breakfast included in our rate. The restaurant had the same views as our room, but on a lower floor. The buffet was very varied, with asian and western choices, and made-to-order egg dishes. The staff throughout the hotel are gracious and very helpful. This was the best hotel experience we have ever had, and it was not expensive by today's standards.
April 8, 2013
Rated

5.0

out of

5.0
 by
lucy88
Felt like home
My partner and I came to stay last week. I was in Shanghai for meetings and my driver recommend I stay at Indigo. From the moment we walked in we felt welcomed and comfortable. The staff were friendly yet informative. The room were perfect. We had a view of the Bund and a view of the city, we were recommended this room when checking in and it was a great recommendation. Beautiful bathroom, love the mosaics. We loved all the little things for example the nightcap beside our bed when we got home. The food was amazing. We loved breakfast each morning and the steak restaurant upstairs was fantastic. I own and run Australasia's Leading Boutique Hotel in Queenstown NZ and I was extremely impressed with how Indigo gives off such a boutique experience on such a large scale. I would definitely recommend this hotel. Thank you very much, we loved it!
April 7, 2013
Rated

2.0

out of

5.0
 by
Henrik
Waiting for feedback
This is the 3. time that I write feedback to you about my stay in your hotel. But I don't get any feedback from you. So I feel that this is wast of time.
April 5, 2013
Rated

4.0

out of

5.0
 by
SK61
Great Location For Bund River View
Hotel Indigo is situated by the end of the Bund Walkway. The river view of Huang Pu, the Bund View and the view of newly erected skyscrapers of Pu Dong are all within sights. Access to the walkway alongside the Bund is a great gift for someone who enjoys early morning walk. It's a 45 minutes exercise of fresh air and beautiful views.
March 29, 2013
Rated

5.0

out of

5.0
 by
cesolei
Unique rooms and awesome service
Please thank your staff for everything they do. They are all extremely friendly and always trying to help, please let them know this doesn't go unnoticed. I had a great experience and can't wait to return.
March 27, 2013
Rated

5.0

out of

5.0
 by
BagmanPhil
Best location
Great views from the terrace bar . Well worth paying for a premium bund room magnificent views . Staff were very helpful and friendly .have been to shanghai before but this hotel is great value for money 10 min walk to Nanjing road .
March 21, 2013
Rated

5.0

out of

5.0
 by
Richie308
Attentive and Courteous Staff, fantastic food
This restaurant has one of the best steak restaurants I have ever eaten in, great quality and the staff are extremely knowledgeable. Also if you want a great riverside view head up to the bar on the top floor and take a look from the rooftop terrace. Hotel Rooms are beautifully decorated and the turndown service leaves a "personal message" every night....a really nice touch. Highly recommended.
March 17, 2013
Rated

5.0

out of

5.0
 by
Rago
GOOD BREAKFAST, EXCELENT ROOM VIEW,VERY NICE HOTEL
GOOD STAFF, NICE LOCATION, NOT SO CLOSE TO MAIN AND SHOPPING STREETS, BUT VERY QUIET AREA AND JUST NEXT TO THE RIVER
March 3, 2013
Rated

5.0

out of

5.0
 by
Hewey
New Year in Shanghai!
We booked two rooms for 4 nights and had a great time in Shanghai - so much to see and do. The rooms were fabulous and the amentities first class. Our river view room had a wet room with stand under shower and a free standing bath and it was possible to Bathe and watch the boats passing - very cool. If the view was not enough, then the bathroom TV was an alternative for a long soak. For the energetic amongst us, a walk along the Bund into the city was an easy stroll and you get a better view of the Bull sculpture on the way into the city. A great stay in a great hotel.
February 19, 2013
Rated

5.0

out of

5.0
 by
ICEXU
位置超好的外滩酒店
酒店的位置很好,就在江边.走到南京路步行街也就15分钟路程.升级到了套房,BOSS的音响和免费的胶囊咖啡非常的好!酒店的早餐品种不算非富.口味有待提高.30楼的酒店观景台超棒!
February 17, 2013
Rated

5.0

out of

5.0
 by
twek
A week in Shanghai
My companions and I were delighted with the facilities at the Hotel Indigo. We were given a corner room on a higher floor facing the river, skyline, and the Bund. The room was very well laid out, from the work space to the lounge, the views of the sprawling skyline are visible from the hallway entrance. The shower and tub allow you to clean up while looking out over the city, and the bidet with multiple functions and heated seats makes up for the lack of quality paper in China. The pool and workout facilities are top notch, the concierge is helpful, the staff speaks enough english to help with foreigners and the Char restaurant and rooftop bar has one of the best waygu steaks available in China with a wonderful decor to compliment the meal. The only negative would be the lack of a continental breakfast; coffee and tea are provided in the room, but something light in the lobby or 7th floor area would make for a more enjoyable experience than the prices put up for a simple muffin or slice of toast to accompany the hot morning drinks. Overall I would stay here again when back in Shanghai.
January 22, 2013
Rated

5.0

out of

5.0
 by
gangge
观看外滩风景一流
入住江景房,观看外滩风景一览无余,酒店硬件服务都很好,就是洗漱用品可以提高下了,里面的牙膏用的还是什么不知名的牌子,希望酒店能够改进。
January 3, 2013
Rated

5.0

out of

5.0
 by
Mario123
Awesome Hotel
My wife and I stayed at this Indigo during our honeymoon. It was incredible, the staff is extremely corteous and happy to help you, especially Christine. The room is beautiful and the view is really nice. Breakfast is delicious. At night bar and restaurant is what you need to relax and enjoy a view to the Bund.
December 28, 2012
Rated

5.0

out of

5.0
 by
cet238
Hotel Indigo Shanghai on the Bund
AMAZING HOTEL & SERVICE. First time to Shanghai, and this place was top-notch. Will be returning on my next visit.
December 14, 2012
Rated

5.0

out of

5.0
 by
ykle
my favorite hotel in Shanghai
this was my 3rd stay at the hotel. I've stayed a few other hotels in shanghai and Indigo is definitely my favorite hotel. a perfect location, friendly staffs and very nice room interior made my stay very enjoyable.
December 10, 2012
Rated

5.0

out of

5.0
 by
Traveldili
Tolles Hotel in in toller Umgebung
Hotel liegt phantastisch direkt am Bund. Tolle Aussicht auf Pudong. Restaurant ausgezeichnet, preislich auf gehobenem Nivau. Freundliches, hilfsbereites, gut englisch sprechendes Personal.
December 10, 2012