Skip Navigation
English
|
|
|
|

Sign In

Book online or call: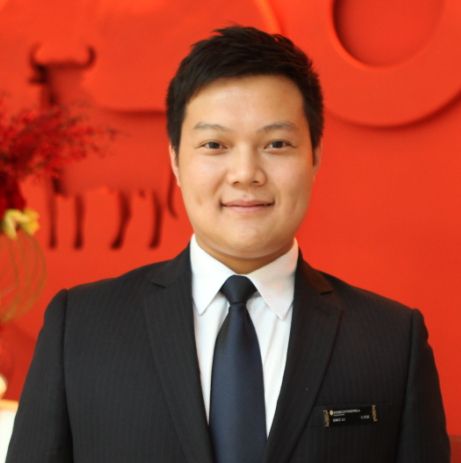 Insider Tips
LOCAL CULTURE
DINING WITH A LOCAL
When you play host, it is always gracious to pay for a meal. However, your local guest may request to pay as a matter of courtesy.
SPANISH FLAIR AND CHINESE CULTURE IN THIS SHENZHEN HOTEL
Experience a fusion of cultures at this chic hotel in Shenzhen, China. With its Spanish theme, including the landmark Galleon Restaurant, guests can also enjoy Chinese, Thai, Brazilian, French and Western fare; or venture out to savour the authentic taste of Shenzhen in nearby Overseas Chinese Town. With its own beach and water park, the hotel offers a choice of leisure options: relax by the indoor and outdoor pools or work out at the state-of-the-art gym.
HOTEL HIGHLIGHTS
Restaurant & Lounges

InterContinental Shenzhen makes it easy to sample a different cuisine every night with the hotel's varied restaurant selection---Chinese, Thai, Bra...

Amenities & Services

The fitness centre keeps your workout regimen on track with treadmills, bikes, workout stations and free weights. A sauna, steam room, indoor and o...

SPECIAL PACKAGES

There's always something special happening at an InterContinental hotel. Whether you are looking for a fun-filled getaway or a place to host your n...
Shenzhen
9009 Shennan Road,
Shenzhen , 518053
China, People's Republic Of
Front Desk +86-755-33993388
Languages spoken by staff
German, English, Spanish, French, Japanese, Korean, Chinese
Pet Policy
Pets are not allowed in our hotel
CHECK-IN

2:00 PM

CHECK-OUT

12:00 PM

Late Check out Available

Evening Reception Desk Open
Accessibility
3 Room(s) with Accessibility Standards
Parking
Guest Reviews
Rated

4.3

out of

5

 by

117

reviewers.
Rated

5.0

out of

5.0
 by
Ericnanjing
值得尊敬的深圳龙岗皇冠假日酒店敬业的员工
本人感觉,深圳龙岗皇冠是本人经历的在中国大陆地区管理最好的皇冠假日酒店,有很多地方值得其他地区的皇冠假日酒店学习。 特别表扬以下非常敬业的员工: 1、前台部 Grace, 我在两年前就认识这名员工,当时在行政酒廊。这名员工身上有很多优秀的品质,非常敬业。对待所有的顾客都很热情。我留意到她在前台时,每个进出的顾客都被照顾的很好,有很好的职业习惯,领导前台员工都做的很优秀。当我半夜才抵达深圳时,Grace还主动帮助我安排酒店的班车去接我。在住店期间,也给予了极大的关照。 2、行政酒廊Yoyuki,Jack 和 Talor以及其他的行政酒廊的员工。 这几名员工,都有很好的职业素养,不仅业务数量,还能和顾客亲切的交流。我在住店期间,经常在行政酒廊办公,他们都给予了我无微不至的关心。这是一个非常团结、进取和勤奋的团队。 3、cafe 2011餐厅。较以前有很大的进步,对客人热情了很多,能主动打招呼,主动收取餐盘,环境也维护的非常好。 向上述敬业的员工,表达我的敬意。
29 May 2014
Rated

5.0

out of

5.0
 by
XHTang
早餐丰盛,服务一流
办理入住快速,酒店早餐很丰盛,行政酒廊服务很好 酒店健身设施齐全,印象最深的是游泳池,很舒服,整体感觉很好,下次入住还是会选择
28 May 2014
Rated

5.0

out of

5.0
 by
Yutaka23
Great value
Great value hotel with new facility and nice lounge access on 16th floor. This is far from downtown shenzhen, but if you know Longgang, this is exactly where you want to be! We drove there and had a great relaxing weekend at the hotel. Breakfast is great with a lot of food /drinks choices, but the retail price is higher than the lunch buffet.
28 May 2014
Rated

5.0

out of

5.0
不错
入口有点绕,门童让我直接从后门进去。 如果去龙岗,这是很好的选择。酒店的短驳车很方便。 早饭的生滚粥一定要试试~
24 May 2014
Rated

4.0

out of

5.0
 by
tomi1029
非常不错的入住体验
酒店虽然不在市区中心但周边配套挺好,吃饭商场电影院都不远,还有家很不错的夜店在附近。 房间很不错,也得到了升级,设施挺新,干净安静。服务响映很快,态度好特别是酒廊服务员非常热情专业, 希望酒廊的食物素质需要提高,品种多少没关系,还是要注意新鲜度的,这个是非常关键的。
22 May 2014
Rated

5.0

out of

5.0
 by
Junniebee
Quiet and confortable
We stayed as a family of three, including my 7-year-old child. We had a dinner at buffet restaurant. I saw the manager-like woman, checking the quality of the food, and I thought it was very good for the hotel in Shenzhen. The swiming pool is quiet and clean. The staffs speak English and very friendly.
20 May 2014
Rated

4.0

out of

5.0
 by
JOJA
Excellent Staff
I really enjoyed my stay at this hotel. I especially thankful to Mr. Jack Liu in club lounge for his always understanding and support. He did his best to make my stay enjoyable. When I complained to him about lightings in my room, even it was not a part of his business, He offered to contact an engineer to come to my room to solve the problem. I appreciate his great support.
14 May 2014
Rated

5.0

out of

5.0
 by
Pariikh
Felt at hom
Staff very helpful. Made every arrangement so i can feel comfortable
12 May 2014
Rated

5.0

out of

5.0
 by
mjing
除了离市中心稍微远了点,剩下的都非常好
离市中心稍微远了点,如果在龙岗中心区办事的话还是很方便的,行政套很给力,就是早餐去晚了吃的相对来说少了,HAPPY hour补充的食物基本没有。。。
03 May 2014
Rated

1.0

out of

5.0
 by
Steven798
Service need to be improved
Pro: Hardware facilities are quite good as a CP. Con: 1. Location Quite far away from downtown area. 2. Service Staff at customer center not helpful at all. Executive lounge service is terrible.
03 May 2014
Rated

4.0

out of

5.0
 by
tlsohtaka
Good room service, bad buffet
First, i am impressed by the service provided by the Hotel staff. They are willingly to go extra mile to provide good service which quite difficult to get in China, thumb up. However, the hotel is quite remote as not much places to visit during my stay, except Walmart shopping centre nearby. Had my buffet lunch at hotel restaurant, feel the food is lousy and not fresh, also the chef didn't top up the food and left the dish empty. So end up i have not much choice to select. The bed is comfortable, with great selection of pillows.
23 April 2014
Rated

1.0

out of

5.0
 by
skyling
我所住过的中国区服务最不人性化的皇冠假日
如题,倒不是说态度问题,而是员工服务太不灵活,一直是白金,今年还有了大使,入住的皇冠基本都给套房+行政, 至少也两者给一,只有这家居然只升一级,加上叫得room service居然是夹生炒房,太差劲了!失望透顶......还有就是客房的灯开关设计极其不合理!
20 April 2014
Rated

5.0

out of

5.0
 by
上海东郭
不错的酒店
酒店不错,硬件和软件环境都可以的。早餐很赞。工作原因出差到这里还是不错的选择。健身和游泳池都很不错。下次还会入住。
18 April 2014
Rated

3.0

out of

5.0
 by
陈丝瓜挂
前台专业知识和软实力有待提高!!!
当天晚上入住check-in,接待我们的我开始以为是实习生,但她并没有佩戴有标明为实习生的牌子,我在网上预定时备注了为电我要求,而且上面写了说包含双人早餐,可是拿房后告诉为房间不在一起,而且早餐只有一份。当然,最后早餐的问题解决了,但是这让人实在非常不舒服,前台是一个酒店非常重要的一个部门,让人不禁觉得贵酒店的第一印象"准四星"。我们是参加当天的一个跑步活动,在官网上看到说是赞助商才选择了这里,当我们活动结束回到酒店,房卡不见了,要去前台补办一张,前台的一个女服务员,短头发,对我们的态度也是十分的不耐烦。当她说出一句:"只要你们在4点之前退房为不会收你们钱!"用着非常快速果断的语气讲出这句话,为想告诉你的是我们要的是补一张房卡,而不是你这样的态度还没有理解我们要干什么。
01 April 2014
Rated

4.0

out of

5.0
 by
Y.C.
Overall Experience is better than last time!
This is my second visit and found the service is much better than before. Especially for the room service - for which might be I had reserved a Suite which is in a different floor with different room-service staff ?! Not sure. However, the overall experience is really turning up-side-down. Just a little remarks that the Club Floor's Tea Break buffet is really poor, as compare to other 5 stars hotels' Club Floor service is far below - in terms of food and service. Example : Food varieties are very limited and never re-fill again. There is always 1 staff serving the whole Club Floor... Hope if this Club Floor can really be updated to a 5 stars Club Floor!
27 March 2014
Rated

5.0

out of

5.0
 by
Alexandnext
Great hotel to stay!
Booked this hotel for my family and they had a wonderful stay at this hotel! They highly recommend this hotel though the location is not very close to the city center of Shenzhen.
22 March 2014
Rated

5.0

out of

5.0
Excellent staff and rooms
Stay in Crowne Plaza Longgang excellent as usual mostly thanks to the staff. Rooms are good and sleeping quality is great. food even better and the Lounge offers a nice and calm place whether you wind down or get some few more hours of work in. Highly recommendable.
13 March 2014
Rated

1.0

out of

5.0
Cold atmosphere , unqualified
+ unqualified Western food in the Italian restaurant + the door key could not open the door twice but the receiption could not explain the reason + the internet is slow in the room even hard to open a website + the breakfast was not worthy of the money- bad taste of coffee, few salad + peoples were a bit cool maybe lacking of training + the welcome fruits were not fresh and poor choice
08 March 2014
Rated

5.0

out of

5.0
 by
Aaron22
Great staff, great service!
Selina, Jack, Judy and Tiffany were especially helpful and made my stay enjoyable!
24 February 2014
Rated

5.0

out of

5.0
Very nice experience.
The service crew was excelent. I would like to thank Selina, Jack, and Judy from the club level which made my experience at the hotel a pleasure. They were all very nice, and did everything they could to make my stay enjoyable. I did have an issue with the temperature of my room but over all my experience was fantastic.
24 February 2014
Rated

5.0

out of

5.0
 by
Posborn
Amazing club lounge
As a fairly new Crowne Plaza this hotel shows a great future for the brand. The public areas are huge, and I recommend the Japanese Tepenyaki restaurant. The club lounge forms a 3 storey bridge between the two hotel towers and offers a generous selection of nibbles in the evening. The club lounge staff were particularly good, notably Jack and Joanne. Their service was very refined and customer focused, while their English skills were unusually good, and they are keen to chat to get more practice.
22 February 2014
Rated

5.0

out of

5.0
 by
SEVENseven
PB房春节入——觉得相当满意
P卡,PB房,在年初三初四入住了两晚——加钱给了待遇,MINI吧有巴黎水,品种也算不少。CI时候的艳MM服务态度很不错,她们春节加班的也挺辛苦的。HH的揭西小伙服务态度很好,早餐还可以,酒廊吃的东西就一般了,毕竞价钱摆在那。但酒店的服务态度真的很不错。对了,还有早餐时一位叫HAPPY的MM,很勤快。总休不错,入住很愉快。
10 February 2014
Rated

3.0

out of

5.0
 by
Paris09
Mediocre Experience
I stayed in this hotel for 2 weeks, The hotel is quite new and the rooms are modern and comfortable. Being a former employee of Intercontinental hotel group in China. I would mention that the service lacks standards particularly in the Food And Beverage department. The lights of the guest floors are completely shut off even at night. It is pitch black going into my room at night. The rooms can be quite chilly but housekeeping offers a heater. I visited the lobby lounge twice in the evening and the employees seem to lack a motivation to serve. They make you feel unwelcome and really lack passion. They do not smile and the greeting appears forced. I had ordered a glass of wine.. and was informed by the suggestion of the employee to choose another. The reason..... the requested wine by the glass was unopened. The Breakfast Buffet is quite a disappointment. The food quality is mediocre at best. They do not use traditional bacon, food in the chafing dishes lacks presentation and the appearance of it seems like it is food scraps recycled. Chefs at stations lack efficiency. They either forget the order, take a long time, or mistakenly give the ordered food to the wrong guest. This is at the egg station, congee station, or noodle station. Patrons are limited yet the these problems still occur.I could foresee the major problems if the hotel was serving a major tour group. During other times.. they are cursing at each other. I would recommend more training to the F&B staff. From my point of view this hotel being in the Suburbs of Shenzhen I do understand the lack of potential of hospitality skill and talent however, if a hotel such as Crowne Plaza is opened... standards should match up. Would I stay in a Crowne Plaza hotel again. Definitely! Would I stay at this particular Crowne Plaza in Longgang again. I would surely have to think about it.
05 February 2014
Rated

4.0

out of

5.0
Happy to be back again
It has been said before and can be repeated, excellent hotel for business trips both short and long term. Staff is getting better and better in understanding the difference between the expectations of local foreign travelers and all parties are better off for it. Happy to recommend the upgrade to club floor for peace and quiet in the evening while working on your latest report.
04 February 2014
Rated

5.0

out of

5.0
 by
Paklun
Memorable Experience
This Hotel is really excellent. The room is new, morden and full of complements. The staffs of front desk are so helpful, the arrangements provided are perfect. I can fully enjoy the facilities and service. I am highly recommend to have a nice holiday in here!!
26 January 2014
Rated

4.0

out of

5.0
 by
Frankyw
Value for weekend price
everything as expected, no good or bad surprise. good place for aweekend getaway,esp with weekend promotion not recommended for biz travellers
02 January 2014
Rated

5.0

out of

5.0
 by
samuel2e
A Happy Christmas!
The Christmas promotion had brought down the rate to a more friendly level that I was able to rebook in the last minutes and enjoy good value for money. I was given access to the Club Lounge this time after several stays in this hotel and took breakfast in the lobby restaurant which was having the greatest variety of food I have ever seen among other upmarket 5-star hotels. Together with other pros, I experienced a memorable Christmas in this hotel this year.
29 December 2013
Rated

5.0

out of

5.0
 by
chenhz
诚信酒店
再次入住皇冠,退房是忘了把保险箱里的现金取走,离开之后服务员发现,让前台打电话与我联系后我才意识到现金还在酒店,于是第二天前去取回。。。分文不少。感谢!
16 December 2013
Rated

4.0

out of

5.0
 by
Marc76
So so on this trip
Base on previous excellent experience, I've decided to stay at this hotel again. Everything is good except the room temperature is kinda warm and hot (Lowest at 25.5 degree Celsius) that causing me unable to have a good rest. I've tuned it to 18 but actual is still at 25.5 and above after a couple of hours. Spoken to the reception but it was not fixed during my stay. That temperature is not the best temperature to sleep. Hope the hotel management will understand that. Breakfast was good and staff are polite and friendly.
10 December 2013
Rated

5.0

out of

5.0
 by
chenhz
软件(服务)是最大的竞争力
很长时间没有入住皇冠了,这次入住再次觉得皇冠的服务非常贴心,服务很简单,就是搬完入住后前台能够替我开电梯,并解释电梯怎么用。 提点意见: 酒店杀虫不应该在周末,客人基本都在房间,电梯间,走廊都是杀虫剂的味道,最后被迫离开房间。
10 December 2013