Skip Navigation
English
|
|
|
|

Sign In

Book online or call: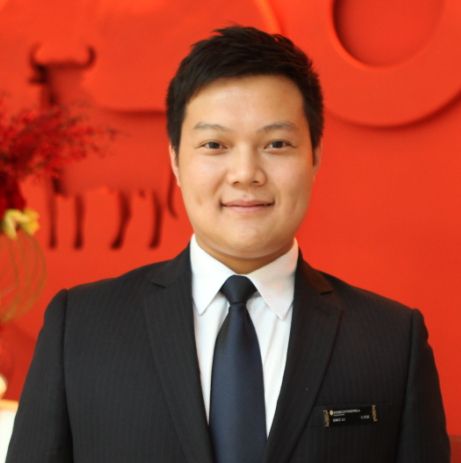 Insider Tips
LOCAL CULTURE
DINING WITH A LOCAL
When you play host, it is always gracious to pay for a meal. However, your local guest may request to pay as a matter of courtesy.
SPANISH FLAIR AND CHINESE CULTURE IN THIS SHENZHEN HOTEL
Experience a fusion of cultures at this chic hotel in Shenzhen, China. With its Spanish theme, including the landmark Galleon Restaurant, guests can also enjoy Chinese, Thai, Brazilian, French and Western fare; or venture out to savour the authentic taste of Shenzhen in nearby Overseas Chinese Town. With its own beach and water park, the hotel offers a choice of leisure options: relax by the indoor and outdoor pools or work out at the state-of-the-art gym.
HOTEL HIGHLIGHTS
Restaurant & Lounges

InterContinental Shenzhen makes it easy to sample a different cuisine every night with the hotel's varied restaurant selection---Chinese, Thai, Bra...

Amenities & Services

The fitness centre keeps your workout regimen on track with treadmills, bikes, workout stations and free weights. A sauna, steam room, indoor and o...

SPECIAL PACKAGES

There's always something special happening at an InterContinental hotel. Whether you are looking for a fun-filled getaway or a place to host your n...
Shenzhen
9009 Shennan Road,
Shenzhen , 518053
China, People's Republic Of
Front Desk +86-755-33993388
Languages spoken by staff
German, English, Spanish, French, Japanese, Korean, Chinese
Pet Policy
Pets are not allowed in our hotel
CHECK-IN

2:00 PM

CHECK-OUT

12:00 PM

Late Check out Available

Evening Reception Desk Open
Accessibility
3 Room(s) with Accessibility Standards
Parking
Guest Reviews
Rated

4.6

out of

5

 by

160

reviewers.
Rated

5.0

out of

5.0
 by
Dr.Borre
Very nice hotel and good location
I can recommend this hotel. Good location. Great luxury rooms. A lot of space. Kind personel
April 24, 2014
Rated

1.0

out of

5.0
 by
网网虫虫
硬件尚可,服务及态度亟需改进
1/ 餐厅环境有所改善,未见穿着房间拖鞋用餐的客人。 2/ 门童/入住/结帐环节速度有较大改善 机会点: 1/ 订房环节/健身房/浴室员工/大堂经理应对客人投诉等环节需要改进 2/ 客房服务环节需要改进
April 20, 2014
Rated

5.0

out of

5.0
 by
EmperorDawei1
"A Landmark in my Mind " my Jr Suite was more than comfortable
This charming hotel is only surpassed by it's staff's passion to cater to its occupants. An excellent combination. I was there for 4 days and met some interesting people . The Club lounge staff were all gracious and for the first time ever I can remember , someone approaching me at the 5:30PM Happy Hour and wishing me a Happy Birthday, and informing me that they baked me a cake for the occasion. Apparently got the date from my profile , because I never told anyone. The cake was a strawberry chiffon very tasty and I shared it with some associates that I had met there, over the time period I was there. I would like to compliment the whole staff of the club as well as those that checked me in to a very relaxing 4 days. It will be my pleasure to stay there again some time in the future. You have made a Landmark in my memory. (smile)
April 18, 2014
Rated

5.0

out of

5.0
 by
Ci30400
值得推荐
办理入住时,酒店非常关注会员的感受,安排了行政房。床铺非常舒适,是一次完美的体验。 建议前台结账时能提供餐饮发票,而不用去2楼餐厅取,耽误客人的时间。
April 17, 2014
Rated

5.0

out of

5.0
 by
Aussie Business Traveller
Highly recommended
Great location, excellent rooms and superior staff. This is a delightful hotel that far exceeded expectations. The concierge here goes the extra mile to help. Will be back here soon and so should you if you are traveling to Shenzhen
April 15, 2014
Rated

5.0

out of

5.0
 by
simonshi2013
非常不错的五星酒店
第一次入住这家酒店,白金会员免费升级,客房是欧式风格,虽然酒店相对老了点,但是保养和服务都不错的,门童的女孩子很客气,表扬一下!下次应该还会考虑入住
April 12, 2014
Rated

5.0

out of

5.0
 by
咬不动青菜
很棒的酒店
服务超级好,从Check In到最后的Check out,从前台到客房部,从客户关系部门到餐厅,从行李员到保洁员,服务质量都很高,让人十分满意,下次一定还住这里:)
April 6, 2014
Rated

5.0

out of

5.0
 by
Katy123
Excellent Services & Great Location
This hotel is not as new as some other high end hotels in Shenzhen. But it is in Luohu district and is truly conveniently located. There are an excellent night club called Soho Bar nearby, plus a very large high end shopping mall and subway station at its downstairs. In the mall, there are numerous places to eat. Some restaurants on the higher floors are very good. The mall is less than 5-minutes walking distance away from the hotel. It is also not far from Shenzhen train station and the check station to Hong-Kong (by taxi). In the night, my room on the street (front) side was surprisingly quiet. It was very clean. My room was upgraded because I am a gold member. In the room, it even had an 120V electric plug in the bathroom, which helped. I had no complaint on the room. I stayed total 7 nights. I was truly impressed by the excellent services of its staffs from lobby all the way to room service. This actually was about the best I experienced in China and in USA. Its all-you-can-eat breakfast was also very good. But it was a little bit pricey - (near US$30/person). Overall I highly recommend it.
April 4, 2014
Rated

5.0

out of

5.0
 by
YPBJ
贴心服务
一直住IHG旗下酒店,之前总觉得服务一般,但深圳富苑皇冠的服务真心是一天天的升级,这种变化一定是企业文化的升级,不然不可能每个员工都在真心的为客人着想,希望为客人提供最贴心的服务!
March 31, 2014
Rated

5.0

out of

5.0
 by
rocshiu
不错的选择
酒店的装修风格相当别致,房间很大。相比较深圳市区另外一家假日酒店来讲的话性价比不错,应该会是今后来深圳的目标酒店了。
March 17, 2014
Rated

5.0

out of

5.0
Guest Feedback
Good service in general from the time upon check-in till departure with warm feelings like home, at all. This is an excellent hotel which I've ever visited in Mainland. Hope to have chance to visit again in my future visits.
March 16, 2014
Rated

4.0

out of

5.0
富苑皇冠第一次体验
第一次入住富苑皇冠假日,位置比较好,靠近罗湖口岸。房间设施比较新,宽敞、安静。大堂服务员非常礼貌周到。
March 16, 2014
Rated

4.0

out of

5.0
 by
Ireconimist
Great stay with some flaws
The staff at the hotel is the highlight, available, friendly, and helpful. I once slept through my wake up call and 20 minutes later someone came knocking to make sure I was awake! Rooms haven't been renovated in a while but they're clean and full of all the amenities you'd need. The only downside to the room was the bed, I'm a young guy but I woke up on day 3 with awful back pain, the same thing happened to my father. The breakfast is great, lots of selection and decent quality. The Italian restaurant, Prego, was simply poor. Minestrone soup which tastes of water and boiled vegetables, bland mushroom pasta. The Pizza was passable but not worth the price paid.
March 8, 2014
Rated

5.0

out of

5.0
 by
波罗油子
深圳富苑皇冠假日套房酒店
很不错的体验,酒店位置在老城区国贸附近,附近比较方便。酒店对IHG会员识别很好,不但升级为最好的房型,而且还享受行政楼层的待遇。房间很大,很干净,服务人员也很热情。这里已经成为我和朋友来深圳的首选酒店。
March 8, 2014
Rated

5.0

out of

5.0
 by
Travel6740
Big Room with nice staff
Check in within 1 minute. Free transfer to Hong Kong, very nice.
February 27, 2014
Rated

5.0

out of

5.0
 by
xilj
物超所值, 和蔼可亲
入住、退房的整个手续很简洁流畅。 员工们都很和蔼可亲! 还意外收到了欢迎入住的小礼物,赞! 早餐丰盛。
February 17, 2014
Rated

4.0

out of

5.0
 by
wholeart contracting
出色前線員工
我自80年代已入住假日酒店集團, 至今亦未改變! 每次check in都得到前台員工熱誠禮待. 餐廳員工亦同樣出色! 在此多謝各位員工招待
February 16, 2014
Rated

5.0

out of

5.0
 by
Frank0107
comfortable room and excellent service
although the outlook of this CP is not new, but the room is well maintained and very comfortable. And the service is excellent, all the staff is professional and nice, my kid love here. btw, the location of this CP is very good, near the city center.
February 12, 2014
Rated

5.0

out of

5.0
 by
Levin
big king size bed and confortable room
the king size bed room is very big and beyond my experience . breakfast is very rich . there is various of friut and the view was great.
February 9, 2014
Rated

4.0

out of

5.0
 by
szsharpen
best service of all IHG hotels in Shenzhen
I have been a customer for this hotel for years and I don't think this will be changed in the near future. IMO, this hotel has the best service quality of all other IHGs hotels in SZ(I've been to all) but I seriously recommand the landlord should pay some money to renovate the hotel. by the way, I miss the Prego while Marco was the head chef.
January 24, 2014
Rated

5.0

out of

5.0
 by
Andy41TW
Great Room and Outstanding Location
The room is fancy and cozy. This hotel lobby was not so impress than other's but the room can definitely change it all. Everything you need is prepared well. The location is another advantage. It takes you 3 min to train station and surrounds by department stores ,super market and karaoke. Great convenience for both business visitor and tourist. Overall CP Shenzhen is a good choice and I will stay at here again next time.
January 14, 2014
Rated

4.0

out of

5.0
 by
James91
Contrasting Food Quality
I was upgraded to a bigger room because of myself being a member. I appreciate it very much as this property seems always doing a little favour to members. I paid a little extra for the access of club lounge and found the quality of services a lot better than lounges at other prooerties of the ICH group. One weak point was the quality of food served at breakfast. I felt obliged to complain as I found the lunch provied by the same outlet was much better.
January 9, 2014
Rated

5.0

out of

5.0
 by
Rocky2013
服务很好,还送了我们小公仔
从香港回来入住该酒店,服务很好,很专业,房间欧式古朴,还送了我们水果和小公仔,尤其小公仔很可爱,是个小小的惊喜!
January 4, 2014
Rated

5.0

out of

5.0
 by
飘忽的难民
you are at home
I like tihis hotel. Except some small improvements to do, the stay in this hotel was excellent. When i arrived at lobby, only one staff was there to check in the rooms, which made me, for about 4 minutes, waiting for her with another customer. Good thing is that as that customer tool a long time, another staff came out to me. She was kind and apologyzed for leaving me waiting, before I going mad. Her service was perfect, smiling, advising the room but not giving a definite room, telling me that "you can change the room if u donot like it". The room is perfect as you have the quality of bed, the cleanness is there, you have the silent AC system, specially, you have a surfing bathtub ... Cool! The location is prefect; The club lounge provided a good service as well, in plus, staff was very kind. one word, here I enjoyed a service that I can feel quality of IHG.
January 1, 2014
Rated

5.0

out of

5.0
 by
CGsama
简直。。。/点赞
简而言之印象最深的就是卫生间,水超级大!因该算是我洗得最舒服的一次了(淋浴)。然后赶上了特价简直。。。
December 31, 2013
Rated

5.0

out of

5.0
 by
Koto
Excellent Location & Services
Very convenient location near-by major shopping malls, local markets. Good staff with good service. Room is clean. But need more selections for pillows.
December 30, 2013
Rated

5.0

out of

5.0
 by
sowick
离罗湖口岸很近,活动价格超值
因为到香港办事,回程时间较晚,酒店说升级到了最大的房间,确实很舒服,浴室整洁而舒适,电器等设备摆放很讲究,都为客人考虑周全了,非常棒的体验
December 29, 2013
Rated

4.0

out of

5.0
 by
golightlygl
Great hotel but sort the shuttle out
As always, a great room and terrific staff. But I don't think I have one stayed here without having an issue with the shuttle bus to the station. They ask for it to be booked by even then it isn't available when you want it. It's incredibly annoying and I feel bad for it to take up the bulk of this review bit either offer the service it don't: just don't offer something that you consistently can't deliver.
December 24, 2013
Rated

5.0

out of

5.0
 by
Kane3721
Excellent Service
Good location, nice staff, excellent experience, highly recommended
December 17, 2013
Rated

5.0

out of

5.0
excellent service
big room and comfortable bed, well-trained staff, amazing service from butlers
December 16, 2013