Skip Navigation
English
|
|
|
|

Sign In

Book online or call: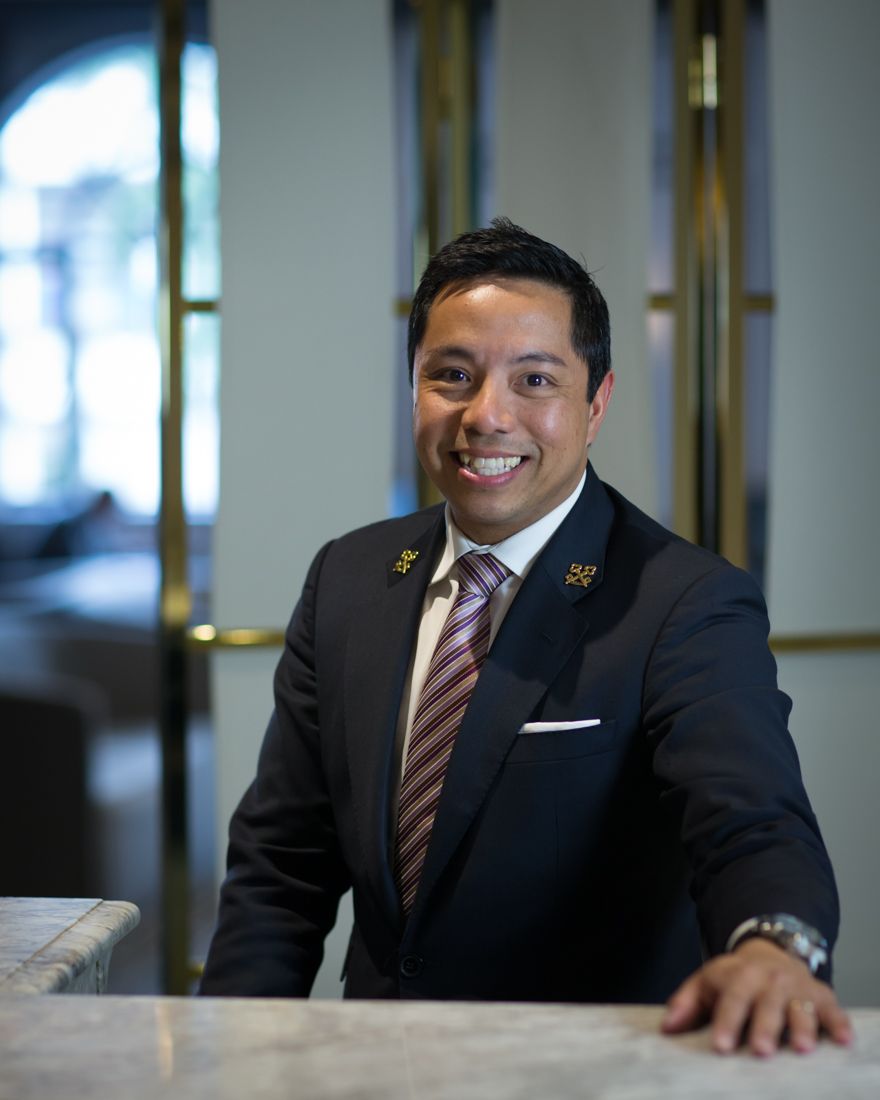 Insider Tips
LOCAL CULTURE
There is no obligation to tip in Australia
There is no obligation to tip in Australia. Australians do believe in tipping when they have received good service though, so tip when you see fit.
LOCAL INTIMACY AND TIMELESS LUXURY WITHIN AN EXCLUSIVE BAYSIDE SANCTUARY
Located in the picturesque bayside village of Double Bay, this intimate Sydney hotel offers luxury and privacy at its finest. Only minutes from the CBD of Sydney and 13kms from the airport, guests can enjoy the central location and village atmosphere of Double Bay with boutique shopping, cafes and the beach only a minute's walk from the hotel. At sunset, escape the city for stunning harbour views and a cocktail or two at our rooftop bar.
HOTEL HIGHLIGHTS
Restaurant & Lounges

Our food and beverage offerings celebrates the rich heritage of Double Bay - offering premium seasonal produce and dishes paired with Australian an...

Amenities & Services

Our amenities cater to all of your fitness and pampering needs, from the rooftop pool offering a secluded location to relax, to the gym and day spa...
InterContinental Sydney Double Bay
33 Cross Street, Double Bay

Sydney

,

2028

Australia

Front Desk

+61-2-83888388
Languages spoken by staff
English
Pet Policy
Only guide dogs are allowed.
CHECK-IN

3:00 PM

CHECK-OUT

11:00 AM

Late Check out Available

Evening Reception Desk Open
Accessibility
Service animals allowed
2 Room(s) with Accessibility Standards
Parking
Guest Reviews
Rated

4.3

out of

5

 by

687

reviewers.
Rated

4.0

out of

5.0
 by
AndrewS
Great Location
We enjoyed our stay at the Hotel. The room was clean and the staff easy to deal with. It was a great location to enable us to explore the old Sydney, around the rocks, and the harbor. We will book again.
September 14, 2013
Rated

5.0

out of

5.0
 by
Nath87
Good hotel with Great staff
Had a wonderful stay and the staff were fantastic. Special thanks goes to Glen on the front desk, he is great. Highly recommended and will stay again
September 13, 2013
Rated

5.0

out of

5.0
 by
willas
Fabulous location and excellent service
Before we even arrived the email welcoming us and offering information about the area and travel options was very helpful. The reception staff we very efficient despite the room not being ready. The room was very small but sensational views and comfortable bed. The breakfast staff and food quality was really terrific. The roof top pool and spa a little cool on the day but views awesome. The 1pm checkout made a night away so much more valuable and relaxing!
September 13, 2013
Rated

5.0

out of

5.0
 by
Rabitt
Wendy Johnstone
My Friend and I spent a lovely week at the HolidayINN in the Rocks Area. Bed was comfortable and Breakfast Great. We would have liked just a little more room in the Bathroom.
September 12, 2013
Rated

5.0

out of

5.0
 by
lauragabs
Excellent location
Near of everything lovely neighborhood Friendly staff Convenient Tours
September 11, 2013
Rated

5.0

out of

5.0
 by
Smmee
Special moments
From the moment I called to enquire I encountered the most amazing staff. I described my situation and requirements for my stay and each end every staff was willing to help. Sure the room was as expected nothing over the top but the views from the roof top are exceptional. The staff made my 4yr old son feel welcome by addressing him personally and involving him in the communication. We had the buffet breakfast which included a wide food selection and it was nice to see an emphasis on fresh fruit and juice included. Overall I can not thank the staff enough for making our stay special for both my son and I.
September 10, 2013
Rated

5.0

out of

5.0
 by
KNC2013
Love the Pillows
On arrival service was excellent and then I found out I had scored an upgrade to a King room "luxury" Arriving in my room I found the Pillows were even labelled Soft or Hard may be its because I'm a country girl but this just took my fancy suddenly the hardest decision to make for the night became where to have dinner and which pillow to use (by the way I ended up using one of each and had very restful sleep). Breakfast was scrumptious I recommend the pancakes and American style bacon yum. All in all a great stay full recommendation for a great stay. By the way make time to venture up to the roof top pool the view is "amazing"
September 8, 2013
Rated

2.0

out of

5.0
 by
SAJUSANKAR
Not a hotel for business travel
The hotel is focused on tourists, and doesn't bother much on business travelers. No preference for even platinum members. Extremely expensive restaurents and staff is non courteous. In fact on the day of my departure the staff called me to check when can I clear the room. My last stay was for 10 nights..
September 7, 2013
Rated

2.0

out of

5.0
 by
RosPat
Foyer outstanding rooms do not have same quality
Hotel is in a fantastic position close to all attractions of Sydney's Harbour & the wonderful atmosphere of the Rocks first impression of the hotel are a spectacular even though under stated foyer/bar/lounge area but the rooms do not live up to expectations - overpriced & tired Reception staff on check in quite aloof especially regarding the off site parking not explaining where to locate parking station adequately (had to ask other staff member for map - who was very helpful) also did not give run down of where restaurant/breakfast was or other facilities ie pool, gym or lifts !!! had to explore ourselves. Now to the rooms although adequate they are certainly not deserving of our up-grade status..very shabby & battered (curtain was worn/riped) extremely noisy from street activity (had some sort of construction work going on that started around 5am!!!) which was not conducive to a relaxing wkd (could have been pre-warned & given other room options choices before settling in) We did relocate on the 2nd night to another room which was very inconvenient - also no assistance was offered to help with luggage, we were given a smaller room 1 floor up with only a loft window this room was quieter but again was adequate only. We stay with the IHG Group of hotels often as Gold members but this Hotel is below standard probably wont stay at this hotel again - not until the rooms are upgraded Please note we always comment for great hotels but this is not one of them
September 5, 2013
Rated

5.0

out of

5.0
 by
lauragabs
perfect location
HI Old Sydney has a perfect location, The rocks is a lovely neighborhood with so many delicious, healthy and indulgent restaurants, coffee shops, and bars. In the weekends there are street markets just next to the hotel. The location is perfect just opposite the Sydney harbor and minutes walking distance from the Opera house, and circular Quay where all the Ferris to other areas and islands depart from is also very near George St and Market street some of the main avenues, also just steps from the Royal Botanic Gardens. Just amazing, all the staff in the hotel is so friendly and pleasing, I arrived at 6 AM and they managed to provide me an early check in. I forgot my brush and Housekeeping was not having and they buy one specially for me that was amazing customer service! If back in Sydney I will definitely stay here again
September 5, 2013
Rated

5.0

out of

5.0
 by
TDub1
Great location in Sydney
Great hotel and location in Sydney. The rooftop pool and views of the Opera House, Harbour and Bridge are amazing. The breakfast buffet was great and a decent value. The shopping along Geroge Street was great and there are a plethora of shops at the Sydney Westfield Center about 20 minutes walk away. The only draw back is that the rooms are a bit dated with this being seen mainly in the bathroom, but otherwise comfortable.
September 4, 2013
Rated

5.0

out of

5.0
 by
Trekmeister
On the Rocks in Old Sydney
After a ten hour flight into Sydney International Airport we were transported by an Egyptian gentleman in his wheelchair taxi to the Holiday Inn in Old Sydney. We were treated with professional respect and processed very quickly. We carted our stuff up to the eighth floor, stretched out then immediately went up to the rooftop to take in the night sights. The view was simply amazing and unforgettable. What a fantastic introduction to Australia! We could see the Sydney Opera House and the Harbour Bridge clearly without obstructions. After a couple of days of getting oriented we realized that this hotel was perfectly located for our visit. Many things were within walking distance of the hotel and it was always close by if we needed a break. The rooms and services were fine and we lacked nothing. We weren't driving so parking a vehicle wasn't a concern but I'm sure it would have been taken care of by the hotel staff. We would all highly recommend anyone stay at this establishment
September 3, 2013
Rated

4.0

out of

5.0
The location is so great
The hotel location is really good. It's in the heart of the Rocks and very close to circular quay. The room is normal though. All the other aspect is just about the average level.
September 3, 2013
Rated

5.0

out of

5.0
 by
KoolKat
Fantastic location and service
My mum, 2 sisters and I stayed here to celebrate my 40th Birthday and we couldn't have been happier! The staff were so friendly and amenable and we received an immediate upgrade as well as 2 bottles of bubbly to acknowledge my Birthday.Thrilled! The location is fabulous - a short walk to Circular Quay, the QVB, Darling Harbour etc. as well as having the The Rocks markets right outside the door. The buffet breakfast was sensational with something for everyone. I personally enjoyed the made-to-order omelettes and Bircher muesli with fruit and yoghurt. There was also a juice bar which was an excellent addition and very popular with a good selection of fruits and vegetables. Brekkie was a great start to the day for sure! I also enjoyed the most delicious cocktail ever in the foyer on our first night. Yumm! The room was completely adequate, nothing too fancy but we were satisfied. The bed was very comfortable and although the bathroom was clean and tidy, it would've been great if it had been a little more modern and roomy. All in all this is a terrific hotel and we would definitely stay here again!!! Thanks so much for helping to make my Birthday extra special :)
September 2, 2013
Rated

5.0

out of

5.0
 by
HelenH
great location
i would highly recommend the Holiday Inn in Old Sydney known as the Rocks area. With fantastic views of The Harbour Bridge and The Opera House it was so central just a few minutes walk from Circular Quay and the buses. Their buffet breakfast was superb with your eggs cooked to order, masses of fresh fruit, different bread and cakes and if you are feeling really naughty pancakes with maple syrup cream and a strawberry! The staff were friendly efficient and helpful..Our rooms were clean and comfortable with fresh towels daily they even supplied the towels for the rooftop pool. It was the perfect location for our 4 night stay. I would definitely stay there again if ever I am lucky enough to return to Sydney a lovely city
September 2, 2013
Rated

4.0

out of

5.0
 by
Bar2013
Great location
Couldn't betterfor location - 2 minutes walk from Circular Quay, overlooks the Bridge and the Opera House. Good restaurants within a few minutes walk. Hop on hop off bus stop just across the road. Ferries and trains 5 minutes away. Excellent cocktails and cheaper than anywhere else we found in Australia. Criticisms - breakfast very expensive and only 15 minutes free wifi in a 24 hour period not per day.
September 1, 2013
Rated

4.0

out of

5.0
Good location
great location for visiting the city . would be useful to the free wi-fi
September 1, 2013
Rated

5.0

out of

5.0
A little Gem
This hotel is in an excellent location right in the heart of the Rocks and a short stroll to the Harbour Bridge and Opera House. The staff were very friendly and helpful. Despite being an older property the room was extremely comfortable. The shower head is great and even though you're showering in a bath it was one of the best showers I've had in a hotel. I love the fact that they do two types of bacon (American and English style) for breakfast. There's a pool and spa on the roof and the spa is super warm and really nice. The air-conditioning in the room works well and is really easy to adjust the temperature. I would have liked to see a better range of Red Wines in the lobby bar but overall we really enjoyed our stay and I would recommend this property to anyone.
August 31, 2013
Rated

5.0

out of

5.0
 by
DLors
Excellent location in Sydney
Very good service, excellent location, comfortable beds with great pillows
August 30, 2013
Rated

4.0

out of

5.0
 by
Travelbugged
Close to everything
Helpful staff, accessible to circular quay, the harbour and the Rocks with excellent restaurants. Will stay again.
August 30, 2013
Rated

5.0

out of

5.0
 by
barbara67
the first bed was hard but when we came back a week later we were on a different floor and the bed was good
overall very good. loved the bath, we felt the price of the continental breakfast was very high.
August 29, 2013
Rated

4.0

out of

5.0
Birthday stay at The Rocks
A great location for an afternoon show at the Opera House and then an early morning flight to Cairns the next day. We received an upgrade to a king bed room on arrival. The room was comfortable, but a bit dated. The bathroom was looking tired, but serviceable. The staff service and breakfast choice was excellent. The only downside was the room faced onto the street ( a terrific view) but not very well soundproofed. We were woken several times by loud voices from the street during the night.
August 29, 2013
Rated

4.0

out of

5.0
 by
KYGi
Great location and staff, disappointing room
Having paid for a deluxe room with harbour view, I was extremely disappointed to find that the narrow window was fitted with an old, broken wooden blind that could not be raised and therefore blocked the view I was paying extra for! The room itself was on a par with a premier inn, but the bathroom was awful. The sink was old and stained, the grouting was dirty, the tiles grubby and the shower average. On the plus side the staff were all very friendly and pleasant and the location can not be beaten. The breakfast was excellent too. I have never written a bad review before, but this room was not worth the very high price. I would recommend the hotel for its location but with reservations.
August 28, 2013
Rated

5.0

out of

5.0
 by
Longleave
Very friendly ideally located hotel
We really liked this hotel with its great location warm and friendly staff. Love the pool and hot tub on the roof. Only downside was that the room was a bit small for a family of four.
August 28, 2013
Rated

4.0

out of

5.0
 by
Pnewson
Excellent
Having a four night stop off in Sydney I found the holiday inn was suitably positioned for getting about the city by foot and public transport. The hotel is clean the staff were helpful however I didn't eat there so cannot comment although it looked good. Would recommend this accomodation to all. The only downside is that I can't imagine there are many rooms with a view. My room overlooked a food court.
August 28, 2013
Rated

5.0

out of

5.0
 by
Morsgucci
Location Location Location
Great spot at the Rocks area of Sydney. Five minutes walk to ferries, trains and buses. Restaurants and pubs everywhere. Great staff. Hugh who has taken care of us for 5 years - We wish you all the best for your future. We will catch up with the team again in December.
August 26, 2013
Rated

5.0

out of

5.0
 by
PMazzara
Perfect Location !
The hotel is located in a perfect area, the building is a little old but it is nice to stay.
August 25, 2013
Rated

4.0

out of

5.0
 by
gica
nice place
i was in this hotel for leisure with my family ( kids included ). the accomodation was pretty fine , the postion of the hotel is really good and overall the room was fine too. The ratio price/ services is absolutely correct.
August 21, 2013
Rated

2.0

out of

5.0
 by
Jackson06
Once Bitten
Whilst the location was favourable and the staff were courteous, the particular room on level 6 was dated and poorly appointed, quite unlike the advertised images. The room was certainly not consistent with the star rating and nor could it be considered comfortable at any stretch. There are a range of superior accommodation options, at a comparable price, within 100 meters of the Old Sydney Holiday Inn and I would be inclined to stay at any of them in preference to another night in the same room at the Holiday Inn.
August 21, 2013
Rated

4.0

out of

5.0
 by
Panda33
Okay
I stayed 3 nights in Room 405. Hot water in the tap, on table in the bathroom always come out in the hottest although cold water tap was switched on. No toothbrush is supplied.
August 20, 2013