Skip Navigation
English
|
|
|
|

Sign In

Book online or call: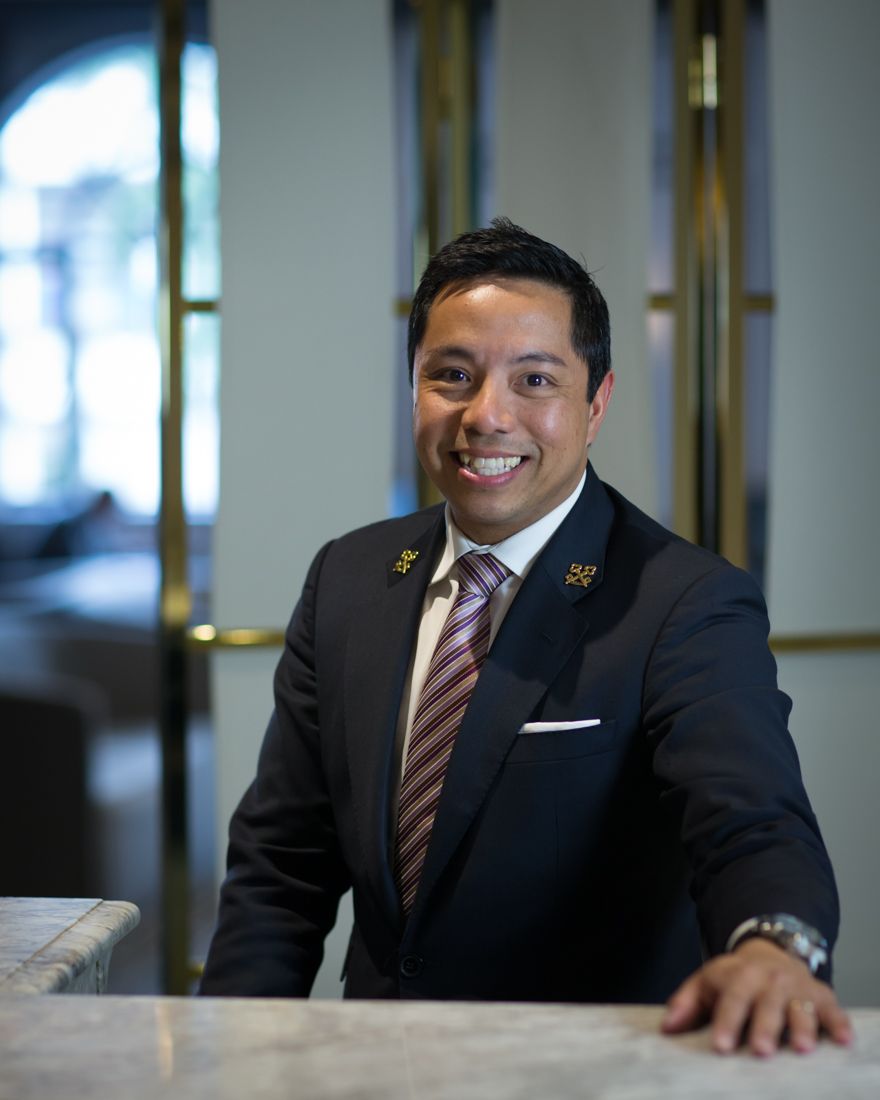 Insider Tips
LOCAL CULTURE
There is no obligation to tip in Australia
There is no obligation to tip in Australia. Australians do believe in tipping when they have received good service though, so tip when you see fit.
LOCAL INTIMACY AND TIMELESS LUXURY WITHIN AN EXCLUSIVE BAYSIDE SANCTUARY
Located in the picturesque bayside village of Double Bay, this intimate Sydney hotel offers luxury and privacy at its finest. Only minutes from the CBD of Sydney and 13kms from the airport, guests can enjoy the central location and village atmosphere of Double Bay with boutique shopping, cafes and the beach only a minute's walk from the hotel. At sunset, escape the city for stunning harbour views and a cocktail or two at our rooftop bar.
HOTEL HIGHLIGHTS
Restaurant & Lounges

Our food and beverage offerings celebrates the rich heritage of Double Bay - offering premium seasonal produce and dishes paired with Australian an...

Amenities & Services

Our amenities cater to all of your fitness and pampering needs, from the rooftop pool offering a secluded location to relax, to the gym and day spa...
InterContinental Sydney Double Bay
33 Cross Street, Double Bay

Sydney

,

2028

Australia

Front Desk

+61-2-83888388
Languages spoken by staff
English
Pet Policy
Only guide dogs are allowed.
CHECK-IN

3:00 PM

CHECK-OUT

11:00 AM

Late Check out Available

Evening Reception Desk Open
Accessibility
Service animals allowed
2 Room(s) with Accessibility Standards
Parking
Guest Reviews
Rated

4.4

out of

5

 by

380

reviewers.
Rated

3.0

out of

5.0
 by
arls76
Great location
Could not fault the staff or the food or the cleanliness of the hotel room
November 14, 2014
Rated

5.0

out of

5.0
 by
bhussing
Great View
Excellent hotel...great location...very helpful staff. The staff that cleans the rooms could just use a little help paying attention to detail.
November 14, 2014
Rated

5.0

out of

5.0
 by
A-Jay02
Absolutely Amazing! A definite place to stay!
My stay was extremely comfortable! For starters, the bed and pillows are more comfortable than any other hotel I have ever stayed at. You feel very homely at this hotel. All staff were exceptionally helpful throughout my stay and very nice. The breakfast team were amazing, remembering your coffee order and bringing it to your table without even asking! Absolutely amazing service! The TV in your room is incredible, you can record all of your favourite shows whilst you are out and about so you don't miss out on anything. And to top it off, each night I fell asleep to the sound of waves, absolutely amazing place to stay!
November 10, 2014
Rated

5.0

out of

5.0
 by
Johnny-Moo
wonderful getaway on the beach
Excellent hotel and location. Could hear the ocean waves from my room. Very upscale feel of room and the property in general. Would recommend to business associates, friends and family. Will definitely be back again.
November 10, 2014
Rated

5.0

out of

5.0
 by
waa waa
Helen's stay
My experience at Coogie Beach hotel was lovely. There could have been some extra shelving in the bathroom to place my toiletries on, but apart from this very minor improvement, my stay could not have been more wonderful.
November 10, 2014
Rated

5.0

out of

5.0
 by
chrob
pre stay for melbourne cup at Randwiick Races
we always enjoy staying here reception staff very friendly and we love the ocean view rooms would highly recommend this hotel. clean and rooms are clean and inviting.
November 10, 2014
Rated

4.0

out of

5.0
 by
Sheeds
Close to hospital and comfortable
Stayed at Crowne Plaza whilst partner was undergoing operation at Randwick Hospital, was close and very good value.
November 9, 2014
Rated

5.0

out of

5.0
 by
susieandfamily
Loved it
Had a very nice experience at this hotel. The position of the hotel is excellent. The staff were very friendly and helpful. Cant wait to go back. Hope the hotel keeps the packaged deals going...
November 8, 2014
Rated

5.0

out of

5.0
 by
Ellen1978
Fantastic stay and excellent staff
I stayed at this hotel because i was visiting my best friend who was getting married in Sydney. I am so pleased that I stayed here as everything was perfect - from the room with an amazing view over the bay and very attentive staff. I was made to feel welcome and the staff always said hello each day. Despite having an issue with a cockroach in my room (which isn't unusual in Sydney), the staff were attentive and were very happy to deal with my situation. I am not a complainer and I only asked for help - they couldn't have done any more to resolve my issue. I am so grateful for this. The swimming pool facilities were excellent and the service was second to none. I would have no hesitation in recommending this hotel to anyone else in the future. Thank you for such a lovely stay.
November 7, 2014
Rated

5.0

out of

5.0
Pretty Happy
Overall, it was a very relaxing weekend. Great Location! close to everything! A little pricey but if your willing to pay the extra its a great stay! Best buffet breakfast!! Would go back just for that!
November 6, 2014
Rated

4.0

out of

5.0
 by
VisitingProf
What a sunrise!
It is very hard to beat waking up refreshed and seeing the sun rise over a beautiful beach with gently breaking waves. I realise not all rooms have these views but if you can get one, it's priceless. The one glitch was a faulty alarm in my first room but the staff were reactive and efficient in dealing with my move.
November 3, 2014
Rated

4.0

out of

5.0
 by
Leditch
Customer Service
After checking out the concierge asked if I required anything further. I advised I required a taxi. With that the female employee come from behind the counter (this was at 6.00am and immediately collected one of my bags and escorted me to the front of the building where she summoned a taxi for me. This is unfortunately a rare display of customer service I have been exposed to in Australian hotels. Sadly, I didn't collect the young ladies name. She represented your hotel brilliantly. A true ambassador.
November 3, 2014
Rated

5.0

out of

5.0
 by
Sondale1954
Comfortable hotel near Sydney beach
Spent 2 nights at this hotel which is close to everything in the eastern suburbs of Sydney. The hotel was an oasis from the weekend crowds at the beautiful Coogee Beach opposite. The guestroom was comfortable and quiet and the breakfast in the dining room catered for all tastes.
November 3, 2014
Rated

5.0

out of

5.0
 by
BLHLegend
Great location and facilities
We stayed only one night for a re-union, but would stay again in the future.
November 2, 2014
Rated

3.0

out of

5.0
 by
Tom Tom 168
Comfortable but spoiled by disappointing and unreliable in room internet access
I have booked for a six day/5 night stay and was allocated in accordance to my preference. A room with direct ocean view and high level floor. Unfortunately I was unable to access internet via my note book. The Concierge was called in to assist and I was pleasantly surprised with her IT skills in that she adjusted the settings of my notebook so that I could use the supplied cable to access internet. She also organised an in-house IT Support to visit me the next morning to rectify the problem. The IT Support staff came next morning, was courteous and skilful but also unable to allow me to access the internet via Wifi. So I continue to access internet via cable. Unfortunately on the second last day of my stay, access to internet was stopped completely even though I signed in via the hotel web page. The only solution offered to me, was to upgrade to premium internet access, a very disappointing remedy for hotel of this standard. I only access internet for email and surfing financial web pages, which does not consume a lot of bandwidth.
November 2, 2014
Rated

5.0

out of

5.0
 by
Mishming
Great Service
Booked a suite with ocean views and was a little disappointed with original room ( too near pool deck with more views of umbrellas on the deck than ocean),however after talking with reception staff we were allocated the same room but on a much higher level. Fantastic views and the staff couldn't have been more co-operative and friendly. Many thanks
November 1, 2014
Rated

5.0

out of

5.0
 by
T Murray
Sensational
I just love this place, no words can describe how good this place is.
October 31, 2014
Rated

4.0

out of

5.0
 by
dsta
Beds
A dooner only bed cover is an experience that one has to be used to :)
October 30, 2014
Rated

4.0

out of

5.0
Great staff
The hotels staff were really attentive towards my needs and provided accurate information. The room itself was a little tired but more than adequate for the purpose of my stay. Maybe renewing the mattress and pillows would be a good idea. Can't complain as to the cleanliness of the room. A special mention to the Concierge services who helped me find the Noodle Market... Really enjoyed it, thanks!
October 30, 2014
Rated

5.0

out of

5.0
 by
ChristinaB
Great location, wonderful staff
Checking in was easy. The staff at reception were pleasant and professional,nothing was too much trouble. The only hiccup, our keys didn't work but that was rectified immediately. The bars downstairs ( tried both of them ) were great even when my husband ordered an obscure cocktail for me that wasn't on its list , it was no trouble. Breakfast was a more than enjoyable experience. Lots of variety, no waiting for the omelette or eggs benedict made to order by chef and delivered to table by friendly wait staff. A hotel can be grand or not so grand but what makes it worth going back to are the people that work there. We will be back.
October 30, 2014
Rated

4.0

out of

5.0
 by
emjuan
Excellent post baby experience
My husband, 4 day old baby and I enjoyed our stay care of the Little Luxuries program. The ocean view and excellent care of the midwives on 24 hour call were some of the highlights of the stay. The only drawback was the quality of the food on the room service menu. Where the concept of 24 hour room service for new mothers is fantastic, the food that was presented, in particular the dinner menu is in need of improvement. For example, there was a chicken dish with potatoes that was waterlogged on the plate. In addition to this the eggplant lasagne was rubbery and didn't have good flavour. The breakfast items were quite oily on the plate. The dessert items were better. However, the fruit plate contained some bitter fruit. It would be great to see a re think of the menu items as the rest of the hotel experience is just wonderful. I appreciate the opportunity to provide feedback. Kind regards Emily
October 29, 2014
Rated

5.0

out of

5.0
 by
Glen01
Great Service
I greatly appreciated the suggestions from Jazmin to make the best of my stay by enjoying the Bondi to Tamaran Sea Walk art exhibition and other ongoing activities in the area while I was there. Many thanks, Jazmin, for your perpetual smile and the enthusiastic greetings extended to each of your guests. You're a model for customer service.
October 29, 2014
Rated

2.0

out of

5.0
Room not fully serviced
As stated previously the bottled water in my room had not been refreshed from previous visitor. The bath had black hair it in so obviously had not been cleaned. I was annoyed that I had to pay an extra $60 for the upgrade to this room so that I had the convenience of a balcony
October 26, 2014
Rated

5.0

out of

5.0
 by
snowflakes
Wonderful location
Lovely stay, fantastic view, excellent location!! I had a big balcony and direct view to the ocean from my bed :) The location of the hotel could not be better. The beach is right there, and there is a beautiful walk along the beach/ ocean that takes you miles away. Will be coming back.
October 22, 2014
Rated

5.0

out of

5.0
 by
jokep
Beautiful room with a view
After a hard day of work and another early the next day we were welcomed with a lovely room with a view of the beach and a complimentary cheese platter for our anniversary. So we had to work but we still had a lovely anniversary because of staying at the hotel Thank you Crowne Plaza Coogee Beach Sydney
October 22, 2014
Rated

5.0

out of

5.0
 by
jarra58
Comfy beds,quiet rooms and great ocean view from 409
I stayed in room 409 and it provided wonderful views on Coggee beach. Great to view the stunning sunrise as well.
October 20, 2014
Rated

5.0

out of

5.0
 by
I2macman
A quite getaway
Great location; fine restaurant; great service; very clean, neat and tidy; a previously unknown gem! Coast walks are great; beach is great; many great street cafes from which to choose. Will return.
October 17, 2014
Rated

5.0

out of

5.0
 by
ysul
Great location and service
The hotel's location is excellent, can't get any closer to the beach. We stayed for the labour day long weekend so it was quite hectic but we still managed to have an enjoyable and relaxing holiday. The service was great, have no complain. Restaurant and room service were excellent. Free parking would obviously be nice but it's $25/night wasn't too bad. We're already thinking of coming back when we get the chance for another relaxing holiday.
October 16, 2014
Rated

4.0

out of

5.0
 by
Profar
The Crown Plaza Cogee Experince
We always enjoy staying at the Crown plaza at Cogee beach because of its relaxed and friendly atmosphere combined with on the whole excellent service. It is a joy having the beach so easily accessible for walking and swimming and then return to such a comfortable home away from home hotel. One recurring frustration , however, is that as a priority privilege member I have to make several different bookings for the one stay which results in room key access denied every time each booking segment expires despite emphasising to reception staff that we need room access for the entire stay.
October 16, 2014
Rated

4.0

out of

5.0
crowne plaza coogee
Just great staff and breakfast, perfect location, Rooms very clean, but all is just a bit dated,linen
October 16, 2014