Skip Navigation
English
|
|
|
|

Sign In

Book online or call: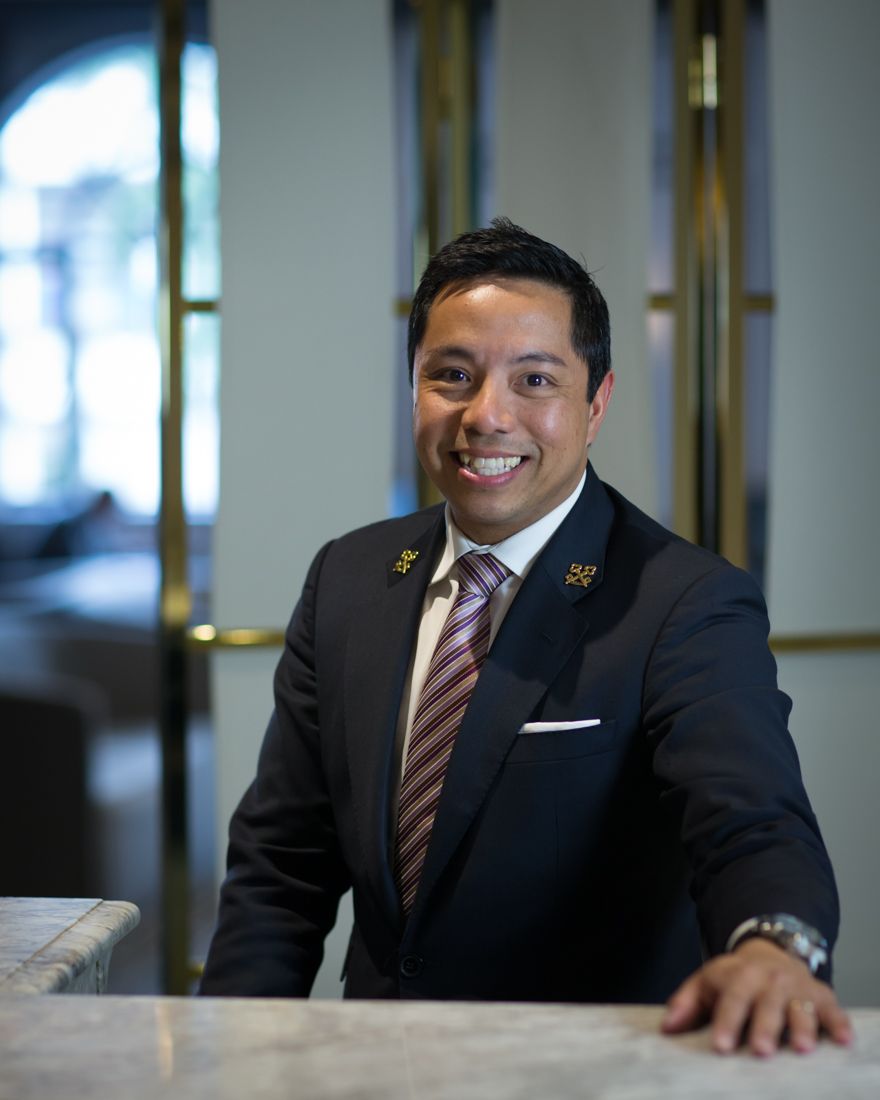 Insider Tips
LOCAL CULTURE
There is no obligation to tip in Australia
There is no obligation to tip in Australia. Australians do believe in tipping when they have received good service though, so tip when you see fit.
LOCAL INTIMACY AND TIMELESS LUXURY WITHIN AN EXCLUSIVE BAYSIDE SANCTUARY
Located in the picturesque bayside village of Double Bay, this intimate Sydney hotel offers luxury and privacy at its finest. Only minutes from the CBD of Sydney and 13kms from the airport, guests can enjoy the central location and village atmosphere of Double Bay with boutique shopping, cafes and the beach only a minute's walk from the hotel. At sunset, escape the city for stunning harbour views and a cocktail or two at our rooftop bar.
HOTEL HIGHLIGHTS
Restaurant & Lounges

Our food and beverage offerings celebrates the rich heritage of Double Bay - offering premium seasonal produce and dishes paired with Australian an...

Amenities & Services

Our amenities cater to all of your fitness and pampering needs, from the rooftop pool offering a secluded location to relax, to the gym and day spa...
InterContinental Sydney Double Bay
33 Cross Street, Double Bay

Sydney

,

2028

Australia

Front Desk

+61-2-83888388
Languages spoken by staff
English
Pet Policy
Only guide dogs are allowed.
CHECK-IN

3:00 PM

CHECK-OUT

11:00 AM

Late Check out Available

Evening Reception Desk Open
Accessibility
Service animals allowed
2 Room(s) with Accessibility Standards
Parking
Guest Reviews
Rated

4.2

out of

5

 by

475

reviewers.
Rated

4.0

out of

5.0
 by
Chop69
Great for sports fan
Every convenient location for easy access to public transport to ANZ stadium. Tram-Train-ANZ Stadium
August 18, 2014
Rated

1.0

out of

5.0
 by
Andyxyz345
Very poor experience.
I think IHG are struggling to know what to do with the holiday inn brand. HI Express now offers better hotels at a better price (and with breakfast included) leaving the HI properties as remnants of a different age. My room was dark and dingy and overlooked an alley full of dustbins. I would have complained, but it's clear from the layout of the hotel that most rooms are in the same position. For some reason one of the lifts was permanently out of order, leaving two very slow lifts to take the strain. This may have been fine if only guests were using them but nearly every time I got into a lift it was filled with a service trolley and a member of staff. Waiting 10 minutes plus for a free lift is simply not acceptable - especially in a hotel with so few floors. The hotel location is ok, but the whole area is a bit rundown and it's a bit of a walk to anywhere other than darling harbour itself. Lastly the toenail on the carpet and the hair in the shower didn't convince me the room had been well cleaned. Once upon a time I was a gold priority club member but stopped using IHG hotels, I've now remembered why.
August 14, 2014
Rated

5.0

out of

5.0
 by
annabelle 64
great holiday
Had a nice holiday, have been every year for the last while. Would recommend the seafood buffet to anyone who stays at the hotel . Great service
August 14, 2014
Rated

4.0

out of

5.0
 by
pastapaulie
comfortable and good location
A very comfortable stay, staff were excelent, bar was fair, could perhaps have draught beer instead of bottled beer in pint glasses. Gret place to stay if you are going to watch a show at entertainment centre/Qantas credit union arena. Close to paddys markets and bars and restaurants at Darling Harbour and China Town.
August 13, 2014
Rated

5.0

out of

5.0
 by
drewitt50
convenience
really appreciated the light rail located very close. China town is just around the corner. Walking distance to great spots
August 12, 2014
Rated

5.0

out of

5.0
 by
Jimandith77
Jimandith77
Great hotel. Room was spotless. Service first class, The location was perfect for us.
August 10, 2014
Rated

4.0

out of

5.0
 by
LuckyD
Quiet and Convenient
Spent three nights at the Holiday Inn Darling Harbour. Found the room on the fourth floor quiet ,( which is always a plus in the City), and having comfortable beds. Right next to China Town, the light rail, and within walking distance to Darling Harbour and City shops. Would be more than happy to stay at the Holiday Inn when next in the Sydney
August 8, 2014
Rated

2.0

out of

5.0
 by
jbsuki
Terrible coffee - which we all know is vital for breakfast!
I have brought my criticism to the attention of your company via this survey.
August 6, 2014
Rated

5.0

out of

5.0
 by
Morry
Great place to stay
Enjoy staying at Darling Harbour and enjoy the friendly atmosphere
August 4, 2014
Rated

3.0

out of

5.0
 by
Stephtan
Service at Front Office was average, Conceirge was great
There was a booking error as I only booked 2 rooms but I was told 3 rooms were already charged to my credit card. The front office lady made a call to reservations and asked me to enquire my booking which I did. Reservations confirmed that I only booked 2 rooms. Eventually the bill to my credit card was 4 rooms. This is still not resolved yet.
August 4, 2014
Rated

4.0

out of

5.0
 by
Lincolnshire poacher
Good location and excellent attitude of staff
I stayed at this hotel on a business visit. Its located within easy walking distance from the Central Railway Station on the edge of " China Town " Staff were appreciative of my status and demonstrated a genuine helpfulness in all departments. A very enjoyable experience and one i hope to repeat in the near future.
August 3, 2014
Rated

4.0

out of

5.0
 by
HotelCritic123
Comfortable bed and good restaurant
The room was clean and the bed was comfortable but the view was not so good. The hotel just gave us a view of an old building. How unfair! The restaurant was good and there was a buffet breakfast. The room service was not so good because the toothbrushes took so long to arrive! Great location - next to Darling Harbour.
August 3, 2014
Rated

3.0

out of

5.0
 by
sffafa
Strange noise at night
one night I heard pretty loud noise, maybe from the water pipe or something. That was around 3 or 4 am. it woke me up and lasted for quite a while (before I fell asleep again). since that was the second night before I check out, I didn't bother to switch room. Not a good experience. The other thing worths point out is that even though my booking says breakfast was included, the staff said no when I checked in. When I checked out, I was charged for breakfast. I had to show the booking paper to have it knocked off. This never happened elsewhere.
August 3, 2014
Rated

4.0

out of

5.0
 by
Michaelim
A Wonderful Stay
Easy On-line booking. Very helpful and friendly Staff. Warm and comfortable bedroom.
July 31, 2014
Rated

5.0

out of

5.0
 by
Amos2014
Exellent Location, Very Clean, Very Comfortable
Holiday Inn Darling Harbour is indeed very conveniently located just next to Paddy's market, Chinatown, and Central Railway station. We visited Blue Mountains (direct train ride to Katooba# & Sdyney Fish Market #direct bus) all by public transport within walking distance from the hotel. Although in a busy location, inside the room is quiet, big & clean and we were able to sleep very well. Breakfast was a generous spread and what we liked most is it even has a juicer where we blended our veg + fruits. This is truely a home away from home. We will stay here again.
July 29, 2014
Rated

5.0

out of

5.0
 by
Jimmy Mc
Great Hotel, but breakfast let you down
As a Platinum Member I stay at Holiday Inns all over the world. This hotel in terms of room, service, staff etc was really great. Unfortunately the hot buffet breakfast lets them down. I was there for 3 days & it was 3days of cold or at best luke warm food. Mentioned it each day to the staff in the restaurant, but nothing changed. The Hash browns looked as if they had been preheated many times and were like leather. Mentioned on check out that it may be an idea for the hotel manager to pop in and try the 'hot' buffet
July 28, 2014
Rated

5.0

out of

5.0
Sydney Darling Harbour
Great location and friendly helpful staff. Recommended
July 27, 2014
Rated

4.0

out of

5.0
 by
Naye14
SHORT BUT GOOD STAY...
My daughter and I stayed at the Holiday Inn Darling Harbour over 3 nights in July and found the property to be in a good location to where we needed to be for a dance competition in Chippendale and if you like China Town and a a little walk into Pitt Street Mall. The property was clean and the Front Desk staff were helpful. We ate a meal both in the buffet restaurant Shipley's and the bar JB's and both were quality meals however the service was a little slow and a little unorganised, due to being short staffed I believe. Overall the accommodation was comfortable and clean and in a good location. I would recommend this property.
July 24, 2014
Rated

5.0

out of

5.0
 by
big ears
Ideal Getaway
We organised a family get-together with 7 adults and 6 children from 3 different states -all with the same family name and an assortment of room types. The hotel managed to book us rooms not only on the same floor but next door to each other which was quite an achievement! We had a wonderful stay - everybody enjoyed the buffet one evening and with China town so close, eating out was easy. The children found Dodgem cars at the end of the street and the trip to the Zoo on the ferry was a highlight. What a location!! We would certainly recommend the hotel.
July 23, 2014
Rated

1.0

out of

5.0
 by
Hein26
bad customer service/roomservice
bad customer service/roomservice very poor room service, 25 minutes to bring order.
July 23, 2014
Rated

5.0

out of

5.0
 by
Toots72
Great Location, lovely staff
From the moment we walked through the front door to the time we left we had an excellent experience with all the Staff, the location was fantastic and the rooms were comfortable and clean. Next time we travel to Sydney we will be staying here again.
July 22, 2014
Rated

2.0

out of

5.0
 by
Ubiquitous Man
Not at all a value for money
For the first time I have seen a hotel charging service fee on the payment by credit card. The hidden cost makes it even more expensive
July 22, 2014
Rated

5.0

out of

5.0
 by
kaptab
"Excellent hotel! Great management!"
I recently had to make an extremely short visit to Sydney. It was very important to me that I got a quiet room on a high floor so that I might get one night of good sleep between two very grueling days of travel. The assistant general manager, Esra, was kind enough to accommodate my requests, even upgrading me to a larger room. My stay was excellent; it's a very well run hotel in a great neighborhood. And much cheaper than similar hotels in the area. It was a pleasant 10 minute walk from the Central train station, which is only a 15 minute train ride from the international terminal at the airport.
July 19, 2014
Rated

5.0

out of

5.0
 by
TwoRoods
Safe Central Location
Loved the central location of the hotel. Staff were all very friendly and professional. Beds were comfortable. The bathroom was looking a bit tired however everything was clean and in working orders.
July 17, 2014
Rated

5.0

out of

5.0
 by
Davo23
Comfortable beds and great location
We had a lovely time the location is great so close to central station darling harbour the city shopping all walking distance. The meal we had for tea was great even though you have so many places to choose from we were tired after shopping all day but was not disappointed with a wonderful meal
July 17, 2014
Rated

4.0

out of

5.0
 by
Jasmine2014
床铺舒适,wifi给力
距离许多景点很近。边上就是唐人街。房间设施不算很新但很干净。有个吧台很有用,洗洗水果烧烧水很方便。网络给力,三千兆的流量用不完。
July 16, 2014
Rated

4.0

out of

5.0
 by
Anty
holiday inn Darling harbour
The bed and pillow was excellent. Had the best sleep. Only thing that was changed from last time is the car park arrangement with a new company. Very difficult to find the entrance and a lot more expensive than last time.
July 16, 2014
Rated

2.0

out of

5.0
 by
dentalrick
Could get better value for money
Great location, but could get better value for money. If you stay here make sure you get a room on a high floor. We stayed on the 3rd and heard the rubbish bin trucks at 5am. I mentioned this to the front desk, all they said was sorry. Would i stay here again? prob not..... think i could get better value. Their best price garauntee is a lie as well. Submitted a claim even with a screen shot of a better price and they give you this mumbo-jumbo how its not a better price and they can't use my screen shot as it could have been altered etc.
July 15, 2014
Rated

5.0

out of

5.0
 by
Rosalie2014
Slept well friendly staff
Good comfortable beds Friendly staff in all areas of the hotel
July 14, 2014
Rated

5.0

out of

5.0
 by
Delli
Very convenient location and excellent, courteous staff
We booked the Holiday Inn at Darling Harbour to attend the Lion King. Our room was very clean, comfortable and accommodated 2 adults and 2 children very well. The venue was a short walk away, as was a day spent at Darling Harbour viewing children's activities and enjoying a lovely lunch, A personal choice breakfast at the Holiday Inn catered for all of us who have varying tastes. Everybody was happy. I would recommend your Hotel to anyone seeking a reasonably priced and comfortable place to stay. The staff were more than helpful and went out of their way on several occasions, to assist us. Thank you! :)
July 14, 2014