Skip Navigation
English
|
|
|
|

Sign In

Book online or call: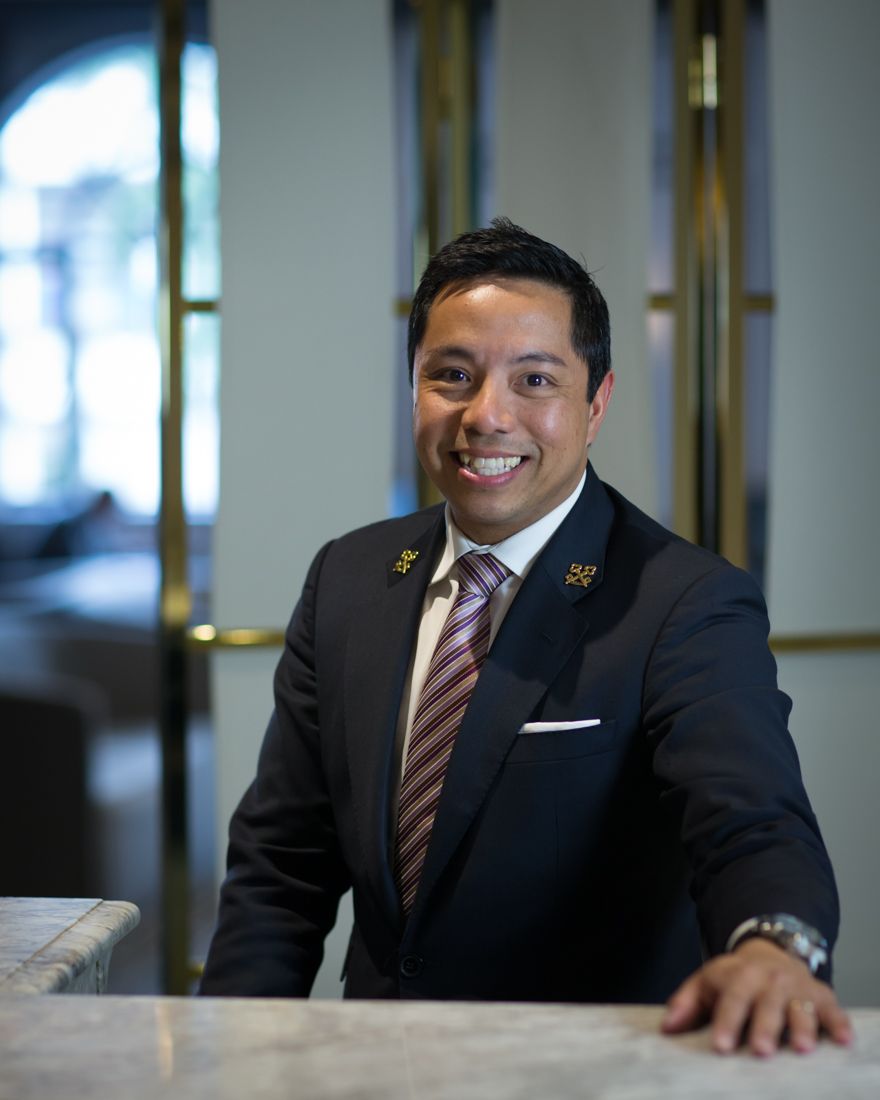 Insider Tips
LOCAL CULTURE
There is no obligation to tip in Australia
There is no obligation to tip in Australia. Australians do believe in tipping when they have received good service though, so tip when you see fit.
LOCAL INTIMACY AND TIMELESS LUXURY WITHIN AN EXCLUSIVE BAYSIDE SANCTUARY
Located in the picturesque bayside village of Double Bay, this intimate Sydney hotel offers luxury and privacy at its finest. Only minutes from the CBD of Sydney and 13kms from the airport, guests can enjoy the central location and village atmosphere of Double Bay with boutique shopping, cafes and the beach only a minute's walk from the hotel. At sunset, escape the city for stunning harbour views and a cocktail or two at our rooftop bar.
HOTEL HIGHLIGHTS
Restaurant & Lounges

Our food and beverage offerings celebrates the rich heritage of Double Bay - offering premium seasonal produce and dishes paired with Australian an...

Amenities & Services

Our amenities cater to all of your fitness and pampering needs, from the rooftop pool offering a secluded location to relax, to the gym and day spa...
InterContinental Sydney Double Bay
33 Cross Street, Double Bay

Sydney

,

2028

Australia

Front Desk

+61-2-83888388
Languages spoken by staff
English
Pet Policy
Only guide dogs are allowed.
CHECK-IN

3:00 PM

CHECK-OUT

11:00 AM

Late Check out Available

Evening Reception Desk Open
Accessibility
Service animals allowed
2 Room(s) with Accessibility Standards
Parking
Guest Reviews
Rated

4.3

out of

5

 by

687

reviewers.
Rated

3.0

out of

5.0
 by
killarneyken
Box of Chocolates
We use the Old Sydney whenever we stay in Sydney - because it's convenient. We are there 2-3 times every 2 months. Lately the service at the front desk has been frustrating - friendly but incompetent, and on one occasion recently argumentative. I actually had a front desk clerk call after me to have the last word and I had walked some yards away from the reception . It's all well and good to be greeted as an Elite Platinum member and all that - but that's where it ends. There is no valet parking as such. Getting into the hotel from George St is a nightmare - never anybody at the front of the hotel to take the car, help with bags or get the taxis out of your way at the door step ! Nowhere to offload your gear. Two visits ago I had a debate - no argument - with the desk clerk about what constitutes a Harbour view room. Circular Quay is NOT Sydney Harbour - and certainly no harbour view when there is a massive cruise liner in the window from the 4th floor. On last weekends visit we were checked in at first under another persons name with a very similar spelling. We were told there was no valet parking available and we would have to park elsewhere - we had to find that parking - and that we had booked and paid for 2 nights (actually buy one get one free - huh ?) - when we had booked one night. Fortunately, I had my reservation with me and we sorted out the problem and were offered parking after all - the desk clerk pulled up the wrong booking. This after waiting on a Saturday afternoon queue - no line for regular corporate customers. The package that we took included wine and chocloates on arrival - we didnt ask for that, it was just part of the package left - but they arrived well after we had booked in, gone for a walk, got a coffee, and returned to the room. To add insult to injury they charged us $45 for the parking when our IHG reservation clearly says $39 - only $6 but where's the attention to detail ? It's still a very convenient location and a reasonable hotel, but there's a difference between a genuine interest in your guests, and just speaking platitudes from a corporate script that lacks warmth and sincereity - and not everyone wants their surname being announced to all and sundry in the check-in queue behind you. Old Sydney Holiday Inn is like Forrest Gump's box of chocolates lately - you never know what you will get from the front desk. Rest of the hotel is fine, Breakfast buffet is comprehensive, good quality, fresh and something for everybody. The location in Sydney is as good as it gets. One more thing - when we had the debacle at the check-in, the clerk told me that we had booked the "buy one, get one free offer". Having been an IHG member for many years I have never seen nor been offered a buy one, get one free offer. As for upgrades for Platinum Elite - you get what you book.
July 23, 2014
Rated

5.0

out of

5.0
 by
NJ globe trotter
Great stay in old Sydney
After an 8 hour flight delay, my family of four finally began our Australia vacation in Sydney at this property. Grant, the manager at the front desk, handled a room mix-up that was partially my fault beautifully. The location was wonderful, with great views of the iconic Sydney Bridge and Opera House, a Saturday market right outside the door, and good restaurants nearby. My daughters now want a juice machine; you could make your own juice at the breakfast buffet. I highly recommend this hotel, mostly because of the location in Sydney and the staff that bent over backwards to make our stay comfortable. Thank you again, Grant.
July 22, 2014
Rated

4.0

out of

5.0
 by
Ronirant
Location location location
For a short stay I found the holiday inn to be perfect to visit all the tourist spots and good restarants and bars in the rocks region.i stayed for two nights with my daughter and since we only came back to sleep we found it adequate.the bathroom was quite aged and looked like it needed a good makeover but overall we were quite satisfied with the overall accomodation.
July 21, 2014
Rated

5.0

out of

5.0
 by
Eviloution
Home in the Rocks
This was the second time we stayed at the Holiday Inn Old Sydney, this time for 8 nights. We love it. It's like our home in the rocks. The rooms have a classic old school feel to them while being clean and well maintained. They really suit the feel of the building and the surrounding area. The breakfast is excellent and the bar has a good selection of food and drink options for the nights we didn't want to venture out to the nearby restaurants. The staff are genuinely friendly and react quickly to your needs. We loved coming back to this hotel in the evening as it felt just like coming home. Even little things like being able to use the guest laundry all add to the experience. We will definitely be back.
July 19, 2014
Rated

5.0

out of

5.0
 by
Jenb27
Ideal position and great service
I would highly recommend a stay at the Holiday Inn in the Rocks, Sydney. Position is so central to everything you would want to do. View from rooftop is superb of harbour bridge and opera house. Staff were most obliging.
July 18, 2014
Rated

4.0

out of

5.0
 by
The toon.
Good bed.
Rooms and decor rather tired compared to many other holiday in. Hotels in the UK. No air con. Just a cool or warm airflow. Had to have my room keys cut three times in a four day stay. Need to sort that out.
July 18, 2014
Rated

5.0

out of

5.0
 by
2Lisa2
Service is amazing.
Love staying here, nothing is ever a problem for these lovely people it's a pleasure to stay here.
July 18, 2014
Rated

5.0

out of

5.0
 by
jlkRUSTY
Nice location
Nice and close to tourist attractions and harbor. Within walking distance to many sites. Breakfast was very good, but a bit expensive. Internet worked great.
July 17, 2014
Rated

5.0

out of

5.0
 by
kpnm
Lovely hotel!
Beautiful hotel in Old Downtown Sydney, or known as The Rocks. View was amazing and within walking distance of The Opera House, wharf, and lots of restaurants, pubs, and cafés. The staff helped us get our satellite phone left at a previous hotel earlier that morning. They also helped us book extra activities. Beds are always good at the Holiday Inn. The street did get a little lively on the weekend and if your room is on the street, you can hear it during the night. But not the fault of the hotel. I would definitely stay there again!
July 16, 2014
Rated

4.0

out of

5.0
 by
Julesfreedom
Close to everything at an affordable cost
I enjoyed my stay (wish it had been longer) on Friday night. Sat in the cosy & comfortable lounge area with friends. Motel was clean & comfortable & staff were loverly.
July 15, 2014
Rated

5.0

out of

5.0
 by
Me@Larz
FANTASTIC LOCATION
Stayed for 3 nights excellent location so close to everything we needed to do in Sydney 5min walk to circular quay so easy Buffet breakie was great kids eat free was great lots of eating places close by which made it so easy to. All staff were helpful nice and friendly Bed was comfy can't wait to go back
July 15, 2014
Rated

4.0

out of

5.0
 by
Frequently Travelling
The Rocks
Great location I think you have to remember this is an Old Hotel so the rooms are a good size but it is not modern and new, the bathrooms are clean but a little dated. So if you are looking for a clean tidy comfortable hotel I would recommend but to me it is probably a 3.5 Star not a 4 Star but this is mainly due to the age of the building
July 15, 2014
Rated

5.0

out of

5.0
 by
Brad1965
Great value for your $
Fantastic staff made the stay an enjoyable experience considering I had children to entertain by myself. The location was great and the kids were in awe of George St and its rich history. Convenience to the ferries and trains was paramount in our decision to stay in your hotel. I will visit again for our next holiday in Sydney and hopefully the bathroom renovations are completed in all rooms by then. I will have no reservations to recommend to our friends as the hospitality and courtesy shown by the staff was excellent. A+ guys
July 14, 2014
Rated

5.0

out of

5.0
 by
Yak81
Last minute break
My wife and I decided on a Tuesday that it would be nice to take a short break in Sydney. Not expecting to find much available we started our research. We could hardly believe it when we found the Holiday Inn Old Sydney has rooms available. We booked on line at the IHG website and arrived the following evening after a very long drive from Brisbane, for a three night break. Check in was a breeze with the friendly and efficient reception staff. After a short break in our more than comfortable hotel room we headed out to the surrounding area for an explore. The restaurant is bang in the middle of the historic rocks area close to numerous well known tourist hotspots such as The Harbour Bridge, The Opera House and Circular Quay. Additionally there are numerous pubs and quality restaurants nearby, We had three nights of very comfortable sleep and enjoyed breakfast in the hotel restaurant on one morning and ate from the bar menu on one evening. All the food was very good although the evening bar menu was a little limited. Ideal hotel if you are taking a cruise from the International Cruise terminal, which is just across George Street.
July 14, 2014
Rated

4.0

out of

5.0
 by
Kim1967
THE STAFF HERE ARE GREAT!!!
I stay at this hotel often and this time I found the staff great as usual. The hotel is starting to renew all it's furniture and it is starting to look less tired as per my other reviews. The location is great and close to everything. We will be staying here again.
July 13, 2014
Rated

5.0

out of

5.0
 by
JonB29
Great hotel
Helpful staff. Great location. Room was always professionally cleaned. Good accommodations (you can see the Opera House from the rooftop pool). My wife left her phone by accident after checkout in the room. The staff kept the phone until we returned 3 days later.
July 13, 2014
Rated

3.0

out of

5.0
 by
Kezzie
Great Location and very welcoming entry
Terrific location, great entrance and bar and fire place ambience. Dissapointed in room without a view....but booked online with so perhaps don't get preference with rooms with great view.
July 13, 2014
Rated

5.0

out of

5.0
 by
USAgirl
Holiday Inn Old Sydney, New Experience
Holiday Inn Old Sydney was located exactly where I needed to be for seeing the sites I came to see in the city. The hotel was modern, clean, and had a very friendly staff.
July 13, 2014
Rated

5.0

out of

5.0
 by
drjimpo
Holiday Inn Old Sydney is Great
This is a wonderful hotel with a great staff. The view from the upper floors of the Sydney Opera House is magnificent.
July 11, 2014
Rated

4.0

out of

5.0
 by
Kezzie
Terrific location and a real ambience on walking into foyer
Great location and a real warmth, good service and very welcoming check in, was however disappointed not getting a room with a view. Bathroom looking old and in need of update, otherwise despite the expense a comfortable stay!
July 11, 2014
Rated

5.0

out of

5.0
 by
Drew63
Great Location for sightseeing
Building old but stylish/heritage Nice view of Opera house from top floors although small rooms and windows. Nice part of town to stay.
July 11, 2014
Rated

4.0

out of

5.0
 by
Dingo Doug.
Friendly staff,central,great views,comfortable bed
We enjoyed our short stay,for our 45th anniversary,the card left was nice,but no champagne or wine in fridge(we got wine&chocs for our 40th anniv at Paris). Bed was comfortable,decor needs updating(furniture stained&scrached). Staff were very friendly,even looked after our luggage on last day to let us do last minute shopping). Foyer area&cosy bar impressive,light music & fragrance.We had amazing views from room 608 (untill cruise ship came in). Nice family pool & spa on 8th floor,with great Sydney harbour views. Easy walk around old rocks area with many restaurants,pubs & shops.Near to transport. Signage could be better (but still in keeping with historical area). Climbing in bath for shower not good for senior citizens(need separate shower cubicle ). Never tried breakfast as we got better value groupon vouchers for local cafe(suggest offer of discount on food &drink if staying more than one night?). Very good(but could be great) but can recommend.
July 9, 2014
Rated

4.0

out of

5.0
 by
Star56
Comfortable room.
Good size clean room. Fantastic Linen. Helpful staff.
July 8, 2014
Rated

5.0

out of

5.0
 by
Rose76
Second visit to Old Sydney.
Once again I am more then happy to say that Old Sydney was an enjoyable experience. My first visit in May 2014 with my partner made the choice easy enough for me when returning in July 2014 with my two kids. I have already decided that we will return again next time we are in Sydney.
July 7, 2014
Rated

4.0

out of

5.0
 by
NAN Cable
Out of date hotel
The A/C in the rooms need to replaced. Furnishing are old and average. No warm relaxing area. Bar and restaurant area is small and cold. Staff are very pleasant but that can only go so far.
July 6, 2014
Rated

4.0

out of

5.0
 by
Vah9001
Great location
The hotel is located in the old part df Sydney, just steps from the art museum circular quay, and the opera house. The sights I wanted to see we're nearby. A great place for breakfast was just out the side door, and the visitors information center was down the block. The hotel itself had a grand lobby. The rooms were comfortable though not stylish or luxurious. Americans may find the rooms small, but. They were fine for me. The staff were very helpful, and were quick to move me to a new room when mine was too noisy. I especially liked that club members got free wi-fi because hotels in Australia charge a fortune for it. Overall I would definitely recommend this hotel.
July 3, 2014
Rated

4.0

out of

5.0
 by
Tex21
Great staff
Though the hotel looks a little old but the rooms were upgraded and really nice. It is in a nice area of town not too far from the Sydney Opera House and from various shops. The staff was really helpful during my stay, would stay again in the future.
July 3, 2014
Rated

5.0

out of

5.0
 by
Marcus789
Everything good
Great location, nice small room but still big enough, no worries mate.
July 3, 2014
Rated

5.0

out of

5.0
 by
Rofljay1
Great service n location.
Room was great but bathroom did need some updating.. Fantastic location
July 2, 2014
Rated

5.0

out of

5.0
 by
Cruisergirl
Great value,Good staff
We recently stayed for 1 night on business and as always found the staff and hotel to be excellent ,our room was upgraded due to our gold status.We are long term members of IHG.
June 30, 2014