Skip Navigation
English
|
|
|
|

Sign In

Book online or call: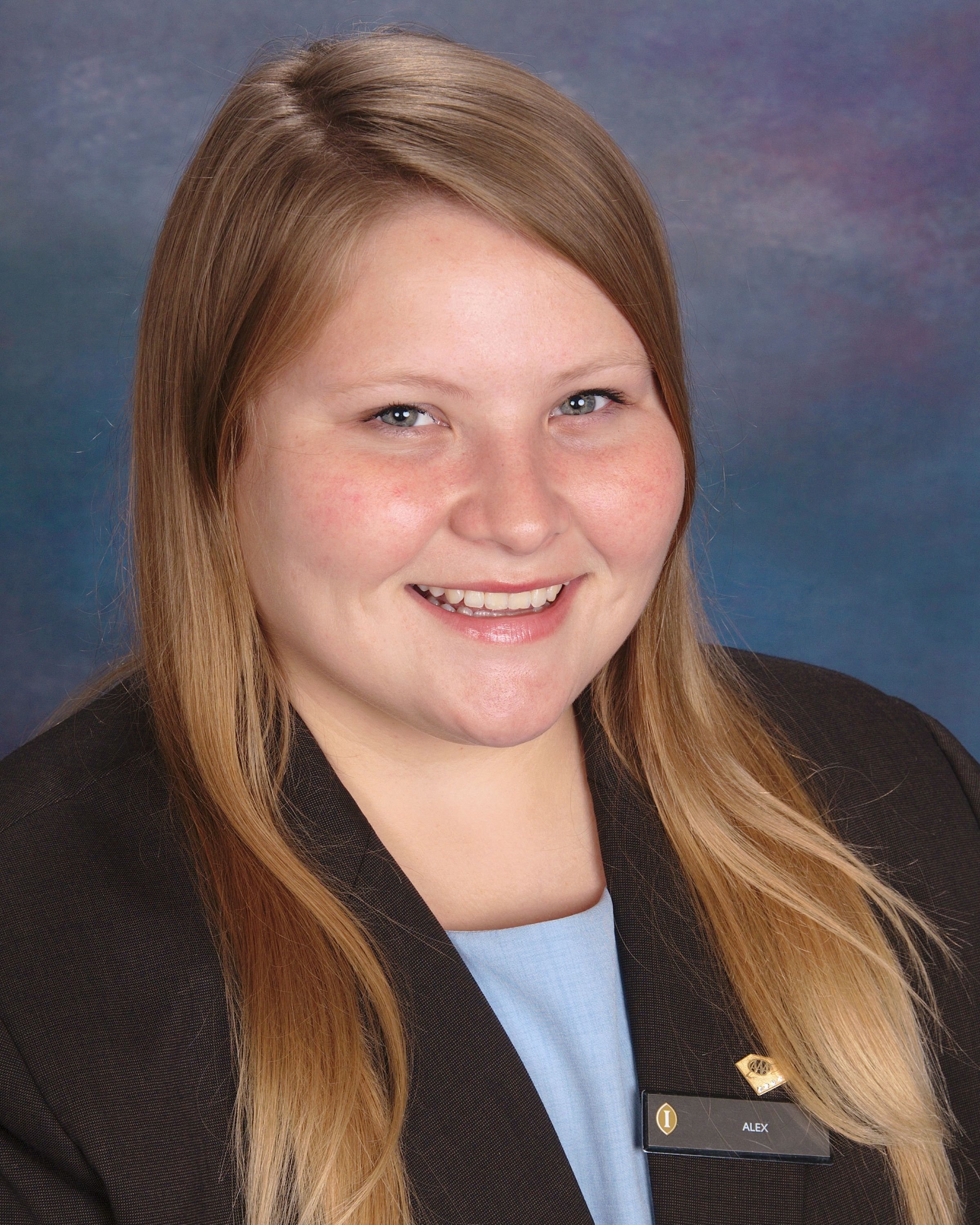 Insider Tips
LOCAL CULTURE
PACKING
Pack cool, comfortable clothing in natural fibers and some light wraps for the evenings. Lightweight clothing, bathing suits, sunscreen, sunglasses and hats are a must for outdoor activities.
CASUAL, CONTEMPORARY ELEGANCE OVERLOOKING TAMPA BAY
Experience sweeping views of the city and bay area from the rooftop pool and spacious suites at this contemporary Tampa hotel. We are ideally located for guests to explore local attractions, including the 1926 classic Tampa Theatre or historic Ybor City. Enjoy world class shopping in Hyde Park or have a day of fun at Lowry Park Zoo or the Florida Aquarium. For cultural to coastal experiences, visit the Salvador Dali Museum, Chihuly Gallery or stunning sunsets at Clearwater Beach.
HOTEL HIGHLIGHTS
Restaurant & Lounges

Shulas Steak House is open for breakfast, lunch and dinner. Themed after the 1972 Miami Dolphins' "Perfect Season" - the only team in NFL history ...

Amenities & Services

Precor machines with personal flat-screen TVs offer state-of-the-art workouts in the fitness centre. You'll also enjoy 24-hour access and a top-flo...

SPECIAL PACKAGES

There's always something special happening at an InterContinental hotel. Whether you are looking for a fun-filled getaway or a place to host your n...
Tampa
4860 West Kennedy Boulevard

Tampa

,

FL

,

33609

United States

Front Desk

+1-813-2864400
Languages spoken by staff
Arabic, German, English, Spanish, French, Hindi, Portuguese, Slovak, Serbian
Pet Policy
Only service animals allowed. Charges
CHECK-IN

3:00 PM

CHECK-OUT

12:00 PM

Late Check out Available
Accessibility
Service animals allowed
12 Room(s) with Accessibility Standards
Parking
Guest Reviews
Rated

3.6

out of

5

 by

239

reviewers.
Rated

2.0

out of

5.0
 by
murray260
Undesirable stay
With the hotel under renovation, there were periods of extremely loud banging/hammering, etc. and awful smells throughout the hotel/my room (paint or something like that).
October 6, 2014
Rated

3.0

out of

5.0
 by
AxarHolidays
Excellent hotel location
Too noisy due to construction. Other wise great location
September 30, 2014
Rated

1.0

out of

5.0
 by
AndreaCN
Not a pleasant nor relaxing weekend
We were part of a wedding block and when the block was set aside, they asked if the hotel was under renovations and the answer was "No"...that was a complete lie. The entire 4th floor was under renovations and so was the pool, in the middle of the summer. No warning was given and my husband and I were in the room directly under the construction, which started before 8am every morning including weekends. The air quality was bad to the point that I started sneezing within the first 30 minutes of arriving. It was so bad that I assumed I was sick instead of allergic...after one day back in my house with no problems I threw the entire contents of my suitcase into the washer to wash off whatever was in that hotel. It was a miserable stay and the receptionist was no help nor was she understanding. She kept saying that we should have known the hotel was under renovations (because someone told her it was on the website...it was not, we looked it up) and that we basically had to deal.
September 26, 2014
Rated

5.0

out of

5.0
 by
Cruise125
Friendly service during renovation
With 'workers' hustling about with equipment and new furniture plus painting here and there the access to the property was good. We have been customers at this property for almost 15 years and return each year because of location and staff.
September 24, 2014
Rated

1.0

out of

5.0
 by
Paul US Army
Poor Service
The hotel was under remodeling at the time, which they declined to mention at check in. When trying to do work in my room at any time during the business day it was extremely loud. Despite their statement that work would cease at 5 p.m. daily it would usually go beyond 6:30 P.M. When I asked to be moved to a lower floor to try and lower the noise level it took they two days to make it happen. The young lady at the front desk was borderline rude, and very unhelpful. Overall I cannot in good conscious recommend this hotel.
September 23, 2014
Rated

4.0

out of

5.0
 by
donald555
quick visit
The hotel is very covenant to both Tampa and Clearwater. there was some construction debris in the hallways but the room was redone and very good.
September 21, 2014
Rated

5.0

out of

5.0
 by
Aconyer
Great stay and ride experience
we chose this property because of the park and ride feature. Property and staff were great even though the property is being remolded. Nice experience
September 20, 2014
Rated

4.0

out of

5.0
 by
Swip
Once Renovation is done this will be a gem
Great Location, Great Staff, Beautiful Views. The building is undergoing a Reno right now though, so it's a mess and rather noisy too. Once the Reno is done this will be an awesome hotel, but for now, ask for a ground floor room.
September 16, 2014
Rated

5.0

out of

5.0
 by
Duke114
Great Food, Walking distance
I loved my room. The are doing renovations upstairs but were done by 5:50 pm. A great restaurant is 30 sec walk away. This place I right on the water. Calm and collected with a live band. If you like to relax for a few nights, this is the place.
September 14, 2014
Rated

3.0

out of

5.0
 by
ocean708
Comfotable accomadations
Holiday Inn Express is a value hotel - so we don't expect much more than a clean room. The hotel is clean, the room was clean, the bed was very comfortable and pillows were great. Bathroom lighting is not great and the breakfast was awful. But again, it's a value hotel, not a resort.
September 9, 2014
Rated

5.0

out of

5.0
 by
SheilaKansas48
First stay
Staff was super nice and helpful with directions! My granddaughter loved the pool. We ate at Bahama Breeze and loved the fact we could walk there and back! I will stay at your hotel again!
September 3, 2014
Rated

5.0

out of

5.0
 by
Nanny22
Stay before cruise
We enjoyed an overnight stay before our Panama Canal cruise leaving from Tampa. We used points and were pleased to be upgraded to a suite. The front desk arranged shuttle transportation to the ship for $10 each.
August 31, 2014
Rated

4.0

out of

5.0
 by
FrequentTraveler9640@
Under renovation and not so complementary shuttle service
My wife and I stayed in the Holiday Inn Rocky Point Tampa Fl. I stay very often with IHG and HIE in particular. We flew in to Tampa for a procedure on my wife's back and did not have transpertation because we were told that the hotel had a complamentery shuttle for local trips and to the place where we were to have the procedure. After arrival at the hotel we found out that a shuttle trip of any distance was ten dollars each way. The hotel had a good rate associated with the surgery center but with the cost of the shuttle, we would have come out cheaper staying at a near by hotel with a slightly higer rate but with complamentery shuttle service. Also the area was isolated and in order to get food or do most anything vehicle transpertation was involved. nothing was with in walking distence.
August 28, 2014
Rated

2.0

out of

5.0
 by
Twosomething
Two for the road
Good value ! Only complaints, bulbs missing in lamps and the walls are a little thin. Great value for airport stay and park, shuttle was on time and all went well!
August 20, 2014
Rated

3.0

out of

5.0
 by
serge26
Nice view from the room window
However the window curtain did not cover completely from pool's night lights that disturb a good quality sleep
August 20, 2014
Rated

4.0

out of

5.0
 by
snorkel girl
Great value for flying out of Tampa
Needed to fly out early from Tampa (we live 3 hours away), so decided to spend the night and take advantage of the hotel's airport package, which provides shuttle to airport and back, and the ability to leave your car on the hotel grounds. Excellent, and we would do this again. Everything was very nice, although we didn't utilize anything except the room, and the breakfast, which was very good. The shuttle to the airport was efficient and easy; when we returned and called the hotel, the shuttle was there within 10 minutes to pick us up. I am a 'difficult' sleeper - the bed was fine, pillows ok, room was dark enough. The wall-unit AC was my only issue, as each time it comes on to cool, it is a loud transition, and that would wake me up. That is probably more of a 'personal' problem than anything else. I would definitely return to this hotel based on the overall package.
August 14, 2014
Rated

4.0

out of

5.0
 by
Lyssabelle
Nice hotel but odd housekeeping
We had a lovely stay, but the second day housekeeping did not clean out room. We were in town for a convention and did not need to be downtown till 10:30am. Around 9 am housekeeping knocked on our door and we told them we would be leaving within the hour. They never returned so our room was not cleaned. The front desk did provide us with fresh towels but the experience was just odd. If guests are still in the room you think housekeeping would just simply return not just skip the room entirely.
August 14, 2014
Rated

4.0

out of

5.0
 by
sherry4kittens
the lady at front desk was great
she was friendly and caring .. when she said she was going to help us she did ,, quickly .. offered us coffee as we waited ,, try ed to make us a comfy as possible
August 12, 2014
Rated

4.0

out of

5.0
 by
MAC1960
Guest next door
The guest next room over were loud upon thier arrival at 1000PM, they continued to talk loudly until 12 midnight. Front desk asked them to quite down but did not work.
August 7, 2014
Rated

5.0

out of

5.0
 by
B969J
excellent room and comfortable bed
the reception staff were welcoming and helpful the breakfast was excellent and overall the hotel was good value also easy access for the airport
August 6, 2014
Rated

5.0

out of

5.0
 by
H20Diver
Nice room and property being upgraded
1 night stay was very nice. They are actively renovating the property and what is done looks very good. Breakfast was better than most Holiday Inn Express locations we have stayed at this year. Everything was well stocked and the eating area was very neat and clean. Front desk team was very nice and efficient. Location was perfect close to the Airport and a local restaurant or 2. We would definitely stay here again if we find ourselves in Tampa. We used reward points and felt it was a good value.
August 5, 2014
Rated

5.0

out of

5.0
 by
kentam99
Great spot for park and fly!
My wife and I stayed here the night before our flight to California. It was only about 50 more total than what we would have had to pay for airport parking for our trip and we could sleep in a lot longer on travel day plus not have to deal with rush hour traffic going into Tampa. The hotel was very nice, staff was excellent, and the restaurant next door (Bahama Breeze I think it was called) was fabulous and a very short walk from the hotel. Overall an extremely pleasant way to start our trip. We will definitely be back.
August 5, 2014
Rated

1.0

out of

5.0
bad expereince
unclean order dust on desk and table tops - outdated under construction
August 3, 2014
Rated

5.0

out of

5.0
 by
Larry4
Very comfortable beds
Beds were very comfortable and breakfast had a wide variety of items available. The front desk staff was very helpful, and we used the shuttle several times.
July 31, 2014
Rated

5.0

out of

5.0
 by
Pete0123
great service
All staff members are fantastic and provided great service.
July 27, 2014
Rated

5.0

out of

5.0
 by
Ravenstw
Working away from home
This was a great experience and would highly recommend staying here rather working or vacation the staff was friendly and helpful and the upper level rooms has a great view of Tampa bay and the area has a couple of great places to eat
July 17, 2014
Rated

3.0

out of

5.0
 by
Tampa1
Dirty Apperance
Staff was very nice and friendly. Hotel itself appeared dirty and in need of upkeep. I realize that it is being remodeled but should not look this out of shape.
July 14, 2014
Rated

5.0

out of

5.0
 by
Flying Gordy
Great bed!
Pretty normal Holiday Inn Express, except the bed was outstanding! Best night sleep I've had in two months.
July 14, 2014
Rated

5.0

out of

5.0
 by
snowash
Large room
The room was newly remodeled and looked great. The bed was amazingly comfortable for a hotel bed. The continental breakfast had a wide variety of hot and cold foods.
July 8, 2014
Rated

5.0

out of

5.0
 by
kencal48
surgery
I was in town for surgical procedure. Staff was so helpful and concerned!
July 2, 2014