Skip Navigation
English
|
|
|
|

Sign In

Book online or call: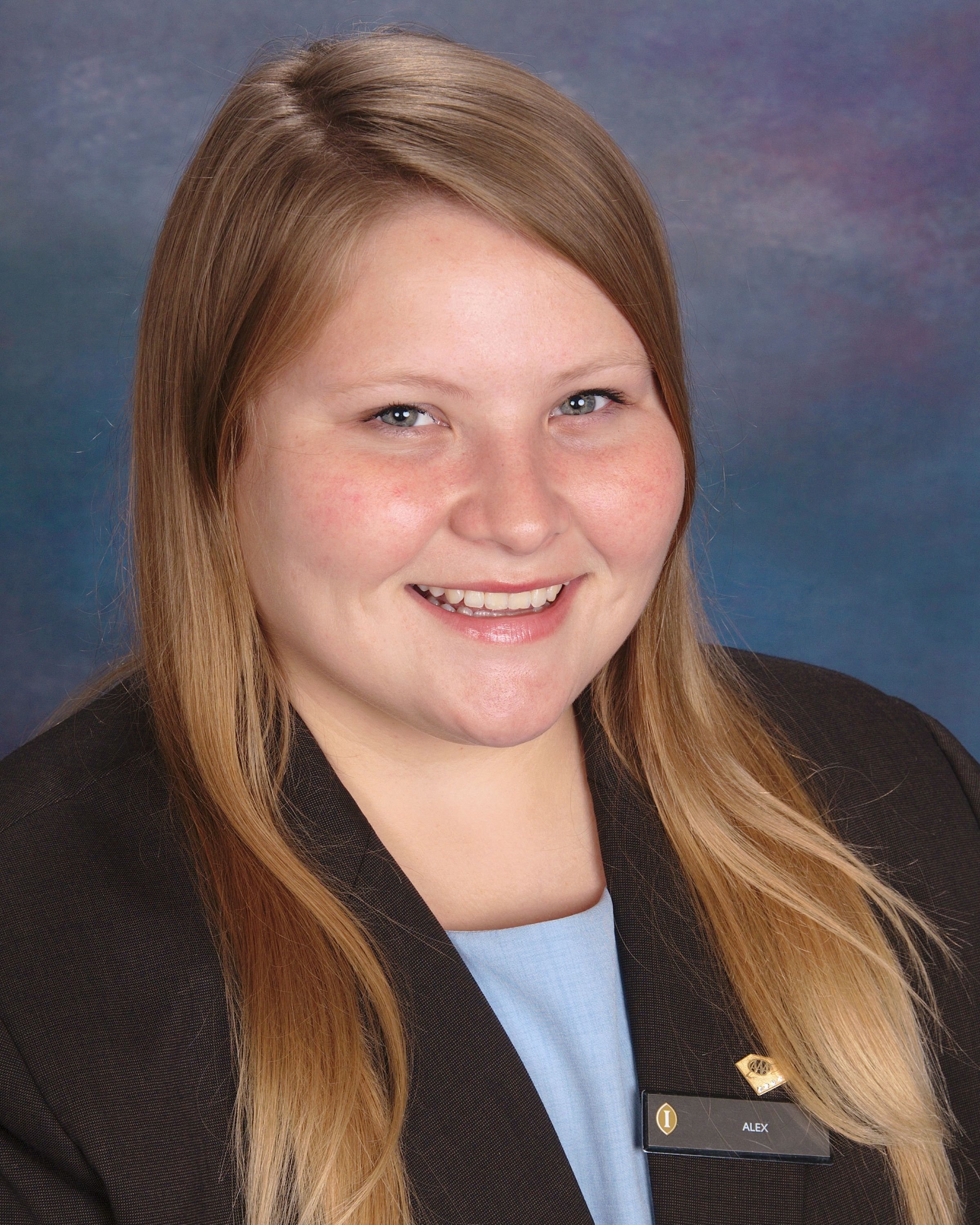 Insider Tips
LOCAL CULTURE
PACKING
Pack cool, comfortable clothing in natural fibers and some light wraps for the evenings. Lightweight clothing, bathing suits, sunscreen, sunglasses and hats are a must for outdoor activities.
CASUAL, CONTEMPORARY ELEGANCE OVERLOOKING TAMPA BAY
Experience sweeping views of the city and bay area from the rooftop pool and spacious suites at this contemporary Tampa hotel. We are ideally located for guests to explore local attractions, including the 1926 classic Tampa Theatre or historic Ybor City. Enjoy world class shopping in Hyde Park or have a day of fun at Lowry Park Zoo or the Florida Aquarium. For cultural to coastal experiences, visit the Salvador Dali Museum, Chihuly Gallery or stunning sunsets at Clearwater Beach.
HOTEL HIGHLIGHTS
Restaurant & Lounges

Shulas Steak House is open for breakfast, lunch and dinner. Themed after the 1972 Miami Dolphins' "Perfect Season" - the only team in NFL history ...

Amenities & Services

Precor machines with personal flat-screen TVs offer state-of-the-art workouts in the fitness centre. You'll also enjoy 24-hour access and a top-flo...

SPECIAL PACKAGES

There's always something special happening at an InterContinental hotel. Whether you are looking for a fun-filled getaway or a place to host your n...
Tampa
4860 West Kennedy Boulevard

Tampa

,

FL

,

33609

United States

Front Desk

+1-813-2864400
Languages spoken by staff
Arabic, German, English, Spanish, French, Hindi, Portuguese, Slovak, Serbian
Pet Policy
Only service animals allowed. Charges
CHECK-IN

3:00 PM

CHECK-OUT

12:00 PM

Late Check out Available
Accessibility
Service animals allowed
12 Room(s) with Accessibility Standards
Parking
Guest Reviews
Rated

3.6

out of

5

 by

239

reviewers.
Rated

2.0

out of

5.0
 by
gary1982
Disappointed
My son left his iPad in the room when we checked out. As soon as we realized, we contacted the hotel. I was hoping the housekeeping staff would be honest and turn the iPad into the front desk. That did not happen. The front desk person did check the room but could not find the iPad. The room was OK. It was outdated, but the hotel is starting to remodel. The room was clean although the air conditioner leaked onto the carpet. I don't think I would stay again.
June 29, 2014
Rated

5.0

out of

5.0
 by
Bassplayer
Great location. Feels like you are on vacation.
Found this Holiday Inn Express while visiting Tampa. Stayed here since it was close to downtown as well as the airport. Was expecting a normal Holiday Inn Express but was surprised by the view and it sits on the water. The proximity to Bahama Breeze Restaurant is next door across the parking lot. Had a feel of being on vacation even if just on business. The only drawback was they are currently under renovation. Even with that I still loved my visit.
June 24, 2014
Rated

2.0

out of

5.0
 by
disneyhusband1978
Thoroughly Disappointed
I stayed here as part of a wedding party and was thoroughly disappointed. The floors were dirty, the breakfast foods were of low quality, and it was very apparent that the property was undergoing maintenance as I saw a stack of headboards next to the 4th floor elevator. I would not stay here again.
June 19, 2014
Rated

5.0

out of

5.0
 by
TXalan
comfortable room, staff friendly
Hotel stay was comfortable. Beds and linens clean and comfortable. Staff friendly and helpful. Quality and comfort are consistent with hotel chain.
June 17, 2014
Rated

3.0

out of

5.0
 by
Attorney Stephany
Don't stay here if you plan to use Park Stay and Go
The hotel itself and its employees were fine. The shuttle driver who dropped us off at the airport was on time and professional. However, we will not stay there again using the Park Stay and Go program. I spoke with Desiree at the front desk and requested she send the shuttle when our plane landed. She told me to look for a white van that said "Blue One" on the side. When I called her later, she said she the shuttle driver was not answering his phone. The white van that said "Blue One" and had a paper tag which said "Rocky Point" came outside the United Airlines baggage pickup area, the driver refused to pick us up. We took a cab instead.
June 16, 2014
Rated

5.0

out of

5.0
 by
Ed4217
Bed too soft
The mattress was too soft for my comfort. Other than this fact all was very good at this location. Very nice views of the bay.
June 16, 2014
Rated

5.0

out of

5.0
 by
gottlieb43
Great location Good value
Near TPA airport and plenty of good places to eat late at night. Room consistently good, although A/C noisy sometimes
June 12, 2014
Rated

5.0

out of

5.0
 by
keiteay
Nice stay
Booked two separate stays last week, to coincide with Japan's soccer friendlies in Tampa. The rooms were clean, the evenings were nice and quiet, there was a wealth of choices for breakfast, and I didn't have to travel very far to eat dinner with a restaurant next door. I'll definitely stay here again if my travels take me down to Tampa.
June 10, 2014
Rated

2.0

out of

5.0
 by
Total Tech
Inexpensive but not for business travel
Very inexpensive, and close to the airport. However, I would not recommend this to a business traveler.
June 9, 2014
Rated

5.0

out of

5.0
 by
Dave L
Great stay!
Great overall experience - room clean, great location was taken and picked up at the airport in a timely manner. Will be back if ever needed in Tampa
June 8, 2014
Rated

3.0

out of

5.0
 by
Linda470
disavandages
1. the beds are so high it would be helpful to your "shorter" guest to have a footstool handy. 2. No ice machines on the 4th floor. Yuck, no ice and the vending machine on the 4th floor did not have water available. Fix these 2 issues and you would get all 5's from me!!
June 7, 2014
Rated

3.0

out of

5.0
 by
diva30461
Horrible Beds
I have not complaints about the service. The employees were friendly and helpful. Just don't stay here expecting to get a good nights sleep in the horrible beds they have. The mattress was hard and uncomfortable.
June 3, 2014
Rated

5.0

out of

5.0
 by
Stylyn
Fabulous Stay
I would recommend this hotel to anyone. Comfortable, reasonable, easy to get to/from the airport, right next to the Bahama Breeze restaraunt... next to the water .... overall AWESOME.
June 2, 2014
Rated

5.0

out of

5.0
 by
Mr. Wolffe
Friendly staff
Great stay. Staff was friendly and room was very clean. Breakfasts had variety of foods.
May 30, 2014
Rated

2.0

out of

5.0
 by
chrisok
room and pool
couldnt really relax in the room because the couch and carpets were pretty dirty and as far as the pool goes we were trying to relax by the pool and the cleaning guy came and started to clean it and put chemicals in it so we were not able to go into the pool so the whole weekend was ruined. We were there for our wedding anniversary and the place was not what we expected, could have been alot better.overall the place is old and needs alot of new updates
April 30, 2014
Rated

5.0

out of

5.0
 by
Valerie13820
Great location
Close to airport. Friendly staff. Beds were alittle hard but good value. Would stay again.
April 29, 2014
Rated

4.0

out of

5.0
 by
Kamaoleman
Great
Very good nights rest. No problems. Clean room. Great staff. Room 205 was very nice. Enjoyed our stay. Thank you Junelle!
April 27, 2014
Rated

2.0

out of

5.0
 by
juliebob
Julie
We asked for a room with a couch to sleep 5 the lady at the desk did not have that as our reservation. She then said she would get a roll away but could not find one. Our room did not have an ice bucket & she could not find one. We asked for extra blankets & we had to go down to the desk to get them because she was not too busy. we asked for directions to a decent restaurant & she said she did not live around here. So she made our experience terrible,. Not only did she not know a thing but she was rude in the process. I did report this to the staff the next day. I seldom wish someone out of a job but we will never stay at this Holiday Inn again because of her terrible customer service. SORRY goes a long ways & she never once felt the need to say that because after all we are busy it is a Saturday night. I am a platinum member & have stayed at HOliday Inn & other hotels on Saturday night. Except for the breakfast we would have been better off at a 29 $ hotel or whatever. by the way she never even recognized that we were platinum members when we stay elsewhere they at least say something nice at the desk about that.
April 19, 2014
Rated

5.0

out of

5.0
 by
ccleik
recent stay
After reading the recent reviews, I was unsure about staying here. I am glad we did. It is in a great location. all of the staff were super nice. Bahama breeze next door. It is being updated, some of the decor is dated. We had the suite with a gorgeous view and the beds were very comfortable. I would definitely book this location again
April 11, 2014
Rated

2.0

out of

5.0
 by
Jspt46
Comfortable bed, but that's about it
I stay at holiday inn all over the US and this hotel is in the bottom 10%. Internet was down for 24 hours so I couldn't do any work. Very inconvenient. The hotel is old and outdated and parking was tight and not arranged well.
April 8, 2014
Rated

1.0

out of

5.0
 by
Frank999
Disappointment
When seeing the views on-line from this hotel , I came to be very disappointed at the overall uncleanliness of this hotel. It was so uncomfortable that I had to check-out after the first night due to the uncomfortable feeling and lack of sleep it created.
April 4, 2014
Rated

3.0

out of

5.0
 by
YourGuest
Average stay
I travel a lot. I have visited most if not all the Holiday Inns in the Tampa St Petersburg area. I love Holiday Inns and prefer this brand over all others. That being said I hold all IHG hotels to their own high standard. This facility was acceptable, average for Holiday Inns which is better then other brands, in my opinion. One staff worker was very helpful although she was new. A different staff-worker who was more experienced, was not helpful on checkout. She did not know how to do a full checkout to provide the folio number, which I need to get reimbursed from work. She questioned why I need it, and said there is no such thing although every other hotel was able to provide. I even instructed her through it and she would not listen.
April 3, 2014
Rated

4.0

out of

5.0
 by
The Hawk
Comfortable bed and nice shower head and water pressure
One thing I would mention. I requested a refrigerator and they couldn't find me one.,which I found strange hotel wasn't full. Be nice if you had them in the room anyway.
April 2, 2014
Rated

3.0

out of

5.0
 by
lah19
Poor housekeeping
Convenient location to airport. Dirty towels left in bathroom. Not up to standards expected from this brand,
April 2, 2014
Rated

3.0

out of

5.0
 by
LonghornRay
Needs some serious renovating!
Exterior of hotel looked very nice. However, room had dirty carpet and furniture. Tile was broken in bathroom. Toilet seat was loose. Staff did not greet as Platinum Member. Price is better than other hotels in the area but you get what you pay for!
March 31, 2014
Rated

3.0

out of

5.0
 by
shonuff76
Messy renovations/no fridge/no microwave/no pancakes
The hotel appeared as if it had been in the middle of renovations for months on end. We had reserved 4 rooms for the week, none of which had refrigerators or microwaves. When we asked at the front desk if we could have rooms with these items, we were told that no rooms have refrigerators or microwaves. So this meant that we had to eat at restaurants every lunch and dinner and couldn't bring back left overs. 4 out of 5 mornings, the pancake machine was empty. As a side note, we were there on business and have to have to items shipped to the hotel via Fedex/UPS. When we asked the front desk what time Fedex and UPS usually show up, the guy refused to answer. We even explained we didn't need a time, just looking for ballpark time of day they usually show up, i.e., before lunch, after lunch, etc. He just blew us off.
March 24, 2014
Rated

3.0

out of

5.0
 by
Construction2014
Construction
I only score this hotel average due to the construction and the placement of our room during it. We were put across from the gym which was getting new equipment. The equipment was in boxes right in front of our door! Every time we stepped out it was like walking into a construction zone! And we had to pay full price! Ugh.... NOT the way I was hoping to spend my anniversary
March 23, 2014
Rated

1.0

out of

5.0
 by
Gene24
Giving a smoking room
I have stayed at this hotel numerous times and have never been so disappointed in a stay at a Holiday Inn. The room was so full of smoke smell that I'm still feeling sick from the smell a day later. The walls, furniture and bathroom had so much nicotine stuck to it was sickening. My IHG profile clearly states none smoking. My Co-workers paper work clearly stated non-smoking but we were unable to get the rooms changed. Front desk didn't seemed concerned with our issue and just said sorry you were disappointed in your stay. I will have to re-evaluate my continue use of Holiday Inns in my future travels. Rate this a one star only because there was nothing lower.
March 15, 2014
Rated

1.0

out of

5.0
 by
clr2eke5
Big Disappointment
From an uncopperative front desk to a dirty pool, and a fitness room unavailble because of renovations, quite a disappointing stay. I was in town on business for four days, but I do like to have a pool and fitness center that is usable. I do believe that the change from priority club to IHG has contributed to an overall decline in Holiday Inn properties. Been an original member since 1983, and Platinum for many years, and I continue to run into similar experiences around the country. So much so that Holiday Inn is not a priority to me when I book hotels for business and leisure travel.
March 10, 2014
Rated

3.0

out of

5.0
 by
ptubesys
Updates are Coming
This is the only reason I give this property a "recommend". Updates are long overdue. The best thing this property has going for it is location. It's close to the airport and easy to get anywhere in Tampa/St. Pete/Clearwater areas.
March 9, 2014