Skip Navigation
English
|
|
|
|

Sign In

Book online or call: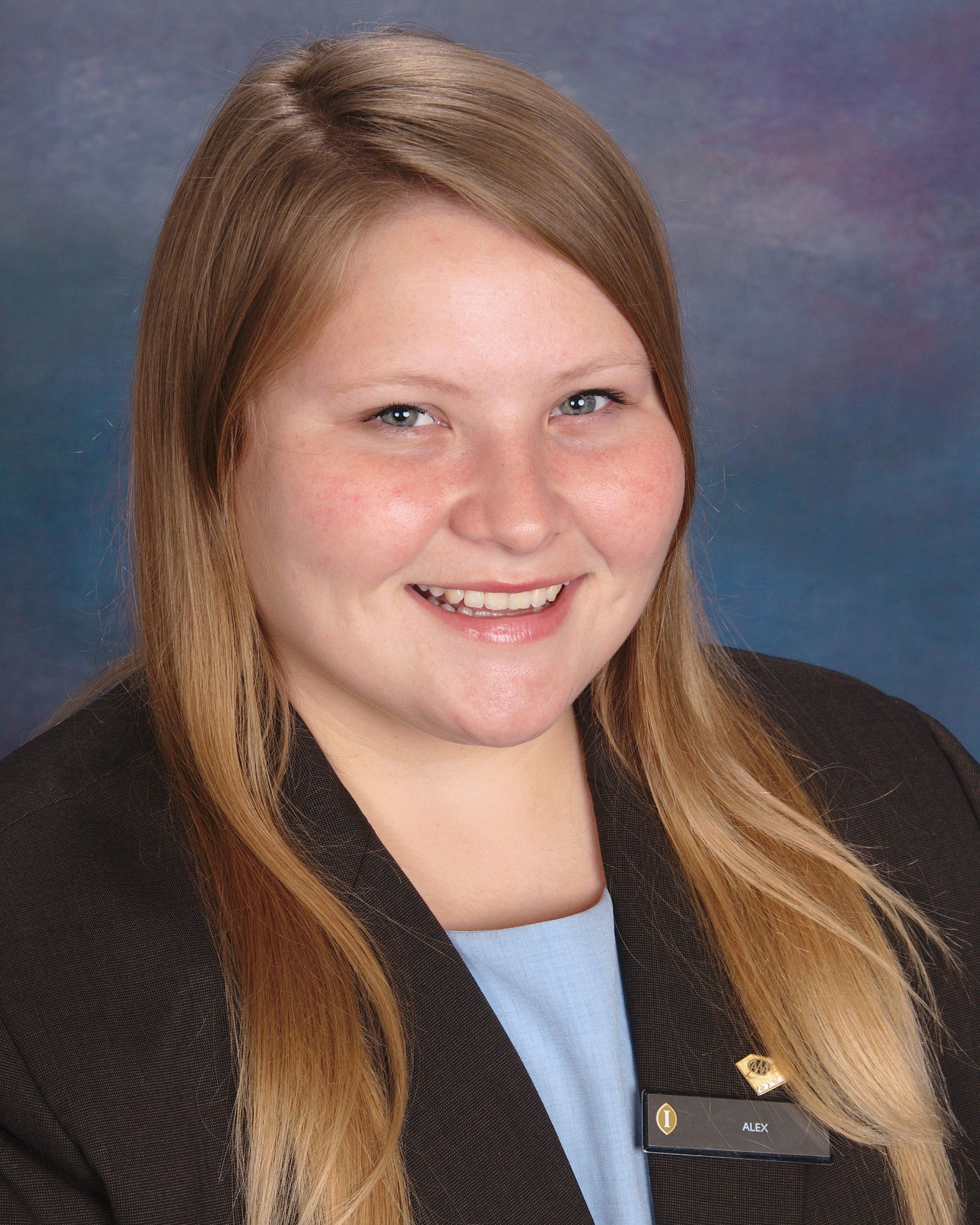 Insider Tips
LOCAL CULTURE
PACKING
Pack cool, comfortable clothing in natural fibers and some light wraps for the evenings. Lightweight clothing, bathing suits, sunscreen, sunglasses and hats are a must for outdoor activities.
CASUAL, CONTEMPORARY ELEGANCE OVERLOOKING TAMPA BAY
Experience sweeping views of the city and bay area from the rooftop pool and spacious suites at this contemporary Tampa hotel. We are ideally located for guests to explore local attractions, including the 1926 classic Tampa Theatre or historic Ybor City. Enjoy world class shopping in Hyde Park or have a day of fun at Lowry Park Zoo or the Florida Aquarium. For cultural to coastal experiences, visit the Salvador Dali Museum, Chihuly Gallery or stunning sunsets at Clearwater Beach.
HOTEL HIGHLIGHTS
Restaurant & Lounges

Shulas Steak House is open for breakfast, lunch and dinner. Themed after the 1972 Miami Dolphins' "Perfect Season" - the only team in NFL history ...

Amenities & Services

Precor machines with personal flat-screen TVs offer state-of-the-art workouts in the fitness centre. You'll also enjoy 24-hour access and a top-flo...

SPECIAL PACKAGES

There's always something special happening at an InterContinental hotel. Whether you are looking for a fun-filled getaway or a place to host your n...
InterContinental Tampa
4860 West Kennedy Boulevard

Tampa

,

FL

,

33609

United States

Front Desk

+1-813-2864400
Languages spoken by staff
Arabic, German, English, Spanish, French, Hindi, Portuguese, Slovak, Serbian
Pet Policy
Only service animals allowed. Charges
CHECK-IN

3:00 PM

CHECK-OUT

12:00 PM

Late Check out Available
Accessibility
Service animals allowed
12 Room(s) with Accessibility Standards
Parking
Guest Reviews
Rated

3.6

out of

5

 by

239

reviewers.
Rated

3.0

out of

5.0
 by
Elpa
Might be more recommendable after renovations are completed
We were pleased throughout our stay by the helpful staff. Our room was large, clean, and generally comfortable. One of us found the mattress to be lumpy (presumably it had yet to be replaced). We were disappointed to find that the "Business Center" in the lobby consisted of a single computer, which was out of order during our entire 5-day stay. We were advised that we could use the computer at the Hampton Inn next door, which we in fact did. We selected this Holiday Inn Express for our stay in Tampa because reviews that we had read emphasized that there was a lovely heated swimming pool with views of the bay. But, to our dismay, the pool was unavailable for use, once again during our entire stay, because of hotel renovations. Once more we were advised we could walk to the Hampton Inn next door and use their pool. Obviously, however, if we had wanted to be at the Hampton Inn, we would have made reservations there.
March 3, 2014
Rated

2.0

out of

5.0
 by
Manaboo
Poor service
I won't be back this place. 2days straight forgot to replace shampoos. And also, house keeper did not place bath mat.... Asked the nearest laundromat, at front desk,.... The answer is I don't know.... Finally, they overcharged $30bucks per night and I asked them,,,,,, Never said sorry....
February 28, 2014
Rated

2.0

out of

5.0
 by
Bourne
Run down HIE
Have used this hotel before and it's great for the airport ,but it's been left to become run down and dirty, would not stay her again until they sort out the rooms and public area and breakfast area. It's under staffed at busy times of the day so service is poor. The bus/van to airport and drivers are very good and quick.
February 26, 2014
Rated

5.0

out of

5.0
 by
tvs92550
great location
this hotel is very near the airport--the ride over at 5am took less than 10 minutes--but while I could watch airplanes taking off there was no annoying airport noise. it is on a lagoon at the top of tampa bay, very beautiful, restful view. there is a good restaurant next door. the staff was professional and attentive. the room was very clean, especially the bathroom. the tub was noticeably shiny! the only downside is that they are undergoing renovations so the pool was closed--but the staff still found me a safe spot by the pool to sit and enjoy the view.
February 23, 2014
Rated

2.0

out of

5.0
 by
Chicago123
Dirty Carpet and Poor Service
We were on a short vacation visiting our daughter and family, were very disappointed in the hotel. The carpet in our room had a lot of stains on it, I told the front desk guy but nothing was done. One day we left our room around noon, I notified the front desk that we wanted the room cleaned, is was not done! The hotel is going thru a renovation, the pool was closed, the elevator panel was hanging open, they taped it shut with packaging tape. I travel for work and have stayed in many Holiday Inn's across the country and this was by far the worst one I've stayed at. It was just dirty as far as I'm concerned, compared to the rest. I can't really say anything good, I would definitely not stay here. Just to add a note for conclusion, this is the first time I've every felt the need to write a bad review on a hotel, so hopefully that tells the story! Middle aged couple from Chicago.
February 22, 2014
Rated

4.0

out of

5.0
 by
LaineyS
Holiday Inn Express Revisited
We stayed at this hotel for two weeks some years ago and found this visit a similarly pleasant experience. The staff are very helpful and rooms comfortable with a good breakfast included in room rate. Although the pool is described as heated the water was cold as was the case on our previous visit. Had we been there later in the year, rather than February, this would probably not have been a problem. The location meant we could easily visit Tampa or Clearwater. A variety of shops and restaurants are a short drive away, though there is a restaurant adjacent to the hotel. Would happily stay again.
February 19, 2014
Rated

3.0

out of

5.0
 by
Anda Panda
Good location but smelled of cigarette smoke
The most important thing to know about this property is that it is conveniently located to the airport and cruise port. It offers a free shuttle service from the airport and reasonable outside service to Tampa port. There is a Bahama Breeze within walking distance so you do not need a car. Additionally, there is an adequate hot breakfast. This is why I stay here. The bad news is that the entire property smells of cigarette smoke. It is worn and needs serious updating. The bathtub area appeared new, so that was a plus. The pillows were flat, which was fine with me. In short, if you need a place to stay for one night before embarking on a cruise, you may want to consider staying here if you don't mind the odor of a little cigarette smoke. If you do, look elsewhere.
February 17, 2014
Rated

1.0

out of

5.0
 by
ptubesys
Doesn't Meet Expectations
The hotel is out of date, showing significant wear and overly priced for the accommodations you get and expect. They are currently doing some renovations. However, before staying there again, I'll check on the progress. It appears to be a slow slog.
February 10, 2014
Rated

3.0

out of

5.0
 by
Jdubya68
Location is Great, but.....
The proximity to the airport is great. The proximity to the path for a run/walk along the W Courtney Campbell Causeway is nice. The food at the Bahama Breeze restaraunt next door was good and it has a fun atmosphere. However, I stayed in room 324. The bathroom needs attention. The tub, shower, and vanity need to be replaced. The sink barely drained. There was a very dated feel to floor three all together. Then there is what they call an excercise room. OK, it's Florida, and who wants to stay inside, but it was raining on my last day, so I went to use the treadmill. There was only one middle-of-the-road quality treadmill, a recumbent bike, and a stair stepper. I suggest adding another treadmill or two, and perhaps add some type of weight machine like the one shown in the web site pictures.
February 2, 2014
Rated

4.0

out of

5.0
 by
town12
Rocky point Tampa
At this location there is no sound proofing that has me perplexed. Any conversation from next door can be heard. I told the front deskand they seemed concerned but of course their is no remidy
January 31, 2014
Rated

1.0

out of

5.0
Filthy Hotel
When I write a bad review I like to at least begin with the positives of the place that I found. First the front desk staff was very polite. The breakfast staff also very polite. Second the location is great. Now onto the bad... The overall cleanliness of the hotel is pretty bad, the carpets are gross etc... I stayed here for 5 nights. Suite with 2 queen beds. One of the beds had recently been sat on and I found long curly brown hair in the other (I'm bald). The bathroom... goodness. Urine in the toilet, toothpaste in the sink. I complained to the front desk and he said sorry but that was it, no offer to fix, change room or anything. Next day I go work and come back to a barely cleaned room. The toothpaste still in the sink, linens had NOT been changed, I know because i put a thumbprint on the inside corner with BBQ sauce to check. Called complained and the front desk clerk still did nothing except apologize. At this point I seriously considered changing hotels but i travel with so much stuff and it would be a big hassle, so I gave them another chance. Third day was better. Forth night was last night. If my room isn't clean when I get back here this evening I'm out of here for my final night. I do not recommend this hotel. -Randy Platinum Member
January 30, 2014
Rated

1.0

out of

5.0
 by
RWDE
Horrible experience
Checked into this hotel Saturday evening, Jan. 25 for two nights. Check in went fine. When we got to the room it was filthy. The hotel is currently undergoing renovations. Chalky white dust covered every table, chair, lamp, TV, refrigerator, vanity, etc. The carpet had not been vacuumed and was old and stained. I went back to the desk and complained to no avail. The desk clerk said the only other room available was a room over a smoking room and most non smoking guests complain that the smoke came up into the room from below. She stated she would try to come up in 10-15 minutes and wipe down the room as she was the only one on duty and no maintenance staff was there. After waiting the time, no one showed up. My wife and I then proceeded to clean the room with a hand towel. When we finished, the towel was black on both sides. I took the towel to the desk, and the clerk said she would show it to the manager the next morning. No one contacted us during the rest of our visit. No apology, no adjustment of rate, no additional points, NOTHING. I am a platinum member with over 400,000 points. Never have I seen a hotel as bad as this one. If this hotel was representative of all IGH hotels, I would never stay in another one. I would not recommend this hotel to anyone.
January 28, 2014
Rated

5.0

out of

5.0
 by
Kelly19
Close to airport with shuttle service
Nice property with water view and close to airport. Rooms were clean and staff was helpful. Nice restaurant for lunch or dinner within walking distance. Free shuttle to and from airport very convenient. Good value for the price. Would stay here again.
January 26, 2014
Rated

4.0

out of

5.0
 by
Ama_jor
Feels like home
Every time me and my family go to Holiday's Inn we are treated as VIP. We always feel like home in the Holdays inn. The reception people were very friendly and helpful. They always ready to inform us for any specials or special activity. Thank you for making our stay in Tampa enjoyable.
January 15, 2014
Rated

4.0

out of

5.0
Exceptional Service and Excellent Value
My flight was cancelled, and I needed to find a hotel for the eve. The property had shuttle service from the airport, and the front desk staff went out of the way to ensure I was comfortable and had amenities like toothbrushes and toothpaste. Bahama Breeze is right next door, so easy meals, too. And complimentary breakfast in the morn. :)
January 12, 2014
Rated

5.0

out of

5.0
 by
CruisingWithCindy
Convenient location at a great price
This hotel is close to the airport, and offers free shuttle service from the airport. The cruise port is father away, but affordable transportion can be easily arranged. The distance from the port is actually a benefit, as staying in a less-traveled location makes it a less-frenzied experience. There is a very nice restaurant immediately next door, the ultimate in convenience for those traveling without their own transportation. The hotel staff is friendly and efficient, and the amenities we experienced, including free Wifi and a mini fridge and microwave in our room, were greatly appreciated. The hotel's location right on the bay is also a great reason to stay here.
January 11, 2014
Rated

4.0

out of

5.0
 by
thesmiller
no fridge/short on food
Our room was Ok but the refrigerator did not work and when we went to breakfast, they had run out of eggs and were short on several other items....very disappointed.
January 6, 2014
Rated

2.0

out of

5.0
 by
Mrs SKA
Mrs SKA
We have stayed at this hotel before and had a pleasant experience. That was not the case this time. We used our earned points for a 2 night stay. We were there on a weeknight -Wed- and the hotel did not seem busy. When we checked in we found we were in a room at the end of the hall on the parking lot side. This hotel has a great view of the bay on the other side. My husband asked if we could be changed to a room on the other side with the bay view and he was told no. Didn't have any was what the fella at the desk said. We felt that since we were not actual "paying" guests we didn't count. The room we were in was in pretty rough shape and wasn't the best this hotel has to offer. Needless to say it was not a pleasant stay and we will likely not stay here again.- we had booked for a 2 night stay but left after the first night. This hotel is in serious need of update and renovations - soon !! The vanity in our room was cracked about 12-14 inches underside of the top/ NOT a pretty site. As I said not a good room so we left a day early and came home.. Just felt that using our rewards made us less than desirable to them - they sure don't recognize loyal customers at the hotel.
December 31, 2013
Rated

5.0

out of

5.0
 by
DrRon
Very nice hotel
The hotel is very nice, especially if you obtain a room on the bay (rather than the parking lot) side for a nice view out of the window. The staff does a very good job. Facility is well maintained. Breakfast is the typical Holiday Inn Express breakfast (with a pancake making machine). I try to stay at this location when I'm in this general area -- as long as I am able to have a water view room. In the unlikely event that you have especially loud neighbors during the night, you may have to ask the hotel staff to ask them to quiet down. Out of all the nights I've stayed here, I just had to do this once. For breakfast, the hotel needs to have a variety of quality fresh fruit. The only fruit item is bananas, and they don't get them every day... so they are often too green or too ripe. They might do better to have apples and/or oranges which have a longer shelf life, and/or to buy bananas at the local grocery store (which has excellent bananas). Platinum member gift is a bottle of water, a package of chips, and a small package of trail mix. Hotel has cookie snack in the late afternoon, but they run out quickly.
December 21, 2013
Rated

3.0

out of

5.0
 by
atlantasusan
Room just OK
I must say I have stayed at this property many times and this was the first time that I found the room to be less than wonderful. Old and smelled musty. Bed felt past its prime of comfort. I will be back and still recommend the hotel because every other time I have stayed it has been wonderful. The view while having breakfast outside is what really keeps me coming back.
December 14, 2013
Rated

2.0

out of

5.0
 by
gilpatrick
ok stay
the stay was good but over all the experience was not real memorable the pool heater was not working so my children couldn't swim and toiletries was not supplied well had to go to the desk to get supplies like coffee and toilet paper but the breakfast was good would stay again but the pool heater would have to be working
December 10, 2013
Rated

3.0

out of

5.0
 by
chastees
Tired Property
Property needs a facelift. Everything is dated. While the property was clean, felt dirty due to age.
December 9, 2013
Rated

5.0

out of

5.0
 by
SGW1
Florida vacation
Spent 7 days in Tampa for Thanksgiving and visiting son at U.Tampa. Upgraded to a suite was nice treat. Breakfast everyday was perfect. Short drive to campus as well as Clearwater beach. Enjoyed jogging trail on the causeway. Piper at the front desk was a sweetheart and very helpful. Only downside was the pool heat pump was reportedly broken so the water was a tad chilly. Still useable. See you next Thanksgiving.
December 6, 2013
Rated

4.0

out of

5.0
 by
Lindasue7
pillows
Loved the room. The bed was wonderful! Appreciated the upgrade to a King suite. I experienced tightness and discomfort in my neck the next morning. I am thinking the pillows may have been too large (fat). Everything else was excellent!
December 5, 2013
Rated

5.0

out of

5.0
 by
Jaycee21
wonderful service
We had wonderful service. Enjoyed our stay and have recommended to others.
December 4, 2013
Rated

1.0

out of

5.0
 by
Vickypilar
the worse Holiday Inn I ever visit
great location. Mantiniece was horrible, not clean, bad breakfast.I won't be back.
December 3, 2013
Rated

4.0

out of

5.0
 by
Vickypilar
average hotel
all was good, not great but it was good for the price
December 3, 2013
Rated

5.0

out of

5.0
 by
Out of town
Stood Here Many Times, Over Due Review.
I have stood at this location many times over the years, I always had a great nights sleep, great breakfast and a nice stay. The walls are a bit thin but overall I am pleased and such a great value. Thanks so much to the manager and staff I will stay again the next time in Tampa.
November 29, 2013
Rated

5.0

out of

5.0
 by
Baahston
Nov.15 precruise stay
Very convenient for precruise. Transportation was great. Front desk manager Juan helped me retrieve my cell I left on Van. Very clean rooms, friendly workers. Close to Bama Breeze which is great for food and drink. Hotel provided a very good breakfast also. Will definitely stay here again.
November 23, 2013
Rated

4.0

out of

5.0
 by
PK3214
Very helpful counter people
The room was quiet, and clean, however, there was no place to put our luggage other than the bed, which was in use obviously. A couple of luggage caddies would have been great. The only restaurant within walking distance had an hour and fifteen minute wait, so we had to order a pizza to be delivered to our room. This hotel is close to the airport, and that was very nice,and the morning complimentary breakfast was great.
November 21, 2013