Skip Navigation
English
|
|
|
|

Sign In

Book online or call: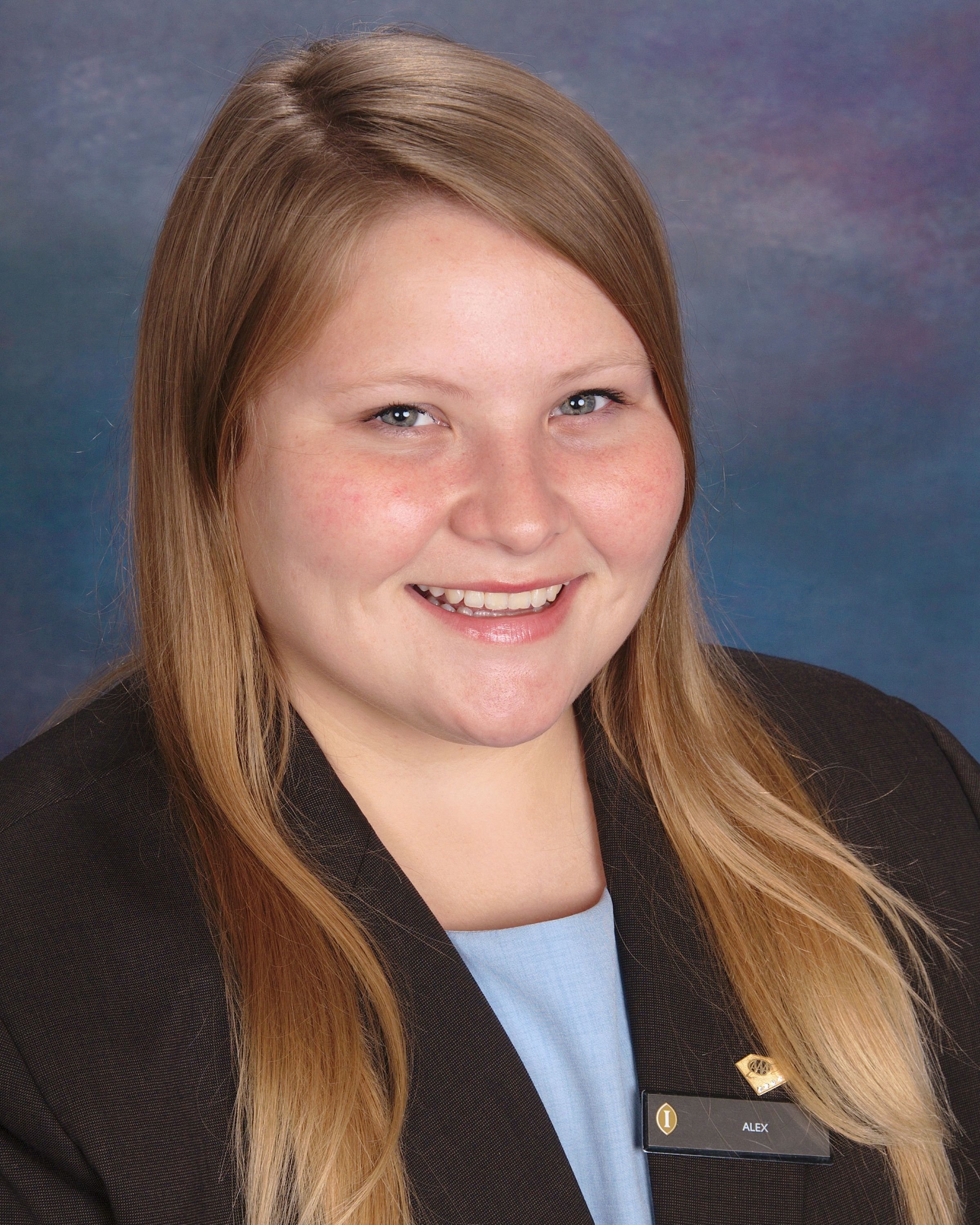 Insider Tips
LOCAL CULTURE
PACKING
Pack cool, comfortable clothing in natural fibers and some light wraps for the evenings. Lightweight clothing, bathing suits, sunscreen, sunglasses and hats are a must for outdoor activities.
CASUAL, CONTEMPORARY ELEGANCE OVERLOOKING TAMPA BAY
Experience sweeping views of the city and bay area from the rooftop pool and spacious suites at this contemporary Tampa hotel. We are ideally located for guests to explore local attractions, including the 1926 classic Tampa Theatre or historic Ybor City. Enjoy world class shopping in Hyde Park or have a day of fun at Lowry Park Zoo or the Florida Aquarium. For cultural to coastal experiences, visit the Salvador Dali Museum, Chihuly Gallery or stunning sunsets at Clearwater Beach.
HOTEL HIGHLIGHTS
Restaurant & Lounges

Shulas Steak House is open for breakfast, lunch and dinner. Themed after the 1972 Miami Dolphins' "Perfect Season" - the only team in NFL history ...

Amenities & Services

Precor machines with personal flat-screen TVs offer state-of-the-art workouts in the fitness centre. You'll also enjoy 24-hour access and a top-flo...

SPECIAL PACKAGES

There's always something special happening at an InterContinental hotel. Whether you are looking for a fun-filled getaway or a place to host your n...
Tampa
4860 West Kennedy Boulevard

Tampa

,

FL

,

33609

United States

Front Desk

+1-813-2864400
Languages spoken by staff
Arabic, German, English, Spanish, French, Hindi, Portuguese, Slovak, Serbian
Pet Policy
Only service animals allowed. Charges
CHECK-IN

3:00 PM

CHECK-OUT

12:00 PM

Late Check out Available
Accessibility
Service animals allowed
12 Room(s) with Accessibility Standards
Parking
Guest Reviews
Rated

3.6

out of

5

 by

224

reviewers.
Rated

3.0

out of

5.0
 by
mjcot
Aging hotel?
The people who served in the lobby and breakfast were very nice, and efficient in their jobs. The portions of my stay which were related to lower ratings were because of age of the hotel; carpets were not clean (needing steam cleaning), hallways were noisy (did that man really need to speak a loud greeting at 3:30 am?), and the elevator was noisy. Even with ear plugs, I woke up many times due to noise. TV channels were very limited. All in all, I stayed here because the price was good, and the location was fairly near the place my meeting was. The ambiance around the pool was lovely, with an evening breeze coming off the water.
October 16, 2013
Rated

5.0

out of

5.0
 by
Keeks
Great stay!
Excellent experience; courteous staff; definitely would reserve at this location again.
October 3, 2013
Rated

5.0

out of

5.0
 by
hepburnhouse1
Second Chance
I stayed 2 weeks earlier and decided that everyone deserves a second chance. The check in staff was much friendlier and seemed happier, my room was beautiful. My only issue is just like my first visit, housekeeping did not show up until 4 in the afternoon. So I made my own bed? No big deal. Room 419 is really lovely.
October 3, 2013
Rated

4.0

out of

5.0
 by
rad798
As Expected
Overall, hotel stay was good. The location is excellent when having to travel all over the Tampa area. Breakfast was good. Bahama Breeze next door was great for dinner. Room could use some updates and new mattresses for sure but still a good stay.
October 1, 2013
Rated

5.0

out of

5.0
 by
DHBA
Nice Room
We've stayed at H.I. a few times now and are very pleased with the room, the service, and the property. Early morning flights have not allowed us to take advantage of the breakfast but 'to go' bags have been given at our departure. We'd definitely recommend this H.I.
September 28, 2013
Rated

4.0

out of

5.0
 by
hepburnhouse
Ice Machine and Soda Machine Choices
Very nice place, my only problem is that the ice machine was broken on the 4th floor and having no water in the soda machine. Perhaps just having 2 bottles in the room would have been a nice touch. There is a very nice place to eat, within walking distance. The front desk did offer to make fresh coffee when I asked, so its nice that it is available during the day.
September 26, 2013
Rated

2.0

out of

5.0
 by
otrbuff
Getting worse
I had stayed here several years ago and felt it was mediocre. It's now a lot worse. It reeks with miserliness, from one wash rag and two bath towels in the room to one phone, no phone book, no swivel chair (until I asked), thin walls and teeny-tiny toilet seat. Are they saving money or what? On top of all that, I got the Internet when I checked in but an hour later it could not be retrieved. I reported that and learned from the desk another guest had complainely similarly. Long story short: the girl at the desk assured me she would leave a note for the manager and, at my request, he would consider "no charge" for the night. I kept trying to obtain the Internet and could not 18 hours later when I checked out. So I lost an evening and morning I would have used it. When I asked the girl at the desk the next morning what the manager had to say, she reported he wasn't there and knew nothing about my request. I told her I expected a refund. She became belligerent and confrontational and was screaming at me into the phone, assuring me I could forget that. I felt like IHG had kicked my 50 years of loyalty in the teeth when she got through! I won't give them a third time to be charming!
September 23, 2013
Rated

2.0

out of

5.0
 by
grandgoat
No airport shuttle
Everything about the hotel met expectations, except the airport shuttle does not run in the mornings. So if you want to catch a morning flight you have to call a cab. The only reason for a hotel near the airport to exist is so people can stay there to catch a morning flight. even if everything else was perfect this oversight is more than enough to earn the 2 star rating overall.
September 21, 2013
Rated

3.0

out of

5.0
 by
sbbob2013
Great Convenient Location
Unfortunately they will be remodeling the Inn next month, Too bad it wasn't done before we stayed there. The room was fine however, the mattress was well worn so, we had to hold on to the side of the bed all night otherwise, my wife and I would roll to the middle of the bed into each other. And unfortunately, the TV appeared to be on it's last leg, like the old picture tube TV the picture was somewhat dark and you could not adjust it to a brighter setting.
September 10, 2013
Rated

5.0

out of

5.0
 by
Weekoff
Piper!
Thank you Piper for your help. Your boss should be proud to have you on his team!
September 9, 2013
Rated

5.0

out of

5.0
 by
keta24
comfortable and well stocked
my room was very comfortable the bathroom was very clean and well stocked with towels and other toiletries the employees were very nice and very helpful and always smiled
September 6, 2013
Rated

5.0

out of

5.0
 by
olgui
Great Experience!!!
Everything was like I expected. This is our second time in this Hotel and it was relaxing...the pool with a nice view to the bridge and the sunset. Close to a nice restaurant!!
September 4, 2013
Rated

4.0

out of

5.0
 by
kenneth6140
Comfortable bed and great service.
I'm a IHG Platinum Elite member. I always request a high floor away from elevator. I got the second floor & the hotel wasn't that busy! Was not recognized as a platinum member.
September 3, 2013
Rated

1.0

out of

5.0
 by
rkd12345
work on the room
I stayed for a week and then moved to another hotel for the next two weeks of my stay in Tampa for two reasons 1. I could not rely on the water to be even warm in the morning. 2.The bed was old, hard and very uncomfortable, this is not what I usually see at a Holiday Inn Express. I would like to see pillows that are not the hardness of a parking lot car stop. having soft medium and firm pillow cases clearly does not mean they actually contain the named type of pillow. The staff was pleasant. This survey should not waste my time with insisting on a nickname that hasnt been taken by a hundred other people.
September 3, 2013
Rated

1.0

out of

5.0
 by
blyles1960
NEEDS SERIOUS UPDATING
I stay at Holiday Inns all over the country, mainly the East Coast, and this was BY FAR one of the most unpleasant stays I have had yet. I had to endure two straight nights of NO hot water, broken down bed, musky smelling room, and just an unpleasant experience overall. The first morning, I was promised by the girl at the front counter that the water would be fixed for the second night but now I know that was just to shut me up and keep me there. Had I known it wasn't going to be fixed I would have checked out and went elsewhere. I stay in hotels more than I do my own beds at home and I expect better service than this. I spoke with the GM and he said the place was being remodeled and updated at the end of the year. I can tell you that I will not return to this location.
September 2, 2013
Rated

3.0

out of

5.0
 by
lgaede
Terrible beds and not much attention to detail
I picked this hotel because it was between Busch Gardens and the Tampa area beaches. I did spend a lot of time reading reviews for the hotels in the area. One thing they all had in common were that they were all a little tired as Tampa is a busy tourist area, especially with the port for all the cruise ships nearby. I picked this hotel knowing it was not new and that some areas may show some wear. When we arrived this was true. Stained carpets, peeling wallpaper, chips in the countertop were all present. Again, I was expecting this. I was extremely disappointed with the fact that the beds were so old, saggy, and uncomfortable. We asked to switch rooms three times because of the beds. By the third room I decided the beds were marginally better and really had no other choice but to settle since I booked this hotel ahead of time at the non-refundable rate. I also noticed that the hallways and elevator really needed to be vacuumed. There was an awesome selection for breakfasts. One of the ladies in charge of the breakfast area while we were there was excellent! Everything clean, organized, refilled, etc.... She was constantly wiping things down and taking care of any dishes hanging out. I wish I had thought to look at her name tag. She worked there mon aug 19, Tues Aug 20, Thurs Aug 22 and Fri Aug 23. The second lady did not take her job as seriously. She worked Wed Aug 21, Sat Aug 24, and Sun Aug 25. Trash was not taken care of, the food was cold and not refilled. She seemed to think work time was socializing time. I found that she left the breakfast station often to talk with co-workers and wasn't available should we need something. On Sunday, I got up early to get coffee a half an hour before my family woke up. She was standing around chatting with another gentleman employee. I left and came down a half hour later and she was standing in the same spot speaking to the same gentleman. She did walk around the 1st floor of the hotel making the rounds and chatting with all her co-workers. Especially the front desk person, Milagros. She always returned to the same spot and chatted with that same gentleman. Never did I see her interact with guests. When our family checked out of the hotel that Sunday morning the breakfast attendant was still standing in the same spot speaking to the same gentleman. I understand a little chit chat between co-workers but these conversations had spanned over 2 hours. As an assistant manager in the customer service industry I was appalled at the lack of professionalism. The guests should have been her first priority. Another one of my frustrations that Sunday was that I was trying to enjoy breakfast on my last day of vacation and the front desk lady Milagros was shouting across the desk to all the other workers carrying on loud conversations. At times she also left her station to have long conversations with co-workers instead of doing her job.
August 28, 2013
Rated

2.0

out of

5.0
 by
Sagecon
Only stayed to be close to airport
Staff was wonderful - very pleasant and kind. Room was marginal. A/C didn't work very well. Bed was awful. Pillows even worse. We stayed free with points, and only due to proximity to airport and an early morning departure.
August 19, 2013
Rated

3.0

out of

5.0
 by
Mitch9285
Excellent Breakfast
The complimentary breakfast was excellent. The woman who prepared and kept the food stocked did an outstanding job. The beds were comfortable. Unfortunately, the carpets in the elevator and room were dirty and very unappealing. Management should attend to this because the location from the airport would make it a very desirable stop for travelers.
August 18, 2013
Rated

3.0

out of

5.0
 by
Jo082013
Average hotel
The staff was very friendly. I asked for a bay view room and I got one. The breakfast had scramble eggs and sausage or bacon. But don't expect too much from a free hotel breakfast. The good thing was we did not have to figure out where to eat each morning and it did have some "hot" items, better than continental breakfast. Housekeeping should work a bit harder to keep the room clean. When we arrived, we found stained coffee lids in our room among with the clean ones. The toilet was quite disgusting with dust and stain around it. The carpet needs to be vacuumed and shampooed. We made a reservation for 3, and we only had 2 sets of towels. I had to keep asking for an extra set. The last night, we were told they were out of bath towels and gave us 2 small ones instead.
August 16, 2013
Rated

2.0

out of

5.0
 by
touriste
deception
Hotel was not very clean, especially the water in the pool, dirty carpets at the breakfast place. We left earlier than expected because of the cleanliness. We were supposed to stay 6 nights but left after 2 days !
August 11, 2013
Rated

5.0

out of

5.0
 by
Breannapt
Great Vacation!
Me and my friends had a great weekend getaway this past weekend! I would definitely go back. The staff was so friendly and helpful! 5 stars!
August 9, 2013
Rated

5.0

out of

5.0
 by
Pablo18
Good experience
Girl at the front desk was very helpfull and friendly. Ive stayed about 6 diferent times in this hotel Very good overall
August 3, 2013
Rated

5.0

out of

5.0
 by
Twinda
Excellent Excellent Service
The room was immaculate and the customer service representatives were amazing!
August 2, 2013
Rated

5.0

out of

5.0
 by
Felibeth
Exceptional Hospitality
My friend & I were treated superbly by all staff members: especially Milagnos who allowed us to have a late checkout & enjoy the pool that last afternoon since our flight did not leave until 9pm that evening. The breakfast was great with "tons" of variety, the beds extremely comfortable & everything in the room was clean & the bathroom spotless. I would have no problem recommending this establishment because of the exceptional hospitality we received.
August 1, 2013
Rated

5.0

out of

5.0
 by
Torinoman
Very freindly Staff
The staff was very responsive to our needs. The hotel was quiet even though RT 60 was very busy. We had a four family vacation and everyone had a great time.
July 28, 2013
Rated

2.0

out of

5.0
 by
Reverend
First time I've cancelled a stay to move hotels
I was in town for business. I usually stay at IHG hotels and mostly HIE with little problems. I travel for business and really just look for two things: a clean room and a hot shower. This hotel lacked both. I booked two nights last week as I was planning on finishing my business in Florida in the Tampa area and then fly home. This is the first time I have ever left a hotel mid-stay. I cancelled and moved to the Crowne Plaza around the way. Carpet was dirty looking and stained. The room had a strange mildew-like odor. The water also didn't get very warm. The positive side of things is the service desk was prompt to refund my money and very nice.
July 15, 2013
Rated

2.0

out of

5.0
 by
HerbertA
Over all Bad Experience
Air Conditioning wasn't able to keep the room below 75 degrees, toilet wouldn't flush properly, security is non existent, the wake up call was a joke, and the manager after almost a week hasn't responded to my request for him to contact me. Flyers from local Pizza places litter the room .... several during my two day stay. Front desk says nothing they can do to stop it. I suggest you lock all doors and require a room key for entry, then monitor the front door better. I went to my car at 2am to retrieve an article. There was no one at the front desk, and I left the building and re entered without need of a key, and I saw no one as I re entered. This is what I mean by non existent security. My first review was not approved stating: personal information was included? All I stated was the manager's name ..... if that's not allowed that's nuts. As for my wake up call? I received it right on time, and left the phone off the hook to prevent repeat calls. That wasn't good enough as the phone somehow rang several times after that, once drawing me out of the shower. Then finally about 20 minutes after the requested call, the front desk calls me to make sure I got the wake up call. I asked for a wake up call, not harassment for 20 minutes! As I left the hotel, I asked the front desk rep to have the manager contact me on my cell phone and I supplied the number. He wrote my request in his book. Its been a week now and no one has contacted me.
July 5, 2013
Rated

1.0

out of

5.0
 by
Burr49
Disappointment
Hotel is old, needs a lot of repair. Booked my reservations in February for a trip in June requesting a microwave and fridge for both rooms. Upon arrival I was told the rate was now higher and I could not get these immenities. First room the A/C did not work properly, the manager moved us then to a room with microwave and fridge. Rooms are too small. In need of minor repairs, outside of building needs painting. We stayed 6 nights and the ice machine was never fixed on fourth floor or the drink machines filled. Breakfast was good. Would not recommend this hotel.
June 27, 2013
Rated

3.0

out of

5.0
 by
Travelingalfl
Needs updating
Bed Did not have full mattress pad, AC filter was filthy. Facility needs thorough cleaning and update.
June 27, 2013
Rated

3.0

out of

5.0
 by
SusanQ
Okay stay.
The hotel looked nice from the outside, and the lobby area was decent. As soon as we got in the elevator, I had to rethink my initial opinion. The carpet in the elevator and the hallways was filthy and stained. The hotel was old, dated, dirty and in need of a face lift. When I took my shower, I got out and noticed that the water was forming a river right out the bathroom and into the foyer of the room. The bathroom door was warped and peeling, likely from previous rivers. For what I paid for our rooms (2), I could have stayed at one of the other properties nearby and had a much nicer experience.
June 14, 2013