Skip Navigation
English
|
|
|
|

Sign In

Book online or call: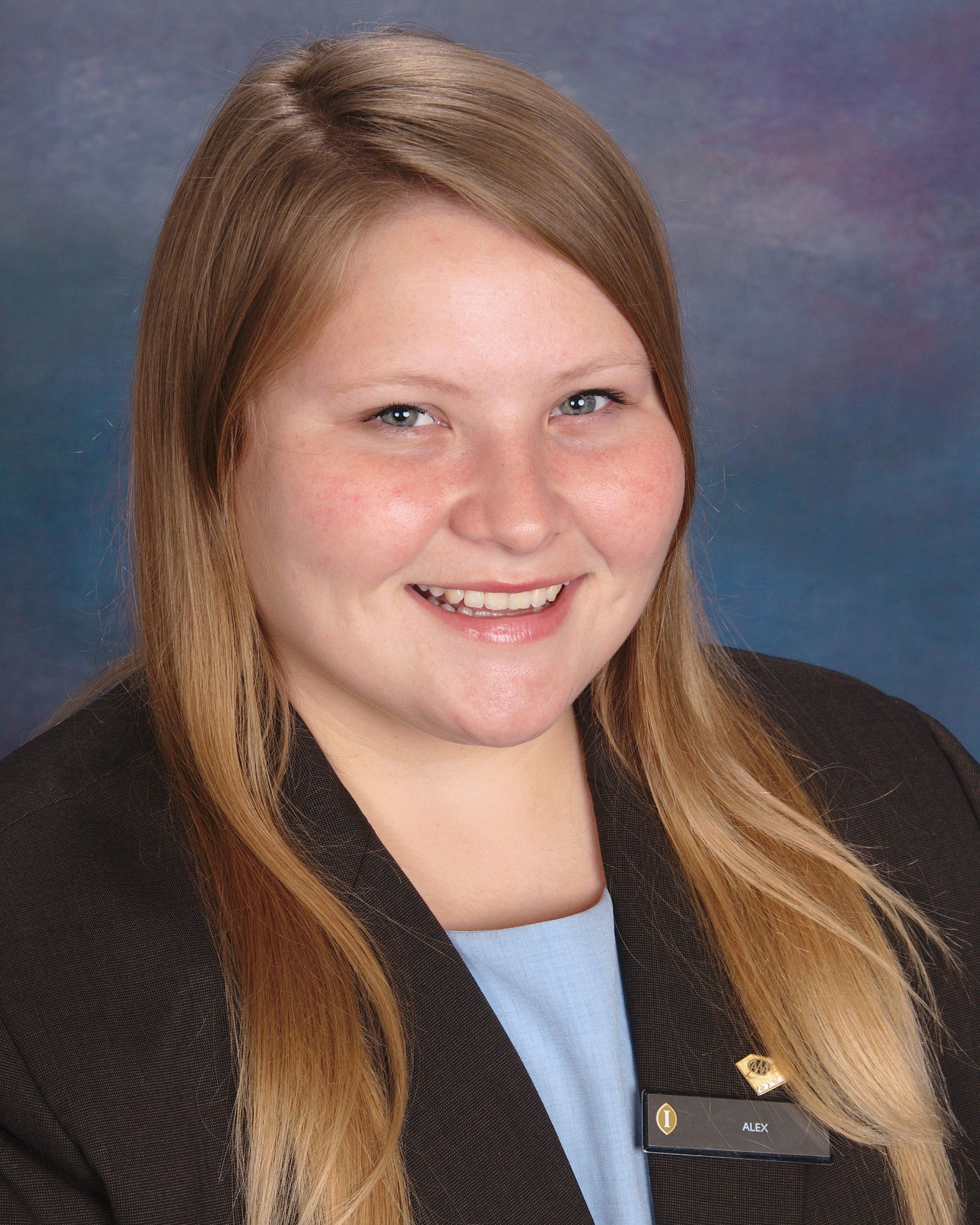 Insider Tips
LOCAL CULTURE
PACKING
Pack cool, comfortable clothing in natural fibers and some light wraps for the evenings. Lightweight clothing, bathing suits, sunscreen, sunglasses and hats are a must for outdoor activities.
CASUAL, CONTEMPORARY ELEGANCE OVERLOOKING TAMPA BAY
Experience sweeping views of the city and bay area from the rooftop pool and spacious suites at this contemporary Tampa hotel. We are ideally located for guests to explore local attractions, including the 1926 classic Tampa Theatre or historic Ybor City. Enjoy world class shopping in Hyde Park or have a day of fun at Lowry Park Zoo or the Florida Aquarium. For cultural to coastal experiences, visit the Salvador Dali Museum, Chihuly Gallery or stunning sunsets at Clearwater Beach.
HOTEL HIGHLIGHTS
Restaurant & Lounges

Shulas Steak House is open for breakfast, lunch and dinner. Themed after the 1972 Miami Dolphins' "Perfect Season" - the only team in NFL history ...

Amenities & Services

Precor machines with personal flat-screen TVs offer state-of-the-art workouts in the fitness centre. You'll also enjoy 24-hour access and a top-flo...

SPECIAL PACKAGES

There's always something special happening at an InterContinental hotel. Whether you are looking for a fun-filled getaway or a place to host your n...
InterContinental Tampa
4860 West Kennedy Boulevard

Tampa

,

FL

,

33609

United States

Front Desk

+1-813-2864400
Languages spoken by staff
Arabic, German, English, Spanish, French, Hindi, Portuguese, Slovak, Serbian
Pet Policy
Only service animals allowed. Charges
CHECK-IN

3:00 PM

CHECK-OUT

12:00 PM

Late Check out Available
Accessibility
Service animals allowed
12 Room(s) with Accessibility Standards
Parking
Guest Reviews
Rated

3.6

out of

5

 by

245

reviewers.
Rated

5.0

out of

5.0
 by
Jaycee21
wonderful service
We had wonderful service. Enjoyed our stay and have recommended to others.
December 4, 2013
Rated

1.0

out of

5.0
 by
Vickypilar
the worse Holiday Inn I ever visit
great location. Mantiniece was horrible, not clean, bad breakfast.I won't be back.
December 3, 2013
Rated

4.0

out of

5.0
 by
Vickypilar
average hotel
all was good, not great but it was good for the price
December 3, 2013
Rated

5.0

out of

5.0
 by
Out of town
Stood Here Many Times, Over Due Review.
I have stood at this location many times over the years, I always had a great nights sleep, great breakfast and a nice stay. The walls are a bit thin but overall I am pleased and such a great value. Thanks so much to the manager and staff I will stay again the next time in Tampa.
November 29, 2013
Rated

5.0

out of

5.0
 by
Baahston
Nov.15 precruise stay
Very convenient for precruise. Transportation was great. Front desk manager Juan helped me retrieve my cell I left on Van. Very clean rooms, friendly workers. Close to Bama Breeze which is great for food and drink. Hotel provided a very good breakfast also. Will definitely stay here again.
November 23, 2013
Rated

4.0

out of

5.0
 by
PK3214
Very helpful counter people
The room was quiet, and clean, however, there was no place to put our luggage other than the bed, which was in use obviously. A couple of luggage caddies would have been great. The only restaurant within walking distance had an hour and fifteen minute wait, so we had to order a pizza to be delivered to our room. This hotel is close to the airport, and that was very nice,and the morning complimentary breakfast was great.
November 21, 2013
Rated

4.0

out of

5.0
 by
MsMouse
Nice place to stay before flying out of TIA
Although we stayed with friends for most of our stay in the Clearwater area, we wanted to be near the airport the night before our flight. This property was very convenient to TIA, and although our particular room did not face the water, it was still nice to be able to sit by the pool and look out over Tampa Bay (especially the next morning at the very ample breakfast.) At one point, we asked for a refrigerator and maintenance promptly brought one up to our room. We met up with some friends at Bahama Breeze, which is right next door to this HIE, and had a nice dinner - we even danced to the music on the outside deck at sunset! All in all, a nice way to end our time in Tampa!
November 18, 2013
Rated

3.0

out of

5.0
 by
HerbertA
Needs Improvement
Terrible problems with internet, concerns over security, and no wakeup call as requested made this a regrettable stay. I visited this hotel a few months after having reporting security concerns at this hotel, and after being assured that they would make things better resulted in "no better" .... absence of personnel at the front desk, and litter under my door several times a night by local pizza companies leaves me to believe strangers are able to infiltrate this property throughout the day and night at will (all doors are unlocked and accessible. I almost missed my morning flight when my wake up call was not performed. When I tried to check out, I had to wait for about 15 minutes for someone to come to the front desk, with no answering of the front desk phone during that time. I reported the internet problems to the manager, and nothing was able to be done although he acknowledged he knew of the problem. I left unhappy but apparently that doesn't matter at this location.
November 11, 2013
Rated

5.0

out of

5.0
 by
nlegram
nice place
Very nice place to stay. Piper at the front desk was very nice and helpful.
November 10, 2013
Rated

1.0

out of

5.0
 by
Jay888888
This property is going down hill.
The staff are nice people but the elevator is disgustingly dirty. Ice machines don't work. Rooms are beat up bad and not very clean. Linens are worn out. You can see thru them. Been staying here for a day or two every year for 8 years. Been getting worse every year. Won't stay here anymore. Lots of dirtbags wondering around also. There are better options in the area. Sorry Holiday Inn your usually pretty good. Not on this property.
November 8, 2013
Rated

3.0

out of

5.0
 by
gfjanie
Good clean hotel.
The hotel is located close to the airport and you can stay a night and leave your car and pick it up when you return. This makes getting an early flight much nicer. It is clean, however, the bathroom soap dishes were peeling and it make them look dirty. The shower curtain would not stay in the tub so water got on the floor. The sheets were stained but obviously had been washed, but still not pretty.
November 8, 2013
Rated

3.0

out of

5.0
 by
Saywat
Great Location, Customer Service was Poor
The location is conveniant for the airport and there is plenty of good resteraunts and bars around the hotel. The staff lacked basic customer service skills and acted like you where bothering them whenever you interacted with them. Whether asking for a taxi, wake up call or anything it appeared to be a bother. If the location was not conveniant I would not recommend.
November 8, 2013
Rated

5.0

out of

5.0
 by
SarahK88
Great staff and great view of the bay!
We had a wonderful stay at this Holiday Inn Express June 28th- July 1st. We will definitely be back to this location if we are ever in the area again! The staff is so warm and accommodating.
November 7, 2013
Rated

5.0

out of

5.0
 by
Hooch1957
Wedding Guests
I rented two rooms that accommodated six people each for a wedding at a very reasonable price. I was impressed with the room size and amenities and very pleased with the overall experience. The front desk staff were very helpful and when I requested linens for the pull-out bed they were at my door in literally minutes. The rooms were clean and comfortable and the property well-maintained and beautiful. (I am not a paid reviewer!)
November 5, 2013
Rated

4.0

out of

5.0
 by
Shinash
Thanks for kindly staff receptance
When I checked in at 0:30am, reception staff was very kindly taking care for me. Thank you.
November 3, 2013
Rated

2.0

out of

5.0
 by
Staycationers
Uncomfortable Pillows and dirty carpets
Although we love the convenience and price - This place could use some cleaning - specifically the elevator carpets - They are extremely dirty and it smells dingy in there. Also, the pillows are so uncomfortable that we couldn't get a good night's sleep.
November 3, 2013
Rated

4.0

out of

5.0
 by
Chuck1968
Great Hotel
We only had a couple minor issues. We had a 2 double suite with 3 adults and 2 children and we had to keep asking for towels and face cloths. Staff would leave 2 towels and 1 facecloth a day. The other issue was the fold out couch did not have linen and had to beg for it and then only got 1 sheet and one comforter, no pillows. When we checked in there was not a rewards bag prepared. The lady at the desk asked how many waters we would like in our room each day - I said three but that never happened.
November 2, 2013
Rated

4.0

out of

5.0
 by
Tampabound
Nice location but room was bad
For such a nice location and hotel chain i was dissappointed about the room condition. It smelled, the carpert was stained and had burn marks and beds just didn't feel clean. Housekeeping came very late everyday after 4:30pm when i returned from work. I just asked for towels.
October 29, 2013
Rated

3.0

out of

5.0
 by
Sallyrita
Why I had to rate my stay as Fair
The only possible outcome when you take excellent and poor is to say average. We stayed in a two bed room. One bed was excellent, but the other had such a deep crater in it that it felt like I was sleeping in a basket. I tried sleeping in the other bed (the excellent one) with my six foot six husband. But that meant neither of us could move so I went back to the crater. I couldn't sleep on the edge because the crater was so big that I kept sliding down into it. It is time to change that mattress!
October 28, 2013
Rated

1.0

out of

5.0
 by
nicknick
Not what I expected
The room was smelly,ac did not work, had to move to another room had small roaches in the bathroom at new room. Don't think I would stay here again.
October 21, 2013
Rated

2.0

out of

5.0
 by
TravellerAlpha
Friendly Staff, Facility needs maintenance
Ice machines above 2nd floor not working Floor in elevator stained Floor in room stained Air conditioner in room barely kept temp comfortable Adequate place to stay for a quick trip
October 16, 2013
Rated

3.0

out of

5.0
 by
mjcot
Aging hotel?
The people who served in the lobby and breakfast were very nice, and efficient in their jobs. The portions of my stay which were related to lower ratings were because of age of the hotel; carpets were not clean (needing steam cleaning), hallways were noisy (did that man really need to speak a loud greeting at 3:30 am?), and the elevator was noisy. Even with ear plugs, I woke up many times due to noise. TV channels were very limited. All in all, I stayed here because the price was good, and the location was fairly near the place my meeting was. The ambiance around the pool was lovely, with an evening breeze coming off the water.
October 16, 2013
Rated

5.0

out of

5.0
 by
Keeks
Great stay!
Excellent experience; courteous staff; definitely would reserve at this location again.
October 3, 2013
Rated

5.0

out of

5.0
 by
hepburnhouse1
Second Chance
I stayed 2 weeks earlier and decided that everyone deserves a second chance. The check in staff was much friendlier and seemed happier, my room was beautiful. My only issue is just like my first visit, housekeeping did not show up until 4 in the afternoon. So I made my own bed? No big deal. Room 419 is really lovely.
October 3, 2013
Rated

4.0

out of

5.0
 by
rad798
As Expected
Overall, hotel stay was good. The location is excellent when having to travel all over the Tampa area. Breakfast was good. Bahama Breeze next door was great for dinner. Room could use some updates and new mattresses for sure but still a good stay.
October 1, 2013
Rated

5.0

out of

5.0
 by
DHBA
Nice Room
We've stayed at H.I. a few times now and are very pleased with the room, the service, and the property. Early morning flights have not allowed us to take advantage of the breakfast but 'to go' bags have been given at our departure. We'd definitely recommend this H.I.
September 28, 2013
Rated

4.0

out of

5.0
 by
hepburnhouse
Ice Machine and Soda Machine Choices
Very nice place, my only problem is that the ice machine was broken on the 4th floor and having no water in the soda machine. Perhaps just having 2 bottles in the room would have been a nice touch. There is a very nice place to eat, within walking distance. The front desk did offer to make fresh coffee when I asked, so its nice that it is available during the day.
September 26, 2013
Rated

2.0

out of

5.0
 by
otrbuff
Getting worse
I had stayed here several years ago and felt it was mediocre. It's now a lot worse. It reeks with miserliness, from one wash rag and two bath towels in the room to one phone, no phone book, no swivel chair (until I asked), thin walls and teeny-tiny toilet seat. Are they saving money or what? On top of all that, I got the Internet when I checked in but an hour later it could not be retrieved. I reported that and learned from the desk another guest had complainely similarly. Long story short: the girl at the desk assured me she would leave a note for the manager and, at my request, he would consider "no charge" for the night. I kept trying to obtain the Internet and could not 18 hours later when I checked out. So I lost an evening and morning I would have used it. When I asked the girl at the desk the next morning what the manager had to say, she reported he wasn't there and knew nothing about my request. I told her I expected a refund. She became belligerent and confrontational and was screaming at me into the phone, assuring me I could forget that. I felt like IHG had kicked my 50 years of loyalty in the teeth when she got through! I won't give them a third time to be charming!
September 23, 2013
Rated

2.0

out of

5.0
 by
grandgoat
No airport shuttle
Everything about the hotel met expectations, except the airport shuttle does not run in the mornings. So if you want to catch a morning flight you have to call a cab. The only reason for a hotel near the airport to exist is so people can stay there to catch a morning flight. even if everything else was perfect this oversight is more than enough to earn the 2 star rating overall.
September 21, 2013
Rated

3.0

out of

5.0
 by
sbbob2013
Great Convenient Location
Unfortunately they will be remodeling the Inn next month, Too bad it wasn't done before we stayed there. The room was fine however, the mattress was well worn so, we had to hold on to the side of the bed all night otherwise, my wife and I would roll to the middle of the bed into each other. And unfortunately, the TV appeared to be on it's last leg, like the old picture tube TV the picture was somewhat dark and you could not adjust it to a brighter setting.
September 10, 2013