Skip Navigation
English
|
|
|
|

Sign In

Book online or call: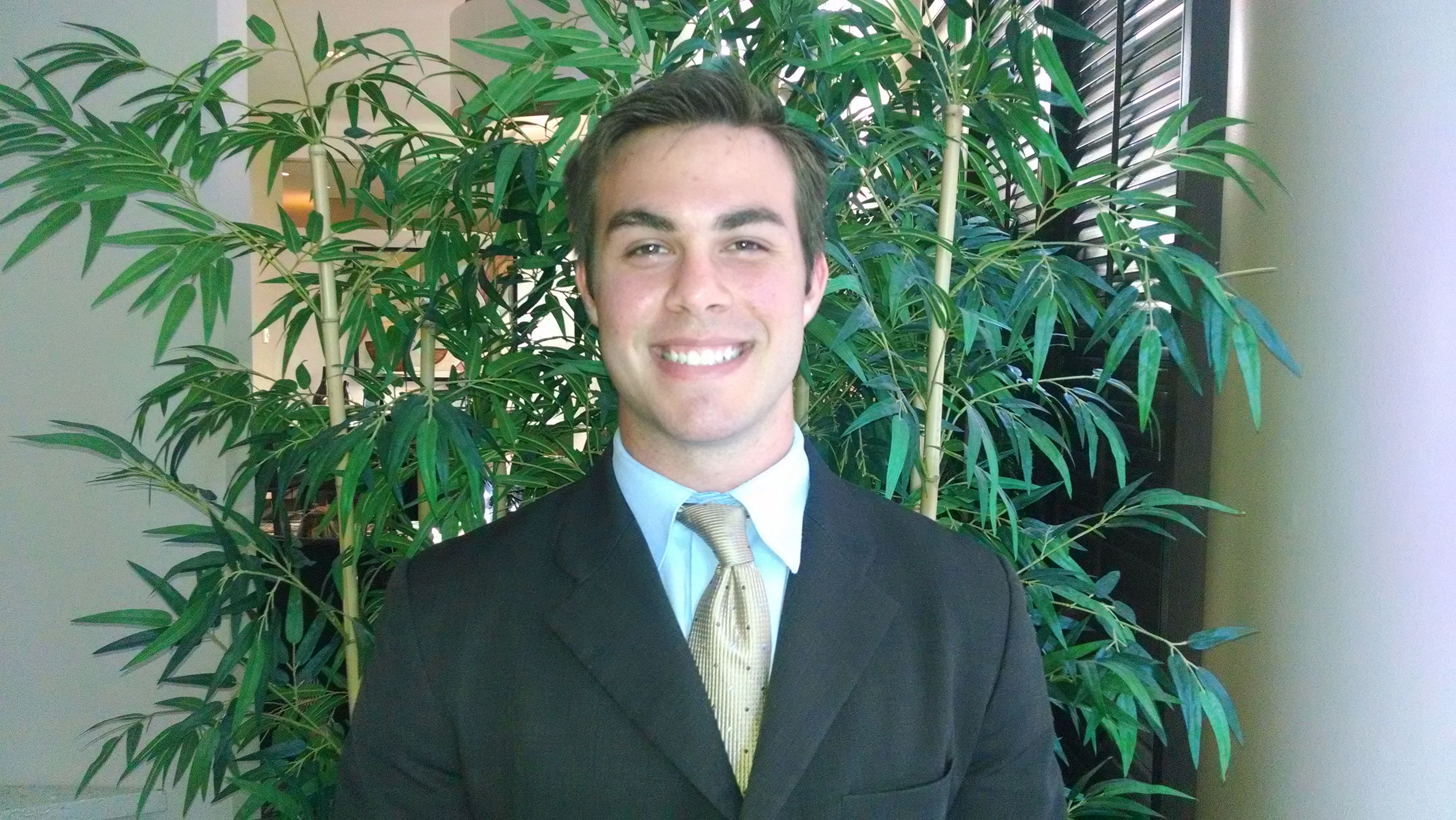 Insider Tips
LOCAL CULTURE
PACKING
Pack cool, comfortable clothing in natural fibers and some light wraps for the evenings. Lightweight clothing, bathing suits, sunscreen, sunglasses and hats are a must for outdoor activities.
CASUAL, CONTEMPORARY ELEGANCE OVERLOOKING TAMPA BAY
Experience sweeping views of the city and bay area from the rooftop pool and spacious suites at this contemporary Tampa hotel. We are ideally located for guests to explore local attractions, including the 1926 classic Tampa Theatre or historic Ybor City. Enjoy world class shopping in Hyde Park or have a day of fun at Lowry Park Zoo or the Florida Aquarium. For cultural to coastal experiences, visit the Salvador Dali Museum, Chihuly Gallery or stunning sunsets at Clearwater Beach.
HOTEL HIGHLIGHTS
Restaurant & Lounges

Shulas Steak House is open for breakfast, lunch and dinner. Themed after the 1972 Miami Dolphins' "Perfect Season" - the only team in NFL history ...

Amenities & Services

Precor machines with personal flat-screen TVs offer state-of-the-art workouts in the fitness centre. You'll also enjoy 24-hour access and a top-flo...

SPECIAL PACKAGES

There's always something special happening at an InterContinental hotel. Whether you are looking for a fun-filled getaway or a place to host your n...
Tampa
4860 West Kennedy Boulevard
Tampa , FL , 33609
United States
Front Desk +1-813-2864400
Languages spoken by staff
Arabic, German, English, Spanish, French, Hindi, Portuguese, Slovak, Serbian
Pet Policy
Only service animals allowed. Charges
CHECK-IN

3:00 PM

CHECK-OUT

12:00 PM

Late Check out Available
Accessibility
Service animals allowed
12 Room(s) with Accessibility Standards
Parking
Guest Reviews
Rated

3.6

out of

5

 by

216

reviewers.
Rated

2.0

out of

5.0
 by
jmag65
good location for airport, dated
Run down, nothing major but lots of small things. Not up to par with any other holiday inn express' I have stayed at. Close to the airport and beautiful location.
February 25, 2013
Rated

4.0

out of

5.0
 by
Sanhagen
Shuttle Service
The hotel was clean, service was friendly, and breakfast was good. There was an issue with the shuttle service that made us very unhappy. Our arrival flight was delayed by an hour due to weather at our point of departure. After arriving at the airport and quickly obtaining our luggage, it was 12:15 AM. I called the hotel and learned at that time that their free shuttle service stopped at midnight. We had to spend $15.00 plus tip for a short cab ride from the airport to the hotel.
February 24, 2013
Rated

5.0

out of

5.0
 by
donsuej
Pre cruise stay
We ended up coming a night early due to a snow storm in the Northeast so we were here for 2 nights total. Front desk staff was wonderful. The woman there was so nice and friendly. We had to change rooms the next morning but she let us leave our things in a locked conference room so we could go out for the day with my cousin. Both rooms were very adequate and had free internet. The shuttle from the airport and to the cruise port and back was great. We would stay here again if we took a cruise out of Tampa. It was very convenient and there is a Bahama Breeze next door for dinner. The buffet breakfast in the small dining room was more than adequate for our needs.
February 18, 2013
Rated

4.0

out of

5.0
 by
megmit
Great staff & working enviroment
I stayed here for 2 nights during a business trip. The staff was very friendly and quick to help me in any way. I was editing some video footage on a crazy tight deadline and had to work the entire time from my room. The room was comfortable and comparable to what I expected. The pool was a plus since I could run down and eat lunch there to escape. I had 2 issues with the hotel but for the basic business traveler its a good fit. My 2 complaints are small but important to me. One, the fitness center was . . . bad. The machines are out dated. The stair climber was jammed and wouldn't work, the bike was very rickety and missing straps on the peddles so your feel would fly off. Then there were 2 sad treadmills and a TV that i could not control the channel or volume. Secondly, the internet was horribly slow. I had to upload a 1 minute video clip for a client to approve before I could put the final touches on it and pass it off the next day. It took 3.5 hours to upload this small compressed clip from midnight to 3:30a. And sadly no where else is open to use the internet at that time. Luckily the very nice girl at the front desk allowed me a fairly late check out to make up for the extremely late night I had.
February 18, 2013
Rated

2.0

out of

5.0
 by
AlanB842
An aging hotel that still has some value
When I booked this hotel, I requested a king bed for myself and my wife. When I got there, all they had were rooms with two queen size beds. Since the hotel was fully booked, I had to take it. The bathtub had scratches and rust in it. The room and hallway smelled of tobacco smoke - this was a non-smoking room and floor. We twice had to ask for light bulbs to be replaced. The refrigerator would never get cold enough to freeze the ice packs I use for my medicine. I asked for it to be fixed twice and nothing was ever done. I choose this hotel because it was part of the IHG family and it was close to where I was working. If I had it to do over again, I would probably choose one of the other hotels in the area.
February 13, 2013
Rated

5.0

out of

5.0
 by
TMP14
Staff/ Check in/Location
Female receptionists and Scott on reception were very good & helpful. They recognised Priority Club membership. Others were OK when prompted re issues/enquiries. Disappointingly, room was not ready for our arrival. Again female staff took over and offered advice/facilities & tried to offer an upgrade but none available. Maids were OK but had to ask for coffee, cups etc. Bathroom sink was very slow to drain - maids should have noticed this and reported same. Excellent location with Bahama Breeze on the doorstep. Would return and would recommend.
February 9, 2013
Rated

3.0

out of

5.0
 by
Sam1313
Good Location
Convenient to multiple points in the Tampa Bay Area
February 8, 2013
Rated

4.0

out of

5.0
 by
Gidgetkitty
Great customer service!
Hotel shuttle transfered us to the newly opened Hulk Hogan Restaurant for a very nice dinner. Service at the restaurant was speedy but food was just average. The Bahama Breeze located next to the hotel was excellent, in fact, we ate there twice during our stay. Great combo lunch menu.
February 7, 2013
Rated

5.0

out of

5.0
 by
Georgia44
Friendly, helpful staff
This hotel is convenient to the airport with shuttle service. There's an excellent restaurant just a few steps away. The staff and management are friendly and helpful.
February 4, 2013
Rated

5.0

out of

5.0
 by
Fnrunsun06
Great per cruise hotel
Desiree is so accommodating. Bahama Breeze is right next door. Don't hesitate to stay here, especially if you are cruising, leave your car and they transport you to the terminal..
February 4, 2013
Rated

5.0

out of

5.0
 by
RetreiverMommy3
Relaxing after a rainy cold cruise -nice way to end vacation
We got off the cruise ship Sunday morning and needed one day at the beach with sun!! We wanted to be close to airport for the next days flight back to Chicago. So glad we chose your HI Express location. The front desk gentleman was so pleasant and helpful. We were unfamiliar with area, and wanted to have dinner close by - he recommended walking across the parking lot to Bahama Breeze. It was wonderful and a nice way to end a vacation. Our room was excellent. The breakfast was the best we have had at a HI Express - plenty of hot food and other breakfast products. Beverages were filled and Doris the Cafe Keeper was so pleasant and helpful. You could see she enjoyed her job and was proud of her breakfast area. Many other customers made the same comments. Keep up the good work and you can be very proud of your HI Express.
February 3, 2013
Rated

3.0

out of

5.0
 by
TravelingMan21
Not Good Enough
This hotel was okay. The room was clean enough. The common areas were clean enough. The TV worked. The internet worked okay. There was adequate parking. Hot shower, comfortable bed. Way to go. BUT... The sink in the room drained very slowly. The toilet had some sort of issue which required me to find a plunger to make it work. No one from the hotel offered to help me or move me to a different room when I was asking for a plunger and telling them about the toilet (and the sink). To me this indicates a lack of attention when the room was cleaned. It's difficult to imagine that you wouldn't notice the problems I found when I first used the bathroom. The breakfast on a Monday morning lacked several essentials for me. There was no fruit and no yogurt. The only thing in the refrigerator was milk. When I told the manager this fact, he appeared to be surprised and went to see if I was telling the truth. He seemed to be quite surprised that this situation existed. Apparently the woman running the breakfast didn't feel the need to let him know. Again, this is an indication of sloppy procedures and lack of attention to detail. There is no excuse for missing this many breakfast items. When I told the manger these issues, he did not offer any sort of apology or compensation. In my mind, his attitude sets the tone for the rest of the staff. This hotel is not horrible, but on the night I stayed, it wasn't good enough to be a Holiday Inn and it wasn't good enough to make me stay here again. Ever. This is what I would expect of a low cost competitor at half the price.
February 2, 2013
Rated

4.0

out of

5.0
 by
JJSeattle
Convenient Location for Airport
I stayed 2 nights for personal leisure at the end of a business trip. The location is good (but you need a car). The pool is a nice relaxing place with a water view. Internet speed is decent. My only disappointment was no early check-in was provided - and with Priority Club Platinum, I was hoping for this nice extra. To add to my frustration, the guests ahead of my at the desk did get early check-in, and they were not Priority Club members (they signed up during check-in). My 4th floor room was very clean and the shower pressure was wonderful.
February 1, 2013
Rated

4.0

out of

5.0
 by
bigguy1
Working weekend
Had room ready for our late arrival, only hiccup was when we got to room the remote for television was not for brand of tv in room, had to wait untill next evening to get working remote, duw to short staff on nights. Food was good. Had good nights sleep after hard days work which help get ready for second day of work.
January 31, 2013
Rated

4.0

out of

5.0
 by
LSuzanne
Convenient location, beautiful view
We enjoyed our stay with the reliable Holiday Inn Express amenities and conveniences. The facility was clean, the staff pleasant and helpful. The location was not only beautiful, but provided good access to both downtown Tampa and the Clearwater area.
January 29, 2013
Rated

4.0

out of

5.0
 by
PaulaLisa
comfortable bed, good breakfast
Stayed at this facility while bringing daughter to college in Tampa area. My only complaint was the picture quality of the TV. High definition cable-box needed- picture quality was awful. Pool area was nice overlooking water. Be aware, that without a car there is no place to eat meals except Banana Breeze which had long waits and the food was standard
January 27, 2013
Rated

2.0

out of

5.0
 by
MarchGirl
Smoke-filled non-smoking room
The view was excellent... The breakfast delicious... The first night fairly restful...But oh, that second night. What my family did not realize until the second night of our stay was that our non-smoking suite was surrounded by smoking rooms. The cigeratte smoke smell was so strong in the room my eyes were watering and at one point we could actually see a cloud of smoke drifting into our room. My children were coughing in their sleep and my asthma started to act up. It was not until 3am that the air cleared enough for us to sleep and the smoke started up again at 7am. Now, I understand that the hotel needs to offer that option for certain guests, but our family, which had medical need for a non-smoking room, should have been made aware of the smoking rooms proximity upon check in. We did alert staff of the problem and we told a note would be left for the manager, but we never were contaccted by the manager. Needless, to say we checked out as soon as we could. If we HAD to stay in the area again, I might go there but would not stay on the second floor. And pray the staff was more attentive.
January 26, 2013
Rated

2.0

out of

5.0
 by
d47b
Seems to be behind in basic room maintainence
I checked in on a Sunday night and they gave me room 212 which is right above the lobby and has a blocked view of the parking lot, rather than the bay on the opposit side of the Hotel. The soundproofing was not good, so I could hear every roller-board click-clicking over the tile floors in the lobby, and the TV sound, even though it was turned down low. The coup-de-gras was when the tub-shower lever moved as expected, but did not work so I got a surprise cold shower blast when I expected to warm it up running into the tub. They did politey accept my request to move me to a different room with working shower lever and a view, and on the 3rd floor, not right over the lobby, but that room had a very loose toilet seat and slight leak in the tub which could be stopped by turning the valve very tightly. A friend told me he also had to change rooms because of water on the floor leaking from the toilet. All this, and I even have gold status in the points club which was on the reservation. I have stayed before at the Hampton Inn next door, with no issues.
January 23, 2013
Rated

5.0

out of

5.0
 by
SGW1
Great location
Dropped our son off at U-Tampa and stayed here at Rocky Point. Easy to campus, beach at Clearwater, airport, and highways for trip to Sarasota. Front staff was incredibly friendly and helpful. Cookies were great. Views incredible. Had a problem with the sink drain and it was fixed within 30 minutes. Pool was clean. Breakfast was awesome. Only draw back was typical twin bed too small for 2 people, but thats in most hotels. Overall, looking forward to staying here over the next 3 years.
January 23, 2013
Rated

5.0

out of

5.0
 by
LT40
Comfortable bed and friendly staff
I have a great stay on my trip. The staff was professional and freindly. I will stay at this hotel again when I visit Tampa.
January 22, 2013
Rated

4.0

out of

5.0
 by
Deee
3 day stay
As others have commented, great hotel but on the tired side. The room was clean and well furnished. The only problem was that the bed was very hard, personally perfer a softer matress. Nice pool area but on the small side, sheltered from the wind and a great view of the water (bay). Not many resturants close by, there is one next door but there was a 90 minute wait at 6:30 pm on a Saturday. Had to travel 10 miles to find a series of family orientated resturants.
January 20, 2013
Rated

4.0

out of

5.0
 by
Hans1
Great hotel
The staff was very nice, the room was great and the breakfast was great. The location was very goo. The only minor thing is that the shower in the bath tub could not be closed completely. It leaked pretty fast. I wondered why does the cleaning person does not report that to maintenance department. I did and they came promptly. Thank you
January 19, 2013
Rated

5.0

out of

5.0
 by
Dan61
Very clean, quiet, comfortable and close to the airport
A great hotel with the Bahama Breeze restaurant next door (walking distance). We stayed a week on the beach but needed a hotel close to the airport for our last day. We will make this hotel a regular stop when in Tampa
January 19, 2013
Rated

2.0

out of

5.0
 by
34243fl
Bookkeeping is all messed up
Had a nice time at the Hotel but had a terrible time with the accounting of paying fo the rooms... I called and did get some explanation about the mess up in the way they took payment for the room.. not sure I would stay there again as I still think I was double charged...Also, when I checked in they would not take the Honor's club card for points from my partner because the reservation was done in my name.. asked to cancel mine and just remake the room charge in his name so that we would get the points and the clerk would not do it.. didn't even suggest I go on line and sign up and get my own membership.. boy oh boy.. Holiday Inn will never grow that way... sorry to say
January 15, 2013
Rated

4.0

out of

5.0
 by
Baseball34
Better communication
The hotel staff was pleasant. As a platinum member, I was informed on the phone while making the reservation, my cruise shuttle would be free of charge to the port. After arriving I was informed I would need to pay cash for the 4 total family members including myself. I think the communication on what the charges are should be more clearly communicated upfront. I also requested a room in advance overlooking the bay. As a platinum member don't expect it to bring you privledges.
January 15, 2013
Rated

3.0

out of

5.0
 by
popsec
Been here numerous times in the past
We've stayed here quite a few times in the past when cruising out of Tampa. I always chose this hotel because of the free shuttle within a 3 mile radius. We came in 2 days before our cruise this time and I was planning on a visit to the local mall. I wasn't happy to learn they'd done away with the free shuttle and it would now cost us $40 for a ride to the mall :-( I'm afraid that will be our last stay at this hotel when cruising out of Tampa....
January 15, 2013
Rated

2.0

out of

5.0
 by
Unhappy134
Unhappy 134
At breakfast service, my wife asked if they had cereal. The response was "we have cereal, but we don't have milk" I asked if the pancake machine was working " and received the following response - " The machine works,but we don't have pancake mix ".Upon our return from our trip, we called for a pick up service to retrieve our car that was parked at the hotel. After waiting for half an hour, we called again. When the driver arrived,we asked why the delay. He claimed that he never got the first call. Terrible service.
January 12, 2013
Rated

5.0

out of

5.0
 by
Eyzhang368
A Nice Holiday Inn Express
This is a very nice hotel with good location, delicious breakfast, and excellent services.
January 10, 2013
Rated

4.0

out of

5.0
 by
madmold
great location, comfortable room and view
room was fine with a great view of the bay. good location in the tampa area. close to many things to do. hotel ran out of breakfast foods for 2 days.
January 10, 2013
Rated

3.0

out of

5.0
 by
jaimeg100
Breakfast lacking on our last day
Breakfast was lacking on Jan 2 2013. Their excuse was they didn't expect so many people during the previous two days. Although my guess is that most people staying had booked reservations long in advance, as it was New Years Eve, New years Day and the Outback Bowl was being held just down the road on New years Day, bringing fans from both Michigan and South Carolina. So this should have been anticiapted.
January 10, 2013