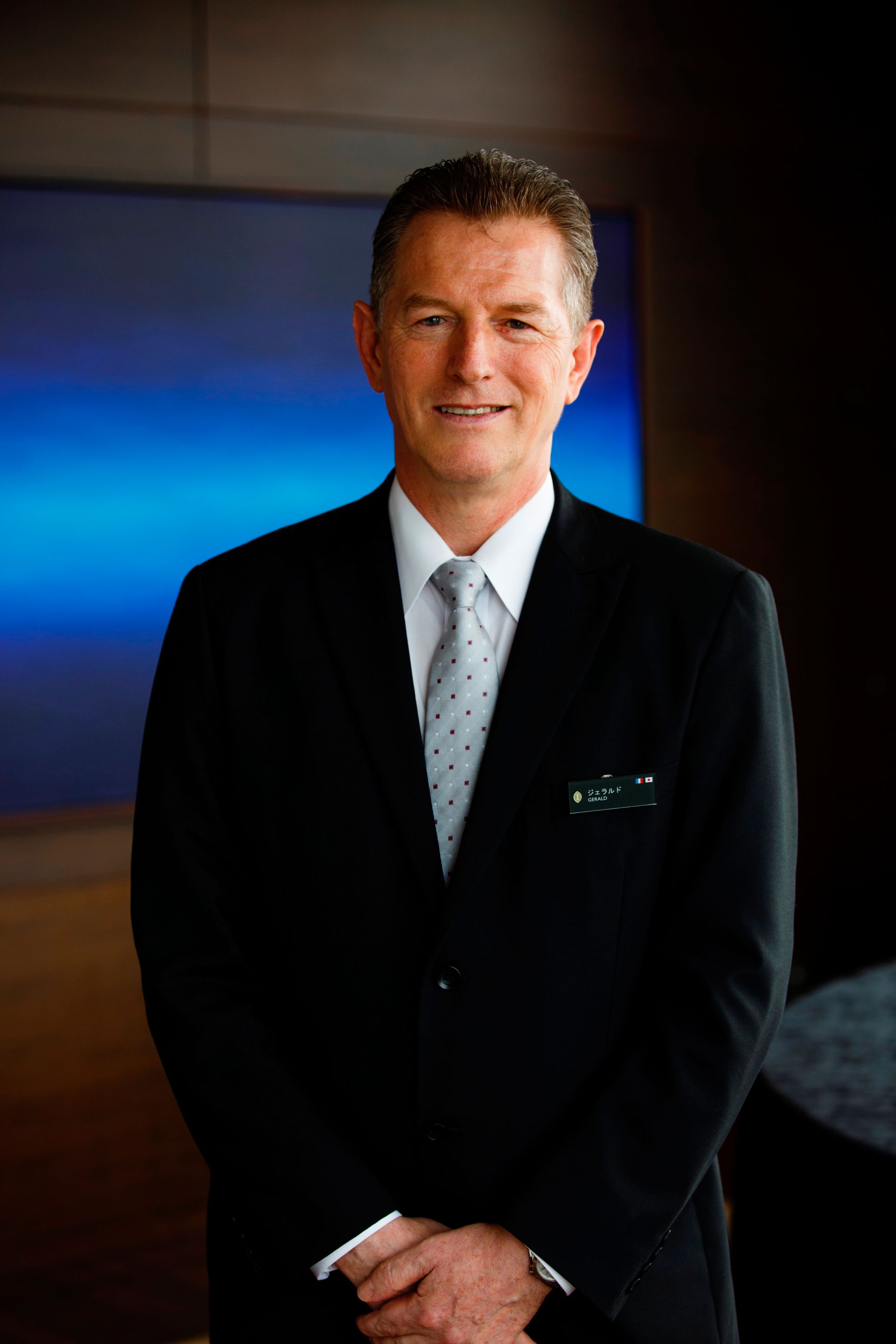 Gerald Bailleul
Guest Experience Manager 81357831111
Welcome To Tokyo
Welcome to The Strings by InterContinental Tokyo. Our concierge team are pleased to assist you in creating lasting memories. With the best restaurants, shopping, museums and offering a unique history and culture we think that Tokyo is the most amazing city in the world!
The Strings by InterContinental Tokyo is an island of calm amid the swirl of a fast-paced business district and transport hub Shinagawa. The hotel is located in the top floors of a high rise building conveniently connected to Shinagawa station via a sheltered walkway for all business and travel needs and provides an excellent launching point for business or to explore any of many sights spread across this amazing metropolis.
MORNING

While most Tokyoites are still asleep, the famous tuna auctions are being held at the world's biggest wholesale fish market, Tsukiji. Explore the many alleys selling cooking utensils, pottery and over 400 types of seafood. Be sure to visit Tsukiji Masamoto knife store - it's where the professional chef's shop! Sushi Dai serves one of the freshest and best sushi breakfast's in Tokyo, but the line on weekends can be up to a 2 hour wait! Next to Tsukiji is the beautiful Hamarikyu Japanese gardens, once used for falconry by the Tokugawa shogun. Nakashima teahouse located in the middle of the pond within the garden offers matcha and Japanese sweets in a tea-ceremony style. For me this is the perfect place to contemplate life and the rest of your day in Tokyo!

AFTERNOON

Harajuku and Omotesando are are known as Japan's trendiest streets and Tokyo's best people watching. Omotensando boulevard's flagship stores make it one of the world's foremost architectural showcase and shopping streets. No visit to the area is complete without stopping by a local secret, Nezu Museum, hidden at the very end of the boulevard.

EVENING

To finish a Tokyo day, a dinner cruise in Tokyo Bay is tremendous fun. Funasei offers Yakatabune traditional houseboats with feasts of Sashimi and tempura. An elegant alternative is Crystal Yacht Club's MS Lady Crystal offering high end French cuisine dinner cruises.
LOCAL CULTURE

Weather

Tokyo has four distinct seasons ranging from a humid rainy season, followed by hot summer to a mild winter with occassional snow. Spring cherry blossom and Autumn's fall leaves are considered best seasons for many.




Food etiquette

Don't stick your chopsticks into your bowl of rice or pass food chopsticks to chopsticks. This is only done at funerals.




Tipping

Tipping is not a standard practise in Japan and is not expected. However a service charge of 10% to 20% is charged at many restaurants and hotels.




Addresses and directions

Japan has a very different address system where street names are not used. Ask the Concierge to write the address in Japanese or to print a map for the driver. All taxis have GPS navigation systems and be aware the rear passenger doors are operated by the driver.




WHEN TO VISIT

Tokyo has four distinct seasons ranging from a humid and hot July to August to a mild winter with occassional snow. The best times to visit Japan are Spring (April and May) and Autumn (October and November).




DID YOU KNOW ?

Train spotting!

Our closest train station, Shinagawa station is one of Japan's oldest stations established in 1872 and marks the 0km start point for Tokyo's JR Yamanote train line loop. The Yamanote line has a ridership of over 3.5 million passengers per day - more than the entire London Underground!




Tokyo Metropolis

Tokyo metropolis is actually many different cities overlapping each other each with distinct districts that started to shape during the Edo period when Tokyo, then called Edo was a feudal samurai castle town.




Festivals

Tokyo has many traditional festivals called "matsuri" with long histories as well as many other modern calendar events. If you would like to experience the true culture of Japan ask the Concierge desk for current matsuri recommendations.




Language

In Japan most people do not speak English. Therefore we recommend that you bring a small dictionary with useful everyday phrases.




Judo

This modern day martial art and olympic sport has roots from the jujitsu of samurai on battlefields. You can watch daily practice at the Kodokan, near Tokyo Dome for free from the specators gallery.




WHAT TO PACK

Walking shoes

With so many amazing locations packed into one city some comfortable walking shoes and socks are a must. Many temples, shrines and some older streets can have uneven surfaces so a pair of flat, comfortable shoes are recommended.




Camera

Tokyo is a photographers dream with ever topic covered from traditional temples and gardens, street vendors to the futuristic architechure. Potenital photo opportunities will be everywhere, so also bring extra memory cards.




Japanese Currency

It is recommended to exchange at least some money -- just enough to cover airport incidentals and transportation to the hotel - before you leave home. Most ATMs in Japan do not accept foreign cards however most of the 7 Eleven convenience stores and post office ATMs do. In Japan many smaller shops and restaurants still prefer cash.




A sense of adventure

Explore, become lost and discover the real Tokyo. This former city of the samurai is constantly changing and reinventing itself but still retains it's unique essence and sense of tradition.




Business cards

Bring a good supply of cards if doing business in Japan. Business cards are a must and are always exchanged and presented with two hands. No need to present credit cards with two hands though.



InterContinental ANA The Strings Tokyo
26-32/F Shinagawa East One Tower

Tokyo

,

108-8282

Japan

Front Desk

+81-3-57831111
Languages spoken by staff
English, Spanish, French, Japanese, Korean, Chinese
Pet Policy
Assistance Dogs Only. Guide dogs, service dogs and hearing dogs to help a physically challenged person.