Skip Navigation
English
|
|
|
|

Sign In

Book online or call: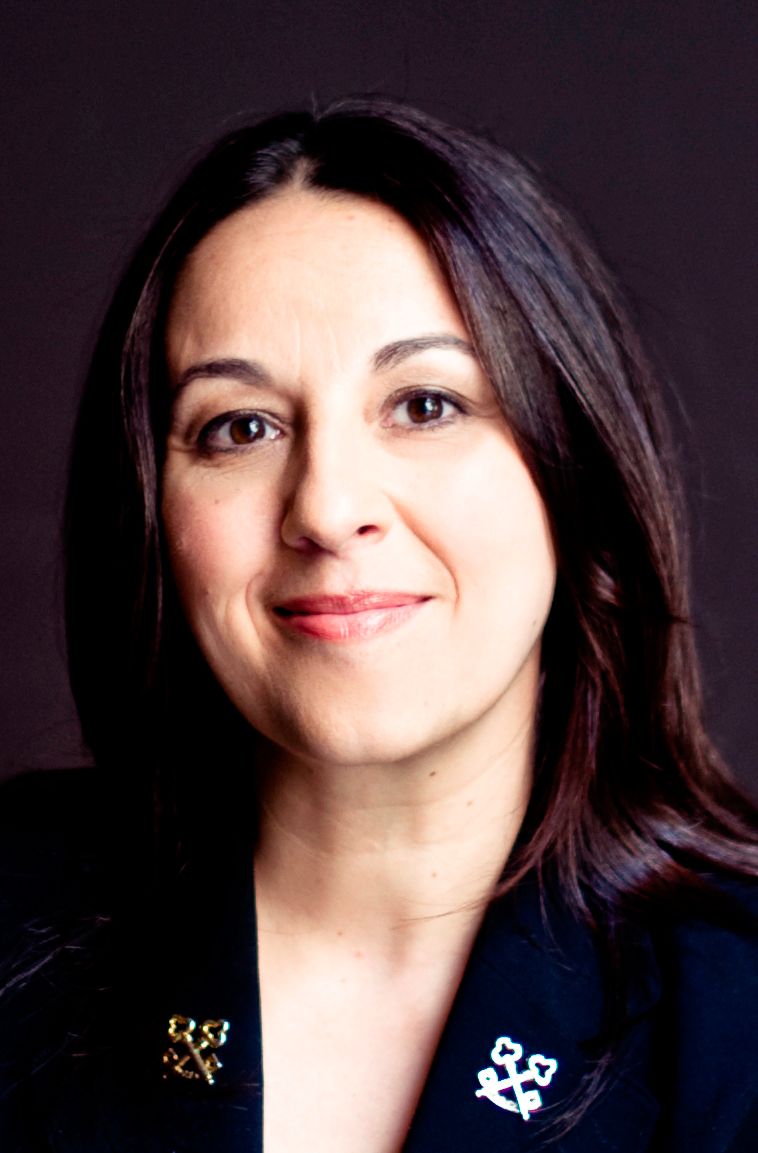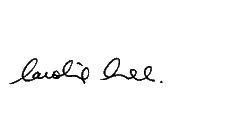 Insider Tips
LOCAL CULTURE
Weekend Transit
On Saturdays and Sundays a family of 2 Adults and 4 Children (under the age of 19) can enjoy unlimited 1 day travel for a $10. Pcik up a Family day pass at any subway stations.
LUXURY HOTEL WITH BOUTIQUE CHARACTER ON TORONTO'S FASHION MILE
Luxury Toronto hotel in the exclusive downtown Yorkville neighbourhood. Steps away from high-end restaurants, boutiques and art galleries, as well as the University of Toronto and major museums such as the Royal Ontario Museum. Superior facilities include an award-winning restaurant, Signatures; exclusive and newly renovated vodka bar, Proof; a fabulous outdoor patio, SkyLounge; and 7,000 square feet of recently renovated meeting venues that boast natural light and pillar free space.
HOTEL HIGHLIGHTS
Restaurant & Lounges

Signatures leaves a lasting impression with global fusion cuisine while the Skylounge takes patio dining to new heights. PROOF Bar is Toronto's pla...

Amenities & Services

The 8th-floor fitness centre features Life Fitness equipment, free weights, a sauna and an indoor pool. Massages are available by appointment in pr...

SPECIAL PACKAGES

There's always something special happening at an InterContinental hotel. Whether you are looking for a fun-filled getaway or a place to host your n...
InterContinental Toronto Yorkville
220 Bloor Street West

Toronto

,

ON

,

M5S 1T8

Canada

Front Desk

+1-416-9605200
Languages spoken by staff
Arabic, German, Greek, English, Spanish, French, Hindi, Hungarian, Italian, Korean, Punjabi, Polish, Portuguese, Russian, Tagalog, Turkish, Chinese
Pet Policy
Pets allowed, subject to conditions set by the hotel. Extra charge will apply for deep cleaning.
Pet Deposit $50.00 per stay
Pet Fee $25.00 per night
CHECK-IN

3:00 PM

CHECK-OUT

12:00 PM

Late Check out Available
Accessibility
Service animals allowed
6 Room(s) with Accessibility Standards
Parking
Guest Reviews
Rated

3.8

out of

5

 by

653

reviewers.
Rated

2.0

out of

5.0
 by
Nicc1
Staff NOT friendly
None of the staff were welcoming at all! I was there for a business trip and from the Housekeeper to the Concierge, I was never acknowledged. I did order room service a few times because of the weather-the food was good, but otherwise I will not stay at this property again.
14 October 2014
Rated

5.0

out of

5.0
 by
London Mark
Excellent Staff
Always treated like Royalty at this location. Rooms are clean. I normally stay at this location on a monthly basis and the staff always go out of their way to make me feel at home. Great location great staff great accomodations
14 October 2014
Rated

2.0

out of

5.0
 by
Val4
Mould in bathroom
This hotel was tired, to say the least. I have excellent experience of staying with Holiday Inn, but the corridors were really knocked about and shabby which had me feeling I was in a hotel of poor standard, and the kind I would not stay in. But the bathroom was a disgrace with mould in between the tiles and around the bath. Had me not wanting to go in there. Also, there was no cooked option for non-meat eaters.
14 October 2014
Rated

1.0

out of

5.0
 by
djbgirl72
Choose Another
The overall issue is the inconvenience of the hotel and the inconsistency of the staff at reception. 1. Parking - the parking garage for the hotel was not easily seem at night and there were cones blocking the entrance to the parking garage making you think it was closed. After circling the block several times the valet came out, pointed to the sign for parking behind a tree branch and then walked over to the entrance and moved the cones. I was told 3 different prices for hotel parking by the hotel staff. That is ridiculous. 2. Accommodations - the room was extremely small. I had to turn sideways to walk across the room and although the bathroom was very nice and clean, it too was small. I had to close the bathroom door to open the shower door. 3. Loyalty Program - the primary reason to join a hotel loyalty program for the rewards and perks it offers. So if your hotel doesn't want to participate in the program, then just say that. What you don't want is to aggravate you guest who asks about an upgrade and the staff look at you dumbfounded. Even worse, calling over other equally clueless staff members for help. My experience was so poor that after one weekend, I cancelled my stay and moved to another hotel.
13 October 2014
Rated

2.0

out of

5.0
 by
Gigio
Gym
I'm very disappointed with this location, more specifically with the gym. When I checked in I was told the gym was pretty small, but well, I thought to myself it will be OK! For my surprise when I got into it, all threadmills (3) were out of service, the bycicle as well.. The following day the same thing.. Extremely disappointing that Holiday Inn in Toronto doesn't invest in the right maintenance of the gym equipment. They are ready to be replaced by newer equipment, so do it ASAP. I wouldn't come back to this location because of that,
10 October 2014
Rated

3.0

out of

5.0
 by
Audiomaster
Value for money
I will recommend this hotel because of its value for money and ideal location. But overall cleanliness and attention to details should be a priority and a must all the time. The day when we arrived, we noticed a used food tray on the floor near our floor elevator. Going out for breakfast the next morning, it was still there. I also noticed during our 5 days stay, not once i saw the cleaner/housekeeping ever use the vaccuum in cleaning. She just fix the bed, clean the CR and thats it. Sometimes they even miss replacing some toiletries. Concierge is very good. Front desk is also good. IHG Rewards Club Members are very well recognized.
09 October 2014
Rated

4.0

out of

5.0
 by
O-Town Couple
Perfect for what we needed.
In town for a reunion. Well located, close to subway, Maple Leaf Gardens Loblaws, LCBO. Nice pool.
09 October 2014
Rated

4.0

out of

5.0
 by
JoeOPT
Great location!
Friendly and knowledgeable staff! Parking was under hotel and a bit difficult to find. Lobby and bar attractive. Mattress/pillows very comfortable. Quiet!
09 October 2014
Rated

5.0

out of

5.0
 by
PS709
Work out
majority of equipment at the gym not working. When I visit the gym only 1 piece of equipment working properly. When that piece of equipment was in used the waiting started
09 October 2014
Rated

4.0

out of

5.0
 by
TRIUMPHTR6
Fun in Toronto
Pulled up to the hotel entrance, no drop off in front of hotel.Called the front desk was told there was parking in the back of hotel. Drove around the block found there parking, surprise, height in parking garage is 5' 7" to low for our suv. called the front desk again was told to park in the public parking garage next door. Drove into public garage, dark and dirty only five cars. Second day we were there went to get something out of the car, police were there and someone had broken two car windows out, luckily not ours. Went to our room, found one door two room numbers, strange, unlocked door found two more doors, one of them was ours, Had to unlock two doors each time to get in. Room was very small. No central air in room, cheap A/C window unit in window and was very loud. But it does have a good location and we had a great time.
08 October 2014
Rated

4.0

out of

5.0
Good week!
I stayed at the Toronto Downtown Centre for a week and had a good experience. The hotel is in a great location, convenient to the subway if you need it. Plus, it's next door to the old Maple Leaf Gardens building. Only downside was the long lines and waiting for the elevator when tour groups were arriving/departing.
08 October 2014
Rated

4.0

out of

5.0
 by
JFast512
Pillows and room freshness
Alhtough the room is generally clean, it often does not smell fresh and is sometimes musky. The pillow are too soft and there are no down pillows making it hard get comfortable when I slept. Having the Ryerson gym facility next door is certainly a plus and the staff are all quite nice. It is also a good location being near the subway and right in the middle of downtown.
07 October 2014
Rated

4.0

out of

5.0
 by
DSM37
Location and reasonabliness
We stayed at this hotel because of location. It is not new, but room was clean and beds were comfortable. Staff were pleasant and helpful.
03 October 2014
Rated

2.0

out of

5.0
 by
really ticked
terrible hotel
i would never willingly use this hotel again. It is poorly designed, the rooms are a joke and their is not where to unpack anything. Even bathroom counter ids too small.
03 October 2014
Rated

2.0

out of

5.0
 by
NickC415
Slept well
Slept well here. Located well enough for shops but I cant recommend the area personally, not to my own personal taste would recommend people to research the area well before booking. Would recommend asking about what room you're being given before going to it as a room with 2 double beds is terribly small, not enough room to move around, it's full of beds only, so cramped up, I hated that.
03 October 2014
Rated

4.0

out of

5.0
 by
lsoule
VERY SMALL rooms... but cozy
Dont go to this hotel is your expecting a big spacefull rooms. They are small, yet cozy and well built rooms. If your not going to take a bath ask for a shower, some rooms are equipped with glass showers, which for some reason make it much more interesting and different. Great facilities (starbucks downstairs is great for early work) and conveniently located.
01 October 2014
Rated

5.0

out of

5.0
 by
JacquiRon
awesome front desk staff and housekeeping staff
My husband and I stayed at your Holiday Inn September 17 to 19 I can't stop bragging about the time we stayed. My husband who has to use a walker the porter and the front desk staff was extremely accommodating as we arrived early and confused. They took care of us like we were the only two that had a problem. Your housekeepers were very pleasant with smiles on very ones faces. We will definitely be back to stay. I also enjoyed seeing that the security of your clients is number one with access to the elevators by card only. Thanks again, Jacqui
29 September 2014
Rated

5.0

out of

5.0
 by
Enfomat
Downtown
I enjoyed the convenience of the hotel it is close to downtown and meeting places I attend. The rooms are clean and the staff is friendly. The only drawback to this property is that the rooms are very small.
29 September 2014
Rated

3.0

out of

5.0
 by
callum17
Too noisy!
Outside the room was too noisy and the A/C would switch on and blow cold air right on my face in the middle of the night.
27 September 2014
Rated

4.0

out of

5.0
 by
SquiggyKilljoy
Nice Stay
Staff were freindly and helpful when asked for assistiance, rooms were clean, and quite!!
25 September 2014
Rated

5.0

out of

5.0
 by
Stevewm47
Downtown Holiday Inn
This is our go to hotel whenever we visit Toronto. The hotel is located close to everything and has great amenities.
23 September 2014
Rated

4.0

out of

5.0
Great Location - All in room
All in all, the hotel is very good with great location, everything you need is in the room. Only thing room needs another meter in length. Would recommend to anyone. Price was high during Toronto Film Festival. I paid half price in Vegas a week before
20 September 2014
Rated

5.0

out of

5.0
 by
mogiem
very good hotel
I found this hotel in a great location,staff very friendly and welcoming I hope to return in the near future
20 September 2014
Rated

4.0

out of

5.0
 by
Nigel122
Everything was as I expected from a Holiday Inn property.
I arrived, I slept, then I slept two more times and then I left. I have no complaints and was happy with all aspects of my stay.
20 September 2014
Rated

4.0

out of

5.0
 by
AnneTW
Clean and comfortable; exercise room needs some work
Clean, comfortable hotel. Also good location. Had a corner room far from the elevator on a high floor and it was quiet, including the heating/cooling system. Refrigerator in room was convenient. However, exercise room had only 1 bike and 1 elliptical. Two of the 3 treadmills were out of order, so after 2 tries I gave up on the idea of exercising because there were too many people waiting with not enough machines to go around. Also, the machines are all pretty worn and basic, more like those usually found in a 2-star m-otel. Would recommend for everything except the really bad exercise facilities.
19 September 2014
Rated

5.0

out of

5.0
 by
Andrew M.
Central, Easy, Convenient
Typical holiday inn fare - no complaints, certainly gets the job done. Starbucks downstairs and a hotel restaurant both convenient, and the location is excellent.
19 September 2014
Rated

4.0

out of

5.0
 by
MP550
Good location
Good location, but little niggles of poor maintenance of gym equipment and slow lifts Knowledgable concierge and impressive entrance atrium.
18 September 2014
Rated

4.0

out of

5.0
 by
AlanY
Excellent Location
If anything, the hotel is ideally located within the city with a subway station less than 2 minutes away. There is also a superb supermarket, Loblaws, just around the corner. My only complain is the inconsistent and weak wifi signals in the room.
17 September 2014
Rated

5.0

out of

5.0
 by
duxjim
great location, room was on the small side
front desk staff was excellent and helped me with extending my parking stay. i would stay there again when visiting the nearby hospital. Great job staff
17 September 2014
Rated

5.0

out of

5.0
 by
MiCD
Nice hotel, great service
Hotel was clean and updated. Staff was friendly and helpful
15 September 2014