Skip Navigation
English
|
|
|
|

Sign In

Book online or call: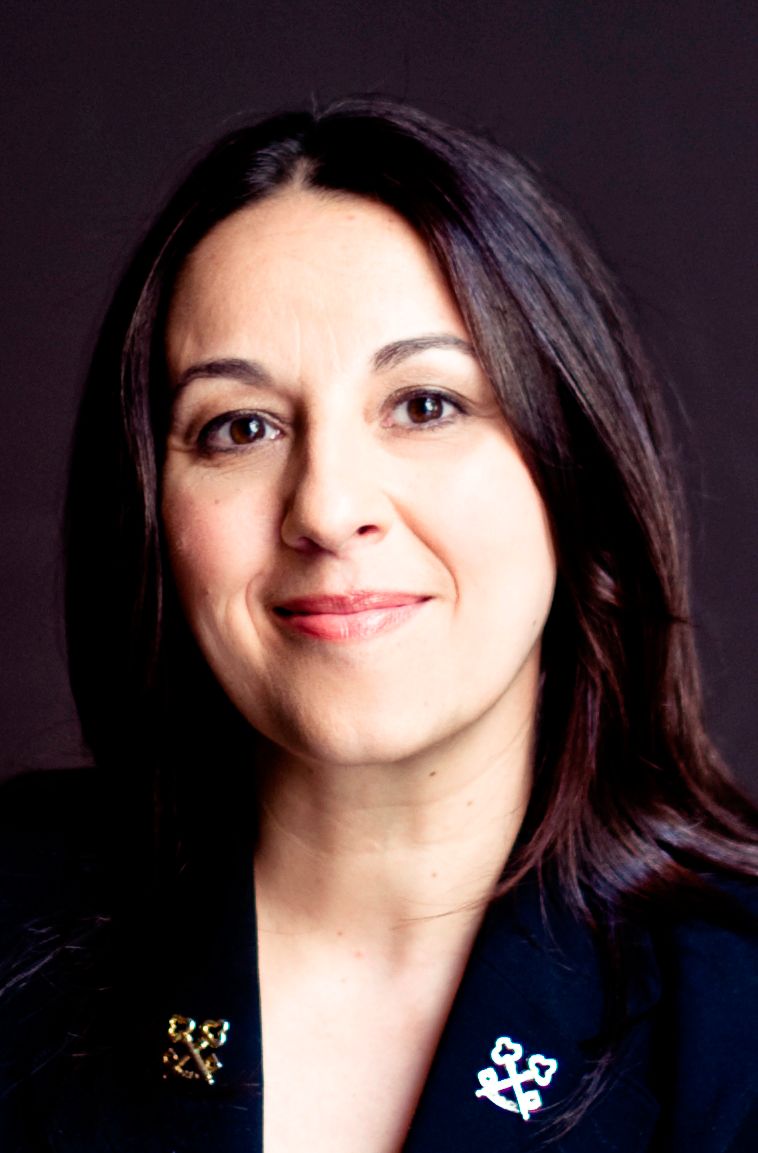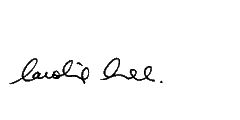 Insider Tips
LOCAL CULTURE
Weekend Transit
On Saturdays and Sundays a family of 2 Adults and 4 Children (under the age of 19) can enjoy unlimited 1 day travel for a $10. Pcik up a Family day pass at any subway stations.
LUXURY HOTEL WITH BOUTIQUE CHARACTER ON TORONTO'S FASHION MILE
Luxury Toronto hotel in the exclusive downtown Yorkville neighbourhood. Steps away from high-end restaurants, boutiques and art galleries, as well as the University of Toronto and major museums such as the Royal Ontario Museum. Superior facilities include an award-winning restaurant, Signatures; exclusive and newly renovated vodka bar, Proof; a fabulous outdoor patio, SkyLounge; and 7,000 square feet of recently renovated meeting venues that boast natural light and pillar free space.
HOTEL HIGHLIGHTS
Restaurant & Lounges

Signatures leaves a lasting impression with global fusion cuisine while the Skylounge takes patio dining to new heights. PROOF Bar is Toronto's pla...

Amenities & Services

The 8th-floor fitness centre features Life Fitness equipment, free weights, a sauna and an indoor pool. Massages are available by appointment in pr...

SPECIAL PACKAGES

There's always something special happening at an InterContinental hotel. Whether you are looking for a fun-filled getaway or a place to host your n...
Toronto Yorkville
220 Bloor Street West
Toronto , ON , M5S 1T8
Canada
Front Desk +1-416-9605200
Languages spoken by staff
Arabic, German, Greek, English, Spanish, French, Hindi, Hungarian, Italian, Korean, Punjabi, Polish, Portuguese, Russian, Tagalog, Turkish, Chinese
Pet Policy
Pets allowed, subject to conditions set by the hotel. Extra charge will apply for deep cleaning.
Pet Deposit $50.00 per stay
Pet Fee $25.00 per night
CHECK-IN

3:00 PM

CHECK-OUT

12:00 PM

Late Check out Available
Accessibility
Service animals allowed
6 Room(s) with Accessibility Standards
Parking
Guest Reviews
Rated

4.0

out of

5

 by

171

reviewers.
Rated

4.0

out of

5.0
 by
Mirlin
Mostly satisfying
We stayed here for 4 nights and we'd do it again. It was unusually quiet and beds were excellent. One item created a problem: the hugely puffy pillows made for people with long necks. When I asked for smaller pillows, the two women at the desk smiled kindly with understanding, and shook their heads as though many people (especially women?) have been making such a request.(And they said they'd let me know if there were any smaller.) Option for guests? Take your own. Option for Manager? Please consider that some of us get "buried" using this size and we hurt if we use them .
18 July 2014
Rated

5.0

out of

5.0
 by
Ironlegs
overall it was comfortable and quiet,
all was good only thing missing was a small fridge.
17 July 2014
Rated

3.0

out of

5.0
 by
shopsy
TV and Internet WIfi need improvement
Great location, comfortable clean room, but the television had few channels and fuzzy pictures. Also, the free Internet was on and off, mostly off.
16 July 2014
Rated

4.0

out of

5.0
 by
Toronto Fan
Convenient location
Just returned home from a short stay in Toronto but must comment on the Holiday Inn and its convenience to tourist attractions (tour bus stop right across from hotel). The Royal Ontario Museum is just two blocks away. The staff was more than accommodating and our room was clean and comfortable. There are many food options in the area (both expensive and inexpensive).
11 July 2014
Rated

5.0

out of

5.0
 by
Stanley Montreal
Good service, reasonable price
Highly recommend for anyone wants to stay in central of Toronto with an affordable price and good services
10 July 2014
Rated

3.0

out of

5.0
 by
L5B282
L5B282
My stay was very comfortable , spoilt by front desk management , only 1 Lady was helpful , the rest were very very unhelpful , we had to use head office to get any sense , with my booking .
07 July 2014
Rated

5.0

out of

5.0
 by
MirandaStar
Great value
Great value and great location for downtown Toronto. Close to subway and U of T campus. Excellent and friendly service. Great spots to eat very close by.
02 July 2014
Rated

5.0

out of

5.0
 by
MarilynDream
Awesome location
Very conveniently located near the St George subway station. Vibrant neighbourhood. Super comfortable beds. Disappointed that this location does not have a breakfast buffet like other locations. Onsite restaurant extremely expensive and the food is not very good.
30 June 2014
Rated

5.0

out of

5.0
 by
SSMT
Good service
I had good service at the desk and in any way that I enquired.
29 June 2014
Rated

5.0

out of

5.0
 by
CMT183
Good night's sleep and good location near U of T
Attentive staff Super comfy beds Good location near U of T and subway stop
24 June 2014
Rated

4.0

out of

5.0
 by
Soodle
Great location, nice hotel
Visiting on business. The location of the hotel was convenient and the value was great for the area. Staff were very friendly and helpful and my room was nice.
20 June 2014
Rated

5.0

out of

5.0
 by
prairiegirl
Over and Above Service!
We arrived to the city early, so my friend and I stopped by the hotel to see if we could just drop off our bags and go tourist. Instead they let us check right in away - no hesitation! The front desk and cleaning staff always had a smile on and an easy going attitude that made you feel almost at home. After checkout I realized I had forgot my cell phone in the room. Panicked I managed to call them from the airport and they rushed it out to me! I got it just in time and made my flight. Amazing customer service, reasonable price and close to everything downtown Toronto - definite recommend! The only little thing is that our room didn't have a mini fridge. We were staying a few days and would have liked to store some snacks and beverages.
18 June 2014
Rated

5.0

out of

5.0
 by
Bill2014-2
Great stay in a great location!
Stayed for 2 nights for a work conference. Room was comfortable and clean. Front desk staff were helpful and made check in and check out a breeze! We were able to walk to shops and restaurants. Parking on site was great too.
16 June 2014
Rated

4.0

out of

5.0
 by
PP62
Comfortable stay
Reasonably priced well located hotel. Improved curtains and a kettle rather than a coffee maker would have improved our stay
14 June 2014
Rated

3.0

out of

5.0
 by
joshmo1
powerbar in room
the power bar in the room for some of the lamps and which I used for the iron was screwed into the wall, through the plastic of the power bar. I assume this is a potential electrical hazard. My colleague's reservation was cancelled inexplicably, and I therefore shared my room with them. although the hotel did try to find my colleague another hotel in the area at his cost (coudl have at least offered to pay the difference) everything was full or approximately $400 per night. They did provide us a cot.
13 June 2014
Rated

5.0

out of

5.0
 by
Traveller to Toronto
Great Staff
Hotel has really polite staff and are friendaly. The location on Bloor is close to a subway. Rooms are a bit bigger than other close Holiday Inn properties
13 June 2014
Rated

1.0

out of

5.0
 by
bc ;yt8er;hguier;jo
Poor nights sleep.
The condition of the bed was appalling. When I complained to the management they were not interested. I was staying in Toronto for a meeting, and needed a good nights sleep, something I defiantly did not get. I had to use towels from the bathroom as a pillow, and at one point resorted to sleeping on the floor. I was left tired with an aching back the next day. Not refreshed and awake as I had expected. Sorry, but I will defiantly not be using Holiday Inn at Bloor for future meeting, I will go back to my usual hotel, it may be more expensive, but it is worth it.
13 June 2014
Rated

4.0

out of

5.0
 by
Terry22
A comfortable room close to a meeting I did not want to go to.
The hotel was easy to get to and the room was just fine. I booked two rooms at a special rate but when I tried to get a third room I couldn't book it on line.I called Corporate Holiday Inn booking. They secured one of the last rooms but at almost twice the price. When I later called this hotel and told them the situation, they very graciously gave me the same rate as the first two rooms. The staff were friendly and helpful. The rooms well appointed, clean and comfortable. I am happy to recommend this Hotel. That is much more than I can say for the meeting I attended.
09 June 2014
Rated

5.0

out of

5.0
 by
Tungsta
Thumbs up birthday
Needed a place to stay during my wild birthday weekend and Holiday Inn was exactly what I needed. Everything made the weekend much more convenient and smooth - great spot too!
04 June 2014
Rated

5.0

out of

5.0
 by
Cole country couple
Great location
Really liked the location close to shopping, restaurants and tourist attractions and near subway. Room was comfortable and clean, hotel was quiet despite a busy holiday weekend. Staff were very helpful and accommodating. Would choose to stay there again when visiting Toronto..
02 June 2014
Rated

4.0

out of

5.0
 by
NancyD24
Great hotel
Located close to a subway (metro) station. Beta shoes museum across the road. Rooms were clean and comfortable. Would highly recommend.
02 June 2014
Rated

4.0

out of

5.0
 by
Eleonor
Comfortable bed but could do better, coz the entire sheets smelled like dried sweat.
One thing I would suggest is ensure that the sheets smell fresh and clean instead of dried sweat. I am thinking whoever was changing them was probably sweating and left their body odour on the sheets as it was being changed. Another suggestion; would be it would be good to have a plug-in air freshner inside the rooms; does not have to be a strong scent; but may be vanilla flavour would be good. You can always get them at the Dollar store and it does not cost a lot.
21 May 2014
Rated

1.0

out of

5.0
 by
Chapti
Not worth the money
Not at all clean, the carpet stings. Need renovations badly.
19 May 2014
Rated

4.0

out of

5.0
 by
rhill6
Good quality hotel in a great location
This is a clean comfortable Holiday inn in a very convenient location .
17 May 2014
Rated

4.0

out of

5.0
 by
granie
Confortable bed
The only problem we experienced was noises from the streets..
14 May 2014
Rated

5.0

out of

5.0
 by
Sudbury FLC
Great stay!
This hotel was well situated with restaurants and transit. The karaoke at the Fox & Fiddle was lots of fun! There is a New York Fries right downstairs that also offers breakfast. Would not hesitate to stay here again.
13 May 2014
Rated

4.0

out of

5.0
 by
TAGZ
Like overall but needs renovation
I am fully aware that hotels are budget minded especially with labor costs being the the primary expense and upkeep is not a given also utilities are increasing every year. I think room renovations should be on your agenda. It would be nice to finally have a cupboard instead of that box with hangers and safe with absolutely no space. Besides that I had a very pleasant stay and would return.
11 May 2014
Rated

1.0

out of

5.0
 by
lizzy123
problem with bathroom, problem with front desk staff
Upon arriving late and checking in, not greeted as a rewards club member at all. no help from staff with directions to the underground parking garage. no interest in making sure i was settled in. Then I try to draw a bath, and the bathtub water fixtures let out a horrible sound. Then the hot water runs out after about 10 minutes. Not impressed. The next morning I share my experience in this room with the front desk clerk. He is rude and challenging. Asks-- well, did you bother to try it again this morning? I said no. He said, then how do you know it was a problem? I said because it was a totally inadequate bath tub water situation last night at 1 in the morning. He said well, we will look into it. No apology, no nothing, just super bad bad attitude. Like he was a doing me a favor to even discuss the problem with me, And then he certainly was a second problem. I am not used to such rude employees at a ihg hotel. Would never come back to this ihg hotel again.
28 April 2014
Rated

3.0

out of

5.0
 by
TBay
Great location
The location of the hotel to places like the ROM, Bloor Street, shopping and U of T is great. There are plenty of places to see, visit and eat and it is a short bus ride from Porter. The parking is convenient but pricey. The front desk people were friendly and quick, my room was quite and clean. However, the room was well used. There was no microwave or fridge in the room but available for an additional charge. I asked the maid for more coffee and creamer one morning and she proceded to dig it out of someone elses garbage from a room she just cleaned. I would probably stay here again if I was in this area as it is a fairly decent price and there are not to many hotels in this exact area to choose from.
18 April 2014
Rated

5.0

out of

5.0
 by
maja27
Very pleasant stay
we very much enjoyed our stay, we are booking again for two days in april. stay was awesome :)
02 April 2014