Skip Navigation
English
|
|
|
|

Sign In

Book online or call: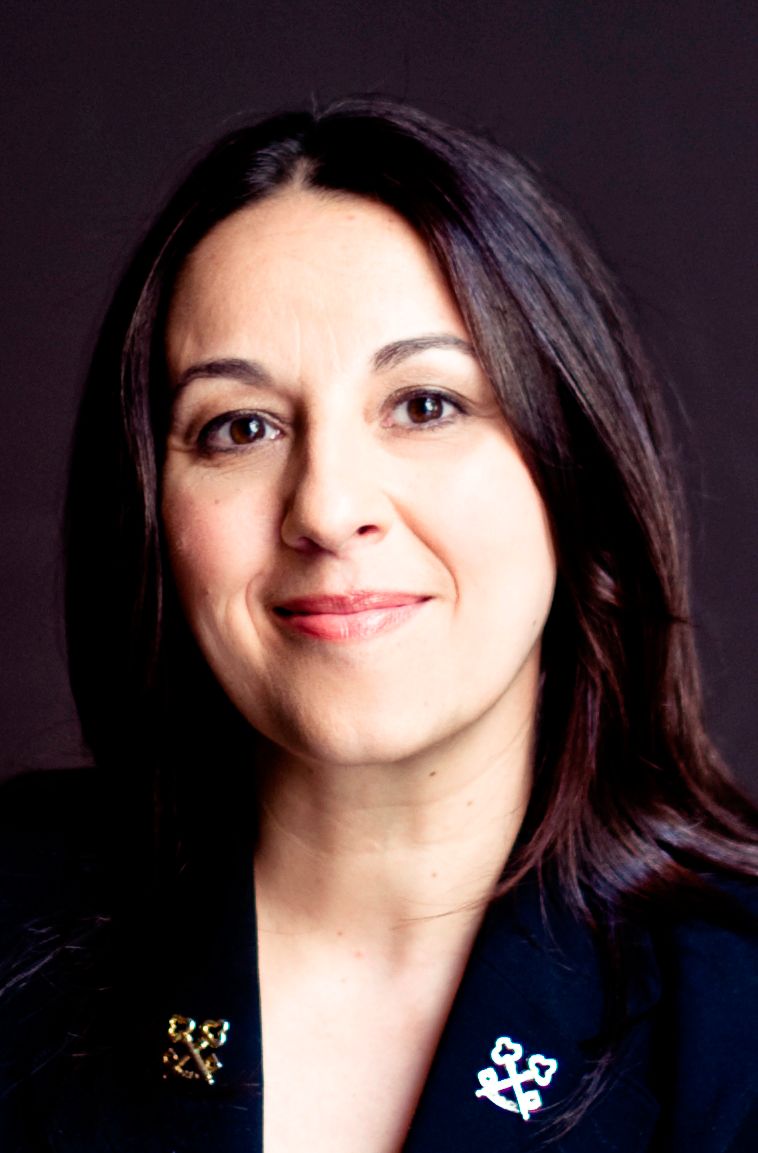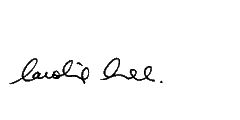 Insider Tips
LOCAL CULTURE
Weekend Transit
On Saturdays and Sundays a family of 2 Adults and 4 Children (under the age of 19) can enjoy unlimited 1 day travel for a $10. Pcik up a Family day pass at any subway stations.
LUXURY HOTEL WITH BOUTIQUE CHARACTER ON TORONTO'S FASHION MILE
Luxury Toronto hotel in the exclusive downtown Yorkville neighbourhood. Steps away from high-end restaurants, boutiques and art galleries, as well as the University of Toronto and major museums such as the Royal Ontario Museum. Superior facilities include an award-winning restaurant, Signatures; exclusive and newly renovated vodka bar, Proof; a fabulous outdoor patio, SkyLounge; and 7,000 square feet of recently renovated meeting venues that boast natural light and pillar free space.
HOTEL HIGHLIGHTS
Restaurant & Lounges

Signatures leaves a lasting impression with global fusion cuisine while the Skylounge takes patio dining to new heights. PROOF Bar is Toronto's pla...

Amenities & Services

The 8th-floor fitness centre features Life Fitness equipment, free weights, a sauna and an indoor pool. Massages are available by appointment in pr...

SPECIAL PACKAGES

There's always something special happening at an InterContinental hotel. Whether you are looking for a fun-filled getaway or a place to host your n...
Toronto Yorkville
220 Bloor Street West
Toronto , ON , M5S 1T8
Canada
Front Desk +1-416-9605200
Languages spoken by staff
Arabic, German, Greek, English, Spanish, French, Hindi, Hungarian, Italian, Korean, Punjabi, Polish, Portuguese, Russian, Tagalog, Turkish, Chinese
Pet Policy
Pets allowed, subject to conditions set by the hotel. Extra charge will apply for deep cleaning.
Pet Deposit $50.00 per stay
Pet Fee $25.00 per night
CHECK-IN

3:00 PM

CHECK-OUT

12:00 PM

Late Check out Available
Accessibility
Service animals allowed
6 Room(s) with Accessibility Standards
Parking
Guest Reviews
Rated

4.1

out of

5

 by

256

reviewers.
Rated

4.0

out of

5.0
 by
Dulcegf
Joey, Fernando, Tao
Joey, Fernando and Tao always make my stay a little bit better. They are super friendly and always willing to help. :)
14 July 2014
Rated

5.0

out of

5.0
 by
lmccarra
Great location for visiting Toronto (using your car), great value, overall perfect for our stay
We used our rewards points for this hotel for 4 nights and at the time of our booking, this one was the only one left with availability. It happened to also have the best value for points. So we were very happy as we had plans to drive to Niagara for one day and visit a friend in Mississauga at another time so being next to HWY 401 was very convenient. We also did not want to pay daily parking fees as it was the case for the other hotels. Being across Yorkdale Mall was a great bonus for our Toronto shopping as it is the biggest Toronto mall (with one more extension planned for 2016). We drove to downtown easily and parked to where we needed to go for the attractions. Taking the TTC to downtown would have been too long of a ride in our opinion. We had a wonderful stay but spent little time at the hotel as we went there to visit Toronto and Niagara. Our day trip to Niagara was great and easily manageable. I will just mention that if you wish to have a room with a balcony, you need to book one overlooking the pool on the inside of the building.
13 July 2014
Rated

4.0

out of

5.0
 by
bizjet53
Good Hotel
Good hotel. Nice friendly staff. It's clean and professional. Don't forget to try the pool, spa, gym, ping pong tables and lobby area in general. I was very pleased they provided shuttle service to my job and I didn't have to wait long to be picked up. I signed up for their rewards program because I'm sure I'll be staying here everytime I'm in the area.
11 July 2014
Rated

3.0

out of

5.0
 by
Jay66
Recent Stay
The staff were great as usual, but the hotel had a number of issues, inlcuding the room type we wanted were under renovations. We were not made aware of this during booking.
11 July 2014
Rated

4.0

out of

5.0
 by
VicDave
Very Clean, Inviting Hotel
Especially great for families, this hotel has a wonderful pool and hot tub area as well as a recreation centre. We were impressed by the helpfulness of the staff and the cleanliness of the facilities, both in the room as well as the public areas.
08 July 2014
Rated

5.0

out of

5.0
 by
CP1983
Awesome hotel and location
Right across from the Yorkdale mall - perfect location! Go bus and subway station are just a walk through the mall. The only downside was we checked in early so got a room with a balcony overlooking the pool - which is great except in the mornings....The staff was great and the room was clean!
08 July 2014
Rated

5.0

out of

5.0
 by
Pheobe A.
great for kids
My son loves the hotel all because he can play ping pong and tennis. The salt water pool is great too. We can have a leisurely breakfast while the kids play table tennis. The staff are attentive and friendly. Being a priority club member is definitely a bonus as we much prefer the floors specifically for the club members.
08 July 2014
Rated

4.0

out of

5.0
 by
JGF232
Great family hotel
- Nice pool and recreation area - despite the hotel age, it is well-maintained - friendly, helpful staff
08 July 2014
Rated

4.0

out of

5.0
 by
Patou76
Great stay but not pets allowed
Stayed for two nights and had a great experience. Our request for an adjoining room was accommodated without issues which is important for a family of 5 with gong kids. Buffet had good selection but some of the food was not very hot. The kids loved the pool and the parents enjoyed the hot tub. The indoor mini tenis area and ping pong was also a hit with the little ones. Overall good experience but they really should allow pets as we had to board ours...
07 July 2014
Rated

4.0

out of

5.0
 by
aprtment
towels
I'm very glad that you let us use our towels more than once (to save the planet is a wonderful thing). It is however difficult to dry the towels. There is really no good place to hang them. Also, even though our towels were still in the room, new ones were provided. The supplies in the washroom were very nice. It was only my personal dislike of your choice of fragrance that made it 'not so nice'.
07 July 2014
Rated

5.0

out of

5.0
 by
sully27
Excellent service and clean, comfortable room
This hotel is located right across the street from the Yorkdale Mall, which is a very nice, big mall. The service at the hotel was excellent and the room was very clean and comfortable. We had dinner at the main restaurant and the food was very good.
07 July 2014
Rated

1.0

out of

5.0
 by
kmess33
Poor Service/ Too Expensive
Not a hotel for adults. Everything closes at 11pm and when we ordered pizza we had to go to the lobby ourselves to pick it up. The elevators were terrible, two even broke. Our buffet breakfast for three people cost over 70 dollars and we saw a waitress once maybe twice. Our experience was terrible and when I go to Toronto I will never go to the Holiday Inn Yorkdale again and I'll pay the extra money to go to a competitor.
06 July 2014
Rated

5.0

out of

5.0
 by
Jr.Jaysfans
fun filled long weekend and a salt water pool to beat the heat
Our first weekend trip to Toronto for a Jr.Jays game and to experience all the city has to offer, great location with subway just across the street. We had requested a room with a balcony,when we checked in we had a room fang the pool so we went down and asked if we could switch and iwwithout hesitation our room was switched. I was impressed when we received a call a short time later by staff asking if the room was to our satisfaction. The customer service by staff was over and above. Kids enjoyed having the pool as well as choice for breakfast at the buffet. Thank you to the wonderful staff for helping make our stay comforting and fun.
02 July 2014
Rated

3.0

out of

5.0
 by
Trplp
Stayed at many Holiday Inn's
I have stayed at several Holiday Inns across Ontario. The service was fantastic and the hotel looks great. However when it came time to open the door to my room things were a completely different story. The carpets were dirty, the bathroom was clean but the shower had screws sticking out of the faucet and the tub stopper was sticking up and out. The alarm clock was supposed to be white but was covered in dirt and hair. For the price the hotel was charging i would NEVER had paid however I used my member points to cover the room and wishing I had used a different card to redeem at another hotel chain. Very disappointed with the quality of the room. The staff was great.
02 July 2014
Rated

2.0

out of

5.0
 by
Dave07
Noisy and isolated
This is one of noisiest hotels I have stayed at. A good sleep wasn't possible without earplugs. Two sides of the hotel face busy highways, another faces loud extractor fans above level 5, or below level 5 the hotel's atrium with constant music and noise from the pool and bar. The Yorkdale Mall is across the road, but there is nothing else of interest close by, so you need a car or public transport to go anywhere. On the other hand, reasonably priced, close to the airport for Conferences, and the food was reasonable.
01 July 2014
Rated

2.0

out of

5.0
 by
lalibl01
Need for renovations
Ad to ask for a different room because the air conditioner was Noisy so I could not sleep. The second room was better until I tried the shower. Could not open the water without forcing the facet. The rooms are clean and beds are comfortable. Hope they will renovate soon.
30 June 2014
Rated

3.0

out of

5.0
 by
Jh23
Needs updating
Bed was ok. Bathroom was awful. Old tiles with cracked grout Maid did not replenish towels No refrigerator in room No safe in room Asked for rollaway on the first day for one of my kids and it Never came Poor amenities tiny soap
26 June 2014
Rated

4.0

out of

5.0
 by
nicolaymax
Good sport and relax area
There is a nice place where spend free time in this hotel: gym, pool, whirlpool, sauna and of course bar and restaurant.
24 June 2014
Rated

4.0

out of

5.0
 by
Rokhownd
Good value, Great people
Hard to find professional, respectful staff anymore. Dining experience always great, with a non-standard menu and high quality of preparation and presentaiton.
23 June 2014
Rated

4.0

out of

5.0
 by
Omosomimaw
Great location for shopping close to 401
Excellent location next to the Yorkdale shopping centre (you can walk there). The staff is very helpful, including cleaning and repair staff who go out of their way to help clients.
20 June 2014
Rated

5.0

out of

5.0
 by
Jason4892
Great and Friendly service
I have stayed at this hotel a few times now and the service of the staff is fantastic. There is a lot of noise in the room from the highway that runs next to it. i was working during the night and even asked the front desk if they could get me thumb tacks or something to make the room darker to no avail. Overall, great stay.
19 June 2014
Rated

3.0

out of

5.0
 by
Bruce419
A good STANDARD-type hotel
HI Yorkdale is a quite good "Standard" hotel, where you are renting a ROOM, not a suite with attached kitchen area. HI Yorkdale does all the basics of a standard-type hotel very well. The rooms are clean and functional, with good furniture and good beds, with decent pillows. The bathroom is good, but a little small. There is sufficient sink area, the lighting is quite good, and the tub-shower works very well. The restaurant and bar are very good, but overpriced. Fortunately the Yorkdale Mall is across the street, within walking distance, and it has an excellent food court, with a variety of vendors at more reasonable prices. The Internet (delivered via Wi-Fi) is OK for standard web surfing, but is way too slow and too jittery to properly handle jitter-free video for business video-conferences or educational webinars, a problem for 2014 in Toronto Canada. Perhaps if HI dumps the third-party providers and contracts for fiber-optic Internet service with a first-tier provider (like Bell in Toronto, or AT
19 June 2014
Rated

5.0

out of

5.0
 by
Justin83
Comfortable, friendly and clean
I have stayed at this location in the past before. I have always liked staying at this location for many reasons. 1st and foremost the hotel staff have always been polite and are always willing to go out of their way to ensure you get what you need. After that everything just falls into place, the rooms and super clean and the beds are so comfortable. The hotel has most of everything you could need in a hotel. Restaurant is fantastic and they are also polite, there is also a pool and play area. You are also located across from the York-dale Mall which is a huge bonus. Only advice is don't get confused about going through the car lot to get to the hotel, minor set-back but does not really pose any issues.
19 June 2014
Rated

3.0

out of

5.0
 by
olddawg
Unsatisfied
When i ask for a room on a certain floor which i have been doing for over the past 14 years, i keep getting excuses, like we are booked or last night was busy, and i never get the room i ask for it's always the same lame excuses. i find for a customer at the same hotel for almost 20 years, i should get the room i ask for and forget all the excuses, personally i think that my money is not good enough, to get the rooms i reserved
17 June 2014
Rated

5.0

out of

5.0
 by
Mustang69
Excellent staff.
Besides a good room, this hotel has very friendly and helpful staff. I stay in a lot of places and I always enjoy Toronto and it's people. This hotel has some of the best working there.
13 June 2014
Rated

5.0

out of

5.0
 by
Mom Mitch
Love the king size bed
I enjoyed a wonderful night at this hotel, based mostly on the comfy king size bed, soft pillows, clean and crisp sheets, and the quiet was great. A nice break from the noise of regular life, and I encourage anyone to book at the Holiday inn Yorkdale.
11 June 2014
Rated

5.0

out of

5.0
 by
Tinyhomes2014
Friendly, helpful staff
The room was clean and quiet. We enjoyed the buffet breakfast but went out for other meals as we found the lunch too pricey.
10 June 2014
Rated

4.0

out of

5.0
 by
Bar76
Room/ Pillows/ Breakfast Service/ Front Desk Staff
Room was excellent as usual. Newly renovated, clean, and bright. Pillows were a bit firm, perhaps because they were foam? Not sure. Breakfast buffet was excellent especially once I learned that the cost was $20.95 and not $29.95. Service and attentiveness could have been a bit better. Front desk staff were excellent, as usual.
08 June 2014
Rated

4.0

out of

5.0
 by
RDR1960
Ok for Business Travel
I found this hotel to be clean and a reasonable location from the airport. The pay for parking is not a very warm welcome to get upon arrival, and a hotel to airport shuttle would be a nice option to avoid the rental car just to get to the hotel.
08 June 2014
Rated

2.0

out of

5.0
Expensive but only average
Good location next to Shopping Mall and motorway - otherwise fairly remote. Breakfast very expensive - 43 CAD$ for two plus tip. Rooms - fairly standard for Holiday Inn and no better than you would get elsewhere despite the higher cost. Holiday Inn/Express seem to be of a higher standard in the USA - don't know why but the Hotels in California that we've visited are certainly fresher and to a better level of décor and often less expensive than in Canada.
08 June 2014