Skip Navigation
English
|
|
|
|

Sign In

Book online or call: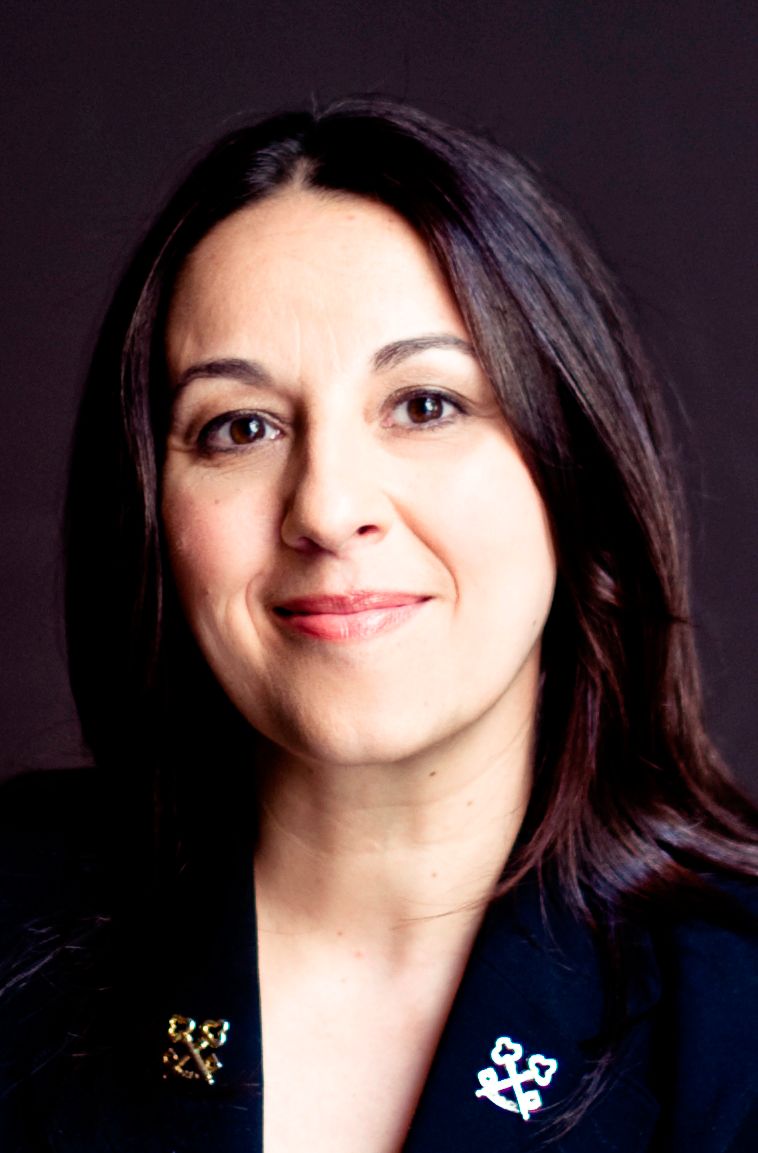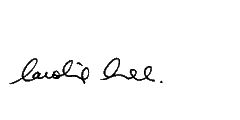 Insider Tips
LOCAL CULTURE
Weekend Transit
On Saturdays and Sundays a family of 2 Adults and 4 Children (under the age of 19) can enjoy unlimited 1 day travel for a $10. Pcik up a Family day pass at any subway stations.
LUXURY HOTEL WITH BOUTIQUE CHARACTER ON TORONTO'S FASHION MILE
Luxury Toronto hotel in the exclusive downtown Yorkville neighbourhood. Steps away from high-end restaurants, boutiques and art galleries, as well as the University of Toronto and major museums such as the Royal Ontario Museum. Superior facilities include an award-winning restaurant, Signatures; exclusive and newly renovated vodka bar, Proof; a fabulous outdoor patio, SkyLounge; and 7,000 square feet of recently renovated meeting venues that boast natural light and pillar free space.
HOTEL HIGHLIGHTS
Restaurant & Lounges

Signatures leaves a lasting impression with global fusion cuisine while the Skylounge takes patio dining to new heights. PROOF Bar is Toronto's pla...

Amenities & Services

The 8th-floor fitness centre features Life Fitness equipment, free weights, a sauna and an indoor pool. Massages are available by appointment in pr...

SPECIAL PACKAGES

There's always something special happening at an InterContinental hotel. Whether you are looking for a fun-filled getaway or a place to host your n...
Toronto Yorkville
220 Bloor Street West

Toronto

,

ON

,

M5S 1T8

Canada

Front Desk

+1-416-9605200
Languages spoken by staff
Arabic, German, Greek, English, Spanish, French, Hindi, Hungarian, Italian, Korean, Punjabi, Polish, Portuguese, Russian, Tagalog, Turkish, Chinese
Pet Policy
Pets allowed, subject to conditions set by the hotel. Extra charge will apply for deep cleaning.
Pet Deposit $50.00 per stay
Pet Fee $25.00 per night
CHECK-IN

3:00 PM

CHECK-OUT

12:00 PM

Late Check out Available
Accessibility
Service animals allowed
6 Room(s) with Accessibility Standards
Parking
Guest Reviews
Rated

4.0

out of

5

 by

193

reviewers.
Rated

5.0

out of

5.0
 by
Judsco
Do not usually give all excellent but our room was perfect . The service is excellent
Stayed here many times, but 1411 was the right room for us , even though my IPad ( not 3G ) did not work it did not matter, the room for us was perfect .Please add this to our name as we will be there again soon. What did we like about it! The Queen size bed is perfect for us and so comfortable , in fact all your beds have been comfortable.The size of the room is perfect for us. Bathroom perfect size for us . The lighting , so important for us was perfect. The view for me was absolutely wonderful, loved the old stone church. Interesting to watch that morning as the snow fell and fell how beautiful it was and also interesting to watch the driving techniques with slippery roads.!! Always enjoy our stay and will return this winter as we have now decided to enjoy winter here in Canada. We live in the country on a farm and it is great but need the stimulation of the city now and then!
17 December 2013
Rated

4.0

out of

5.0
Enjoy, I says!
Great location, great neighborhood, comfortable bed, warm and toasty room on a cold Toronto night. If you are looking for a 5 star hotel, this ain't it, but it was perfectly fine for my needs, I says. As long as I have one bed for sleeping and one for playing, I'm good!
11 December 2013
Rated

5.0

out of

5.0
 by
sleeper123
great friendly staff
I stay at this location often. The Staff treats me well and knows my name when I come it. It is always a pleasure to stay here.
11 December 2013
Rated

3.0

out of

5.0
 by
mmorg
Clean but dated
Clean room, however very small and dated. Hotel in general needs upgraded. Friendly, front desk staff. Helpful with directions.
10 December 2013
Rated

5.0

out of

5.0
 by
EJWM
Well priced and convenient
We booked this hotel on order to visit the Royal Ontario Museum. The room was very clean and comfortable and the staff helpful. I would definitely stay here again.
03 December 2013
Rated

5.0

out of

5.0
 by
Katie100
Good value
This hotel is convenient, clean and comfortable. Well worth it. Would stay there again. Easy walking distance to subway and various stores and museums.
30 November 2013
Rated

5.0

out of

5.0
 by
torontotraveller
another great stay
Another great stay at the Holiday Inn in Yorkville. This hotel is an excellent value for the money and the location is super. We'll back (and soon I hope)!
28 November 2013
Rated

2.0

out of

5.0
 by
santacoming
room not ready
We were not impressed with check in. Chec ink is at three we got there then was told to come back after 6 room was still being used. We had a very cranky 2yr old on our hands. Finally got the room had a dirty bath mat, table was very sticky.
21 November 2013
Rated

3.0

out of

5.0
 by
Oboist
Comfortable, spacious room, air conditioning was the problem.
I was impressed with the size of the room and the amenities. The bed was very comfortable and I liked that there was choice of either a firm or soft pillow. My only issue was the room temperature. I like the room cool in the evening while I sleep and I set the thermostat to 62 (F). I woke up early in the morning practically sweating. I checked the temperature and it was over 70 degrees. The only air coming from the vent was from the fan. When I asked the maid, I was told that the air conditioning was turned off after the summer although it was evident that the hall was air conditioned. I was told to open the window which didn't open too far and once the curtains were drawn, offered little respite from the heat.
13 November 2013
Rated

5.0

out of

5.0
 by
BorisCat
Excellent Comfortable Stay
Excellent service, comfortable beds, very well appointed, clean, great location close to nice restaurants. Good value. Will definitey stay here again.
09 November 2013
Rated

4.0

out of

5.0
 by
pepper1
Great location
We have stayed at this property on multiple occasions and have always been treated well. The staff is very sensitive to our needs and the location is close to where we want to be. The hotel is undergoing some minor renovations and should be a better place to stay once these are finished. The gym is small and could use some updating but does serve it's purpose. We will be back.
06 November 2013
Rated

3.0

out of

5.0
 by
sunny8
Good location on Bloor across from the university of Toronto
The location was good as the workshop I attended was just a short walk away at the University. However, the most annoying part was the loud music I heard every night. I assumed it came from the bar/restaurant attached to the hotel. The entertainment would begin every night and last until about midnight or one in the morning. I heard it pretty well and I was on the 9th floor. I'd hate to think what the people on lower floors heard. Kind of annoying when you are trying to rest up for the next early morning.
30 October 2013
Rated

5.0

out of

5.0
 by
laklar
Clean room and very friendly staff
Great location for what I was in Toronto for. I REALLY liked the location. Easy walking distance to University of Toronto. Room was on the 14th floor. The decor was a little tired but my room was clean and everyone I encountered that worked there was very nice and helpful. Parking garage was convienient although more expensive than I thought it should be :) I had a queen bed and no fridge, so it might have been worth it to get a king just to have the fridge. I did not eat in the hotel pub so I can't comment on that. Overall it was a nice stay and no complaints!
30 October 2013
Rated

2.0

out of

5.0
 by
jpkochan
hotel overall
This hotel is far too expensive for the mediocre quality it provides. The rooms were hot, especially in the upper floors. The air conditioning was turned off (prematurely) to all the rooms while the hallways remained air conditioned! The engineer and manager were unwilling to turn it back on. This made for 2 long and uncomfortable nights. There were no in-room amenities. No bar. The refrigerator was empty. Ice machines were present on only 5 of 12 floors, and a vending machine was available on only one floor. With the exception of the hotel's excellent location and cheerful front desk staff, everything else about the facility was remarkably average to below average.
23 October 2013
Rated

3.0

out of

5.0
 by
Nitpicker57
Some improvements needed
Great location that is close to Toronto City airport and all the important places of tourist interest. An enthusiastic young lady at the front desk (they need more of these) gave us a nice and quiet room on the 12th Floor. However, some of the elderly front desk personnel do not have a pleasing disposition. It seems they don't like the job. The restaurant attached to the hotel, to say the least, is not up to the mark. Would not want to visit it again! Chairs are soiled and shabby. Crockery and silverware could be cleaner. Service is good and friendly though.
23 October 2013
Rated

2.0

out of

5.0
 by
Ang1977
In need of updating.
Arrived for 2 days in Toronto city centre ended up changing hotels! Staff not welcoming or helpful, simple requests seemed to be too much trouble. On arrival shown to allocated room which was extremely outdated, upon our request moved to a different room which was slightly better. Decor in both rooms outdated, rooms generally clean but very tired. Disappointed as we have stayed with holiday inn many times before & see the chain as a reliable stay, very disappointed. As a frequent traveller will think twice on future trips.
15 October 2013
Rated

5.0

out of

5.0
 by
robert5555
Enjoyable stay in a quiet comfortable room
I booked this property at the last moment and was very pleased with the fast checkin and my request for a quiet room and a fridge was accomodated due to my medical condition. I found this property was consistent with other Holiday Inn's and Holiday Inn Expresses I have stayed at. The room was a good size with very comfortable bed, nice tv a good sized desk and large bathroom which appears to have been renovated with a large comfortable tub/shower. I had a very restful sleep. I made use of the internet in the lobby as I did not have a laptop. this hotel is situated near a subway(metro) and close to many restaurants, grocery stores pharmacies etc. It is near the University of Toronto and in a central area just a few minutes to downtown by subway and it's in a nice safe area. I highly recommend this hotel and would not hesitate to stay here again
06 October 2013
Rated

5.0

out of

5.0
 by
Canuck33
Great small hotel
This Holiday Inn, with pleasant, efficient staff and clean rooms, is in a great location and at a good price.
04 October 2013
Rated

4.0

out of

5.0
 by
wakami58
Quiet
I had requested a quiet room when prebooking my stay. I was very pleased with the room that we were assigned. Toronto can be a noisy city, but we both had good sleeps.
30 September 2013
Rated

4.0

out of

5.0
 by
Yg041
Good location
The hotel is located near subway stations and shopping center, and very convenient to go anywhere. Staffs are friendly and efficient. The room was clean but a bit shabby. Internet access (wireless) was a bit poor, though it could have been better if I had chosen a paid option. Overall, I stayed there for 5 days and didn't have any trouble. I enjoyed my stay. Thanks.
28 September 2013
Rated

4.0

out of

5.0
 by
Kuna
Comfortable stay.
I'm not fond of staying in hotels or motels; however, this overnight stay was comfortable and relaxing. Room was clean and the staff was very friendly and helpful. Would recommend to friends and relatives.
24 September 2013
Rated

3.0

out of

5.0
Good stay, with a few exceptions
Overall, it was a good stay. The staff was friendly. The room was clean. The shower wasn't great. It needed fixing. The faucet was very hard to work and needed replacing. The hair dryer died on me while using it. I mentioned it when checking out - all they did was thank me for mentioning it and made a note of it and didn't give me any compensation. I expect everything to be in working order in my room. I also wanted to order room service but the kitchen closed at 10pm which was disappointing. It would've been nice if they had stayed open a little later. Especially being the first weekend of TIFF. I will recommend this hotel because of the price and the location, however. I was able to get a good rate through their website and toll free number - the rate included parking which was great. Thanks.
13 September 2013
Rated

4.0

out of

5.0
 by
EvaX
GREAT location for Toronto
Recently stayed at the Toronto Bloor-Yorkville. Location is great. Super short walking distance to three major museums - Royal Ontario Museum, Bata Shoe Museum, and Gardiner (Ceramic) Museum. Easy access to two subway lines. Grocery store across the street. Loads of shopping a couple of blocks away (though I didn't do that#. Walked to many more attractions including all the way to the waterfront #45 min). As Platinum Elite member, I received two choices of freebies, such as points, discounted parking, upgraded Wi-Fi. The room itself was comfortable though there is a slight musty smell when you first walk in. Otherwise, room is good sized and beddings were good. I did not try the hotel food; Toronto has plenty of good food choices.
10 September 2013
Rated

4.0

out of

5.0
 by
dontdonicknames
Review
My only complaint is one I have with most hotels these days: Not everyone likes to sleep under a down duvet. I find it much too hot and end up cranking up the air conditioning which is not good for the environment nor for the hotel's energy bills. How hard would it be to provide a blanket, left on a shelf in the closet?
08 September 2013
Rated

5.0

out of

5.0
 by
Harv2013
Visting sister in Toronto
The hotel was cute. The staff was very nice. The location was perfect. Parking was reasonable and very convenient. Issues: The elevator broke one day, so it took forever to leave the 12th floor. Improvements: I asked for bottled water at the front desk, and they did not have any unlike many other hotels in this chain. Overall though, I was happy and plan to stay there again in the future. Oh, the perks for being a platinum member here are great so this alone is a reason to stay here again.
05 September 2013
Rated

5.0

out of

5.0
 by
willow088
great location
great location, attentive staff always clean . never a problem.
03 September 2013
Rated

3.0

out of

5.0
 by
jpnova
Nice place, but poor breakfast
All in all my stay was pleasant. However, some remarks: The breakfast war very poor: Just different versions of scrambled eggs (with french fries!). I would expect some healthy food alternatives like cereals with milk or some slices of bread with cheese or jam, optional a portion of fruits, etc. I don't like air conditioners and prefer get fresh air by opening the window. Unfortunately this was not possible except for 10 centimeters. There was no fridge / minibar on the room.
03 September 2013
Rated

4.0

out of

5.0
 by
Gordon999
Summer vacation
We were disappointed that the hotel did not have rooms with two queen sized beds - only doubles - so it was tight for a family of four. Speaking of four, I was quite disappointed that the maid only provided three sets of towels and faceclothes each day that we requested service, even though we left a tip. I had to call for an extra set every night, but they were brought promptly to our room. They also provided tooth brushes and tooth paste when we asked for it when we first arrived. Overall, we enjoyed our stay and will go back again the next time we visit Toronto. Oh, it is very close to all subway lines and to the Yorkville shopping area. The nearby Bata Shoe Museum was amazing, as was the Royal Ontario Musem just a short walk away.
02 September 2013
Rated

5.0

out of

5.0
 by
Kubusz
consistently excellent service
why do I keep coming back year after year? It's the Staff. Always pleasant and helpful. Housekeeper lent me an adapter, another retrieved and held a mislaid adapter for pickup. AL
02 September 2013
Rated

2.0

out of

5.0
 by
Selenio
Worse than the other Holiday Inn Downtown in Toronto
I have stayed at this Holiday Inn and also at the other one at Carlton. Unfortunately there is a world of difference between the two. I would stay at HI at Carlton (Downtown Centre) again but this Bloor Street one is actually significantly inferior. (a) Air conditioning was very noise in the room; and is so loud that I had to have it off all the time while it was very hot. (b) There is flat panel digital TV in the room. However, analog channels (lower channel numbers) are not watchable - have lines and noisy as one expects. Only a few clean higher channels. Many channels listed in the TV guide card in the room were missing (c) Tinny small wardrobe - cannot hang my clothes. (d) Very noise bar-restaurant over the weekend (e) Worn out chair at the study desk (d) Only pretends to be eco-green friendly. Asks you to reuse towels to help the environment but then tries to sell you bottled water ($3.50) by placing it in the middle of the desk! (e) The basin (sink) overflow hole does not work and the water overflows onto the ground. My advice: Stay in the other Holiday Inn on Carlton - much better
31 August 2013