Skip Navigation
English
|
|
|
|

Sign In

Book online or call: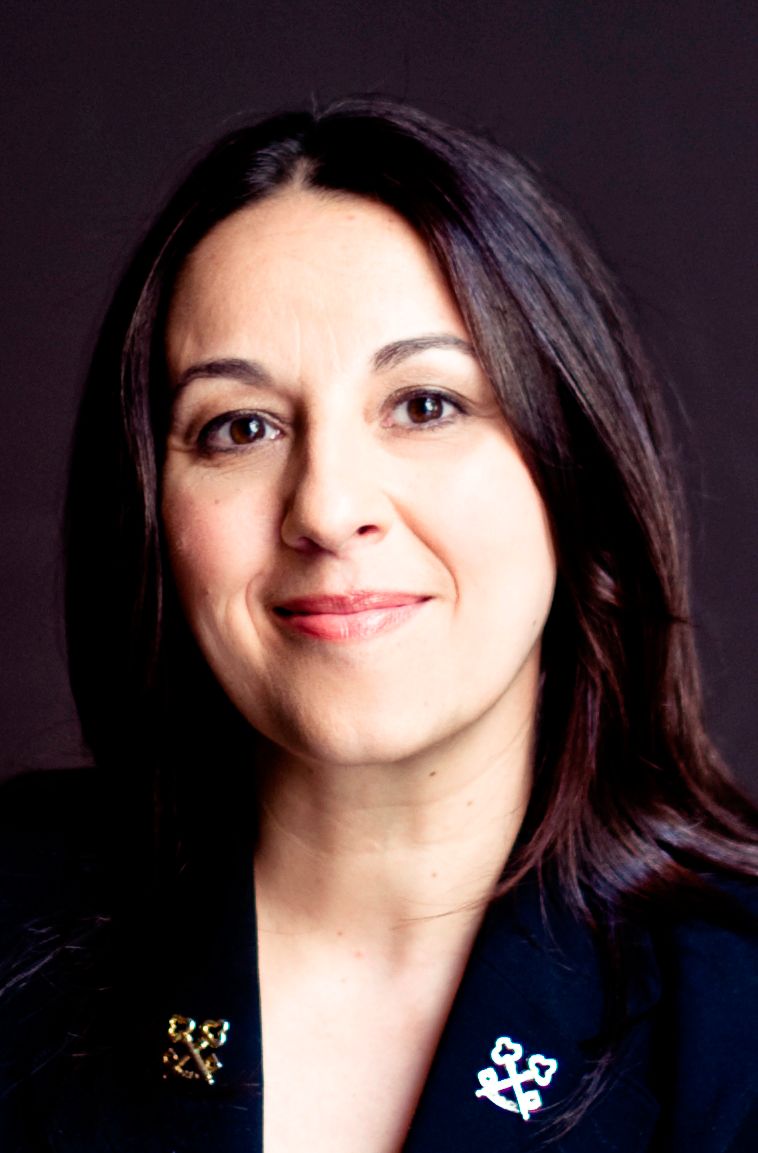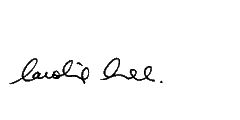 Insider Tips
LOCAL CULTURE
Weekend Transit
On Saturdays and Sundays a family of 2 Adults and 4 Children (under the age of 19) can enjoy unlimited 1 day travel for a $10. Pcik up a Family day pass at any subway stations.
LUXURY HOTEL WITH BOUTIQUE CHARACTER ON TORONTO'S FASHION MILE
Luxury Toronto hotel in the exclusive downtown Yorkville neighbourhood. Steps away from high-end restaurants, boutiques and art galleries, as well as the University of Toronto and major museums such as the Royal Ontario Museum. Superior facilities include an award-winning restaurant, Signatures; exclusive and newly renovated vodka bar, Proof; a fabulous outdoor patio, SkyLounge; and 7,000 square feet of recently renovated meeting venues that boast natural light and pillar free space.
HOTEL HIGHLIGHTS
Restaurant & Lounges

Signatures leaves a lasting impression with global fusion cuisine while the Skylounge takes patio dining to new heights. PROOF Bar is Toronto's pla...

Amenities & Services

The 8th-floor fitness centre features Life Fitness equipment, free weights, a sauna and an indoor pool. Massages are available by appointment in pr...

SPECIAL PACKAGES

There's always something special happening at an InterContinental hotel. Whether you are looking for a fun-filled getaway or a place to host your n...
Toronto Yorkville
220 Bloor Street West

Toronto

,

ON

,

M5S 1T8

Canada

Front Desk

+1-416-9605200
Languages spoken by staff
Arabic, German, Greek, English, Spanish, French, Hindi, Hungarian, Italian, Korean, Punjabi, Polish, Portuguese, Russian, Tagalog, Turkish, Chinese
Pet Policy
Pets allowed, subject to conditions set by the hotel. Extra charge will apply for deep cleaning.
Pet Deposit $50.00 per stay
Pet Fee $25.00 per night
CHECK-IN

3:00 PM

CHECK-OUT

12:00 PM

Late Check out Available
Accessibility
Service animals allowed
6 Room(s) with Accessibility Standards
Parking
Guest Reviews
Rated

3.9

out of

5

 by

333

reviewers.
Rated

4.0

out of

5.0
 by
kgreens
Great service and location
Very friendly customer service. Easy check in and check out willing to share information of the city and what attractions were near by, Good free breakfast and great internet speed.
12 June 2014
Rated

2.0

out of

5.0
 by
Chi-nurse
No water!
As i was checking in for my 2 night stay I was immediatly made aware that a water main had broken just outside of the hotel and there was currently no running water and they were unsure of when it would be restored. It was already difficult for me to find a room downtown for the weekend so i decided to tough it out and see what happened. Returning late at about midnight was told there would be water in the AM. In the AM still no water. The manager told us honestly that he didnt want to make empty promises to us as this issue was beyond the hotels control. I wasnt charged for my nights stay but did have to move to another hotel that afternoon. The hotel is overall clean with some minor flaws in the furniture but is fairly modern. The location is great for downtown siteseeing. It was just a bad senario for my weekend getaway. Free Breakfast was decent.
12 June 2014
Rated

1.0

out of

5.0
 by
Iamnotaprincess
Run down and dirty room
Were this the first Holiday Inn Express I ever visited, there would never have been a second. #Dirt on the floors along the walls #Dirt in the corners #Stains on the carpets #Warn carpet in the rooms #Breakfast "room" is hot, noisey and overcrowded
09 June 2014
Rated

3.0

out of

5.0
 by
Travellers To Go
A Passable stay
Pros: Location was central to my downtown meetings Rooms were clean, beds comfortable Reasonably priced for the location Paid indoor parking for standard height vehicles Free hot breakfast Cons: Business Center is a single PC
09 June 2014
Rated

4.0

out of

5.0
 by
Gamma G
Great bed and love the service
Only want to mentions a couple of things............no fridge for munchies and drinks. No pool for the kids to take a dip in. It was a very nice spot, right next to my daughters condo, but she has only one bedroom so my grand daughter and I stayed in the Holiday Inn. The room was very nice but people coming in after midnight were heard partying in the hallway.
05 June 2014
Rated

4.0

out of

5.0
 by
Ciderboy
Good value comfort
We stayed at the Holiday Inn express downtown and found it to be very comfortable. We were on the 15th floor and had a good view and obviously being so high up, we had no noise interference! The hotel staff are very helpful and gave us good tips on where to go and how to get there. We would certainly stay here again if in Toronto. Thank you
05 June 2014
Rated

4.0

out of

5.0
 by
dcorn35
Great Service and Breakfast
The hotel employees were very polite and accommodating. The room was clean. The only issue was that the air conditioner was not working properly, so the room was a little warm to me personally
04 June 2014
Rated

5.0

out of

5.0
 by
carolyn57
Beautiful room, free breakfast, and excellent service
This hotel is excellent and well located in downtown Toronto. The rooms are beautiful and quiet, and the free breakfast is a plus. Also, the staff are wonderful. I highly recommend this hotel!!
04 June 2014
Rated

1.0

out of

5.0
 by
PreppyDC
Would not come back
This place is overdue for a renovation. Everything is old, stained, and dingy.
01 June 2014
Rated

4.0

out of

5.0
 by
Jimmy R
Great location
I stayed here in May 2014, needed a location close to a rental car dropoff and the train station. The location is great, a gas station one block away to fill up my rental car, a short drive to the rental car dropoff location, and then a short walk to the train station. The train station (Union Station) is also a short walk from the hotel. Walking distance (some only 30 seconds) to a few different restaurants and bars, a nice park across the street. The staff were proactive in making sure everything was ok with my stay, even gave me a follow-up call about an hour after I checked in, even though I had not had any special requests. The breakfast was standard HI Express, no complaints. The elevator for the hotel also went down to the parking garage, so no tricky access. One thing that surprised me was there was not a refrigerator in my room, I stay in a lot of HI Express and I think I always have a fridge. I'd stay here again.
27 May 2014
Rated

3.0

out of

5.0
 by
bec27
Very average accomodations
The most obvious thing about this hotel is that it is old and in need of some remodeling. Hallway colors and room colors are rather dreary. The carpet in our room was frayed in several places, the edges of the carpet along the baseboards looked dirty, the bathroom was small compared to other hotels I have stayed in at a comparable cost, the room was small with not much space for two people to comfortably navigate. The bathroom although reasonably clean looked a bit raggedy. Beds were good. The best thing about this hotel is the location. Easy in, easy out. Close to public transit and good parking facilities if you brought your car. If you just want a bare bones place that is reasonably prices (compared to other hotels in Toronto) then go for it. Oh, you get a free breakfast.
18 May 2014
Rated

3.0

out of

5.0
 by
Zoomp
Super friendly staff, old room, needs some work
My bathroom doorknob was broken, and the double-doors into the garage was a pain, as the one handle was pointing down, rather than to the side.. so when you're carrying something, it's tricky to open. Overall, super friendly staff... the hotel is just old and showing it's age.. time for an overhaul.
14 May 2014
Rated

4.0

out of

5.0
 by
Steph1952
A comfortable stay
We stayed one night. Check in was very well done handled by a very friendly and knowledgable staff. The room was very clean and comfortable, and the location was perfect within easy walking distance to the Eaton Centre. Underground parking was available for an additional $20, and the nice thing was that it is patrolled by an attendant. Overall a very pleasant experience. We would stay there again.
09 May 2014
Rated

3.0

out of

5.0
 by
CoachCus
Not a value deal
The hotel is a very nice hotel. Had issues with booking. Had to cancel one of three rooms, they canceled two. The person I spoke with had poor English language skills. Thankfully, I called a couple of days ahead to verify, as I had a feeling that the person had screwed it up. They put me through the wringer to get my room back. Was not happy to say the least. The hotel was fine, but a bit over priced. One of my party made a couple of phone calls which ended up costing me $40. Ridiculous!!!
07 May 2014
Rated

3.0

out of

5.0
 by
Nicole66
Comfortable, downtown hotel.
It's a clean, comfortable hotel, located at the centre of Toronto city.
04 May 2014
Rated

5.0

out of

5.0
 by
NickMtl
Great hotel, not too far from the Financial District
I booked this hotel as all the ones close to our office were sold out and this was a 12$ cab ride from the office (or 15 min walk). I didn't know what to expect, but I have to say I was very surprised. The hotel staff were amazing, extremely friendly front desk staff who made it known that they would help you with anything you needed, and were even great just to have a friendly conversation with while waiting for your taxi. Same goes for the housekeeping employees. The rooms are very clean and the bed very comfortable, I slept like a rock which is not easy for me in a hotel. The only two items I would comment on are that, while clean, the bathroom was a bit dated and you couldn't close the black-out curtains all the way (for those who like it pitch black when you sleep#. I didn't have the breakfast even though it was included #not a breakfast eater) but it seemed to be quite the offering of cold and hot foods. Free wifi is a big bonus, especially for a hotel in Toronto which often charge for that. Would definitely stay again!
03 May 2014
Rated

3.0

out of

5.0
 by
the J's
Good Value
Have stayed at this location a few times. The experience is always consistent. Good location and offers good value.
03 May 2014
Rated

2.0

out of

5.0
 by
Towelmantoo
Some attention to property in order and front desk not too welcoming
Overall, experience was fair compared to other Holiday Inns. First, the Front Desk was NOT welcoming at all. I felt like he could care less if we there! So much so, he forgot to give me my room key. Second, I was told parking was $10 and it was $20. Second facility needs some TLC. For example, door going into the garage needs one screw to fix door lock that rubs so badly on door frame it is hard to open. Based on wear, it has been like that a while. Beds are okay but, mattress pad was so lumpy I had to get up in the middle of the night to flatten it out. Breakfast crew were FANTASTIC - They were incredible keeping things stocked, clean, and being out of the way.
30 April 2014
Rated

5.0

out of

5.0
 by
Military chaplain
Great value in the heart of the city!
This comfortable hotel with its polite and competent staff make for a delightful visit in the heart and historic core of the city. My only suggestion would be to have small fridges in the rooms for longer tourist stays and to hold the purchases from the Saint Lawrence Market.
13 April 2014
Rated

4.0

out of

5.0
 by
69Hank
111 Lombardi Peace and quirt inthe Financial district
This hotel is a great out of the way hotel within easy walking distance to the head offices of many of my clients, very nice queit neighbourhood. I'll stay again.
13 April 2014
Rated

5.0

out of

5.0
 by
Diane8
Friendly Helpful staff.
We really enjoed our Toronto stay at the Holiday Inn Express . The staff was friendly, smiling and always ready to help. Our room was comfortable and enjoyable. We would definately go back and recommend to others.
12 April 2014
Rated

5.0

out of

5.0
 by
Toms8888
Convenient location
Close to anything you could desire in downtown Toronto. My only complaint would be the tired look of the hotel. The room itself was comfortable and the breakfast was wonderful.
10 April 2014
Rated

4.0

out of

5.0
 by
I'm Just A Guy
Comfortable, But Dated
Room was clean. Hotel was quiet. Located near many restaurants, bars and not too far from The Rex jazz club. (Just a bit of a walk.) Carpeting, especially on the top floor, was dated, old and dirty-looking. Needs a bit of a remake. Internet access was good. Cable TV was limited. Getting a little tired of the same breakfast choices. But what to add? Overall, I got a nice night's sleep in a cozy, clean room. That's all I was looking for.
07 April 2014
Rated

5.0

out of

5.0
 by
Essbee
Front Desk Staff
Front Desk staff Ravish was helpful, courteous and very professional.
03 April 2014
Rated

1.0

out of

5.0
 by
Kelsooo
Will never be returning again
This hotel experience couldn't have been worse. We arrived and didn't know where to park, so we walked in asking where to go because we were parked in a no parking zone on the street and the desk people said we were fine there until we got our room keys and access to the parking garage. There was a $100 security fee that we were not aware of and didn't have the money on us so we had to FaceTime home to have someone transfer funds for us, being were from America and could not call in Canada. They would not let us use their phone at the desk. Once we finally sorted that all out we went out to move our car to the garage and we had a parking ticket... so much for we were fine where we were. Then we got up to our room and it was behind the elevator. It smelled old and musty, and we ended up being late to our concert. Not to mention that when we booked we were informed that it was a 12 minute walk to the ACC to find out it was about a 40 minute walk, so we ended up taking a taxi which we didn't plan on. Then after the concert, we went up to go to bed, opened up our pull out couch and we didn't have pillows or blankets for it. We called down to the front desk and they said they didn't have any for us either. Horrible experience. We will never be returning!
03 April 2014
Rated

1.0

out of

5.0
 by
Kc2689
Old rooms poor breakfast
No microwaves in the room or fridges rooms were clean the breakfast was horrible all microwaved eggs and bacon was just gross most of the staff were friendly except one east Indian Feller who was not nice at all they also said I would have a room when I got there at 630 am which then there was no room till 3 that day after being up for 24 hours I had to wander around the city till the called and told me my room was ready overall it was a terrible hotel I will never stay here again also there are no ice machines on every floor and this was 150 a night which is steep for what you get !!!
02 April 2014
Rated

4.0

out of

5.0
 by
acader1
Good place for a short night stay in downtown
This place is good value for money for a short stay in downtown with convenient access to many places and offices. The staff is friendly and willing to help. At times it may be quite busy (breakfast specially).
31 March 2014
Rated

1.0

out of

5.0
 by
uuuuuuu
Run Down
I found the front desk staff to be helpful, they even offered me a larger room on the 6th floor. When I got to the room I found it musty the furniture seemed old & over used there was a cut on the desk chair &the cupboard doors were shabby. there was dust accumulated around all of the base boards. I asked to look at a room on the 3rd floor I found that this room was in the same condition however smaller.The breakfast seemed very standard with a lack of fruits. I would not stay hear again.
23 March 2014
Rated

3.0

out of

5.0
 by
DocWadoo
Not worth the price
I was very disappointed to see the outdated and old looking building and lobby. It was no were close to the standard of what a 3 star hotel should be. The rooms were fairly small, had old run down furniture and were not very clean. The parking was over priced but the breakfast was decent. Over all, the experience was disappointing!
21 March 2014
Rated

4.0

out of

5.0
 by
Mom&J
Convenient
The convenience and value of this accommodation suited us very well. The property itself is clean however very worn through age and use. May be in need of an update or two but I would not discard this hotel as an affordable option if you'll primarily be out and about anyway. (I wouldn't want to hang out at the hotel.) It does not offer in room comforts of a fridge or microwave but breakfast was plentiful and decent enough to start your day right. My seven year old and I walked to the Roger's centre, Eaton Centre and other sights within downtown and easily utilised the TTC when pooped from the day. Indoor parking was affordable at $20/day with in and out privileges. Hope this helps ;)
18 March 2014