Skip Navigation
English
|
|
|
|

Sign In

Book online or call: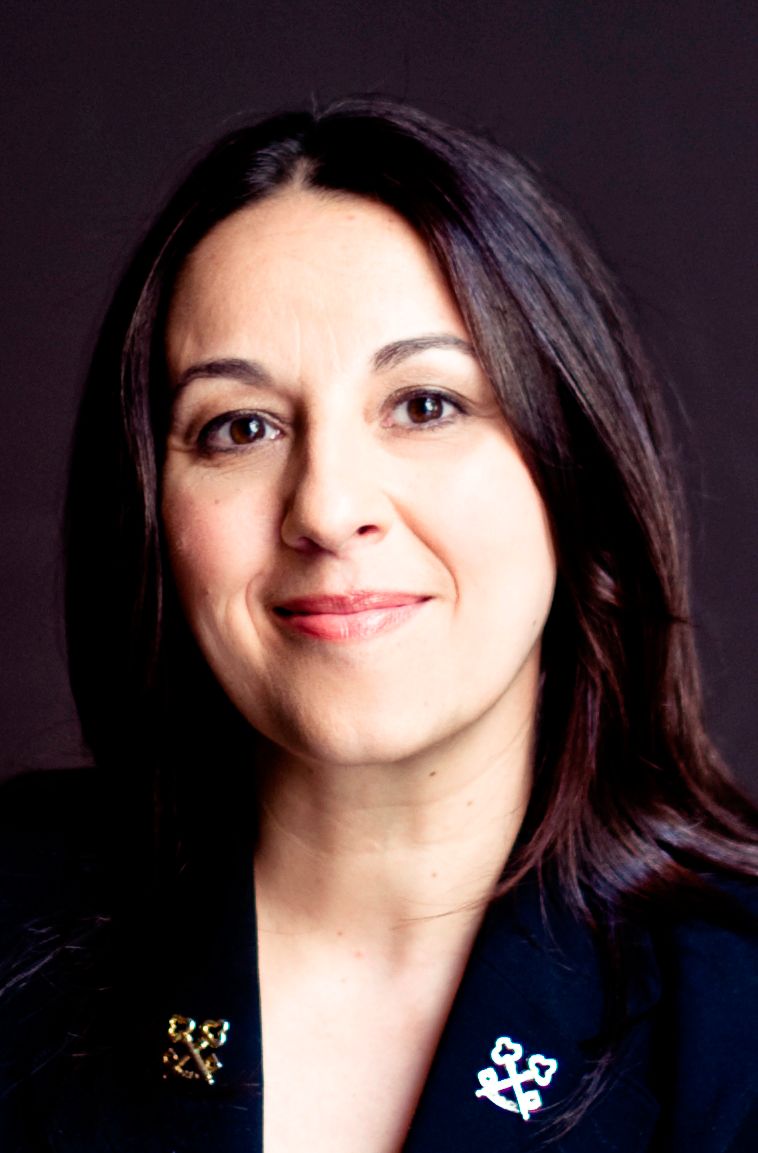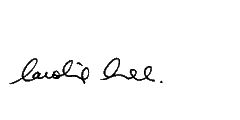 Insider Tips
LOCAL CULTURE
Weekend Transit
On Saturdays and Sundays a family of 2 Adults and 4 Children (under the age of 19) can enjoy unlimited 1 day travel for a $10. Pcik up a Family day pass at any subway stations.
LUXURY HOTEL WITH BOUTIQUE CHARACTER ON TORONTO'S FASHION MILE
Luxury Toronto hotel in the exclusive downtown Yorkville neighbourhood. Steps away from high-end restaurants, boutiques and art galleries, as well as the University of Toronto and major museums such as the Royal Ontario Museum. Superior facilities include an award-winning restaurant, Signatures; exclusive and newly renovated vodka bar, Proof; a fabulous outdoor patio, SkyLounge; and 7,000 square feet of recently renovated meeting venues that boast natural light and pillar free space.
HOTEL HIGHLIGHTS
Restaurant & Lounges

Signatures leaves a lasting impression with global fusion cuisine while the Skylounge takes patio dining to new heights. PROOF Bar is Toronto's pla...

Amenities & Services

The 8th-floor fitness centre features Life Fitness equipment, free weights, a sauna and an indoor pool. Massages are available by appointment in pr...

SPECIAL PACKAGES

There's always something special happening at an InterContinental hotel. Whether you are looking for a fun-filled getaway or a place to host your n...
Toronto Yorkville
220 Bloor Street West
Toronto , ON , M5S 1T8
Canada
Front Desk +1-416-9605200
Languages spoken by staff
Arabic, German, Greek, English, Spanish, French, Hindi, Hungarian, Italian, Korean, Punjabi, Polish, Portuguese, Russian, Tagalog, Turkish, Chinese
Pet Policy
Pets allowed, subject to conditions set by the hotel. Extra charge will apply for deep cleaning.
Pet Deposit $50.00 per stay
Pet Fee $25.00 per night
CHECK-IN

3:00 PM

CHECK-OUT

12:00 PM

Late Check out Available
Accessibility
Service animals allowed
6 Room(s) with Accessibility Standards
Parking
Guest Reviews
Rated

3.8

out of

5

 by

295

reviewers.
Rated

2.0

out of

5.0
 by
BarbZ
Great staff not so great rooms
We stayed for the location, it was a good location for public transportation, and good restaurants. The staff, especially Chris at the front desk, he was super. Rooms, were old, poor quality bed, air did not work, it was hot, stuffy, and not comfortable. The breakfast was OK, did not realize that other Holiday Inn's had more options. IF location is important, this is the place for you. Check with Chris for restaurants and how to get where you are going. Best service ever.
03 August 2013
Rated

1.0

out of

5.0
 by
wander
wander
The only thing about my room was the tiny view of the CN Tower, other then that all was good. Of course nothing that the hotel can control but once you get too many teenagers withOUT someone holding on to their leash they get crazy, stupid and ruin a nice breakfast or a quiet night a nightmare.
02 August 2013
Rated

3.0

out of

5.0
 by
North9
Reward Nights = Very Small Room?
The hotel is in a good location for transportation by subway and the staff was very helpful. There were a couple of restaurants and Starbucks within a short walk. Average TV and cable service. There was a drive-in style movie held in the small park across Adelaide - free. We found the room itself cramped with a tiny closet/armoire taking up one corner. No in-room fridge. The breakfast choices were OK. The eggs were packaged scrambled eggs and were quite salty and served as scrambled one day and served omelet style the next day. The muffins appeared to be frozen and thawed to serve, definitely not fresh. The only fruit was bananas. Yogurt choices were good and the bagels seemed to be average. The pancake maker was the highlight of the breakfast options. The cereal was average. We would consider this hotel for a return trip.
01 August 2013
Rated

5.0

out of

5.0
 by
lior
great place to stay at great location
very nice staff, friendly and helpful. close to all Toronto's attractions. 1.5 hours drive to niagara falls. very recommended.
31 July 2013
Rated

3.0

out of

5.0
 by
Roger111
TLC
This was my 2nd time and was not that impressed. Room need major work. Carpet was very dirty, Bathtub needed repairs plus walls needed cleaning. One upside was the bed was very comfortable. Staff were very friendly and helpful.
27 July 2013
Rated

2.0

out of

5.0
 by
sjmlondon202
fair to poor
was put on floor with father/son baseball weekend...loud till 1 or 2 am no fridge in any of the rooms staff were indifferent to conditions of hotel waited outside lobby bathroom with the light on inside...staff did not bother to tell me you needed a key to unlock it...they could see me waiting right outside the door..... have stayed in many holiday inns and holiday inn express' and this is the worst yet...I've been with the priority club since 2001 the holiday inn express in Swift Current Sask, completely in the middle of nowhere, was 100 times better in terms of customer service, a friendly smile and better amenities than this location
27 July 2013
Rated

5.0

out of

5.0
 by
Sunflower13
Holiday Inn Toronto is an excellent hotel to stay!!!!!
Holiday Inn Toronto is in a very good location and close to restaurants. It is a walking distance to many places that you want to visit. It is clean and the room is really fragrant. Dylan, the customer service staff was really helpful. I strongly recommend this hotel to anyone who plans to visit Toronto.
26 July 2013
Rated

4.0

out of

5.0
 by
ABond
I keep coming back
With my kids in Toronto, I am a frequent visitor of this Holiday Inn. I like the upgrades that have been made over the last year. The staff are friendly - that means the kitchen, cleaning and front desk people. Love the location. Enjoy the fresh cooked breakfast.
26 July 2013
Rated

3.0

out of

5.0
 by
spocket
Limited onsite parking, room OK, stinky floor
We stayed for a weekend there, for a triathlon race. We were shocked when we arrived to find out that the onsite parking was full. We had to go a few streets away, and leave the car in a sketchy-looking area. We were praying to find the car there the following morning, with all windows intact. The staff was really nice though and the person at the counter went out of his way to try to makes things better for this situation, making sure we had a parking spot for the following day, which was critical for us (early going with lots of luggage & equipment). We were on 15th floor and there was a very bad smell right out of the elevator that would assault us every time we went to our floor. At least, that particular smell did not make it in the room (too much). Room was OK but small and cramped with a lot of humidity. We definitely not feel very comfortable there, but it did the job for the weekend at a fair price. Area itself it not great, but walking distance to Market and Yonge street, which is great. Also, no fridge in the room, which I thought was in all HI Express hotels. You could tell the furniture was ready for it, it just wasn't there. Breakfast was the typical HIE one, good enough for us..
26 July 2013
Rated

4.0

out of

5.0
 by
Jr317
Great Stay
Service at the front desk was great. Room was clean and comfortable. My only cons was that it was really hot in the hotel but most likely due to the heat wave that was in Toronto during that week and that there was no mini fridge in my room.
25 July 2013
Rated

3.0

out of

5.0
 by
the4ms
not up to our expectation
we stayed earlier this year at another HI Express and have had a wonderful experience...however this hotel, in an excellent location, did not compare at all, other than a very similar breakfast....the check-in was slow, there were no adjoining rooms available, one of our 2 rooms was not available until 4:30pm....the a/c in one room weakened during the night...the hallway carpets are worn out....the breakfast area was extremely hot.... on the plus side, the parking availability was excellent and reasonable priced...the rooms and beds were very comfortable.... we would give this HI Express another chance since the location is good
23 July 2013
Rated

1.0

out of

5.0
 by
oriffaz
Nice Staff, but not enought to make up for hotel
Old hotel, Small rooms, 3rd world air conditioner on hottest day of year. Breakfast was edible, but no one in my family enjoyed it. We planned on staying 3 nights and checked out after the first night. Staff was very pleasant and nice, just not enough to make up for the hotel
22 July 2013
Rated

5.0

out of

5.0
 by
TwinsFan
Great Value Weekend
In town for the weekend to take in the Blue Jays. What a great location to do so at a great price and with great service. Staff were excellent in helping out. Great Value
18 July 2013
Rated

5.0

out of

5.0
 by
Lebsley
GREAT STAY
Very central in Toronto - all the sights to see are within walking distance be it the CN Tower, the Blue Jays Stadium of a ferry trip over to the Islands. Hotel rooms are really comfortable, offering all the amenities you need and the breakfasts served are a real delight with lots of choice. When the hotel gets busy the lifts can take some time and the WiFi although ok in the hotel lobby not so good in the rooms.
16 July 2013
Rated

4.0

out of

5.0
 by
Portly
Three Night Stay
Everything was good, patricularly handy was the onsite parking, Is getting dated though but still clean and friendly service
15 July 2013
Rated

5.0

out of

5.0
 by
note
Good choice for a hotel in Toronto
We had a very good experience at the Holiday Inn Express Downntown: great breakfast, nice size room and comfortable bed, safe for your passports available in the hotel, parking on site, easy to walk to the major attractions and restaurants, and a computer in the lobby which was great for checking our email messages and printing out maps since we walked everywhere for the entire week. It was only a 20 minute walk to Union Station to take a subway to additional attractions.
14 July 2013
Rated

4.0

out of

5.0
 by
jonililo
Full Breakfast
We were happy to find that they offered a full hot breakfast. Would like to have had fresh fruit everyday and something besides bananas. The room was clean and beds comfy. Location was a bit of a walk from major sites, but onsite parking was a breeze. The A/C in the room was fantastic! There was none in the hallways, so that made it stuffy while waiting for the elevator. We would stay again.
10 July 2013
Rated

5.0

out of

5.0
 by
loonbird63
Breakfast is Fantastic,staff is very helpful
Great Place to stay if you are visiting St Mike's Hospital within walking distance, and the breakfast is fantastic.
03 July 2013
Rated

3.0

out of

5.0
 by
xcrunch
Just a basic average hotel
We have traveled extensively throughout the world, and what makes a hotel great, is the people and the attention to detail. This hotel although centrally located, does little to wow anyone. Upon arrival the service was great, but upon leaving the service lacked and had a lot to be desired. The rooms are just ok, and need some attention to detail in making the traveler have a better stay.
27 June 2013
Rated

2.0

out of

5.0
 by
Pops51
Disappointed
After reading the review, and after staying at Holiday Inn Express properties in many locations, i was looking forward to this stay in Toronto. The room itself was decent. Bed was comfortable. It appeared, however, that the room was not very clean. The common areas were old-looking, in need of updating and a serious cleaning. If you are used to the standards set by Holiday Inn Express: simple rooms that are clean, great breakfast, great customer service, then you will be disappointed.
26 June 2013
Rated

5.0

out of

5.0
 by
odalys
Friendly staff, comfortable, convenient, affordable
First, this is a great location in downtown Toronto at a great price. It is clean, comfortable, and quiet. Breakfast is included, and offers a wide variety of options. Most importantly, the staff was very friendly, making sure that I was satisfied with the accommodations, and very helpful with transportation arrangements when I needed them. I will definitely stay here again the next time I'm in Toronto.
26 June 2013
Rated

5.0

out of

5.0
 by
FY2013
A Fairly Comfortable experience!
Had vacation with my wife flying from Vancouver to Toronto, taking airport shuttle bus to Subway terminal, then we took 2 subway lines, and reached nearest station to the hotel with total and only C$3.- / each person, followed by 10 minutes walk to the hotel. (If you are strong enough to wheel one of you luggage, and the weather is fine, it's no a big deal.) Good location, very quiet. Less than 10 minutes walk to the main street! Almost in walking distance to all sites near downtown, incl. famous U of T - University of Toronto, and the classic train station. Friendly staff at receiption, willing to help when you need help or support from them. Could be with a bit more smile when guests entering into the lobby/receiption. In general, we are very happy with the stay. Simple but good enough breakfast. Could be better if there is a basket of apples for guests. Good size of room, with two bag of ground coffee for the coffee machine in the room, so we can make decent cups of coffee by ourselves.
24 June 2013
Rated

4.0

out of

5.0
 by
VEERAVENKATAPINISETTI
Comfortable location for stay and good hospitality
Comfortable location for stay and good hospitality
22 June 2013
Rated

5.0

out of

5.0
 by
Julie32
A Great Place to Stay
This was my second business stay in a few months and once again I had a great experience. The room was lovely, the staff very helpful and a great breakfast. This hotel is a great value and considerably nicer than nearby hotels which charge higher rates. The only down side is no gym (I didn't try the "get a pass to go to a nearby gym' option) - but the stairs are always there and beautiful St. James Park is across the way. Highly recommended!
20 June 2013
Rated

5.0

out of

5.0
 by
Margrit
Excellent help by staff
Thanks to the staff for the help when an ambulance was needed for my husband and the assistance with being able to renew my room on a daily basis as long as necessary until we were able to travel. My husband was indeed in critical condition but is recovering after a gall bladder removal back home in the States. I am looking forward to visiting Toronto again in the near future and definitely will choose your facility again! Many thanks!!!!!
20 June 2013
Rated

4.0

out of

5.0
 by
PIyugoya
Value for money for night stay
There could be more facilities and personal attention.
17 June 2013
Rated

4.0

out of

5.0
 by
GAM22
GAM22
Very friendly staff. I would wish they had queen size beds instead of double beds.
13 June 2013
Rated

4.0

out of

5.0
 by
pazzaclod
good
pro's : location, cleanless of room and cummon areas, size of the room (i got an upgraded as a priority rewards card holder i don't know how the regular rooms are though), variety of breakfast. con's: during the night something very noisy ( i couldn't understand what it was) was starting to work and it intermittently goes all night long; breakfast hours during the week (only until 9,30am, i would have prefferred at least until 10am ); pillows too high
12 June 2013
Rated

3.0

out of

5.0
 by
Me73
Long time guest
I have stayed in this property when in Toronto since it was built. I have come to know a number of the staff members and feel like I am returning to visit friends when I come here. However the inadequacy of the on site parking and the lack of fitness facilities (rather the management's failure to address either of these long standing shortcomings) may drive me to find a new home away from home in Toronto.
10 June 2013
Rated

4.0

out of

5.0
 by
Osakawayne
No Frills, but good service and location.
This hotel is a place to get some good sleep in a good location. I recommend this for business people who are there just to get some rest. The people at the front counter are very friendly and the parking system where you have access to exit and enter without extra payment is a bonus in Toronto.
06 June 2013