Skip Navigation
English
|
|
|
|

Sign In

Book online or call: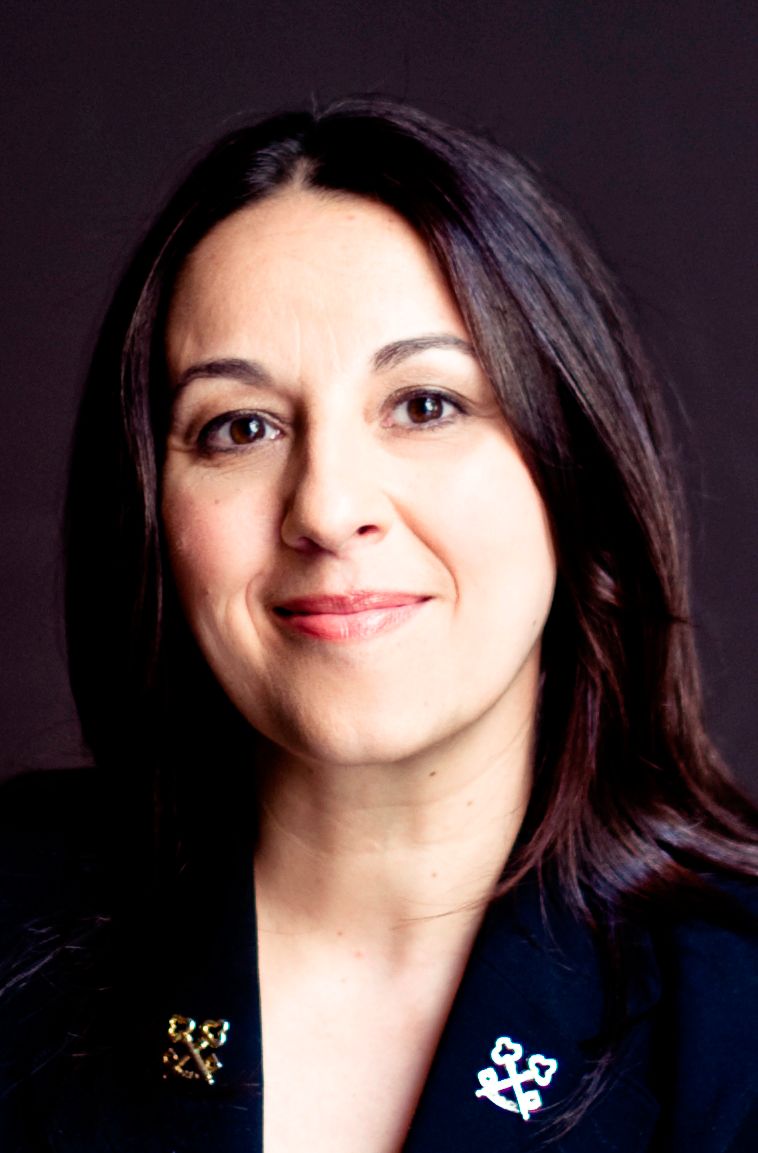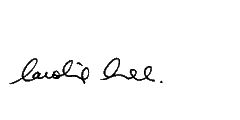 Insider Tips
LOCAL CULTURE
Weekend Transit
On Saturdays and Sundays a family of 2 Adults and 4 Children (under the age of 19) can enjoy unlimited 1 day travel for a $10. Pcik up a Family day pass at any subway stations.
LUXURY HOTEL WITH BOUTIQUE CHARACTER ON TORONTO'S FASHION MILE
Luxury Toronto hotel in the exclusive downtown Yorkville neighbourhood. Steps away from high-end restaurants, boutiques and art galleries, as well as the University of Toronto and major museums such as the Royal Ontario Museum. Superior facilities include an award-winning restaurant, Signatures; exclusive and newly renovated vodka bar, Proof; a fabulous outdoor patio, SkyLounge; and 7,000 square feet of recently renovated meeting venues that boast natural light and pillar free space.
HOTEL HIGHLIGHTS
Restaurant & Lounges

Signatures leaves a lasting impression with global fusion cuisine while the Skylounge takes patio dining to new heights. PROOF Bar is Toronto's pla...

Amenities & Services

The 8th-floor fitness centre features Life Fitness equipment, free weights, a sauna and an indoor pool. Massages are available by appointment in pr...

SPECIAL PACKAGES

There's always something special happening at an InterContinental hotel. Whether you are looking for a fun-filled getaway or a place to host your n...
Toronto Yorkville
220 Bloor Street West
Toronto , ON , M5S 1T8
Canada
Front Desk +1-416-9605200
Languages spoken by staff
Arabic, German, Greek, English, Spanish, French, Hindi, Hungarian, Italian, Korean, Punjabi, Polish, Portuguese, Russian, Tagalog, Turkish, Chinese
Pet Policy
Pets allowed, subject to conditions set by the hotel. Extra charge will apply for deep cleaning.
Pet Deposit $50.00 per stay
Pet Fee $25.00 per night
CHECK-IN

3:00 PM

CHECK-OUT

12:00 PM

Late Check out Available
Accessibility
Service animals allowed
6 Room(s) with Accessibility Standards
Parking
Guest Reviews
Rated

3.8

out of

5

 by

582

reviewers.
Rated

3.0

out of

5.0
 by
PCC Mike
Comfortable Bed but Tiny room
The room was the smallest I've stayed at in a long time. It was very difficult for 2 people to move about the room at the same time. The room was clean but, it had a sizeable burn in the carpet that was very apparent in fromt of the bathroom door. All the doors squeeked and banged loudly when trying to close. The room looked old and stuck in the 1960's in it's apperance. The whole property needs a facelift to be brought up to date and the room size needs to be enlarged.
July 11, 2014
Rated

5.0

out of

5.0
 by
Denise599
Quiet, comfortable room and great location
The hotel is beautiful, the room quiet and comfortable and the staff friendly and efficient. Even on 18th floor, air conditioning was good. Elevators are large and all of them work!
July 11, 2014
Rated

3.0

out of

5.0
 by
JohnnyGD
Adequate
I found this hotel simply adequate. Cleanliness was less than expected
July 10, 2014
Rated

5.0

out of

5.0
 by
Yavuz
Best location
I enjoyed much to stay in Holiday Inn downtown hotel, where has best location and great beds. Moreover it has very reasonable price and service. Everywhere in walking distance and easy to reach to metro systems. Therefore, I suggest strongly to choose to the visitors to Toronto coming first time. Thanks for your hospitality.
July 7, 2014
Rated

5.0

out of

5.0
 by
Bracie
Very accomadating
We had problems with parking due to Hotel lots being full and police close off's in the streets due to Parades. The Hotel made special exception and gave us private parking onsite at the regular cost. We were very grateful.
July 7, 2014
Rated

3.0

out of

5.0
 by
Mikewill
Bed was small asked for king book 8 months in advance got 2 twin
Hotel totally overcharges. Rooms are small beds are even smaller I'm almost positive there twin NOT double. Very disappointed had to ague to have parking removed from my bill cause when I pulled out of underground I could not get back in door would not open. There are better hotels in same area bigger rooms better value. Disappointed after complaining about party's on the floor I was on at 4:00 am I felt like i was interrupting the front desk. I requested a king bed and booked reservations 9 months in advance and they tried putting me in a room that had no view and was tinny.
July 7, 2014
Rated

1.0

out of

5.0
 by
myk1
Worst Holiday Inn I've ever stayed at
I don't even know where to begin to express my displeasure with this hotel. Pros: good location and nice front desk staff. Cons: Let's start with the room: we put on the 15th floor, which appears to be floor where all the plumbing converges. I actually thought there were airplanes flying over heard until my partner pointed out the rumbling noise we were hearing seemed to happen whenever someone flushed the toilet somewhere. I'm not kidding. Thankfully the kind front desk clerk moved us to the 20th floor the next morning and everything was fine after that. The rooms are unbelievably small. This is the second smallest hotel room I've ever stayed in in my almost 20 years of travelling. I would have thought a chain like HI would have enough funds to properly renovate this hotel and double the size of the rooms. Let's move on to the concierge. My partner had been told by a colleague that there were fireworks at the waterfront on the eve of Canada Day. I went down to speak to the concierge. He ignored me for a few minutes until a maintenance man told him I was standing there waiting. He curtly advised me the only waterfront fireworks were at Ashbridges on Canada Day. So imagine my surprise the next morning when I see on the morning news: highlights of the waterfront fireworks from the night before. I'm pretty sure a concierge gets paid to know what is going on in the city...And finally, the hotel had the nerve to try to charge me a nightly Destination Marketing Program fee, at about $10/night. When I questioned this charge, it was removed from my bill. I still can't believe HI would do something like that. I have stayed at other HIs before but this experience has completely turned me off this brand. I will never stay at this or any HI again.
July 6, 2014
Rated

5.0

out of

5.0
 by
Maggie100
Very pleasant, helpful front desk staff.
Our room was clean, bright and the beds were comfortable. The washroom was very clean and I found that it was easy to find all of the necessities. This standard room was a bit small and needed another chair but was okay for a one night stay. The front desk staff were very personable and helpful.
July 6, 2014
Rated

2.0

out of

5.0
 by
Sandwich
Small rooms, mixed service
Rooms are exceptionally small and not in great shape. The carpet and walls in our room were stained and scuffed, giving it a generally grungy feeling. Some of the staff were nice and friendly (the housekeeper was particularly helpful) others were downright rude. We tried to move to a room closer to the rest of out family and one woman at the desk curtly said "no, you're already close enough", even though we were on the other side of the hotel. Then she claimed there were no rooms closer, even though we knew the people in the room next to our other family members had checked out. After we pointed that out she finally agreed to move us. On the plus side, the lobby is clean and modern and the location is good, close to downtown, shopping, the subway and a good grocery store. The pool is nice and bright. Nonetheless, I'd suggest spending a few extra bucks and staying somewhere with better rooms and service. The staff should be given more customer service training.
July 5, 2014
Rated

5.0

out of

5.0
 by
fablous at 45
week of pride
I must say the staff was very friendly and attentive to me and my partner needs we came in for world pride and was not disappointed and the staff I must say was very polite and courteous and not once did I feel like I was not welcome. The staff must be acknowledge for they openness and friendliness to the LGBT community not once did I feel like I was not welcomed
July 5, 2014
Rated

5.0

out of

5.0
 by
roadrunner81
Superb Location, Lovely Room
Had a great weekend here. The front desk clerk was very nice, and the room itself was immaculate, and the bed was extremely comfortable. Best sleep I've had in ages. Nice artwork in the room also. The room was well-stocked with everything I needed. No hunting down housekeeping to get this or that - everything was ready. A word of advice: If you are a late-sleeper, make sure to utilize your do not disturb card before you go to bed, otherwise there will be a knock on the door at 0900 from housekeeping. Overall, I highly recommend this hotel for a great experience in Toronto.
July 4, 2014
Rated

1.0

out of

5.0
 by
jcjc33333
Staff not accomodating and poor attitude.
Very poor customer service and not accommodating. Never been treated with such lack of respect and have traveled the world. Front desk so not organized and if they are going to give pad answers they should all get on the same page. Love when the story changes from staff member to staff member. Not good value for your money.
July 3, 2014
Rated

4.0

out of

5.0
 by
Nadar07
World Pride Visit
From the moment we checked in we were taken care of by the amazing front desk employee who was very quick to check us in at 11:30am which they initially told us would be difficult. After recieving our cards we headed up to our rooms to find everything we needed without having to request anything additional !! It was a really great location as the base of the pride parade was right at our doorstep!! Knowing that the hotel was situated roadside we did not have any issue of noise from any of the windows which was a plus at the end of the night ! Definetly staying here next year and the following years for Pride !! I would definetly recommend this hotel to anyone !!
July 3, 2014
Rated

3.0

out of

5.0
 by
uwish1976
very small rooms
The rooms in this hotel are very small and narrow. They have not been updated or refreshed since this location was under a different name. The best thing about this hotel is it's location, but the amenities and rooms sadly over shadow the location. I would expect this level of hotel if the price wasn't so high. It does have a pool but no hot tub. pool hours changed daily, or at least the staff's idea of the hours changed. It appeared no one knew for sure the hours.
July 3, 2014
Rated

5.0

out of

5.0
 by
Whspr
Great Hotel
Comfortable bed, clean & great service. The staff were very friendly & knew the area. Cleaning staff were great. Hotel is close to everything.
July 2, 2014
Rated

5.0

out of

5.0
 by
Agneska
Great Hotel!
Clean, comfortable hotel with great service. Very well located in the heart of the city. Excellent restaurant with great menu and superb service. We will be back for sure.
June 30, 2014
Rated

5.0

out of

5.0
 by
BlueJays2014
Love the location and the services!!
This is my home away from home..staff are very helpful.
June 30, 2014
Rated

1.0

out of

5.0
 by
Skeeter_Byte
Ridiculously small room, high price
I'm very unhappy with this hotel. Booked ahead only to find out that the rate was high in comparison to other properties nearby. Tried to cancel 40 hours in advance and found out that they require 48 hours notice -- other hotel traditionally can be cancelled by 6 PM the day before, this hotel requires 6 PM two days before!? Expedia called hotel to ask them to let me out of the reservation...NOPE! Ended up staying one night at the ridiculously high rate, and expected at least it would be a nice room for the price. I was wrong. The room I was given was ridiculously small and lacking any character or luxury at all - there was barely enough room to turn around. For $300/night it was incredibly disappointing. Stayed in a different hotel nearby for 2nd night. 1/2 the price, room was twice as nice and location was better. Lesson learned. Not likely to return to Holiday Inn real soon!
June 30, 2014
Rated

5.0

out of

5.0
 by
Moczkodan1
Nice Hotel
We enjoyed our overnight. Check in was easy and quick, our room was ready ahead of the 3pm check in time so that was also very nice. Food in the Bar was good. Service was good. Buffet breakfast was good. Dietary issues were address by a special order breakfast at no extra cost. Very nice. Check out was easy and quick. Thank you.
June 29, 2014
Rated

5.0

out of

5.0
 by
jic1963
地理位置
酒店位于多伦多市中心,对我的出行感觉很方便,尤其距离多大校园,参加了孩子的毕业典礼。在附近办事也很便利,徒步到商业中心只有10分钟的距离。
June 29, 2014
Rated

5.0

out of

5.0
 by
karima
Wow! - Love Holiday Inn Express - Toronto Downtown Centre
Holiday Inn Express - Toronto Downtown Centre was a total wow experience. A perfect experience from start to finish. Very quick check-in (under 5 mins with a pre-booked online reservation), super clean rooms and great amenities. Staff are friendly, quick, kind and very responsive. Felt very much at a "home away from home". Received extra towels, blanket and housecoat without a hassle. Warm salt water pool was perfect for swimming (open early closed late). Love the Holiday Inn Express for it's proximity to everything in the heart of the city at Yonge / College in Toronto. Starbucks in the front of building was a bonus!!!
June 25, 2014
Rated

4.0

out of

5.0
 by
Androc
Comfortable beds, cramped room, very loud fan on the 17th floor
I booked a room for two on a medical rate. Great price. Very happy. Two beds made for cramped room. Great washroom and shower, fridge is a bonus. We don't understand the loud continuous humming on the exterior of the building, at the rear. Actually kept me up most of the 3 nights, not in a position to complain as you get what you pay for. The room was described as an executive room"..............not quite. Great location, great staff, etc. Stayed there before and will do so gain. PS: The only real complaint apart from outside noise which can be fixed by sealing windows was a really squeaky door, and not just ours. My wife told the staff at the front desk and nothing was done about it. You would think the cleaning staff would have a note pad for the maintenance staff.
June 23, 2014
Rated

5.0

out of

5.0
 by
DEBBA123
SERVICE (ENCOMPASSING ENTIRE HOTEL FACILITIES)
I ALWAYS STAY AT THIS HOTEL WHEN VISITING DOWNTOWN TORONTO. HOTEL IS CLOSE TO ALL AMENITIES THAT I REQUIRE ACCESS TO. THE STAFF IS ALWAYS COURTEOUS AND HELPFUL TO MY NEEDS. THE MENU IN HOTEL IS VERY GOOD HOWEVER, IT NEEDS TO BE UPDATED WITH A LARGER VARIETY OF FOOD CHOICES
June 23, 2014
Rated

5.0

out of

5.0
 by
BlueJays2014
great location.
absolutely loved this hotel.the staff is so warm and hospitable. has a great location. walk to all the city's attractions.great food and lavish breakfast buffet. am sure coming back.will reccomend to all my friends!!
June 23, 2014
Rated

5.0

out of

5.0
 by
Claire1359
Excellent service all round
Front desk staff were friendly and courteous . No wait time for check in. Room was clean , bed comfortable. Dining room staff were friendly and did not have to wait long for my order. I would recommend this hotel to family, friends and colleagues.
June 23, 2014
Rated

5.0

out of

5.0
 by
AB0210
Clean, comfy and great service
Everything was excellent. Great experience, thank you!
June 23, 2014
Rated

3.0

out of

5.0
 by
rmorgan86
Inn the heart of Downtown, Toronto
The Holiday Inn Downtown Toronto provides great value for money for the traveler. The staff and experience met the standards of what one expects from Holiday Inn; value for money, courtesy and friendliness, location and comfort. Two issues; The elevators (four) servicing the 22 floors are small and delays are frequent due to sheer volume. The swipe key security pads in the elevators are touchy and not all first-time guests are aware they must swipe, so it is not unusual to see the odd guest "touring" the floors until someone advises them how to swipe and select their correct floor. The fitness room rates a 2/10 and MUST be improved. Broken equipment and the humidity of a tropical rain forest. The adjacent pool scored a 4/10 for me, so poor showing on both counts. The traveler expects better and I am sure this is on the hotel's hit list for improvements. Overall, it is still great value for money.
June 23, 2014
Rated

5.0

out of

5.0
 by
danall
cleanliness and location excellent
absolutely immaculate bathroom and bed. key points when looking for a place to stay. Location is great..close to all shopping and points of interest in city
June 20, 2014
Rated

5.0

out of

5.0
 by
dewsew
Very comfy place.
Loved the Holiday Inn Downtown. Perfect location for our needs and the staff was very helpful and friendly. The beds were amazingly comfortable and the room was quiet. I would recommend this hotel for anyone wanting to be in the centre of town.
June 19, 2014
Rated

3.0

out of

5.0
 by
Traveller from
Small Cramped Room
The hotel is difficult to access from the street because loading/unloading space is almost non-existent. We had to park down the street in order to check-in. Hotel parking is available, but it was full when we checked in. The room was clean, but very small and left you feeling cramped for space to store luggage and move about. There was barely enough distance between the foot of the bed and the wall to walk past, to access the desk by the window. If the chair at the desk was occupied. you could not pass by between the desk and the bed!
June 19, 2014