Skip Navigation
English
|
|
|
|

Sign In

Book online or call: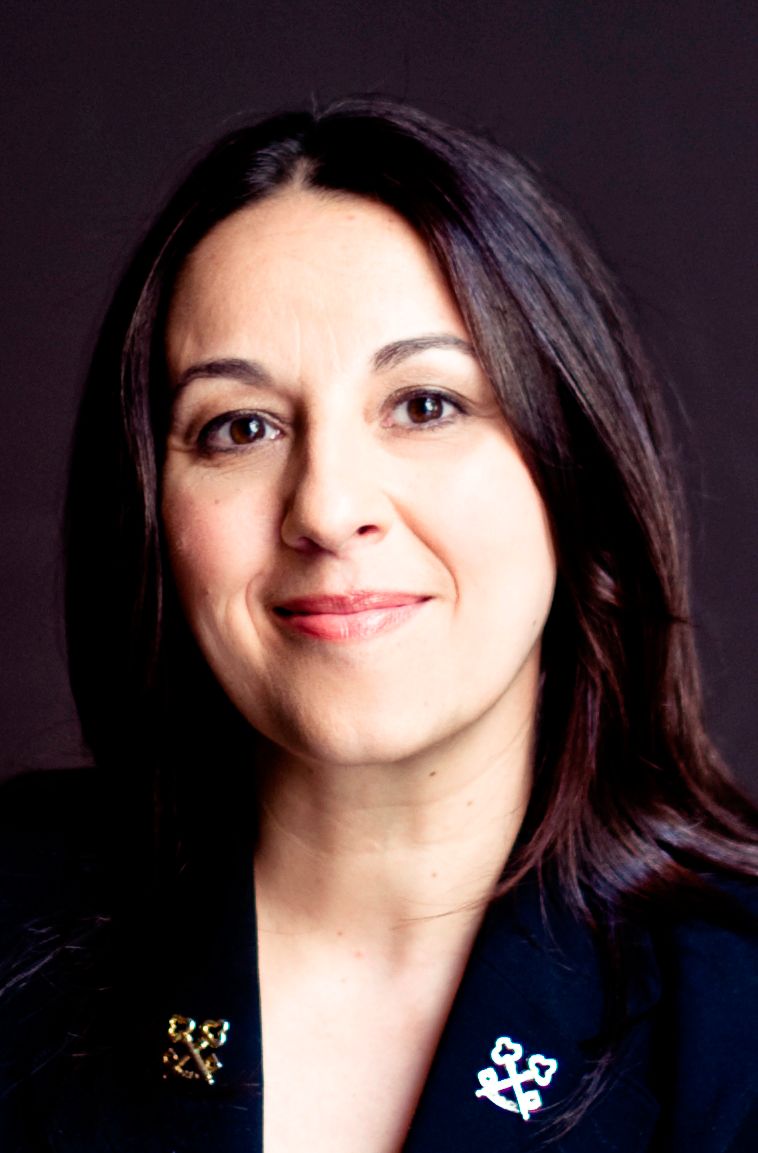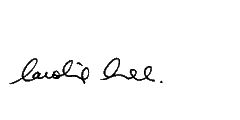 Insider Tips
LOCAL CULTURE
Weekend Transit
On Saturdays and Sundays a family of 2 Adults and 4 Children (under the age of 19) can enjoy unlimited 1 day travel for a $10. Pcik up a Family day pass at any subway stations.
LUXURY HOTEL WITH BOUTIQUE CHARACTER ON TORONTO'S FASHION MILE
Luxury Toronto hotel in the exclusive downtown Yorkville neighbourhood. Steps away from high-end restaurants, boutiques and art galleries, as well as the University of Toronto and major museums such as the Royal Ontario Museum. Superior facilities include an award-winning restaurant, Signatures; exclusive and newly renovated vodka bar, Proof; a fabulous outdoor patio, SkyLounge; and 7,000 square feet of recently renovated meeting venues that boast natural light and pillar free space.
HOTEL HIGHLIGHTS
Restaurant & Lounges

Signatures leaves a lasting impression with global fusion cuisine while the Skylounge takes patio dining to new heights. PROOF Bar is Toronto's pla...

Amenities & Services

The 8th-floor fitness centre features Life Fitness equipment, free weights, a sauna and an indoor pool. Massages are available by appointment in pr...

SPECIAL PACKAGES

There's always something special happening at an InterContinental hotel. Whether you are looking for a fun-filled getaway or a place to host your n...
Toronto Yorkville
220 Bloor Street West
Toronto , ON , M5S 1T8
Canada
Front Desk +1-416-9605200
Languages spoken by staff
Arabic, German, Greek, English, Spanish, French, Hindi, Hungarian, Italian, Korean, Punjabi, Polish, Portuguese, Russian, Tagalog, Turkish, Chinese
Pet Policy
Pets allowed, subject to conditions set by the hotel. Extra charge will apply for deep cleaning.
Pet Deposit $50.00 per stay
Pet Fee $25.00 per night
CHECK-IN

3:00 PM

CHECK-OUT

12:00 PM

Late Check out Available
Accessibility
Service animals allowed
6 Room(s) with Accessibility Standards
Parking
Guest Reviews
Rated

4.1

out of

5

 by

249

reviewers.
Rated

5.0

out of

5.0
 by
Nobody Special
Great location, good quality, reasonable price
This is a very centrally located hotel in Toronto and reasonably priced, especially because the quality of the hotel is better than you would expect.
June 3, 2014
Rated

5.0

out of

5.0
 by
Dee!
Great stay
This hotel exceeded my expectations. It was very clean, staff were friendly, all amenities on site. Great dining! Comfortable clean rooms! Pool,hot tub and Sauna were nice. Nice that it has a west and east tower, so the noisy sports team were in the other tower, and we didn't even have to know they were there. Nice quiet stay! Thank you
June 2, 2014
Rated

5.0

out of

5.0
 by
Moiencore
Great Location
Very convenient for access to Hwy 401 and well located for shopping and subway access to downtown. A facility of choice for many years. Great staff.
June 1, 2014
Rated

5.0

out of

5.0
 by
Cmmuk
Great staff
The hotel was clean, had a great dining/bar area and was located just off the freeway. The Yorkdale mall was directly opposite with lots of great shops and restaurants. Staff were friendly and professional.
May 31, 2014
Rated

5.0

out of

5.0
 by
Flanker2000
The Overall Experience
great rooms, leisure activities, great food and especially helpful and friendly staff.
May 31, 2014
Rated

5.0

out of

5.0
 by
Tara 359
Great for families with kids
Stayed with Hockey team for 2 nights. Kids had a ton of fun at the pool, tennis area, ping pong and pool tables. Staff were wonderful. Breakfast buffet was a good value with lots of options including eggs benedict Walking distance to the yorkdale mall Would definitely recommend and stay again
May 30, 2014
Rated

5.0

out of

5.0
 by
Tournymom
Great Hotel
Great hotel and fantastic value. Great place to stay with kids.
May 29, 2014
Rated

5.0

out of

5.0
 by
WizArt
The staff was most accommodating
My husband was ill and the staff was so accommodating. The only thing you needed, was more carts to take our clothes to our room.
May 28, 2014
Rated

3.0

out of

5.0
 by
Joan 53
Room vs Meal
We went down for May long weekend. Received updated newly renovated room for a small charge. Would not eat there again. The buffet breakfast for 2 people cost $47.35 and was not worth it. Can get better at Cora's/Golden Griddle for a fraction of the cost and a better selection to choose from.
May 22, 2014
Rated

5.0

out of

5.0
 by
Prairie Dog
I'd stay again, no question
In Massachusetts this hotel would be a Crowne Plaza, not just a Holiday Inn. Staff was very friendly, helpful, and efficient, lobby appointments were first class and luxurious, even had a tennis court, ping-pong table, and billiards table in lobby. Indoor pool had a spa & sauna, and there was live music during dinner. Specialty Moroccan menu was a very nice addition to a good regular menu. Location was an easy drive to Toronto attractions (Ontario Science Center, zoo, museums, etc) and was right across street from a major shopping mall & theater.
May 22, 2014
Rated

5.0

out of

5.0
 by
Warkie
my favoure place to stay
I stay at many hotels through the year and this is one of the finest Holiday Inn offers. The staff and facility are everything you would want to experience away from home. Many thanks.
May 19, 2014
Rated

4.0

out of

5.0
 by
Soogirl
Nice staff... can be busy if a tournament is in town
A good hotel, but ask if a hockey tournament of young kids is in town and if they are you might want to ask to be in the other tower. Also, don't expect a quiet adult dinner as the restaurant is in an open area to the pool. Nice rooms and kind staff. Victor was great. Oh and buy new ping pong paddles!
May 15, 2014
Rated

4.0

out of

5.0
 by
shoshki
A great hotel in a great location
our stay at the hotel was a as good as always. unfortunately, the wi-fi was interrupted during the weekend and the wait for the technical support was a bit too long and irritating.
May 15, 2014
Rated

3.0

out of

5.0
 by
TAGcarebear
Nice and convenient
Great location, easy to get around to do business. Elaborate breakfast buffet but too pricey for a breakfast meal. The cascade lounge served me raw fish and veggies. Totally gross but the wine was nice.
May 12, 2014
Rated

3.0

out of

5.0
 by
Monica C
Shop around-- think twice
The hotel was clean etc...however, the rooms are below standard when it comes to amenities. They boast renovations....? The rooms do NOT have a microwave-- standard these days in a hotel. And the fridge is an additional $15 PER DAY ! What the heck ?! I've stayed here three weeks in a row for work and me colleagues and I all received different treatment and service. Not impressed with that. Some rooms by the way, happened to ' luck out' and just get the fridge already in it. Hmmmm....I smell something fishy ..... Oh yes, and don't forget the extra $10/day parking ! What's up with that ?. When I first opined in my reservation, I was told there's limited parking. Well I have yet to see the lot even half occupied.... So really? A parking charge ?? So I suggest you shop around and perhaps find something that offers customers the same service and amenities for every room. Regards, Monica C
May 5, 2014
Rated

3.0

out of

5.0
 by
Joyce4
Food and telephone book
I was disappointed at the food availability. There is only one restaurant. The menu is not family oriented; the choice of meals are limited. There is no simple items that children like or sick travelers who would enjoy a simple soup or sandwiches. Since there is only one restaurant, customers have no choice. The prices were also extremely high. We had to order in but there was no delivery restaurant suggested and no phone books in room. All Yellow pages phone books have been removed from rooms. I wish there would be a copy on every floor at least because not everyone has those fancy phones to find information.
April 28, 2014
Rated

5.0

out of

5.0
 by
Sniper49579
Great Service
Always friendly staff. Rooms are clean, and very comfortable. The restaurant is second to none, and the breakfast buffet is incredible. I always stay at this hotel while in Toronto, and recommend it to my friends every chance I get.
April 23, 2014
Rated

4.0

out of

5.0
 by
BG69
Generally very good
Only downside is food prices both for room service and in room dining are VERY high. Also no notice given on last visit re the Priority Club reception the night I arrived. No newspaper on first day of stay (there was on the second) and Priority Club check in room only seems to be open off and on.
April 20, 2014
Rated

2.0

out of

5.0
 by
Habs fan 101
Expecting more/ basic things not there.
I was very disappointed when I stayed at this hotel on the 5th of April for one night. We where comin back from downtown Toronto for a mini vacation for my girlfriends birthday and I suprised her with a stay at your hotel( part of present). Now the vending machines on all floors where all out of bottled water, second was all of the ice machines where emty. I then went to the hotel store twice and it was closed for break time twice within 3 hours? So there was absolutely no source of bottled water availble at your hotel something that was very basic but almost ruined our trip. There was also a wet towel left in our basket in the bathroom that I put outside of our room right away. Now our room was a good temperature but the hallway I'm itself was very cold but that was the least of my concerns. This was supposed to be a nice relaxing trip out of Toronto before we headed back North. I love the location so I would like to stay there again but from my first experience I am not sure that I will and am disappointed that we did not receive any compensation from the staff when I voiced my concerns and nothing changed. Things that I thought where basic things at the hotel where simply not there. I'm not trying to get anyone in trouble but I needed to voice my concerns because that is not how I like to be treated as a costumer. I hope this does not get anyone in trouble but without receiving any compensation I will not stay again. Me and my girlfriend ended up going to bed very early that night, not in a good mood because we just wanted to have some drinks and relax and watch a movie and your ppv was not working as well because of updates so our night was pretty terrible. Looking forward to hearing from someone from your company I like holiday inn I do not like viewing it the way I am as of right now.
April 9, 2014
Rated

5.0

out of

5.0
 by
Twotter driver
Our Company employees always feel welcome
As regular users of FSI facilities in Downsview our crew give good feedback of the services provided by this hotel.The staff are very friendly and the breakfasts are always the highlight. Thank you.
April 6, 2014
Rated

4.0

out of

5.0
 by
Leafsgurl
Smoky hallways and parking overpriced
The minute we got off the elevator, the smell of smoke over took us! It should not cost $10 to park when the price of the room is already expensive enough.
April 2, 2014
Rated

5.0

out of

5.0
 by
BigCity52
FABULOUS STAFF!!!
I just like to say, I look forward to staying there soon! I had a great time, room was modern, with all the conviences of home. I really enjoyed my coffee in the room, didn't make it to breakfast but did ask to stay a little longer, and the front staff were more than accomadating. I have all ready told my friends to check your beautiful Hotel out. I did enjoy my dinner with you that night, along with the Suchi Bar. The waitress was in in training, and she did her job flawlessly. You would have never known she was learning. Thank-you! I'll see you soon.
March 20, 2014
Rated

2.0

out of

5.0
 by
Timilio
Poor value for what you get
Beside having great staffs, the price you pay to stay there is way to high for what you get. I think they just advantage as the are the only hotel close by. Very poor value for what you pay. I stayed in way nicer rooms and pay less.
March 10, 2014
Rated

4.0

out of

5.0
 by
sullyguboff
Room/ Dining
Renovated room in West tower was excellent!!!! A la carte breakfast menu just as expensive as $18 continental buffet and $29 full buffet. One morning, cost me $3.50 for a pot of coffee, the next day $7.00 for the same pot of coffee for my wife and I. Ridiculous!
March 9, 2014
Rated

1.0

out of

5.0
 by
Mary M.
Friendly service, clean surroundings and terrific food.
We would recommend this place to our friends. The only thing that would have made it more comfortable was if a path was cleared for the wedding guests who had to walk a half a block (it seemed) through the snow to get to the bus transporting us to Casa Loma. Many of us wore toeless shoes and high heels. It would be even better if the school bus would have been able to pick us up at the door.
March 7, 2014
Rated

5.0

out of

5.0
 by
JSLS
very family friendly !
We love this hotel and stay several times a year to visit family. The grandkids love the buffet, swimming, ping pong, badminton. These are all conveniently located just off the lobby in very pleasant surroundings. The rooms are large, well appointed with all amenities. Beds are very comfortable. Staff is very friendly and helpful. We would highly recommend this place.....and it is well located just across from Yorkdale Mall.
February 27, 2014
Rated

5.0

out of

5.0
my stay at holiday inn at yorkdale
My fiance and myself enjoyed a three day two night stay at holiday inn just last week. We had an enjoyable time-we treated ourselves to a special buffet breakfast- we swam in the pool- we walked to yorkdale everyday for shopping and for taking in a movie- the rooms were comfortable and we watched tv at night, too- the room service was appreicated and the self serve coffee was enjoyable as well. All in all we had a really nice time. Thank you holiday inn!
February 25, 2014
Rated

1.0

out of

5.0
 by
Captowais
Very Bad Experience
Very poor and rude check in staff,usually as a priority club member,I used to get a $ 2 worth of water bottle and a chips packet but this time they also save that. Very uncomfortable bed and pillows coudn't sleep at all.
February 25, 2014
Rated

5.0

out of

5.0
 by
ice dancer
Comfortable bed
Laura at the from desk went over and beyond to ensure that my new room was satisfactory, and there was an issue with the fan on the heater in my original room.
February 12, 2014
Rated

5.0

out of

5.0
 by
d the d
awesome
Quiet floor, room was very clean. Asked for a small fridge ans it was delivered immediately. appreciated the phone calls to make sure everything was ok
February 12, 2014