Skip Navigation
English
|
|
|
|

Sign In

Book online or call: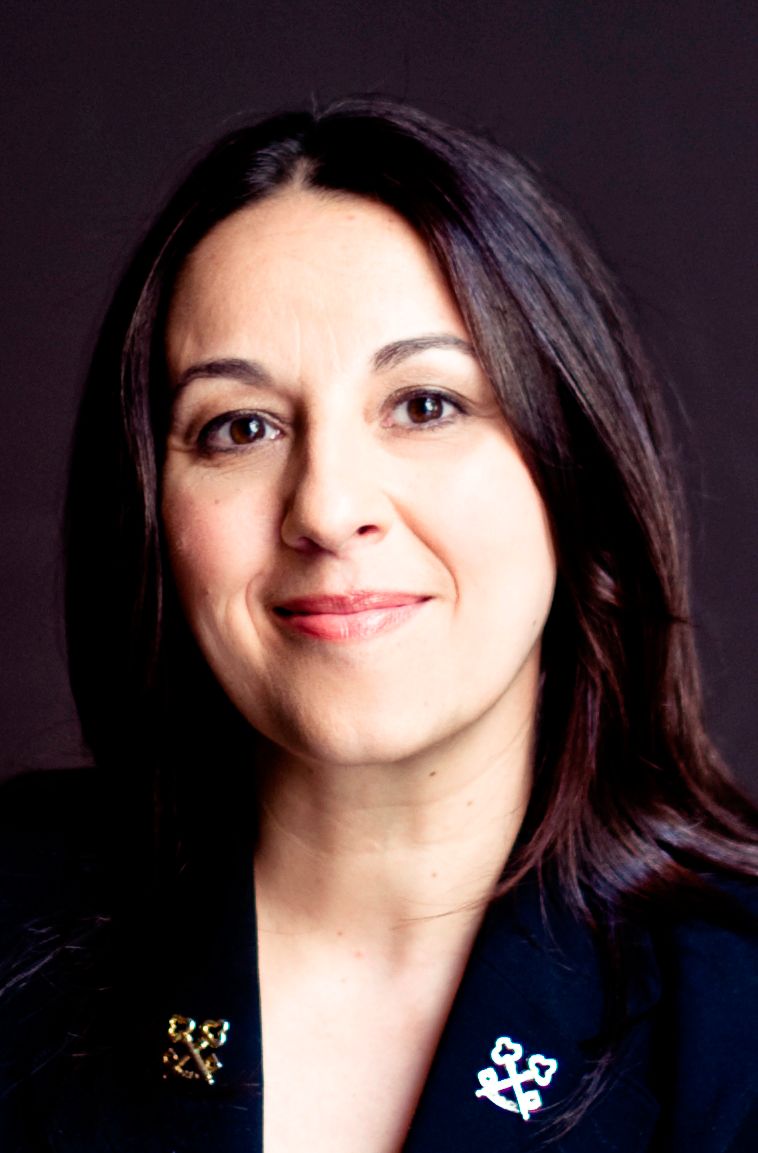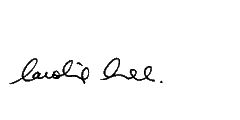 Insider Tips
LOCAL CULTURE
Weekend Transit
On Saturdays and Sundays a family of 2 Adults and 4 Children (under the age of 19) can enjoy unlimited 1 day travel for a $10. Pcik up a Family day pass at any subway stations.
LUXURY HOTEL WITH BOUTIQUE CHARACTER ON TORONTO'S FASHION MILE
Luxury Toronto hotel in the exclusive downtown Yorkville neighbourhood. Steps away from high-end restaurants, boutiques and art galleries, as well as the University of Toronto and major museums such as the Royal Ontario Museum. Superior facilities include an award-winning restaurant, Signatures; exclusive and newly renovated vodka bar, Proof; a fabulous outdoor patio, SkyLounge; and 7,000 square feet of recently renovated meeting venues that boast natural light and pillar free space.
HOTEL HIGHLIGHTS
Restaurant & Lounges

Signatures leaves a lasting impression with global fusion cuisine while the Skylounge takes patio dining to new heights. PROOF Bar is Toronto's pla...

Amenities & Services

The 8th-floor fitness centre features Life Fitness equipment, free weights, a sauna and an indoor pool. Massages are available by appointment in pr...

SPECIAL PACKAGES

There's always something special happening at an InterContinental hotel. Whether you are looking for a fun-filled getaway or a place to host your n...
Toronto Yorkville
220 Bloor Street West
Toronto , ON , M5S 1T8
Canada
Front Desk +1-416-9605200
Languages spoken by staff
Arabic, German, Greek, English, Spanish, French, Hindi, Hungarian, Italian, Korean, Punjabi, Polish, Portuguese, Russian, Tagalog, Turkish, Chinese
Pet Policy
Pets allowed, subject to conditions set by the hotel. Extra charge will apply for deep cleaning.
Pet Deposit $50.00 per stay
Pet Fee $25.00 per night
CHECK-IN

3:00 PM

CHECK-OUT

12:00 PM

Late Check out Available
Accessibility
Service animals allowed
6 Room(s) with Accessibility Standards
Parking
Guest Reviews
Rated

4.1

out of

5

 by

249

reviewers.
Rated

4.0

out of

5.0
 by
bobTheReviewGuy
Great - EXCEPT for the television
Everything was as expected - good staff, clean room, etc, etc, - and ALSO as expected - a wide screen TV with the aspect ratio messed up, and no remote to be able to switch between 4x3 and 16x9. So all the circles are ovals, all the faces distort, etc, etc.... I just wish these places would realize what they do when they take away a remote that lets you adjust this setting. Some people don't even notice. Others see it and it makes them kookoo.
February 12, 2014
Rated

4.0

out of

5.0
 by
Busy worker
Always a pleasure to stay here
Being a regular traveller to Toronto I find myself rotating between downtown hotels and ones further north. Stayed at a lot of Holiday Inns and can say the Yorkdale Holiday Inn is in the upper range. Absolutely love the small touches, warm cookies on check in always bring a smile. One observation though, if you require a soft pillow, best bring your own. Like many Holiday Inns, this location has very small hard and not so hard pillows. Even when I called down, told them my concerns, they left a "soft" (not as hard) pillow for me. My suggestion to the management, talk to the Intercontinental Hotel at Bloor, or the Holiday Inn Downtown at Carlton. They have hard and soft pillows. The soft pillows are actually soft pillows. Another thing, a king size bed deserves king size pillows. Not a bunch of tiny pillows you would find on a single sleeper. Like I said it is the small touches that put it over the top. But in this case it is the small touches that lower the value of this hotel. Also made the mistake of going to the restaurant / lounge for a pizza. Only the restaurant and lounge are not clearly distinguishable between each other. Sat in the restaurant and asked for a pizza, (normally served in the lounge as the restaurant is a steak house style restaurant). They got it for me but you could tell they were annoyed, made me feel very uncomfortable. Afterward I looked at the entrance to the lounge which was a set of steps by the coffee stand. Went there the next day and had a very nice supper.
February 10, 2014
Rated

5.0

out of

5.0
Great Stay
Love this hotel, will return a lot!! Always a great stay!
February 4, 2014
Rated

4.0

out of

5.0
 by
Cmitchell83
Food Service
A late night menu would be a good idea. Maybe a cheaper snack menu as many hotel guest are in the aviation industry and are on very strict budgets. It would be good to see a coffee shop that offers coffee to go ALL day.
February 2, 2014
Rated

5.0

out of

5.0
 by
MaggieC4
Super service and great location
Outstanding service at this hotel. Spent a night on business and could not have asked for more. Clean and comfortable and a great location across from Yorkdale mall and easy access to Hey 401.
January 27, 2014
Rated

3.0

out of

5.0
 by
CaptP
Freq traveller corporate
This hotel is overall a great hotel staff are exceptional and above and beyond what you would expect from any hotel Joy, crystal , Alexa provide amazing service and they are a part of the reason we continue to use this hotel. However after the past year I figured it was time to point out some areas that need improvement: Some resturant wait staff seem nervous and forget things quite a bit the food is much better than previous years however. It seem the orders are not getting to kitchen in timely manner or not at all. Breakfast lunch and dinner at restaurant is very overpriced. Staff seem to have a lot of pressure from management to serve a certain way which doesn't make it very welcoming if they spend to much time talking ect someone is always watching them and by doing so are staring at guests that are paying. Room are slow to be re done and I'm sorry location doesn't warrant the price for this hotel they keep increasing price year after year and add no value only increased prices. Newly redone rooms are great and the cleaning is amazing great work. TVs even new one have poor signal quality lots of fuzzy stations Joy and Fernando are amazing I truly believe they attract people to this hotel as well some of the front counter staff all great Ice vending machines seem to be always out of ice maybe bad timing but almost every stay I have to go up and down floors to GE a full bucket as well as vending machines never work for room card and overpriced as well We are a airline customer and the benifits provided to the airlines are not worth the price we can get most services at flight safety And the Flightsafety dinner every Tuesday is a great thing however the Same lady who is very nice flicks the lights off to get everyone to leave like a drill Seargant I have heard lots of people say how rude it is I don't see big deal with leaving room open and just putting stuff away. Shuttle for prefered customers should be provide from and 2 airport I was told in previous years they couldn't due to shuttle schedule however shuttle doesn't need schedule. Lastly biggest beef is the flight safety room rate which I'm told is the same all year and it most defiantly is However I waited a long time to validate this and when And did searches on google and hotels sites the public rate has always been lower and I checked twice a month for last year I will be passing this on to Flightsafety as well However this hotel has more pros by far than cons I would recommend it for overnighters but corporate customers I would compare. Great staff
January 16, 2014
Rated

5.0

out of

5.0
 by
Mr Happy
great room and bed
excellent staff on check in. Room was comfortable, very clean. Bathroom was very clean. I have stayed here a few times over the years and would recommend staying here.
January 15, 2014
Rated

3.0

out of

5.0
 by
Jacky165
Room not ready on time. Food was burned
This is the second time we have stayed at this hotel. The first time we stayed our room wasn't ready at 3:00pm for check in and again we had to wait until approx 3:25 to check in. We had dinner in the restaurant and my meal was burned. The waitress apologized, blamed it on the weekend cook staff and didn't charge me for my meal. The pool area Sunday morning was filty with paper and hair on the floor. The staff tries very hard at this hotel but no matter how hard they try they are still dropping the ball.
January 15, 2014
Rated

5.0

out of

5.0
 by
smsolomon22
Wonderful Staff
I return to the Holiday Inn Yorkdale for business 3-4 times a year. Ti say that I feel welcomed like a returning member of the family is no exaggeration.From Ida at the front desk, to the staff in the lounge, the general manager and the laundry, the HI Yorkdale is a home away from home.
January 15, 2014
Rated

5.0

out of

5.0
 by
Scolyn
Best Hotel in Toronto
We stayed with our four grandchildren over the holidays. We loved it here! We travel quite a bit, and as such, have had some not-so-pleasant stays, but we really enjoyed our time here. All of the staff were so accommodating and friendly! From our arrival, everyone was very welcoming. Our room was very clean, as was any part of the hotel we utilized. Oh, and the food! So yummy and so many choices! The hotel itself is geared to entertaining both children and adults alike and when it was time to go, the kids were quite reluctant to do so. We will stay here again!
January 4, 2014
Rated

4.0

out of

5.0
 by
Tourney7
Convenient Location
Overall experience was good. Queen size beds would have been nicer. No fan in the washroom so steams up after a shower. The light outside the bathroom turns on when you turn on the bathroom light. Wakes up everyone in the room. Bring a nightlight to avoid this problem...although that won't work for an early morning shower. Convenient location, across from Yorkdale mall and subway station there. Pool area was nice for kids.
January 1, 2014
Rated

5.0

out of

5.0
 by
bhwarch
Great room, a fine port in the storm...
Stayed here over Christmas during the ice storm aftermath. Very welcoming and the breakfast on the 26th was excellent! Thank you!
December 29, 2013
Rated

1.0

out of

5.0
 by
Sleeplessnights
Sleepless nights.
I am very familiar with this hotel and have stayed there during business trips many times over the years. On one occasion I stayed there for 8 months straight. When I went to the front desk the staff were friendly and welcoming as always but when I went to my room It was on the corner of the east wing looking over the highway and Dufferin Avenue, not a good place for sleep. I know the hotel was not very busy so I was surprised to be in a room overlooking the highway and could hear that I had people staying in the rooms on either side and across the hall. The first night of not much sleep was followed by breakfast served in a large open reception hall because the kitchen restaurant and bar were all closed. The second night was awful. Same as the first night but with the addition of a party in the room across the hall, security did go to the room 3 times. This didn't help much with the noise from the room now being brought into the hall. After the third visit from security at 1am I phoned down to the front desk to ask if this was going to be the pattern all night. About 20 minutes later security came to the party room and took the party group to what they were told was a much quieter location in the hotel were they wouldn't be disturbing any other guests. If I had brought a group of friends , got drunk and spent the night screaming and yelling maybe I could have a quiet room in a quiet part of the hotel.
December 26, 2013
Rated

5.0

out of

5.0
 by
Kimber599
Excepdtional Holiday Inn
Stayed for a weekend with my son and grandson. Everyone enjoyed the hotel - we played ping pong, badminton and swam. The restaurant had fabulous meals. All the staff were friendly. The hotel is renovated and in top condition.
December 11, 2013
Rated

5.0

out of

5.0
 by
JDA1
Home Away From Home
I have been staying at this hotel on a regular basis for the last 3 years. It is close to my Toronto office and conveniently located across from the Yorkdale Mall. The staff are friendly and always remember my name. That goes along way!! The hotel is always impecably clean, the rooms are comfortable and the beds are the best in the industry. I always sleep well at this hotel but do try and stay away from the rooms that face the Hwy. 401. I usually get what I ask for in terms of room choice and quite often get complimentary upgrades. I love the fact that the hotel is part of the IHG Priority Points Group and have enjoyed the extras that come along with being a member! The Sales Manager is the best!!! The Restaurant and bar can be slow in terms of service, however I think they are trying to create a relaxed atmosphere and don't want to always be ontop of their guest. The food is pricey but very good in terms of quality and quantity. The fitness facility and pool are nice however, I would probably use them more if they weren't right next to the bar! If your looking for an upscale hotel with exceptional value, than I strongly recommend giving this hotel a try.
December 9, 2013
Rated

5.0

out of

5.0
 by
bri2003
Great stay
We visited friends nearby. The hotel was at a perfect location, across from Yorkdale Mall. Staff and hotel were both exceptional.
December 4, 2013
Rated

5.0

out of

5.0
 by
Oren
The perfect place for visiting Toronto
My wife and I have only good things to say about the Holiday Inn Yorkdale. We shall certainly stay there again when visiting Toronto. Three suggestions. Toilets- they are of the old water guzzling type, and it is a bit silly for you ask client to "Go Green", when you are wasting water with your toilets Entrance- your entrance on Dufferin is poorly marked- the signage should be much bigger and more contrast and well lit at night. After all, you are asking us to enter a Honda Dealership primarily. Entrance to Hotel and Parking on Right-- Again, poorly marked and lit- signage should be large and well lit and grab your attention the moment you enter from Dufferin.
November 30, 2013
Rated

4.0

out of

5.0
all good
Everything was great except for one thing, chlorine odor was objectionable. Holiday Inn should upgrade ventilation system to address issue or recommend getting a room that doesn't faced atrium.
November 29, 2013
Rated

4.0

out of

5.0
 by
Marmer58
Noisy heater
Your heating units next to the windows should be replaced if they can't operate without making a lot of noise. There are a great many more modern heaters on the market that work better, look better and take up less space. It affected our ability to fall asleep. Otherwise, your hotel served it's purpose and met our needs.
November 28, 2013
Rated

4.0

out of

5.0
 by
Gupone
Food
Very suspicious codfish on Friday night ---maple sauce poor choice I reported to the head of operations
November 27, 2013
Rated

5.0

out of

5.0
 by
ags1230
Breakfast Buffet
Breakfast Buffet provides a good variety of hot and cold. Love the location of hotel - can walk to shopping centre, easy to get on and off Highway #401
November 27, 2013
Rated

5.0

out of

5.0
 by
Chair1
Exemplary service
Attended HI Yorkdale as an organizer of a large (200 attendees) function for three days. There was nothing the staff wouldn't do for us, and with a smile! The staff learned my name quickly and were friendly and supportive. The rooms were set up exactly as requested, food was served immediately when scheduled, and clean up was done in a flash. The food was wonderful, tasty and plentiful. The room was comfortable and quiet. I simply can't say enough how wonderful the staff - not just one or two, ALL the staff - were. Thank you for making a stressful weekend so much easier. It was greatly appreciated. Stars to you all!
November 18, 2013
Rated

5.0

out of

5.0
 by
Ted64
Consistently good!
Always an exceptional experience. Comfortable and welcoming environment. One of my favourite properties to stay at.
November 16, 2013
Rated

1.0

out of

5.0
 by
Helen44
Double Billing on my Visa
I was double billed for the 2 rooms I had booked. I had paid for both rooms in advance to get a better rate. When I arrived at the hotel the front desk asked to have my Visa swiped for "incidentals", stating this was hotel policy. I was shocked to see my Visa bill when I got home as it was billed again and for much more than the advance rate. I contacted Visa to initiate a dispute of these charges and they were able to have them taken off. I also confirmed 2x that our rooms (I had booked a total of 3 rooms, 2 of which I paid for and 1 paid for by our other friends), and requested that these rooms be in close proximity of each other...again, this did not happen, our friends were put on another floor above us. I had even called the night before to ensure that they would do this and was assured that they would. The third issue I had was that the front desk lady said she would waive the parking fee and then went ahead and charged me for it on checkout. I had to go and have these charges taken off. She asked me what reason she had given me the day before to waive the charges. Should they not know the reason if they are going to offer it to guests? This whole experience was most frustrating to me and does not constitute good customer service. The best surprise is always NO surprise.
November 14, 2013
Rated

4.0

out of

5.0
 by
emms
bathroom review
the bathroom was clean but the tub didn't drain well. I mentioned it at check-out and I hope something was done.
November 14, 2013
Rated

5.0

out of

5.0
 by
Warkie
Love returning to the hotel
I have been very fortunate to have to come to Toronto and find such an accommodating hotel. The staff are wonderful and if any issue (rarely happens) should arise they address it immediately. Thanks for your attention to my needs.
November 13, 2013
Rated

4.0

out of

5.0
 by
Cstick3
Location was perfect, hotel was nice, priced to high
Absolutely killer location, 10 minutes to the metro. Close to the mall and some local eating options. Breakfast was expensive, but the selection and wait staff were great. For the age of the facility (it feels old...the HVAC, lobby, gym, etc feel dated) the price was high. But given the options, I'd stay again probably and would recommend. For gosh sake comp the parking! 10$ is absurd for parking outdoors, no valet, and no direct street access (you drive through a car lot to get to the parking gate)
November 10, 2013
Rated

1.0

out of

5.0
 by
NassauDon
Prices
Your hotel rates are >$50.00/day for comparable hotels in the area. Your food selection for dinner is virtually non-existent. of the few choices your prices are outrageous. I have been on the road averaging 26 weeks a year for over 40 years staying at literally over 5,000 nights and your hotel is the last place I want to stay. LOWER YOUR PRICES, ESPECIALLY FOR THE FREQUENT TRAVELER LIKE ME.
November 7, 2013
Rated

3.0

out of

5.0
 by
cookie1974
Average Hotel
Very clean, friendly staff & in a great location. Rooms are outdated, and pricey.
October 30, 2013
Rated

4.0

out of

5.0
 by
hatgirl
good
Bed was comfy and bedding was clean. Staff was very helpful and friendly. Good value for money. Lots of parking. Bathtub tiles could have been cleaner.
October 27, 2013