Skip Navigation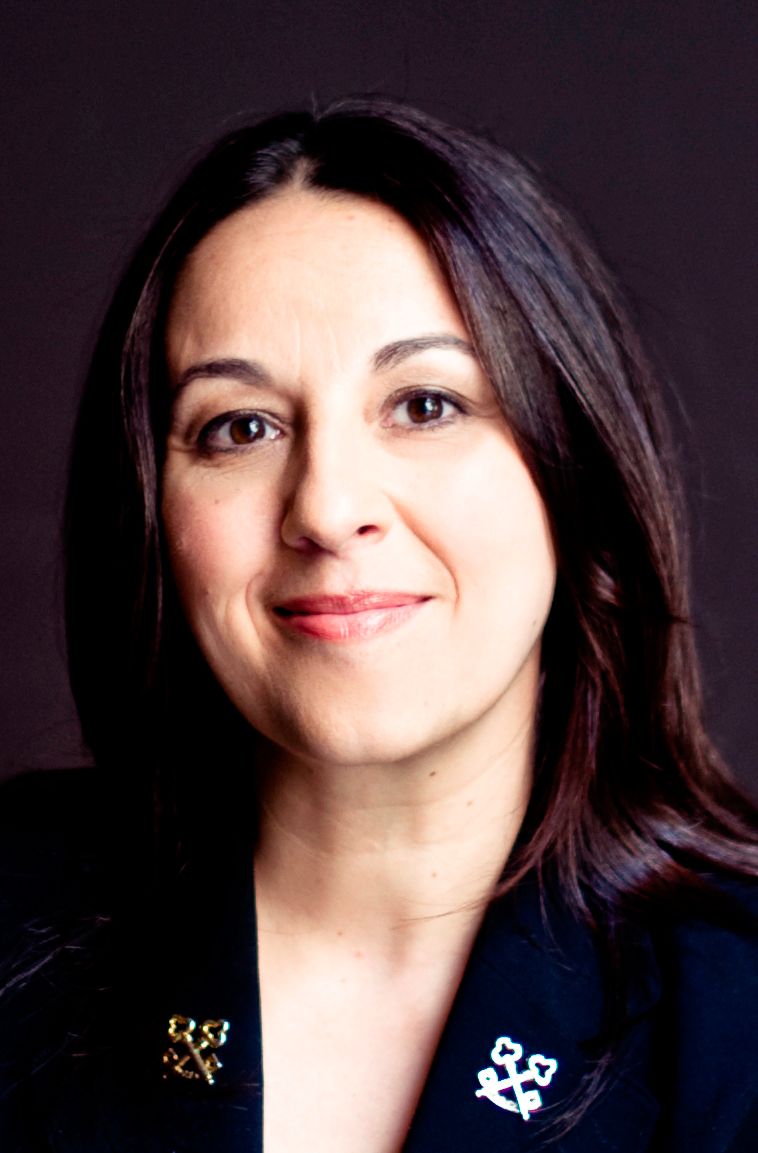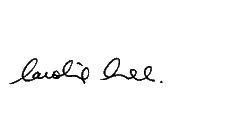 Insider Tips
LOCAL CULTURE
Weekend Transit
On Saturdays and Sundays a family of 2 Adults and 4 Children (under the age of 19) can enjoy unlimited 1 day travel for a $10. Pcik up a Family day pass at any subway stations.
LUXURY HOTEL WITH BOUTIQUE CHARACTER ON TORONTO'S FASHION MILE
Luxury Toronto hotel in the exclusive downtown Yorkville neighbourhood. Steps away from high-end restaurants, boutiques and art galleries, as well as the University of Toronto and major museums such as the Royal Ontario Museum. Superior facilities include an award-winning restaurant, Signatures; exclusive and newly renovated vodka bar, Proof; a fabulous outdoor patio, SkyLounge; and 7,000 square feet of recently renovated meeting venues that boast natural light and pillar free space.
HOTEL HIGHLIGHTS
Restaurant & Lounges

Signatures leaves a lasting impression with global fusion cuisine while the Skylounge takes patio dining to new heights. PROOF Bar is Toronto's pla...

Amenities & Services

The 8th-floor fitness centre features Life Fitness equipment, free weights, a sauna and an indoor pool. Massages are available by appointment in pr...

SPECIAL PACKAGES

There's always something special happening at an InterContinental hotel. Whether you are looking for a fun-filled getaway or a place to host your n...
InterContinental Toronto Yorkville
220 Bloor Street West

Toronto

,

ON

,

M5S 1T8

Canada

Front Desk

+1-416-9605200
Languages spoken by staff
Arabic, German, Greek, English, Spanish, French, Hindi, Hungarian, Italian, Korean, Punjabi, Polish, Portuguese, Russian, Tagalog, Turkish, Chinese
Pet Policy
Pets allowed, subject to conditions set by the hotel. Extra charge will apply for deep cleaning.
Pet Deposit $50.00 per stay
Pet Fee $25.00 per night
CHECK-IN

3:00 PM

CHECK-OUT

12:00 PM

Late Check out Available
Accessibility
Service animals allowed
6 Room(s) with Accessibility Standards
Parking
Guest Reviews
Rated

4.1

out of

5

 by

233

reviewers.
Rated

3.0

out of

5.0
 by
TBay
Great location
The location of the hotel to places like the ROM, Bloor Street, shopping and U of T is great. There are plenty of places to see, visit and eat and it is a short bus ride from Porter. The parking is convenient but pricey. The front desk people were friendly and quick, my room was quite and clean. However, the room was well used. There was no microwave or fridge in the room but available for an additional charge. I asked the maid for more coffee and creamer one morning and she proceded to dig it out of someone elses garbage from a room she just cleaned. I would probably stay here again if I was in this area as it is a fairly decent price and there are not to many hotels in this exact area to choose from.
April 18, 2014
Rated

5.0

out of

5.0
 by
maja27
Very pleasant stay
we very much enjoyed our stay, we are booking again for two days in april. stay was awesome :)
April 2, 2014
Rated

5.0

out of

5.0
 by
nanf
excellent location and facility
We stayed one night and were very happy with the hotel and the location. The room was very quiet and while not huge was still a good size. They remembered I wanted a fridge and that was already in the room when we arrived. Parking was very convenient right under the hotel. i will definitely stay here the next time we are in Toronto.
February 23, 2014
Rated

4.0

out of

5.0
 by
12346789
Hotel great, but food options limited
I thought the hotel experience was great. What was limited, which is beyond the control of the hotel, was that the food options (e.g. breakfast, dinner etc) near the hotel were fairly limited. I was there 5 days and the breakfast options in particular were either Starbucks-esque or the pub next the hotel, which was not very satisfactory. Generally the food nearby is 'grab a quick, not-too-bad lunch' quality. There are a couple of steakhouse type things a couple of blocks up, but again I'd only give them 3/5.
February 9, 2014
Rated

5.0

out of

5.0
 by
MM21
Quick trip to Toronto
Would definitely stay here again. Great location and definitely liked the available parking.
February 6, 2014
Rated

5.0

out of

5.0
 by
Dr. S
Nice place to stay
The perfect place I really enjoyed nice and quiet good service good people and responsible thank you very much
February 6, 2014
Rated

4.0

out of

5.0
 by
AQN9230
Excellent location and comfortable room
This hotel is located in the museum district of Toronto. It is walking distance to the best museums and not far from outstanding shopping on Bloor. The room was very comfortable and nicely appointed. The hotel staff were very attentive to requests and helpful for transportation needs.
February 6, 2014
Rated

5.0

out of

5.0
 by
Soccer Coach
Very pleasant staff at the front desk and cleaning staff
My family and I had a good time staying at your hotel....great location, very pleasant staff and nice room. One con though, the server that we had at the Fox and the Fiddle on Saturday night was a bit rude and we waited forever for our food. I had to ask her to bring my food out right away after we waited for a long time because I had to get back to my coaching conference. On a side note, when I was there on Friday night after my coaching conference with some coaching friends at the bar, the bartenders were very pleasant and served us right away. We would stay at this location again. Thank you.
February 5, 2014
Rated

2.0

out of

5.0
 by
char547
Great Location but not staff
The location of this hotel is excellent however I was very disappointed with the front lobby staff. I parked at the hotel and explicitly asked what I needed to ensure I could leave my car over night. I was told that as long as I provided my licence plate information at the time of check in I would be fine. On my second night I asked if this was still acceptable and was told that yes, as long as I provided my licence information I would be fine. I was very upset when I went to retrieve my car at the time of check out to have received a $69.00 parking ticket that I will now have to fight to have withdrawn. I found the gentleman at the front desk to be curt, cold and rather snotty. Also the wait staff at the joining restaurant was terrible, very cold and rude. Overall if you are looking for a clean, convenient place to stay while in Toronto this hotel will meet your needs however that's about it.
January 2, 2014
Rated

4.0

out of

5.0
 by
LewisL
A port in any storm
My wife and I were delighted to stay at your hotel during the Great Blackout.. Your staff was excellent in finding us accommodation under difficult circumstances. Everyone went out of their way to make us feel welcome. Thank you, Lew
January 1, 2014
Rated

5.0

out of

5.0
 by
Judsco
Do not usually give all excellent but our room was perfect . The service is excellent
Stayed here many times, but 1411 was the right room for us , even though my IPad ( not 3G ) did not work it did not matter, the room for us was perfect .Please add this to our name as we will be there again soon. What did we like about it! The Queen size bed is perfect for us and so comfortable , in fact all your beds have been comfortable.The size of the room is perfect for us. Bathroom perfect size for us . The lighting , so important for us was perfect. The view for me was absolutely wonderful, loved the old stone church. Interesting to watch that morning as the snow fell and fell how beautiful it was and also interesting to watch the driving techniques with slippery roads.!! Always enjoy our stay and will return this winter as we have now decided to enjoy winter here in Canada. We live in the country on a farm and it is great but need the stimulation of the city now and then!
December 17, 2013
Rated

4.0

out of

5.0
Enjoy, I says!
Great location, great neighborhood, comfortable bed, warm and toasty room on a cold Toronto night. If you are looking for a 5 star hotel, this ain't it, but it was perfectly fine for my needs, I says. As long as I have one bed for sleeping and one for playing, I'm good!
December 11, 2013
Rated

5.0

out of

5.0
 by
sleeper123
great friendly staff
I stay at this location often. The Staff treats me well and knows my name when I come it. It is always a pleasure to stay here.
December 11, 2013
Rated

3.0

out of

5.0
 by
mmorg
Clean but dated
Clean room, however very small and dated. Hotel in general needs upgraded. Friendly, front desk staff. Helpful with directions.
December 10, 2013
Rated

5.0

out of

5.0
 by
EJWM
Well priced and convenient
We booked this hotel on order to visit the Royal Ontario Museum. The room was very clean and comfortable and the staff helpful. I would definitely stay here again.
December 3, 2013
Rated

5.0

out of

5.0
 by
Katie100
Good value
This hotel is convenient, clean and comfortable. Well worth it. Would stay there again. Easy walking distance to subway and various stores and museums.
November 30, 2013
Rated

5.0

out of

5.0
 by
torontotraveller
another great stay
Another great stay at the Holiday Inn in Yorkville. This hotel is an excellent value for the money and the location is super. We'll back (and soon I hope)!
November 28, 2013
Rated

2.0

out of

5.0
 by
santacoming
room not ready
We were not impressed with check in. Chec ink is at three we got there then was told to come back after 6 room was still being used. We had a very cranky 2yr old on our hands. Finally got the room had a dirty bath mat, table was very sticky.
November 21, 2013
Rated

3.0

out of

5.0
 by
Oboist
Comfortable, spacious room, air conditioning was the problem.
I was impressed with the size of the room and the amenities. The bed was very comfortable and I liked that there was choice of either a firm or soft pillow. My only issue was the room temperature. I like the room cool in the evening while I sleep and I set the thermostat to 62 (F). I woke up early in the morning practically sweating. I checked the temperature and it was over 70 degrees. The only air coming from the vent was from the fan. When I asked the maid, I was told that the air conditioning was turned off after the summer although it was evident that the hall was air conditioned. I was told to open the window which didn't open too far and once the curtains were drawn, offered little respite from the heat.
November 13, 2013
Rated

5.0

out of

5.0
 by
BorisCat
Excellent Comfortable Stay
Excellent service, comfortable beds, very well appointed, clean, great location close to nice restaurants. Good value. Will definitey stay here again.
November 9, 2013
Rated

4.0

out of

5.0
 by
pepper1
Great location
We have stayed at this property on multiple occasions and have always been treated well. The staff is very sensitive to our needs and the location is close to where we want to be. The hotel is undergoing some minor renovations and should be a better place to stay once these are finished. The gym is small and could use some updating but does serve it's purpose. We will be back.
November 6, 2013
Rated

3.0

out of

5.0
 by
sunny8
Good location on Bloor across from the university of Toronto
The location was good as the workshop I attended was just a short walk away at the University. However, the most annoying part was the loud music I heard every night. I assumed it came from the bar/restaurant attached to the hotel. The entertainment would begin every night and last until about midnight or one in the morning. I heard it pretty well and I was on the 9th floor. I'd hate to think what the people on lower floors heard. Kind of annoying when you are trying to rest up for the next early morning.
October 30, 2013
Rated

5.0

out of

5.0
 by
laklar
Clean room and very friendly staff
Great location for what I was in Toronto for. I REALLY liked the location. Easy walking distance to University of Toronto. Room was on the 14th floor. The decor was a little tired but my room was clean and everyone I encountered that worked there was very nice and helpful. Parking garage was convienient although more expensive than I thought it should be :) I had a queen bed and no fridge, so it might have been worth it to get a king just to have the fridge. I did not eat in the hotel pub so I can't comment on that. Overall it was a nice stay and no complaints!
October 30, 2013
Rated

2.0

out of

5.0
 by
jpkochan
hotel overall
This hotel is far too expensive for the mediocre quality it provides. The rooms were hot, especially in the upper floors. The air conditioning was turned off (prematurely) to all the rooms while the hallways remained air conditioned! The engineer and manager were unwilling to turn it back on. This made for 2 long and uncomfortable nights. There were no in-room amenities. No bar. The refrigerator was empty. Ice machines were present on only 5 of 12 floors, and a vending machine was available on only one floor. With the exception of the hotel's excellent location and cheerful front desk staff, everything else about the facility was remarkably average to below average.
October 23, 2013
Rated

3.0

out of

5.0
 by
Nitpicker57
Some improvements needed
Great location that is close to Toronto City airport and all the important places of tourist interest. An enthusiastic young lady at the front desk (they need more of these) gave us a nice and quiet room on the 12th Floor. However, some of the elderly front desk personnel do not have a pleasing disposition. It seems they don't like the job. The restaurant attached to the hotel, to say the least, is not up to the mark. Would not want to visit it again! Chairs are soiled and shabby. Crockery and silverware could be cleaner. Service is good and friendly though.
October 23, 2013
Rated

2.0

out of

5.0
 by
Ang1977
In need of updating.
Arrived for 2 days in Toronto city centre ended up changing hotels! Staff not welcoming or helpful, simple requests seemed to be too much trouble. On arrival shown to allocated room which was extremely outdated, upon our request moved to a different room which was slightly better. Decor in both rooms outdated, rooms generally clean but very tired. Disappointed as we have stayed with holiday inn many times before & see the chain as a reliable stay, very disappointed. As a frequent traveller will think twice on future trips.
October 15, 2013
Rated

5.0

out of

5.0
 by
robert5555
Enjoyable stay in a quiet comfortable room
I booked this property at the last moment and was very pleased with the fast checkin and my request for a quiet room and a fridge was accomodated due to my medical condition. I found this property was consistent with other Holiday Inn's and Holiday Inn Expresses I have stayed at. The room was a good size with very comfortable bed, nice tv a good sized desk and large bathroom which appears to have been renovated with a large comfortable tub/shower. I had a very restful sleep. I made use of the internet in the lobby as I did not have a laptop. this hotel is situated near a subway(metro) and close to many restaurants, grocery stores pharmacies etc. It is near the University of Toronto and in a central area just a few minutes to downtown by subway and it's in a nice safe area. I highly recommend this hotel and would not hesitate to stay here again
October 6, 2013
Rated

5.0

out of

5.0
 by
Canuck33
Great small hotel
This Holiday Inn, with pleasant, efficient staff and clean rooms, is in a great location and at a good price.
October 4, 2013
Rated

4.0

out of

5.0
 by
wakami58
Quiet
I had requested a quiet room when prebooking my stay. I was very pleased with the room that we were assigned. Toronto can be a noisy city, but we both had good sleeps.
September 30, 2013
Rated

4.0

out of

5.0
 by
Yg041
Good location
The hotel is located near subway stations and shopping center, and very convenient to go anywhere. Staffs are friendly and efficient. The room was clean but a bit shabby. Internet access (wireless) was a bit poor, though it could have been better if I had chosen a paid option. Overall, I stayed there for 5 days and didn't have any trouble. I enjoyed my stay. Thanks.
September 28, 2013