Skip Navigation
English
|
|
|
|

Sign In

Book online or call: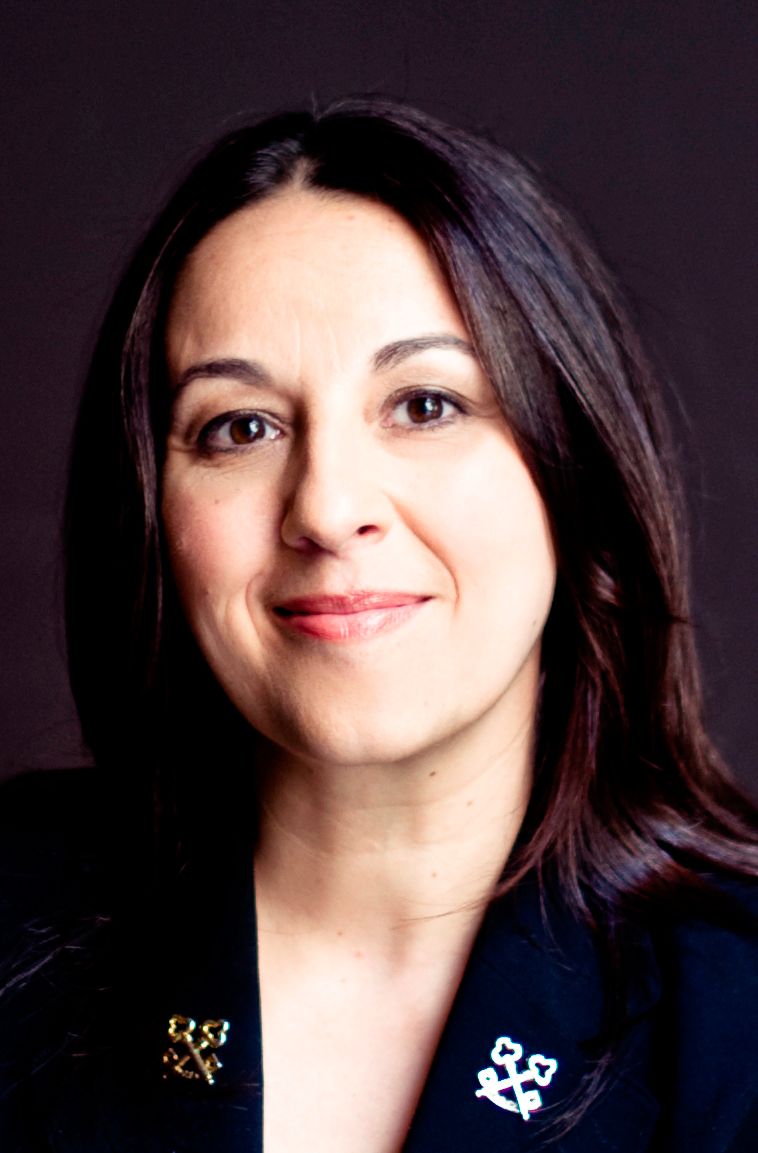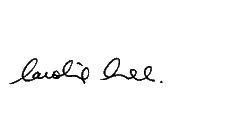 Insider Tips
LOCAL CULTURE
Weekend Transit
On Saturdays and Sundays a family of 2 Adults and 4 Children (under the age of 19) can enjoy unlimited 1 day travel for a $10. Pcik up a Family day pass at any subway stations.
LUXURY HOTEL WITH BOUTIQUE CHARACTER ON TORONTO'S FASHION MILE
Luxury Toronto hotel in the exclusive downtown Yorkville neighbourhood. Steps away from high-end restaurants, boutiques and art galleries, as well as the University of Toronto and major museums such as the Royal Ontario Museum. Superior facilities include an award-winning restaurant, Signatures; exclusive and newly renovated vodka bar, Proof; a fabulous outdoor patio, SkyLounge; and 7,000 square feet of recently renovated meeting venues that boast natural light and pillar free space.
HOTEL HIGHLIGHTS
Restaurant & Lounges

Signatures leaves a lasting impression with global fusion cuisine while the Skylounge takes patio dining to new heights. PROOF Bar is Toronto's pla...

Amenities & Services

The 8th-floor fitness centre features Life Fitness equipment, free weights, a sauna and an indoor pool. Massages are available by appointment in pr...

SPECIAL PACKAGES

There's always something special happening at an InterContinental hotel. Whether you are looking for a fun-filled getaway or a place to host your n...
InterContinental Toronto Yorkville
220 Bloor Street West

Toronto

,

ON

,

M5S 1T8

Canada

Front Desk

+1-416-9605200
Languages spoken by staff
Arabic, German, Greek, English, Spanish, French, Hindi, Hungarian, Italian, Korean, Punjabi, Polish, Portuguese, Russian, Tagalog, Turkish, Chinese
Pet Policy
Pets allowed, subject to conditions set by the hotel. Extra charge will apply for deep cleaning.
Pet Deposit $50.00 per stay
Pet Fee $25.00 per night
CHECK-IN

3:00 PM

CHECK-OUT

12:00 PM

Late Check out Available
Accessibility
Service animals allowed
6 Room(s) with Accessibility Standards
Parking
Guest Reviews
Rated

4.0

out of

5

 by

197

reviewers.
Rated

3.0

out of

5.0
 by
jpnova
Nice place, but poor breakfast
All in all my stay was pleasant. However, some remarks: The breakfast war very poor: Just different versions of scrambled eggs (with french fries!). I would expect some healthy food alternatives like cereals with milk or some slices of bread with cheese or jam, optional a portion of fruits, etc. I don't like air conditioners and prefer get fresh air by opening the window. Unfortunately this was not possible except for 10 centimeters. There was no fridge / minibar on the room.
September 3, 2013
Rated

4.0

out of

5.0
 by
Gordon999
Summer vacation
We were disappointed that the hotel did not have rooms with two queen sized beds - only doubles - so it was tight for a family of four. Speaking of four, I was quite disappointed that the maid only provided three sets of towels and faceclothes each day that we requested service, even though we left a tip. I had to call for an extra set every night, but they were brought promptly to our room. They also provided tooth brushes and tooth paste when we asked for it when we first arrived. Overall, we enjoyed our stay and will go back again the next time we visit Toronto. Oh, it is very close to all subway lines and to the Yorkville shopping area. The nearby Bata Shoe Museum was amazing, as was the Royal Ontario Musem just a short walk away.
September 2, 2013
Rated

5.0

out of

5.0
 by
Kubusz
consistently excellent service
why do I keep coming back year after year? It's the Staff. Always pleasant and helpful. Housekeeper lent me an adapter, another retrieved and held a mislaid adapter for pickup. AL
September 2, 2013
Rated

2.0

out of

5.0
 by
Selenio
Worse than the other Holiday Inn Downtown in Toronto
I have stayed at this Holiday Inn and also at the other one at Carlton. Unfortunately there is a world of difference between the two. I would stay at HI at Carlton (Downtown Centre) again but this Bloor Street one is actually significantly inferior. (a) Air conditioning was very noise in the room; and is so loud that I had to have it off all the time while it was very hot. (b) There is flat panel digital TV in the room. However, analog channels (lower channel numbers) are not watchable - have lines and noisy as one expects. Only a few clean higher channels. Many channels listed in the TV guide card in the room were missing (c) Tinny small wardrobe - cannot hang my clothes. (d) Very noise bar-restaurant over the weekend (e) Worn out chair at the study desk (d) Only pretends to be eco-green friendly. Asks you to reuse towels to help the environment but then tries to sell you bottled water ($3.50) by placing it in the middle of the desk! (e) The basin (sink) overflow hole does not work and the water overflows onto the ground. My advice: Stay in the other Holiday Inn on Carlton - much better
August 31, 2013
Rated

4.0

out of

5.0
 by
Mummyg
Great holiday stay
Great location,great base to get a round the city room clean and tidy
August 30, 2013
Rated

4.0

out of

5.0
 by
BtfdMom
Great location
Overall the hotel was good. I found the room to be an adequate size for one person. The bed was comfortable. Carpet was in need of a clean, it made my socks black. Some of the lesser noticeable items in the room have been overlooked when it comes to cleaning such as the telephone and the hairdryer. The dirt on them had accumulated over time. I am not sure how the overall score is 4 stars when I gave it average across the board.
August 27, 2013
Rated

5.0

out of

5.0
 by
Mushi
Great location and realxing stay!!
I had great relaxing stay - the rooms are very well sound isolated and offered calm time to relax. The beds are very comfortable and I liked very much that there is a firm pillow which was very cozy. All the personnel was very nice and ready to help. I liked specially that the hotel offers its flat rate limo transport to the Pearson airport so that I did not have troubles to look for a taxi, which depending on the road situation could cost more . Overall great value for the money I paid!
August 27, 2013
Rated

4.0

out of

5.0
 by
Kent4654NW94PL
Comfortable room and good service.
Over all pretty good...property is a litte old but good maintenace ! The front reception has been good behavior, so kind and helpful.
August 13, 2013
Rated

4.0

out of

5.0
 by
Jerri603
Very friendly and helpful staff.
Good location close to the ROM. We chose the ROM package that allowed for late checkout, parking and included two adult tickets. We were able to purchase the children's tickets at a reduced rate. Good value!
August 12, 2013
Rated

4.0

out of

5.0
GREAT STAFF
All the staff, including front desk, cleaning and maintenance, were helpful, courteous and pleasant. Everyone accommodated our needs and requests for information. Bravo to Holiday Inn for engaging staff who truly focus on the needs of hotel guests!!!
August 11, 2013
Rated

5.0

out of

5.0
 by
Shannalee29
Great Hotel!
I had laser surgery at the Bochner Eye Institute on August 2nd, 2013. Bochner told me that Holiday Inn gave a 13% discount since I was having my laser surgery done. What a great deal. The hotel was literally 2 blocks away which made it great. The personnel at the hotel were very nice. The rooms were beautiful. We were on the 12th floor so we had a beautiful view of the city. The room was beautiful, clean and spacious, the bed comfortable, the TV had more channels than most hotels, free wifi, the bathroom was beautiful. All around great hotel. They have a restaurant called The Fox and the Fiddle and because it was raining we had dinner there. My boyfriend had a burger and fries. I had the chicken and cheese quesadilla. It was good then we had an awesome chocolate mouse and cake dessert. Our next trip to the area we will stay at the Holiday Inn.
August 11, 2013
Rated

5.0

out of

5.0
 by
four2r
Super stay
Excellent place to stay. Professional helpful staff great value for money
August 6, 2013
Rated

2.0

out of

5.0
 by
Rob1980
Poor Customer Service
Would not recommend if you were looking for a hotel that had great customer service.....Expierenced some issues with leaving stuff behind, and when calling the front desk personnel were rude and nasty.
July 29, 2013
Rated

5.0

out of

5.0
 by
torontotraveller
Excellent value for the price
I was very impressed with this hotel's location and quality for the price. It is close to many top notch museums and Yorkville shops. The rooms were very quiet and clean. Everyone at the front desk was helpful and flexible. One issue came up during our booking and it was quickly and professionally attended to by the manager. I have stayed in many more expensive hotels in Toronto, but I don't think you can beat the value of this hotel for the price and location. There is also a great Italian restaurant with a patio just next door - the Mercurio. This has become my new favourite place to stay in TO. Thanks to everyone at the hotel for a great stay!
July 26, 2013
Rated

4.0

out of

5.0
 by
jimmie91
real nice
great location for just walking and shopping in the Yorkville area. very relaxing room. the service was above average and appreciated. the staff arranged for the touring bus to pick us up in our lobby. would always stay in this hotel when visiting the north downtown area of Toronto.
July 23, 2013
Rated

4.0

out of

5.0
 by
Phil02
Very comfortable hotel with excellent staff
I got a room on the 16th floor which was very large and very comfortable. To get to the city center you have to walk around 15 minutes. The staff was very helpful and tried to make my stay as comfortable as possible.
July 22, 2013
Rated

5.0

out of

5.0
 by
Kates
A lovely relaxing stay.
A very nice hotel, well located with good service and very comfortable.
July 20, 2013
Rated

4.0

out of

5.0
 by
jm129
No surprises
Room exactly as advertised, location is great with subway close by. Attached pub had confusing arrangement. Order food or drinks at a table and you can put it on the hotel room. Walk up to the bar and you can't? Weird. Overall, I would stay again.
July 19, 2013
Rated

5.0

out of

5.0
 by
Flaxx
Clean, comfortable, and fantastic service
I thoroughly enjoyed my stay. It was quiet, comfortable, and clean. I particularly loved the kind, courteous nature of the guy that works the desk at night. I wish I could remember his name!
July 16, 2013
Rated

4.0

out of

5.0
 by
CarlosN
Good Experience
We stayed in this hotel for a wedding at Casa Loma. I picked it based on proximity to the venue. Overall the experience was good.. The hotel provided what was expected for a hotel in this class. Yorkville has a lot of expensive hotels but if you want to stay under $300 the Holiday Inn is by far the best choice. Free internet was nice. This is 2013 and charging $15-25 for internet access is not acceptable. I stayed at the Hilton last time and charging $15 per day per device left a bad taste in my mouth. I didn't have time to try any of the facilities or any need to interact with the staff beyond check-in. Check-out was automatic and Iliked that. There is a drycleaner and a 24 hour convenience store with basic groceries across the street. There is a pub in the hotel. Subway is seconds away.
July 12, 2013
Rated

4.0

out of

5.0
 by
Margv
good location
This hotel has a good location and competitive pricing. I appreciated the newspaper delivered to the door every morning. I would stay here again. However, the management could turn down the tasteless loud music it plays in the lobby. Also the hotel restaurant has seen better days - it has an odour as you walk in the door, it is dark and the décor is quite tacky. However there are plenty of other restaurants along Bloor St. The initial clerk I encountered when I first registered was stiff and unfriendly. Other clerks were OK. Otherwise not a bad place to stay.
July 11, 2013
Rated

5.0

out of

5.0
 by
torontotraveller
Great value for the price.
Comfortable, quiet and clean rooms. Friendly check-in staff - very accommodating. Would stay here again. Close to the subway and many interesting sites.
July 11, 2013
Rated

5.0

out of

5.0
 by
JillMarie
Great Location
We enjoyed our stay at this property. The rooms are comfortable and spacious. They are clean and well kept. The location to the subway is outstanding therefore, giving direct access to the whole city! FABULOUS! We have kids who love to swim and it was too much of a hassle to get passes for the swimming pool located close to the hotel. My kids were frusterated but our thoughts were, "We are here to see the city, not swim!" We were less impressed with our dining experience. Slow service and mediocre food. The staff at the front desk was outstanding and helpful and kind! We were recognized for our Platinum status with a lovely bag of goodies and included perks! Overall LOVED our stay and would reccommend this property!
July 10, 2013
Rated

1.0

out of

5.0
 by
MMMmm3333
Amazing value; fabulous experience
What a great hotel! Truly excellent staff, fantastic facilities (free laundry, free wifi - neither the case at many more expensive hotels), plus perfect location make this a remarkable hotel. Even the partygoing guests in the weekend are somehow made to be respectful of other guests and not cause any disturbance. Goodness knows how, but it works. Recommended without any qualifications.
July 9, 2013
Rated

4.0

out of

5.0
 by
Bella27
Amazing stay!
This is a great location, with beautiful rooms! We really enjoyed our stay here and would definitely recommend others to visit as well. See you again soon!
July 5, 2013
Rated

4.0

out of

5.0
 by
Forgetful2
All a standard hotel should be
Quiet, clean room. Comfortable bed. Good wifi. Excellent service including a method to get left behind articles back to me.
June 26, 2013
Rated

4.0

out of

5.0
 by
Robas
Nice hotel, great location
We enjoyed our stay very much. The room was nicely furnished and the beds were very comfortable. The shower was excellent -- often a problem in hotel rooms -- and the location of the hotel is great for just about anywhere in Toronto. That's because the subway is within one block and everything in Yorkville is within walking distance.
June 24, 2013
Rated

4.0

out of

5.0
 by
SJHS
Great Staff
Had a wonderful stay, very accomodating staff, especially front desk and Mei in housekeeping. Great location, reasonable rates for downtown Toronto.
June 21, 2013
Rated

3.0

out of

5.0
 by
ijos
BED COMFORTABLE BUT SERVICE EXPENSIVE
STAYED FOR SIX NIGHTS. BED WAS VERY COMFORTABLE . FOR A GUEST VISITING FROM THE U.S. SOME ITEMS WERE MISSING AND BELOW PAR FOR A QUEEN- SIZE BED STAY. NO FRIDGE IN THE ROOM AND THE WATER IN A BOTTLE COST ABOUT 4.00 CANADIAN DOLLARS. FRONT DESK STAFF WERE VERY HELPFUL AND FRIENDLY. WILL STAY HERE FOR ANOTHER VISIT BUT SUGGESTS SOME UPGRADE FOR THE AMENITIES IN THE ROOM.
June 14, 2013
Rated

4.0

out of

5.0
 by
Stickler
Enjoyable but needs sprucing up
I like this hotel. The location is great and the staff are friendly and helpful. But it needs some attention to detail. The upholstery shouldn't be run down and the remnants of room service shouldn't be left to stay in the hallway overnight.
June 9, 2013