Skip Navigation
English
|
|
|
|

Sign In

Book online or call: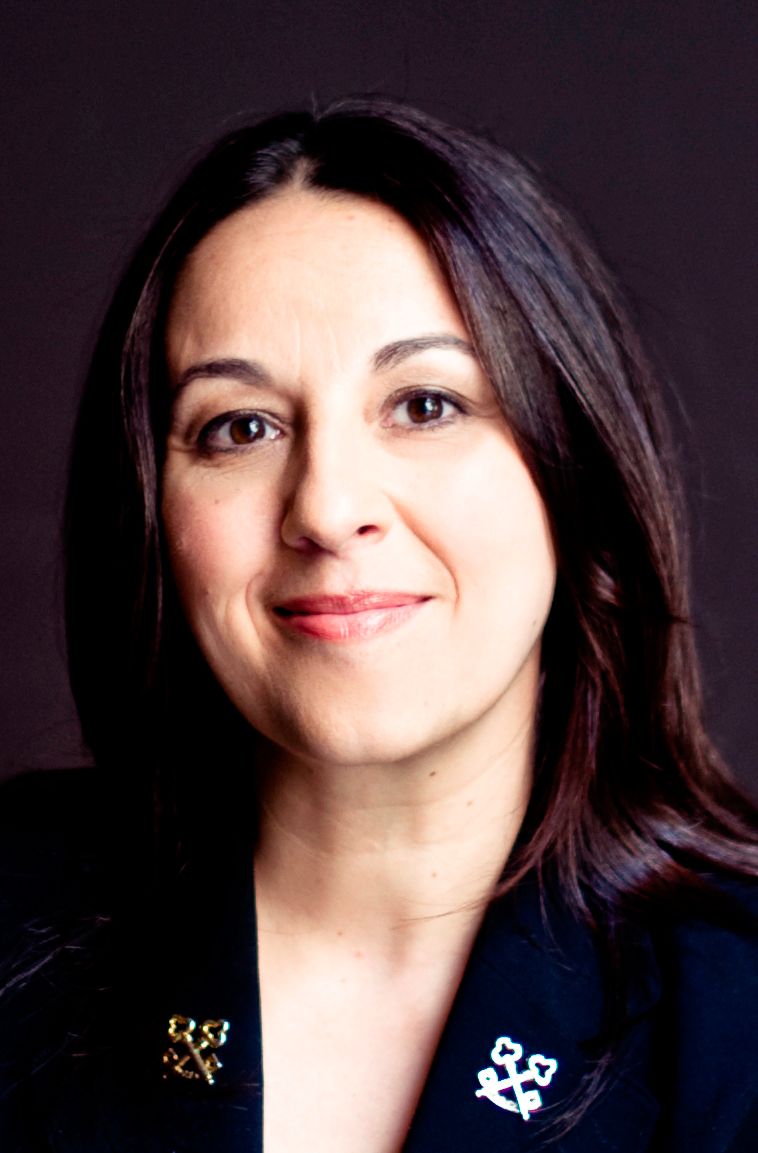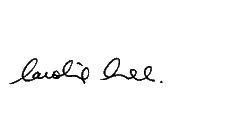 Insider Tips
LOCAL CULTURE
Weekend Transit
On Saturdays and Sundays a family of 2 Adults and 4 Children (under the age of 19) can enjoy unlimited 1 day travel for a $10. Pcik up a Family day pass at any subway stations.
LUXURY HOTEL WITH BOUTIQUE CHARACTER ON TORONTO'S FASHION MILE
Luxury Toronto hotel in the exclusive downtown Yorkville neighbourhood. Steps away from high-end restaurants, boutiques and art galleries, as well as the University of Toronto and major museums such as the Royal Ontario Museum. Superior facilities include an award-winning restaurant, Signatures; exclusive and newly renovated vodka bar, Proof; a fabulous outdoor patio, SkyLounge; and 7,000 square feet of recently renovated meeting venues that boast natural light and pillar free space.
HOTEL HIGHLIGHTS
Restaurant & Lounges

Signatures leaves a lasting impression with global fusion cuisine while the Skylounge takes patio dining to new heights. PROOF Bar is Toronto's pla...

Amenities & Services

The 8th-floor fitness centre features Life Fitness equipment, free weights, a sauna and an indoor pool. Massages are available by appointment in pr...

SPECIAL PACKAGES

There's always something special happening at an InterContinental hotel. Whether you are looking for a fun-filled getaway or a place to host your n...
InterContinental Toronto Yorkville
220 Bloor Street West

Toronto

,

ON

,

M5S 1T8

Canada

Front Desk

+1-416-9605200
Languages spoken by staff
Arabic, German, Greek, English, Spanish, French, Hindi, Hungarian, Italian, Korean, Punjabi, Polish, Portuguese, Russian, Tagalog, Turkish, Chinese
Pet Policy
Pets allowed, subject to conditions set by the hotel. Extra charge will apply for deep cleaning.
Pet Deposit $50.00 per stay
Pet Fee $25.00 per night
CHECK-IN

3:00 PM

CHECK-OUT

12:00 PM

Late Check out Available
Accessibility
Service animals allowed
6 Room(s) with Accessibility Standards
Parking
Guest Reviews
Rated

3.9

out of

5

 by

357

reviewers.
Rated

3.0

out of

5.0
 by
HerStay2014
It served its purpose
The beds were comfortable and the room served the purpose that we needed it for but the room just felt dark and dingy. There were a few "cosmetic" things that could have been fixed like the crack in the ceiling or the lamp falling apart in the bathroom. The room was far more smaller then other hotel standard rooms. Would I stay there again if needed? More than likely.
February 14, 2014
Rated

5.0

out of

5.0
 by
Rommel52371
Awesome hotel
I'm lucky that i have chosed this hotel while i'm in Toronto. The front desk are very helpful and accommodating as well as the lady in the breakfast always check our needs. This hotel is such a wonderful since it very near to downtown shopping area particularly the well known Toronto Eaton Center. I'll difinitely come back again in this hotel. It made me comfortable as my home while away from home.
February 13, 2014
Rated

5.0

out of

5.0
 by
Lou & Ghis
Great place, great location.
We stayed on Feb. 8th for one night and we have no complaints, what-so-ever. Although not the fanciest of hotels, the place was clean, staff friendly and the price very reasonable for a downtown Toronto location. The breakfast is included in the cost of the room and has many choices. If you leave hungry, you're probably too picky. We would definitely stay there again without hesitation.
February 13, 2014
Rated

1.0

out of

5.0
 by
Taz22
Poor staff and service
My stay here was absolutely horrific. I was appalled by the service provided by the hotel. The phone in the room was not working so we had to keep going down to the reception if we needed anything. Also we received poor treatment from the staff. A staff (Sutah) threatened to kick us out of the hotel at 3 am in the morning as well as calling the police. I admit we might have made some noise but a simple "please could you lower the noise as you are disturbing other guests" would have sufficed. This is NOT the type of service a PAYING GUEST should receive.
February 3, 2014
Rated

3.0

out of

5.0
 by
Amod
Everything is good except stopping water bottle.
Pls start complimentary water bottle again. Else everything is good!!!
January 25, 2014
Rated

5.0

out of

5.0
 by
Sabrina55
Great downtown stopover
This hotel is very conveniently located downtown yet you don't have to hit all the downtown traffic. Staff are excellent and friendly, Made sure we had everything we needed. Would stay here again and also recommend this hotel for anyone looking for a great downtown hotel!
January 24, 2014
Rated

4.0

out of

5.0
 by
helgasch
clean room and friendly staff
unfortunately when travelling to toronto, it's for hospital treatments, but we have always been coming to this holiday inn as it is clean, comfortable and close to the hospital, with a great rate.
January 19, 2014
Rated

1.0

out of

5.0
 by
Jeh58
Over inquisitive staff
Twice when my wife has checked into this property ahead of me, she has been quized at length as to when I would arrive - telling her they "have to ask" these questions. Well we don't have to stay there and this week booked at an alternate property. We will not return there.
January 14, 2014
Rated

5.0

out of

5.0
 by
KingTut
Excellent location
This hotel was excellent and very convient to many downtown destinations. The only issue would be if it could have a pool and hot tub.
January 6, 2014
Rated

4.0

out of

5.0
 by
swede12
Great location
Spent 3 nights at the hotel.........super great breakfast, great location, great staff. Had a great corner window view over St. James Park, the river and city.
January 1, 2014
Rated

5.0

out of

5.0
 by
vErYdEeP1
awesome room..
Had room 1105..was great..Front desk people were so caring..You are near everything..beds are comfy..coffee in room.Just a great deal you cant go wrong..Thanks.
December 28, 2013
Rated

3.0

out of

5.0
 by
tub2
it is all about location and views.
The urban view of the St. James Gardens and Lake Ontario is spectacular day and night. Enjoy the corner windows. Great pedestrian friendly neighbourhood. we are on a low salt, low fat diet. the peeled boiled eggs were a great feature at breakfast. brighter lighting on both sides of the bed would be nice.
December 26, 2013
Rated

4.0

out of

5.0
 by
Sheila44
Good location
Conveniently located for us. Great room on 15th floor with fab views. Clean comfortable room - good breakfast
December 23, 2013
Rated

1.0

out of

5.0
 by
Noted52
Disappointed
We stayed on the 16th floor which when we exited the elevator, looked and felt like we were in a TCHC building. The ceiling was clearly leaking and the damage was across the ceiling and down the wall. The carpet was so worn that it was a totally different colour in the centre compared to the area by the wall. Overall it felt very dirty and sketchy. If we had the option we would have left and found somewhere else to stay. As we didn't have that option we continued on to our room which on the surface looked clean but the bathroom door had filthy hand prints all over it - it clearly hadn't been wiped clean for a very long time. My wife is a residential building manager and was horrified at the condition. The next morning two of the three elevators were not working and staff initially blamed the delay on the number of people going to breakfast but meanwhile the elevator technician came in with his tool bag to fix what wasn't supposed to be broken. Overall, this was an unpleasant experience, much to our disappointment.
December 22, 2013
Rated

2.0

out of

5.0
 by
Shadow22
Bad experience
We had a confirmation that we would be getting a queen bed and when we checked in we only had a double. The elevators were not working in the morning and we had to walk up 10 flights of stairs to our room. Next time we will pay more and get a better hotel in Toronto. We enjoy our stays at most Holiday Inn Express. Very disappointed in this stay.
December 18, 2013
Rated

3.0

out of

5.0
 by
footballfan38
clean room and great location
The quality of room is what I have come to expect from the Holiday Inn although I was shocked not to hava a fridge in the room. The location of the hotel is within walking distance of many Toronto landmarks like The Eaton's Center, Roger's Center, and the CN Tower. The staff are easy going and are helpful. Unfortunately this property does not have excercise facilities, but there is a gym near by that you can purchase a daily membership. Underground parking is limited so either arrive early or ask about the outside parking which is only a five minute walk from the hotel and is less expensive. Overall a pleasant stay,
December 18, 2013
Rated

5.0

out of

5.0
 by
Peterborough
Great Service, Great Location, Great Value
I routinely stay at this hotel and I am never disappointed. I great consistent great service every time. I don't think you can beat this hotel for value for $. The rate is reasonable and it includes a terrific breakfast. I feel like this hotel is my home away from home. I am frequently greeted by name and it never feels like I am staying in a hotel. More like the home of a friend. Colleen
December 10, 2013
Rated

4.0

out of

5.0
 by
Lunamoon
nice room
The room itself was very nice, bed was very comfortable, very clean, price was a little much, when I got to my room once inside I noticed my door hadn't shut properly and into my stay I noticed guests around me having to slam their doors shut, as did I once I noticed, I wasn't just me or my floor when I went up for ice a door on the 4th floor wasn't shut. The desk staff was very nice. I recommend staying out of the stairwells, for as nice as the hotel is they are very nasty and ghetto
December 8, 2013
Rated

4.0

out of

5.0
 by
Ron88
Front Desk Staff
Just a quick note to say how impressed we were with your front staff. We arrived early yet we could check in. Every question we asked was answered politely and with knowledge. Our luggage was stored safely on our check out day. A taxi was waiting for us when we arrived from shopping just before leaving to the airport. We have been in many hotels over the years and my wife uses them consistently for work, this will be our stop when we are in downtown Toronto!!!
December 5, 2013
Rated

2.0

out of

5.0
 by
sammy321
ok not great
the hallway and the room stunk there was no remote for the TV there was no mini fridge the room was freezing cold when we got in there so we turned on the heat and it was blowing only cold air the heat was not working I called to front desk and they only told me to jiggle it a little and it should work it didn't work it was blowing cold air still so I had to go and buy slippers and thick sweater and a small heater, also the printer had no ink and they had no idea when they were going to be receiving a new cartridge,it also said they wasn't on iPod dock in the room which there wasn't I came to stay for my 19th birthday so all I brought with my ipod thinking there was an iPod dock what it says there was and there wasn't so it had to go buy one kind of frustrating I didn't really have a great day the only thing that I really enjoyed what is the free breakfast and even the hot breakfast was kind of cold. I would not recommend or stay here again
December 3, 2013
Rated

4.0

out of

5.0
 by
Claude2013
Great place to stay
My family stayed twelve days, myself a couple of nights before I left for planned surgery and hospitalization at the Toronto General. My family enjoyed their stay, the staff were friendly, helpful and compassionate. The hotel is in close proximity of the hospital and well located to the main downtown activity. It was easy for them to go back and forth. The free breakfast was good, the variety of the food was plentiful, a good way to start the day.
December 3, 2013
Rated

3.0

out of

5.0
 by
Afflier
Vacation in Toronto
Overall the hotel was ok. The temperature control in the room was very hot or somewhat cold. Not a good happy medium. Decor and paint is a little dated and you can hear people in the hallways. Staff was very friendly and helpful. It is a good place to stay if you are not spending much time in the hotel.
December 1, 2013
Rated

5.0

out of

5.0
 by
BigRed1950
Excellent value
Although the hotel is getting older, it is in beautiful condition. Parking is very easy and priced right for downtown Toronto. Staff were very helpful. I will stay here whenever I come to Toronto. Great place and views from upper floors (I was on 12th) were amazing.
November 30, 2013
Rated

5.0

out of

5.0
 by
a1sandra
good choice in Toronto
Good location, nice staff, wonderful breakfast; small window though.
November 29, 2013
Rated

4.0

out of

5.0
 by
sueperpa
Don't bother with the pre-pay option
I have stayed at this hotel before for a conference and I really found it to be a nice hotel. When I checked in they remembered that I had been there before and I really appreciated that. I had prepaid for the room so that I could save some money. I got an alert later that night saying that $95 was charged on my credit card (it was an international charge), when I questioned it, It was because it was a pre-paid room to cover incidentals and would be reimbursed. If I had known that I would not have done this option…….because then I had to watch my account and make sure that the money was credited back to my account 3 DAYS after I checked out. That was a pain in the butt!. The hotel is conveniently located and is a lovely hotel. The breakfast was a nice range of foods, but not terribly delicious. Still I would highly recommend this hotel.
November 29, 2013
Rated

5.0

out of

5.0
 by
Ballagher
Great stay. Highly recommend.
Often stay at Holiday Inn Express hotels when traveling. They are always clean, staff is great, hotel is always located close to shopping or restaurants. I've never been disappointed. Front desk staff were terrific to deal with. Helped with directions, cabs, etc.
November 28, 2013
Rated

4.0

out of

5.0
 by
Abuodie
Excellent
Everything was just right just need one more gadget in the Washroom that is a water spray facility with the WC, most of the Asian and MENA guest need it they are not comfortable without this facility.
November 27, 2013
Rated

4.0

out of

5.0
 by
pick01
It was good to sleep in
Needed maintenance. My wife and I each got locked in the bathroom on separate occasions because the door knob was loose, the room was pretty small, but we were just there to sleep, and that was comfortable.
November 25, 2013
Rated

4.0

out of

5.0
 by
BrenttheGent
Lovely Time
Quiet stay, great breakfast, excellent mattresses, staff are top notch.
November 23, 2013
Rated

4.0

out of

5.0
1st experience horrible mattress with dip, 2nd experience mattress like pool table.
the rooms and hallways definitely need upgrading. I did feel that they were clean, however terribly worn out and broken. my chair was broken, so I called & they replaced it very promptly, but with a ripped old chair. yuk. the rugs were ripped and worn and the towels were frayed. the convenience and price, and the wonderful accommodating staff, made up for the negative aspect of our stay. The breakfast staff especially made my stay more enjoyable.
November 23, 2013