Skip Navigation
English
|
|
|
|

Sign In

Book online or call: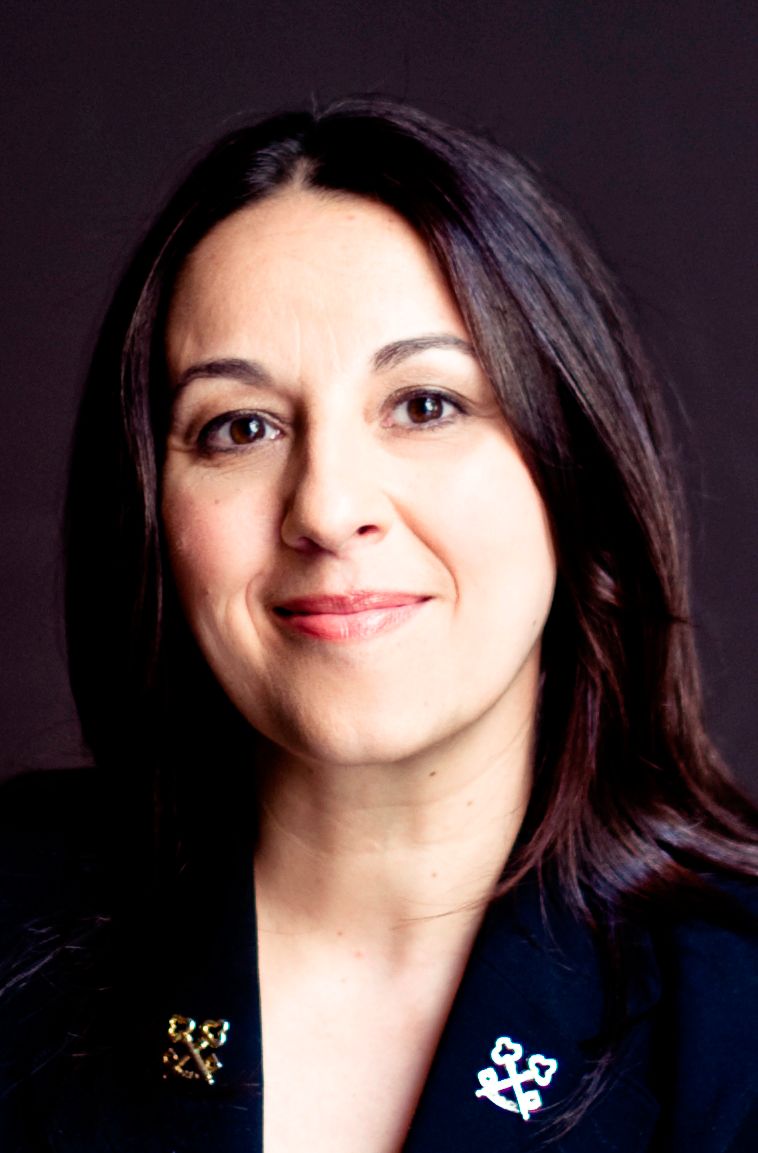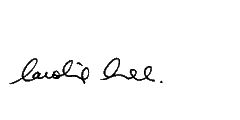 Insider Tips
LOCAL CULTURE
Weekend Transit
On Saturdays and Sundays a family of 2 Adults and 4 Children (under the age of 19) can enjoy unlimited 1 day travel for a $10. Pcik up a Family day pass at any subway stations.
LUXURY HOTEL WITH BOUTIQUE CHARACTER ON TORONTO'S FASHION MILE
Luxury Toronto hotel in the exclusive downtown Yorkville neighbourhood. Steps away from high-end restaurants, boutiques and art galleries, as well as the University of Toronto and major museums such as the Royal Ontario Museum. Superior facilities include an award-winning restaurant, Signatures; exclusive and newly renovated vodka bar, Proof; a fabulous outdoor patio, SkyLounge; and 7,000 square feet of recently renovated meeting venues that boast natural light and pillar free space.
HOTEL HIGHLIGHTS
Restaurant & Lounges

Signatures leaves a lasting impression with global fusion cuisine while the Skylounge takes patio dining to new heights. PROOF Bar is Toronto's pla...

Amenities & Services

The 8th-floor fitness centre features Life Fitness equipment, free weights, a sauna and an indoor pool. Massages are available by appointment in pr...

SPECIAL PACKAGES

There's always something special happening at an InterContinental hotel. Whether you are looking for a fun-filled getaway or a place to host your n...
Toronto Yorkville
220 Bloor Street West

Toronto

,

ON

,

M5S 1T8

Canada

Front Desk

+1-416-9605200
Languages spoken by staff
Arabic, German, Greek, English, Spanish, French, Hindi, Hungarian, Italian, Korean, Punjabi, Polish, Portuguese, Russian, Tagalog, Turkish, Chinese
Pet Policy
Pets allowed, subject to conditions set by the hotel. Extra charge will apply for deep cleaning.
Pet Deposit $50.00 per stay
Pet Fee $25.00 per night
CHECK-IN

3:00 PM

CHECK-OUT

12:00 PM

Late Check out Available
Accessibility
Service animals allowed
6 Room(s) with Accessibility Standards
Parking
Guest Reviews
Rated

3.9

out of

5

 by

341

reviewers.
Rated

5.0

out of

5.0
 by
Peterborough
Great Service, Great Location, Great Value
I routinely stay at this hotel and I am never disappointed. I great consistent great service every time. I don't think you can beat this hotel for value for $. The rate is reasonable and it includes a terrific breakfast. I feel like this hotel is my home away from home. I am frequently greeted by name and it never feels like I am staying in a hotel. More like the home of a friend. Colleen
December 10, 2013
Rated

4.0

out of

5.0
 by
Lunamoon
nice room
The room itself was very nice, bed was very comfortable, very clean, price was a little much, when I got to my room once inside I noticed my door hadn't shut properly and into my stay I noticed guests around me having to slam their doors shut, as did I once I noticed, I wasn't just me or my floor when I went up for ice a door on the 4th floor wasn't shut. The desk staff was very nice. I recommend staying out of the stairwells, for as nice as the hotel is they are very nasty and ghetto
December 8, 2013
Rated

4.0

out of

5.0
 by
Ron88
Front Desk Staff
Just a quick note to say how impressed we were with your front staff. We arrived early yet we could check in. Every question we asked was answered politely and with knowledge. Our luggage was stored safely on our check out day. A taxi was waiting for us when we arrived from shopping just before leaving to the airport. We have been in many hotels over the years and my wife uses them consistently for work, this will be our stop when we are in downtown Toronto!!!
December 5, 2013
Rated

2.0

out of

5.0
 by
sammy321
ok not great
the hallway and the room stunk there was no remote for the TV there was no mini fridge the room was freezing cold when we got in there so we turned on the heat and it was blowing only cold air the heat was not working I called to front desk and they only told me to jiggle it a little and it should work it didn't work it was blowing cold air still so I had to go and buy slippers and thick sweater and a small heater, also the printer had no ink and they had no idea when they were going to be receiving a new cartridge,it also said they wasn't on iPod dock in the room which there wasn't I came to stay for my 19th birthday so all I brought with my ipod thinking there was an iPod dock what it says there was and there wasn't so it had to go buy one kind of frustrating I didn't really have a great day the only thing that I really enjoyed what is the free breakfast and even the hot breakfast was kind of cold. I would not recommend or stay here again
December 3, 2013
Rated

4.0

out of

5.0
 by
Claude2013
Great place to stay
My family stayed twelve days, myself a couple of nights before I left for planned surgery and hospitalization at the Toronto General. My family enjoyed their stay, the staff were friendly, helpful and compassionate. The hotel is in close proximity of the hospital and well located to the main downtown activity. It was easy for them to go back and forth. The free breakfast was good, the variety of the food was plentiful, a good way to start the day.
December 3, 2013
Rated

3.0

out of

5.0
 by
Afflier
Vacation in Toronto
Overall the hotel was ok. The temperature control in the room was very hot or somewhat cold. Not a good happy medium. Decor and paint is a little dated and you can hear people in the hallways. Staff was very friendly and helpful. It is a good place to stay if you are not spending much time in the hotel.
December 1, 2013
Rated

5.0

out of

5.0
 by
BigRed1950
Excellent value
Although the hotel is getting older, it is in beautiful condition. Parking is very easy and priced right for downtown Toronto. Staff were very helpful. I will stay here whenever I come to Toronto. Great place and views from upper floors (I was on 12th) were amazing.
November 30, 2013
Rated

5.0

out of

5.0
 by
a1sandra
good choice in Toronto
Good location, nice staff, wonderful breakfast; small window though.
November 29, 2013
Rated

4.0

out of

5.0
 by
sueperpa
Don't bother with the pre-pay option
I have stayed at this hotel before for a conference and I really found it to be a nice hotel. When I checked in they remembered that I had been there before and I really appreciated that. I had prepaid for the room so that I could save some money. I got an alert later that night saying that $95 was charged on my credit card (it was an international charge), when I questioned it, It was because it was a pre-paid room to cover incidentals and would be reimbursed. If I had known that I would not have done this option…….because then I had to watch my account and make sure that the money was credited back to my account 3 DAYS after I checked out. That was a pain in the butt!. The hotel is conveniently located and is a lovely hotel. The breakfast was a nice range of foods, but not terribly delicious. Still I would highly recommend this hotel.
November 29, 2013
Rated

5.0

out of

5.0
 by
Ballagher
Great stay. Highly recommend.
Often stay at Holiday Inn Express hotels when traveling. They are always clean, staff is great, hotel is always located close to shopping or restaurants. I've never been disappointed. Front desk staff were terrific to deal with. Helped with directions, cabs, etc.
November 28, 2013
Rated

4.0

out of

5.0
 by
Abuodie
Excellent
Everything was just right just need one more gadget in the Washroom that is a water spray facility with the WC, most of the Asian and MENA guest need it they are not comfortable without this facility.
November 27, 2013
Rated

4.0

out of

5.0
 by
pick01
It was good to sleep in
Needed maintenance. My wife and I each got locked in the bathroom on separate occasions because the door knob was loose, the room was pretty small, but we were just there to sleep, and that was comfortable.
November 25, 2013
Rated

4.0

out of

5.0
 by
BrenttheGent
Lovely Time
Quiet stay, great breakfast, excellent mattresses, staff are top notch.
November 23, 2013
Rated

4.0

out of

5.0
1st experience horrible mattress with dip, 2nd experience mattress like pool table.
the rooms and hallways definitely need upgrading. I did feel that they were clean, however terribly worn out and broken. my chair was broken, so I called & they replaced it very promptly, but with a ripped old chair. yuk. the rugs were ripped and worn and the towels were frayed. the convenience and price, and the wonderful accommodating staff, made up for the negative aspect of our stay. The breakfast staff especially made my stay more enjoyable.
November 23, 2013
Rated

4.0

out of

5.0
 by
Colonel09
Great Value for Money
This hotel is in a great location for visiting downtown Toronto - close to most major venues. Great value for money! For an older hotel, it is extremely well-maintained and clean. Only negative comment is on our welcome by the front desk. The person checking us in checked me as a Club member, whereas I actually am Elite Gold. This is the first time at any Holiday Inn I have not been welcomed as a Gold member - staff at this one should be better trained on this. Other than this, a very enjoyable stay. Highly recommend this hotel for anyone visiting downtown Toronto.
November 21, 2013
Rated

5.0

out of

5.0
 by
Samantha2013
Everything Worked!
Happily, everything in our hotel room worked! The shower was good. Towels were nice. There was hot water. There were lots of breakfast options. Overall, breakfast was great! Location worked out nicely for our daily excursions. We were able to walk to the CN Tower, ROM, and distillery district. Local restaurants catered to our needs. Overall, a great stay!
November 19, 2013
Rated

4.0

out of

5.0
 by
turner1
Awesome location and great view
The location of this hotel is awesome - perfect for walking to the Eaton Centre and down to the theatre/restaurant district on Front St. Our view from the 14th. floor was amazing (day and night) and the value is incredible. We'll be back!
November 18, 2013
Rated

4.0

out of

5.0
 by
Julian88
Great Time
Great location, great room. Tho I wish it had a gym.
November 14, 2013
Rated

5.0

out of

5.0
 by
NorthernArtist
Customer Service is Excellent
My stay at the Holiday Inn was exceptional mostly because of how considerate and well mannered their staff acted. They listened to the specific needs that I had and made every attempt to help me with my problems. Often they took ownership over any issues that had risen and responsibly handled things. Their communication was exceptional and I will always stay with them in the future.
November 13, 2013
Rated

5.0

out of

5.0
 by
PJill
very pleasant stay
I booked this hotel for 2 nights and based my choice on price point and reasonable parking rates. I was pleasantly surprised with a nice courtyard entrance, off the main street. I was welcomed and checked in by a very accommodating front desk person and directed to the underground parking across from the entrance. Parking had an attendant and entrance to the hotel was with my room key which gave me a very safe feeling. The room was fine, a little worn but clean!! Bed was comfy! Breakfast the next morning was complimentary and absolutely everything one could ask for. Internet was complimentary as well, along with a Toronto Star outside the door in the am. I will certainly make this my hotel of choice next time I need to stay in down town Toronto!!
November 12, 2013
Rated

4.0

out of

5.0
 by
frisbee
Desk Staff
we were well greeted but it was a wet night and the directions for a near by restaurant given by the desk (Ron ) were poor and curt and very miss leading. The staff needs to be more precise in giving directions .
November 11, 2013
Rated

5.0

out of

5.0
 by
K5333
Excellent staff and quiet, comfortable room
Would stay there again just because of the staff, but the room and rate are close seconds. Great place for business or personal travel.
November 11, 2013
Rated

5.0

out of

5.0
 by
63Ferrari
Good Value!
Convenient location to many attractions in Toronto. Reception staff was friendly and helpful. Room was clean, quiet, and comfortable. Wi-fi and breakfast was included in the room rate. I was permitted to store my suitcase for a few hours after my check-out time; very convenient!
November 7, 2013
Rated

5.0

out of

5.0
 by
AberdeenAngus
Excellent value in a great location
I stayed here for a week with my wife while we visited as much as possible in Toronto and the surrounding area. There was always plenty to do in Toronto and loads of good places to eat out. The hotel is very conveniently located for Downtown and easy to get to by subway (which we used to travel from the Lester Pearson Airport). We asked beforehand by e-mail for a room high up and away from traffic which we were given (on the 15th floor). The room itself was spacious, clean and very comfortable. It was also very quiet with spectacular views over the city and Lake Ontario. Breakfast was very efficiently served and there was always plenty of it with a good degree of choice. We loved the pancake machine! Staff were courteous, helpful and efficient. We enjoyed our stay here and would go back if we visit the city again. Thanks to all the kitchen, cleaning and reception staff. It was great to be able to leave our bags for a few hours after we checked out and before we headed to the airport for our evening flight across the Atlantic.Thoroughly recommended!
November 7, 2013
Rated

3.0

out of

5.0
 by
orphan8431111111111111111
As usual always a problem
Arrived late after a wedding party, no parking had to park on the street even though I had made the reservation well in advance, Stayed at this hotel many time they know I need parking The next day it took 35 minutes to check out making me late for a 9:30 and my wife late for a 10:00. Simply amazing. Kudos to the Room cleaning staff as always they do a wonderful job. The serving staff for the breakfast the same cleaning up after people who have no concern for other is a real challenge..
November 6, 2013
Rated

5.0

out of

5.0
 by
MDL62
As Expected Plus Very Pleasant Staff
Had to stay for a night in downtown Toronto. Arrived tired, but was greeted with friendly faces. It was a pleasant stay in a great location.
November 2, 2013
Rated

4.0

out of

5.0
 by
DaisyT2003
Great Location
This hotel is close to major attractions in downtown Toronton and walking distance if you are capable. St. Lawrence Market is around the corner and the Financial District is a walking distance. The hotel itself is clean and well maintained. My biggest complain about this brand of hotel is the limited breakfast healthy selections. They normally serve sugary items and less fruits. Though, the kitchen crew are really nice and helpful. The front desk people are just okay. I've asked if I could do a late check out as one of the priviledges of a platinum elite member, they could only give me until 1 pm instead of 2 pm.
October 28, 2013
Rated

5.0

out of

5.0
 by
basin
Overall experience
We found that the location was very good. The staff were very helpful and polite. The room was OK and the bed was fairly comfortable.. Generally it was a good experience,thank you.
October 26, 2013
Rated

4.0

out of

5.0
 by
MazenM
Excellent value for money
My wife and I stayed at this hotel for 5 days in October. The overall experience was very satisfactory: the staff was extra helpful and friendly, the room was large, quiet and fairly well equipped, the hotel location is excellent while being in a quiet neighborhood. The in-house laundry is a plus. I would like to especially single out the free Wi-Fi and buffet breakfast as great loyalty builders. I would definitely stay in this hotel during my next visit to Toronto, and would strongly recommend it.
October 26, 2013
Rated

3.0

out of

5.0
 by
Gene12
Filthy hall carpets
I was disappointed with the cleanliness of some of the public areas. The hall leading to the room. Had dingy walls in need of paint. The hall carpet was so dirty and dingy, that the pattern was almost invisible. Our room had a bed rated as queen, but was closer to a double.
October 24, 2013