Skip Navigation
English
|
|
|
|

Sign In

Book online or call: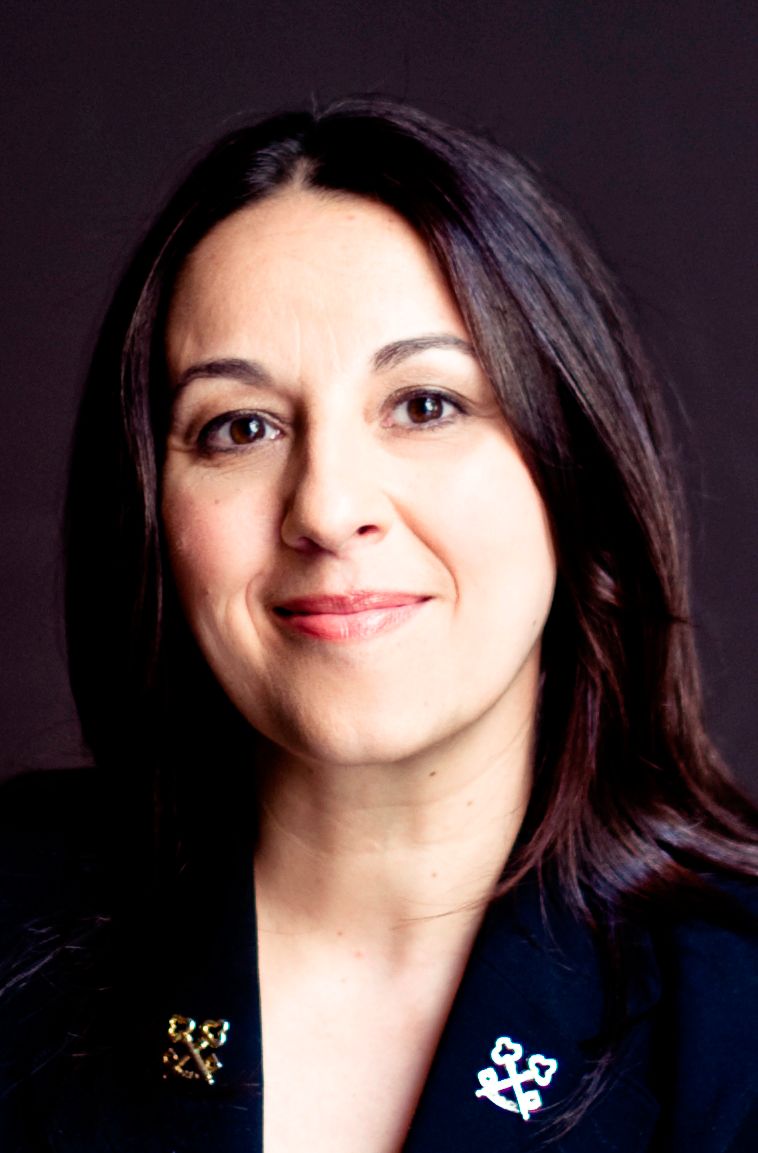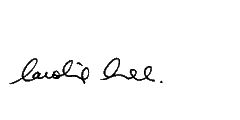 Insider Tips
LOCAL CULTURE
Weekend Transit
On Saturdays and Sundays a family of 2 Adults and 4 Children (under the age of 19) can enjoy unlimited 1 day travel for a $10. Pcik up a Family day pass at any subway stations.
LUXURY HOTEL WITH BOUTIQUE CHARACTER ON TORONTO'S FASHION MILE
Luxury Toronto hotel in the exclusive downtown Yorkville neighbourhood. Steps away from high-end restaurants, boutiques and art galleries, as well as the University of Toronto and major museums such as the Royal Ontario Museum. Superior facilities include an award-winning restaurant, Signatures; exclusive and newly renovated vodka bar, Proof; a fabulous outdoor patio, SkyLounge; and 7,000 square feet of recently renovated meeting venues that boast natural light and pillar free space.
HOTEL HIGHLIGHTS
Restaurant & Lounges

Signatures leaves a lasting impression with global fusion cuisine while the Skylounge takes patio dining to new heights. PROOF Bar is Toronto's pla...

Amenities & Services

The 8th-floor fitness centre features Life Fitness equipment, free weights, a sauna and an indoor pool. Massages are available by appointment in pr...

SPECIAL PACKAGES

There's always something special happening at an InterContinental hotel. Whether you are looking for a fun-filled getaway or a place to host your n...
Toronto Yorkville
220 Bloor Street West
Toronto , ON , M5S 1T8
Canada
Front Desk +1-416-9605200
Languages spoken by staff
Arabic, German, Greek, English, Spanish, French, Hindi, Hungarian, Italian, Korean, Punjabi, Polish, Portuguese, Russian, Tagalog, Turkish, Chinese
Pet Policy
Pets allowed, subject to conditions set by the hotel. Extra charge will apply for deep cleaning.
Pet Deposit $50.00 per stay
Pet Fee $25.00 per night
CHECK-IN

3:00 PM

CHECK-OUT

12:00 PM

Late Check out Available
Accessibility
Service animals allowed
6 Room(s) with Accessibility Standards
Parking
Guest Reviews
Rated

3.8

out of

5

 by

296

reviewers.
Rated

5.0

out of

5.0
 by
JRock2000
Nice Easy Stay
Recently stayed at the hotel. Nice underground parking. Fast, easy check in. Rooms clean. Great stay with no complaints.
September 26, 2013
Rated

2.0

out of

5.0
 by
Operator53
It's ok
Check in was a bit slow and unorganized, seeing they had our reservation and request 60 days in advance. I had multiple rooms booked and only 1 was spacious.
September 24, 2013
Rated

4.0

out of

5.0
 by
DAWandGAE
Enjoyed our stay!
Good front desk staff - knowledgeable and helpful.
September 24, 2013
Rated

4.0

out of

5.0
 by
Shmoyko
OK and average
The room was good and clean, and the bed was comfortable. The breakfast was plentiful, but bland.
September 22, 2013
Rated

1.0

out of

5.0
Hotel ok, Staff dreadful
As a platinum memeber of this group of hotels I have to say this really is the worst service experience, ever. Location is good for access into town. The breakfast is ok and the rooms are all right. However, the staff were rude, lazy and did not resolve any issues. I went with my wife and friends and they were mortified by how rude and lazy they were. My suggestion is stay ANYWHERE other than here... I had to queue for 1 hr to check in I was not treated as a platinum memebr. Actualy I was treated as a human being! They then wanted payment again but could not explain why, it had already been paid. I never did get an appology. I had to make the guy on reception call his manager who gave him a bit of a hard time. The room keys did not work (3 separate times) and they didnt want to help. They could not resolve any queries so I think the staff were not trained. A simple example: Do you have any milk for the tea making facilities we have in the room. The answer was "we dont do milk". Nothing else, no you can get some in the morning at breakfast sir or there's a shop round the corner, nothing. Just "we dont do milk....
September 20, 2013
Rated

2.0

out of

5.0
 by
Steve366
Inferior, Poorly-maintained Rooms
We were disappointed in the quality and cleanliness of the 2 rooms our family occupied for 2 nights, especially for the price. There was no refrigerator unless we wanted to pay extra. The bathtub was worn and not properly cleaned. The room with 2 double beds had barely enough room to move around, and we had to juggle electrical plugs to accommodate iron, computer, cellphone charger, and coffee maker. The included breakfast had better selection than expected, but the quality was only OK. The breakfast area was too crowded to really enjoy the food.
September 11, 2013
Rated

3.0

out of

5.0
 by
5leggedspidder
Holiday Inn Express - a poor relation
To be honest I had no real understanding of the "Express" bit in Holiday Inn Express. Having stayed in other Holiday Inns I feel that this is the poor relation in the chain. The hotel turned out to be the low budget option - facilities had been reduced to offer a cheaper option. There was no fridge in the room (just a cupboard space where there should be one). The breakfast room was so cramped that a number of guests took plates up to their rooms. The receptionists were polite but reactive rather than proactive i.e. taking time to tell tourists (like ourselves) of places to visit. The best positive was the location - very well situated to get around town. Next time will stay in an a normal Holiday Inn.
September 11, 2013
Rated

2.0

out of

5.0
 by
Instincteight
Too expensive for what you get !!
Old fashionned rooms, loud A/C, lack of choices for the breakfast.
September 10, 2013
Rated

5.0

out of

5.0
 by
Lori69
Clean, affordable, love the area.
The room was comfortable and clean, and the staff were great. Loved the neighbourhood....very safe and walkable. St. James park is lovely! Will be staying here again.
September 6, 2013
Rated

4.0

out of

5.0
 by
rainy329
Nice place for overnight
Rooms are clean and quiet. Great place to crash for the night.
September 6, 2013
Rated

5.0

out of

5.0
 by
rickc0415
Great Service
Our room had a problem with the AC unit, within 5 minutes of reporting it, it was fixed!
September 4, 2013
Rated

4.0

out of

5.0
 by
DynamiteTravel
Great Value and Service
While the hotel was average the service and location make up for it. I enjoyed my stay, Ravish was exceptionally friendly and helpful. I would recommend staying here and I would return to stay again.
September 4, 2013
Rated

5.0

out of

5.0
 by
DCFM
Like sleeping on a cloud...I didnt move all night it was so comfortable
Super clean...really quiet...bed was amazingly comfy...free breakfast had lots of variety...bagels, sausage, eggs, cereal, juices, coffee, danishes...and much more
September 4, 2013
Rated

4.0

out of

5.0
 by
singingskies
Fantastic staff
Our experience was enjoyable because the staff went out of their way to be helpful. They found us a small fridge (I have food allergies and must carry some basics), they provided extra towels for a beach excursion. Every one we came in contact with from the front desk to the maintenance staff was pleasant and eager to be helpful. Room was a bit tight, but it is a downtown hotel. A pool would have made it a perfect experience...
September 3, 2013
Rated

3.0

out of

5.0
 by
jimbo1234
Comfortable beds
Their are a number of positives for this hotel, beds were great and fresh, breakfast was excellent, staff were very informative and helpful, conveniently located near a Varity of touristy sites. You can even walk to the rogers stadium and C.N. tower. However the carpets in the halls, and the rooms need replacing immediately and some air conditioning in the halls would help. The ice machine on the 12th floor was out of service.
September 1, 2013
Rated

3.0

out of

5.0
 by
TLAS
Room Condition
The bathroom had some hair on the floor, toilet and in the tub...as though no one cleaned it. Upon turning the bed down for the night, we were grossed out by finding blood on the fitted sheet in the center. Never would of thought that since the bed was made properly. The front desk did have the sheets changed and compt'd the room for the night because we asked for it. I feel they should have compt'd both of our nights stay since that was totally disgusting . They did make sure to tell the staff to be certain to clean the room extra good the next morning. Front desk was very helpful and apologetic for the room. They also were very willing to help us get around and inform us of places to see.
September 1, 2013
Rated

5.0

out of

5.0
 by
HockeyFan99
Great location, rate and friendly staff
The location is great for the price. Toronto is such an easy city to navigate on foot. We walked to the Rogers Centre (20 min), Hockey Hall of Fame (10 min) and subway (5 min). Plenty of restaurants are only 5 min away. Our room was clean. The cleaning staff did a great job every day. The front desk staff was very friendly and answered all our questions as this was our first time in Toronto. There's a computer with printer in the lobby to print out your boarding passes. Breakfast was fine. Plenty of choices from bacon & eggs to muffins, cereal, rolls and bagels. The hotel was fully booked but noise was never a problem. We were on the 14th floor and had a view of Lake Ontario and the CN Tower spire. Very good value for the location. Will definitely stay there again on our next visit to Toronto.
August 30, 2013
Rated

4.0

out of

5.0
 by
john130940
good location at reasonable price
We stay here when ever in Toronto as it is downtown within walking distance of most places we normally visit. The front desk is consistantly helpful and accommodating. Rooms are spacious and reasonably well appointed. Too bad that there are not more elevators since the waiting times at the higher floors can be very extensive at peak periods in the morning. The breakfast should have some options for gluten sensitive guests.
August 29, 2013
Rated

5.0

out of

5.0
 by
Reb35
Would Stay Again
This was a perfect location to get to all the major attractions downtown TO. Clean and well kept. Will be staying there again for sure!
August 28, 2013
Rated

5.0

out of

5.0
 by
GP12
Perfect for exploring Toronto
Downtown hotel with relatively inexpensive parking offer. Breakfast included, the breakfast room a little bit small, but its ok. A good point to stay in downtown Toronto.
August 25, 2013
Rated

4.0

out of

5.0
 by
maturetraveller
Great location for city break
Stayed for 3 nights while visiting Toronto. The reception staff were most helpful and friendly. The location is excellent - good for walking to explore the city and a nice quiet area. A basic no-frills hotel, really good value for money.
August 24, 2013
Rated

4.0

out of

5.0
 by
neuman30
Enjoyable
Nice and clean, quiet, close to downtown, shopping and restaurants. I would stay here again.
August 23, 2013
Rated

5.0

out of

5.0
great breakfast
we stayed 1 night so we could go to an argos game,the desk clerk was very helpful on ways to get there and places to eat..it was a good half hour walk to the rogers center but there was lots to look at and it didnt seem as long a walk.the breakfast was great in the morning and we were quite surprised with the amount of different foods and fruit.well worth the stay.the only downside was their was no fridge in the room but other than that it was very clean and comfortable.
August 22, 2013
Rated

4.0

out of

5.0
good location for getting around Toronto
The hotel is centrally located making it a good choice to be able to get around Toronto. It was approx a fifteen minute walk to the harbour front and CN Tower. The hotel rooms were clean and tidy, however the bed was too soft for us, it was like sleeping on a sail boat!! Breakfast offered a reasonable choice of friut, cereal, yoghurt, pastries and eggs/bacon but the room was too small for the number of guests while we were there. We had to eat in reception or take the food to our room which was inconvenient. Overall though the hotel offered good accomodation with a good breakfast at a reasonalbe price.
August 17, 2013
Rated

4.0

out of

5.0
 by
Mountainmartyn
Helpful staff
Staff on the desk where very helpful, especially when it came to restaurant and transport suggestions
August 15, 2013
Rated

5.0

out of

5.0
 by
Shacents
Great Service.
It as been twice that I checked in early like 8 AM and there is a room available for me right away...no waiting. Keep up with the great service .
August 14, 2013
Rated

5.0

out of

5.0
Excellent hotel, decent buffet, great location
For those people who wish to stay in downtown Toronto at an affordable cost, this is definitely the hotel to choose. The price for a room is excellent when you consider that there is a breakfast buffet every morning and you are a close 5 minute walk from Dundas Square/ Eaton Center. The hotel has on-site parking available for $20, which is a little steep, but you have the peace of mind knowing that your car is close by and in a safe and secure parking garage. The room was your basic hotel room; a queen bed, tv, dresser, desk, bathroom, and a pull out coach that turned into a full bed. The breakfast options included eggs, bagels, toast, pancakes, sausage, yogurt, bananas, muffins, cinnamon buns, and some other basic breakfast foods. The food was all great and warm. It's busy during breakfast time, so the food is constantly being filled, thus it is warm and fresh. The elevators are quite fast and the staff that I encountered were all friendly and helpful. I would certainly return to this hotel if I came back to Toronto.
August 12, 2013
Rated

3.0

out of

5.0
 by
graflex
good location
i had a pleasant experience after all - the hotel is in good location.
August 12, 2013
Rated

4.0

out of

5.0
 by
DannyEC
Great location
Good place to stay at Toronto down-town. Room is comfortable. The breakfast cafeteria is very loaded.
August 8, 2013
Rated

4.0

out of

5.0
 by
batya19
review
great view from our window on the 10th floor but only the sheer curtains are large enough to close all the way so the room was not so dark during the night. indoor connected parking was nice. great location
August 8, 2013