Skip Navigation
English
|
|
|
|

Sign In

Book online or call: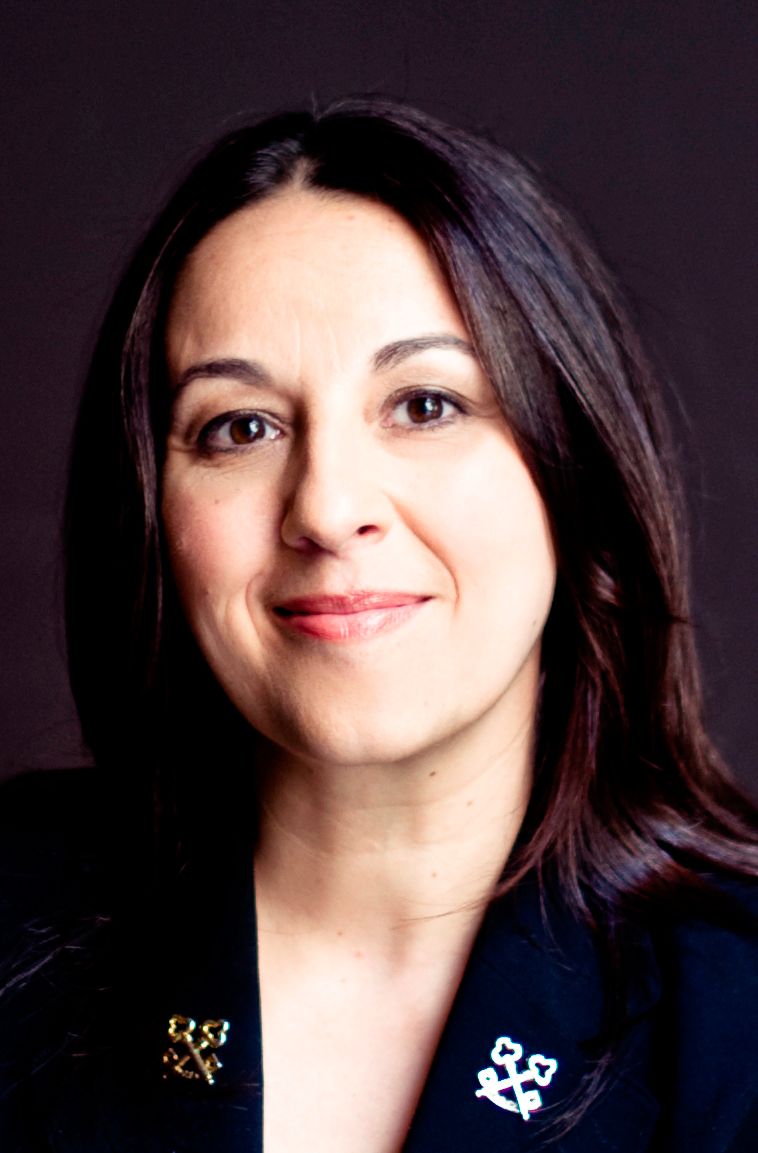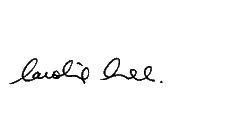 Insider Tips
LOCAL CULTURE
Weekend Transit
On Saturdays and Sundays a family of 2 Adults and 4 Children (under the age of 19) can enjoy unlimited 1 day travel for a $10. Pcik up a Family day pass at any subway stations.
LUXURY HOTEL WITH BOUTIQUE CHARACTER ON TORONTO'S FASHION MILE
Luxury Toronto hotel in the exclusive downtown Yorkville neighbourhood. Steps away from high-end restaurants, boutiques and art galleries, as well as the University of Toronto and major museums such as the Royal Ontario Museum. Superior facilities include an award-winning restaurant, Signatures; exclusive and newly renovated vodka bar, Proof; a fabulous outdoor patio, SkyLounge; and 7,000 square feet of recently renovated meeting venues that boast natural light and pillar free space.
HOTEL HIGHLIGHTS
Restaurant & Lounges

Signatures leaves a lasting impression with global fusion cuisine while the Skylounge takes patio dining to new heights. PROOF Bar is Toronto's pla...

Amenities & Services

The 8th-floor fitness centre features Life Fitness equipment, free weights, a sauna and an indoor pool. Massages are available by appointment in pr...

SPECIAL PACKAGES

There's always something special happening at an InterContinental hotel. Whether you are looking for a fun-filled getaway or a place to host your n...
InterContinental Toronto Yorkville
220 Bloor Street West

Toronto

,

ON

,

M5S 1T8

Canada

Front Desk

+1-416-9605200
Languages spoken by staff
Arabic, German, Greek, English, Spanish, French, Hindi, Hungarian, Italian, Korean, Punjabi, Polish, Portuguese, Russian, Tagalog, Turkish, Chinese
Pet Policy
Pets allowed, subject to conditions set by the hotel. Extra charge will apply for deep cleaning.
Pet Deposit $50.00 per stay
Pet Fee $25.00 per night
CHECK-IN

3:00 PM

CHECK-OUT

12:00 PM

Late Check out Available
Accessibility
Service animals allowed
6 Room(s) with Accessibility Standards
Parking
Guest Reviews
Rated

3.8

out of

5

 by

697

reviewers.
Rated

5.0

out of

5.0
 by
Chauff
Rooms & Rest
Beautiful room quite spacious Loved the bathroom with only a roomy shower VERY comfortable bed Service - including prompt repair of television! was excellent. A la carte breakfast in restaurant is WAY too expensive. Buffet not much more reasonable. Food was good as was the wait staff just too costly for what there was. The staff from front desk to cleaning staff were very personable.
June 14, 2014
Rated

4.0

out of

5.0
 by
tja123
Centrally located and comfortable
Hotel staff were super friendly and helpful all week. Room was cleaned promptly but could do with a carpet change. Having a minifridge in the room was helpful. Room was fairly small, but suited well to me. Humming noise from outside was quite loud. I don't know if it was ventilation or what, but could definitely bother someone. Metro station is only a few steps away. Overall I was quite happy with my stay.
June 13, 2014
Rated

5.0

out of

5.0
 by
Odette52
very friendly staff
two particular people stand out..Kandila in breakfast room was amazing and kind and efficient always and Alex at concierge always so helpful. Very good value for money at this hotel and so well located.
June 13, 2014
Rated

3.0

out of

5.0
 by
Amy2118
Check your room before accepting!
-no toiletries first day --locked out on 2nd day, waited 1/2 hour to see if anyone else could fix it, finally had to leave with inappropriate garb and materials for an important meeting, asked for notification, but none came. Finally returned 5 hours later to find they had had to change the "batteries"! - no bathtub? -small -suite addition room
June 12, 2014
Rated

1.0

out of

5.0
 by
Gordon
Location good but comfort falls short...
The first room we were allocated was vibrating with the sound of the noisy plant and equipment of the fitness center outside the window and we rejected it. The second room was at the corner of the hotel and was dark and dingy, not helped by the filthy windows. Then the key card would not open the door on our return and after four trips up and down in the elevator with new cards we still could not enter our room. Before new cards were issued I was asked for photo I/D. My passport was in the safe in the room.... The security manager opened the door with a master key and after a lot of messing with new batteries being fitted to the door lock it was decided that we needed to change rooms. The third room was also at the corner of the hotel and suffered from air-conditioning equipment noise. I was glad to leave after four nights. That said, the breakfast was fine and the staff attentive. If you stay here just make sure you request a quiet room and preferably one with a window less befitting of a prison cell.
June 11, 2014
Rated

4.0

out of

5.0
 by
jsjbbdat
True to the original motivation for creating Holiday Inn
I read the plaque on the wall by the secured elevators, about how the Holiday Inn came to be. A family friendly place to stop during travels. For long term stays, perhaps not ideal. However, as a bed to sleep in and a generous breakfast to start the day, it is a very hospitable property.
June 10, 2014
Rated

4.0

out of

5.0
 by
BrendaD
Great Staff
The staff is excellent, helpfull, knowledgeable and friendly. The restaurant has great staff and really good food. The location is convenient to shopping. The room was small and plain for the price, the one chair was an office chair and not comfortable at all. There was noise from the elevators that kept me awake at night and the halls were really hot. I will probably look for a more affordable accommodation for my next visit.
June 9, 2014
Rated

4.0

out of

5.0
 by
bondy1k
Good experience
Staying here was fine. Comfortable beds, a lot of stuff to do around the hotel.
June 9, 2014
Rated

5.0

out of

5.0
 by
DataJunkie
Comfortable and quiet to prepare for presentations
The upgraded room was lovely - new, clean and modern.
June 6, 2014
Rated

3.0

out of

5.0
 by
CARLIMS
A little effort would go a long way
If the staff were able to pay attention to guest requests and act professionally the hotel rating would jump to 9 out of 10!!
June 6, 2014
Rated

5.0

out of

5.0
 by
Edward1
gold member
Nice hotel with big lobby,friendly stuffs,friendly bar service.Very convenient location. Only one thing is that the Windows arenot good enough to prevent noise from the streets.I was awakened by thenoise at night even I was in 17th floor.others are perfect.
June 3, 2014
Rated

5.0

out of

5.0
 by
Lisa 101
Awesome!
This hotel was clean and comfortable. It was close to everything. Room rate was great. I will definitely come back next time I stay in Toronto. HIGHLY RECOMMENDED!!!
June 3, 2014
Rated

4.0

out of

5.0
 by
iamckng
Didn't get the room I booked
When I booked the room online, I requested a King bed room (as I was traveling by myself). However, when I arrived at the hotel at around 7pm, the person told me that there was no room left and he put me in a room for disable people. I asked them to change my room the next day, but they could only give me a two double beds room. Since there are two beds in the room (which I do not need), very little space left.
June 3, 2014
Rated

4.0

out of

5.0
 by
Cbear
Hotel mit Mängeln
Die Lage des Hotels ist sehr gut geeignet für eine Städtereise. Weitere Hotelservices wurden nicht in Anspruch genommen. Im ersten bezogenen Zimmer wurde das unzureichend geputzte Bad und der defekte TV reklamiert. Daraufhin wurde ein Zimmerwechsel ins Nachbarzimmer angeboten und durchgeführt. Beide Zimmer waren sehr klein dimensioniert und lagen in einem der oberen Stockwerke (12?) dem Hinterhof zugewandt, wo die Klimaanlagen des Nachbarhauses ihren Dienst verrichteten. Aus diesem Grund war es in den beiden Zimmern außergewöhnlich laut (Abhilfe wäre durch eine Schallschutzverglasung durchaus gegeben). Des Weiteren war es nicht möglich, die Zimmer adäquat zu verdunkeln. Im letzten der beiden Zimmer roch es leicht muffig / modrig, was jedoch nicht mehr reklamiert wurde.
June 2, 2014
Rated

4.0

out of

5.0
 by
Gord_Mtl
Good location with small rooms
The hotel is located in downtown Toronto near the Church street village and close to the Eaton Center. The rooms are a bit small but they are clean. I had a strange room with a small window which made the room really dark. I would recommend that you ask for a room with full/proper windows and it will feel a lot nicer.
June 1, 2014
Rated

5.0

out of

5.0
 by
Elizabeth1717
Another great stay!
Thank you for another great stay. Special thanks to Rachel for making my arrangements!
June 1, 2014
Rated

4.0

out of

5.0
 by
wpgchick
Good Value
This Holiday Inn was in the perfect location for us. We wanted to be walking distance to the Jays game, CN Tower but also in a neighborhood that has a little bit of culture. We loved being able to walk to loads of little pubs and restaurants, the conversion of the old Maple Leaf Gardens right next door was interesting and the mall was close enough if you needed to purchase something. The room was small but nice and very clean, recently renovated. The bathroom was brand new. The only complaint was the AC unit seemed to struggle to keep the room cool in the Toronto heat. It managed it but not without running non stop and was a little noisy at night when trying to sleep. Not a big deal. We would definitely stay at this hotel again, especially because of the great price
June 1, 2014
Rated

3.0

out of

5.0
 by
Anoyed
Billing Issue
After taking the time to call and reserve our room and ask the room rate with taxes we have an additional $5 added because you are in Toronto. That is insane considering everything in Toronto is 10 - 20% more than elsewhere. We do not feel our rate was fully disclosed and due to this we are unsure if we will be staying at Holiday Inn Hotels in the future.
June 1, 2014
Rated

5.0

out of

5.0
 by
BlueJays2014
great location friendly staff
I love this place. Steps away from all the downtown attraction.super friendly staff.lavish breakfast fills you up. Comfy rooms.fast check in and check out..
May 30, 2014
Rated

3.0

out of

5.0
 by
Wicks
Under par
Small, cramped room, nice bathroom but also very small. Pool area nice but small. No hot tub.
May 30, 2014
Rated

5.0

out of

5.0
 by
CMH26
Great room and location
We were delighted with the newly renovated room. You cannot beat the location as well.
May 29, 2014
Rated

5.0

out of

5.0
 by
Wonderland
Comfortable room
The room is clean and comfortable. The service is great. The breakfast is good and has varieties.
May 28, 2014
Rated

5.0

out of

5.0
 by
Pittsburghers
Great location and staff
Staff went out of their way to accommodate me and my spouse. Provided us with discounted parking and complementary breakfast because of my platinum status. Excellent way to make us feel welcomed with an international twist. Thank you.
May 28, 2014
Rated

5.0

out of

5.0
 by
Dee 1000
Staff
Outstanding reception desk service all around but especially Nellie [male]. Best restaurant service ever experienced but especially Yohannes [male]
May 28, 2014
Rated

5.0

out of

5.0
 by
Ruby.C
Comfortable Hotel and many cross shopping area
I have stay in this hotel again,well i like this hotel so much in Toronto. I fell the room is clean and comfortable is my choice to stay and one more thing is Holiday inn have free wifi in the room and i also like to used that during when i stay.
May 27, 2014
Rated

3.0

out of

5.0
 by
Glad168
Great location and helpful staff.
A very good value for your money, easy access to maor attractions, stores and subway/train station.Street car in front of hotel a big plus and plaeasant surprise. Staff is efficient, supportive and tries to work out your needs on a timely basis. Pleasant a nd polite approach. Rooms area bit tight, not good lightining and etremelly small closets. What needs to be looked closely at is the quality of matress and pillows - both are too soft and unsupportive, and are a real nightmare to sleep on. I would not go back due to sleepless nights I had to go through. It is such a pity because difficult items like location and staff are in good shape and only minors items have to be taken care of. I hope the management does take action!
May 27, 2014
Rated

1.0

out of

5.0
 by
dkoh
Worst business trip ever
Was not able to check-in to my room until 12:30 in the morning (technically the day after I had the room booked for) because they over-booked their hotel and allowed other guests who were supposed to have left that day to stay longer. I ended up having a short and terrible sleep before an important work function the following day, only to find out that the staff misinformed me of my luggage that arrived late which had actually been sitting behind their desk. This cost me an extra half an hour on the phone with the airline the morning of my meeting which subsequently caused me to arrive late to that particular meeting. I was not compensated for the half day I wasn't allowed to use my room which I was entitled to. All I was offered was 3 free breakfasts.
May 27, 2014
Rated

3.0

out of

5.0
 by
Avenue2014
holiday inn toronto center
Good value for a Toronto Downtown Hotel, central location to most all attractions
May 27, 2014
Rated

5.0

out of

5.0
 by
Ilonka
Comfortable room, clean up to date facilities
I would recommend staying in this hotel as it is close to downtown, rooms are clean, staff is friendly and helpful, restaurants are close, parking is convenient and reasonable
May 26, 2014
Rated

3.0

out of

5.0
 by
Trinilee
Too warm
Having stayed in countless hotels through my profession this would be one of my least favorites. I booked a king size single room on the 16th floor and it was nice, clean, but way too warm and stuffy. The bed was not comfortable, very soft pillows with no support and just not able to sleep peaceful; even after figuring out the ac unit, it would start off cold but then get very warm has the time went but. Very nice service people, just need to work on the condition of the room. Really would like this hotel to be better because it's in a great location in downtown Toronto. All the best, Lee.
May 22, 2014