Skip Navigation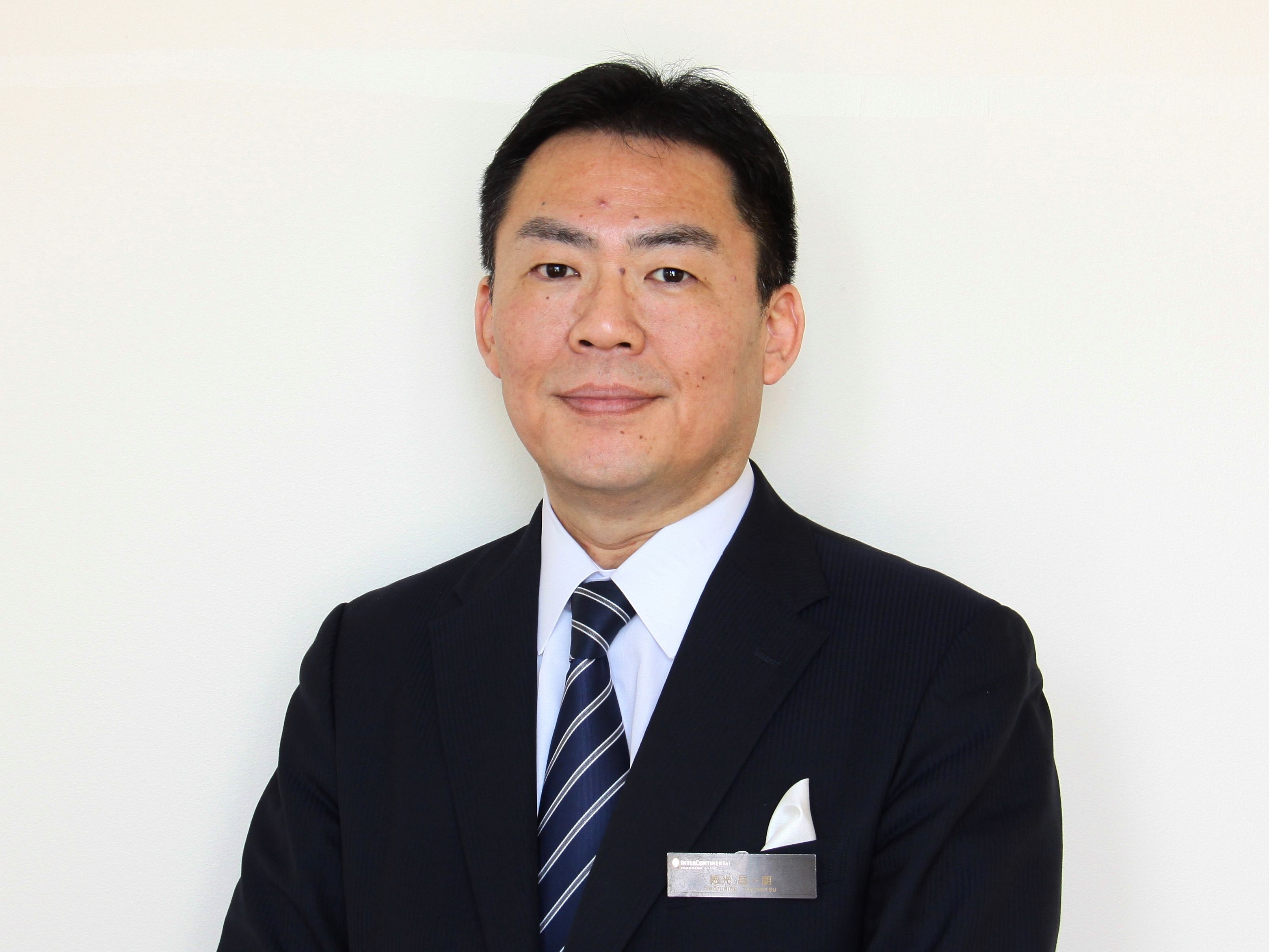 Shoichiro Tokumitsu
Concierge 814522322222507
Welcome To Yokohama
It is our great pleasure to welcome you to InterContinental Yokohama Grand. Our stylish and uniquely shaped hotel is located by a beautiful harbour. We promise you a pleasant stay with us and we are always here for you.
Our concierge team has enough knowledge experiences to assist you during your stay in order to make your stay in Japan memorable and enjoyable one with professional high quality hospitality service.
MORNING

The glittering sea of Yokohama Bay spreads out in front of our hotel and is an idyllic place for a morning walk across the sand. Follow the seafront to the park, lie on the grass and look out at the ocean with the Yokohama Bay Bridge arcing over the water. A really beautiful sight. Then, and particularly when it's warm, take a walk in the traditional Japanese Sankei Garden. This is a wonderfully tranquil place, ideal for having some Japanese tea while looking out over the garden and its clusters of seasonal flowers. You can also get breakfast at Rinka-en, an historical restaurant in the gardens with traditional Japanese noodles. My favourite time to visit Sankei Garden is Spring when you can see the cherry blossoms coming to life.

AFTERNOON

Chinatown is a fantastic place to visit in the afternoon, and there are numerous Chinese restaurants and shops there. With such variety, you really are spoilt for choice. Near Chinatown, you can find Motomachi shopping street. When Japan historically opened the country to foreign trade and diplomatic relations, many foreigners came to Motomachi. Now there are many top brand shops and some old Western-style restaurants and cafés. It is very popular for all kinds of people, young and old. Walk through Motomachi and stop at a café to watch Yokohama on the move.

EVENING

The view of Yokohama at night is really breathtaking, with a beautiful sea of lights amid the darkness. Go and see Japan's tallest building, Minato Mirai 21 from Yamashita Park: this is really the symbol of Yokohama, and a sight that must be seen. Then you can have an exquisite French dinner on the Marine Rouge dinner cruise. Take the boat from Yamashita Park and eat while you see the city from the sea.
LOCAL CULTURE

LOCAL WEATHER

We have the four seasons very marked. Spring(March-April) and Autumn(Sep-Oct) are the best time of the year to be here.The rayny season will be in June, with the summer time.




Escalator

Good to know that when you get on escalator in Kanto region, east Japan, leave apart the right side for people who are in a hurry.




Consumption TAX

8% consumption tax is required for purchasing foods/products and receiving service in Japan.




THE ELDERLY

Elderly people are revered in Japanese society. Be sure to show them respect.




a bow

In Japan, it is more common to bow instead of shaking hands. We are taught to do so since childhood to show respect to others. For example, bowing is an integral part of traditional martial arts such as Kendo and Karate.




DID YOU KNOW ?

Local summer festival

The Bon festival is performed in each year in August. It is a traditional, 500-year-old dance. Everyone from children to elders wears kimonos and anyone can participate.




New Year's visit to a shrine

Japanese people go to shrine on January 1st to pray for peace in the new year. Anyone can come and pray.




Sumo wrestling

Sumo wrestling is Japan's national sport. It is therefore a sport tied up with honour, ceremony and tradition, and should be experienced.




Zen meditation

Go to a temple to meditate and reflect on life and the world.




Shrine and Temple

Most Japanese choose a temple or a shrine to suit a particular occasion. For New Year's, the blessing of a baby, or a wedding, people gradually go to a shrine. For a funeral, most people go to a temple. If you follow traditional Japanese customs, then you end up going to a shrine for some occasions and a temple for others.




WHAT TO PACK

Domestic travel

If you don't speak Japanese, you should ask for help with domestic travel from the concierge desk as the language barrier may prove problematic.




Exchange

There are not many places where you can exchange money so it is advisable to get some Japanese yen in the airport.




Japanese people

Japanese people in general are courteous and reserved and therefore may appear shy to Westerners.




Language

Most Japanese people does not speak English. You should bring a Japanese phrasebook with you.



InterContinental Yokohama Grand
1-1 Minatomirai Nishi-Ku

Yokohama

,

200-8522

Japan

Front Desk

+81-45-2232222
Languages spoken by staff
English, Spanish, Italian, Japanese, Portuguese
Pet Policy
Pet is not allowed to stay except service animal.