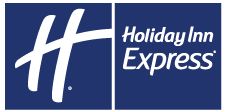 Holiday Inn Express & Suites Peekskill-Lower Hudson Valley
Hotelreceptie:

1-914-7435700
Hotelfax:
1-914-7435666
Informatieblad hotel
Inchecken | Uitchecken
Inchecken: 3:00 p.m.
Uitchecken: 12:00 p.m.
Minimale incheckleeftijd: 21
Locatie
Soort locatie:Dit hotel bevindt zich in een voorstad.
Afstand tot het hotel: 2 MI/ 3.22 KM MILES
Plaatselijke tijdzone: GMT-5
Huisdierenbeleid
Assistentiedieren toegelaten
SERVICE ANIMALS WELCOME, but our brand standards do not allow pets. The ADA does not consider emotional support or therapy animals to be service animals. Our local kennel is Canine Kindergarten in Verplanck available at 914.739.7877.
Talen gesproken door het personeel
Internetverbinding
Draadloos internet (standaard snelheid) beschikbaar in Kamers, Suites, Businesscentrum, Openbare ruimtes en Vergaderruimtes.
Draadloos internet is gratis voor alle IHG® Rewards Club-leden
Parkeren
Gratis zelf-serviceparkeergelegenheid beschikbaar
Easily Accessible Self parking is provided to all guests at no additional cost. Our property can accomodate various forms of vehicles including cars, buses, and trucks of various sizes. If a guest has an inquiry regarding space, we welcome any calls.
Faciliteiten
5 Verdiepingen
76 Gastenkamers en suites

19 Suites
76 Rookvrije kamers

Binnengang
FEMA-eigendomsnummer: NY5537
Toegankelijkheid
Toegankelijke zelf service parkeergelegenheid voor bestelbusjes
Gratis toegankelijk vervoer beschikbaar indien vooraf aangegeven
Ingang van het hotel
Alle ingangen/deuren
Registratieruimte
We want to make sure that our hotels meet all of your needs. Hotel areas that are accessible: Public Entrance Guest Rooms Registration Desk Business Center Hotel areas with accessible routes from accessible public entrance: Registration Desk Accessible Guest Rooms Business Center Accessible Self Parking Van Accessible Self Parking Portable Tub Seats Communication Kits With Visual Alarms And Notification Devices TTY for Guest Use Number of Accessible Meeting Rooms : 2
Creditcard
American Express
Visa
MasterCard
Diners Club
Carte Blanche
JCB
Discover
Bezienswaardigheden in de buurt
Paramount Hudson Valley Theater
Lincoln Depot Museum
Spins Hudson
Dineren
Gratis koffie in lobby
Gratis ontbijtbuffet beschikbaar in Executive kamers, Suites en Kamers
Tijden: 6:30 a.m.-9:30 a.m.
Routebeschrijving
Westchester County Airport (White Plains, NY) (HPN)
:
Follow Airport Rd and NY-120 N to NY-22 S in North Castle 9 min (3.5 mi) Continue on NY-22 S. Take Taconic State Parkway, NY-9A N and U.S. 9 N to Louisa St in Peekskill. Take the Louisa St exit from U.S. 9 N 27 min (22.1 mi) Continue on Louisa St. Drive to John Walsh Blvd
LaGuardia Airport (Queens, NY) (LGA)
:
This route has tolls. Get on Grand Central Pkwy 1 min (0.7 mi) Take I-278 E, Bronx River Pkwy and Sprain Brook Pkwy N to NY-100 N/NY-9A N in Mount Pleasant. Take the NY-100 N/New York 9A N exit from Taconic State Parkway N 36 min (31.2 mi) Merge onto NY-100 N/NY-9A N Continue to follow NY-9A N 8 min (5.7 mi) Follow U.S. 9 N to Louisa St in Peekskill.
Stewart International Airport (SWF)
:
Get on U.S. 9 N Take US-202 W/US-6 W and US-9W N/Rte 9W to NY-300 N/Temple Hill Rd in Vails Gate Continue on NY-300 N. Take NY-207 W to 1st St/Circulation Dr